Search
Find a listing
Search Results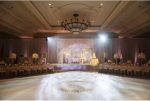 Eventrics Weddings is an award-winning team of experienced event planning and management experts specializing in large-scale Indian Weddings and Platinum Weddings. Top-rated planners produce customized events centered around family traditions and cultures throughout Florida and select destinations worldwide. Eventrics Weddings offers a variety of wedding planning services with a personal and hands-on approach. For more information, please contact us to schedule a consultation.
We manage your events from start to finish – we are a one stop company providing all your need for your events, all at competitive prices.We take all necessary health and safety measures for our staffs, clients and most especially your guests.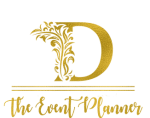 We are a wedding and event management company that plans, designs, and coordinates weddings and events. Our belief is that each milestone in life is precious and unique in its own way, and should be celebrated as such. This belief is what motivates us to meticulously plan every event based on the occasion and clients needs. Whether you are planning a wedding, engagement, proposal, or honeymoon, we want to turn your vision into a reality. With the help of our team, your special day and the months leading up to it can be stress free. Our goal is for you to enjoy the planning process so you can create memories to cherish for a lifetime. While we are based in our home state North Carolina, we believe in making your dreams come true wherever you imagine them to be. So whether you want those moments to be in the bright city lights of NYC or under the Tuscan Sun in Italy we will be there with you every step of the way, no matter where your journey to love takes you.