DUDHA PRODUCTIONS SERVICES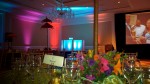 DUDHA PRODUCTIONS SERVICES
A Professional with over 28 Years of Experience
Services:
DJ SERVICES
Firoz Dudha, also known as DJ Firoz, began DJing in 1988 in the "City of Brotherly Love", Philly, at the age of 17. Making an impact in the underground scene, he satisfied demand by playing at house parties and local jams throughout the city. He moved forward in his career by bringing his unique vibe and distinctive "ear" to more professional events such as private parties, school Proms, and Graduation parties. Gaining confidence and honing his skills, in 1998 DJ Firoz used his talents to mix music montages and promo ads for the Radio Airwaves. His adeptness and expertise eventually brought him to the Tampa Bay Area in 1996, being one of the first DJs to serve the Desi community. Laying the groundwork in Florida, yet pushing the boundaries of music and entertainment, his career in the DJ industry amplified, eventually gaining respect from all corners of the state. DJ Firoz's experience and skill has brought him to the top of most recommended DJs.
DJ Firoz's experience and ability has resulted in him working alongside many famous and talented musical artists and Bollywood Stars. His unparalleled style, fusing corporate commercial dance music with Bollywood popular tunes, has brought him to a level of not only simply playing records, but of taking his audience through a journey within the music. DJ Firoz again raised the stakes and began to produce music in his own studio, creating mind blowing and hugely popular remix albums, producing and recording music for musicians Indian and Non-Indian, developing entertainment packages for corporate and individual clients, and even customizing edits for performers and fashion show expos. His Custom Mixes were used in Indiafest Events, Miss India Pageants, and IIFA Tampa.
DJ Firoz has a natural love for all music and always has his finger on the pulse of the crowd! He not only understands what the crowds want, but his innovativeness, creativity, and knowledge of music is guaranteed to invigorate any event!
His goals are to reach into the elite group of DJs, achieve worldwide recognition, and have everybody experience the pulsating sound of DJ Firoz!!
DJ Play That Song: Choosing an Entertainment Vendor for Your Wedding By Rina Shah, The Arpan Group Factors to Consider Selecting an entertainment provider for your wedding or events is much like choosing a venue or caterer. Price is certainly a factor, but so are the firm's reputation, work ethics, and music selection. Firoz Dudha, owner/DJ of Dudha Productions also …