Sona Photography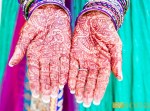 We are honored to be able to bring our couples the cost benefits of a combined photo/video package while still promising an expert in their field is behind each lens. Please contact us for more information!
Services:
Sona is an Indian name meaning "gold," and there is no better way to describe the caliber of our work. Our art is capturing you, your events and all the emotion that naturally occurs during such a special moment in your life. Our vow to you is to deliver timeless images that you and generations to come can appreciate year after year.
We are as dedicated to you as we are to our passion for photography. For this reason, we limit our weddings to 3 a month to ensure we can give you our attention. When you hire Sona, you know that two professional photographers will be there to capture the organic moments and beauty of your event; unlike other studios that may work with assistant or apprentice photographers. Outside of our portrait work, we photograph your event editorially as wedding photojournalists. Wedding photographers "direct" the scene to fit their vision. Wedding photojournalists capture your vision in an artistic way.
Mona Chaudhry
I have been photographing weddings in the Orlando area since 1998 when I felt a need to leave my corporate work and fulfill my creative spirit. I started Novel Photography and grew my business and family almost simultaneously. Now, with four daughters and a very supportive husband I am co-owner of Sona Photography and have over 400 South Asian Weddings in my portfolio.
Stephana Ferrell
I grew up around photography and fell in love with my first camera at 5 years old. I went to Brooks Institute of Photography in CA and worked as a fashion photographer in New York City before joining the Novel Photography Team in 2006 here in Orlando and starting my own studio, Bella Luce Photography, in 2008. In 2011, I partnered with Mona to form Sona Photography in addition to starting a family. Now a mother of two little boys and wife to one big boy at heart, I am happy to be able to help support my family doing something I love.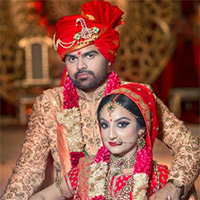 Indian Wedding Orlando For Richa Desai, chiropractor, and Shashank Gandhi, neurosurgery resident, a day on the beach turned out to be something more. Little did Richa know that the walk would turn into a romantic proposal. When she and Shashank were walking along the Clearwater Beach at sunset, Richa saw bright drapes flowing in the breeze with three large photographs …