Carolina Elite Events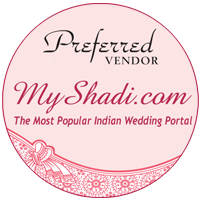 Carolina Elite Events
119 Weston Gate Way
Cary
NC 27513-2974
info@carolinaeliteventures.com
www.carolinaeliteventures.com
We are a group of North Carolina's premier entertainment and digital media professionals. We have a pro for everything: DJ/Emcee, Live Sound, Special FX, Lighting, Drone Photography, Portrait Photography, Videography/Cinematography, Live-Streaming, Virtual Tours, and much more. We bring a unique blend of knowledge and expertise to service many different niches including digital marketing for business and real-estate as well as special event entertainment and coverage. Get in touch to find out what we can do for you.
Virtual Tours
We have a team of Google Street View certified Virtual Tour photographers.  We have been creating Virtual Tours on Google since 2016 when it was released and have generated over 3 million views for businesses small and large all over NC. Showcase your place of business and attract new customers with this ultra-immersive technology.
Aerial Photography
We have multiple drones for different applications as well as a large network of FAA-certified drone pilots who can help you capture some stunning views of your office building or retail location. Show potential customers where your business is in relation to other landmarks with one of our top-down satellite images, or show off your storefront from a drone's unique vantage point.
Cinematography
Our videographers have over 10 years of experience creating stunning social marketing and website content including product videos, patient/customer testimonials, service offering videos, corporate training videos, staff interview videos and more. If a picture is worth 1000 words, a professionally shot and edited video is a book. Let us tell your story like never before.  
Photo Gallery
North Carolina's premier entertainment
digital media professionals
DJ/Emcee
Live Sound
Special FX
Lighting
Drone Photography
Portrait Photography
Videography/Cinematography
Live-Streaming
Virtual Tours
event entertainment and coverage
Google Street View certified Virtual Tour photographers
Virtual Tours
Aerial Photography
Cinematography
FAA-certified drone pilots
stunning views of your office building
stunning views of retail location
satellite images
drone's unique vantage point
videographers
creating stunning social marketing
product videos
patient/customer testimonials
service offering videos
corporate training videos
staff interview videos