Welcome to MyShadi.com – An Indian Wedding Stories and Resources
MyShadi.com, a member of Desh Videsh Media Group, is an online wedding portal that offers newly engaged couples and their families the tools needed to plan a modern South Asian wedding. From real wedding stories to a preferred vendor directory, MyShadi.com is the premier online resource for wedding and event planning. Since 2000, MyShadi.com has reached thousands of South Asian and Indo-Caribbean brides worldwide.
---
This bright colored Indian Wedding Celebration will really catch your eye!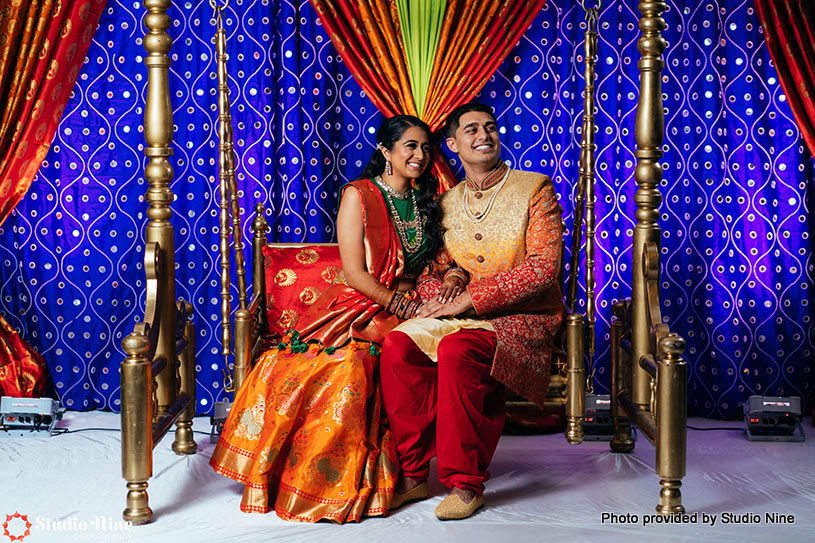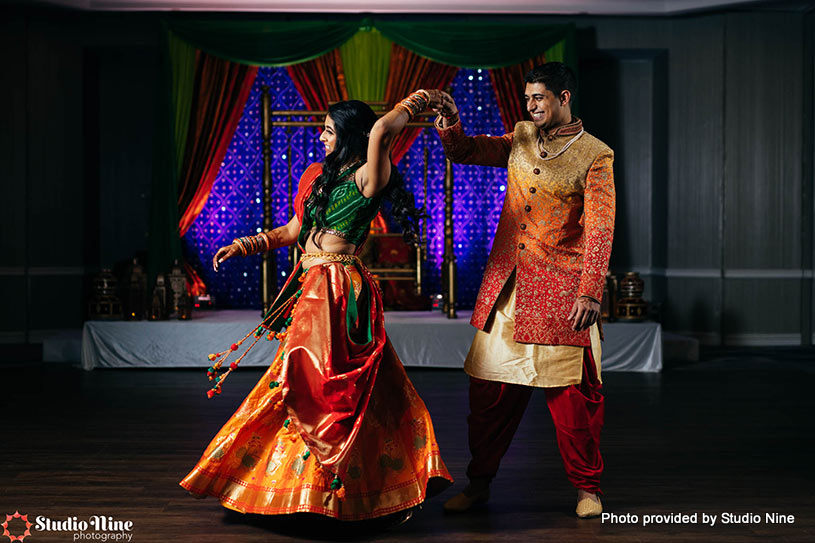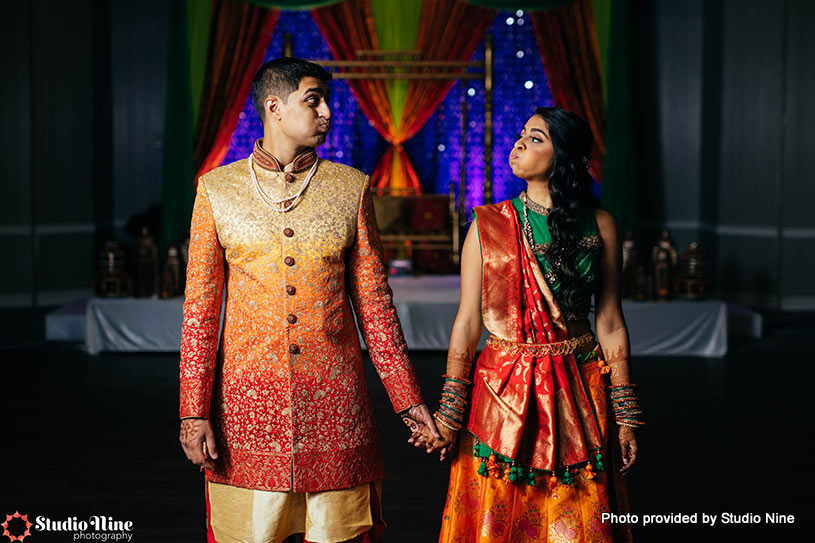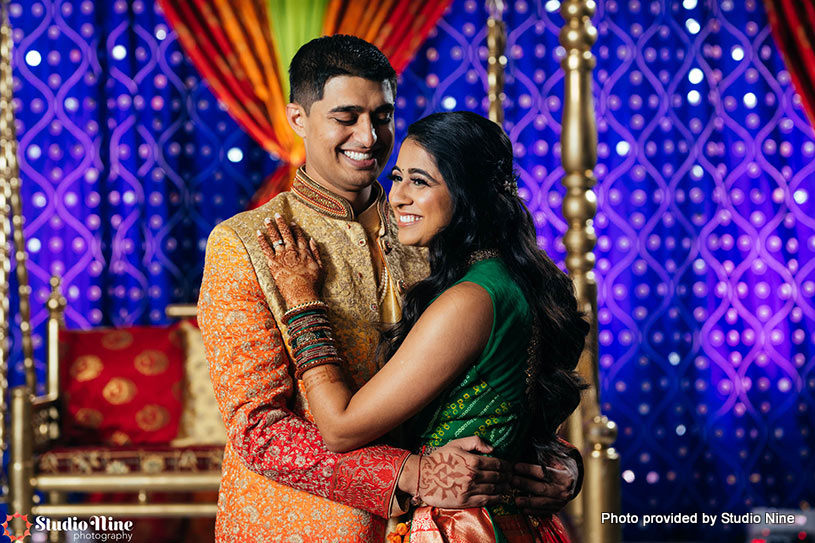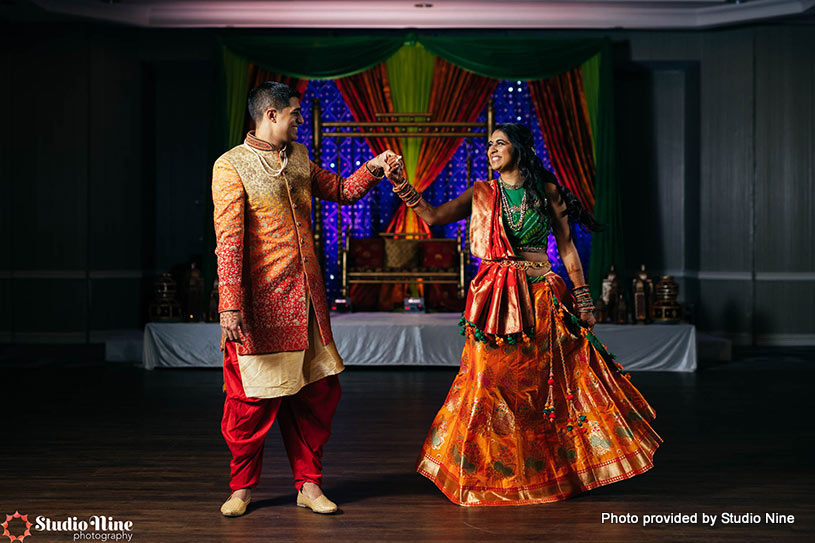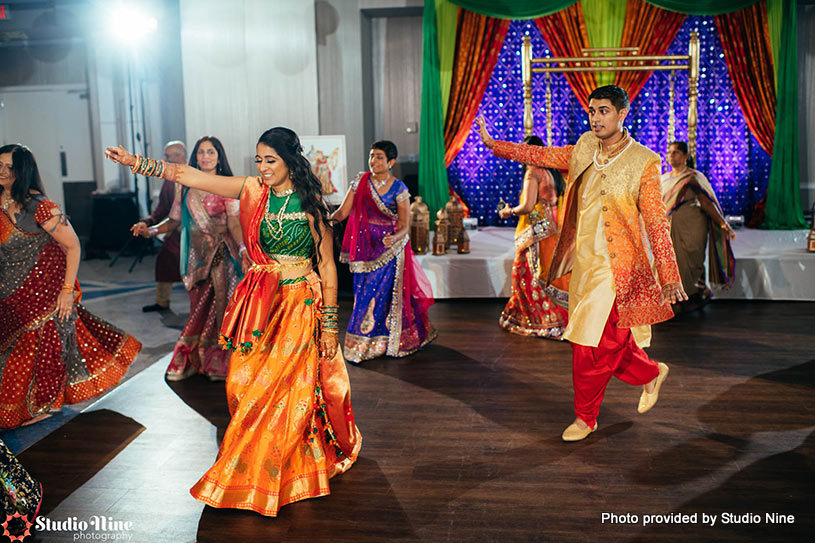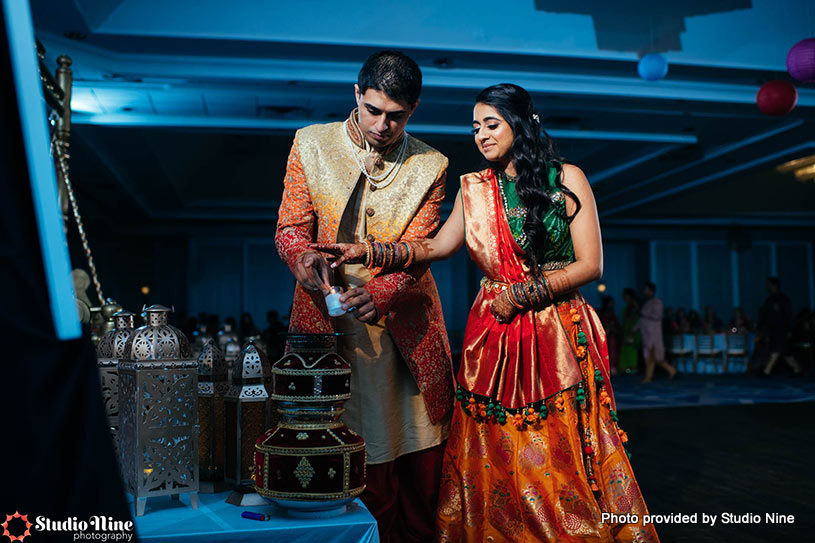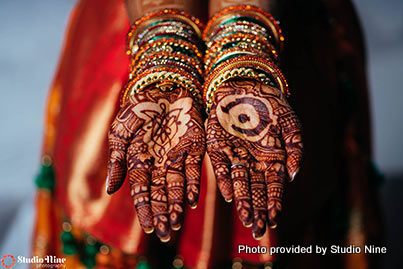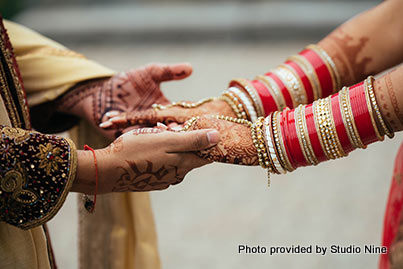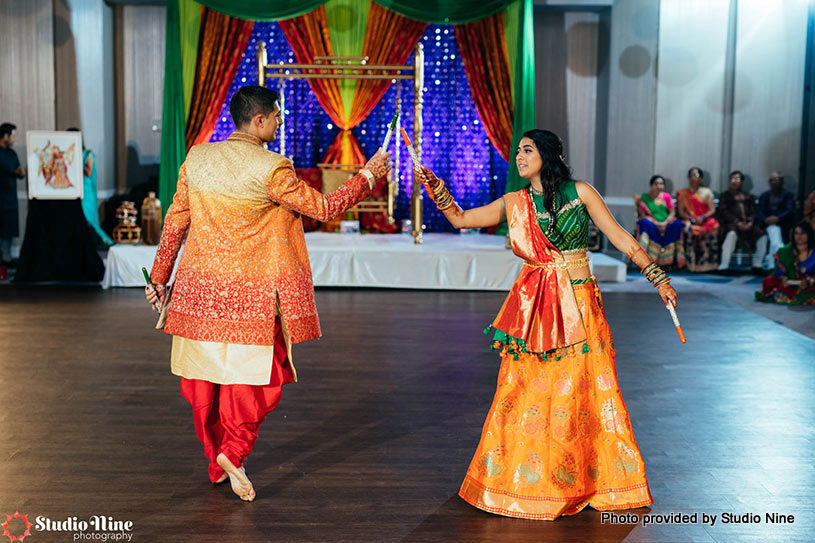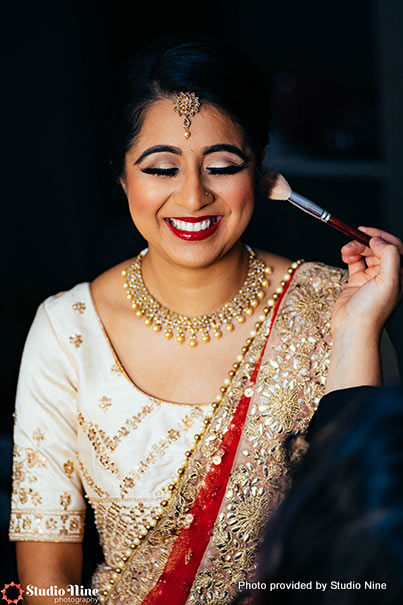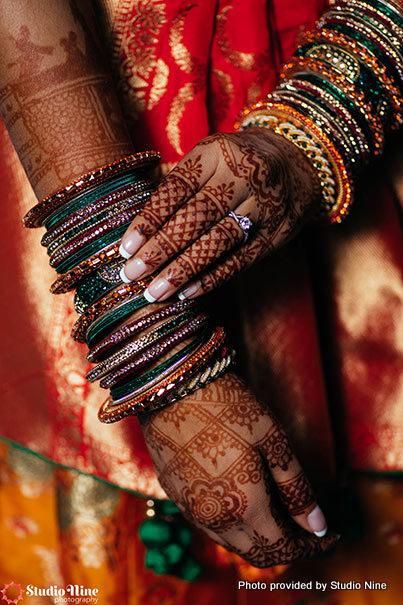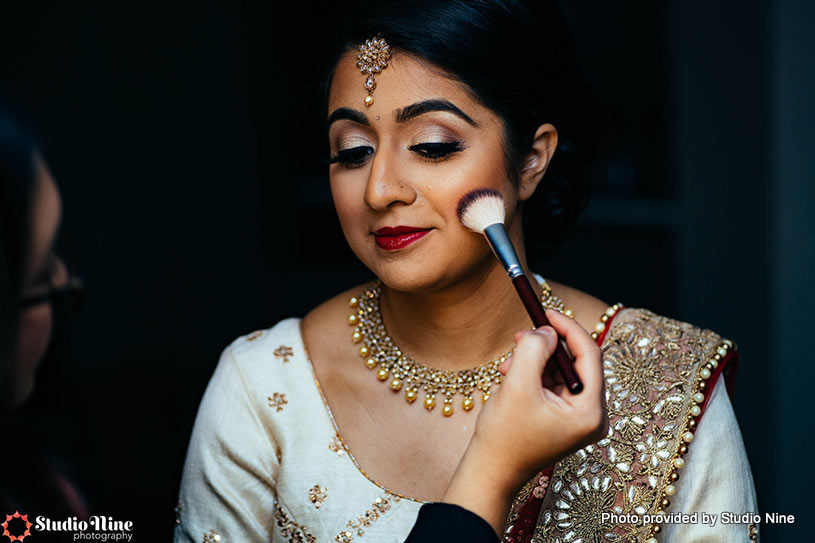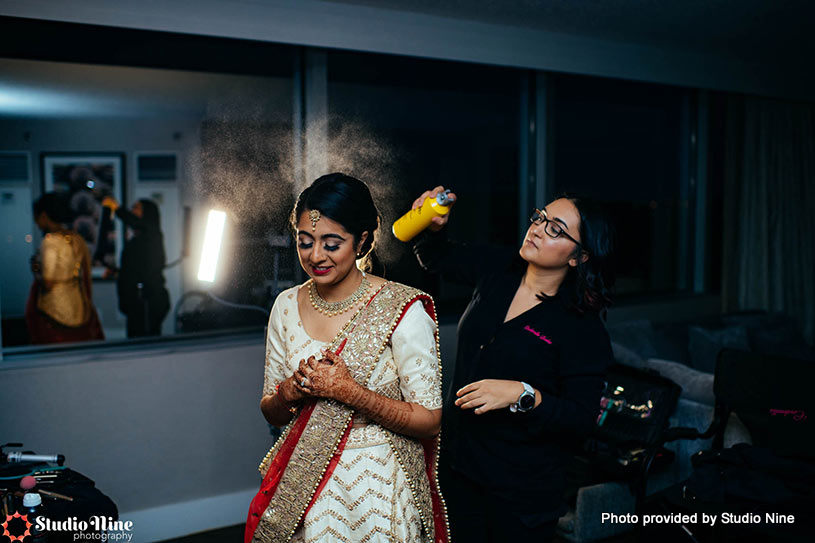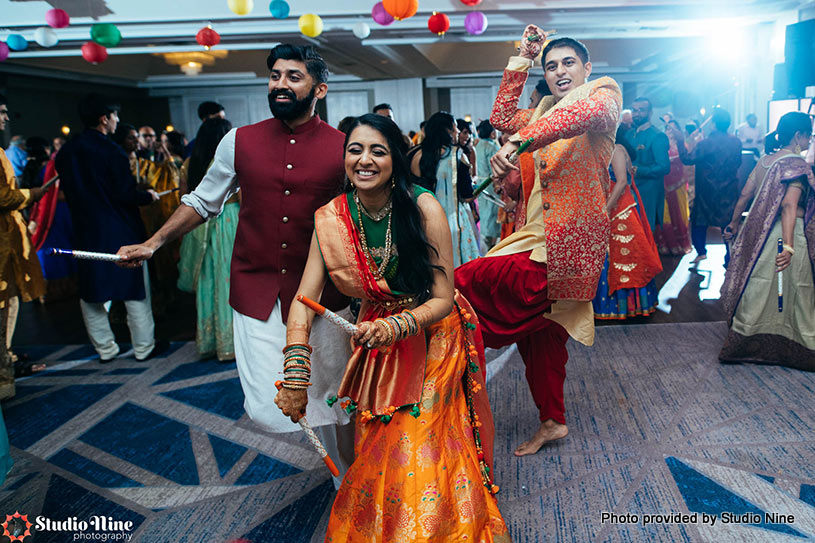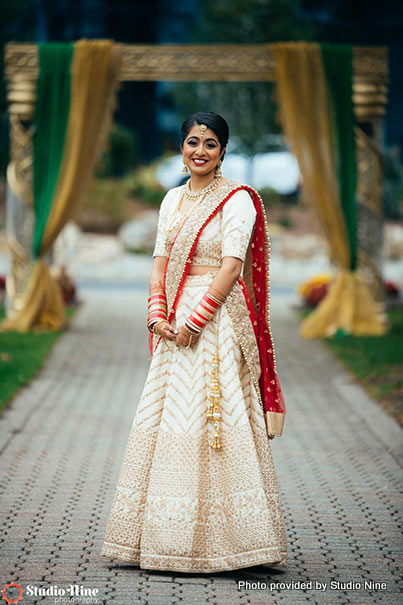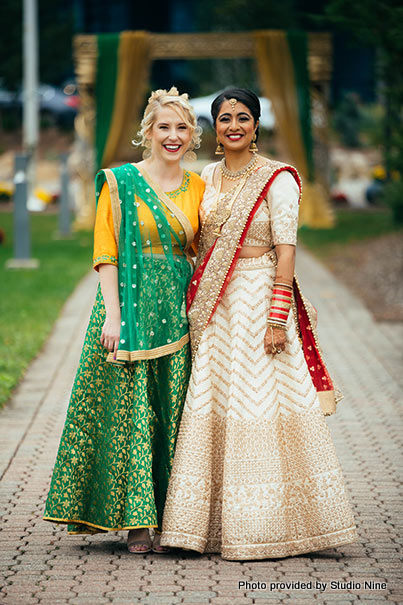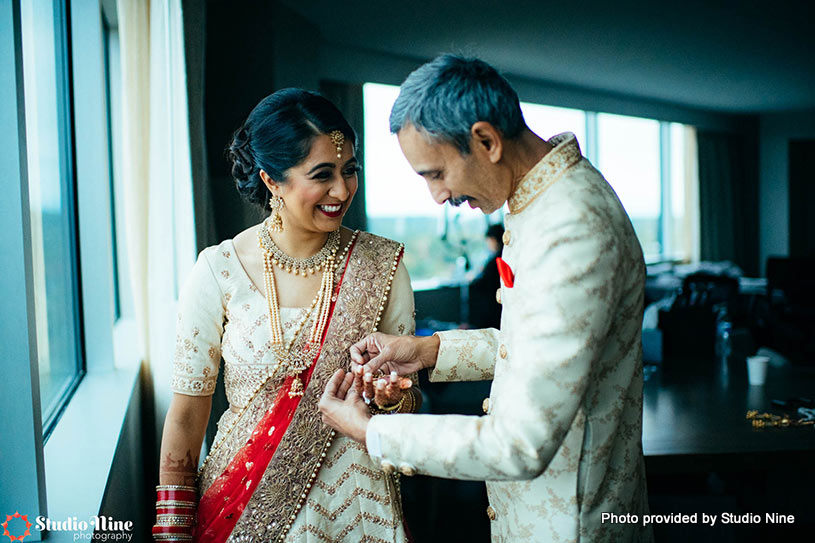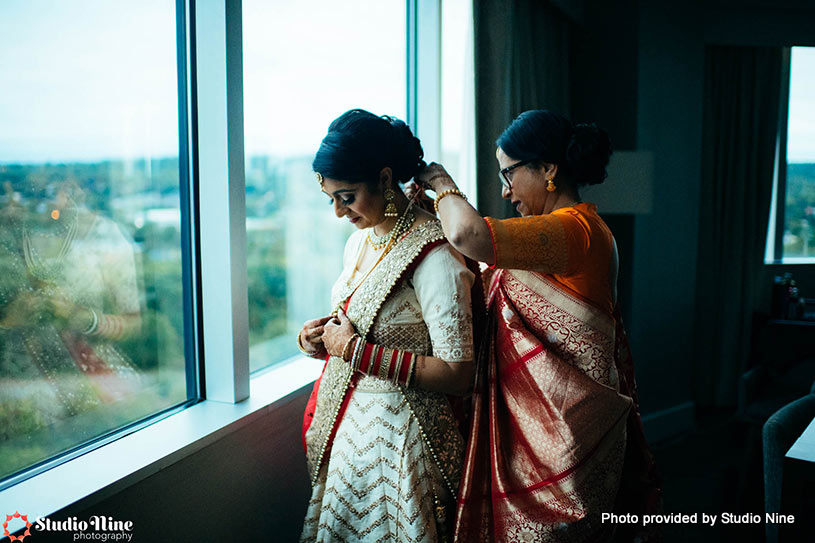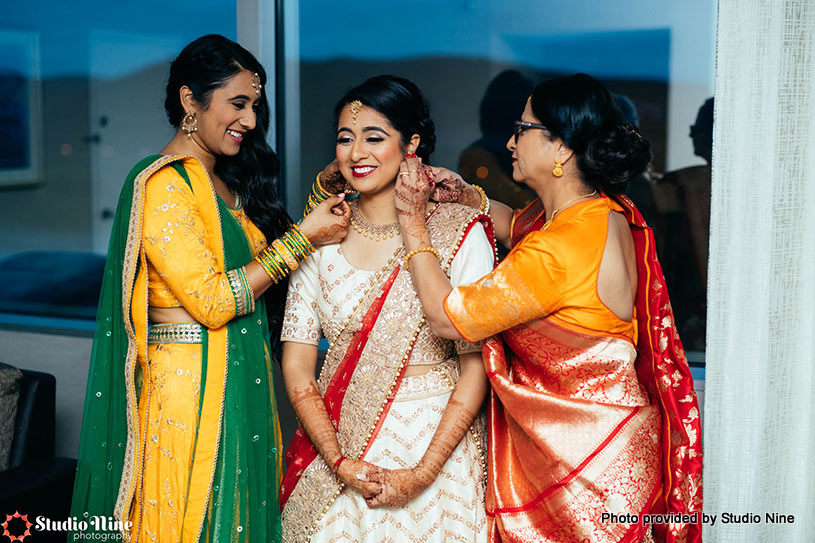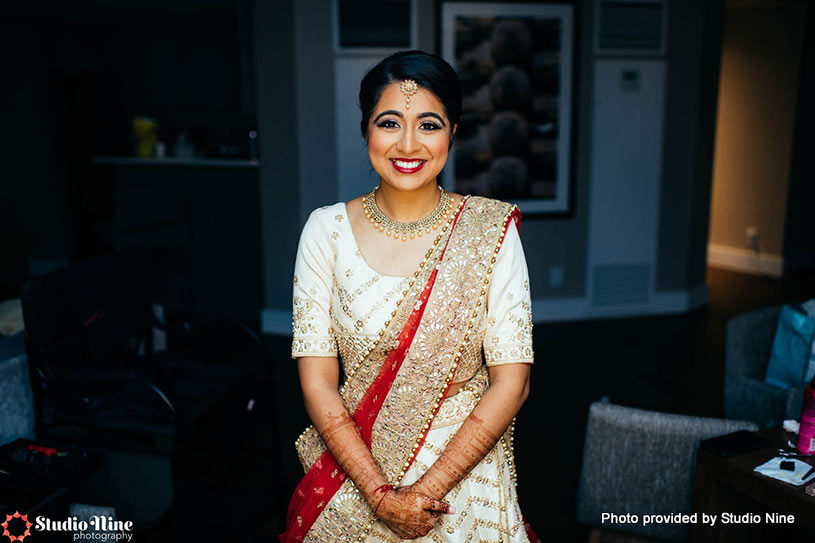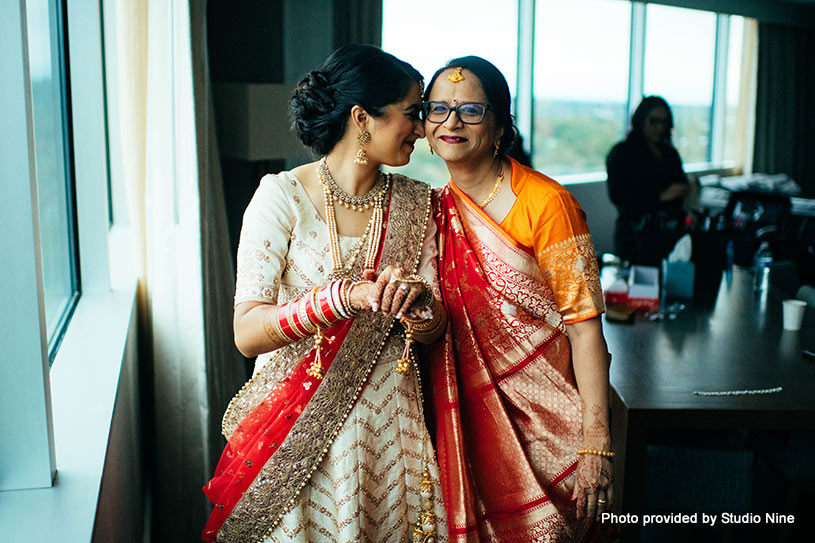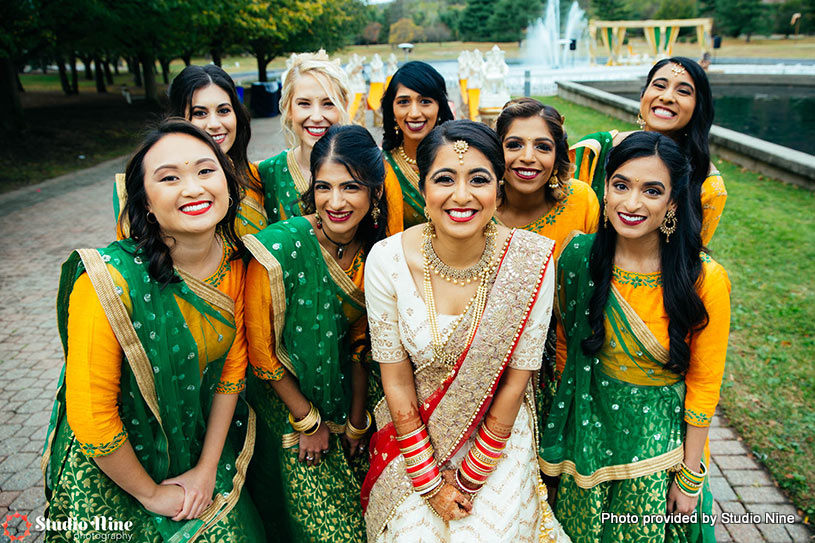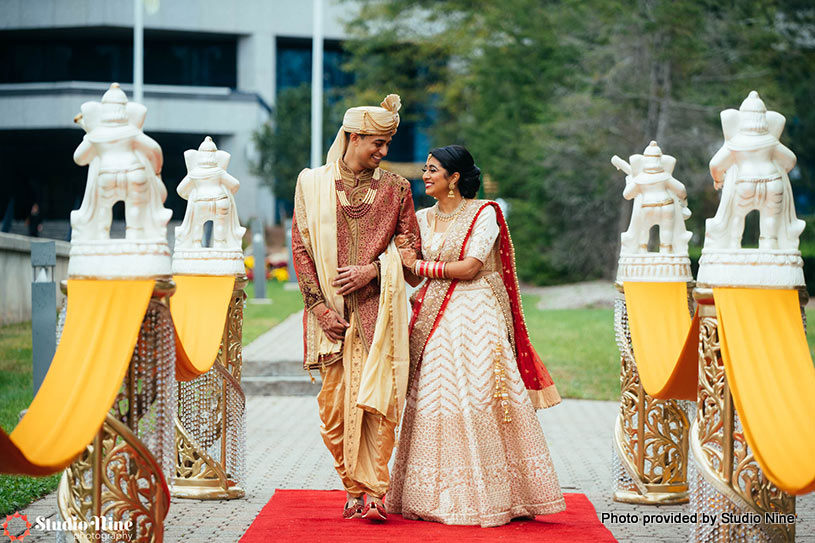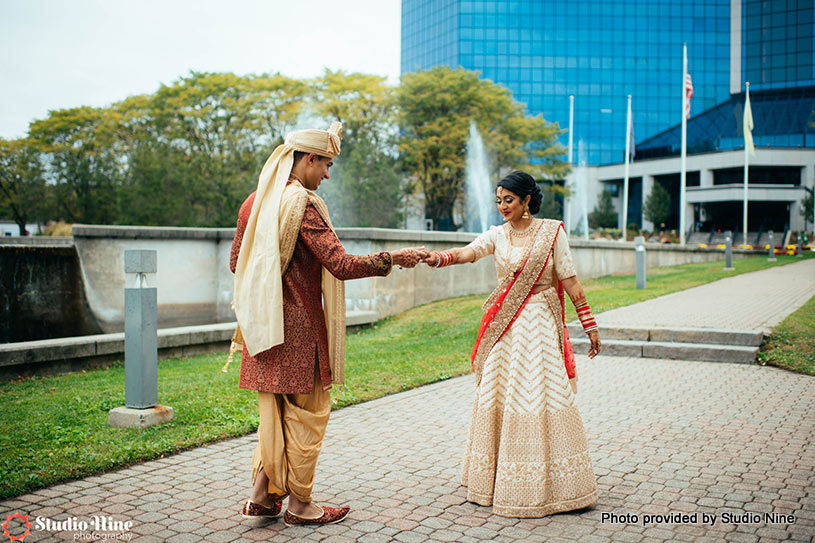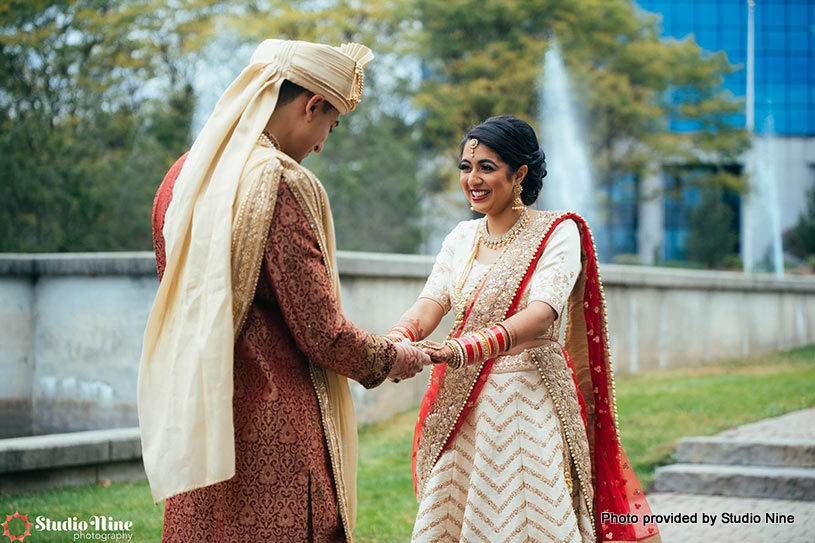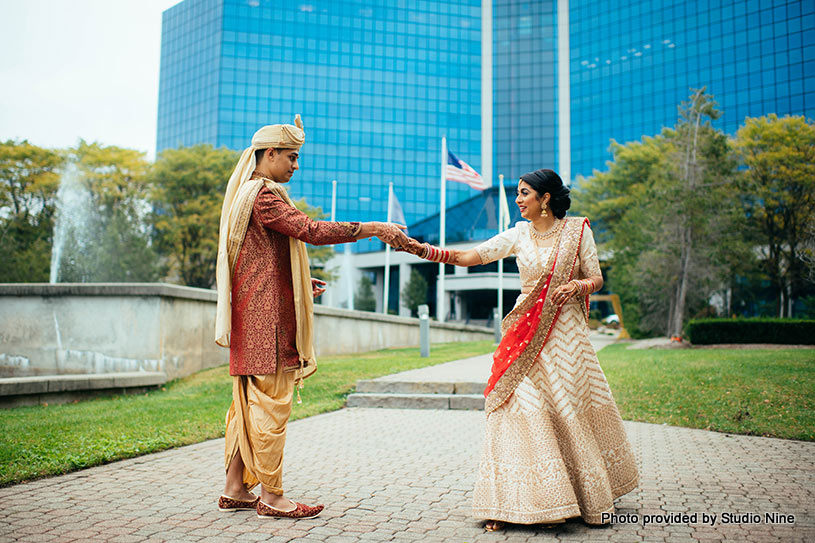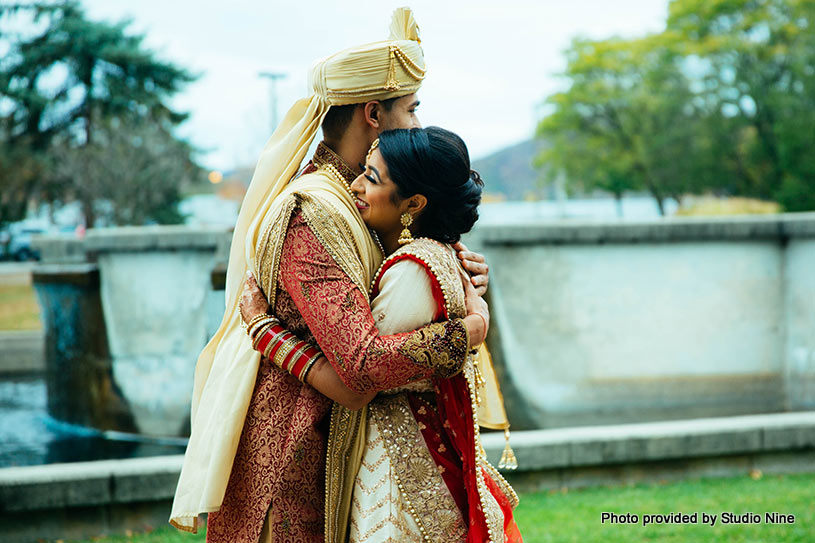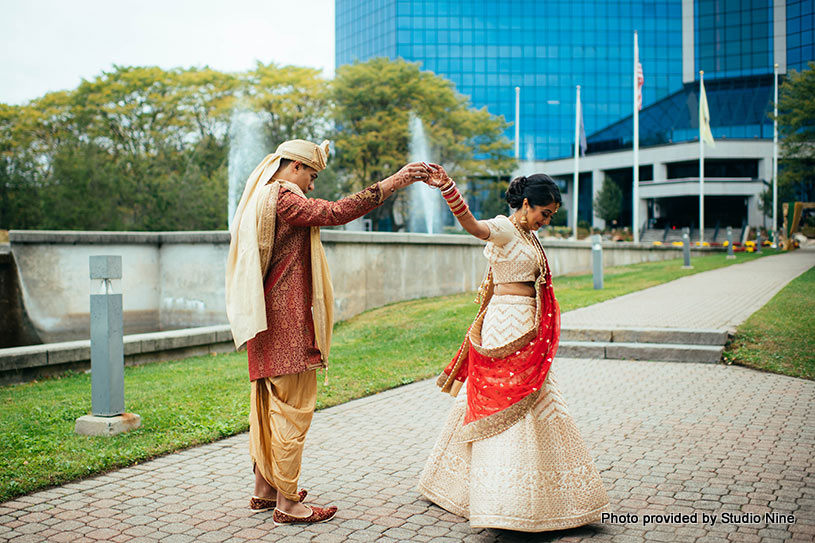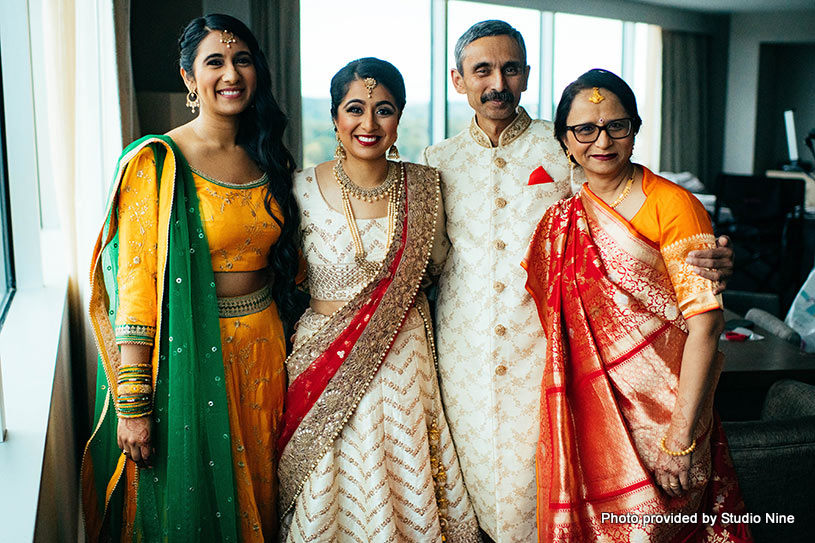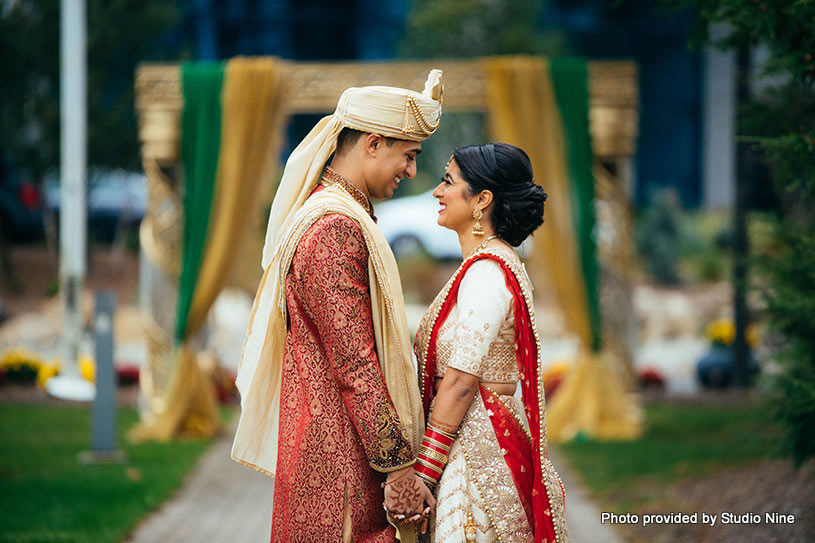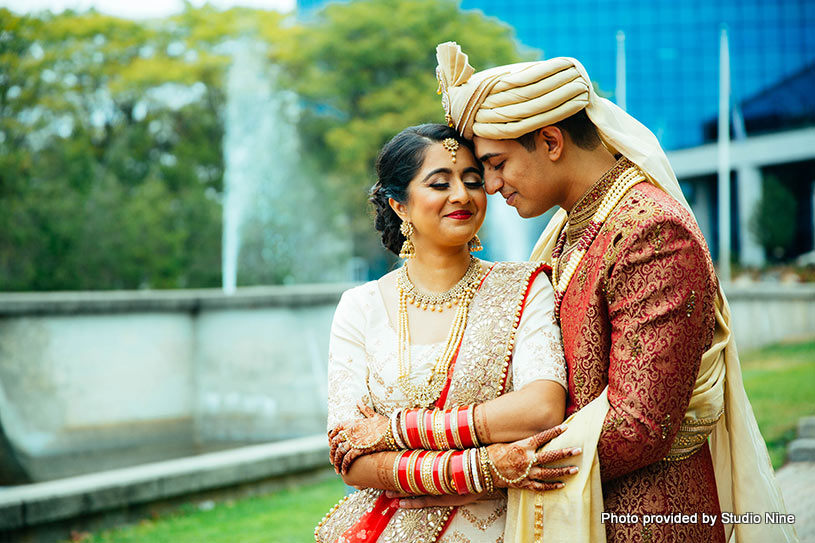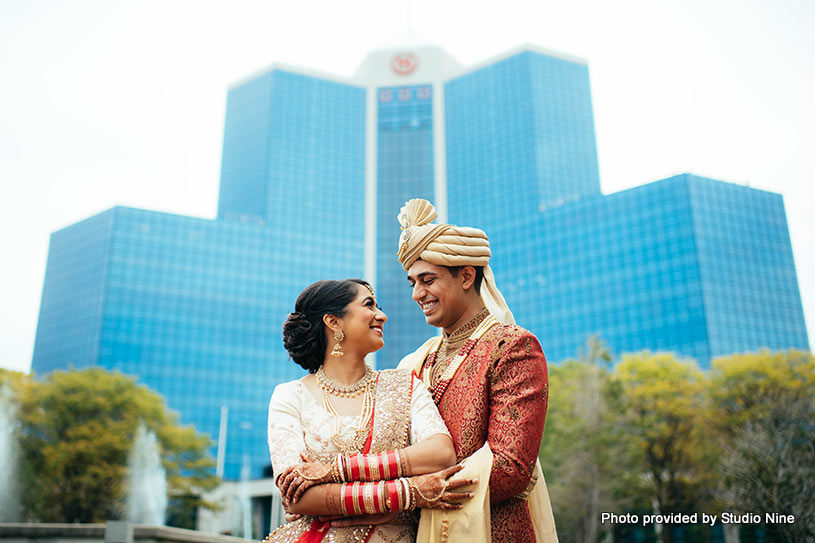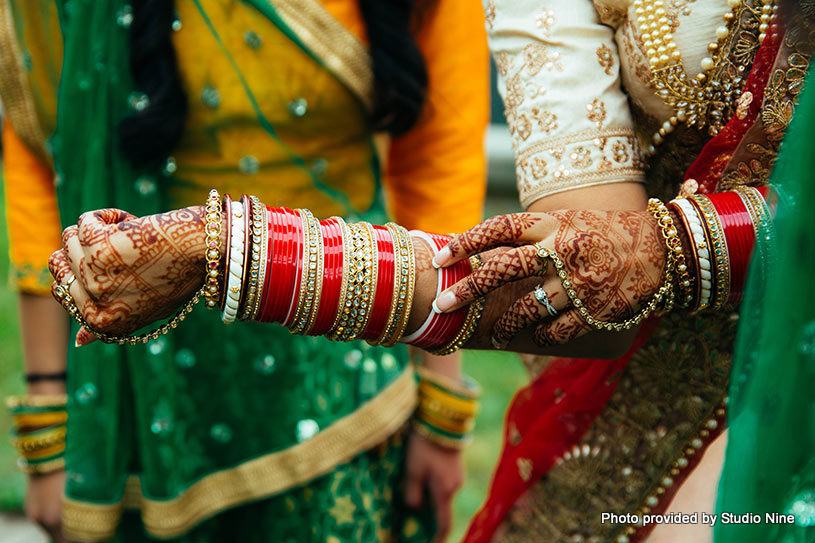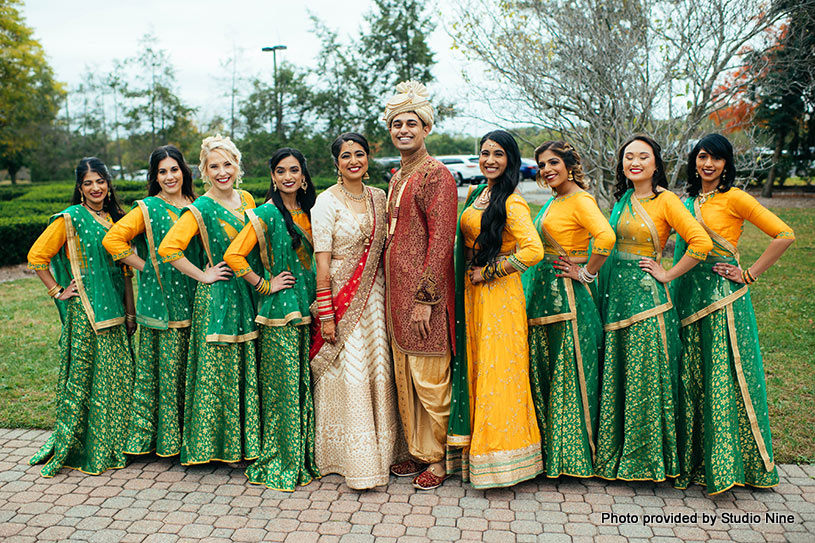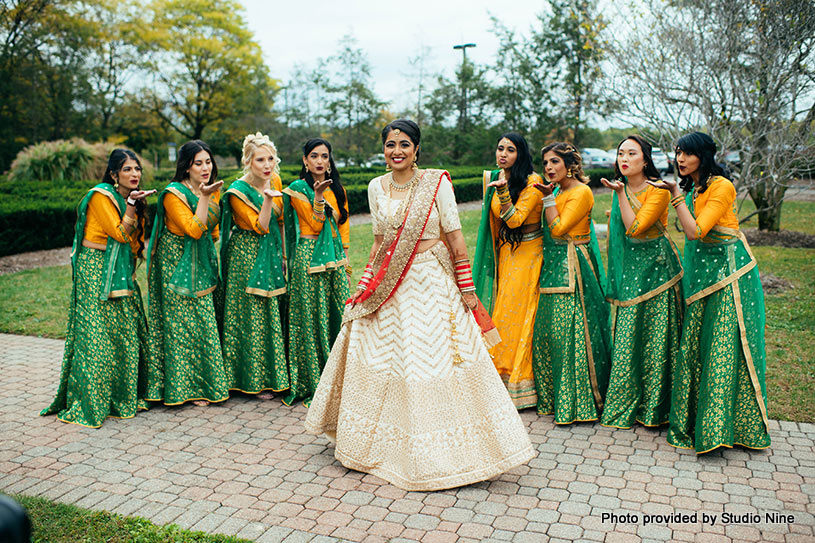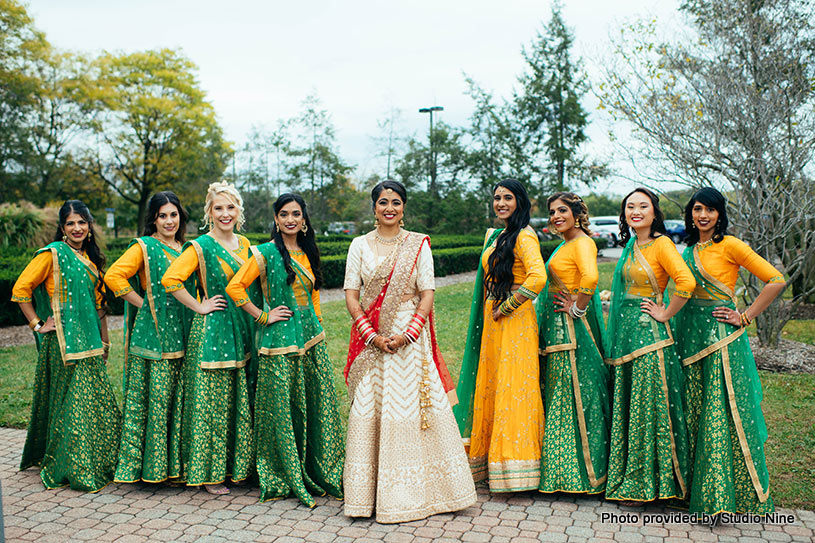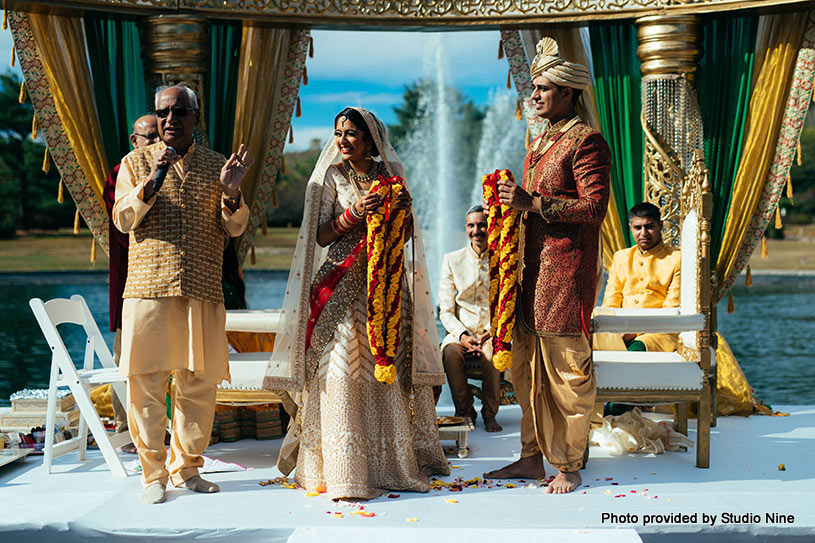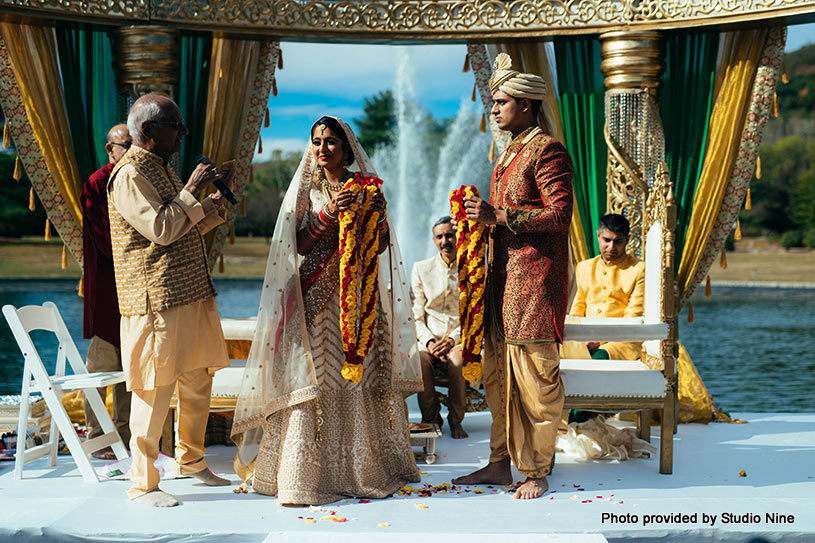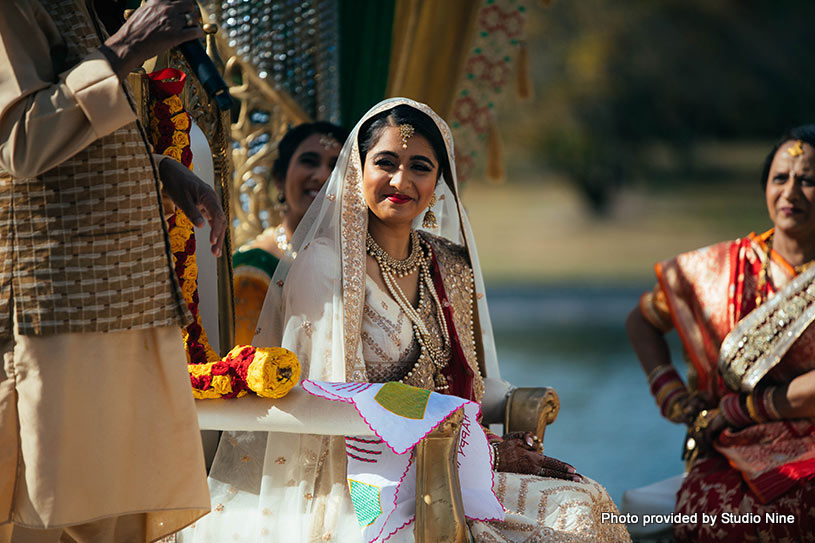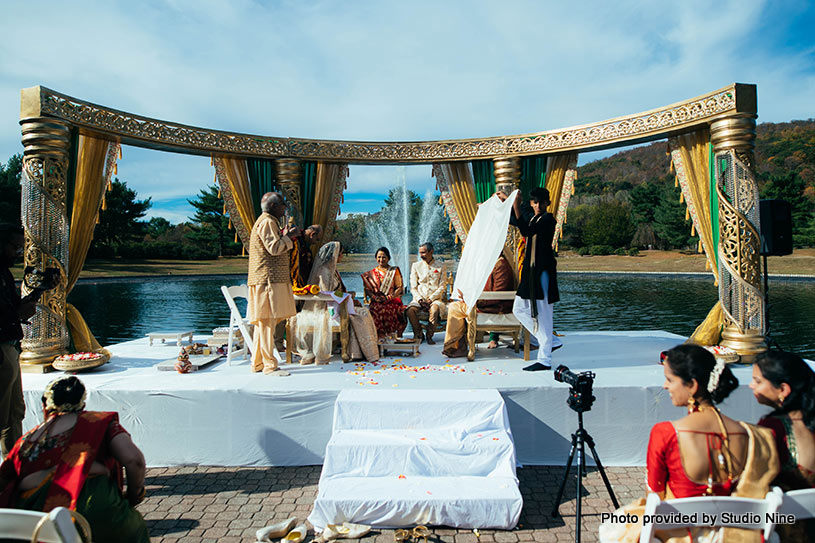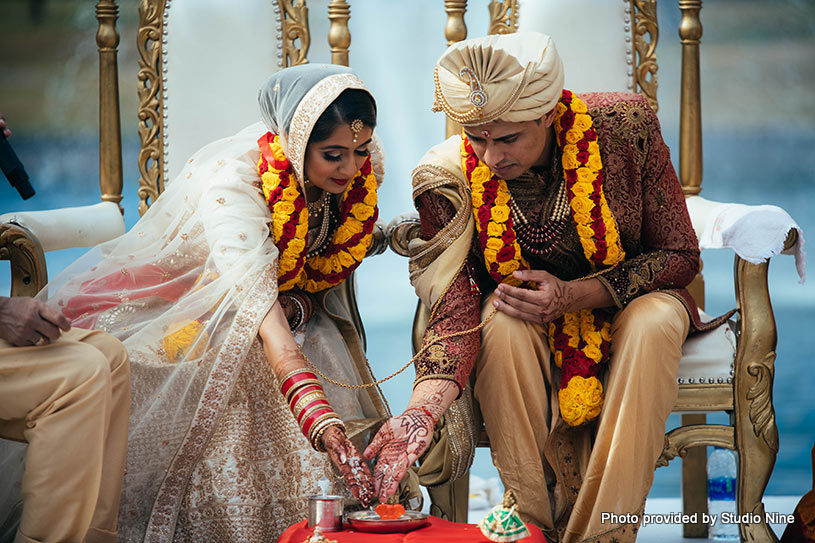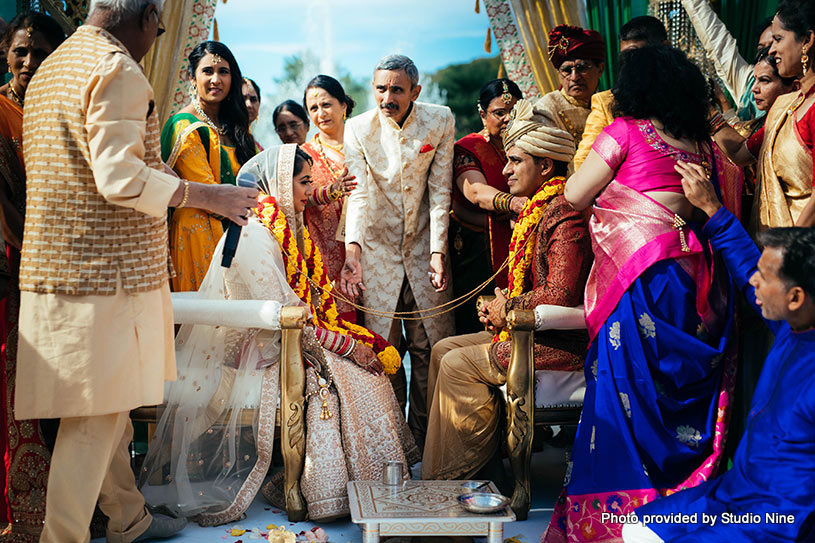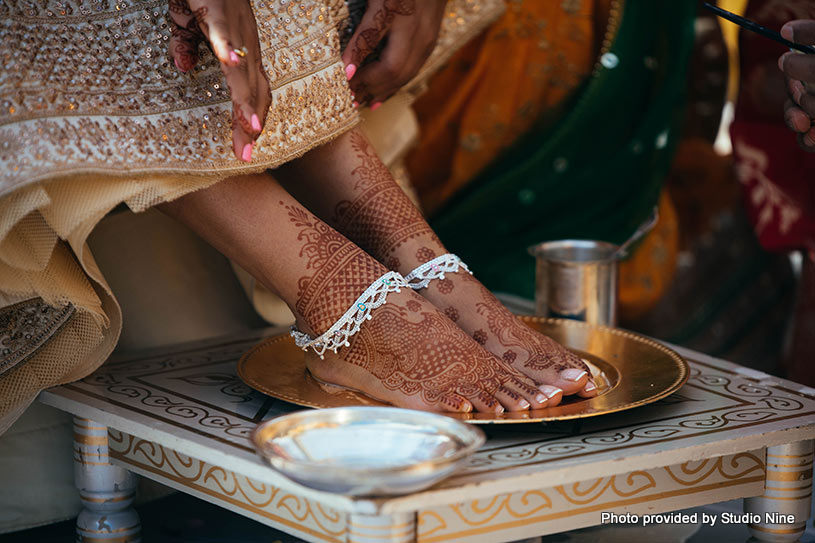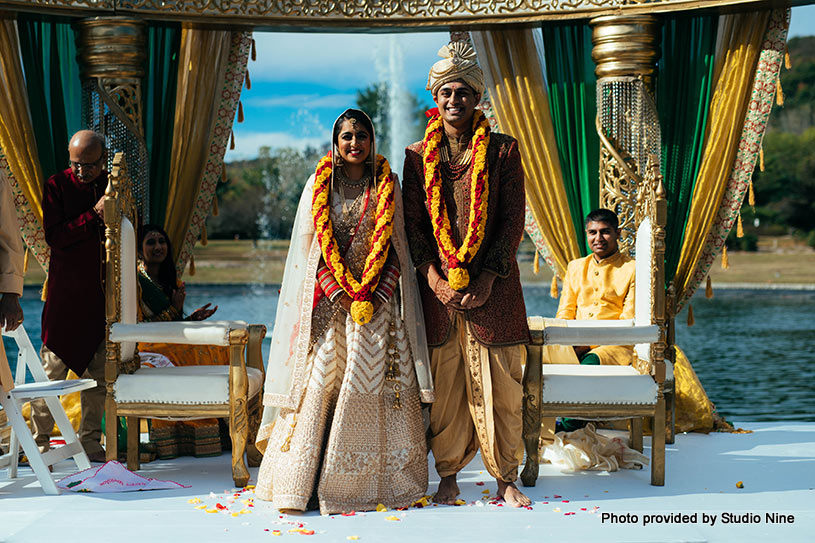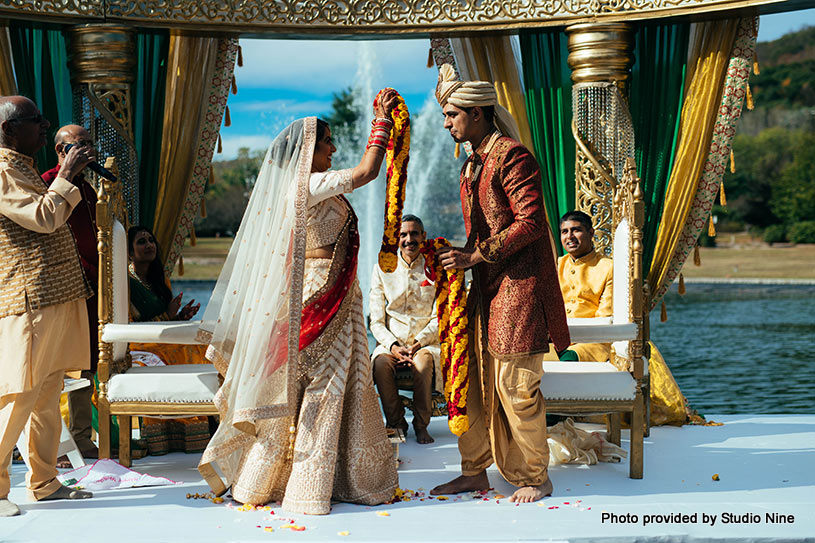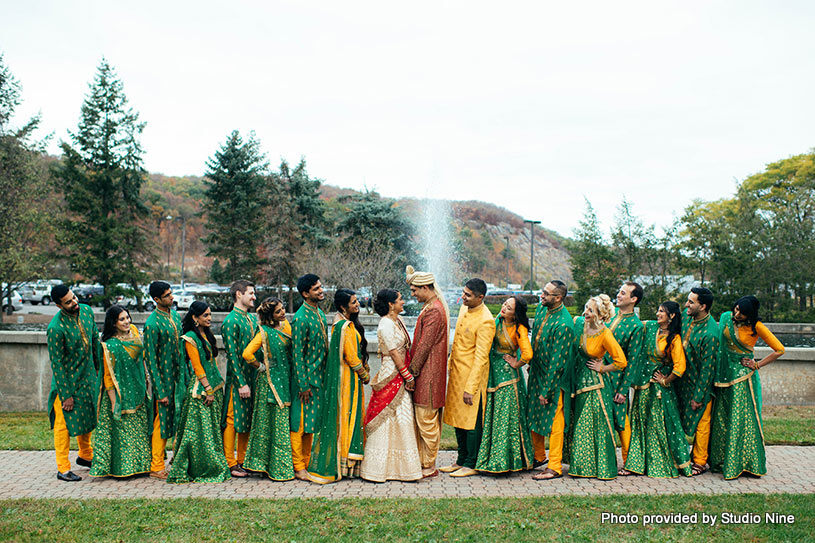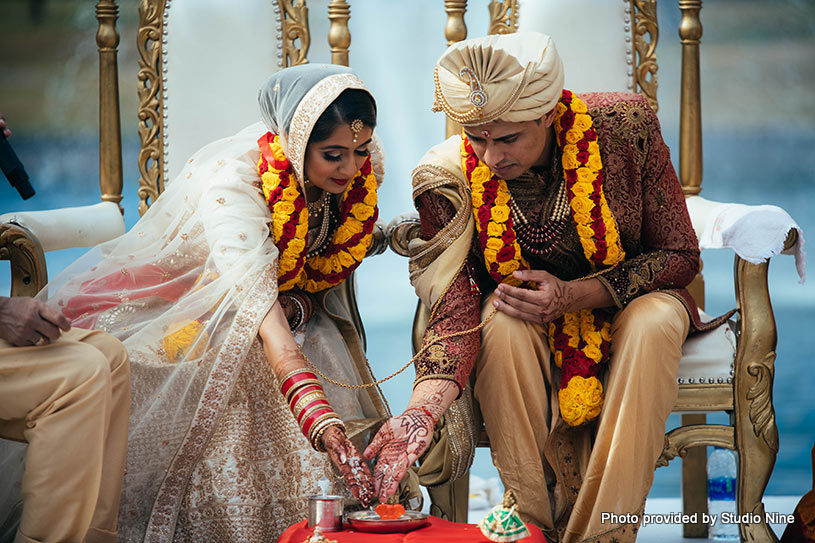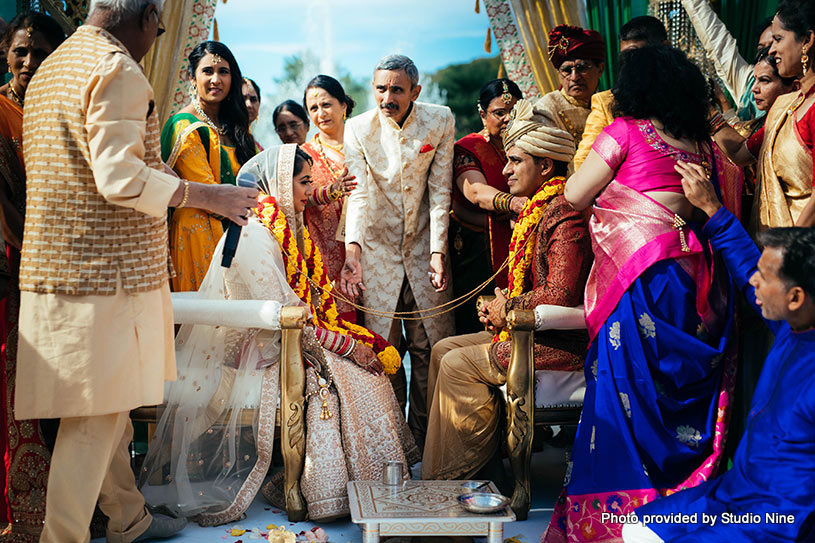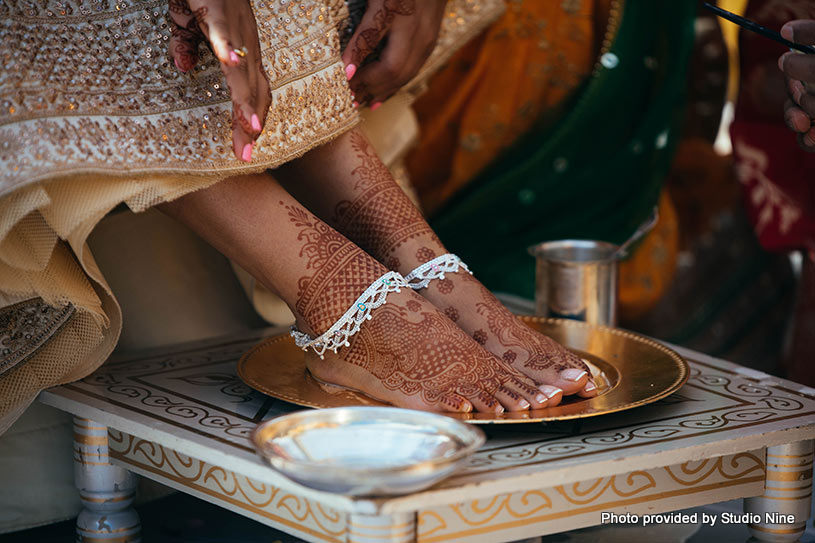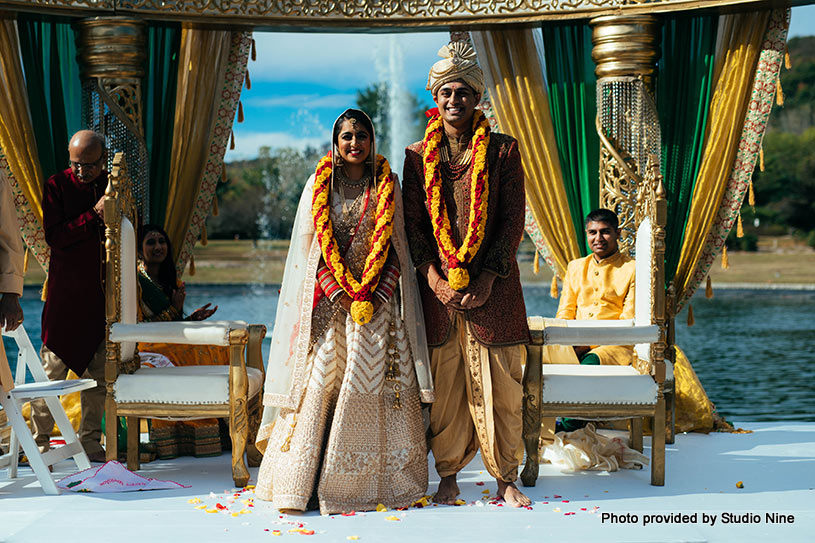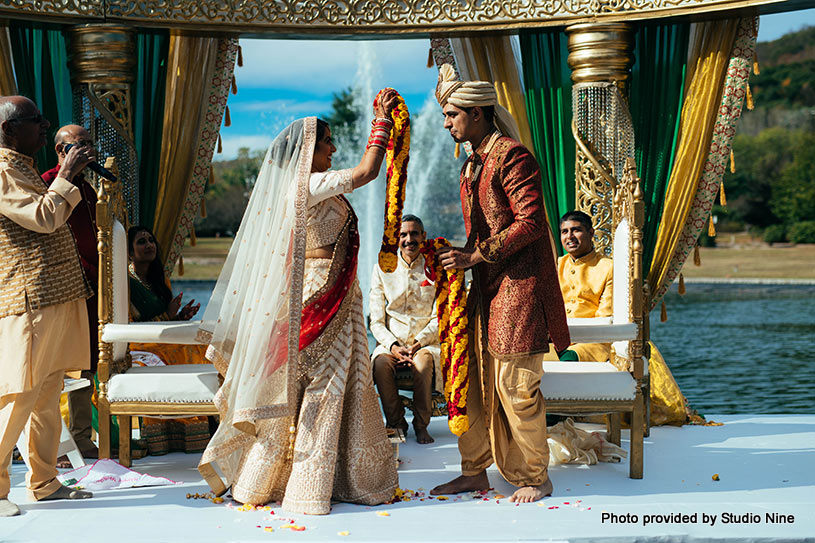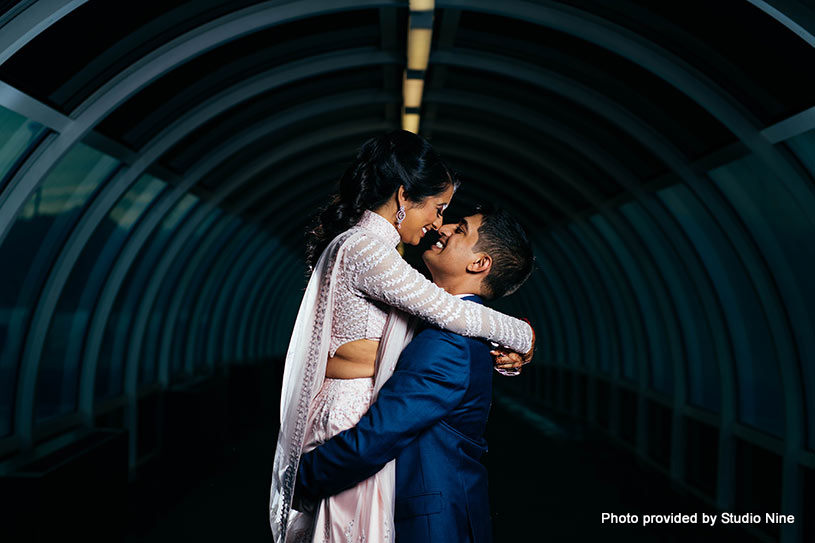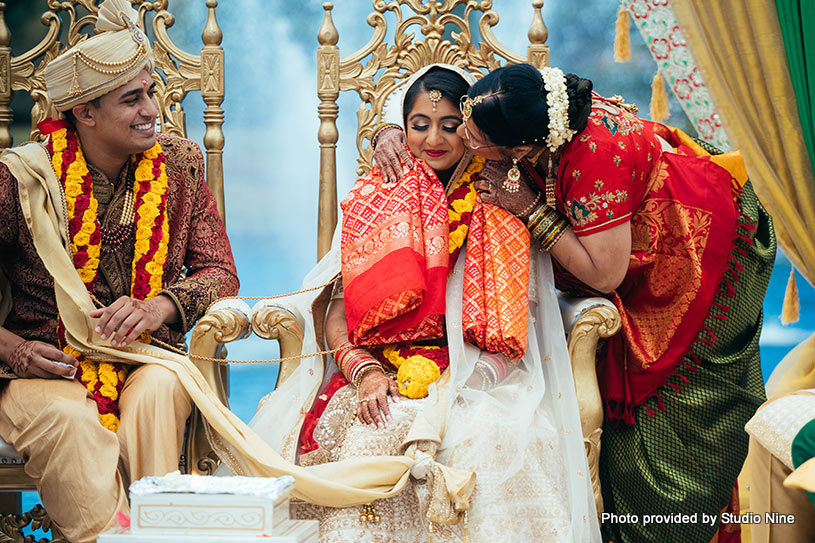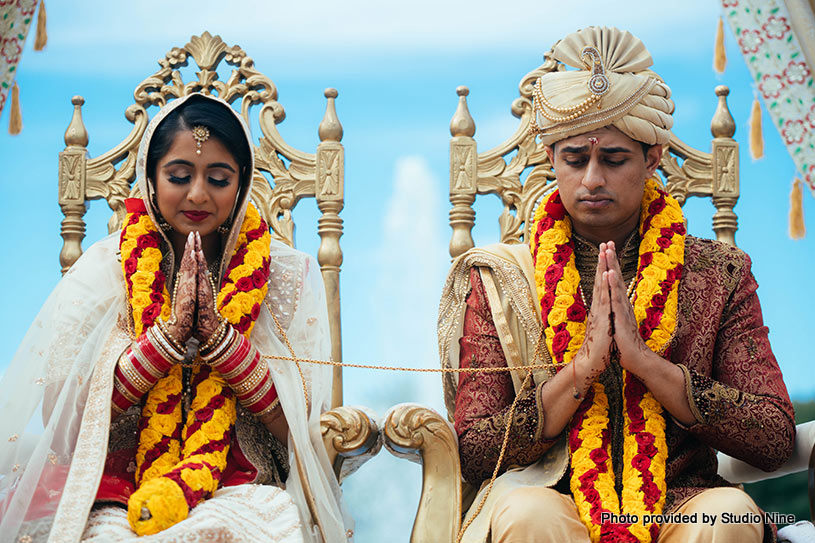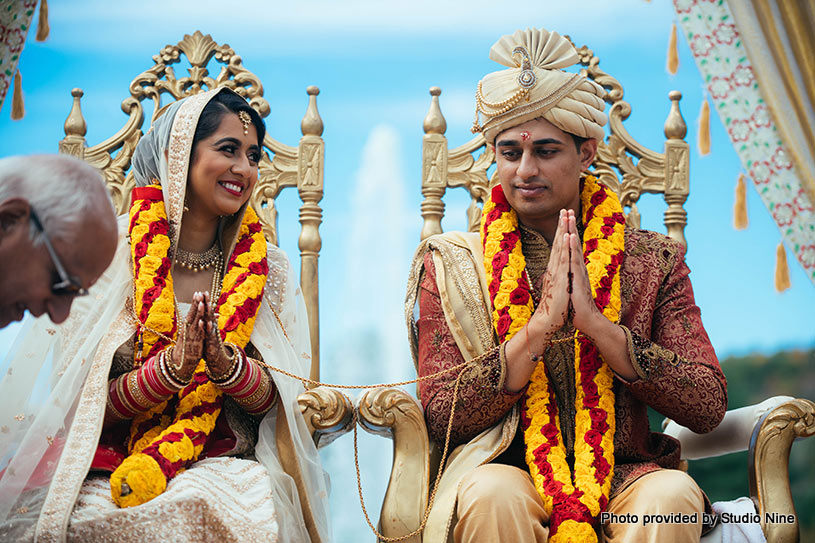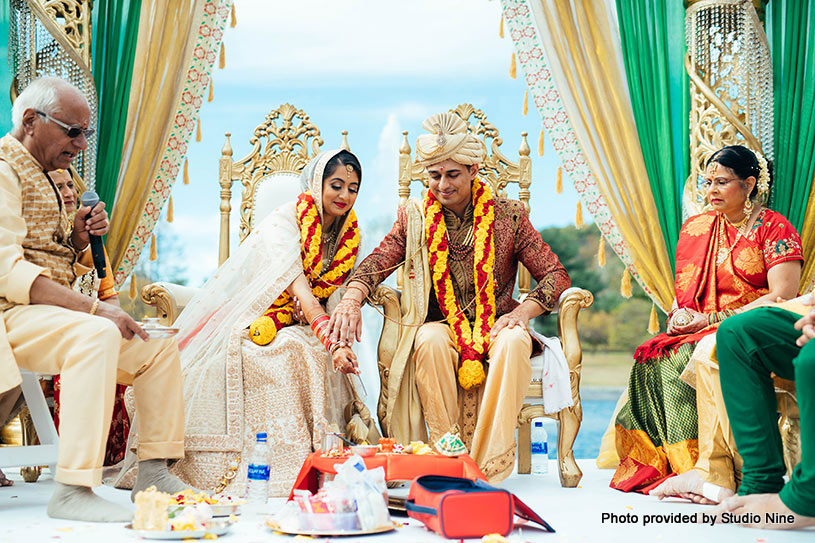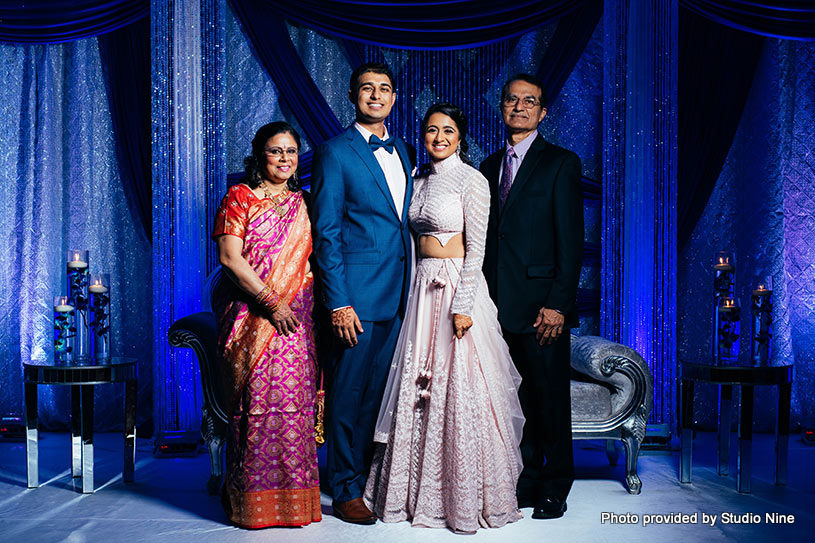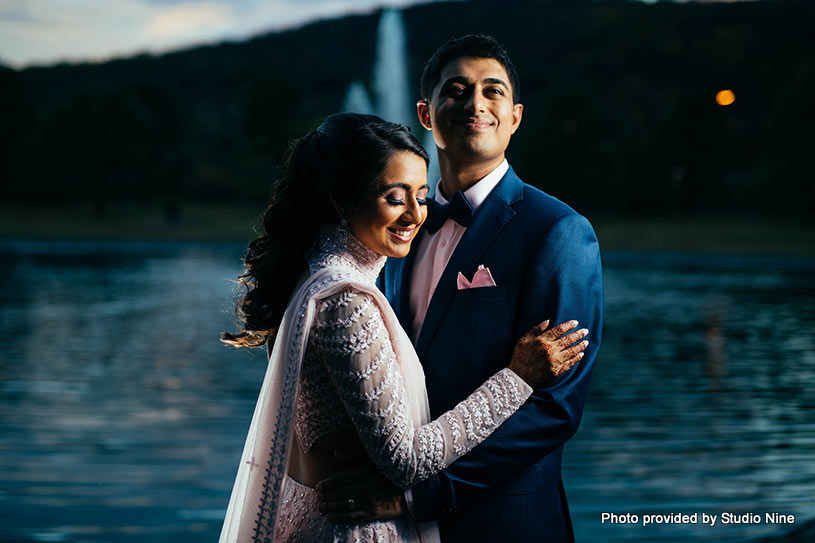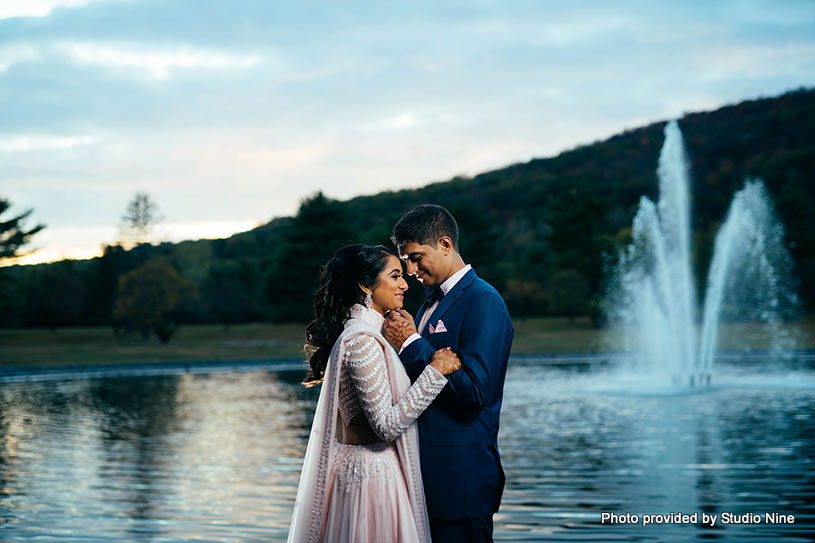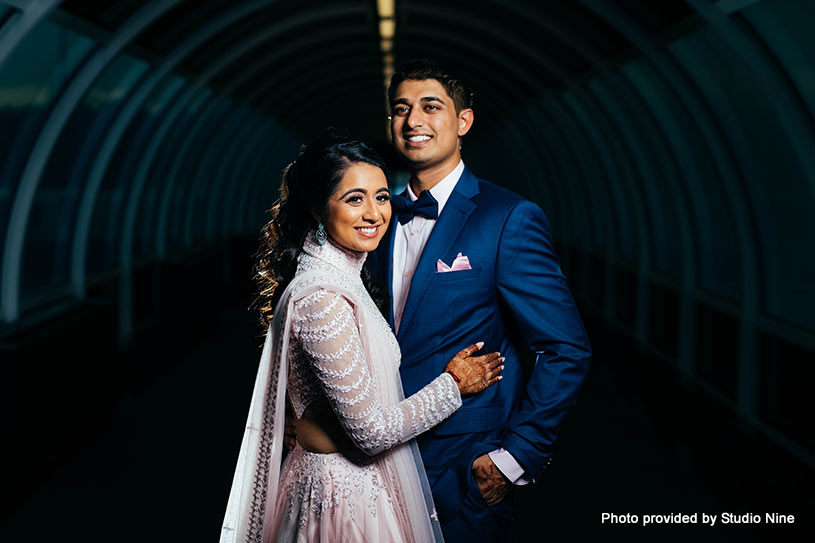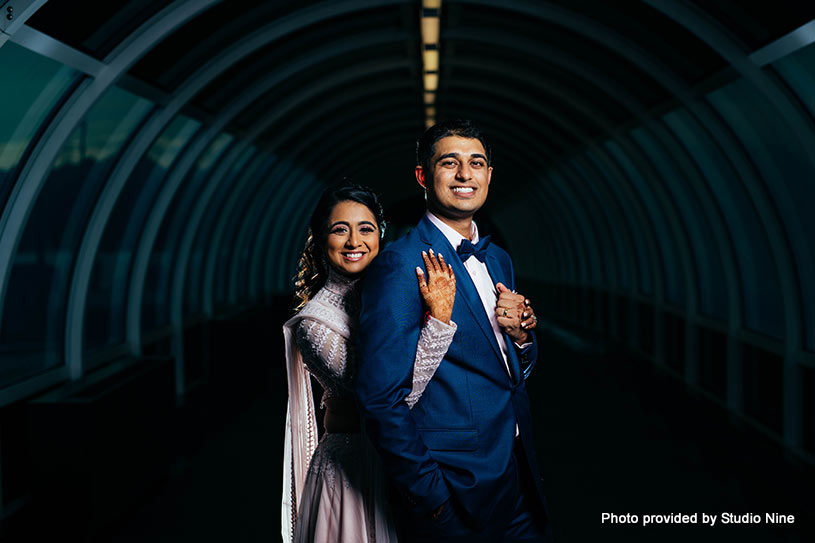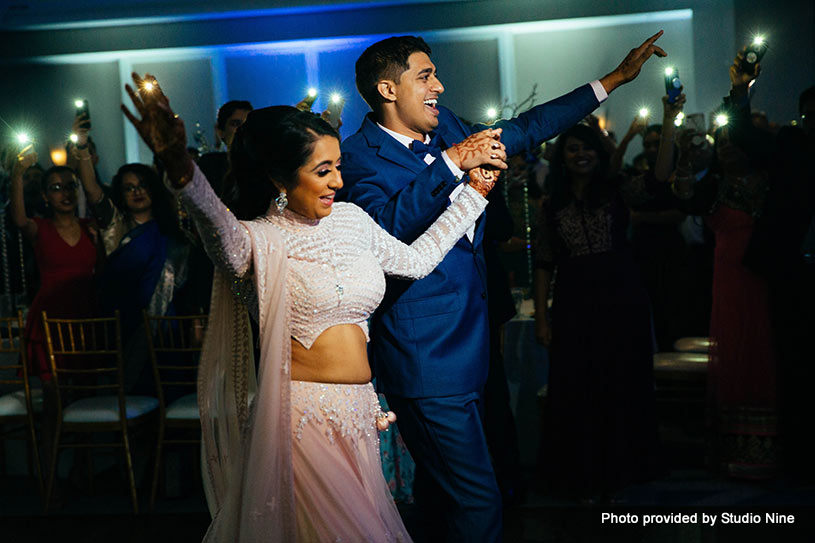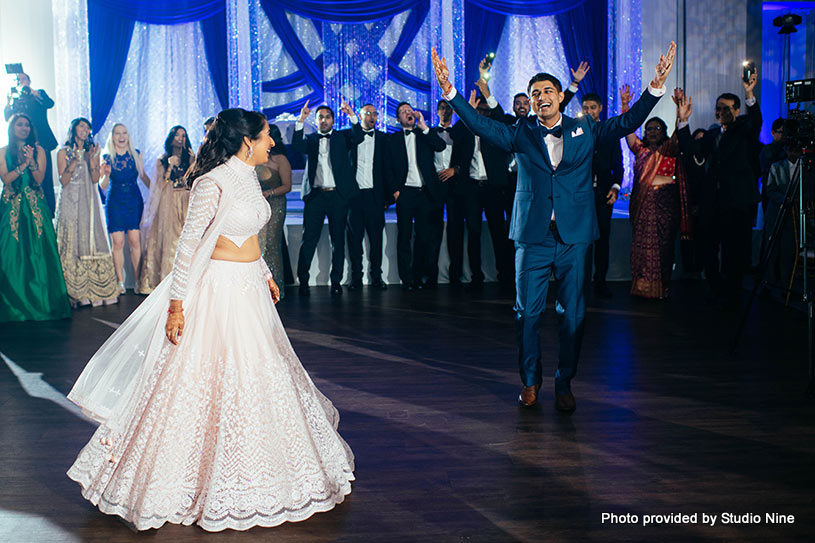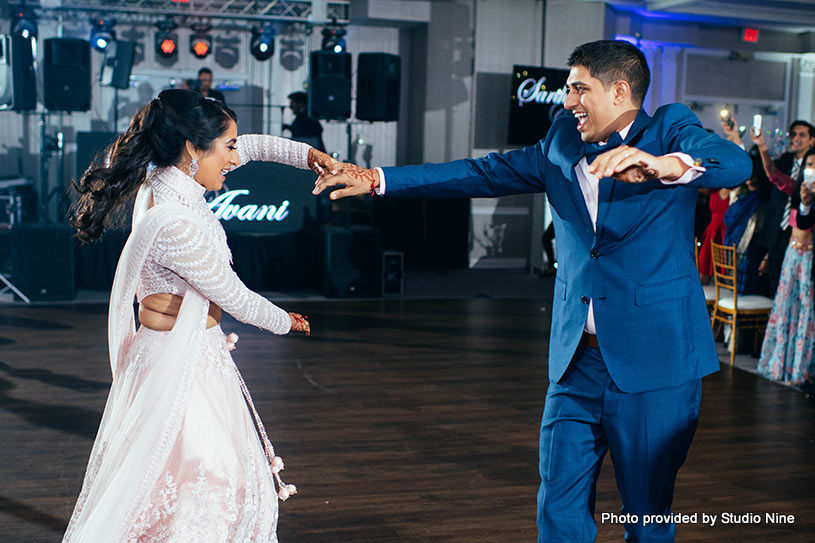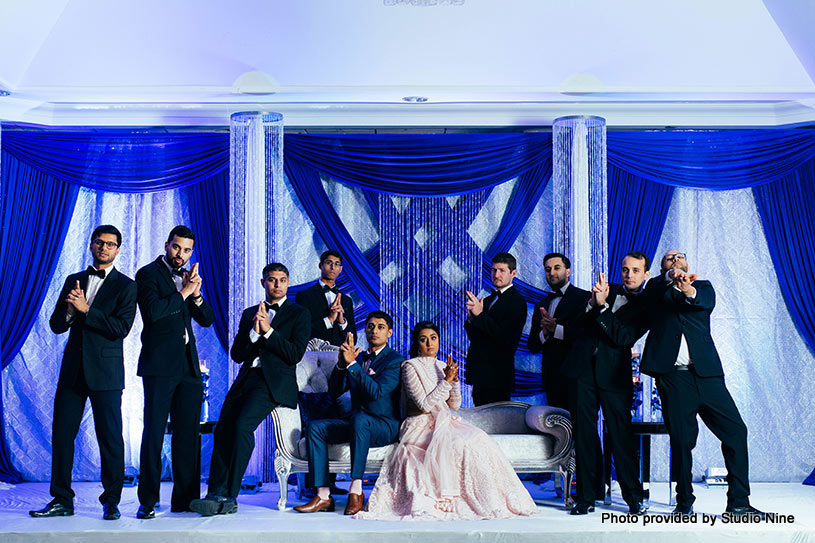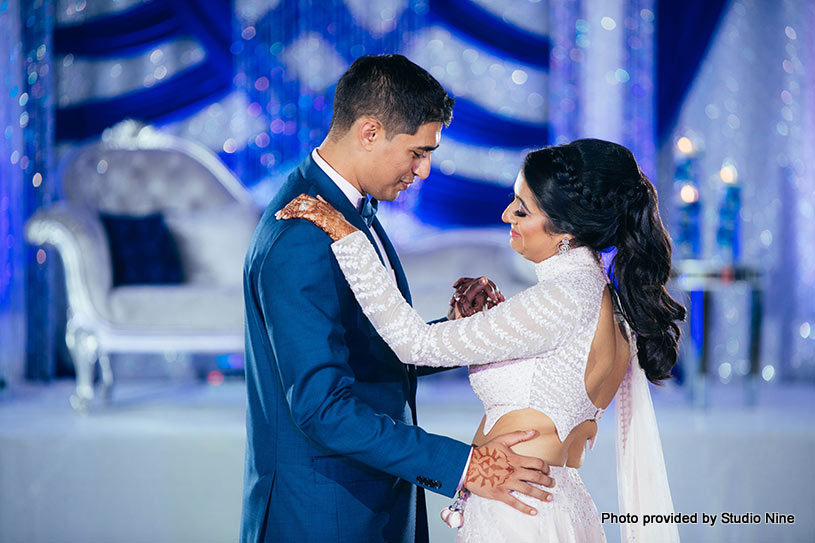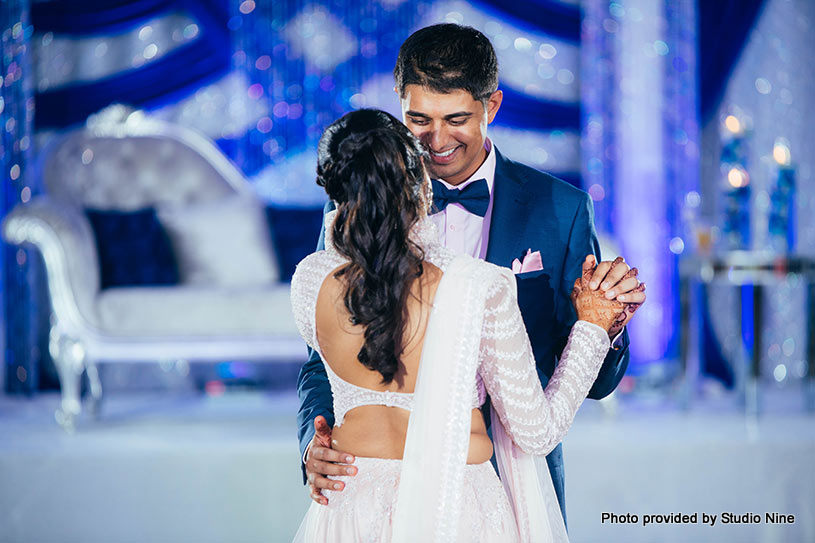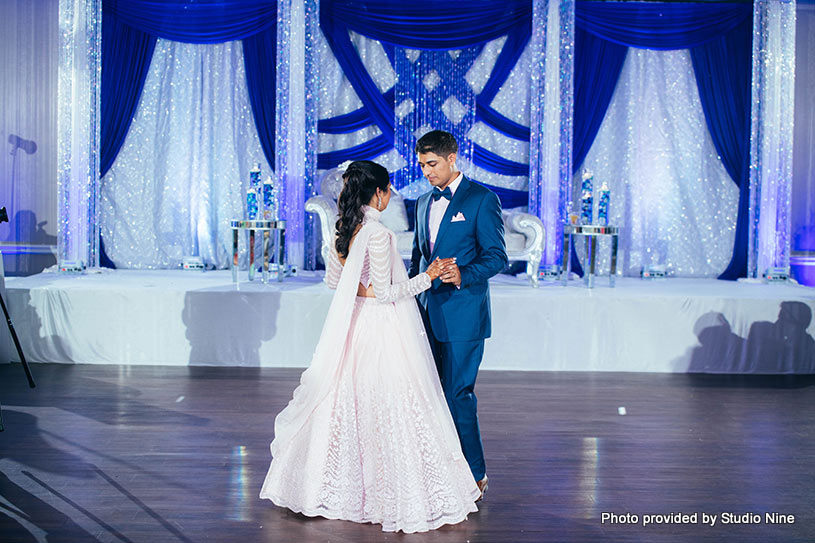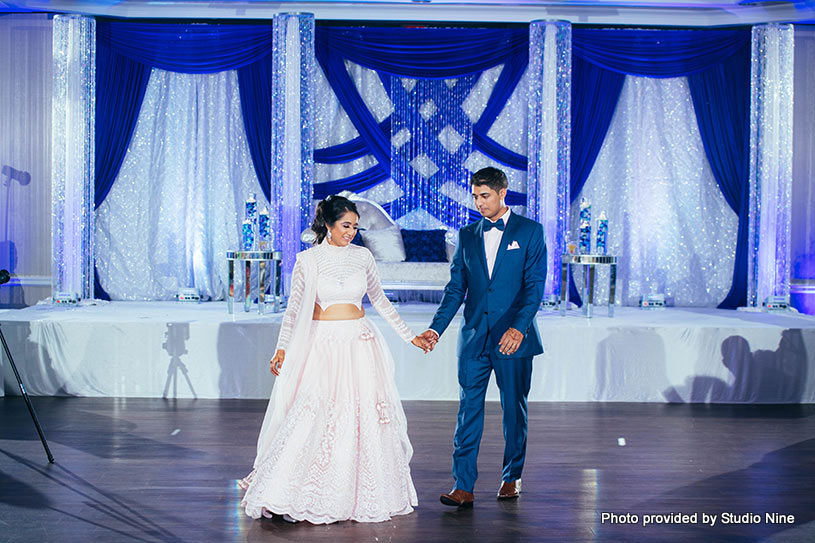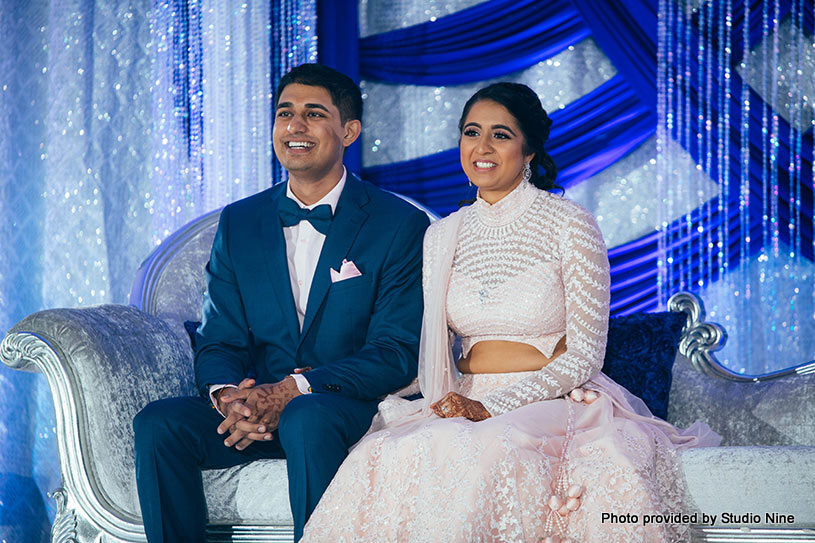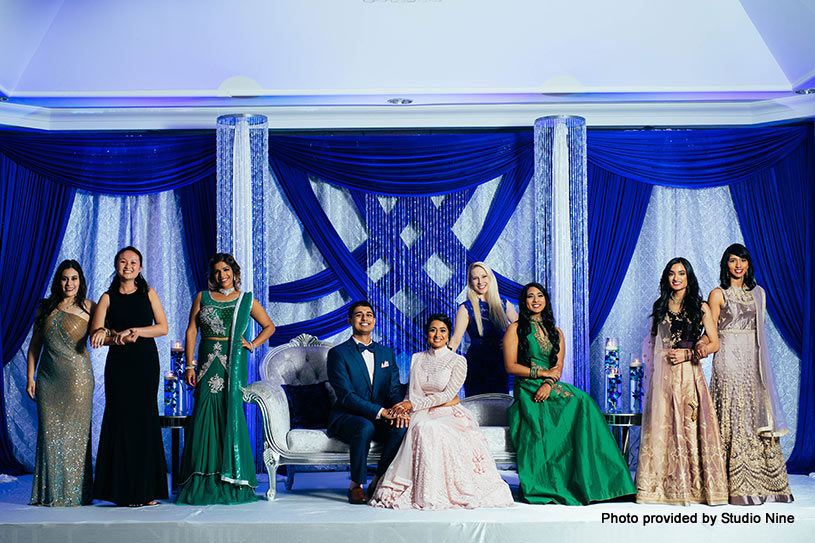 It is our pleasure to present inspiring and unique Indian wedding decorations using fresh flowers by Nikun Events. Flowers are symbols of a new beginning, beauty, joy, prosperity and auspicious blessings of love. Since flowers represent the natural within us, they are central to any Indian wedding defining the mood, sensibility, and theme of the wedding.  According to Indian traditions, each flower has its significance. Red roses are very auspicious and signify purity, protection and valour. Marigolds, widely used in Hindu rituals, represent the Sun, the source of energy and are also the flowers of prayer for Lord Vishnu and Goddess Lakshmi, the perfect couple. The Mandap, four-pillar structure with a canopy, is the most sacred, fascinating, enthralling and attractive site of a wedding. This is where the wedding rituals take place. Both the pillars and canopy are intricately decorated with fresh flowers, and the reigning colors are red, orange and yellow.  The reception is another event at Indian weddings where floral decor plays a significant role, specifically for the centerpieces and stage. The centerpiece can make a bold statement and define the overall theme of the wedding, while a stage decorated by fresh flowers makes the entire event come to life. Another widely used flower at Indian weddings is fragrant rose petals. From a design or sprinkling down the aisle or as decor on a table or stage, rose petals add to the splendour and majesty of the event.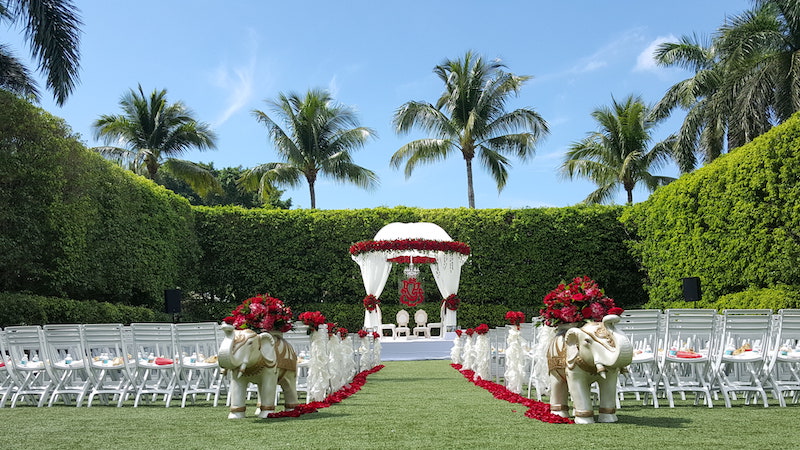 About Nikun Events Founder Pinky Patel used her artistic knowledge and passion to create something amazingly unique when she started Nikun Events. She brings her inspirations from India, England and East Africa. She brings events to life weaving traditional and contemporary styles together using floral, fabrics, textures, colors, and other materials. Nikun Events' objective is to create a distinctively unique occasion that demonstrates your inspiration, which evokes enchantment, enjoyment, and happiness for you and your guests. Nikun's artistic experience spans from small to extravagant events over the years and has  helped designs come to life in a beautiful, enchanting, and inspiring event for the bride and groom to cherish for a long time!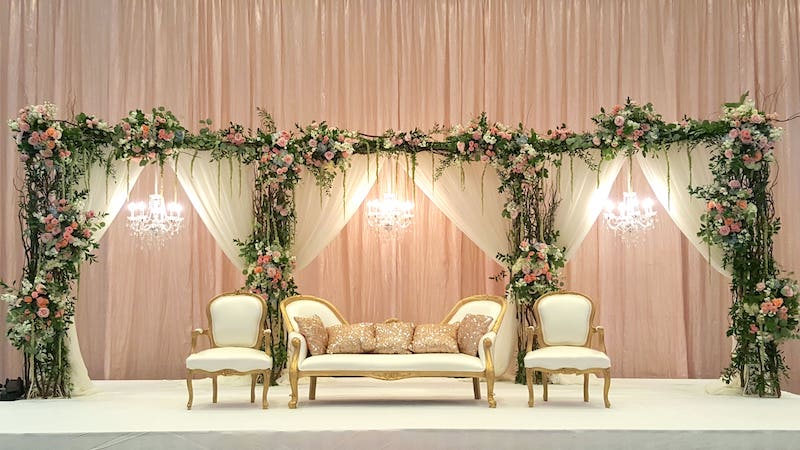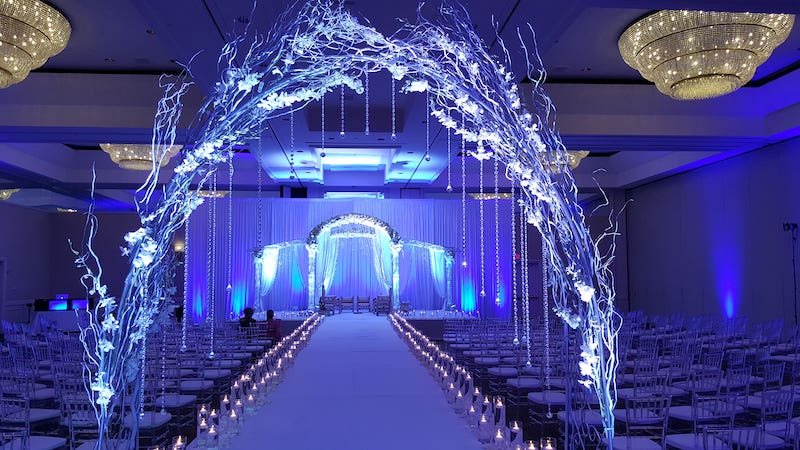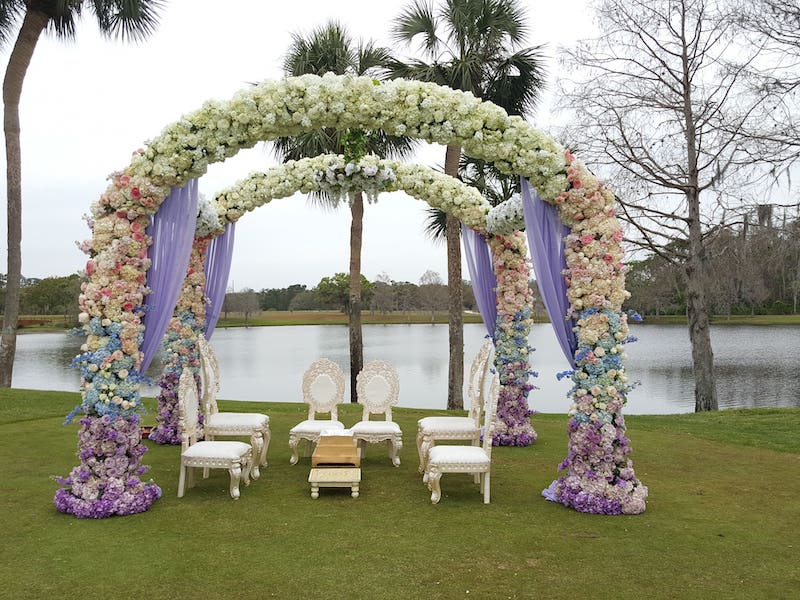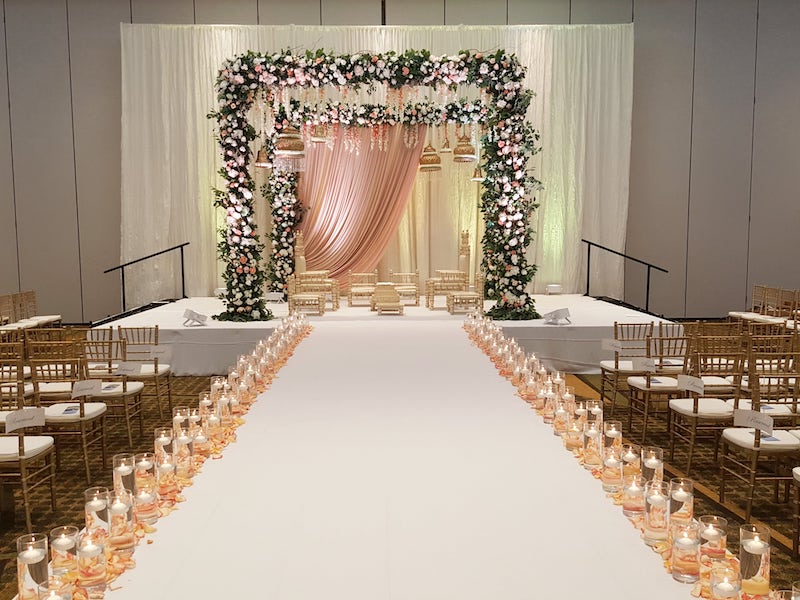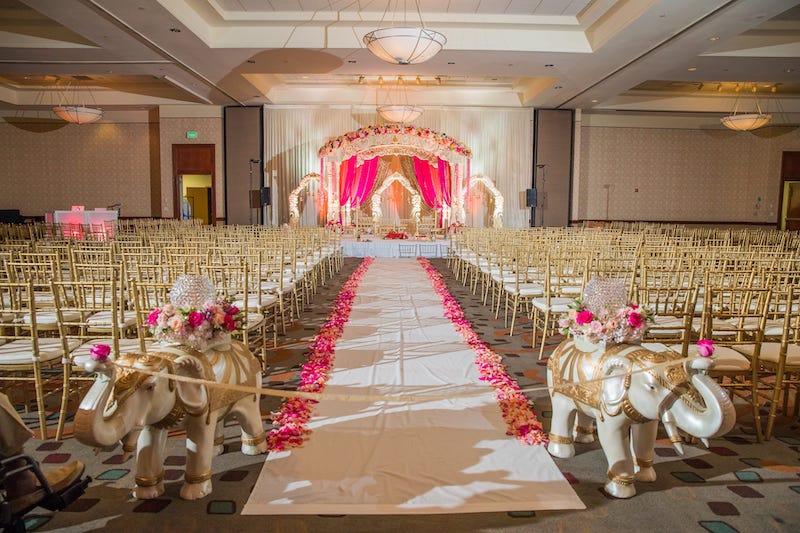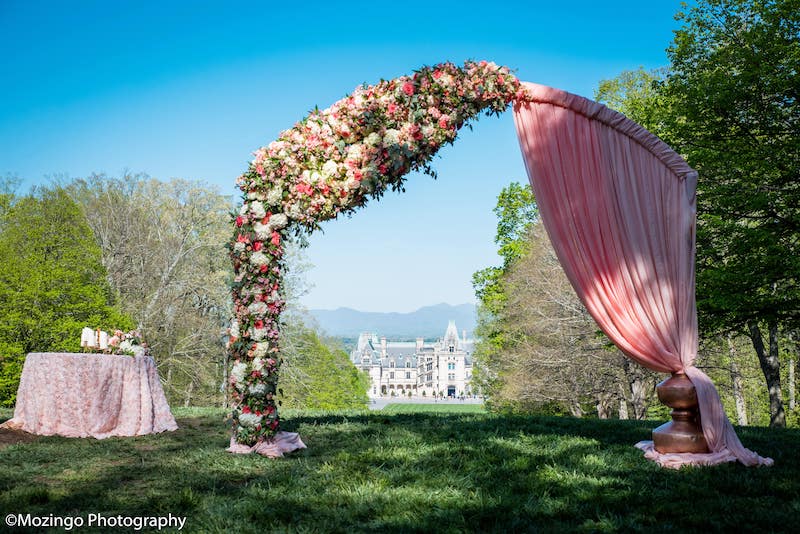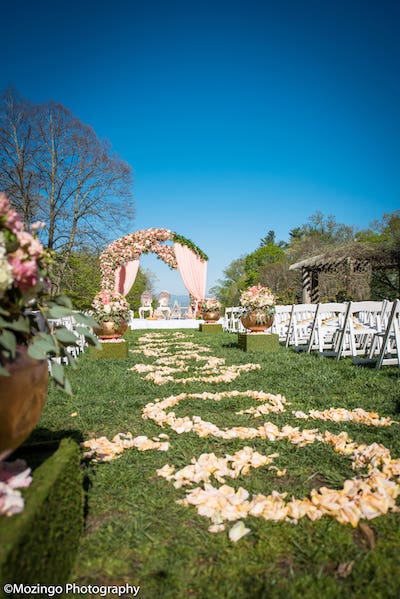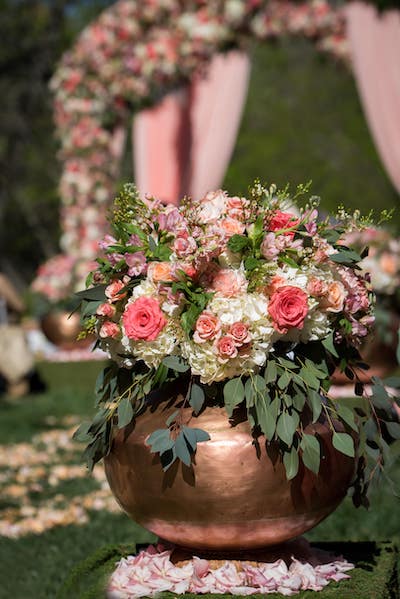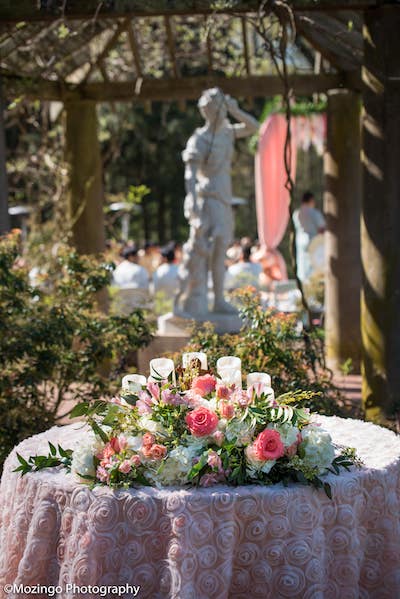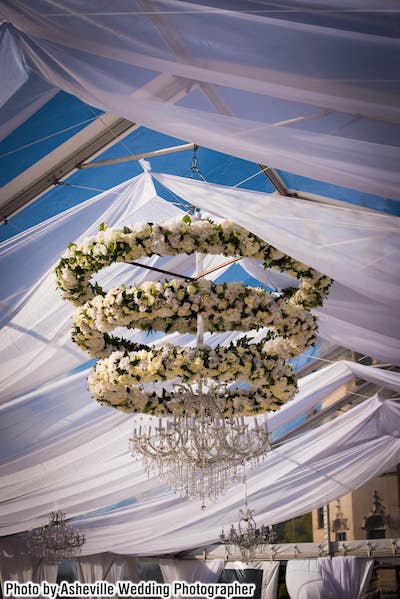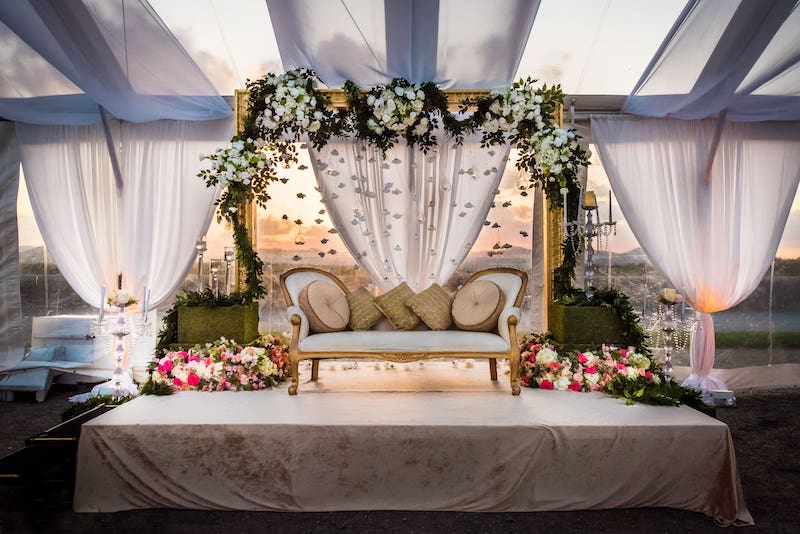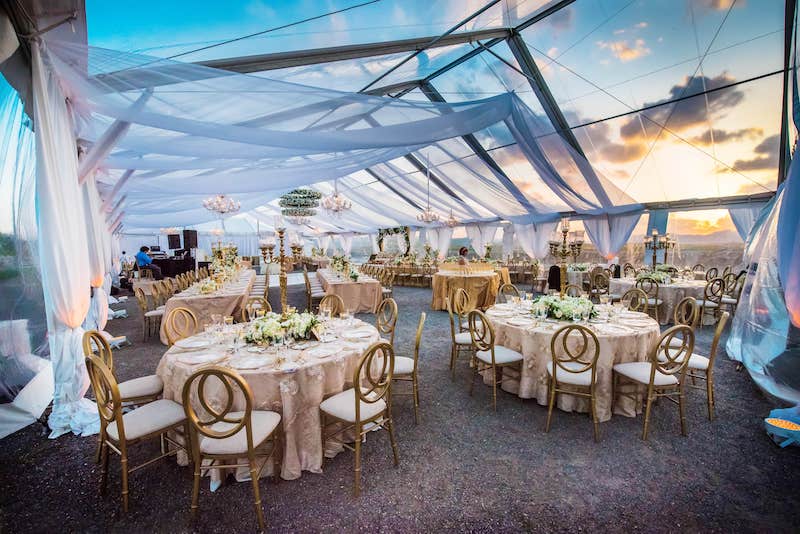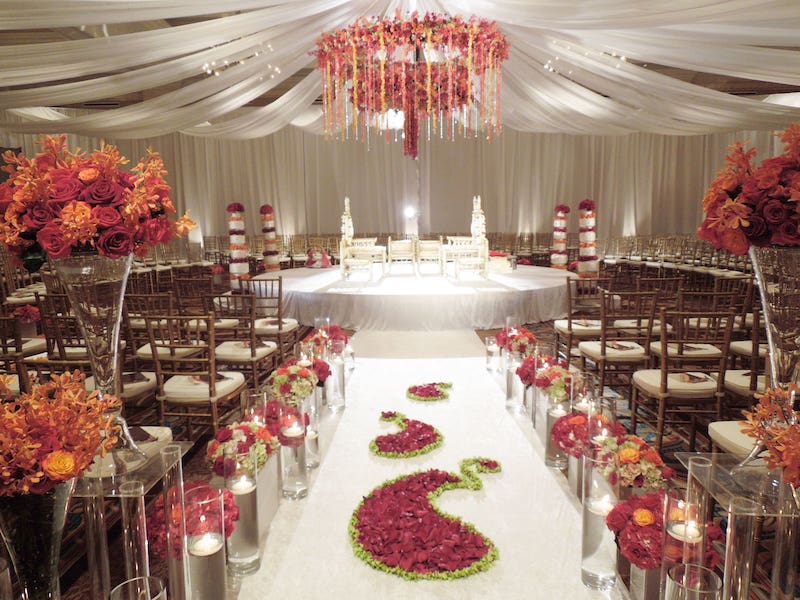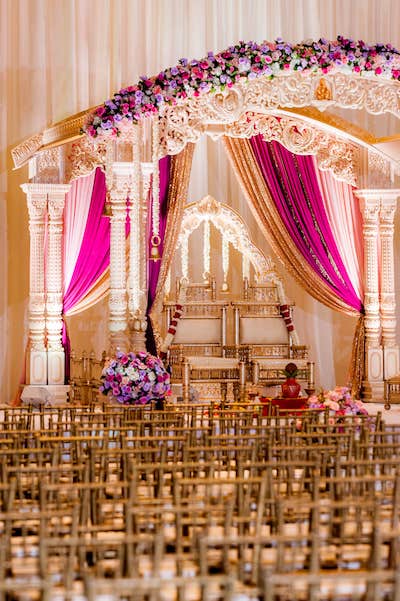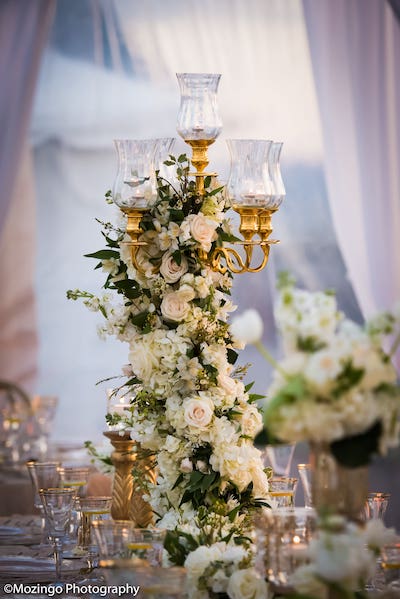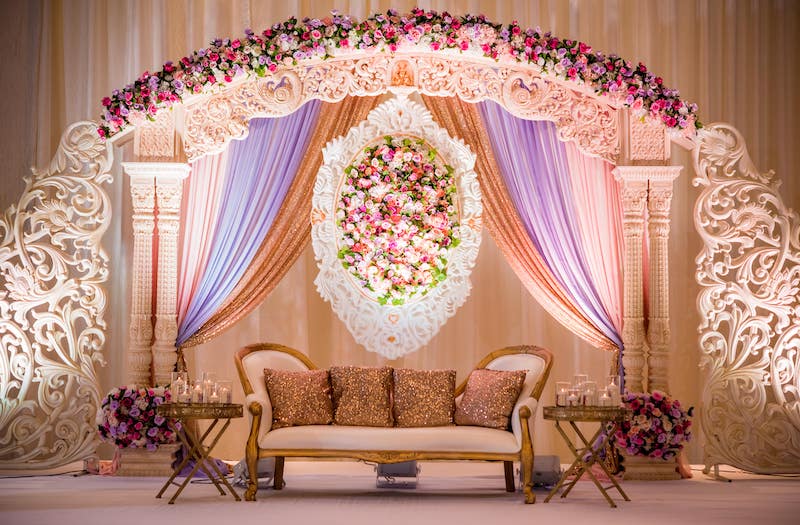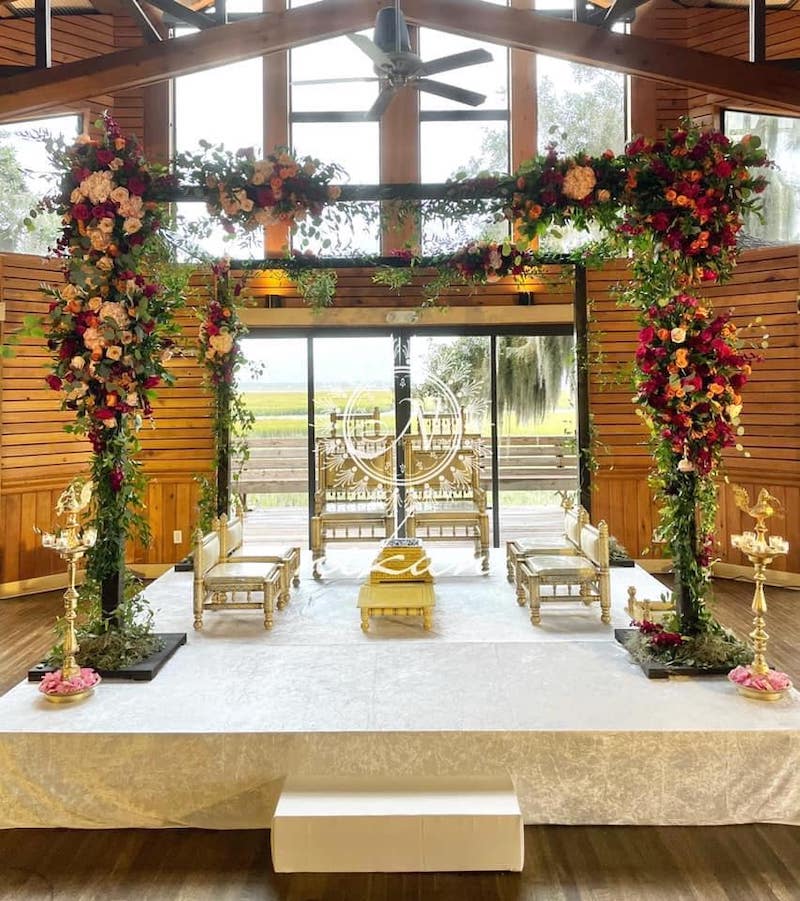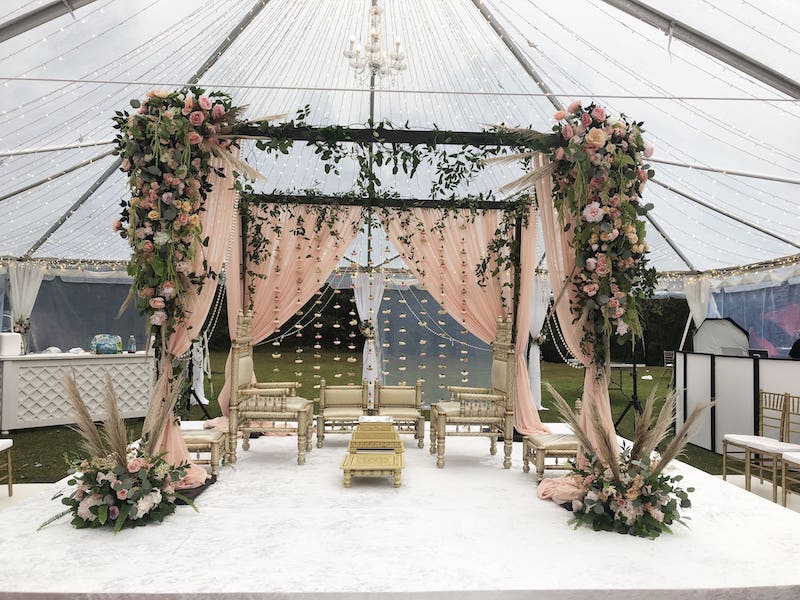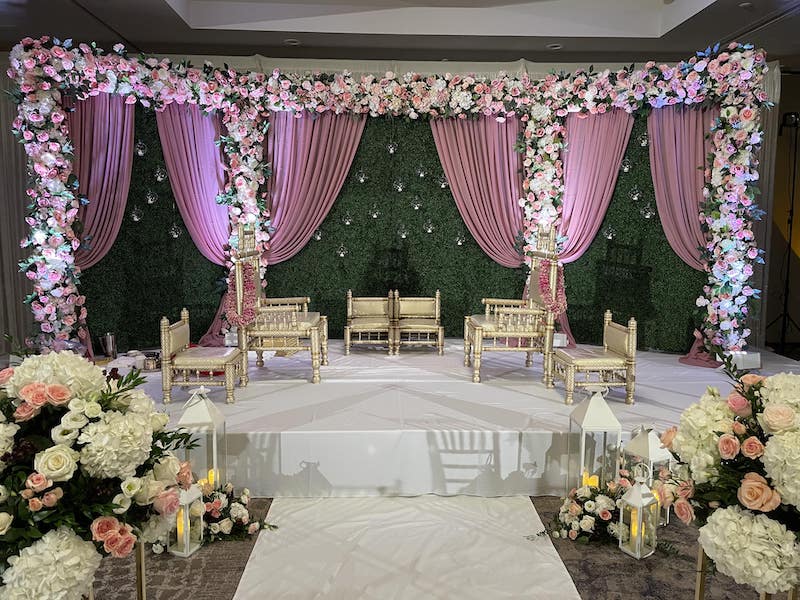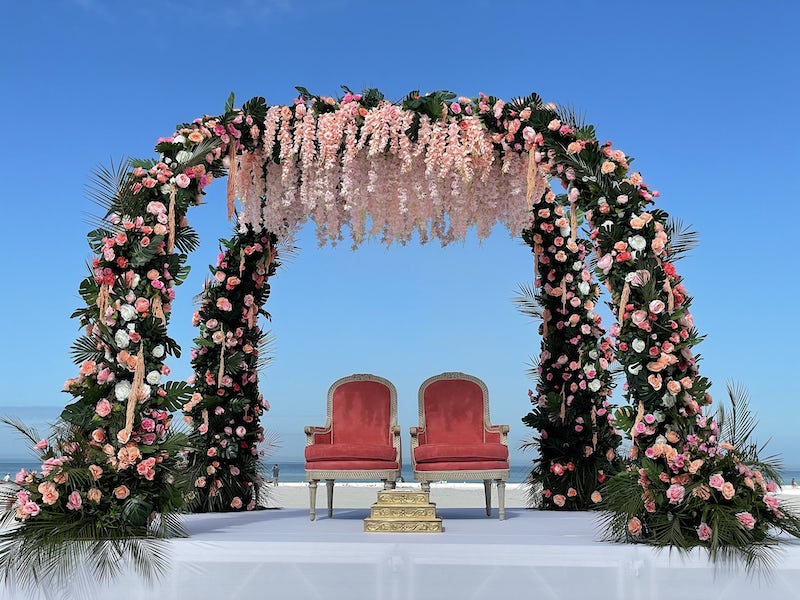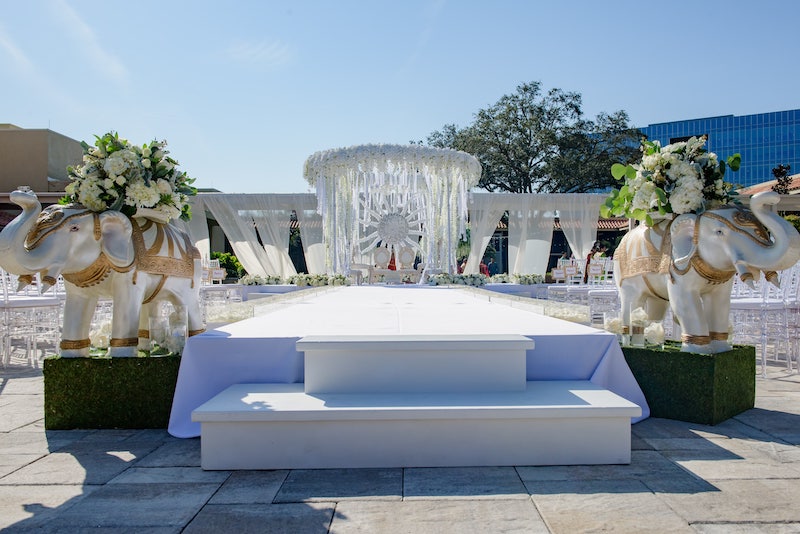 Indian wedding decorations
Flower Decor In Indian Wedding
Indian Wedding Decorator Nikun Events
Floral theme wedding
Hindu rituals
Lord Vishnu
Goddess Lakshmi
Indian wedding Mandap
four-pillar structure with a canopy
fragrant rose petals
Founder Pinky Patel
Indian bride and groom
    Shivani and Kunal discovered their compatibility from the beginning. The two met each other virtually through dating app, Dil Mil, and theirs was a long-distance relationship where the couple would connect further by vacationing together. Kunal's love for dogs and the outdoors attracted Shivani so much that within a year she decided to move from South Carolina to Florida to be closer to Kunal and truly get to know him.  Kunal proposed to Shivani in August 2019. Though his original plan was to propose during a weekend trip to visit his parents, Kunal came home from work one day and decided he could not wait. He got down on one knee ready to propose to the love of his life. Funnily, in his haste he forgot the ring! He ran to the other room to get the ring, returned, and proposed again with the ring. Shivani thought he might be joking, but he was not. Already deeply in love, Shivani had only one answer: "Yes."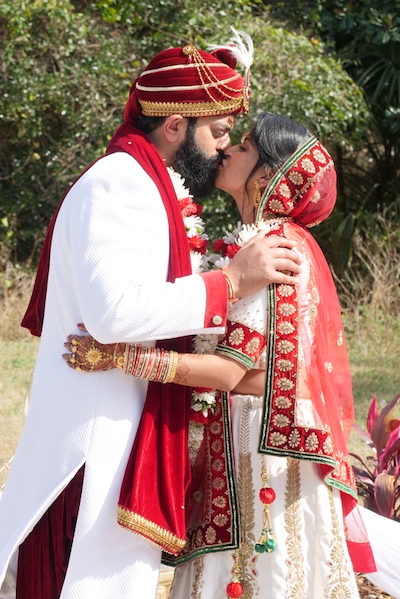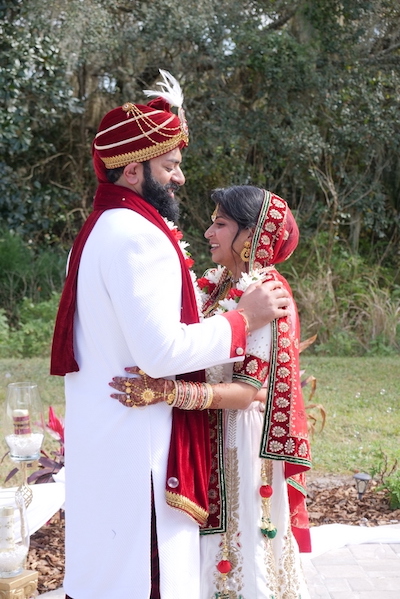 PHOTOGRAPHER/VIDEOGRAPH: Fine Art Production 407-979-4749 | VENUE: Kunal and Shivani's Backyard | HAIR AND MAKEUP:  Cori Newhook Makeup | Flavors  of India Cocoa beach FL | MUSICIAN: Krish entertainment 352-299-0743 | BRIDE'S OUTFIT: Riya Boutique Atlanta 404-819-4114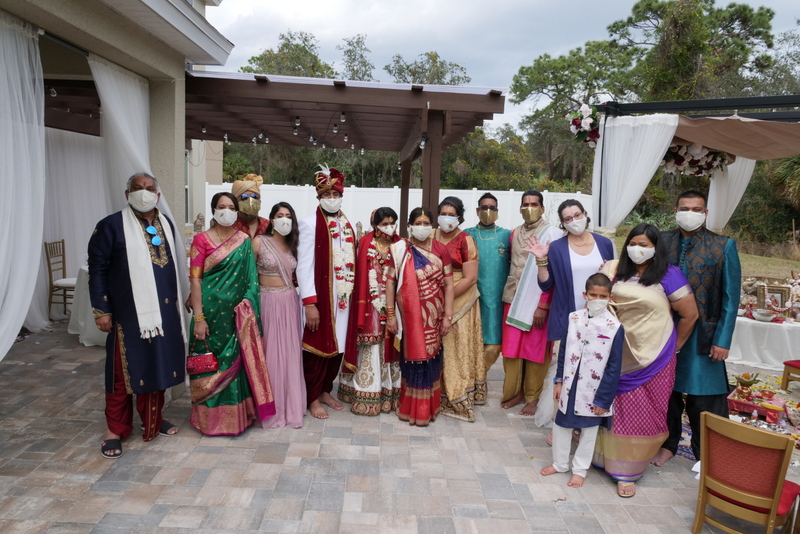 The couple decided to get married January 31, 2021, but though Shivani, Kunal, and their families always dreamed of a big, fat Indian wedding, but the Covid pandemic and restrictions meant a change in plans. Instead, they planned a simple wedding with only 15 guests and no reception. Given the two were nature lovers and lived on a preserve, Shivani and Kunal chose to host their wedding in their home's backyard in Mims, Florida. The couple did their own wedding planning with the help of their families and the bride's sister.  The wedding ceremony was full of personal touches by Shivani's parents, who made sure every little detail was perfect. Her parents made customized chairs for the bride and groom and bought elephant statues and decorated them with jewels. These touches of affection and love from the parents made the wedding that much more special. Shivani and Kunal's love for Indian traditions showed throughout the wedding. The groom entered to the beat of a dhol. They chose to play instrumental versions of their favorite 90s Bollywood hits during the ceremony. To ensure everyone could be a part of the wedding rituals and hear the meaningful words, the music was kept to a low volume. The mandap was decorated in burgundy, green, and white with touches of gold and elephants placed all around. Not to be forgotten, the couple's dog was even part of the first look photos looking dashing in custom Indian clothing!   There were some lighthearted moments, like when the guests kept hitting their heads on the chandeliers. Shivani was worried about having a wedding during a pandemic, and she was worried that the guests or even herself might get Covid. Despite the challenges, the couple enjoyed planning their own wedding.   The couple's advice is to get personally involved in each stage of planning to make the moments special. For those live streaming their wedding, don't forget that the video will catch everything that is said! Since there were just a few guests in attendance, it was important to the couple to focus on the photographs and videography to capture every beautiful moment. Shivani and Kunal's wedding was a ceremony that beautifully captured the couple's love and sense of belonging.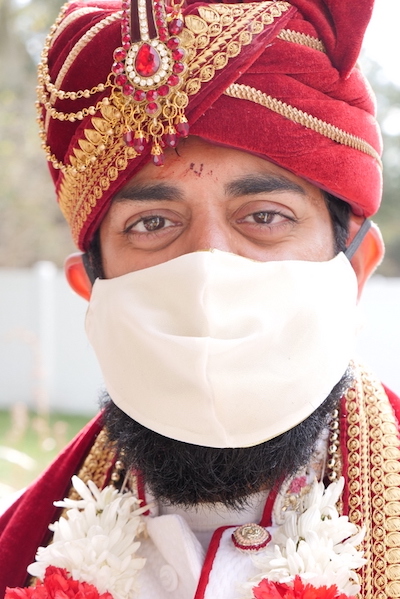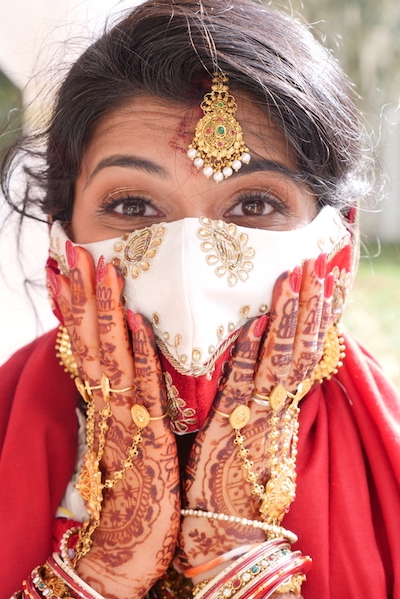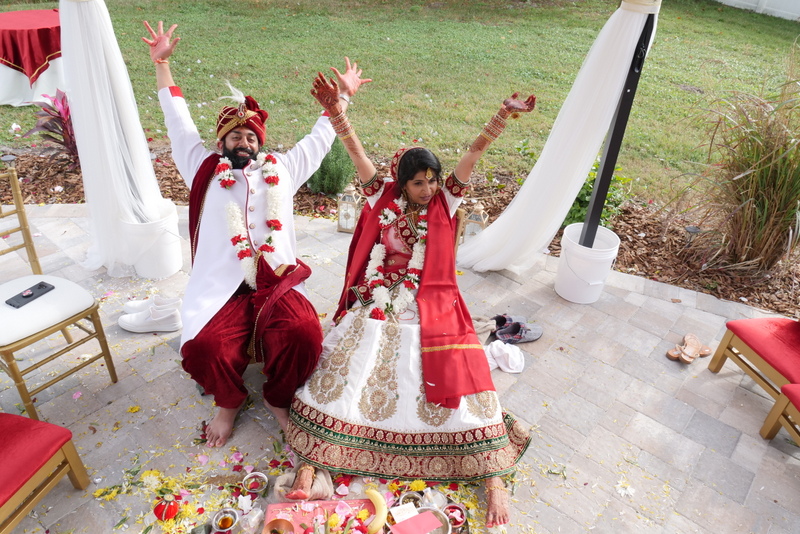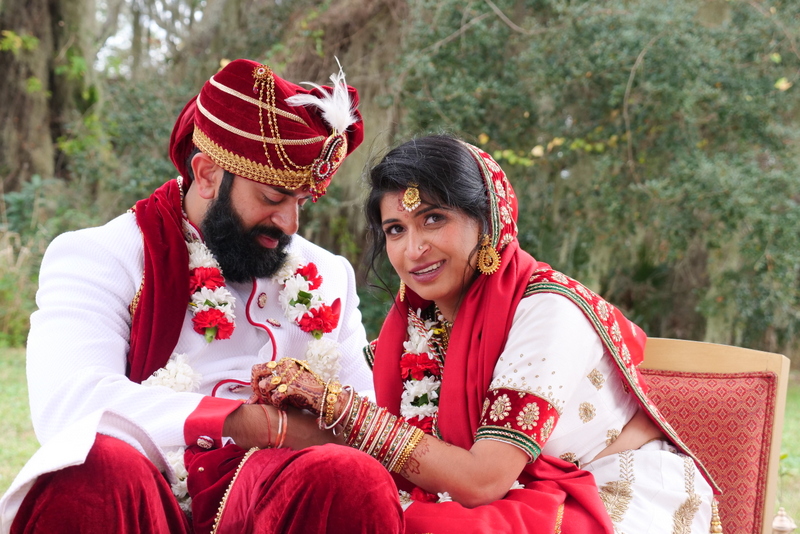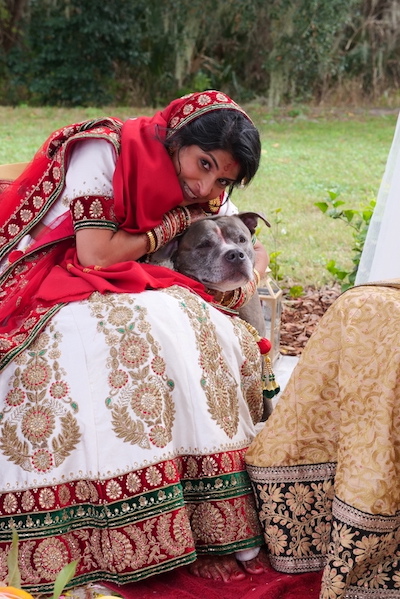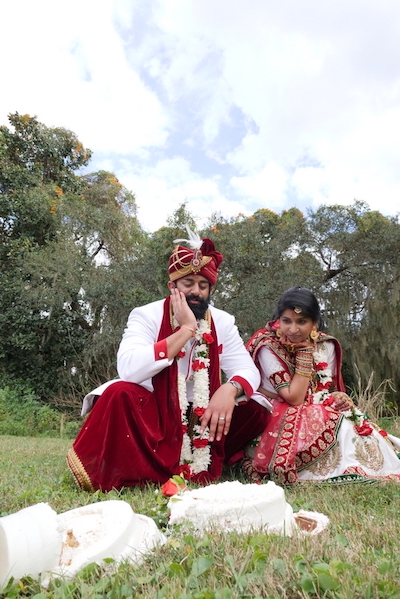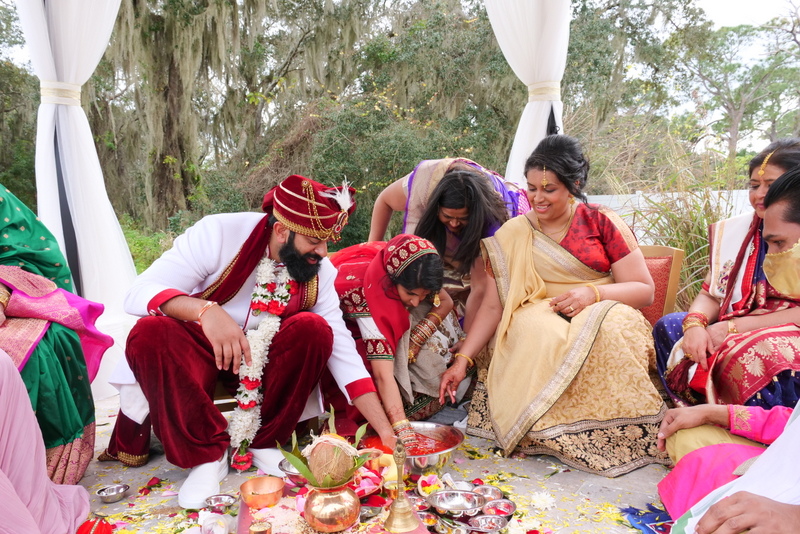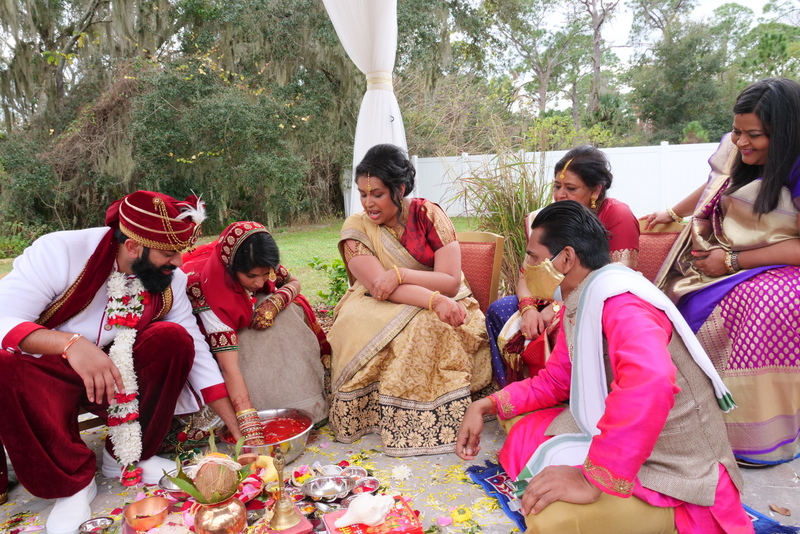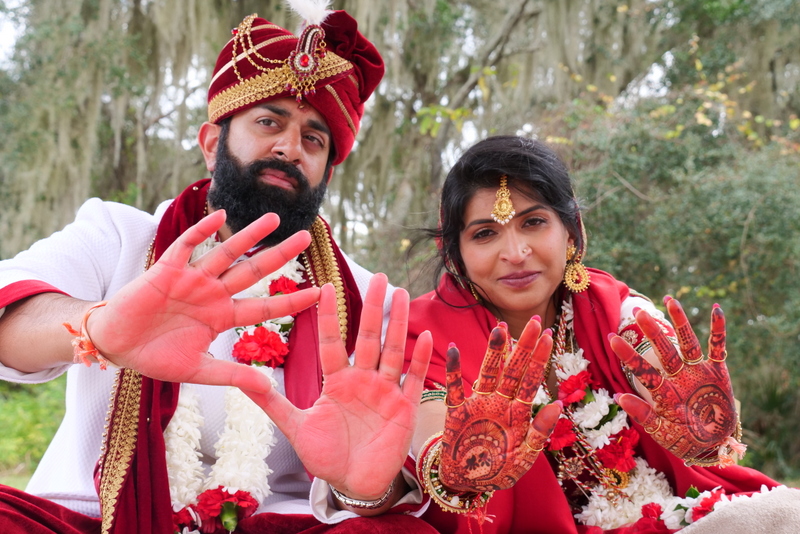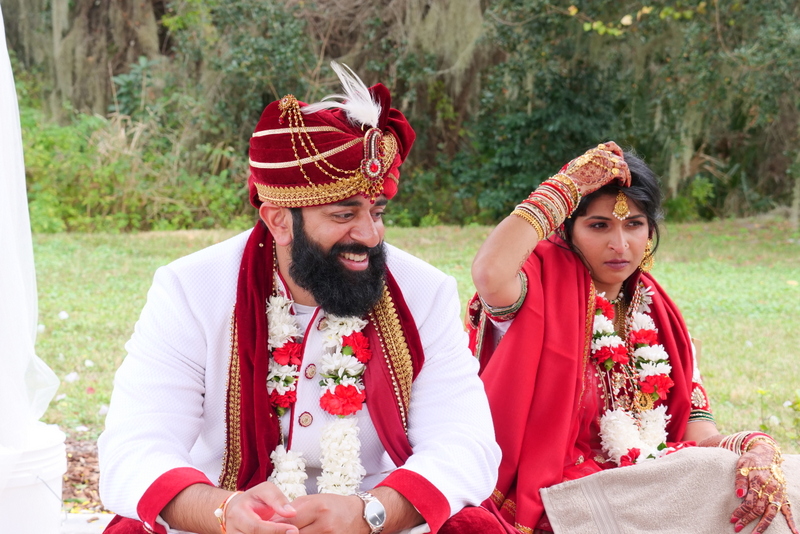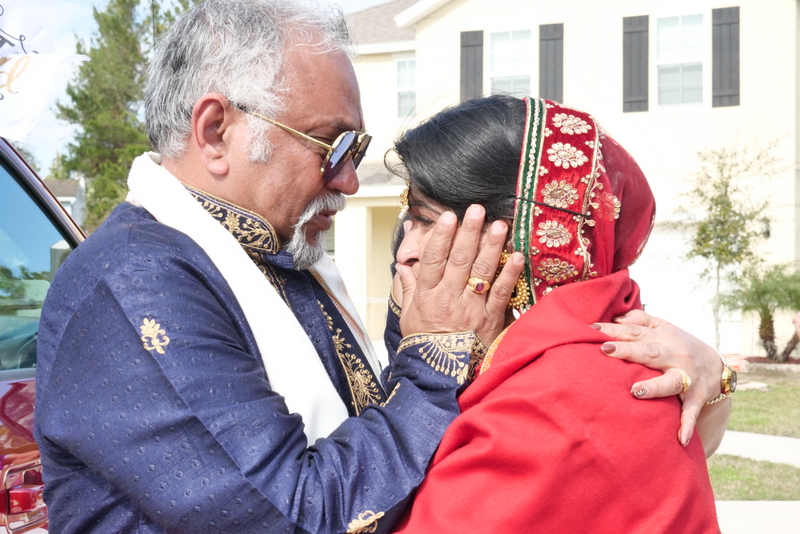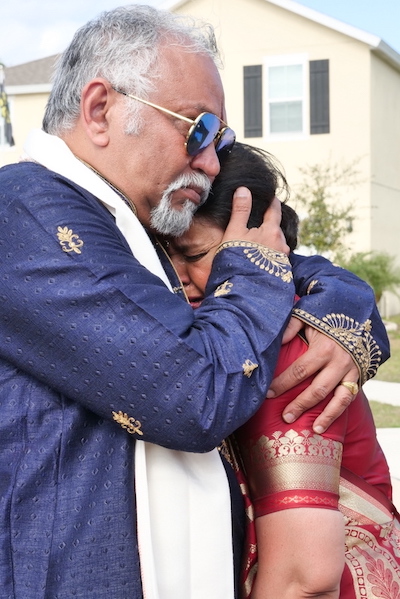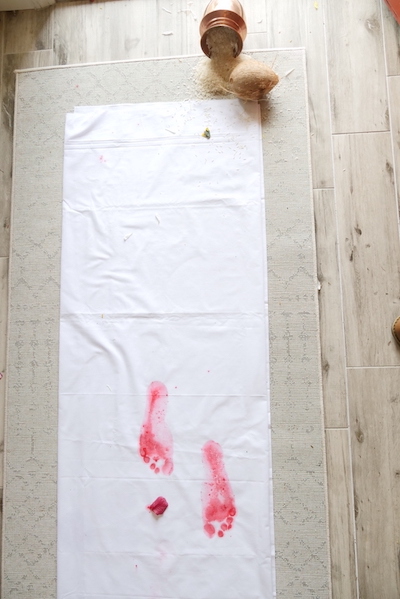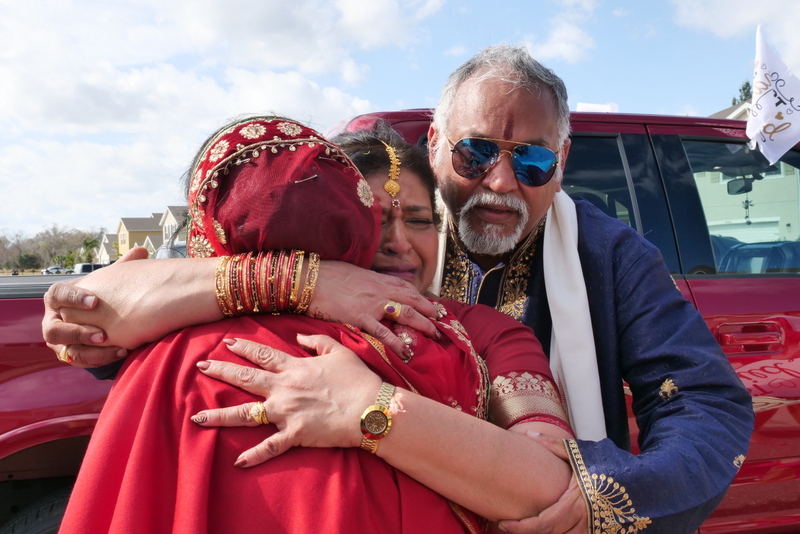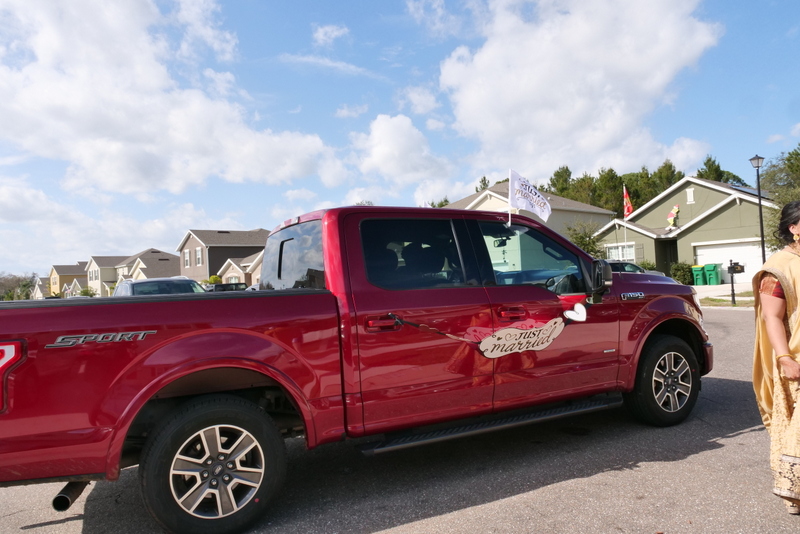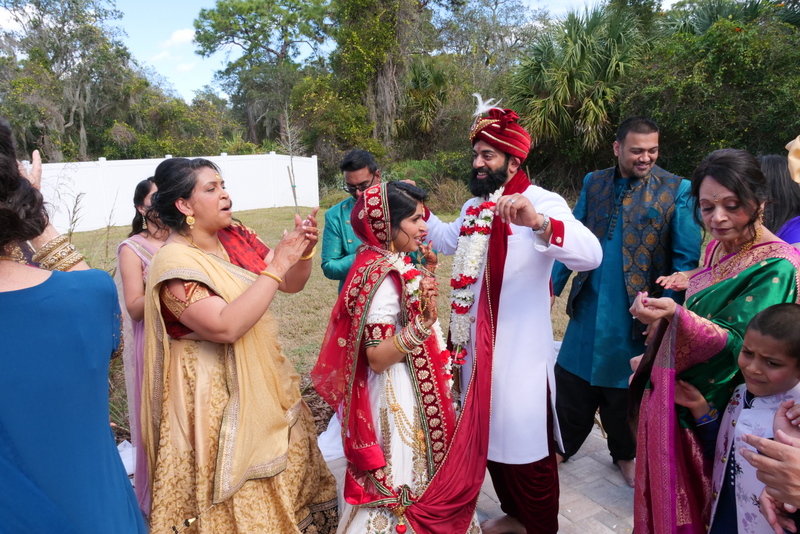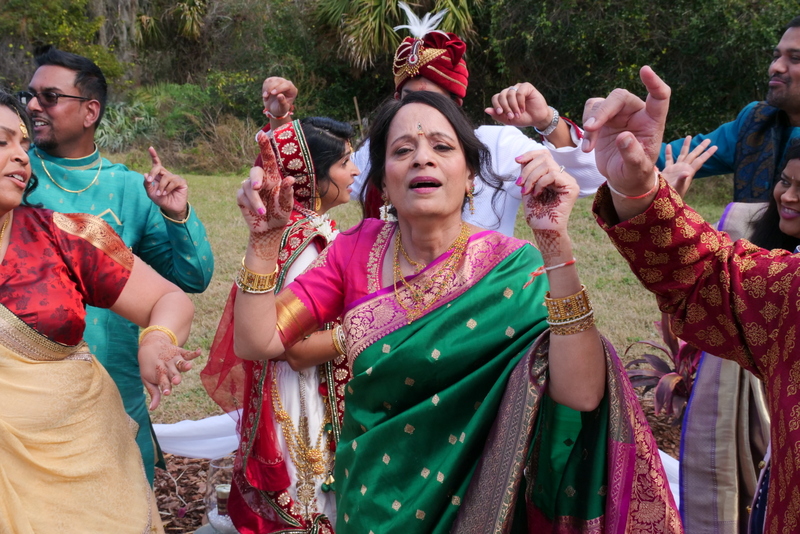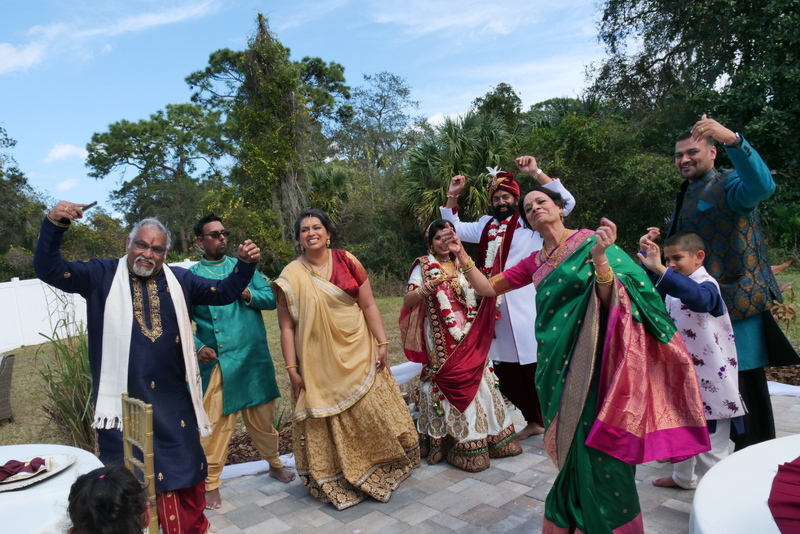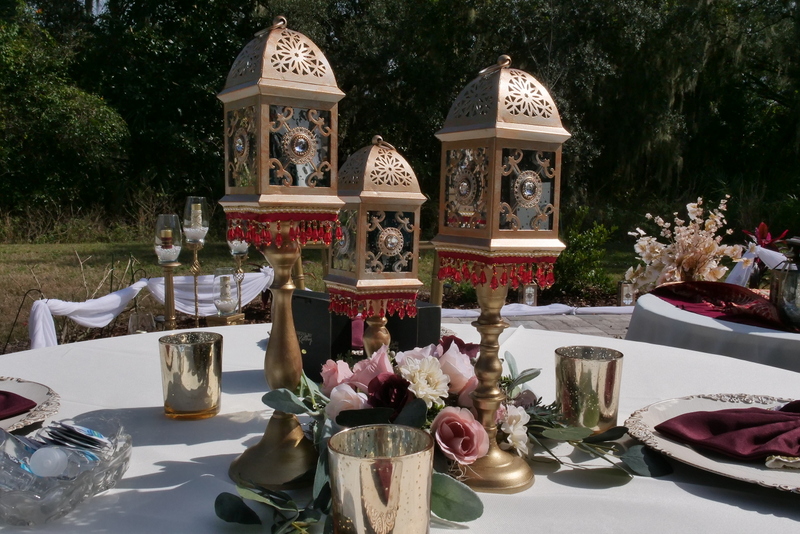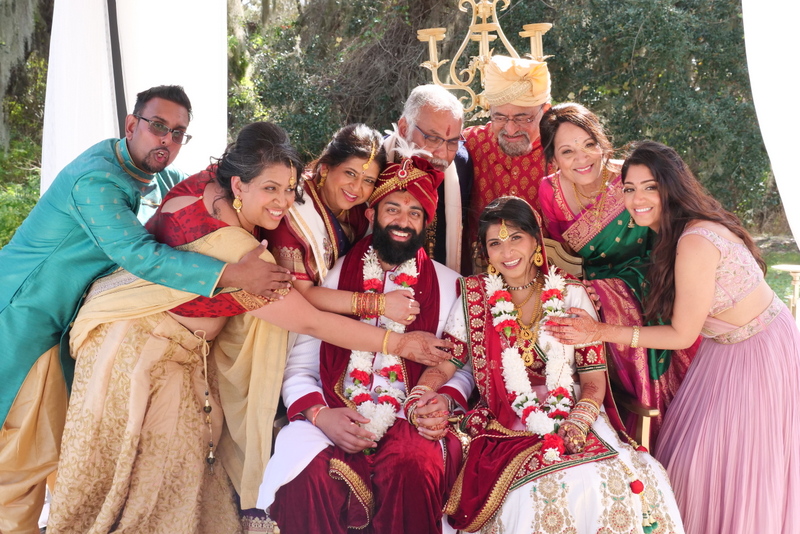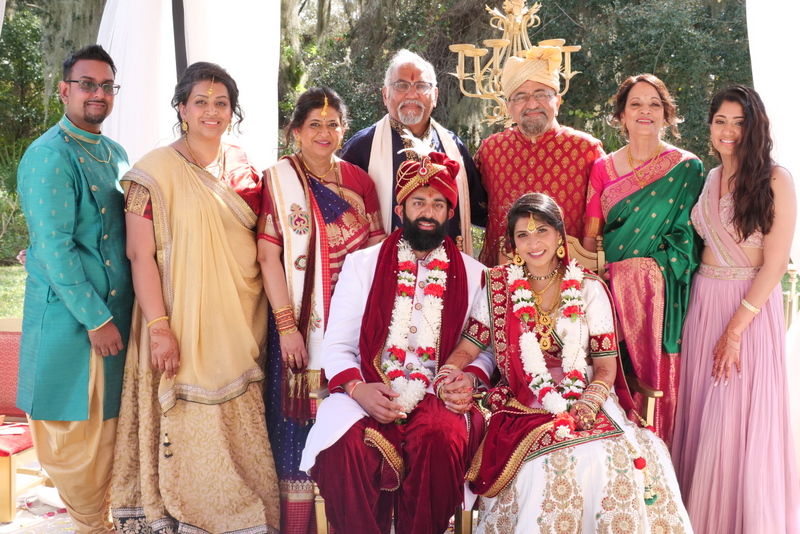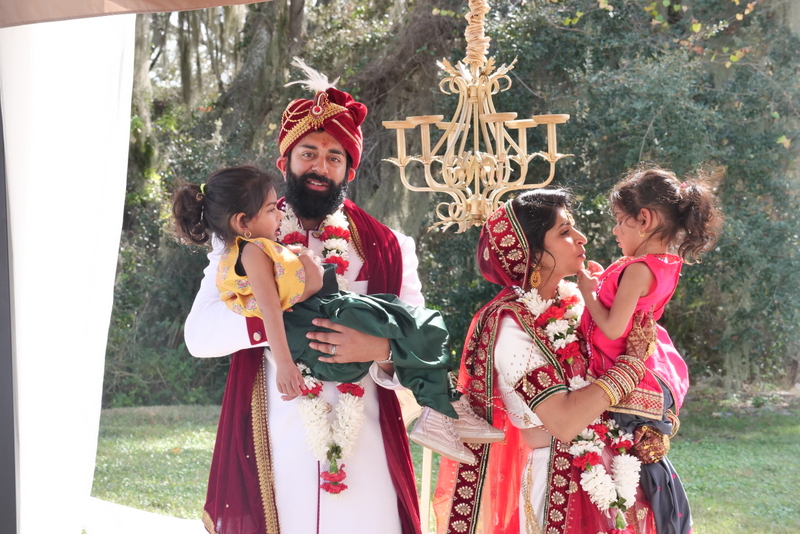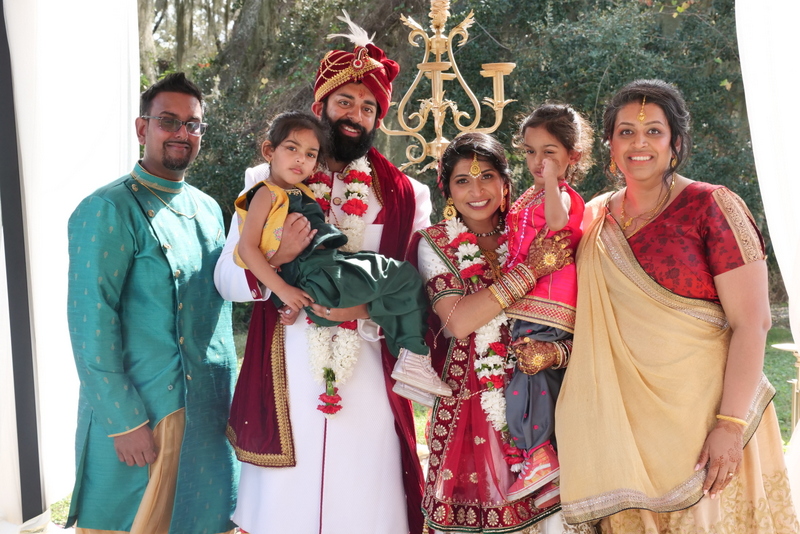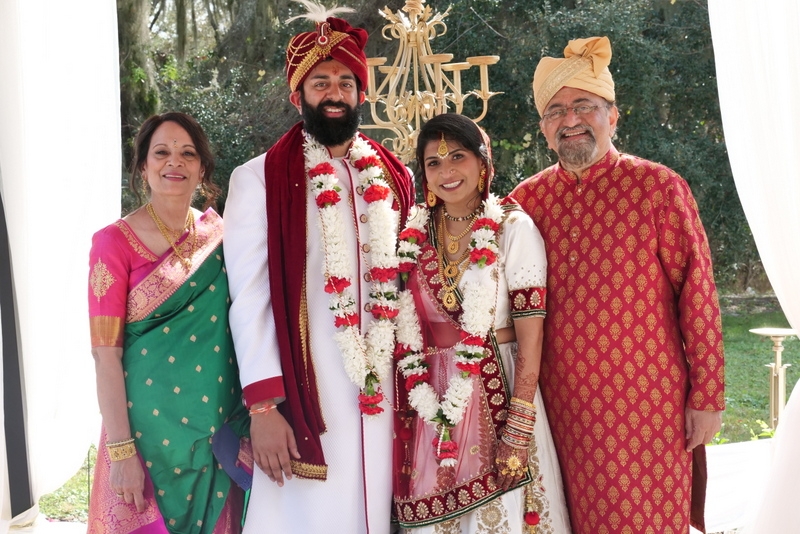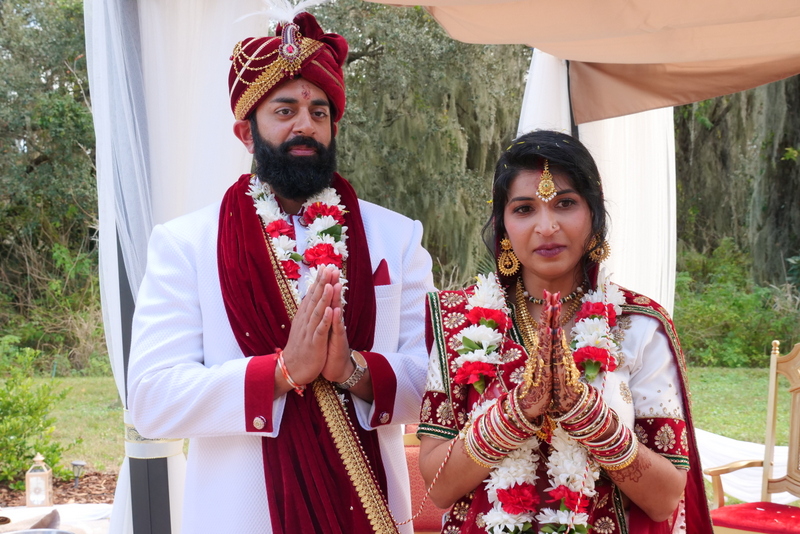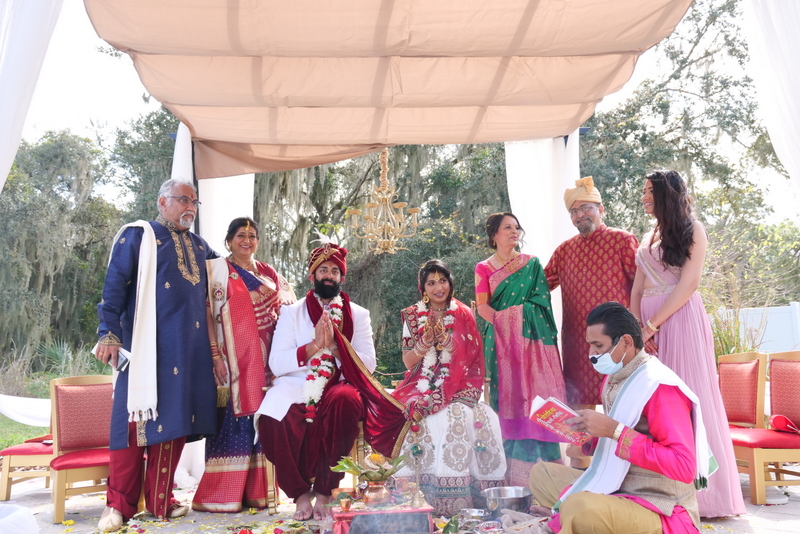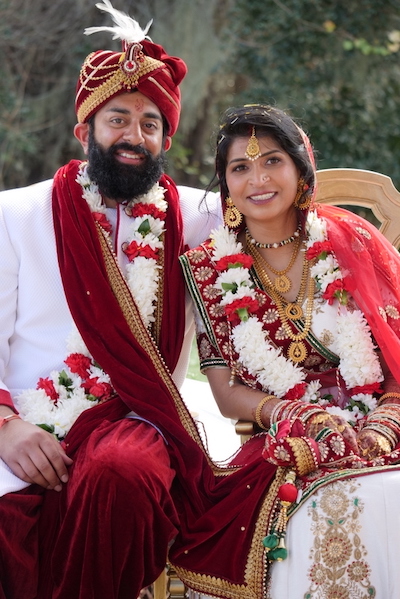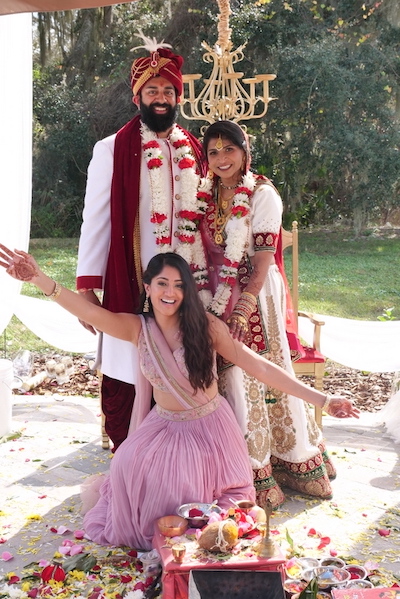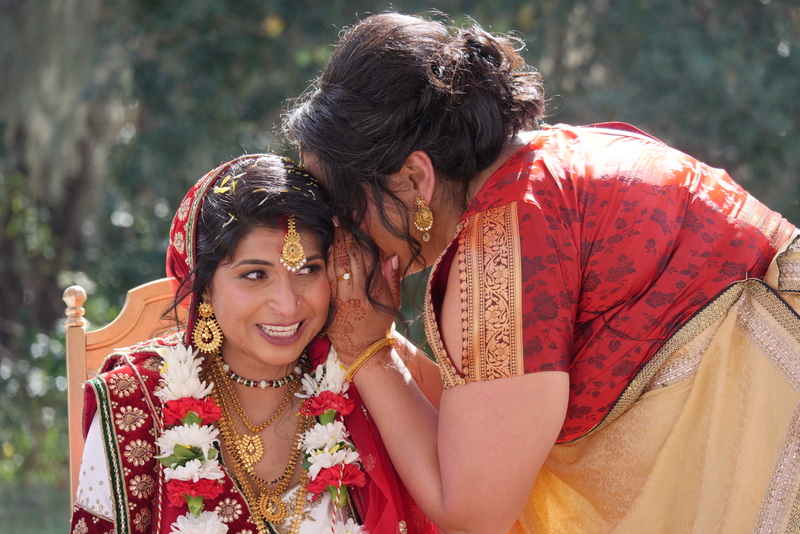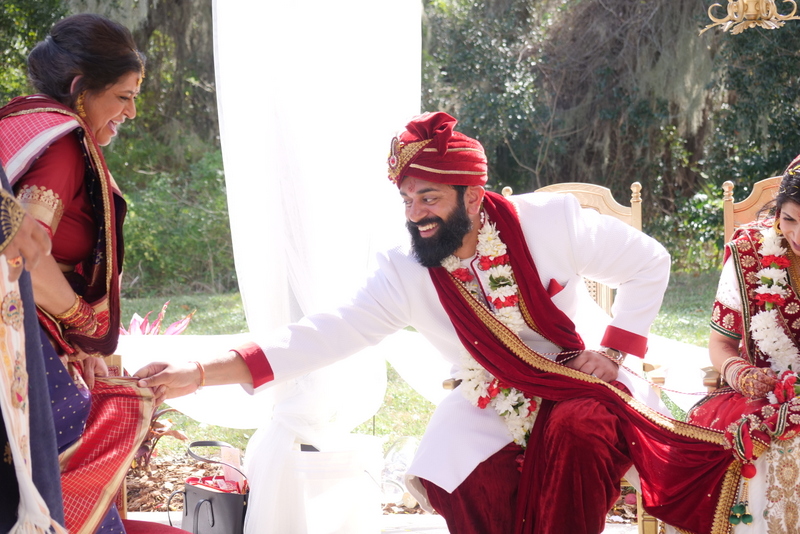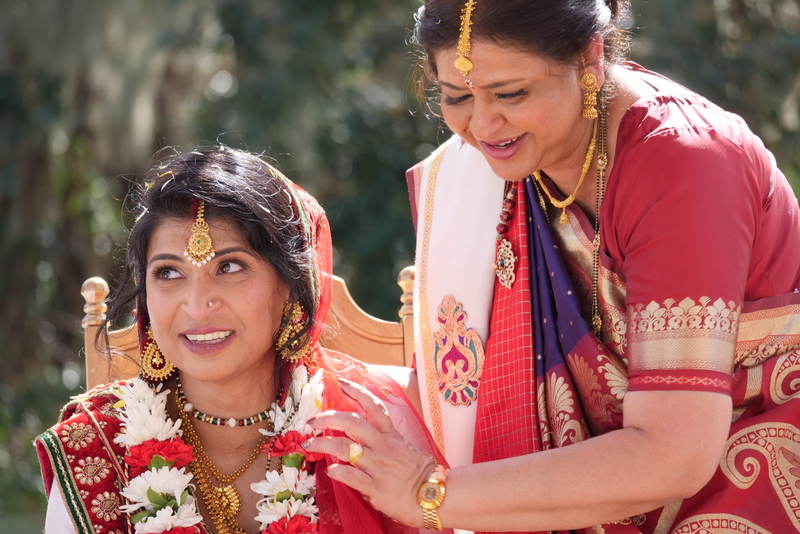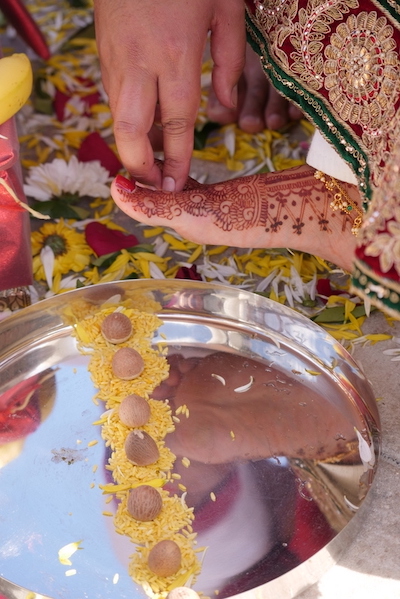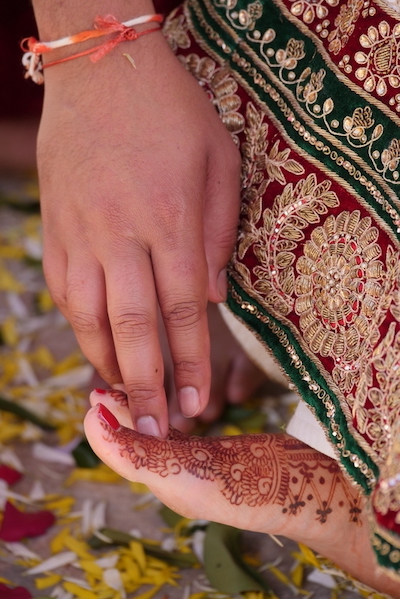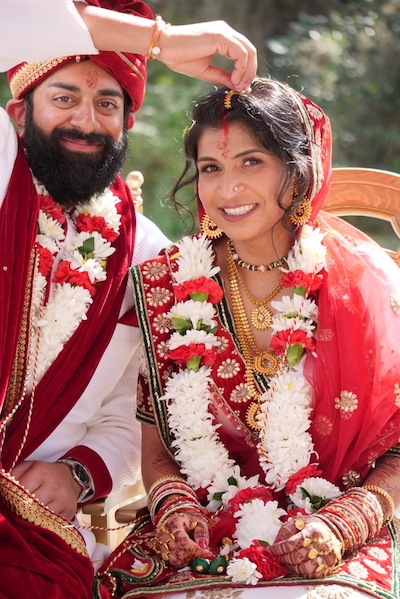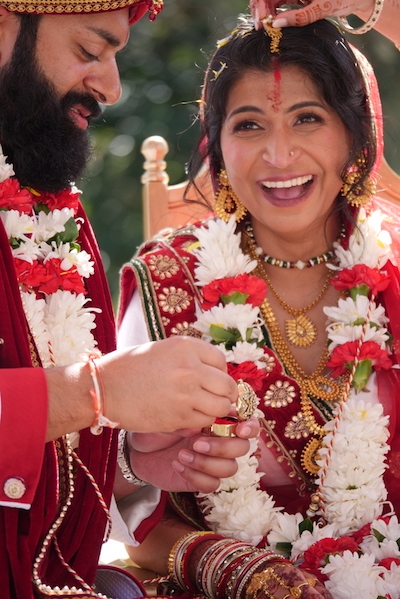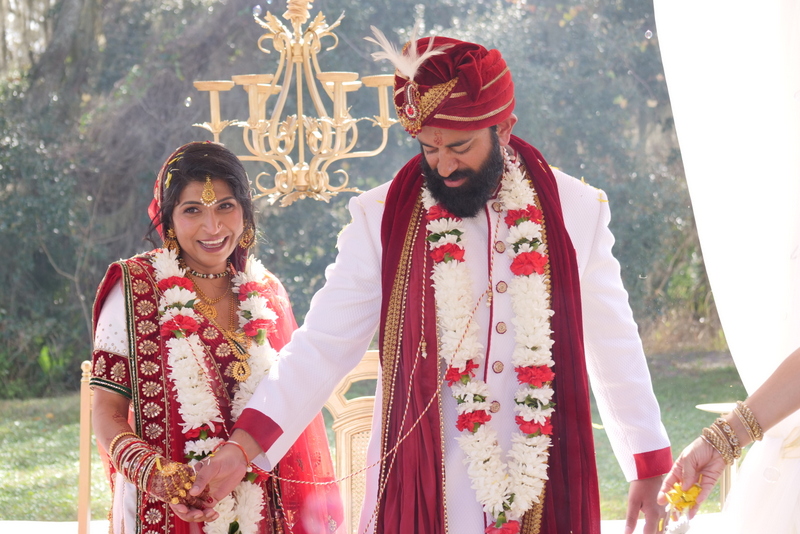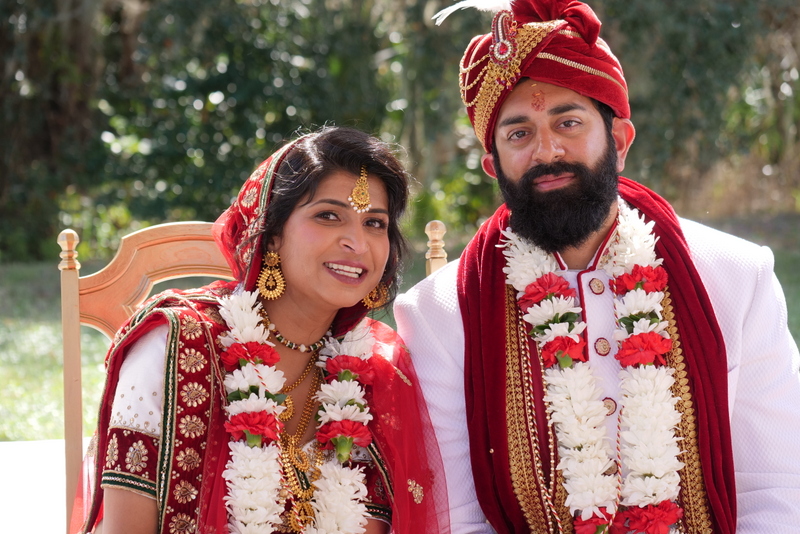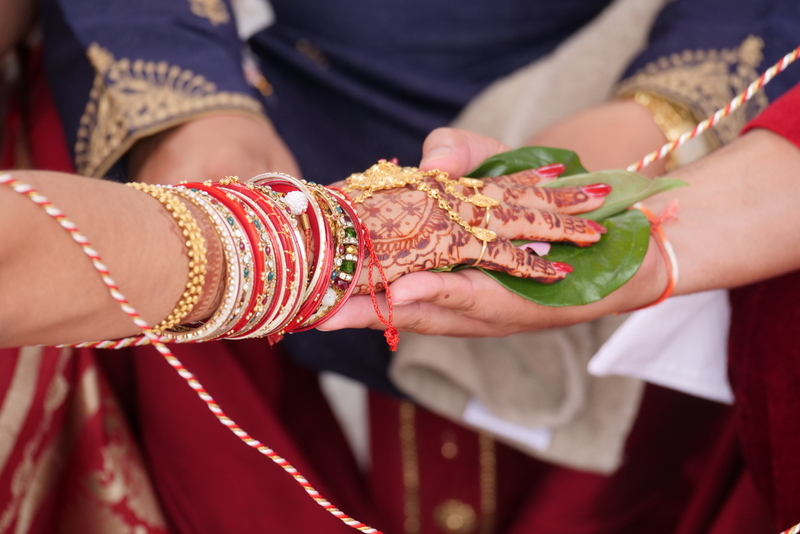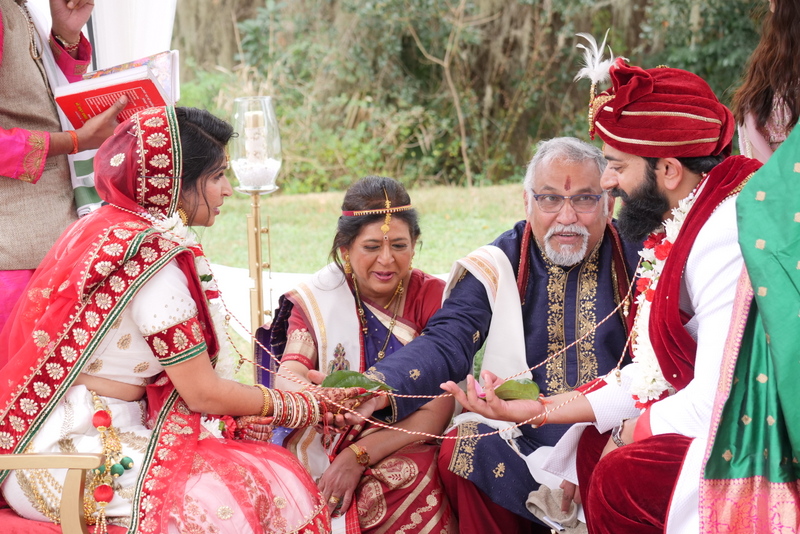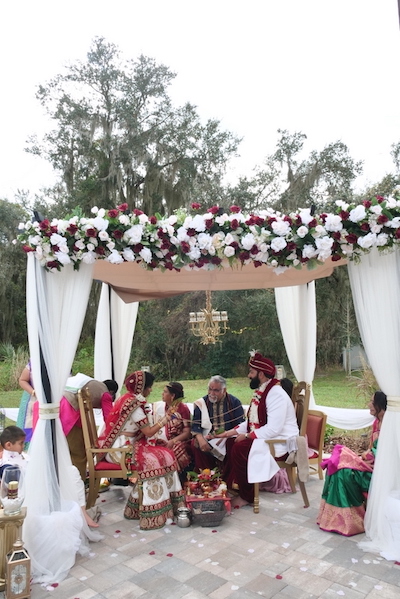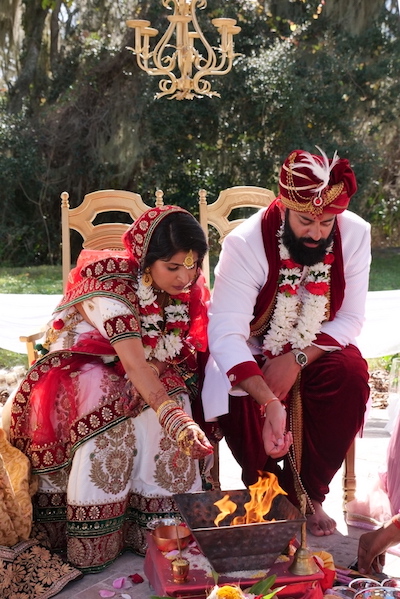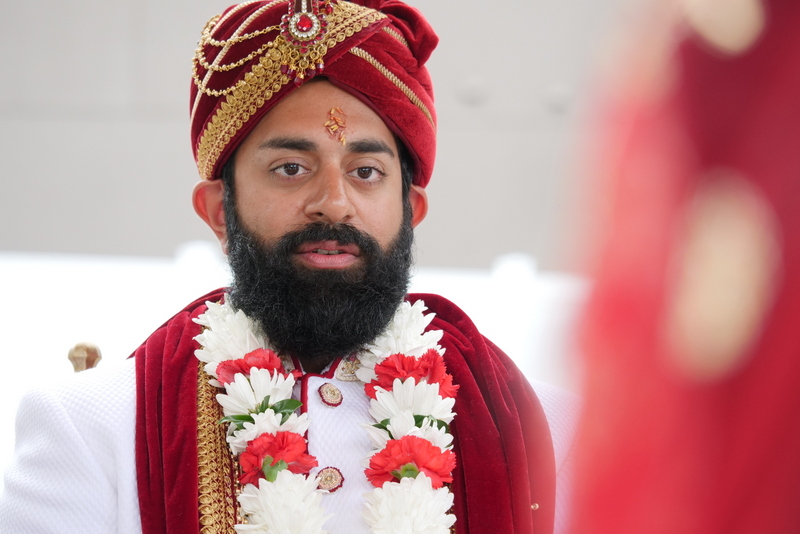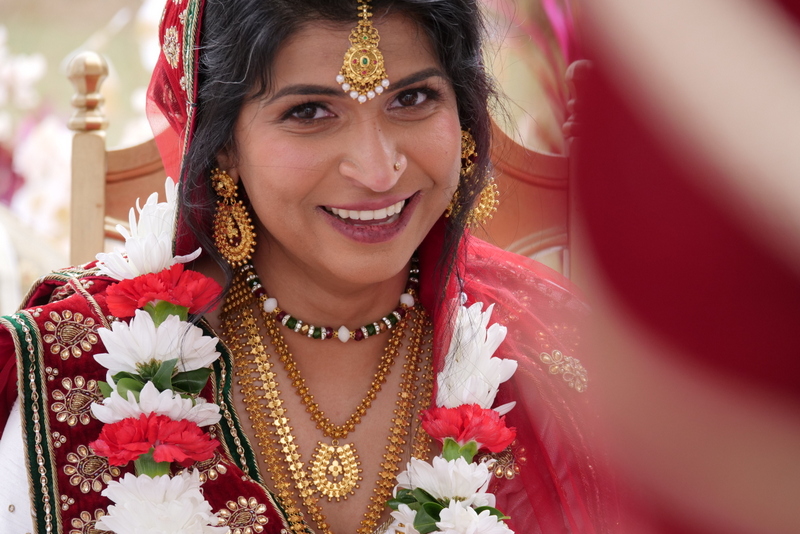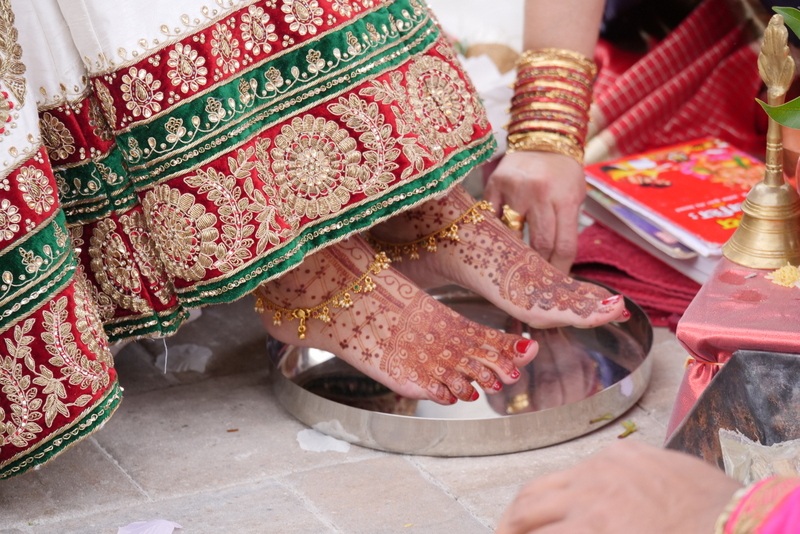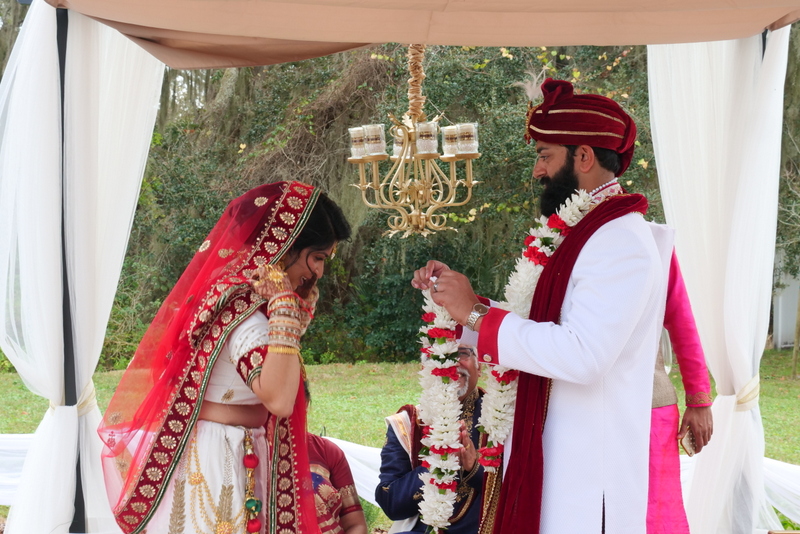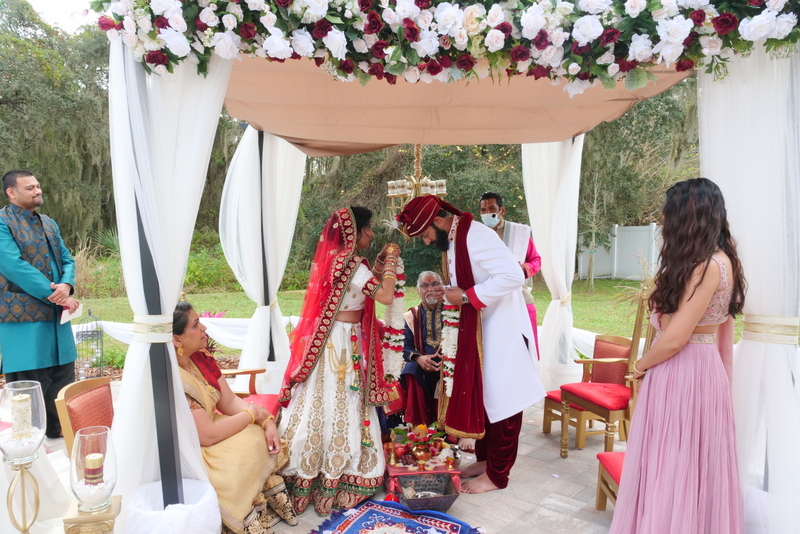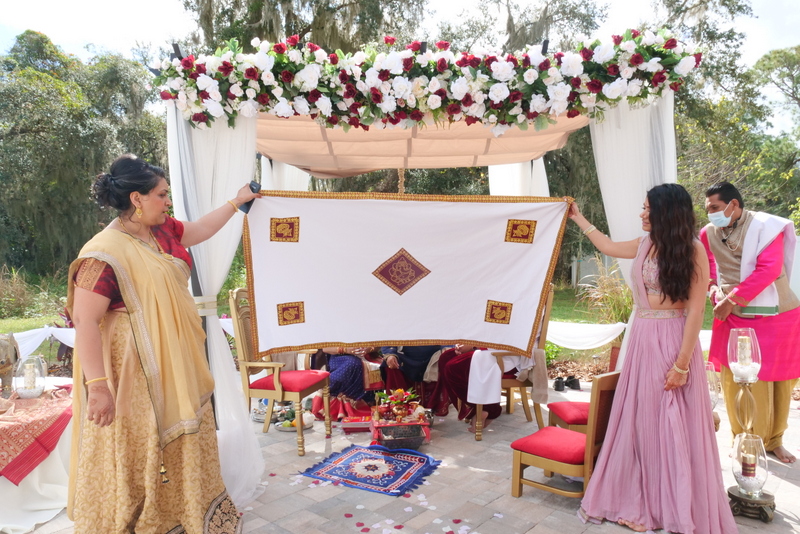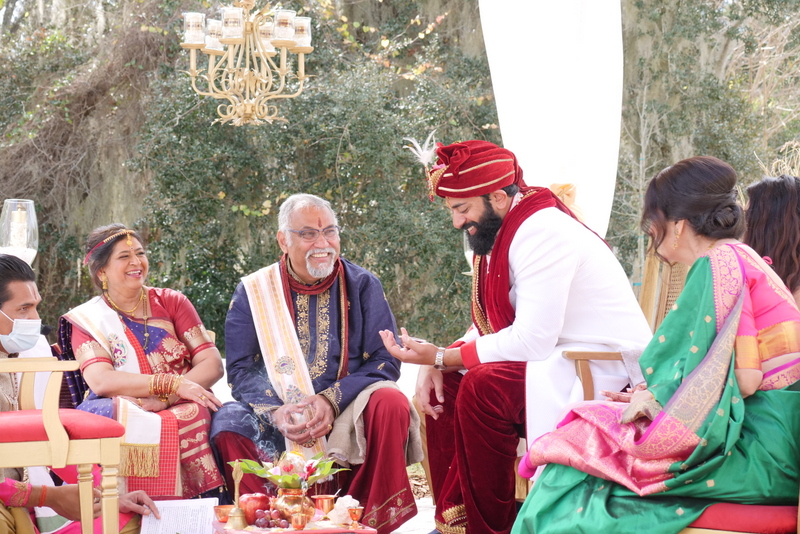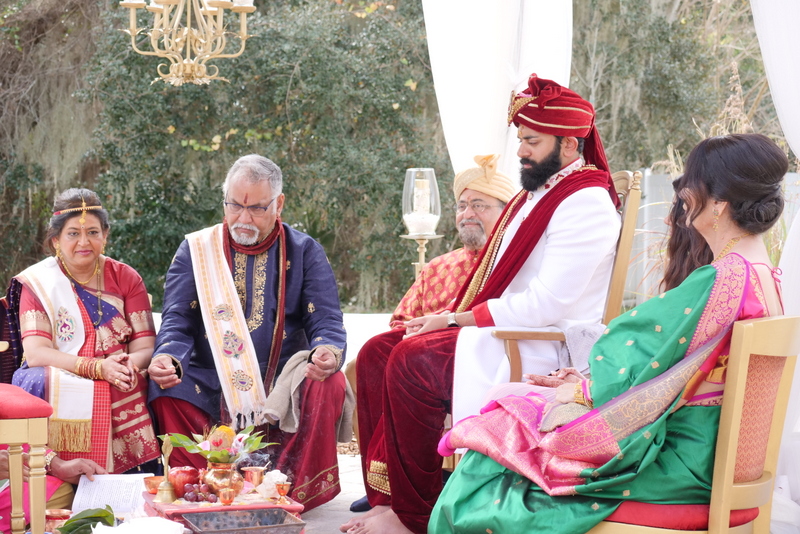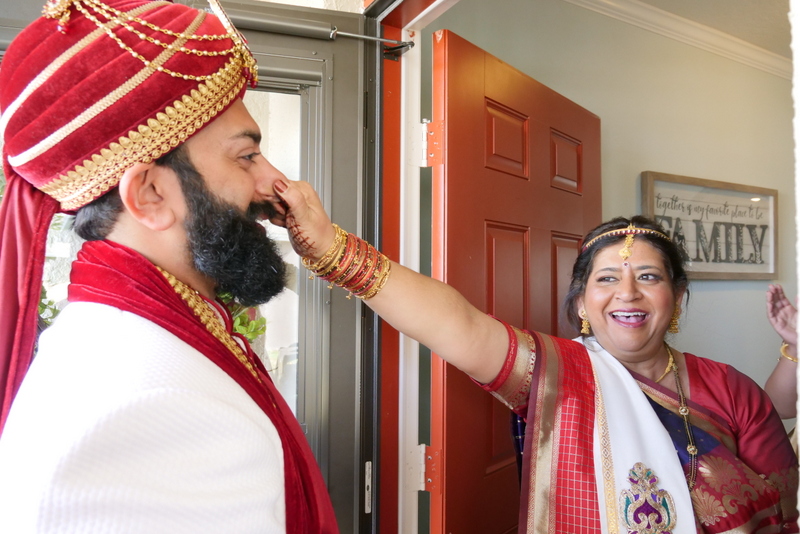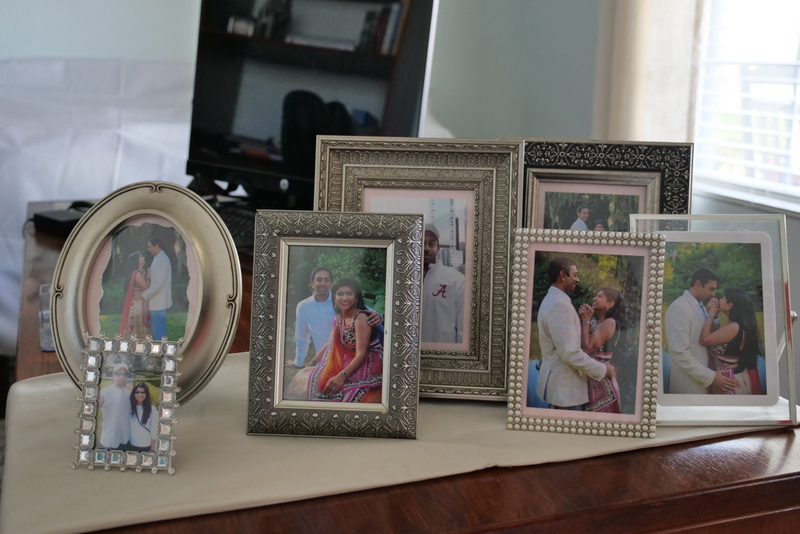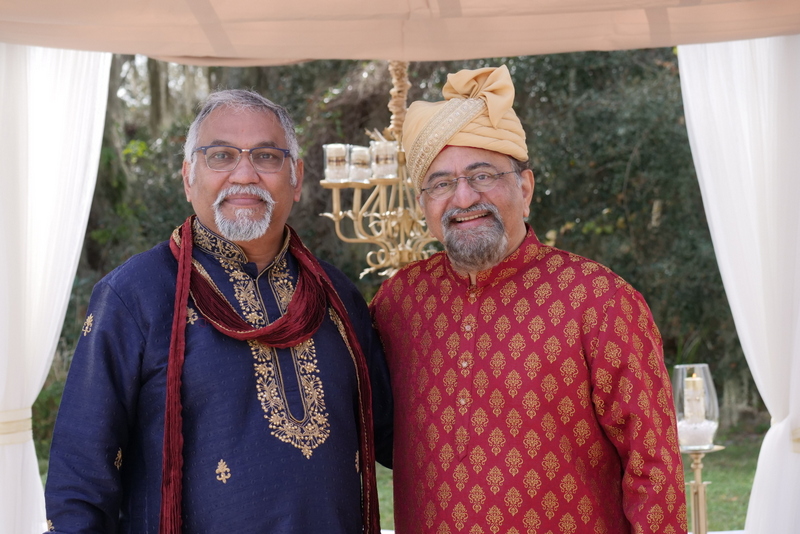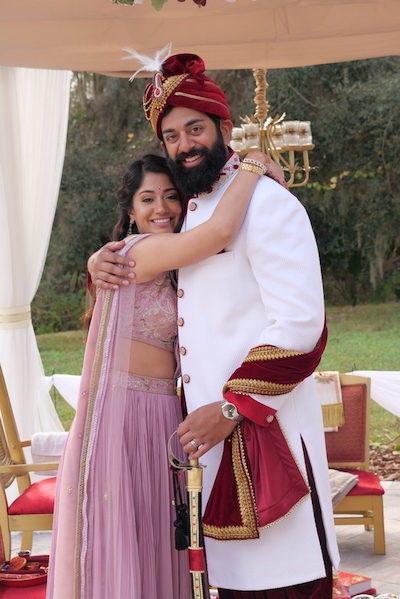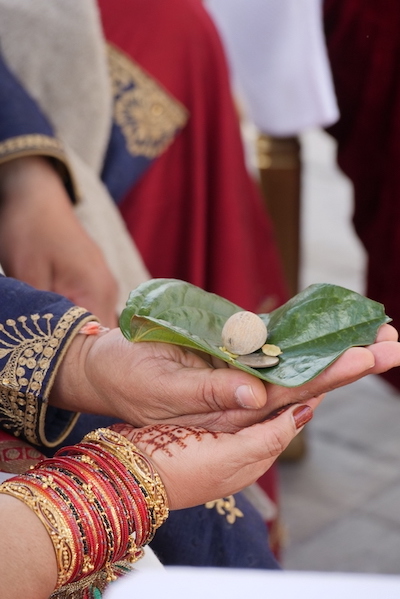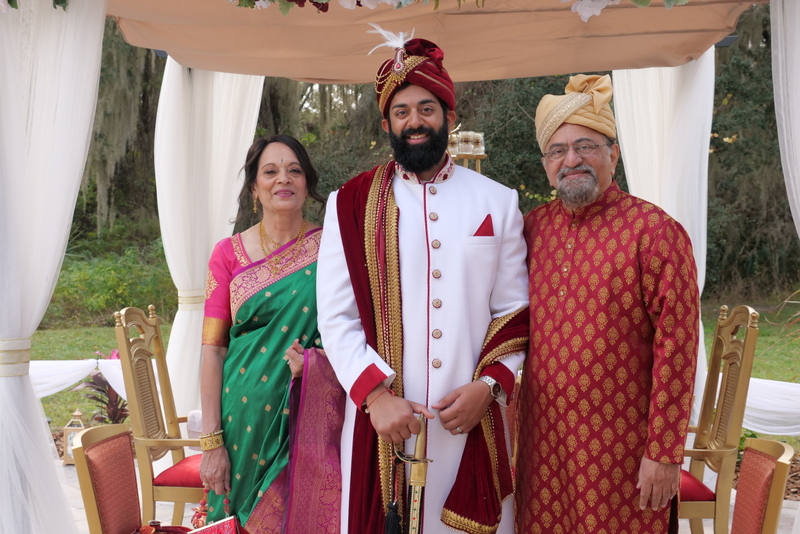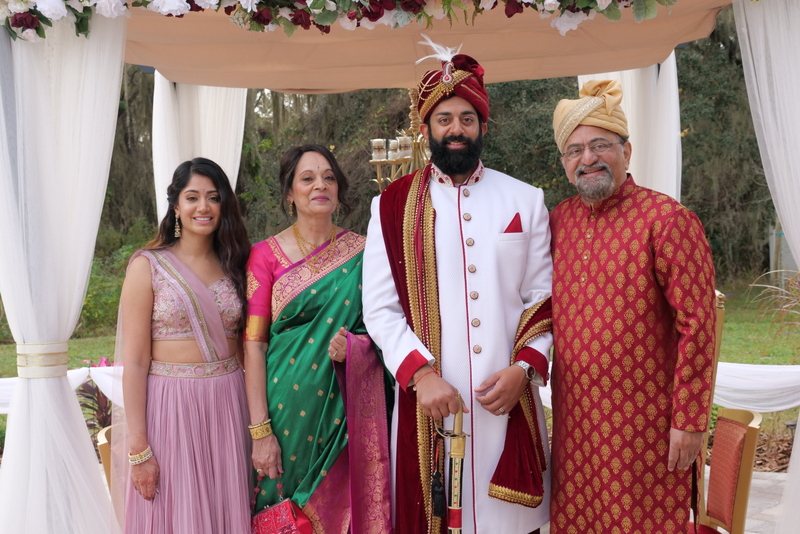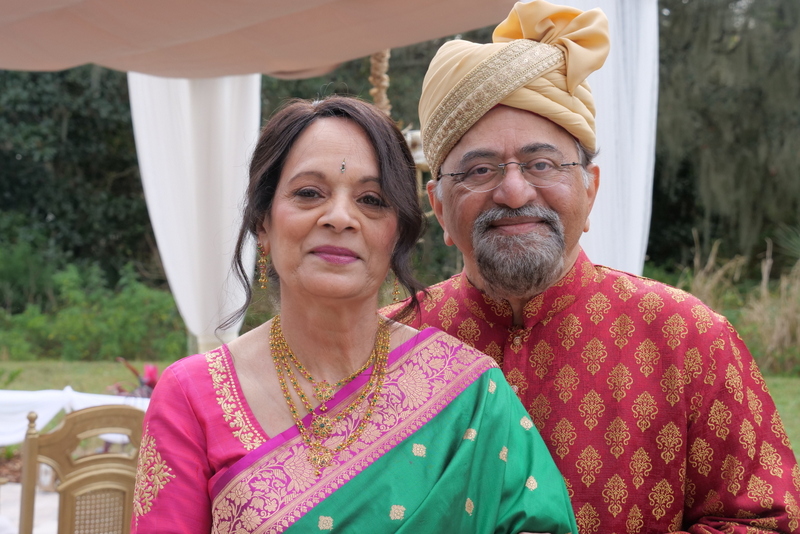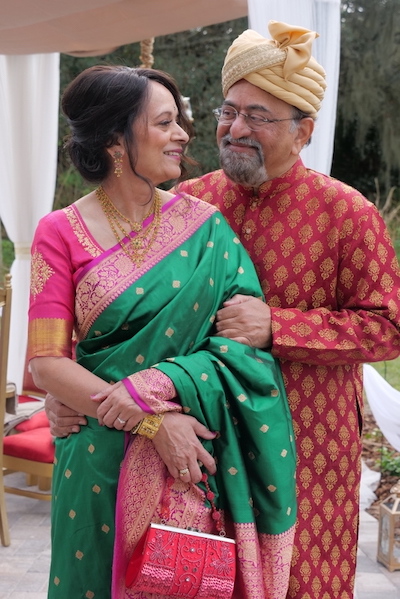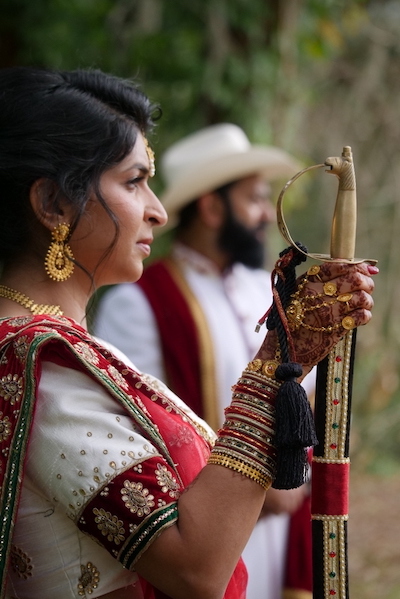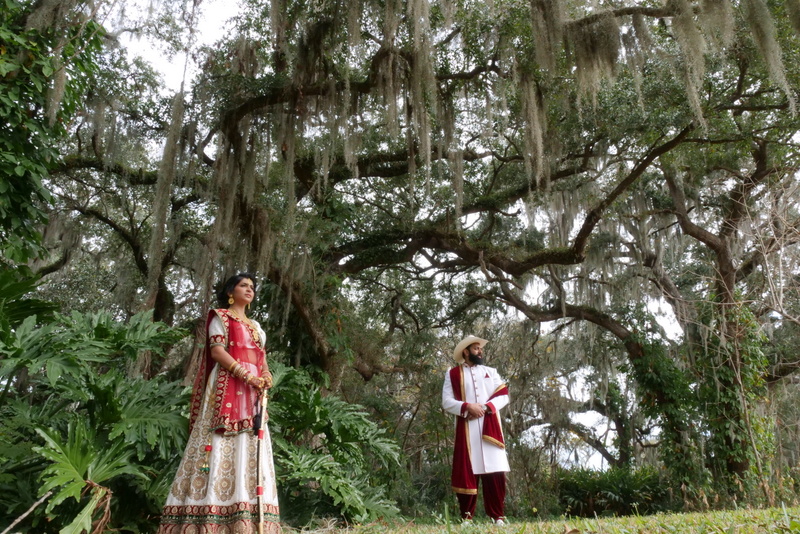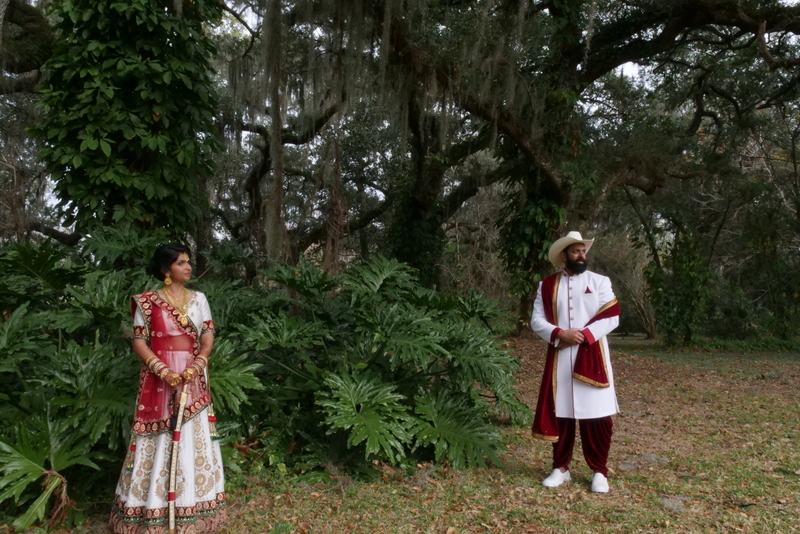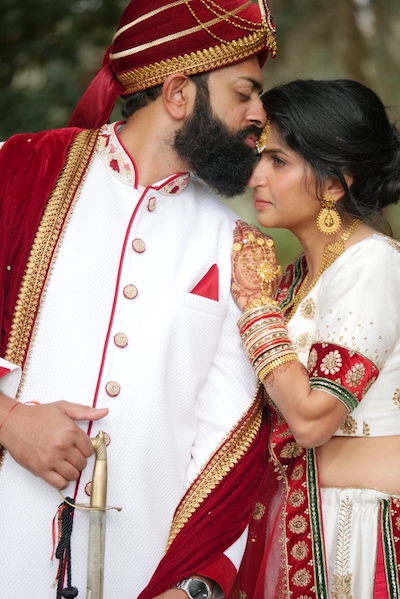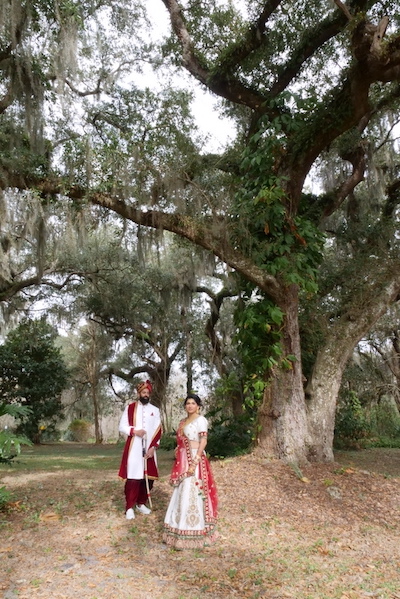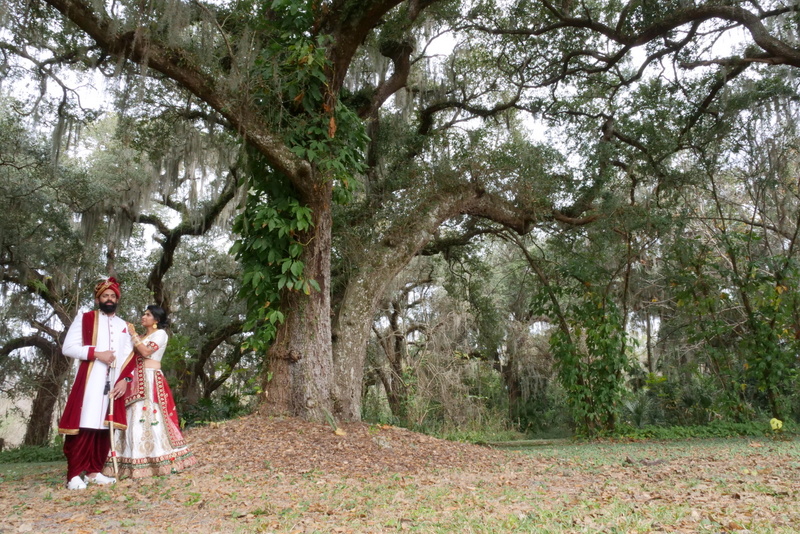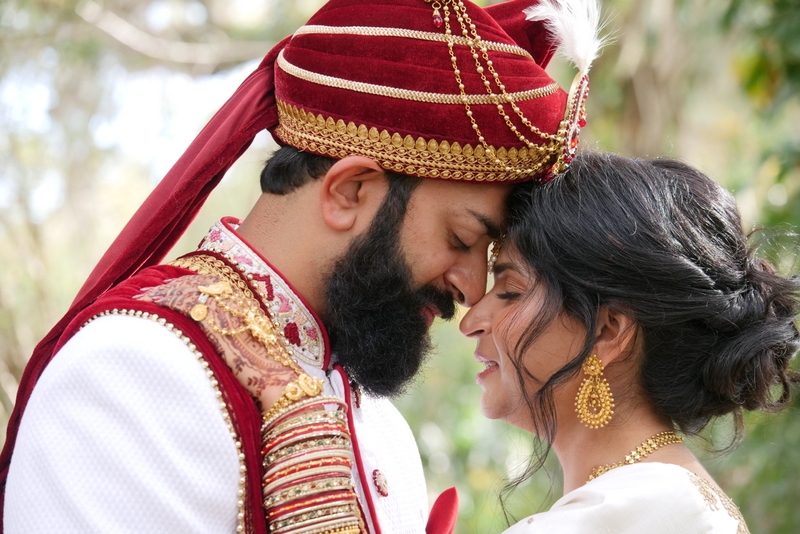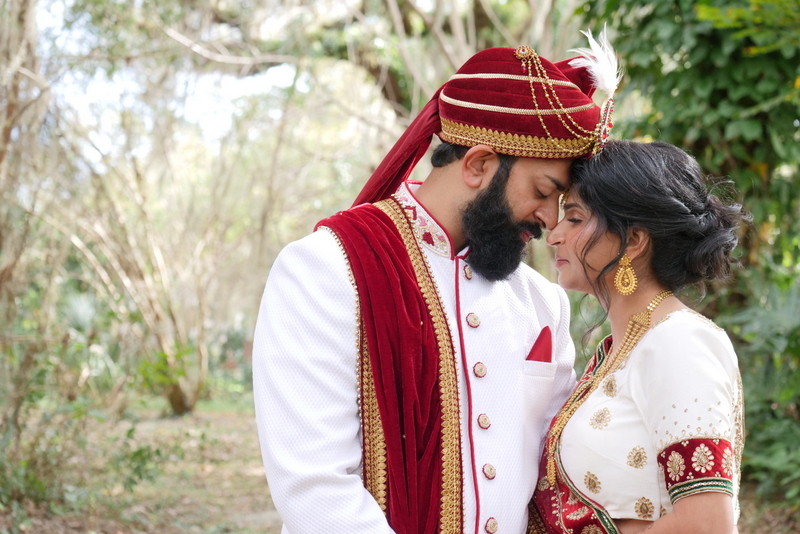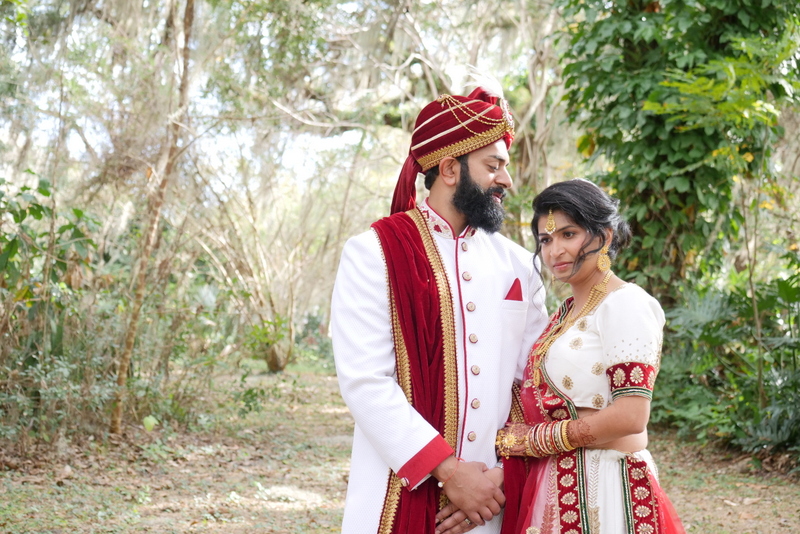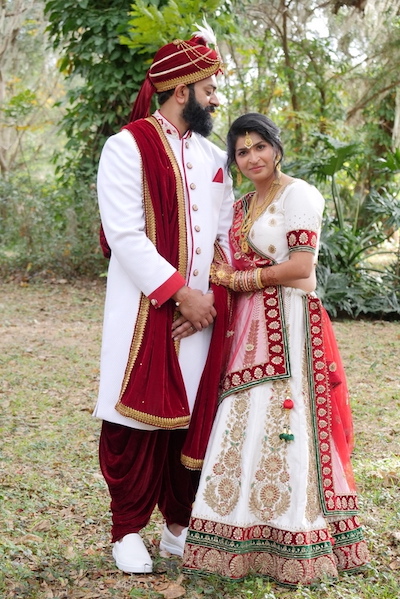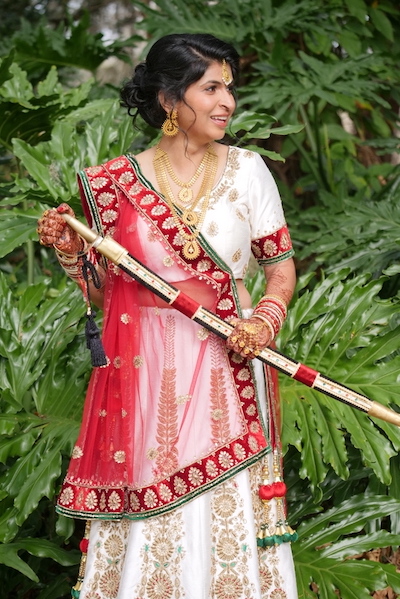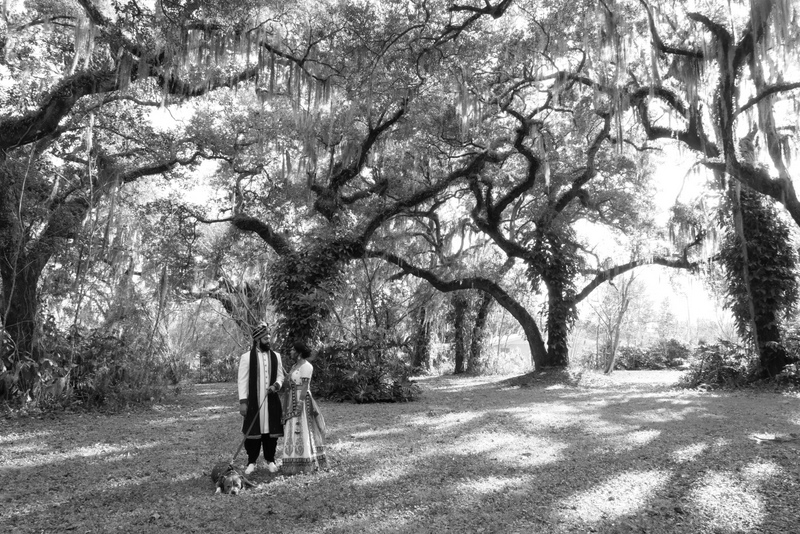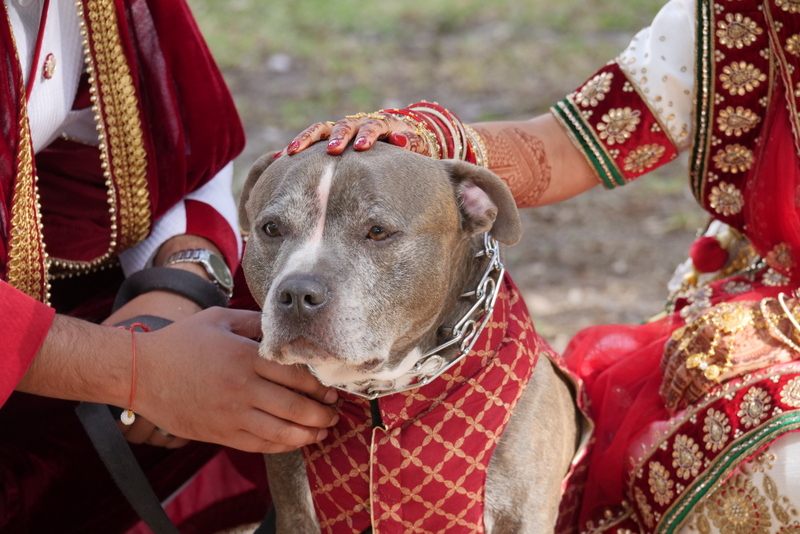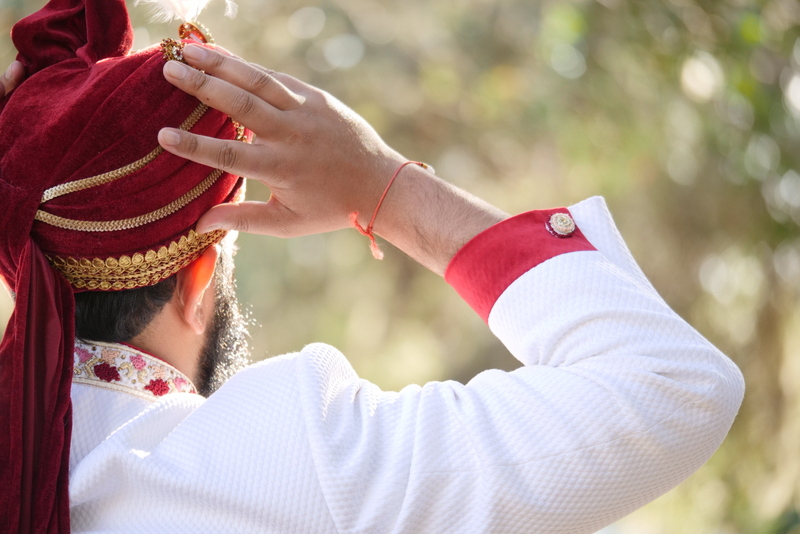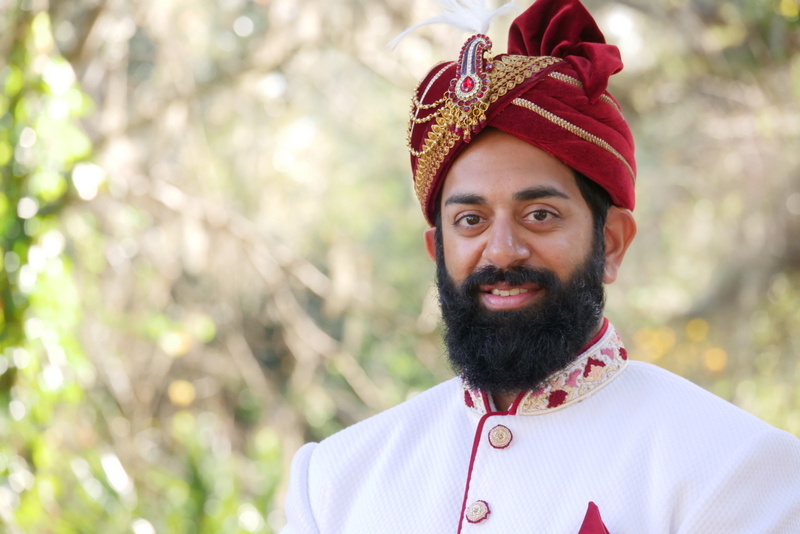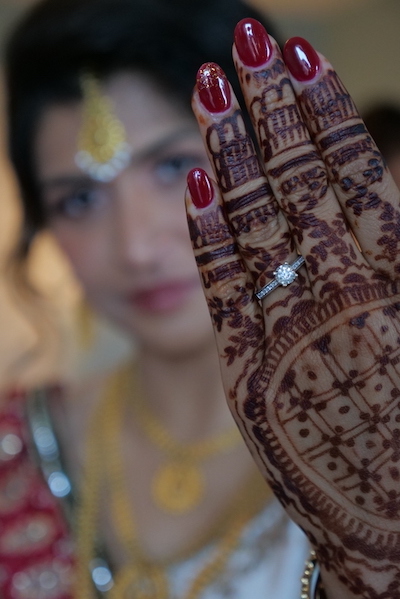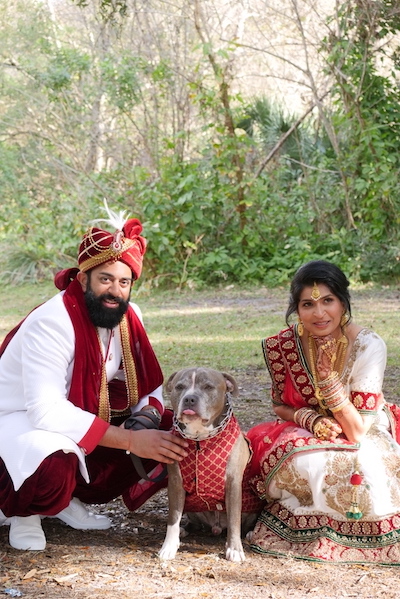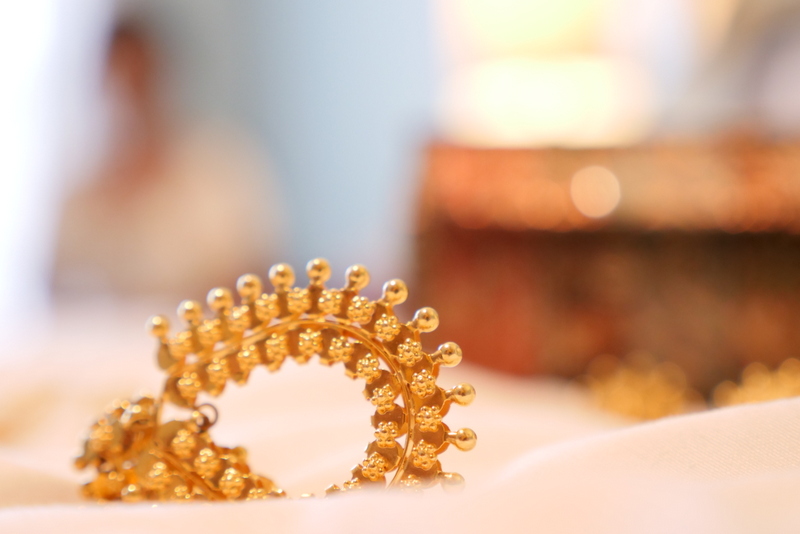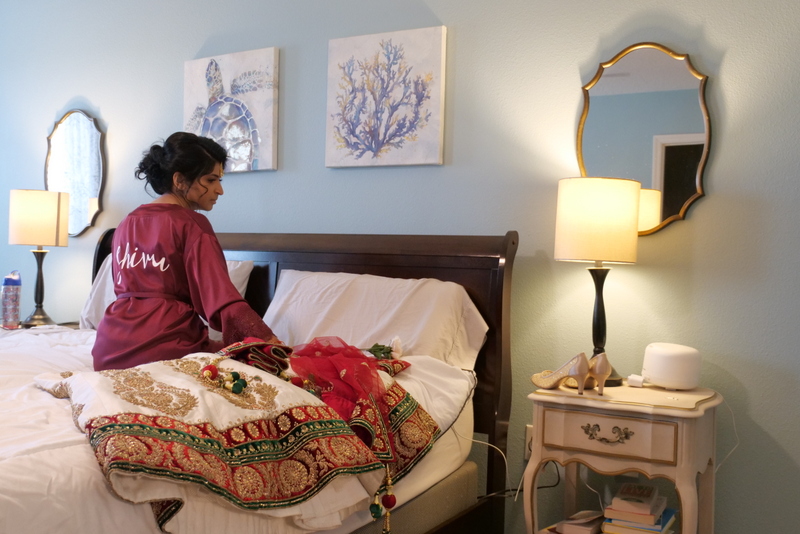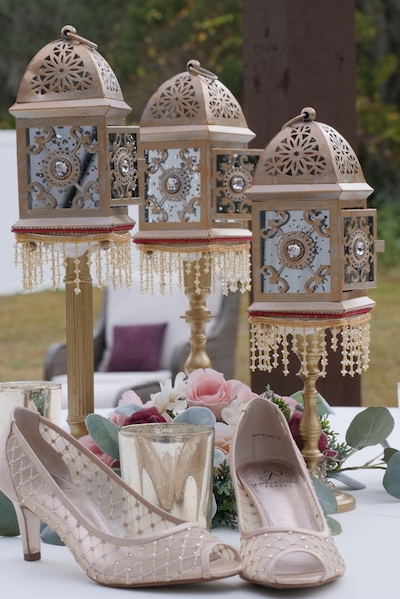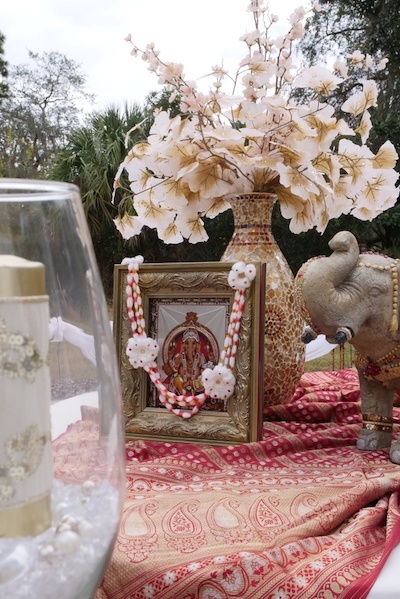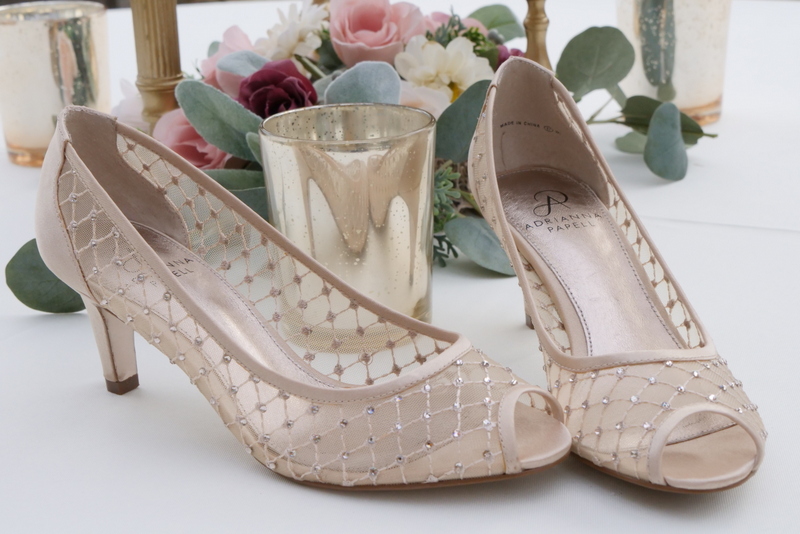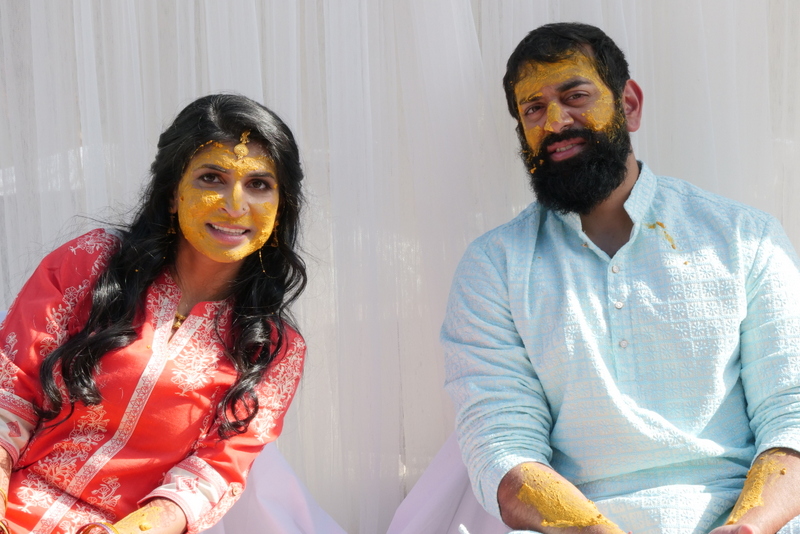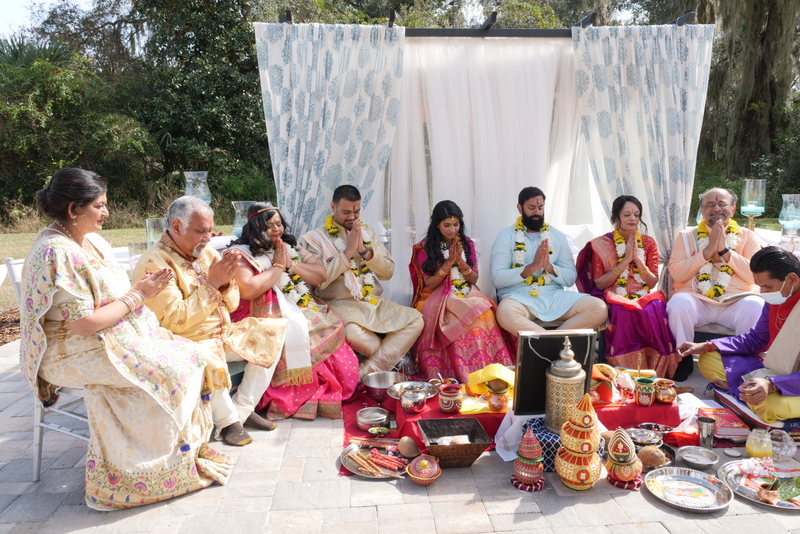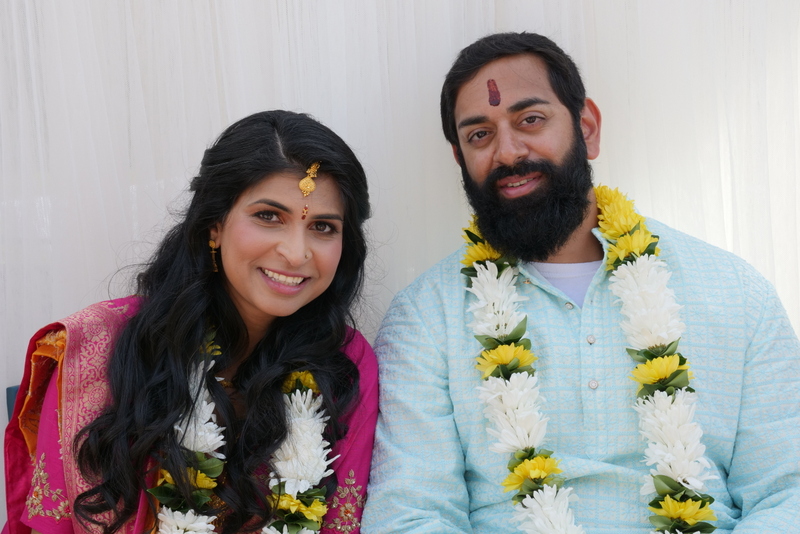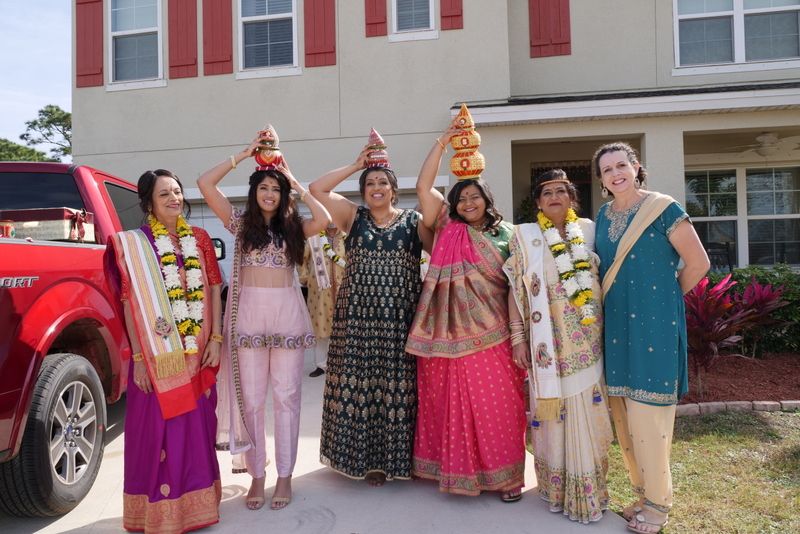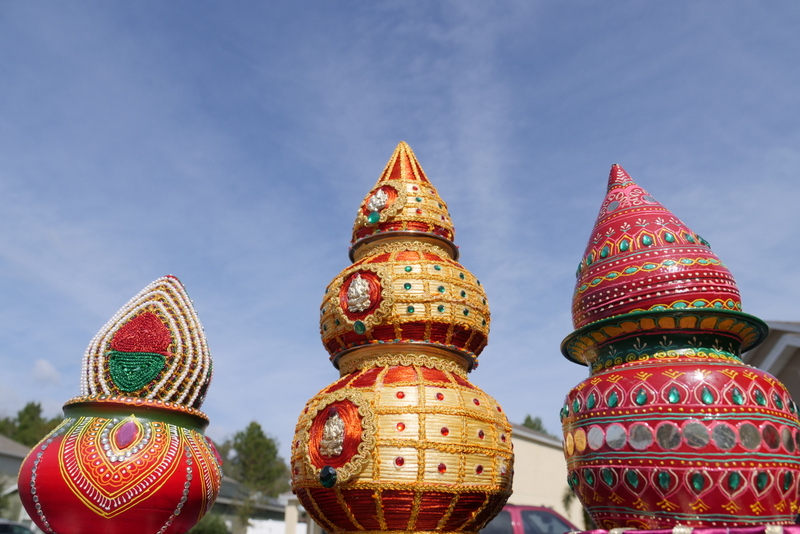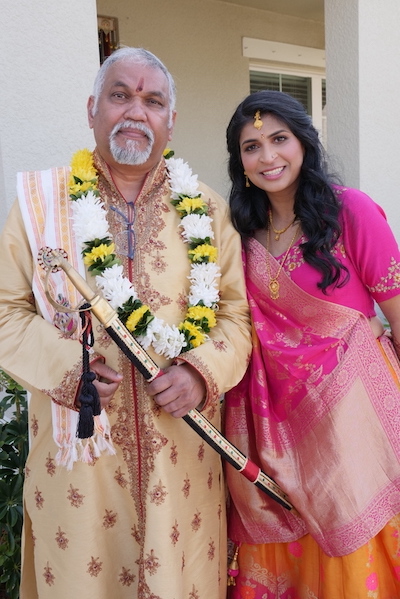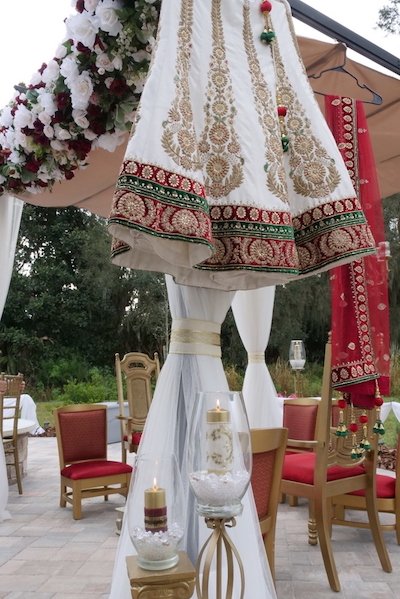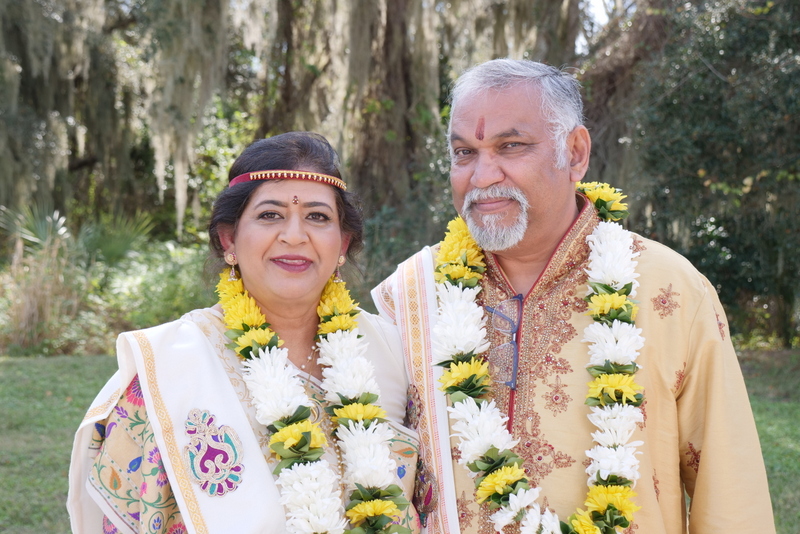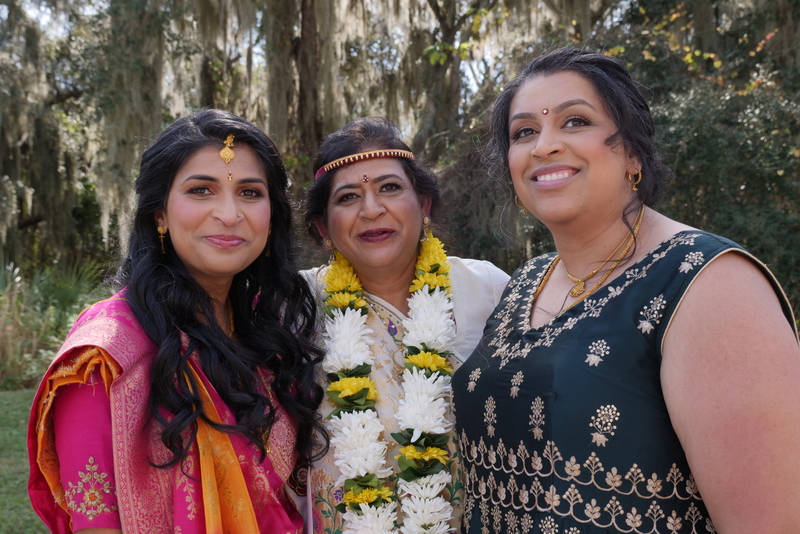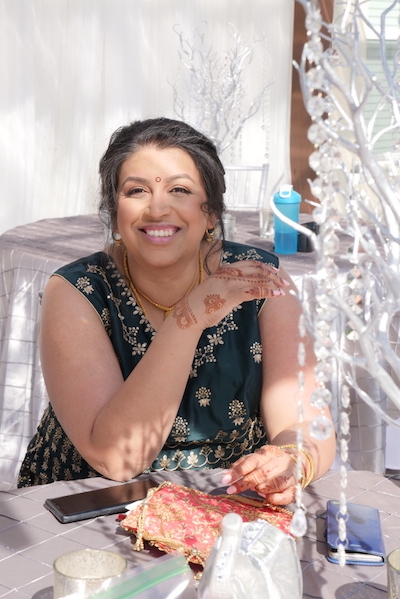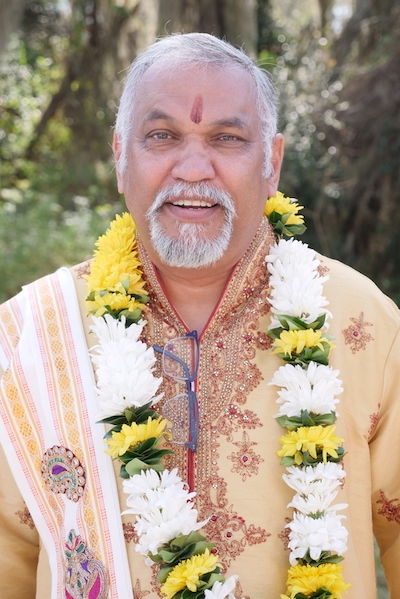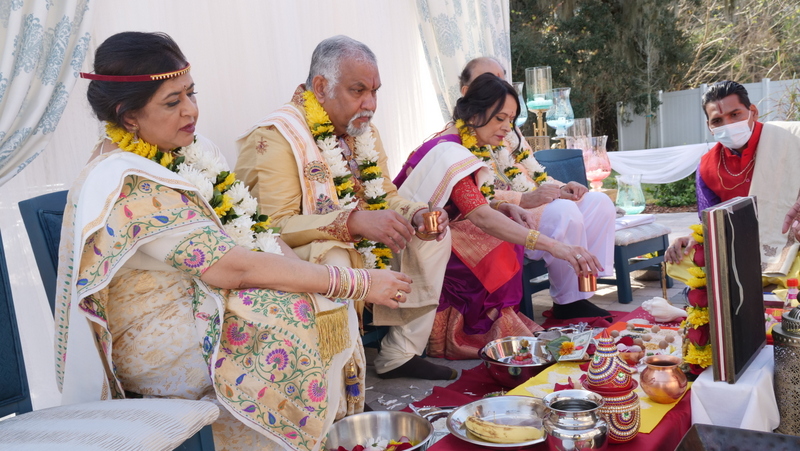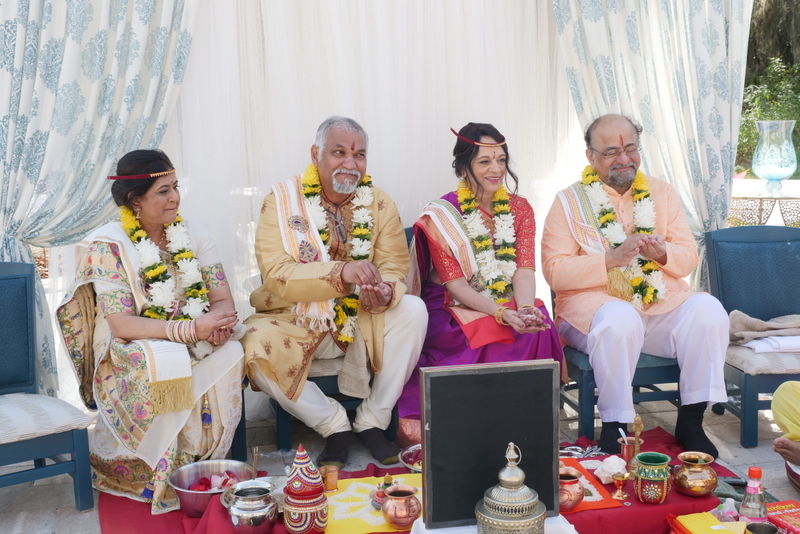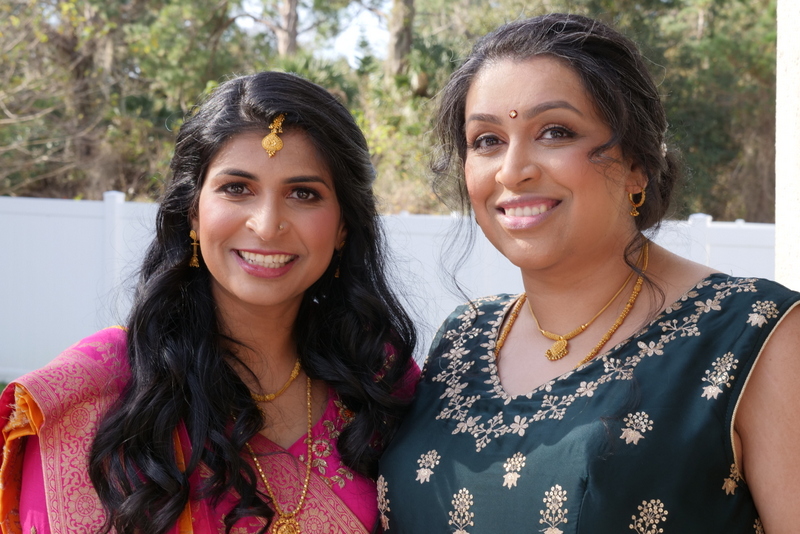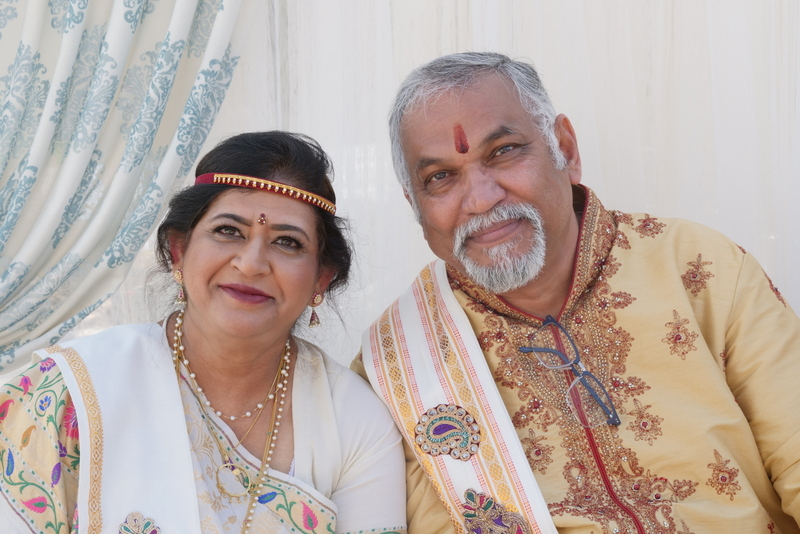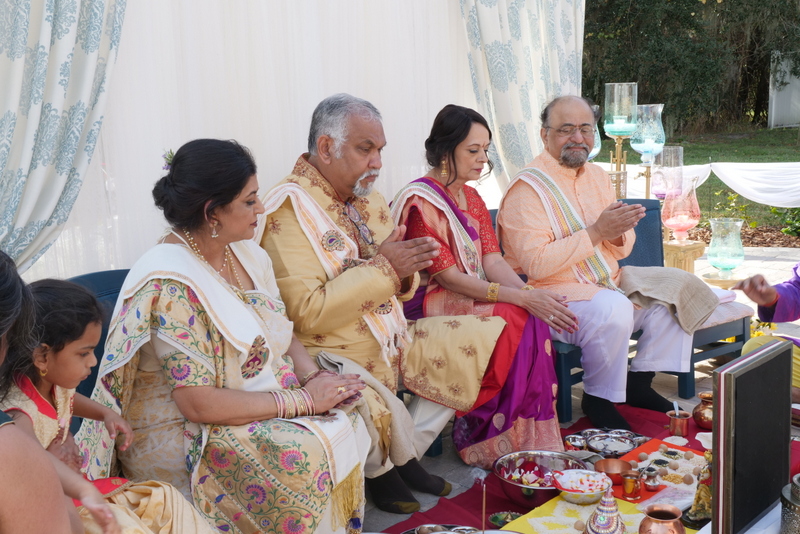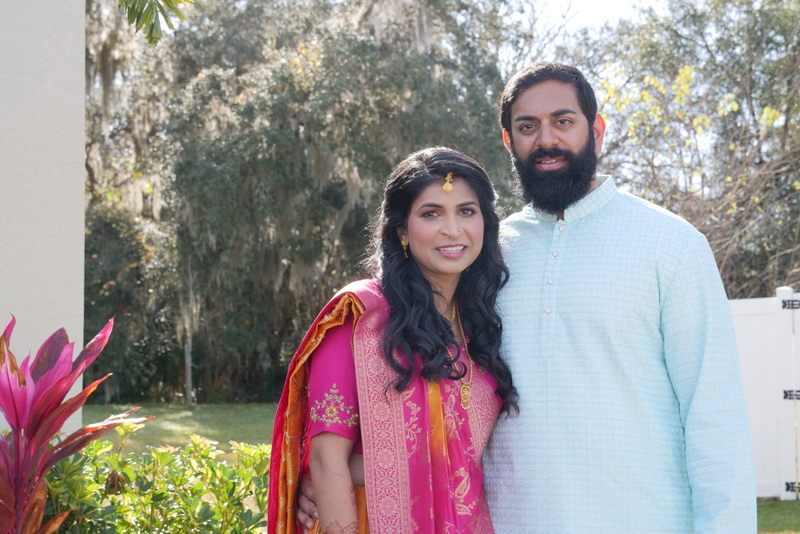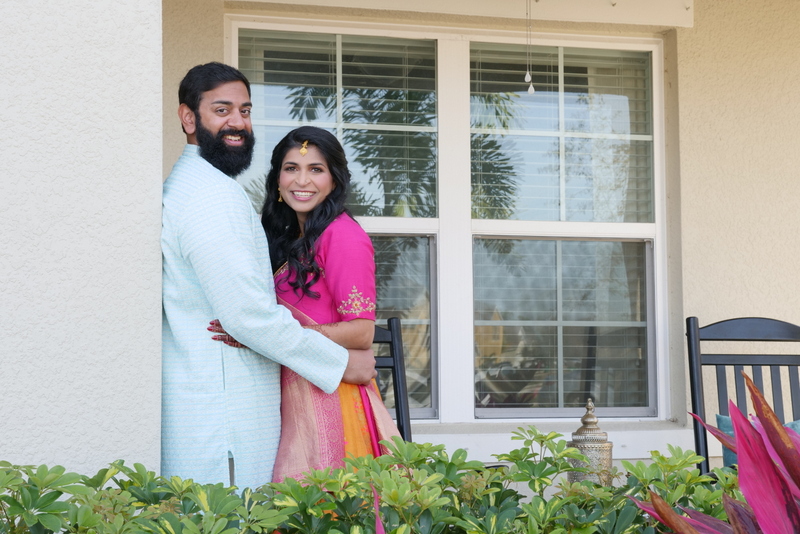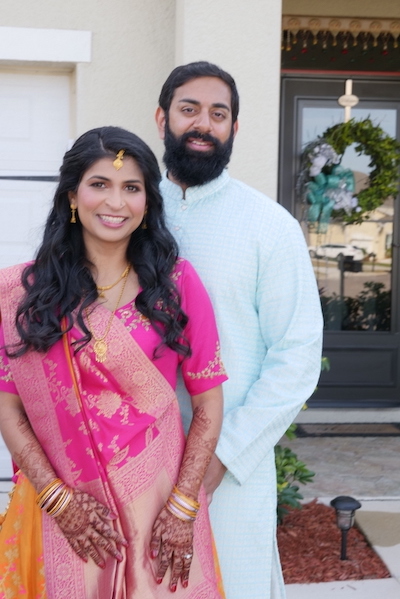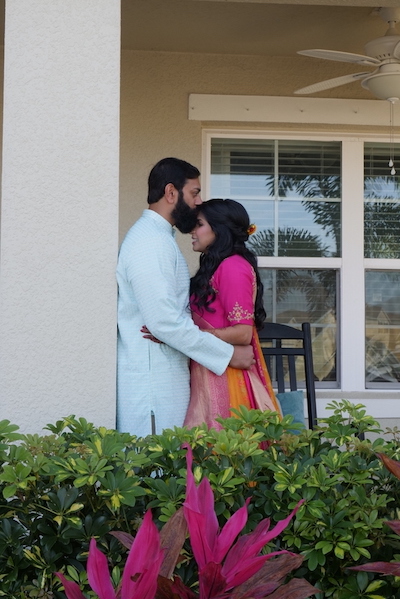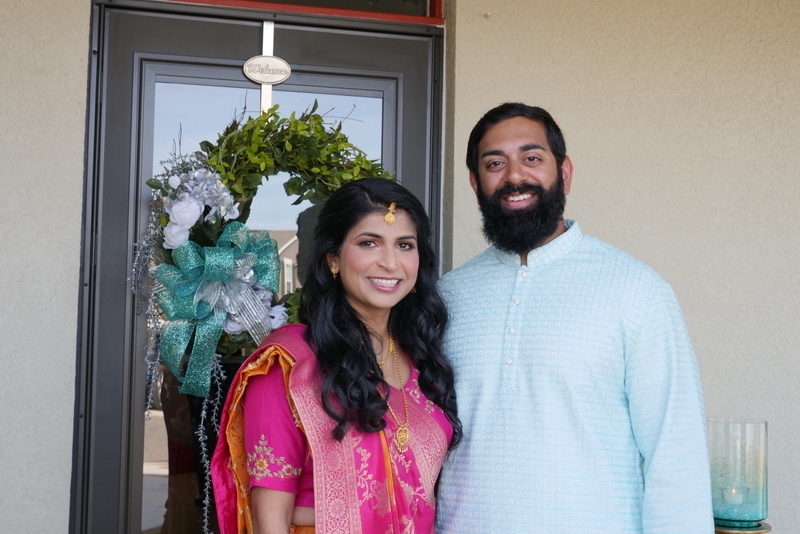 Shivani and Kunal's Wedding
Dil Mil App
Covid Pandemic
Wedding Ceremony
Indian Traditions
Indian wedding planning
Custom Indian clothing
Fat Indian wedding
First look photos
Favorite 90s Bollywood
Indian bride's sister