WE CORDIALLY INVITE YOU TO INDIAN WEDDING 101 SEMINAR
Do you want to learn more about Indian wedding traditions, customs, and rituals?
Are you trying to find a way to tap into the fast-growing Indian wedding market?
Desh-Videsh Media Group and The Arpan Group are hosting seminars for wedding professionals on what they need to know to successfully position their business to capture the fast-growing Indian wedding market.
Did you know that the average Indian wedding in the United States costs $91,000 and some weddings can cost nearly $1 million?
For Indians, weddings have become the single most visible expression of a person's social standing and wealth, an expression that is both acceptable and expected. Now, top global luxury brands and entrepreneurs are learning that the way into the pocketbooks of India's new consumers is through their nuptials.
Few facts about Indian weddings:
Lasts an average of 3 days
Includes a minimum of 4 events
Is attended by an average of 325 guests
Costs an average of $91,000
Most popular month to marry is May and thanksgiving weekend
Least popular month to marry is December
Tap into this fast growing Multi-Billion Dollar, Recession Proof Market
Learn more about Indian wedding culture, customs, and rituals to understand what makes Indian weddings so unique. This seminar is the one and only educational guide that will walk you through Indian wedding festivities and ways to market to Indian Brides and their families.
All participants receive a Certificate and informative booklet on Indian weddings.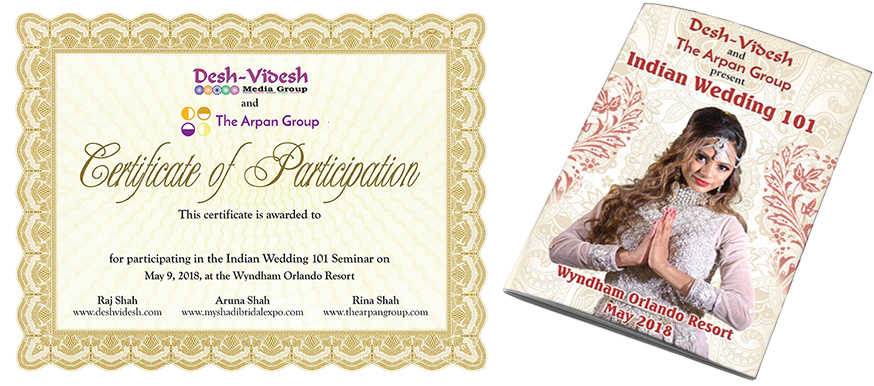 Registration Fee: $50 per person (Includes Indian Lunch)