Home Decorators of America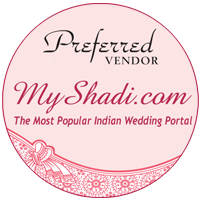 Home Decorators of America
5675 Jimmy Carter Blvd.,
Ste 102 & 103,
Norcross,
GA 30071
1 800-567-5686
www.thesonalfurniture.com
Services
Customer satisfaction is our Mission. No matter the size of your home or no distance within the 48 states of the USA is a limitation for us to come and decorate your home. We are only one call away! Give us the keys of your home and we will make you fall in love with your home all over again. We will decorate your house all the way, all you have to do is have patience. Mr. Garg and Ms. Lynn travel all over the country to decorate the homes of people who want to live in a regal way.
For custom drapery designs, the exceptional designer and partner Ms. Lynn Gunter will go to your home and give you a free quote and layout on draperies with the best fabric and designs to suit the style of you home, including the lavish furniture, matching rugs, and accessories and chandeliers, if you so desire. Ms. Gunter loves to decorate the home with gusto and puts her heart into her work to bring the best beauty out of your home. We are proud to say that we have served our customers to the best of our ability and to the satisfaction of our patrons.
While thanking the Lord for all His Grace for a bright and blessed family and a business of specialty Home Décor business, Mr. Garg loves spirituality and philanthropy as his basic strength and talks authoritatively on Indian scriptures, including Bhagwat Gita and Ramayana, he adores as his daily bread and guide in every walk of life. With this deep faith, Mr. Shyam Garg has kept the Mission of Home Decorators of America as "Service to mankind" in serving their customers with dedication and full satisfaction. Meet the great team of Shyam Garg and Lynn Gunter. Kindly give us a call to make an appointment; we can come to you or you can come to us.
Photo Gallery
custom drapery designs
draperies with the best fabric
lavish furniture
matching rugs
accessories
chandeliers
Mr. Garg and Ms. Lynn
best fabric
home with gusto
Home Décor business
spirituality
philanthropy
Bhagwat Gita
Ramayana