Myar Decor Inc
4100 Nine McFarland Drive, Suite B
Alpharetta
GA
30004
404-268-7342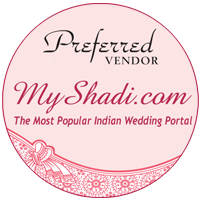 Our emphasis is on creating an incredible experience for the bride and groom. Myar Décor is a full service event decoration company that offers a wide variety of products and services for all kinds of weddings in the southeast headed by Mital Dodhia. She believes that all weddings are unique because no single bride and groom are the same, keeping this in mind, Mital had made it her mission to provide an incredible décor experience for her clients. Myar Décor offers a wide variety of mandap's, alters and nikkah stages for weddings along with a wide range of accessories that can be used for sangeet, raas/garba, mehndi parties, wedding receptions and engagement parties.
Decor is not just a business for Mital. She lives and breathes it too. You will always see her looking for new designs and concepts. She takes the time to know her clients: not only the bride and the groom but their parents also. She understands that a wedding is very emotional and there has to be a balance between traditions and wants. Once you have signed on with Myar Decor, it doesn't stop there. Mital will continue to work for you and find ways to enhance your events by finding and suggesting different ideas that she thinks will suit the bride and groom.
It's not about trying to squeeze every possible penny out of her clients but making sure that her clients walk into their wedding events blown away by what she promised she to deliver on. In order to make sure the events look incredible she always goes above and beyond, sometimes event without consulting the client. She can only do this because she has taken the time to understand her clients likes and dislikes.
As Myar Decor's slogan suggests: "Your Vision, Our Passion" – Mital lives this!!
Photo Gallery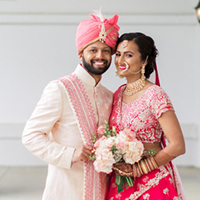 Fate and chance work in mysterious ways, especially when it comes to meeting the love of your life. In 2010, Bharvi Patel and Mithil Patel resided in dorms at Georgia Tech, just three minutes away from each other. It wasn't until 2011 when the two met. One day, Mithil met his roommate's study partner, Bharvi, and the two became friends …
Event and Wedding Decorator
specializing in Indian weddings
Wedding decor
Mandap decor
Floral Decor
Reception decor
Sangeet decor
incredible experience
event decoration company
new designs
wide variety
single bride
unique weddings
balance between traditions
beyond sometimes event
different ideas
wedding receptions
engagement parties
sangeet
raas/garba
mehndi parties
bride and groom
suggesting different ideas