Rasa- Sunrise
2100 N University Dr
Sunrise
FL
33322
754-332-2584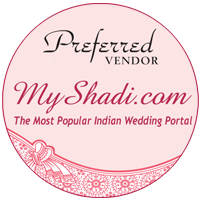 Our adventurous journey to Rasa began when we thought of bringing a South Indian and Indo-Chinese food concept to the world-famous city of Orlando. Founded in 2017 by Sunny Corda, his vision was to bring his childhood favorite dishes from the street of Mumbai to the avenues of Florida. With the success of Rasa in Orlando, we decided to expand and create Rasa – Sunrise south indian restaurant.
This well-designed restaurant was designed to be a social environment where a person can easily get involved in the soothing atmosphere at Rasa and relax while enjoying the refreshing drinks at the bar. We serve delicious lunch and dinner with refreshing drinks.
Capturing the essence of traditional South Asian cuisine and presenting it with the contemporary flair of taste, we have carefully designed a menu that is authentic as well as innovative. Just like Saffron Indian Restaurant, Tanjore Restaurant and Mynt Fine Indian Cuisine which sister restaurants situated across Florida, Rasa is one of the best South Asian & Indo Chinese Restaurant in Florida offering a unique experience of Indian food with the exceptional service.
Visit our Sunrise south indian restaurant yourself to enjoy a dining experience that fully represents the essence of indo-chinese cuisine.
Photo Gallery
Posts not found
Rasa Orlando
Eat At Rasa
best restaurant in orlando
treet food
best chinese cuisine
thai food at Rasa
singapore food at Rasa
vietnamese food at Rasa
malaysian food at Rasa
cuisine in orlando
Saffrron Indian Cuisine
Tanjore Restaurant
Rasa Dosa and Indo Chinese at Orlando
Rasa Dosa and Indo Chinese at Sunrise
Raksha Bandhan offer at Rasa
mint fine indian cuisine at florida