PLAN, BUDGET AND SAVE TIME
TAKE YOUR CHECKLIST ANYWHERE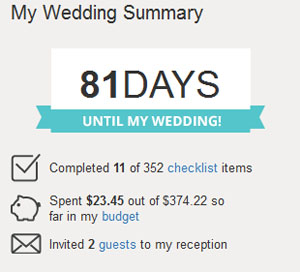 Being able to access your info from anywhere is certainly convenient, but let's face it sometimes you need paper. That's why our wedding checklist and budget planner is printable.
PLAN YOUR WEDDING, NOT SOMEONE ELSE'S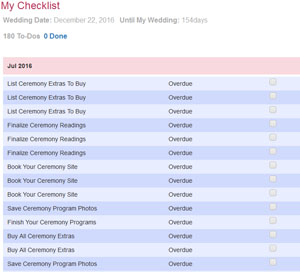 Customize your checklist to fit your own specific needs and match the size of your guest list and budget. Our templates are designed to be 100% flexible and completely customizable.
STAY ON TOP OF EVERYTHING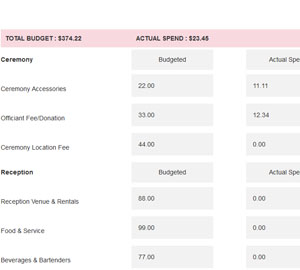 You can add appointments or ask for reminders to help you manage all of your important meetings. Granted you probably don't need a reminder for the cake tasting, but just in case we've got you covered.