2016 MyShadi Bridal Expos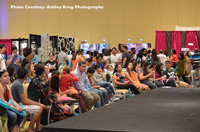 For over six years, MyShadi Bridal Expo has been offering newly engaged couples and their families a firsthand look at the latest trends in event and wedding planning. Hosted by Desh Videsh Media Group, the bridal show takes place on one afternoon, with hundreds of attendees taking advantage of having many different types of vendors under the same roof.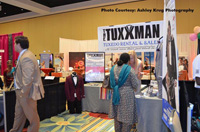 Not having to shuttle around town for weekends on end is a bonus, as a wide variety of event and wedding planning vendors display their products and services while inviting attendees to stop and learn more. From caterers serving delectable food samples to photographers poignant images, couples can see firsthand what vendors have to offer. The exhibit hall takes on new life as the setup is designed to inspire and engage all senses with unique mandap designs, eye-catching reception table settings, and the latest bridal wear trends on display.
Whether in the beginning stages of planning or nearing the big day, couples can expect to walk away from MyShadi Bridal Expo with items marked off their to-do lists. Don't miss the 2016 shows … attend in person to see what everyone's talking about!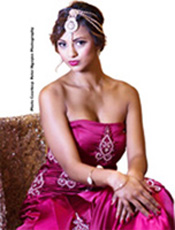 Upcoming MyShadi Bridal Expos
Sunday, March 20, 2016 Renaissance Waverly Hotel Atlanta, GA
Sunday, April 3, 2016 Bonaventure Resort & Spa Ft. Lauderdale, FL
Sunday, April 24, 2016 Innisbrook Golf & Spa Resort Tampa, FL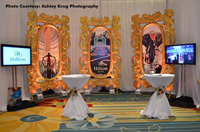 Destination weddings are increasingly popular with many couples who choose to host their big day away from home. hether couples are looking to ease the stress of wedding planning or just want to vacation with family and friends, destination wedding planning experts provide necessary logistics to make the wedding one to remember.
Recognizing the desire for more information about destination weddings, Desh Videsh Media Group, along with Proficient Travel, sponsored a Destination Wedding Pavilion at the 2015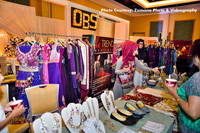 Orlando MyShadi Bridal Expo. Over ten travel agents, hotels, cruise lines, and destination wedding planners were on hand to answer questions and showcase services. Several venues, including Amresorts Hotels, Barceló Resorts, Hard Rock AIC, Palladium Hotels and Paradisus Resorts, provided attendees with a look into how a destination wedding would unfold on their property.
Given its popularity with Expo attendees, Desh Videsh Media Group will sponsor another Destination Wedding Pavilion at its next expo in Atlanta on Sunday, March 20.