5th Element Indian Restaurant
9485 BAY MEADOW ROAD
JACKSONVILLE
FL
32256-7901
904-448-8265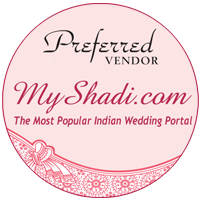 The finest Indian cuisine is as rich and unique as its civilisation. It is an art form handed down through the generations, with the exotically varied blending of spices through to the diverse styles of cooking which exists in different regions of India. Driven by the search for perfection, it has consistently evolved over time and has grown ever more exquisite in its attention to detail in the quest for delivering the perfect taste.
The 5th Element offers a fresh and healthy approach to Indian cuisine. We use only the finest spices and ingredients from around the world to put together a truly tantalizing menu.
Dishes range from the subtle to the intense! Ideal for those with a very mild and delicate palate to those who prefer even more spice! There are Western dishes available and the menu changes on a regular basis. Our team of highly qualified Chefs come from various regions of India, bringing with them their own expertise.
Photo Gallery
Posts not found
Indian Restaurant In Florida
Indian Food CATERING in florida
outdoor Indian catering
Indian Restaurant in jacksonville
Indian Restaurant in palm coast
Indian Restaurant in pompano Beach
South Indian Cuisine in pompano Beach
Indian Restaurant in Sanford
Indian Restaurant in Daytona Beach
South Indian Cuisine in Daytona Beach
North Indian Cuisine in Jacksonville