Aashirwad Indian Cuisine
5748 International Dr
Orlando
FL
32819-8559
407-370-9830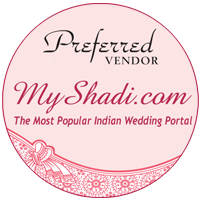 Our Company is led by a sincere and truly entrepreneurial management team; we try our best to ensure that each of our guests receives impeccable service and a memorable experience.Our team consists of professional culinary experts who have graduated from the most acclaimed institutes of Hotel Management in India. They have many years of culinary experience where authentic Indian cuisine is their specialty.
Our Chef mostly wowed our patrons with his skills and creativity. He personally selects only the fresh and healthy ingredients for his daily culinary masterpieces.
Our floor staffs have fine dining experience and are dedicated to full customer satisfaction. Our company wouldn't have been running successful without with the efforts of a passionate and loyal team. They are more focused on creating an impressive experience for every guest with every visit. We cultivate an environment of hard work, opportunity and results and our retention of great people over many years.
We're a premiere caterer that's been in business for more than 9 years. We specialize in any kind of catering. We are happy to assist you whether you're planning an outdoor party for 500+ or a friendly indoor gathering for 30.We will perfectly caters to all your needs whether it's for Wedding, corporate meetings, family celebrations , gatherings of friends, festivals, graduation or anything else. We never compromise in the quality of our food, its' presentation and, most of course the taste. All of our food is prepared from the fresh herbs and seasonal ingredients. Our experienced wedding coordinators will help you select menus, coordinate and plan your perfect day with tasty food and great service. You're invited to choose from our set menu or we're happy to create a menu that will perfectly suit your style, taste and budget.
Here are the services we offer:
• Live cooking with private chef
• We will happy to bring Tandoor on spot
• Delivery and set up services
• Pick up
• Catering with supervisors followed by cleaning
• Dosa Party
• Punjabi, South Indian or Indian Chinese Food station
Photo Gallery
Posts not found
indian restaurants for indian weddings
Live cooking with private chef
We will happy to bring Tandoor on spot
Delivery and set up services
Pick up
Catering
Good for groups or parties
Good for children
Outdoor seating
Takes bookings
Takeaway
Table service
Walk-ins welcome
variety of cultures
mixture of flavours and tastes
Fine Indian cooking
northern region of India
variety of aromatic spices
geography and climate
racial structures
Catering with supervisors followed by cleaning
Dosa Party
Punjabi
South Indian
Indian Chinese Food station