Chowpatty Restaurant
1351 Oak Tree Rd
ISELIN
NJ
08830-1623
732-283-9020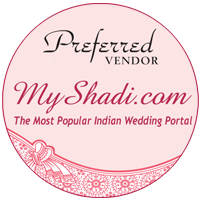 20 YEARS OF EXCELLENCE IN CATERING !
The internationally renowned Chowpatty Caterers of Iselin, New Jersey bring you the highest quality Indian catering for every special occasion anywhere in the United States. We specialize in the ultimate savory sensations of Age Defined Indian Culinary Artistry. Millions of Indians in USA would willingly vouch for our Professionalism, Service and Quality that they have tried, tasted and experienced over past 20 years. Our eternal promises of ultimate satisfaction for our diehard patrons have stood the test of time and continues to be our strength.
"Food at our events was truly amazing in taste, look, presentation, & quantity. Your staff and you are very professional to work with!" Rakesh & Akta Patel & Family.
"Everything you did for us during our wedding and reception was simply perfect. Not only did the food taste good, but also the presentation was beautiful. You helped make it one of the most unforgettable days of our lives." Drs. Martin & Shweta Sarkar.
Photo Gallery
Posts not found
South Indian Varieties
Convention Corporate Event
Wedding
Reception
Sangeet
Mehndi
Garba
Catering
Restaurant
Sweets & Snacks
Lunch & Indian Thali
Ice Cream & Kulfi
Sangeet – Mehndi – Garba Packages