Devam jewelers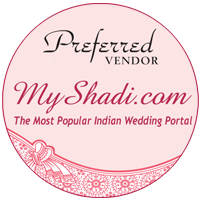 Devam
400 SW 2nd Ave Ste.,
200 Boca Raton
FL 33432-5991
561-368-0057

Devam's celebrated story was founded by the Jhaveri family six generations ago in India.

Devam's celebrated story unfolds six generations ago in India. The Jhaveri family founded the company with the sole intention of working endlessly to acquire the world's most prized gems. Once acquired, these beautiful stones are skillfully set into our exclusive designs to create flawless pieces of jewelry, fit for royalty. The surname Jhaveri is derived from the Arabic word Javahari, meaning jeweler. Creating stunning jewelry has always been in our blood. Over the years, our company has crafted one-of-a-kind pieces for many noble families across the Indian subcontinent. We have travelled far and wide – often going to Middle Eastern countries such as Dubai in search for the market's most valuable Basra pearls. Our precious stones are handpicked: sapphires from the beautiful valleys of snow-covered Kashmir, rubies from the enigmatic mines of Burma and pearls from the blue waters of the Pacific. Today, our leaders attend the most prestigious international jewelry shows in Hong Kong, Italy and Las Vegas. They leave no stone unturned in finding the best gems for Devam's exceptional designs.
Photo Gallery
Traditional Jewelery
Bridal Indian Jewelry
Traditional Sarees
Bridal Indian Sarres
Handmade Luxury
Craftsmanship Of Gold And Silk
Engagement Rings
Jewelry Customization & Repairs
Blouse Stitching & Fall/Pico
celebrated story
beautiful stones
Basra pearls
Kashmir
precious stones
blue waters
Las Vegas
Jhaveri
Javahari
most prestigious
best gems
flawless pieces
beautiful valleys
Dubai
Italy
Pacific
Hong Kong
Devam
kind pieces
stunning jewelry
international jewelry shows
noble families
enigmatic mines
Arabic word
exceptional designs
Indian subcontinent
sole intention
India
Eastern countries
most valuable
Jhaveri family
exclusive designs
Burma