DNS Events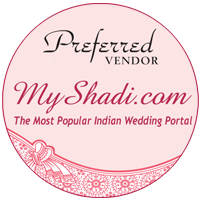 DNS Events
9036 Avebury Drive Apt E
Charlotte
NC 28213-3147
205-568-2104
info@dns-events.com
www.dns-events.com
Services
We know dealing with vendors, deciding on the perfect wedding outfit, finding inspiration for decor, hair and makeup along with everything else is stressful enough on its own. And on top of that, having to coordinate additional elements specific to south asian weddings (the guest counts of 500-800 people, 100 different opinions from 100 different family members, 50 different customs & traditions) makes it 20 times more stressful! We totally get it. It's beyond overwhelming but don`t worry that's where we come in.
We pride ourselves on being great listeners in order to understand the vision you want to achieve. From selecting trusted vendors, to managing your budget & custom timelines, we curate truly one of a kind events. And all those additional south asian specific wedding traditions that make you scratch your head – don't worry we can handle those too!
As the bride and groom your only responsibility is to enjoy the special moments during your big day so you can cherish them forever!
Do you need assistance with any other services? You can pick and choose from any of our A La Carte services to customize a package that meets all of your needs.
Assorted Décor

Wedding Website Design & Creation

Program Pamphlet Design & Development

Wedding Signage Design & Development (Welcome Letter, Reserved Signs, etc.)

Social Media Design & Development

Engagement Planning & Coordination

Proposal Planning & Coordination

Garba Planning & Coordination

Sangeet Planning & Coordination

Mehndi Night Planning & Coordination

Financial Planning Tool

Honeymoon Suite Décor

Post Reception Food Arrangement

Sweet Sixteen

Baby Shower

Gender Reveal Party
Photo Gallery
Assorted Décor
Wedding Website Design & Creation
Program Pamphlet Design & Development
Wedding Signage Design & Development
Welcome Letter
Reserved Signs
Social Media Design & Development
Engagement Planning & Coordination
Proposal Planning & Coordination
Garba Planning & Coordination
Sangeet Planning & Coordination
Mehndi Night Planning & Coordination
Financial Planning Tool
Honeymoon Suite Décor
Post Reception Food Arrangement
Sweet Sixteen
Baby Shower
Gender Reveal Party
wedding outfit