Dreams To Reality
6923 Narcoossee Rd #607
Orlando
FL
32822
407-592-9261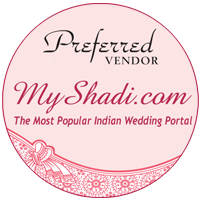 Dreams to reality, brainchild of Mejoo has been a successful business for over ten years. From our debut event to our most recent, we have always stayed on the cutting edge of all innovative and extraordinary trends in our industry. The key to our rise to fame is simple absorbing the magic every couple wants on their special day and adding the DTR signature "WOW" factor.
The Inspiration
Clients who share their fantasy and wait for the possibility to make it come true entrusting us to create a life size portrait of their vision.
The Ingredients
The whirl of charisma and magic initiated at the top by the master event-planner herself, which trickles down to the team of enthusiastic assistants who leave no stone unturned in carrying out the plan to the T.
The High Point
The awe-inspiring drama set for everyone to see – The throne highlighting the beautiful couple, The candle lit walkway to the stage, The mesmerizing aura of the room filled with flowers, The cascading dessert bar The list is endless.
The Validation
Desire by attendees of these jaw dropping gorgeous events to create master pieces for their own future brides and grooms.
The Challenge
DTRs reputation to surprise everyone by the larger than life masterpieces every time and to continuously strive to set every event apart from the previous one.
Our reviews, recommendations and accolades stimulate and inspire us every day and provide us the vigor to exceed your dreams should you decide to take that leap of faith with us.
"The Fairy Tale Starts Here"
Photo Gallery
Posts not found
Dreams To Reality
Indian Wedding Decorator
Indian Wedding EVENT PLANNER
Custom Weddings & Event Styling
Creative Indian Mandaps
Dramatic Stages
Luxurious Fabrics
Speciality Linens
Floral Arrangements
Elaborate Centrepieces
Extravagant Accessories
Texture Lighting
Dreams to Reality Florida