Elegant Shaadi Cards
10088 W McNab Rd,
Tamarac
FL
33321-1895
954-784-8100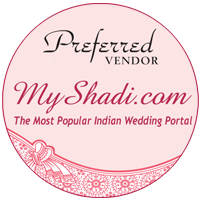 Wedding Cards for Hindu Weddings, Precisely Selected collection of Hindu Wedding Cards to make your wedding memorable Event.
Looking for an elegant Wedding Invitations? Or maybe you want to stand out with a vibrant color. Perhaps simplicity and style are your mantra. Whatever be your needs, Our online shopping website has everything. With the largest range of wedding invitations, you will be able to integrate your desire of the grand wedding with stunning cards that complement your theme. Customized cards or bespoke invitation card can also be done by us, completely as per the client's requirement.
Our shopping website offers you a vast array of beautiful designs of Indian wedding invitations to suit your needs and themes, and extends its range from engagement invitations to the wedding stationery like RSVP Cards, Thank You Cards and so on.. Whether you are looking for elegant Hindu wedding invitation card, Muslim wedding invitation card, Sikh wedding invitation card or Multifaith wedding invitation card that are modern or even romantic to even traditional wedding invitations or themed invitations, there is a great collection for your choosing. From bold colors to simplistic designs, the styles and layout differ from one to another to give you a great selection of Indian wedding invitation Cards. With the largest range of Wedding Cards, you will be able to integrate your unique vision of the big day with stunning wedding invitation cards that complement your theme and the price range of your budget.
Photo Gallery
Posts not found
ELEGANT CARDS
SAVE THE CARD
PLACE-CARD
THANK YOU
WEDDING PROGRAM
ENGAGEMENT
CUSTOM CARDS
Wedding Invitation Card
RSVP Cards
Program Book
Goody Bag