Hilton Sandestin Beach Golf Resort & Spa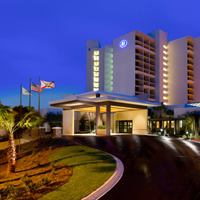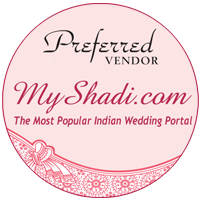 A Dreamy Celebration Destination
Paradise awaits you, your families, and your honored guests as you celebrate the love that brings you together at one of the most breathtaking wedding destinations in Florida. Hilton Sandestin Beach is a top choice for Hindi, South Asian, and Indian couples designing their special event.
Whether you're planning Sangeet, Mehendi, Baraat, or a Mandap ceremony, our elegant venues and special touches will make your celebration as colorful and unique as you are. With the help of our dedicated on-site coordinators, we'll create the backdrop for your picture-perfect jubilee.
South Asian Wedding Venues
Bring your wildest dreams to life with our variety of flexible event spaces. From expansive deck space to grand ballrooms, discover some of the best wedding venues for your Indian or South Asian celebrations.
Beach Ceremonies
With sugar-white sand and emerald waters, our beach is an enchanting scene for your Indian or South Asian wedding ceremony. From florals to fabric, we'll help you create an elegance that is cradled in the beauty of nature.
Outdoor Reception Venues
Host your dinner and dancing in the magic of an outdoor paradise! Our 22,500 sq. ft. deck breaks down into three main deck spaces, the Sunrise Deck, Barefoot's Deck, and Sunset Deck. Each with a grandstand view of the beach, these open-air spaces are the perfect backdrop for your celebration.
Indoor Venues
Our indoor ballrooms feature elaborate chandeliers, 16-foot ceilings, and plenty of flexible seating arrangements and configurations for your guests. Host your Desi wedding in the elegance of one of these fabulous spaces.
If your traditional Indian wedding requires private Ready Rooms for the bride and her bridesmaids, our hospitality suites are simply perfect. Complete with comfortable accommodations, a wet bar, and private restrooms, you and your bridal party can relax and prepare for the big day!
Wedding Coordinator
At Hilton Sandestin Beach, we understand the care and tradition that go into making an Indian or South Asian wedding the perfect celebration. Our on-site coordinators are skilled and compassionate experts dedicated to making your wedding as beautiful and unique as you are.
Whatever customs you choose to include, our team will be with you every step of the way to ensure the venue, timing, and execution of your ceremony and reception are just as you hope they will be.
On-Site Gourmet Catering
Your wedding day is not complete without a feast! With a versatile and customizable menu, our wedding catering is the perfect complement to your unique day. Dazzle your reception guests with a sumptuous meal and delicious dessert. From a bridal breakfast to farewell brunch, we will take care of all your catering needs—for as many days as you need them.
And if you're looking for a specialty catering service, we have a list of recommended wedding vendors to get you started.
Guest Experiences
Our premier resort amenities can help you create the ultimate wedding event for you and your guests. From championship golf to beachfront amenities, there is something for everyone. From one-of-a-kind shopping to our full-service Serenity by the sea Spa, we'll help give your guests a memorable affair they will treasure for a lifetime.
Destination Wedding Packages
Ready to start planning your magical beach wedding? Discover thoughtfully designed destination wedding packages at Hilton Sandestin Beach or contact our team to learn more about our wedding services and venues.
Indian and South Asian weddings are special for so many reasons: the colors, the passion, the dancing, the food, the joy, and most importantly, the couple and their families. At Hilton Sandestin Beach, we'll help you create the wedding of your dreams with gorgeous scenery, elegant venues, and timeless traditions.
Photo Gallery