Sari Plus
Sari Plus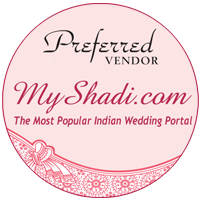 2346 Baronsmede Ct.,
Winter Garden,
FL
34787-4680
407-284-8388,407-284-8389
yusufbhimani@hotmail.com
www.sariplus.com
Welcome to Sari Plus An online catalog boutique featuring exclusive collection of classic to contemporary saris and artful jewelry. A Customer satisfaction is our preeminent objective and is reflected in our service. We strive to keep the prices low; hence, when you buy from us, you can keep faith that you are paying a right price.
We are a family-owned business based in Orlando, Florida, established in 2007.We are very flexible in our approach and will go the extra mile to cater your requirements.We do not eschew quality for price – our products are made with high quality fabrics and materials. From Silk and Chiffon to intricate embroidery work, we ensure to maintain every facet at a superior standard.
Some crucial details you should expect in your overall experience with us:
Flat and fair pricing – choose any sari for $120.
Locally owned – all the orders are shipped from Orlando, Florida.
Exclusive collection – you won't find our products on any other website.
Helpful and friendly customer service – we are all ears, always.
Photo Gallery
Sari Plus
embroidery work
high quality fabrics
artful jewelry
online catalog boutique
Sari Plus in Orlando, Florida
Silk and Chiffon intricate embroidery work
Flat and fair pricing
Exclusive collection
classic to contemporary saris