Raj Travel Service Inc
1297 DUSTY PINE DR
Apopka
FL
32703-8006
407-298-6187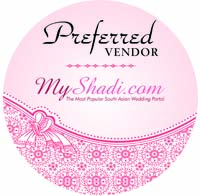 Raj Travel Service Inc has been in business for more than 12 years, serving clients in the USA and other parts of the world. He is reliable, efficient and cares about his clients. His business is home-based, thus, clients are able to reach anytime of the day. His knowledge of the travel industry gives him the edge to get the best rates in all areas of travel. Call Raj to book your cruise, vacation package , tours, honeymoons, reuniouns and domestic or international flight!
We are committed to offering travel services of the highest quality. Our experience and commitment to customer satisfaction has earned us a solid reputation in the travel industry.
To find out how we can be of service to you, please contact us and one of our agents will gladly assist you.
Photo Gallery
vacation package
tours
honeymoons
reuniouns and domestic
international flight
customer satisfaction
travel industry
Featured Promotions
Featured Cruises
Featured Tours
highest quality
travel services
experience and commitment