Worldwide Travel Inc
1026 26th Street NW Suite-104
Washington
DC
20036
866-977-9014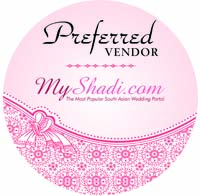 Worldwide Travel Inc Our core values and foundation of our business philosophy can be boiled down to integrity and reliability with passion for excellence and professionalism in all that we do.
To endure that our customers are provided with product and service that is beyond their expectation. To provide our customers with the highest level of expertise, caring and value.
To continue to be the consolidator employees choose to work with because of structure, flexibility, trust, reputation and respect in the industry.
During our establishment, we have acquired assets of significant regular customer, which we believe is due to our maintained service standard. Our goal is to continue to keep the highest level to expertise,caring and value.
Worldwide Travel Inc. is one of the largest ethnic consolidators in the USA. After its establishment in 1975 by its current president, Mr. Laxmi Chand, Worldwide Travel Inc. has quickly grown to become one of the largest of its kind in the country.
Photo Gallery
Book with Confidence
Fully accredited
bonded by ARC
Widest choice of Discount Fares
Lowest Fare Guarantee
Travel Agent
flexibility
Exclusive Airline Deals
Travel Insurance
Travel Health
Passport – Visa
Vacations
Cheap Flights
Airline Tickets & Airfares
One Stop Shopping
Book your Perfect Trip with US