Tradition Makes the Cake, but Lifestyle is the Design Key
By Chef Robbie E. of Robbie E. Custom Cakes
For todays' modern Bride and Groom – Tradition makes the cake, but when it comes to design – Lifestyle plays a big role in determining the look.
The wedding cake was originally a luxury item and a symbol of celebration and social status. The bigger the cake, the higher the social standing. Wedding cakes in England and early America were traditionally fruit cakes, often topped with marzipan or royal icing. The cutting of the cake was said to bring good luck to the bride and groom as wells as their guests. Overall this form of tradition has not changed. Family and friends still enjoy a piece of wedding cake at some point during the celebration. In many cultures the guests do not leave until the cake is cut.
Although the tradition of the wedding cake itself holds steady, the Styles of cakes or the designs chosen, have changed with the times. Today, you'll find everything from the traditional tiered white cakes to colorful cakes in navy blue and red, you'll even find some naked, adorned only with fruit and flowers, no frosting at all.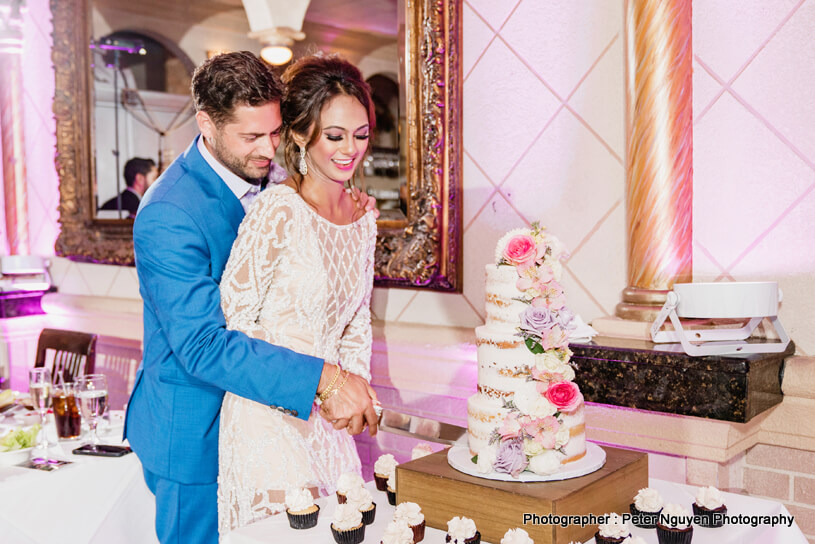 Following the cupcake craze Brides and Grooms are also selecting a cupcake tower, which is a very practical way to manage costs. It is considered less formal but the impact can be just as dynamic when the towers stand five to seven tiers high. Guests are quite happy to help themselves and feel entertained by the many flavors presented to them.
Themed cakes make up a smaller percent of requests, but for couples wanting to break tradition and show a little more of themselves, it has become a great way to make a statement about who they are. Many of these decisions are based on how the couple met. Online love connections (couples) stay away from traditional all white designs and go bold, including elements such as action heroes from their virtual online chat rooms.
Eating these trends up, bakers are keen to help bring to life new design inspirations both as a way to demonstrate their expertise, and also as a way to experiment with something new, since cake design is a creative outlet.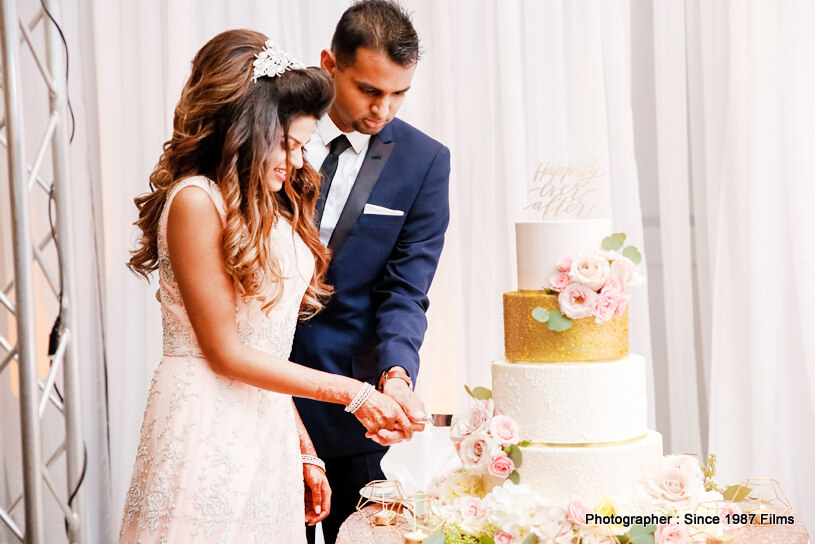 Culture is also playing a role in the design choices of wedding cakes today. Be it in the selection of colors, or design motif. In the age of self-expression, couples want their cake to better reflect where they came from. Flavor changes are also a part of this trend, almond is becoming a rare addition and international tropical flavors are stepping forward.
In the future, we expect to see more unique wedding cakes as Brides and Grooms continue to request new and unusual colors and shapes. With mobile apps such as Pinterest and Instagram, couples are searching for bolder ideas and becoming inspired by others who have already taken that path.
Our advice to Brides and Grooms selecting a wedding cake is to be true to yourself, select an option that you feel represents your personality, your culture, your current lifestyle, your idealized lifestyle. This day is yours and every aspect of the design should make you happy.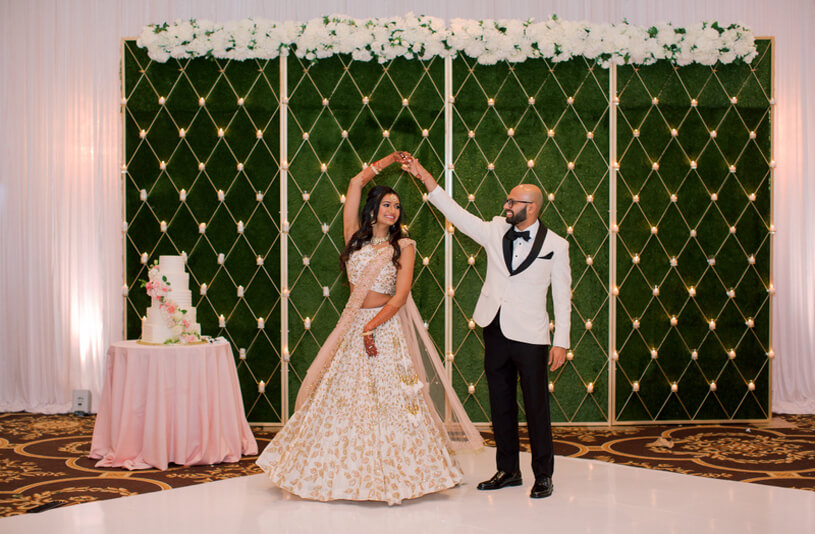 About Chef Robbie E.
Chef Robbie E. is a graduate of Le Cordon Bleu School of Baking and Pastry and holds a Bachelor's degree in Marketing from Florida Atlantic University.
About Robbie E. Custom Cakes
The team works closely with clients to create Custom Cakes and Pastries that match the theme and décor of the party. Services are perfect for Weddings, Private Parties and Corporate Events, to name a few.
Robbie E. Custom Cakes uses only the finest ingredients, including Unbleached Flour, Organic and Natural Flavors and Spices. Gluten Free and Eggless Cakes for Weddings and other special events also available.
Learn more: http://recustomcakes.com/.
Indian Wedding cake
Wedding cake ideas
Wedding cake
Reception cake
Modern wedding cake ideas
Vegan wedding cake
Indian Wedding cake cutting ceremony
Unique Stylish Wedding Cakes