Wedding Trousseau: South Indian Sarees for Indian Brides
When it comes to an Indian bride's wedding trousseau, sarees are a must-have. A part of India that is especially rich in terms of the different varieties of sarees it produces is South India. While everyone knows about Kanjeevaram and Mysore silk sarees, there are a lot more varieties to choose from. So, here's a small guide on the types of South Indian sarees you can add in your wedding trousseau.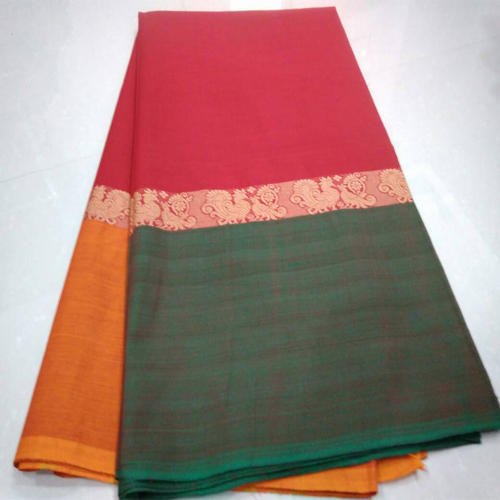 #1. Gadwal Saree
Gadwal in Telangana, India is famous for its handcrafted woven sarees. These sarees are handwoven in fine cotton with silk border and pallu, made of usually Tussar or Mulberry silk. They stand out due to their exquisite zari work. They are extremely lightweight, yet so stylish and graceful.
#2. Konrad Saree
They hail from Tamil Nadu and are also known as temple sarees. They are known for their wide borders that are filled with stunning motifs of natural elements, like flowers, vines, peacocks, parrots, etc. Konrad silk is not as heavy as other silk sarees, yet it is stunning and auspicious to even be donned on the wedding day.
#3. Dharmavaram sarees
Hailing from Andhra Pradesh, Dharmavaram handloom is woven by hand with pure Mulberry silk and zari threads. They come in alluring design with all-over pattern work.
#4. Pochampally Saree
These sarees are made in the town of Bhoodan Pochampally, near Hyderabad in Telangana. They are woven in silk cotton and stand out due to their traditional geometric patterns dyed in Ikat style.
#5. Chettinad Saree
Named after a small town of Tamil Nadu, Chettinad cotton or kandaangi stands out due to its burst of colors, bold checks and stripes, and dramatic patterns. While the fabric is basically cotton, these days some silk is also added to the weave to give it a more modern look and feel.
Indian wedding
South Indian Sarees
Indian bride
wedding trousseau
Gadwal saree
Pochampally saree
Konrad saree
Chettinad sarees
Dharmavaram sarees
Kanjeevaram
Mysore silk sarees,