Myshadi Bridal Expo
Consistently producing the finest South Asian Bridal shows in Florida and Atlanta, Desh-Videsh Media Group proudly presents the MyShadi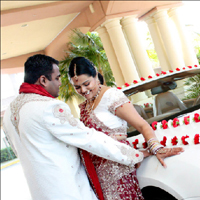 Bridal Expo in Orlando on Sunday, September 18, 2011. A cultural event showcasing unique products and services essential for Hindu, Muslim, Christian, and Sikh weddings, the Expo provides soon-to-be-weds a one-stop shop to make wedding dreams a reality. Year after year, Desh-Videsh Media Group and MyShadi Bridal Expo have attracted more Indian, Pakistani and Bangladeshi brides than any other bridal shows in the southeastern United States.
MyShadi Bridal Expos are designed with the needs of brides in mind. Exhibit areas are planned to allow foot traffic and enable brides to access to booths and vendors. Exciting promotions, raffle drawings, and the chance to win a free trip to India draw large crowds giving businesses an opportunity for face-to-face marketing. For brides and vendors alike, face time with one another is important, and shows like the MyShadi Bridal Expo make it easier for those connections to happen.
Join us at this one of a kind bridal event, which is going to be staged in a format not yet seen in the Orlando area. Over 100 booths placed in a classy and elegant layout designed to create an ambiance of splendor will be appealing to brides-to-be and their families.
For future brides, grooms, and their respective families, the MyShadi Bridal Expo is a chance to plan your entire dream South Asian wedding in just one afternoon. Meet and discuss your wedding plans with vendors, taste scrumptious food and cake samples, and peruse the many the decorated mandaps and reception tables on site – all on the same day.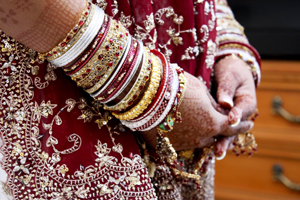 MyShadi Bridal Expos are designed with the needs of brides in mind.
What Brides are Saying
"Thank you for giving my sister (the bride-to-be) and I, one of the best Sunday afternoons we've spent in Atlanta. We hope to use several of the vendors [we met at the Expo.] We were able to make some very good contacts and friends while there. The fashion shows were excellent and very professional. Thank you from all of us!"
– Gita Patel, Sister of the Bride
"I thought [the Bridal Expo] was amazing. The fashion shows were great! I really enjoyed it, and best of all, my fiancée enjoyed it too! There were so many vendors it gave me a clearer idea of what I want to choose to be a part of our wedding. Thank you!"
– Anita Rao, Bride
"Just wanted to let you know how much information we got out of [the Bridal Expo.] With being in the initial stage of planning for my daughter's wedding, we really were overwhelmed. So, we hired a wedding coordinator and probably would never have done that if we had not attended. Thanks for a fun day and all the info."
– Sunita, Mother of the Bride
"Thanks for a wonderful time! I've found my photographer and possibly my cake person." – Natalie, Bride