MyShadi Bridal Expo
MyShadi Sunday, September 12, 2010 • 12:00noon to 5:00pm
Desh-Videsh and MyShadi Bridal Expo
Will show case Fashion Show In Collobration with the following boutiques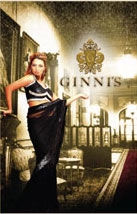 Graduating college with a law degree just wasn't enough for Ginni. Instead, Ginni pursued her dreams in the world of fashion and beauty. Ginni, an entrepreneur whose natural instincts and foresight have always led her to the next frontier and enabled her to keep her finger on the pulse of beauty and fashion, her boutique is just another feather in her cap.
Ginni's boutique is a professionally run fashion house representing the best designers from around the world. Situated in one of the fashion capitals of the world, New York City, it's a dream destination for both Indian and international clients. Ginni's is also referred to as a bridal destination for brides and grooms in the United States.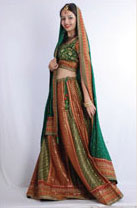 Vulcal was started by Amita Patel. Amita showed an early excellence in art, even before 1972, when a New Delhi newspaper article reported "Miss Amita Bhanubhai Shah, a 12 year-old student of the university experimental school, of M. S. University Baroda, was among the international children's drawing competition sponsored by UNICEF at Paris." Subsequent, Amita's wining design on the themes "springtime Festivties", won the final selection for the UNICEF In India commemration stamp issued in 1974 to celebrate the twenty- fifth Anniversary of UNICEF. Amita continued her education and interest in art by completing her Bachelor of Arts at the M. S. University, Baroda, India.
Specializing in Bridalwear
Designer Sarees, Curidars, Patialas, Kurtis, Salwars, Jewelry, PUrses & Shoes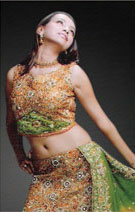 Best Reception Table Competition Best Reception Table Competition
The MyShadi Bridal Expo is proud to announce the first ever Reception Table Setup Competition at the Orlando Bridal Expo on September 12, 2010.
We invite banquet hall vendors, decorators, and wedding planners to showcase their talents and unique table settings. Give Bridal Expo attendees an opportunity to see your decorating skills in person. An area specially designated for this competition will be setup with 25 round tables. The area will have live DJ and food for enjoyment for visitors.
Judges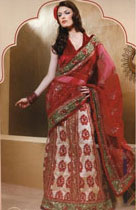 Three judges, experts from the wedding industry, along with prospective brides, grooms and their family members will use criteria to guide them as they evaluate each table on creativity and uniqueness. Please visit www.myshadibridalexpo.com/competition for details on the rules and regulations.
Fabulous Prizes
Three winners have the change to win prizes like 1st Place table will get a Two-page of company profile in November issue of Desh-Videsh which is going to be Wedding Resource Guide, 2nd and 3rd place will get One -Page profile and Half Page profile in the same issue respectively.
Win Free Trip to India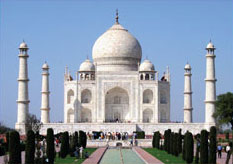 At the MyShadi Bridal Expo we also give you a great chance to win a Free Trip to India not only for Bride & Groom but to other visitors also. Just by registering online at www.myshadibridalexpo.com website you and enter your chance to win a trip to India.
There will be Two tickets for Bride & Groom to be won and Two tickets for families of Bride & Groom & Visitors. Register today to lock your chance to win at www.myshadibridalexpo.com