Orlando Carriage Rides Inc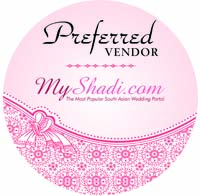 Orlando Carriage Rides Inc
2613 Windsor Hill Dr.
Windermere
FL 34786-6202
321-278-8007
dustin@orlandocarriage.com
www.orlandocarriage.com
CENTRAL FLORIDA HORSE DRAWN CARRIAGE PROVIDER
Orlando Equestrian, LLC d/b/a Orlando Horse and Carriage is Central Florida's premier horse drawn carriage ride service provider specializing in Theme Parks, Special Events, Parades, Quinceaneras, and Baraats, Weddings. We take pride in creating memorable moments for you and your guests by providing safe, well presented, and professionally managed equestrian / horse drawn carriage ride services.
We proudly provide carriage rides to Central and South Florida including Boca Raton, Coral Gables, Daytona Beach, Fort Lauderdale, Gainesville, Jacksonville, Key Biscayne, Kissimmee, Miami, Orlando, Ormond Beach, Palm Coast, South Beach, Tampa, Kissimmee, Winter Garden, Jacksonville, Ormond Beach, Winter Park Florida.
FAIRY TALE WEDDING CARRIAGE / CINDERELLA CARRIAGE- Let all of your dreams come true as you, Cinderella, arrive with elegance and charm in a stunning white Vis-Ã -vis carriage -or- true Cinderella carriage pulled by our beautiful white Percheron parade horse(s). Following your ceremony, the newlyweds will be whisked away for a romantic private moment. This is your day and these memorable moments will create a lifetime of memories. Your wish is our command!
INDIAN / SOUTH ASIAN WEDDING – We are experienced with providing wedding horses that are well trained for a festive Indian wedding. Our Indian wedding horses have participated in a number of South Asian weddings and are extremely calm and at ease around the drumming sounds of the Dhol, DJ, Bollywood band and excited Baraatis.
SPECIAL EVENTS – As featured in both the MACY's Holiday Parade and Universal's Mardi Gras Parade, our team is available and will provide safe and professional equestrian (horse and carriage) services for world class theme parks, motion pictures, signature venues, professional and collegiate sporting events, community parades, hotels, trade shows and corporate galas.
FUNERAL – Horse Drawn Funeral Hearse services as a celebration of life with a classic, open air caisson style horse drawn hearse carriage. We can accomodate oversized caskets with ample room for flowers. For military, veterans, police and other public servants, the caisson allows the flag draped casket to be traditionally carried. Complimentary horse drawn carriages for pallbearers and/or close family are also available.
Photo Gallery
Orlando Horse and Carriage
South Florida's premier horse and carriage
Theme Parks
Special Events
Parades
Quinceaneras
Baraats
Weddings
carriage rides to Central and South Florida
Boca Raton
Coral Gables
Daytona Beach
Fort Lauderdale
Gainesville
Jacksonville
Key Biscayne
Kissimmee
Miami
Orlando
Ormond Beach
Palm Coast
South
Tampa