Two Most Important, Essential Rituals in Hindu Weddings By Raj Shah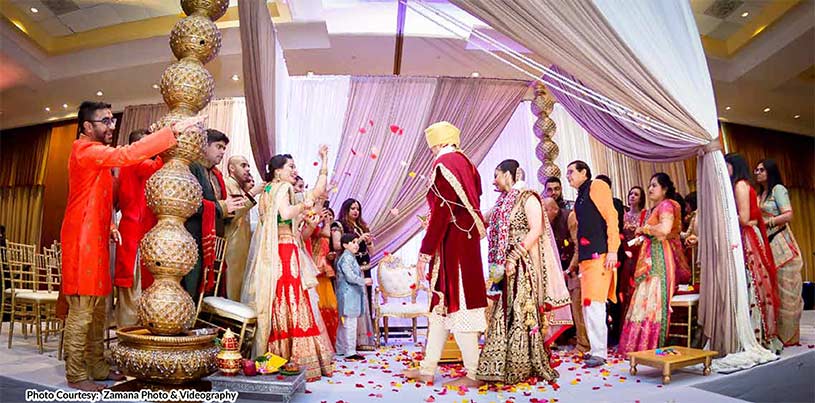 In earlier wedding special issues of Desh-Videsh, I have discussed the importance of wedding rituals in Hindu weddings. A wedding for a Hindu family is not just a party and celebration, but it also fulfills one of the nine sanskars of life. In other words, Marriage, for every Hindu, is not merely pleasure, or romantic love, but an act of duty, a matter of moral and religious obligation, incumbent on everyone in all normal circumstances. Vedic rites or rituals for the performance of a wedding ceremony are many, and may take anywhere between one hour to four hours. According to the Hindu Marriage Act, the two most important rituals in Hindu weddings are the Mangal Pheras and Saptapadi. These rituals are essential for the marriage to be deemed complete.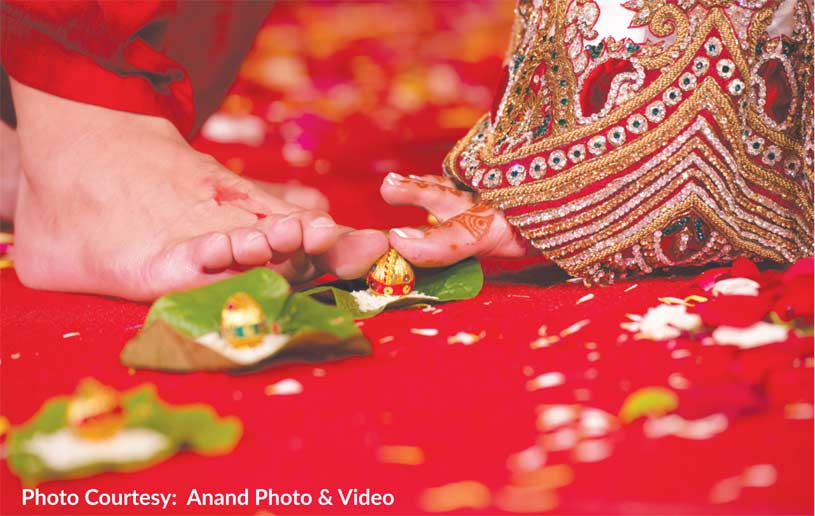 Each Hindu wedding ritual has religious, spiritual, and most importantly, practical message or meaning. When a Hindu Pandit recites the Vedic Mantra during wedding rituals, many of us do not understand the actual meaning or significance. When you break down the meaning or significance of each ritual, one finds they are words to live by in your married life. The first essential ritual in Hindu weddings is the Mangal Pheras (Agni-pari?ayana) or the walk around the sacred agni God or fire. Some people call this ritual Sapta phera (Seven rounds), but there is no mention in the Hindu Scriptures of the seven rounds (sapta phera). It has become popular in North Indian marriages due to the influence of Bollywood! There seems to have been some confusion between the seven steps and seven rounds. Some people believe Mangal Pheras and Saptapadi to be the same but they are not. Mangal Pheras involve taking four rounds around fire. Each Phera represents one of four promises. The first one represents Dharma, to pursue life's religious and moral duty, the second represents Artha, to pursue prosperity, the third represents Kama, to pursue earthly pleasures, and the fourth represents Moksha, to pursue spiritual salvation. The groom leads the first three Pheras around the fire, and the bride leads the groom the final round to show her devotion and love towards her husband. The second most important ritual in Hindu weddings is the saptapadi. These are the seven steps taken together by the bride and groom to signify their togetherness for each step in their journey of life.
The original text of the saptapadi was written in our Hindu scripture. For many of us, it can be too complicated to understand practical meaning. One Hindu Scripture and English Scholar (whose name is unknown) put these slokas of saptapadi in a romantic way as follows:
Walk with me four steps and three, I seek thy hand;
let me not break from thee, nor thou from me.
Let us swear in joy and strength,
One in thought and deed, one within.
Heaven and earth are me and thee,
Seed am I for thee to bloom.
Word and mind are thee and me
Be my friend and make me groom
Come my mate and blend with me,
For sons and weal, O cheerful girl!
What a beautiful message! Addressing the bride as 'Mate,' the man describes the nature of the bond that shall grow between him and her and that the journey is exciting. These mantras reveal how the relationship between man and woman should materialize, like heaven and earth, music and hymn, mind and word.
In the next Wedding Resources issue, I will talk about the next two important rituals in the Hindu Weddings.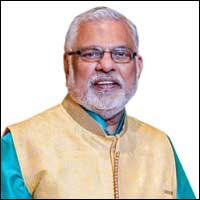 About Raj Shah
A software engineer by profession, Indian culture enthusiast, ardent promoter of Hinduism, and a cancer survivor, Raj Shah is a managing editor of Desh-Videsh Magazine and co-founder of Desh Videsh Media Group. Promoting the rich culture and heritage of India and Hinduism has been his motto ever since he arrived in the US. He has been instrumental in starting and promoting several community organizations such as the Indian Religious and Cultural Center and Hindu University of America South Florida Chapter. He serves as a chairman of Board of International Hindu University. Raj has written two books titled Chronology of Hinduism and Understanding Hinduism. He has also written six children books, We love Diwali, Holi Hai, The Complete Ramayan in 100 Tweets, The Mahabharat in 100 Tweets, Coloring and Understanding Hindu Symbols and Welcome to my beautiful Mandir.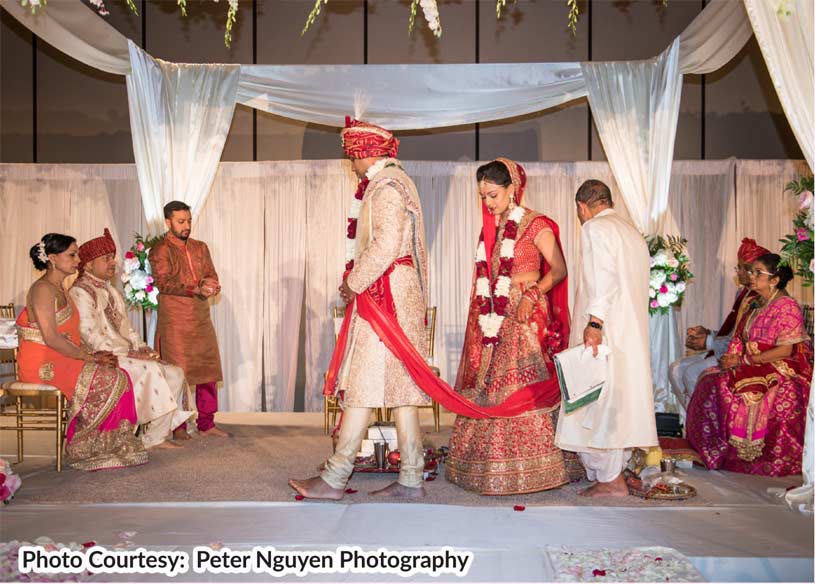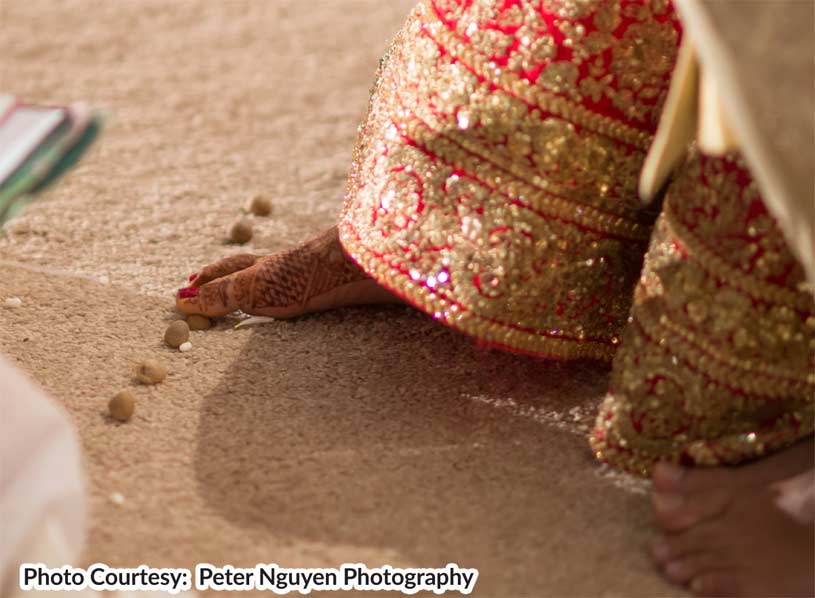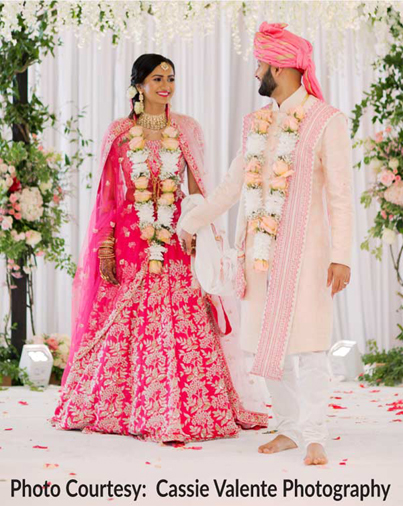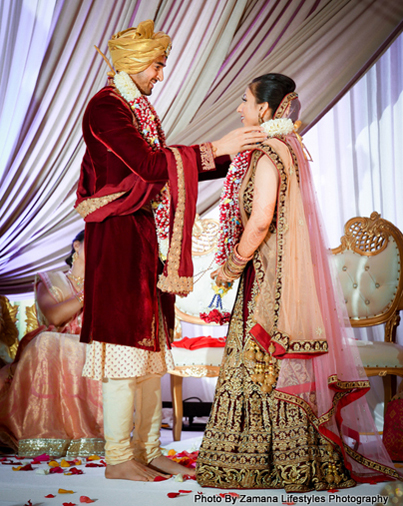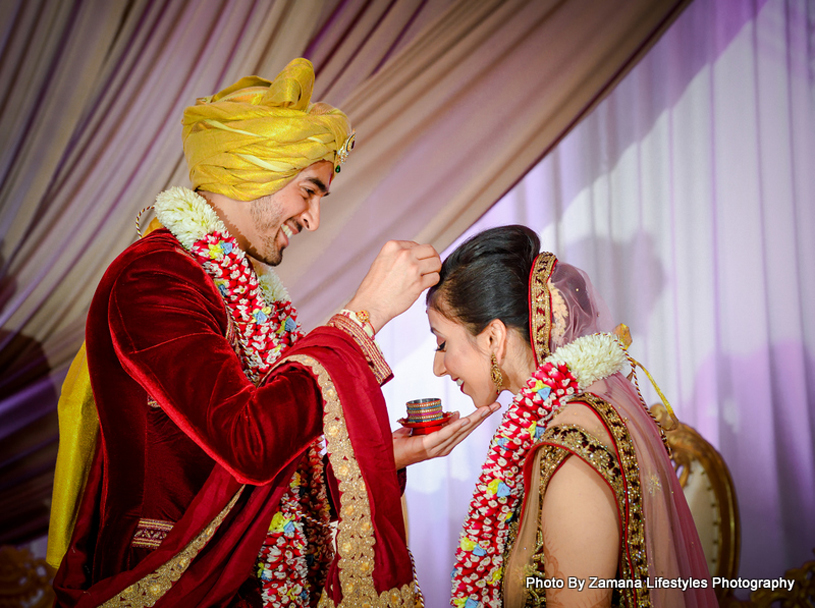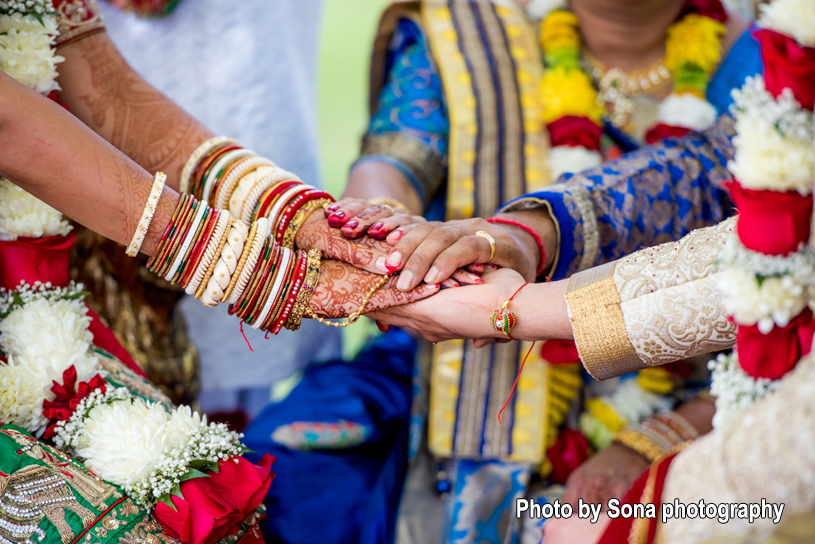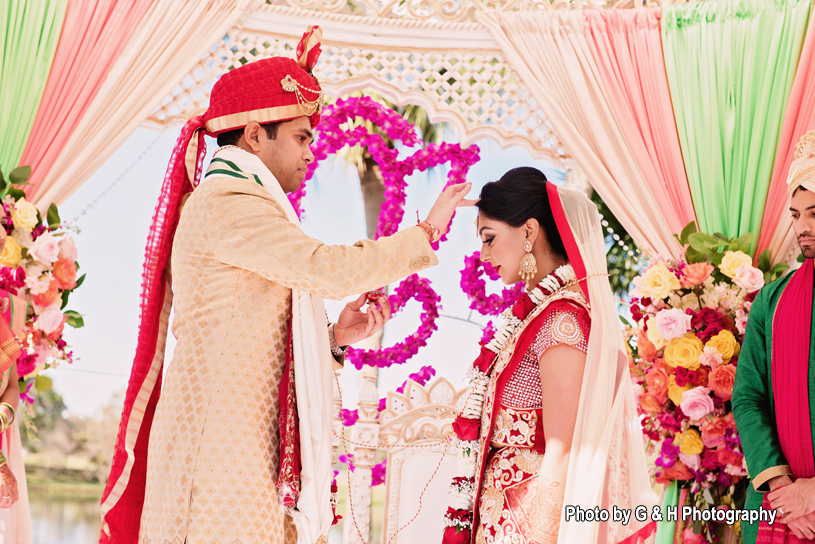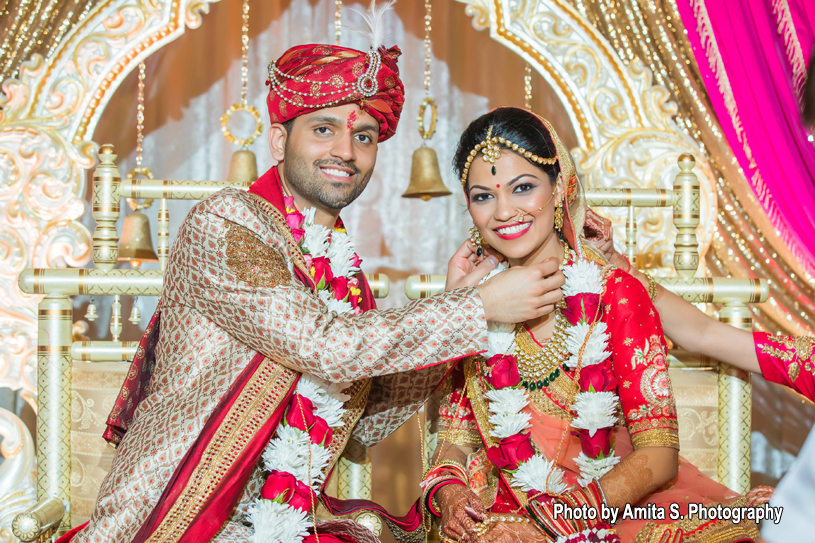 wedding rituals in Hindu weddings
Hindu family
nine sanskars of life
religious obligation
Hindu Marriage Act
Hindu weddings
Mangal Pheras and Saptapadi
Hindu wedding ritual
Mangal Pheras
Sapta phera
saptapadi
Pheras around the fire
Hindu scripture
slokas of saptapadi
Agni-pari?ayana