Aklima and Mark
Aklima and Mark's wedding shone with vibrant green and gave off true organic vibes as a memorable beginning to the rest of their life together. The Covid pandemic forced the couple to reschedule their original wedding four times. The couple finally decided to plan an intimate ceremony in the backyard garden of their home in Orlando, Florida, in presence of close friends and family.  Aklima first met when she interviewed for a job at the airport. For five years, the two worked together, and though he was a tough boss, Aklima appreciated Mark's mentorship. She eventually moved on to a different job, but they kept in touch over coffee and drinks. By 2018, their mentorship became much more and they officially began dating.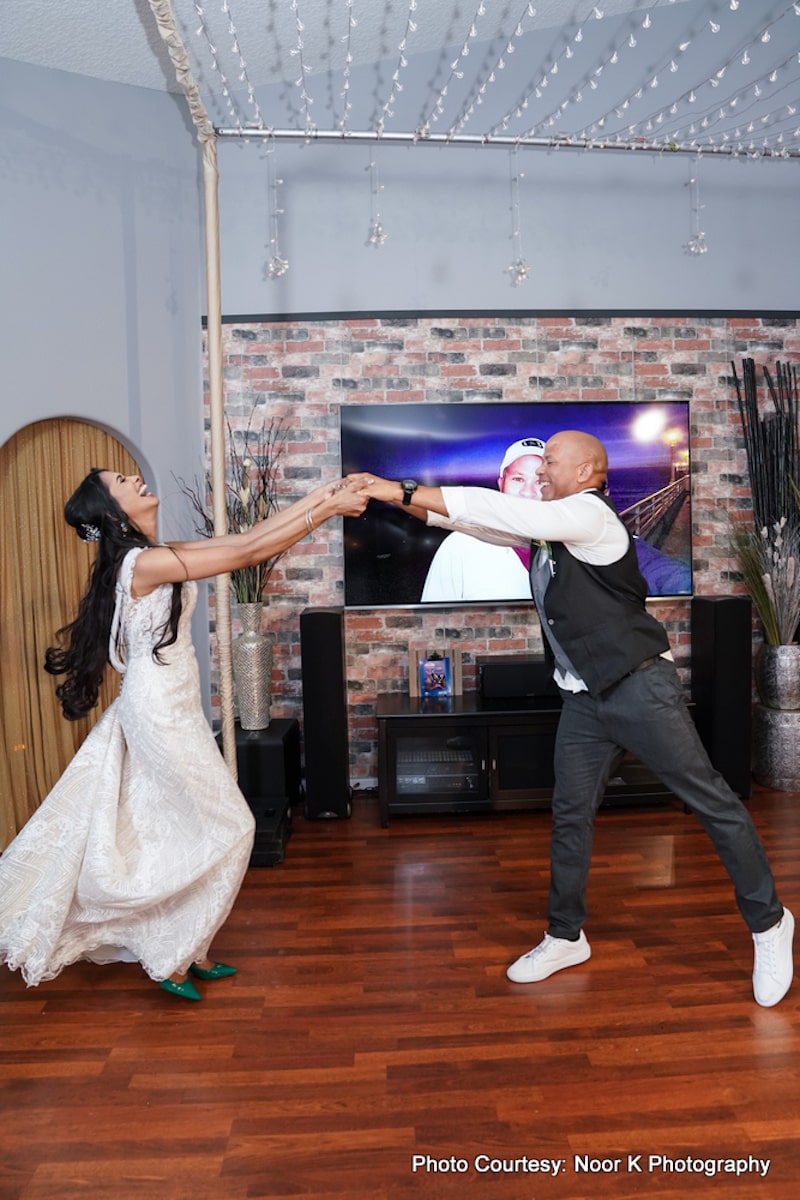 ---
DECORATOR  Dreams To Reality  407-592-9261 | DISC JOCKEY DRock Media 813-405-7019 | HAIR AND MAKEUP Ruqs Salon 321-682-9273 | PHOTOGRAPHER/VIDEOGRAPHY Noor K Photography 407-729-0388 | PRIEST Kevin Knox 407-719-0624
---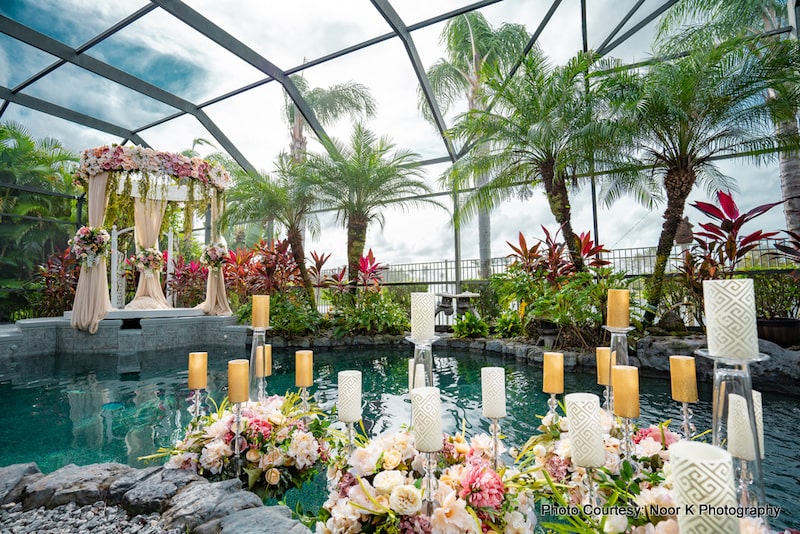 Mark planned a romantic proposal as a surprise during an Eid family dinner. On the auspicious day of Eid, he presented Aklima with a bouquet of red roses and led her to a seat at the end of a red carpet by the pool. Mark got down on one knee and proposed to her in front of her entire family. Overtaken with emotion and the romantic gesture, Aklima said "yes" with tears of joy in her eyes.  The wedding followed Covid guidelines and took place on November 7, 2020, with 25 guests in attendance. Being a natural planner and organizer, Aklima took on the task of planning on her own. Given their diverse backgrounds, the couple wanted the wedding celebration to be a fusion of their backgrounds and cultures.  Though the original wedding was to take place at the Florida Hotel, the couple knew their backyard, a romantic oasis and place of relaxation, would be the perfect venue for their pandemic wedding. Dreams to Reality provided decor, and the result was rustic, organic ambiance in the lush garden by the pool and spa. The backyard was decorated with rustic ornaments and lighting to complement the garden. A white platform was built above the spa to serve as the Mandap/Altar.  Though there were no pre-wedding festivities, Aklima was still able to plan a safe girl's day with close friends, her mom, and aunt, at a spa complete with brunch. For the ceremony, Mark arrived to "She Believes in Me" by All 4 One, and Aklima walked out to "Everything I Need" by Skylar Grey. The backdrop and theme color for the wedding was green to honor Mark's love for the Philadelphia Eagles. The reception struck a different tone. Aklima and Mark transformed their living room into a dance floor with a ceiling of string market lights to give guests the feeling of dancing under the stars. The couple's first dance was to "I Do" by Aloe Blacc. Later, Aklima, who is also a trained dancer, surprised all with a Bollywood dance for her new husband. She performed to a medley of Umrao Jaan's "Salaam" and "Pooch Rahe Hai."   Despite the limited guests and the pandemic, Aklima and Mark's wedding included many personal touches thanks to the bride's innovative and creative ideas, which included custom made masks for the guests.  A memorable "wow" moment was when Mark saw Aklima in her wedding gown and she first saw her groom. After so much stress with the pandemic, rescheduling and cancellation of wedding plans, their bond remained as strong as ever. It was a beautiful moment when they stood together against all odds and finally tied the knot. Aklima advice to couples planning is to be frank and open with each other about your plans and aspirations regarding marriage. Despite their tensions and disappointments regarding wedding plans, cancellations, and the pandemic, the couple stood by one another as a rock solid support system and will always have fond memories of their luscious backyard wedding.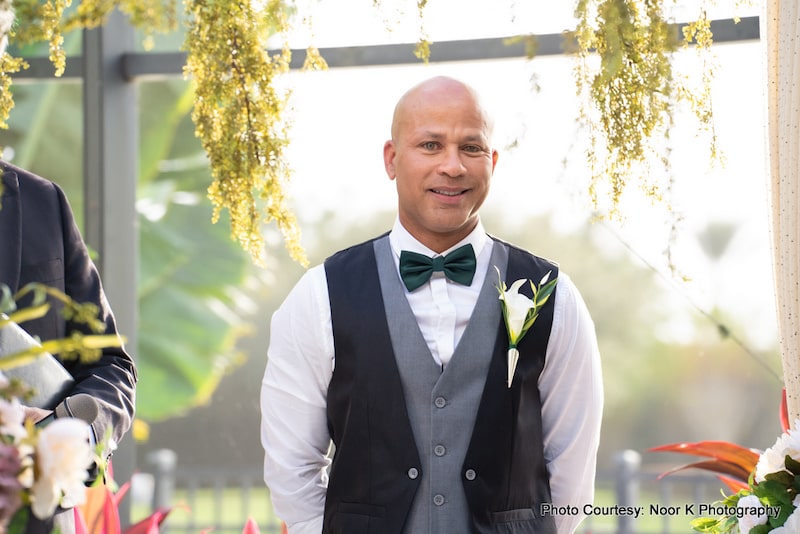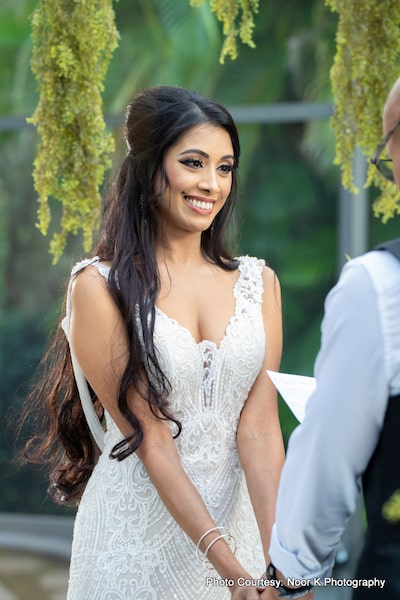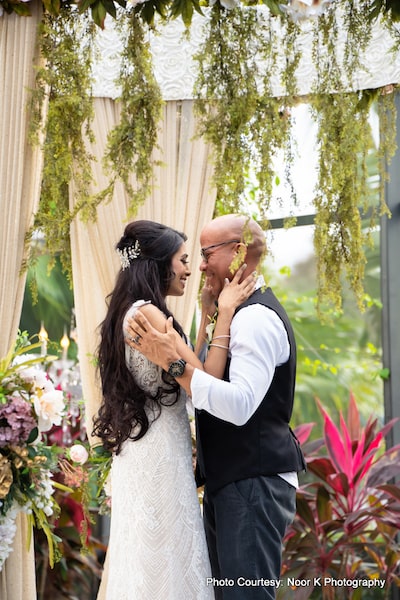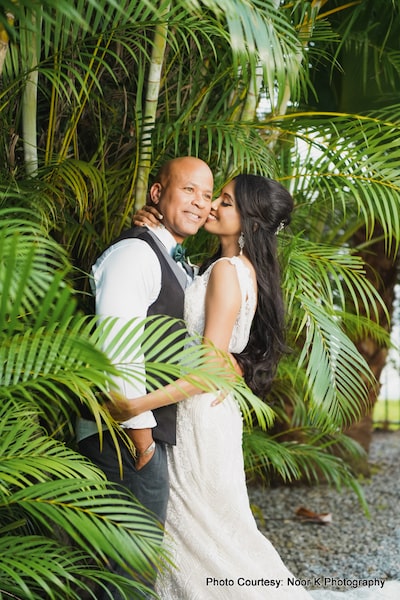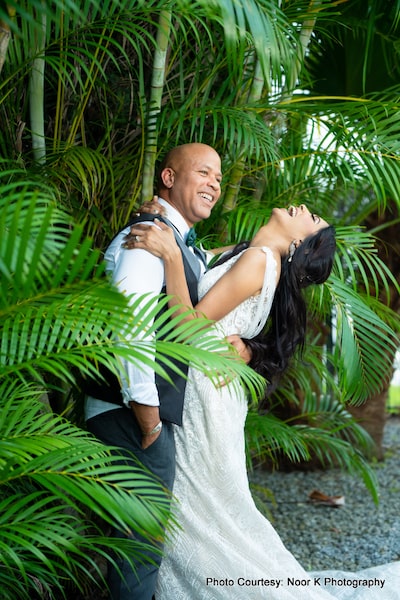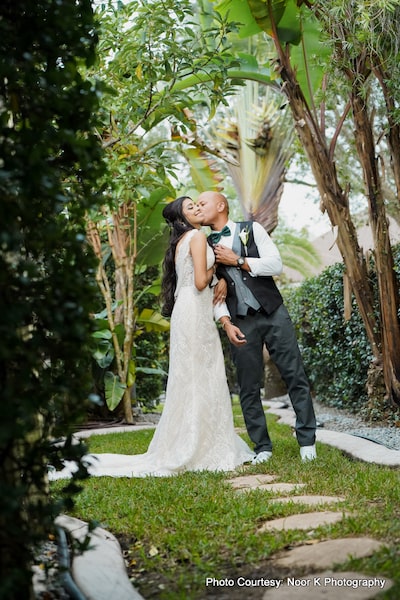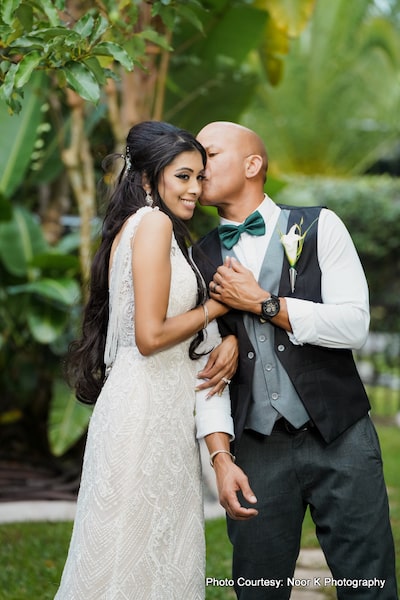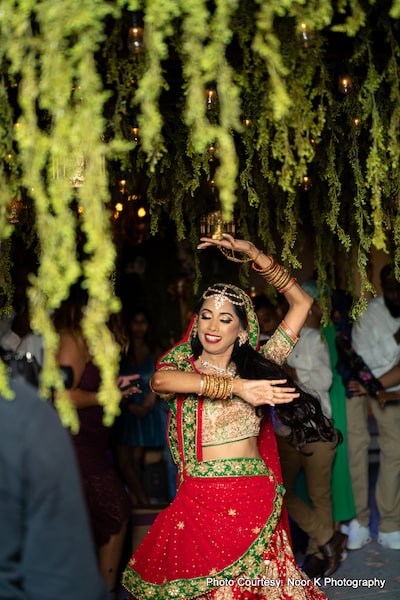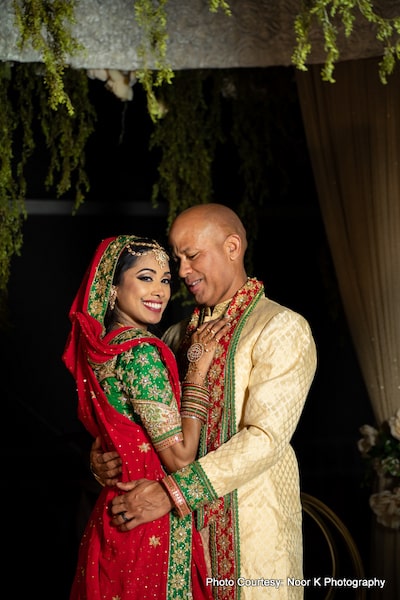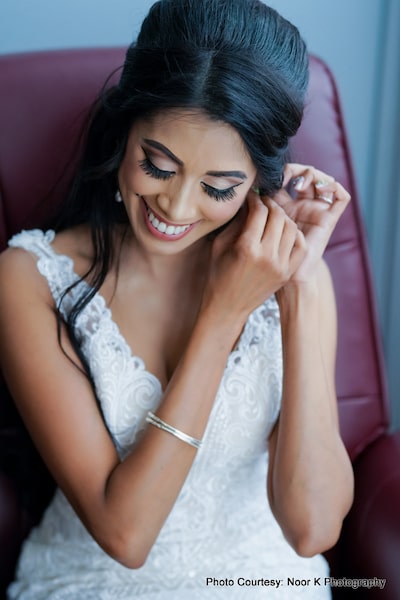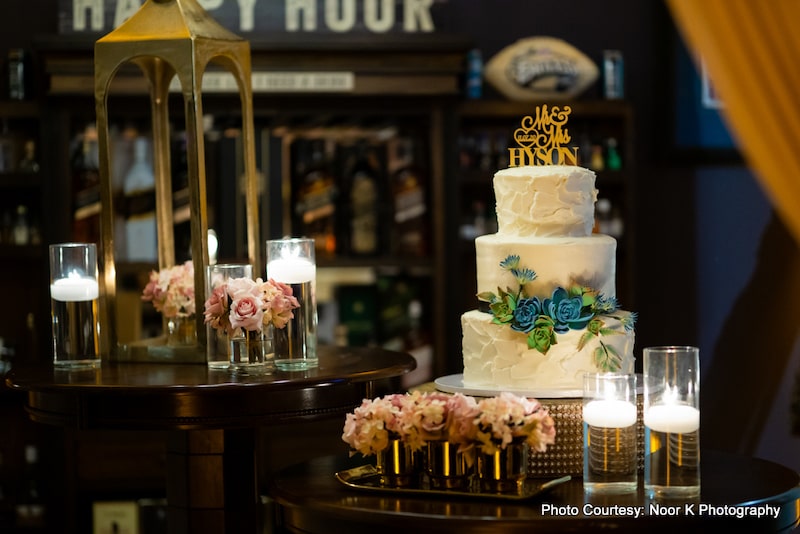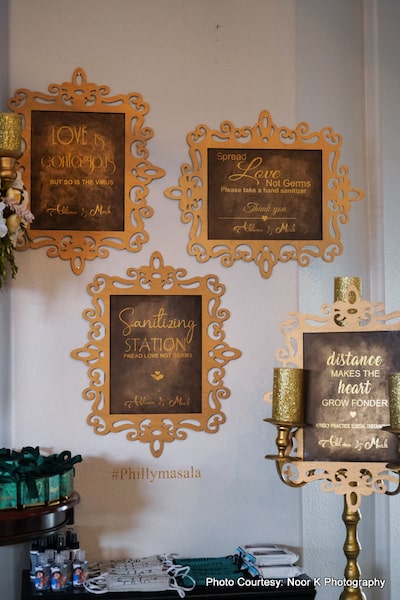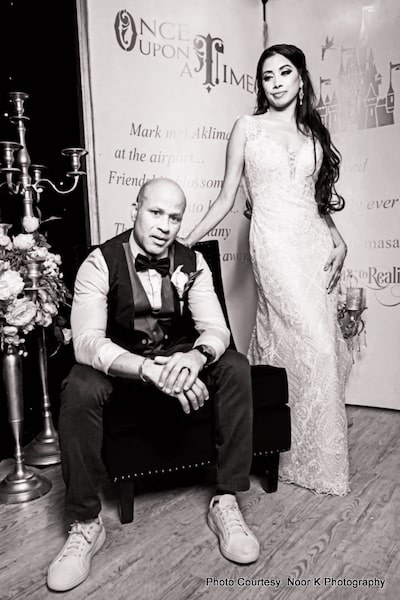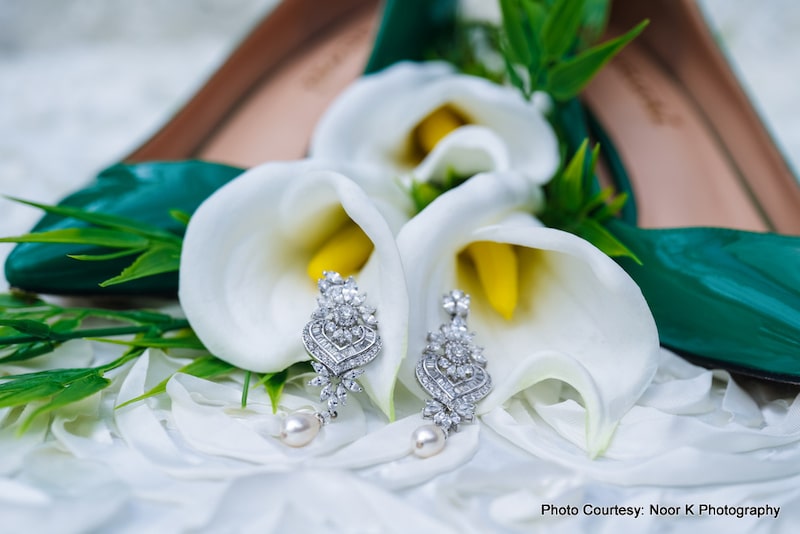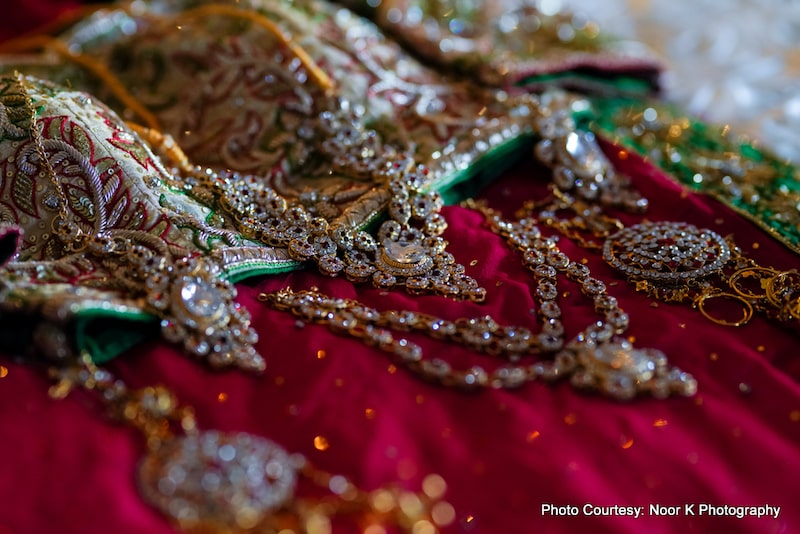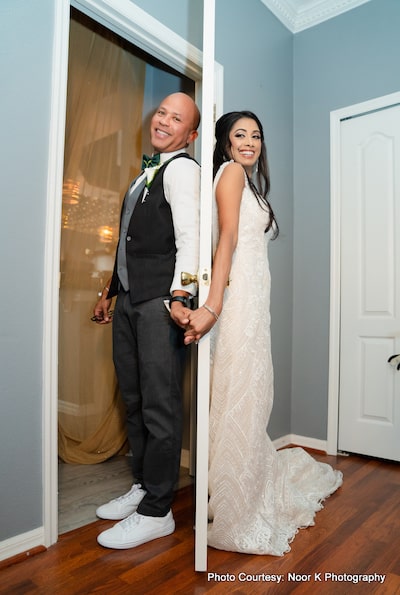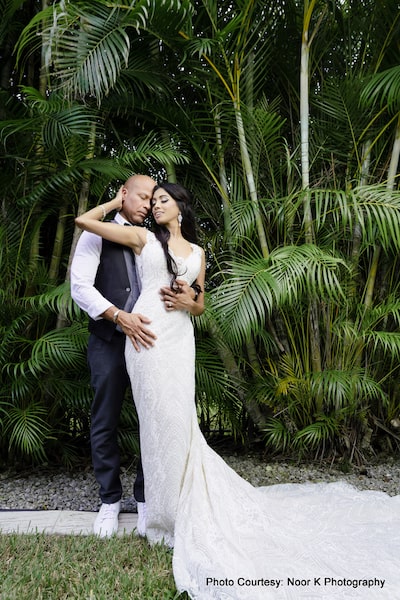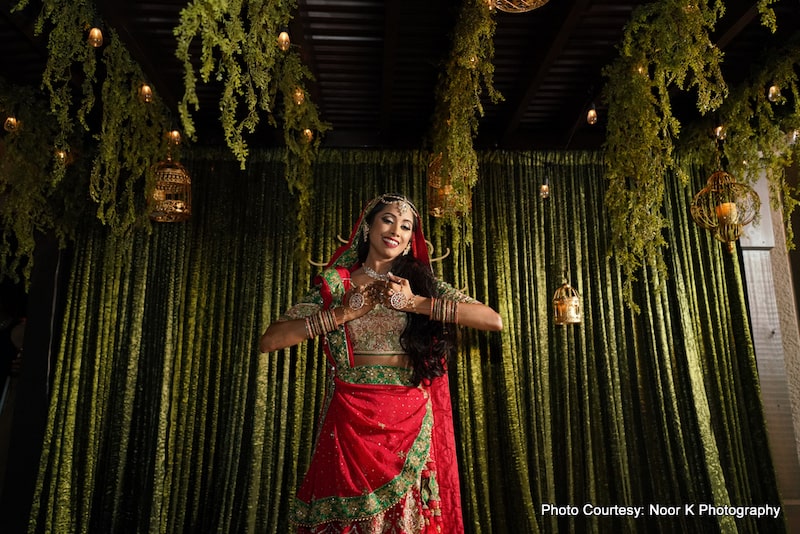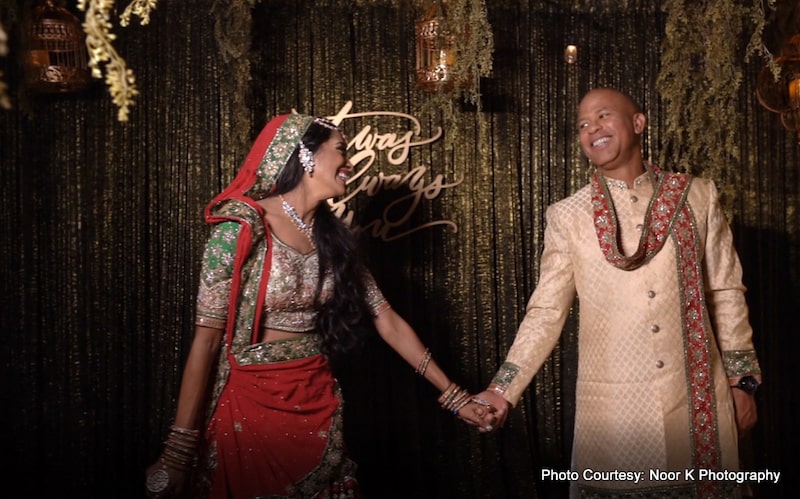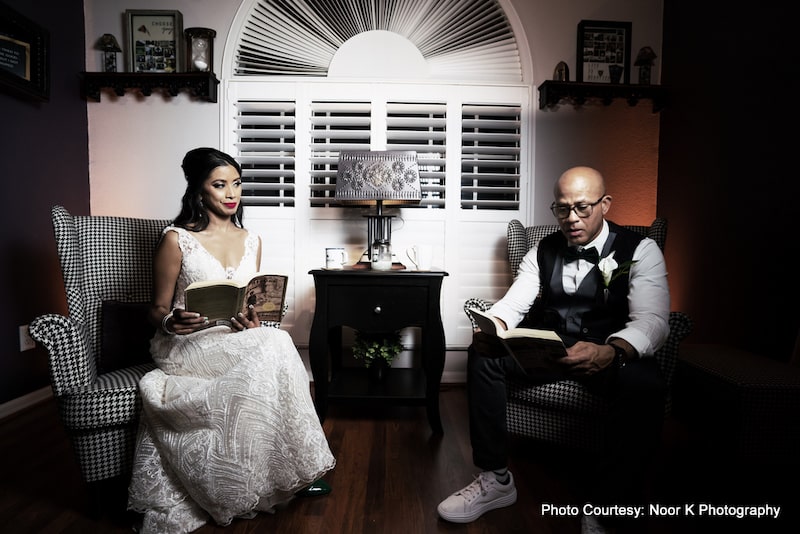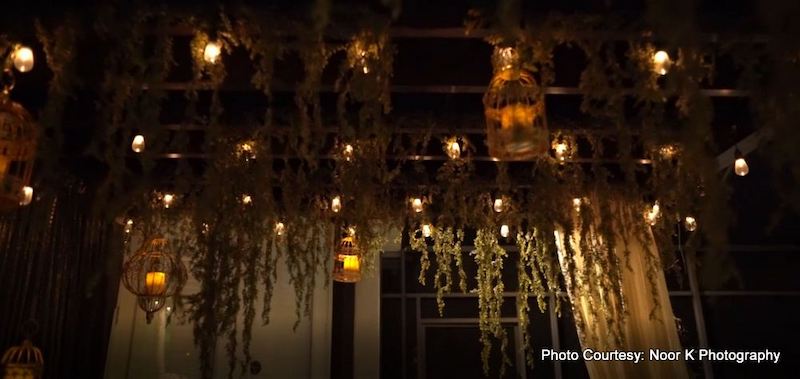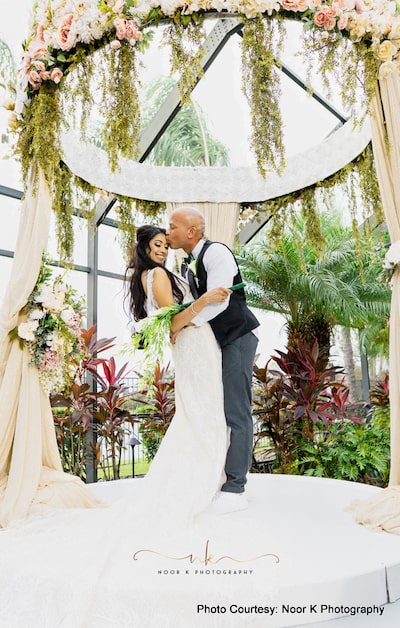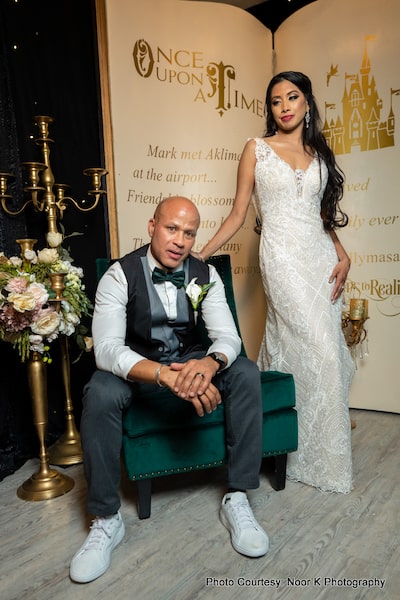 Aklima and Mark's Wedding
Covid Pandemic
Indian Original Wedding
Auspicious day of Eid
Indian wedding celebration
Indian Wedding Decorator
Dreams to Reality Florida
Rustic ornaments and lighting
Romantic Proposal
Everything I Need by Skylar Grey