April and Avi Hindu Wedding Style shoot in Brooklyn Bridge Park, New York by Vivian N Photos
How we met
We met on the first day of orientation in college, two international students away from home for the first time. We became fast friends, but lost touch with each other for the rest of the first year, until just before it ended. We re-connected our second year, and started dating midway through the first semester, and have been together ever since!
April has always loved her birthday, so Avi planned for them to go on a holiday together, with destination being a surprise. They ended up in Costa Rica, and after some clandestine arrangements with the owner of the resort they were staying in, a breakfast for two in a private gazebo was set up. When April arrived, she automatically assumed it was for her birthday, and got the shock of her life when it was indeed that-but also the setting for Avi's proposal as well.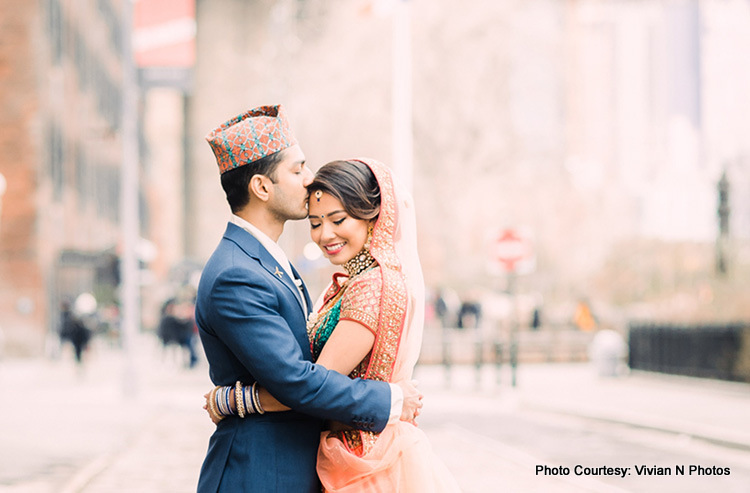 Favorite part of our wedding
Everything. It was so special to have those we loved the most make the effort to come and celebrate with us-destination weddings can be difficult that way but it was amazing to have those we love and who love us most there with us.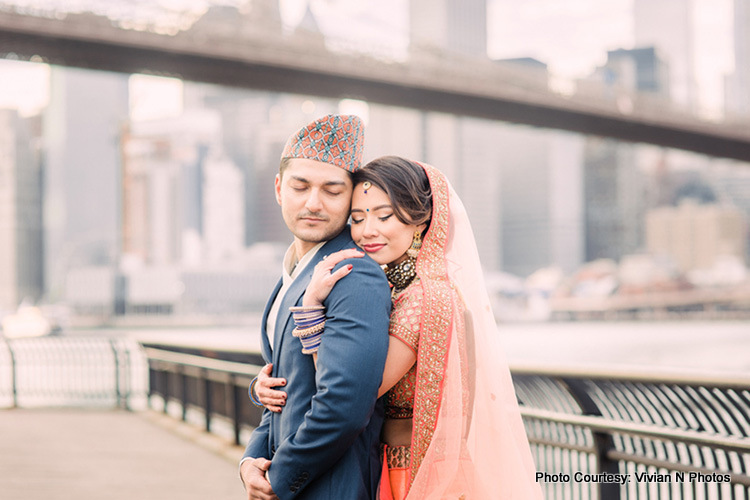 ---
LOCATION Brooklyn Bridge | CALLIGRAPHER Designs by Ellen | MAKEUP ARTIST Irene O' Brien 347-242-9513 | PHOTOGRAPHER Vivian N Photos 934-222-1227
---