Bhavika Weds Rushil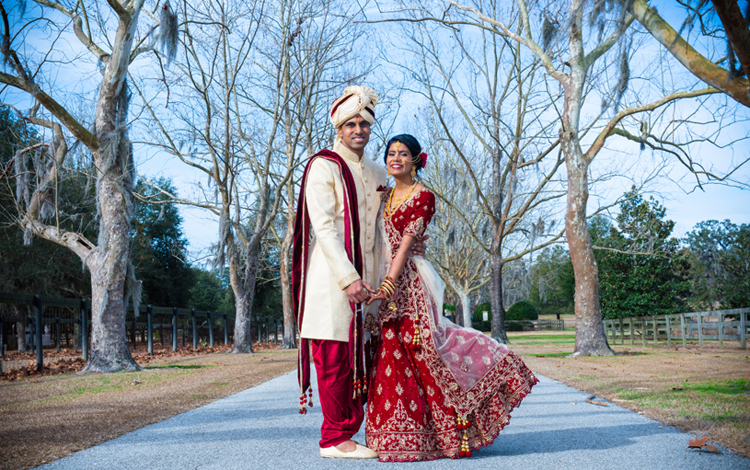 Bhavika, anesthetist, and Rushil, consultant, first met at the House of Spices in Orlando where both their families had gone for Janmashtami Samaiyo grocery shopping in 2009. Bhavika saw her friend Roshni in the naan aisle and went over to say hello. Roshni's brother Rushil was also there, and so introductions were made. However, the two didn't become friends until a chance meeting at a football game. In the fall of 2011, Bhavika went to a Gator football game with her cousin, the same one Rushil was attending with friends. He saw Bhavika at a distance, walked over, and the two began talking. Since exchanging phone numbers that day, the pair haven't look back.
In January 2017, Rushil and Bhavika joined her family on a trip to Colorado. After spending an eventful second day in Estes Park playing in the snow and shopping, Rushil drove Bhavika to a lakeside so they could watch the sunset. Bhavika was so cold, but Rushil reminded her they didn't get a couple's shot that day. So, Bhavika took off her coat and turned around to see Rushil on one knee.
The couple decided on a wedding date of January 27, 2018. Bhavika and Rushil wanted Gainesville, Florida, to be the site of their celebrations given they began their journey there. The Barn at Rembert Farms in Gainesville was the ideal place for festivities.
Pre-wedding events included a Mehndi at Bhavika's mama's house; Vidhi puja at the groom's place; Santek outside the wedding venue; and followed by the Garba at the wedding venue.At the Garba, Rushil surprised Bhavika with a special dance performance. Bhavika's mom and her friends from the Gainesville BAPS Mandir also did a surprise garba dance performance that was so full of energy.
The wedding was held outdoors with yellow, white, and touches of maroon creating a lovely ambiance. The baarat included a dholi and traditional Indian music. For some key moments, special songs were chosen. The bride's mother insisted "Sajanji Ghar Aya" be played for the arrival of the groom from his baarat.
Rushil entered the mandap to the "Jash ne Baahare" instrumental with his and the bride's parents on his arms. Bhavika walked in under a floral canopy handmade by her sisters with the "Kaise Mujhe" instrumental playing in the background.
The beautifully decorated reception followed a rustic theme and included some poignant moments. Bhavika and her father danced to "Laadki," a song he picked out months before.
Bhavika and Rushil advise couples to have fun and focus three-four details that matter most and then let the rest go as it will all work out in the end.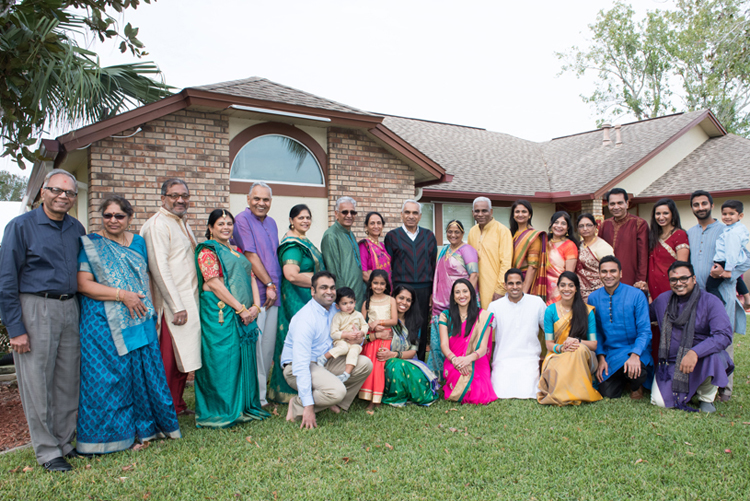 ---
BANQUET HALLS The Barn At Rembert Farms 352-317-4363 | BEAUTICIANS / COSMETICIAN Alissa And Crew For Your I Do 386-965-1085 | DECORATOR Nikun Events 407-448-7128 | DISC JOCKEY Dj Krishan 352-299-0743 | HORSE AND CARRIAGE Pinto Carriage Works 904-222-5272 | PHOTOGRAPHER Digital Dream Studio 407-791-6064 | PRIEST Acharya Ramesh Mehta 813-453-9334 | RESTAURANT/CATERING Baps-Shri Swaminarayan Mandir 407-857-0091
---