Crystal and Devendra
During the winter of 2018, Devendra and Crystal connected via the Indian dating app Dil Mill. They fell in love at the same moment, but destiny had other ideas when Crystal was accepted into the nurse practitioner program and Devendra began working at Microsoft. Soon, the memory of their exchange began to fade. However, it had been two years since their last chat when Devendra recalled it after seeing Crystal Patel's display photo.
Devendra decided to take a chance and message Crystal once more. On the streets of Bombay at the time, Crystal was busy eating pani puri. She was dealing with COVID in India during the two weeks he was waiting, and they were urged to return to the USA right away. She returned to Florida with her family.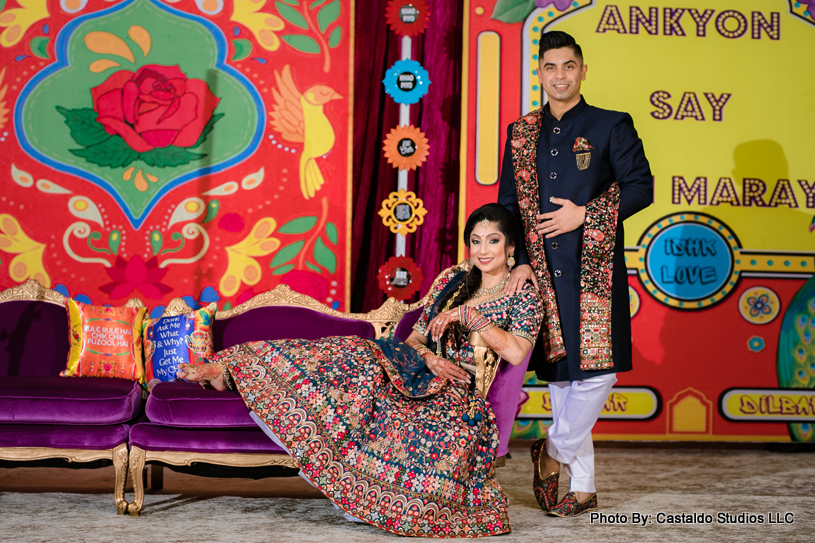 ---
BANQUET HALLS Caribe Royale Orlando 407-238-8470 | BEAUTICIANS Beauty Marked 813-445-6485 , Henna Allure 321-444-5911 , Onesite Beauty 404-704-2289 | CAKE  Tru-Cakes 407-473-5849 | CATERING Aashirwad Indian Cuisine 407-370-9830 ,  Khasiyat Restaurant 407-252-8756 , Maa Vimla Catering 407-408-6030 | DECORATOR Dreams To Reality 407-592-9261 |  DISC JOCKEY Awaaz Entertainment 407-902-9639 , Jashn 404-441-3539  |  EVENT PLANNER Elite Dream Creations 407-733-2597 | LIMOUSINES & TRANSPORTATION VIP Wedding Transportation 407-822-7755 | MEHNDI Vandana Methi 630-656-3401 | PHOTO BOOTH Capture Your Events 321-402-3446 | PHOTOGRAPHER/VIDEOGRAPHY Castaldo Studios LLC 407-347-8926 , NSPG Media 407-301-8648  | PRIEST Mahesh Gor 321-297-6167 | WEDDING SERVICES Dream Dance Floors 407-988-4749
---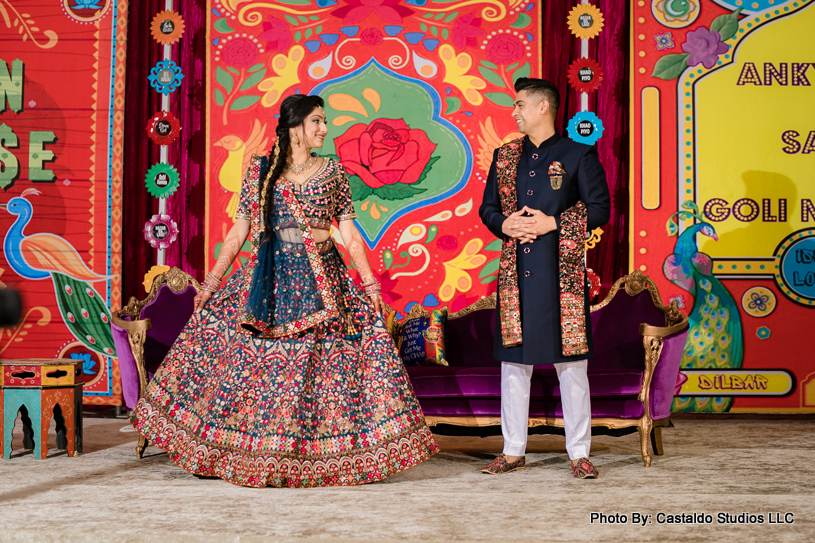 On March 28th, 2020, she finally replied, and they immediately resumed their chat. Due to the epidemic, they were sadly unable to go and had to wait patiently for the president to issue travel authorizations. They came together on June 10th, 2020, in Sedona, Arizona.
They both agreed that they had something special and had a great time on their trip. The next step was eventually reached after trips to each other's cities and getting to know each other's families. Devendra surprised Crystal with a trip to Alaska on July 28th, 2021, when they flew in a private helicopter to the top of a glacier, where he magically proposed to her. The wedding date was selected by Crystal and Devendra for December 11, 2022. After making several journeys to look at potential wedding locations, the Caribe Royal was chosen.
They selected Elite Dreams Creation to serve as their full-time wedding planners after choosing the location. When Hurricane Nicole began to threaten Orlando, the boho-chic mehndi was being held indoors. Devendra and Crystal made the decision to incorporate the colors magenta and haldi yellow into their pithi, which was held on the Boca Pier Foyer. The Sangeet night's theme was "Horn OK Please," which is what is written on signs behind trucks in India. The truck art motif was brought to life by its decorator, Dreams to Reality. The guests were kept busy all night by the variety of Bombay street food options available at the vendors. Raas and Garba were followed by unexpected dance performances by family and friends. As the guests danced their way to the door, the baraat's exuberance was contagious.
The bridegroom arrived in a vintage silver convertible Cadillac. Around the golden pillars, flower decorations in shades of mauve, burgundy, off-white, and pink made up the mandap. During cocktail hour at the reception, a live piano played Bollywood tunes from the 1980s for the attendees. Then came our first dance to one of our favorite songs, Thoda Thoda Pyaar, and Devendra and Crystal's dramatic entrance into the ballroom. With the help of their families, the wedding planners, and the organizers, everyone enjoyed themselves.