Deepali and Ajay
Funnily, Deepali, marketing specialist, and Ajay, quality engineer, each have different versions of their "how we met story." Deepali insists they met at a cousin's wedding in Dallas, but Ajay insists that he was first taken in by Deepali's picture on the Shaadi.com app, and then smitten with her smile at the wedding. In fact, he re-subscribed to the app just to pursue his hopes of getting to know her. Deepali thought that guy "Ajay" holding up the sheet and serving lunch at her cousin's wedding was "very cute," and she tried to engage him actively in conversations.
Ajay's proposal came just six months after the couple first met. The unique proposal involved a treasure hunt complete with math problems and interesting questions as well as shopping and salon trips, snacking, and town hopping in a party bus. The fact that the entire family was involved in setting up the props, planning, and helping in the exciting treasure hunt made the proposal even sweeter for the couple. When Deepali finally met Ajay at the top of a staircase, he got to one knee and popped the question!
When Deepali and Ajay began wedding planning, their project management and process control skills kicked in and managed to pull off DIY decor for the mehendi, pithi and garba. The mehendi took place in Deepali's backyard, which was elegantly refurbished with a wooden stage and a classy backdrop stand made with mirror-studded black and gold painted PVC pipes. For the pithi, the family constructed a huge tent with a peacock-embellished cloth (from India) decorated with artificial Indian marigolds to add a traditional look to the event. The garba was hosted at 502 East Event Center, and Deepali's family constructed a gorgeous DIY centerpiece from peacock feathers, ethnic cloth and dandiya sticks. Deepali's sister was the "mehendi wali," and she made sure that the football loving bride got her favorite football team logos, Colts and Patriots, etched in the designs. Ajay showed off his engineering skills by creating unique snack boxes full of activity ideas to keep the guests entertained. He also created jumbo sized gold painted table numbers out of cardboard boxes that the couple later used as photo props while posing with their guests!
The "in sync" couple showed off how well matched they were at the reception with a gorgeous green-gold theme. Deepali's mint green dress and forest green accessories complimented Ajay's velvet green jacket. The happy couple swayed to the rhythm of Lukas Graham's "Love Someone" for their first dance. Deepali and Ajay are the perfect example of how love can make the whole world go around!
---
BANQUET HALLS 502 East Event Center 317-843-1234 | CATERING India Sizzling 317-845-5500 | DECORATOR Indiana Wedding Decorators 317-590-3166 | DISC JOCKEY DJ Mavi Productions 513-885-1679 |CAKE Classic Cakes 317-844-6901 | Sweet & Savory 317-802-9004 | Dunkin' Donuts 317-853-6581 | HAIR AND MAKEUP Bhavika Pandya 317-502-7465 | | HORSE/CARRIAGE Blue Ribbon Carriages 317-631-4169 | MEHNDI Mendhika – Creations by Krupali 317-656-7271 | PHOTOGRAPHER/VIDEOGRAPHY DARS Photography 847-250-7613 | Visionaries Video 317-829-4010 |
---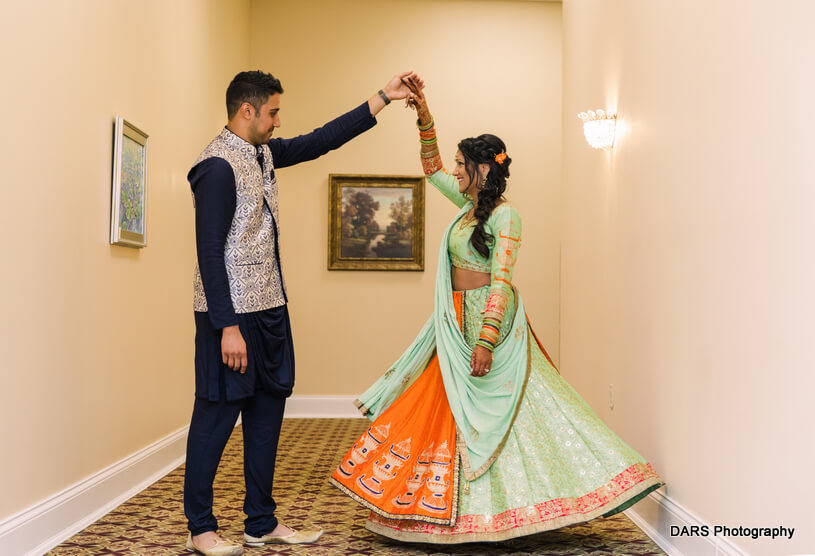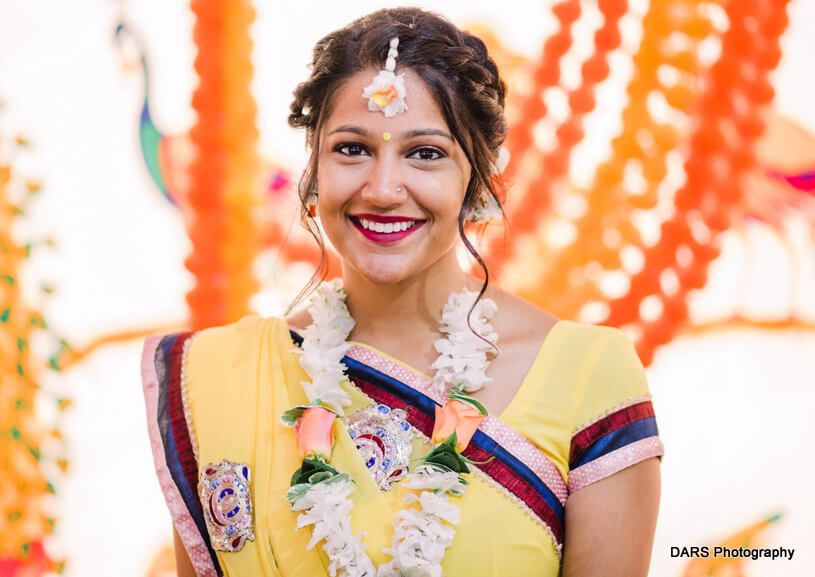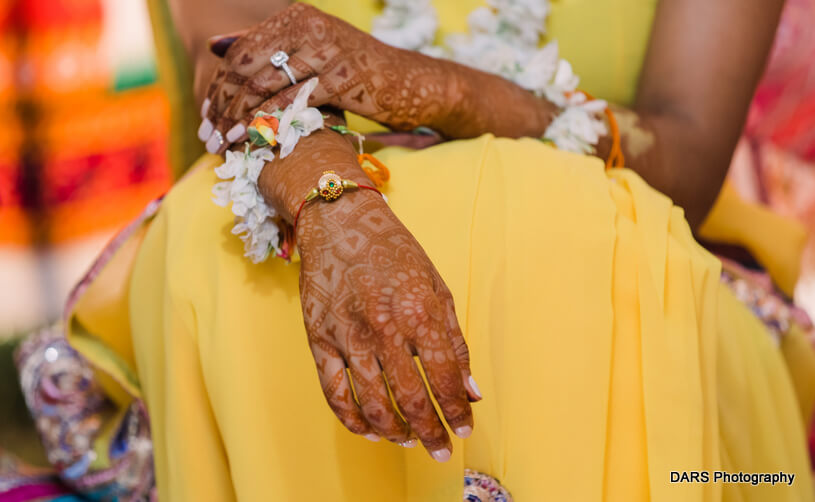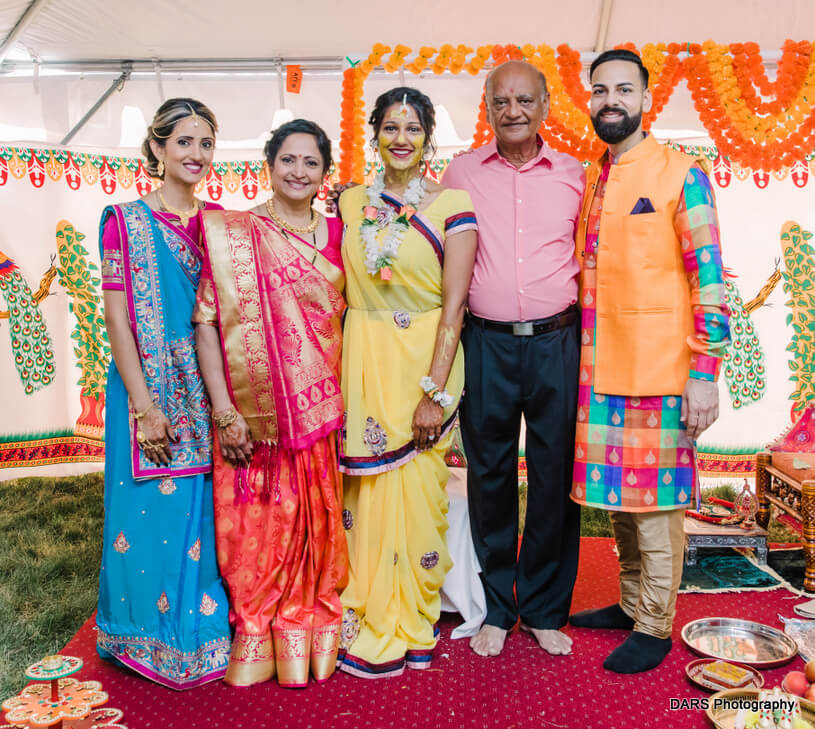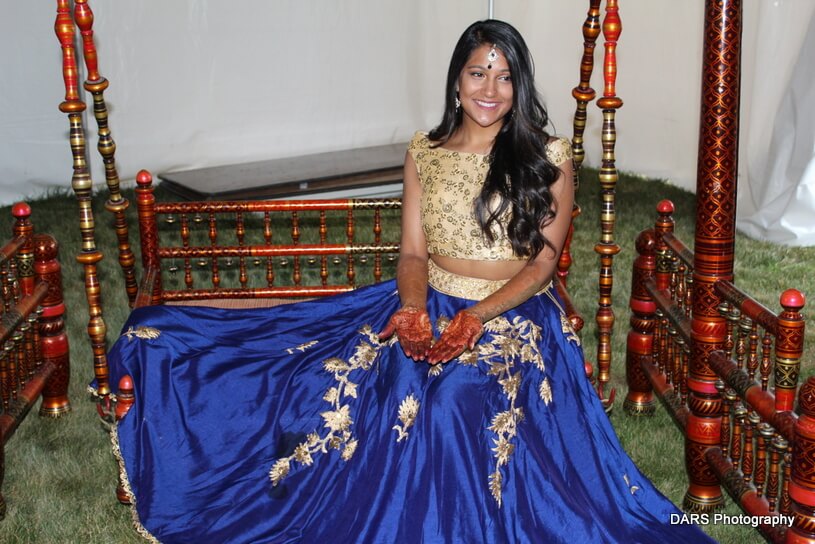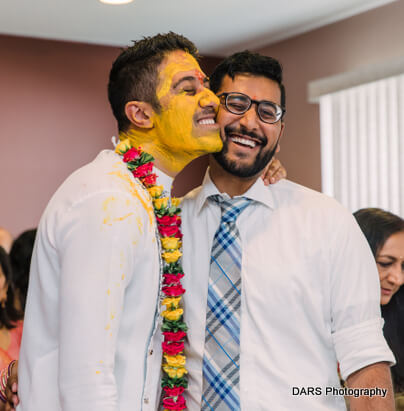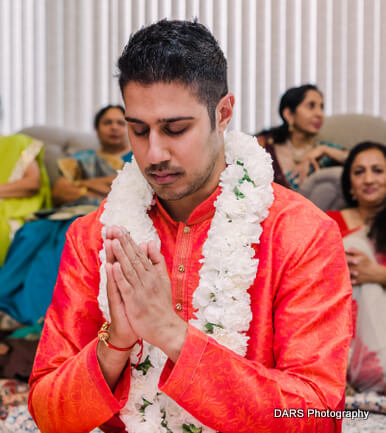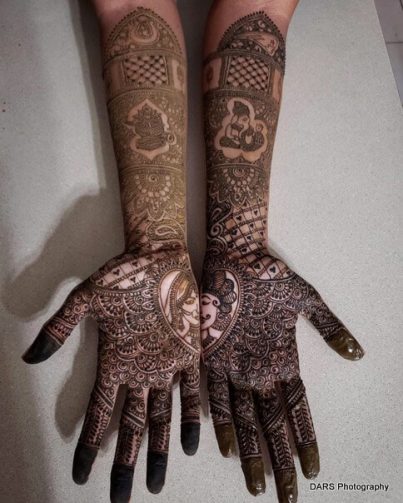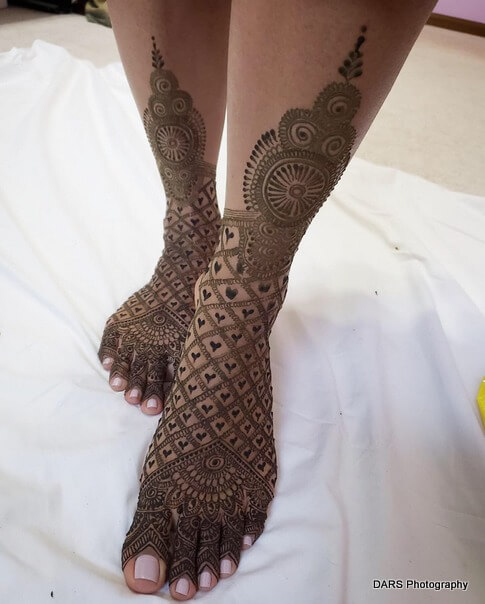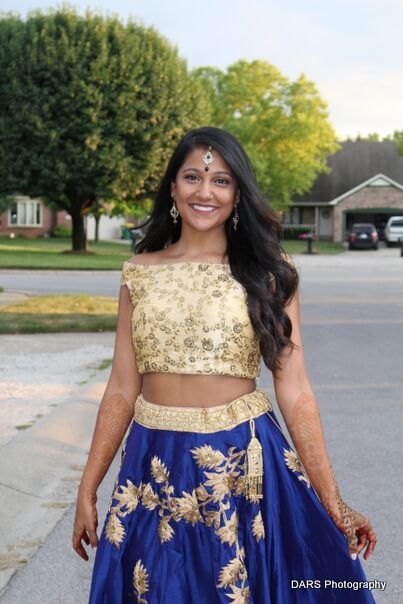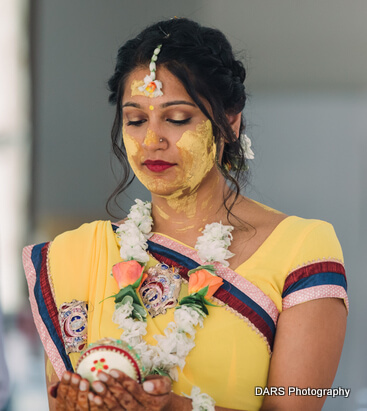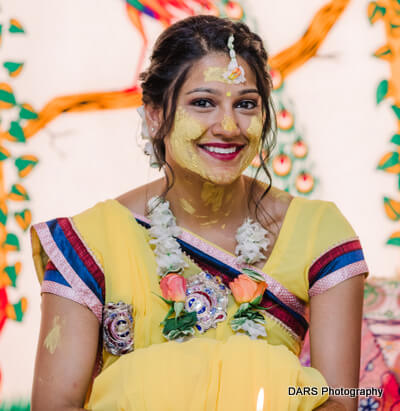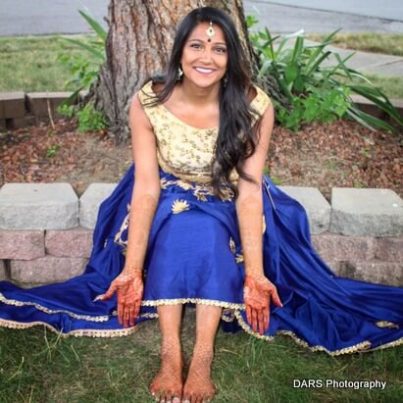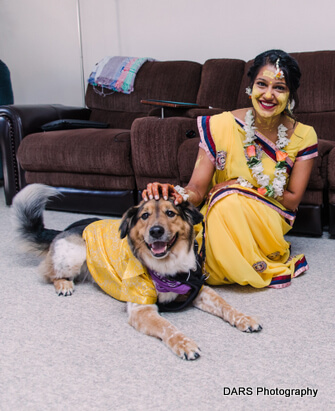 Ajay and Deepali Indian Wedding in Dallas
Indian Dating App Shadi.com
Indian Wedding shopping
Indian Beauty salons in Florida
Indin wedding Mehendi by Mendhika – Creations by Krupali
Indian Wedding Ritual Pithi
Indian Wedding Ceremony Garba
Indian wedding dandiya
Indian Wedding Banquet Halls 502 East Event Center
Wedding Cakes by Classic Cakes
India Sizzling Restaurant in Florida
Indiana Wedding Decorators
Indian Wedding Disc Jockey DJ Mavi Productions
Indian Bridal Makeup by Bhavika Pandya
Blue Ribbon Carriages
Mendhika – Creations by Krupali
Indian Wedding Photographer DARS Photography
Visionaries Video