Divya and Kush
Both of them are physicians and have known each other formally. However, it was the rhythm of the dance that made them fall for each other. Divya Aickara and Kush Shah fell in love as competitors in a dance competition in Fort Lauderdale in October of 2013.
Divya won both the competition and Kush's heart as they began dating. After a six-year relationship, Kush proposed to Divya on New Year's Eve, 2018, in Miami. Divya said "Yes" and the couple started planning for their marriage. However, the Covid-19 pandemic upset the celebration plans initially. After the restrictions were over, they decided to have the formal wedding ceremony on January 22, 2022, at Omni Orlando Resort.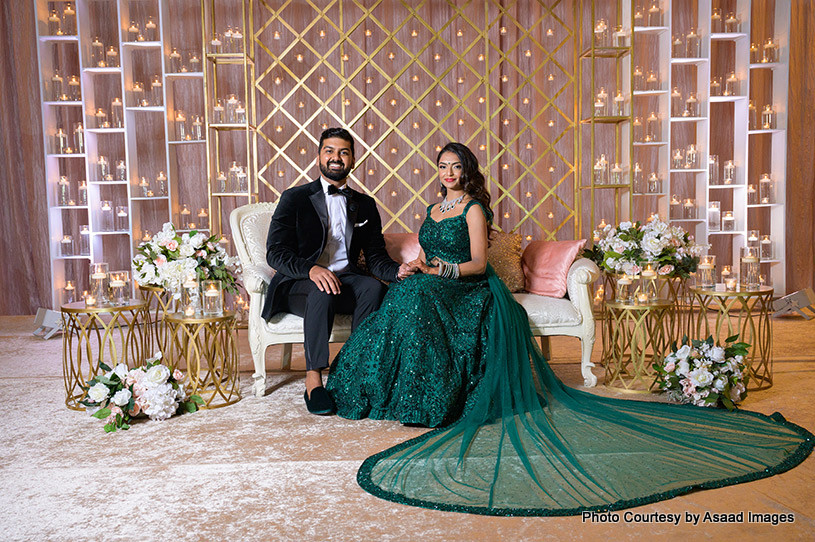 Both Divya and Kush are great supporters of wedding planners to ensure a stress-free and organized function. Among the pre-wedding ceremonies, they had the Mehndi, Pithi, and Sangeet/Garba. The Mehndi was an intimate affair with close family and friends in attendance. The backdrop was beautifully decorated with bells, roses, and multi-colored umbrellas. There were two canopies where the artists applied Mehndi to the guests.
The Pithi was also an intimate event where the couple appeared in matching yellow outfits, Converse All-stars, and Aviator sunglasses. The Sangeet was full of energy, color, and fantastic décor with a canopy of multi-colored kites and flags as well as market lights. Excellent dance performances from both families and fantastic food made the event a major hit.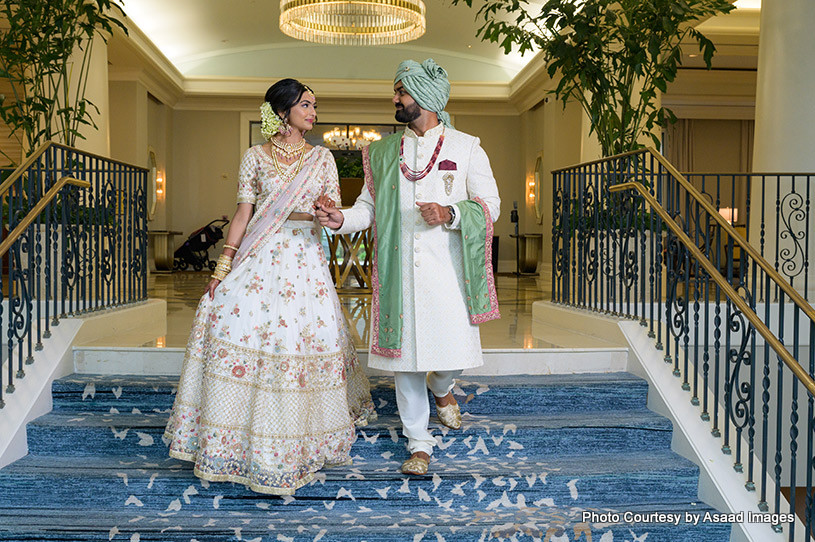 ---
BANQUET HALLS Omni Orlando Resort at Championsgate 407-238-6539 | BEAUTICIANS Michele Renee The Studio and Salon 813-531-7770 | CATERING Khasiyat Restaurant 407-252-8756  Saffron Indian Cuisines 407-674-8899 | DECORATOR Forever Flowers Events 727-656-5583 | Nikun Events 407-448-7128 | DISC JOCKEY Awaaz Entertainment 407-902-9639 | EVENT PLANNER Apsara Events 813-530-6566 | MEHNDI Henna Allure 321-444-5911 | PHOTOGRAPHER Asaad Images 407-221-3333 | PRIESTAcharya Ramesh Mehta 813-453-9334 | VIDEOGRAPHY Foraged Films 850-559-5086
---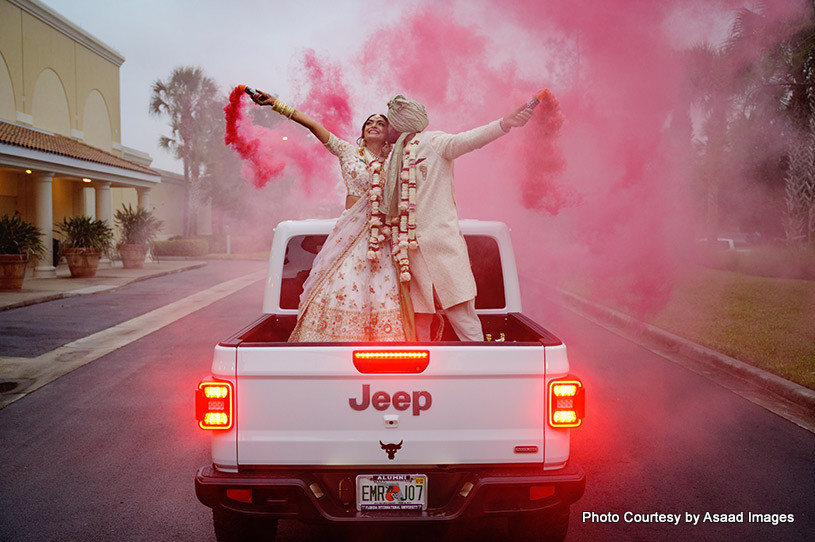 The wedding ceremony was supposed to take place outdoors, but cold weather and rain shifted the celebration to inside the ballroom. It featured a dark wood Mandap with a floral frame highlighted by portraits of both Divya and Kush's grandparents opposite the Mandap as a mark of respect.
Kush arrived at the venue dancing with his family and friends on a Jeep while the groomsmen carried an elephant on a stick. Live Dholi and Bollywood songs dominated the music. Just after the ceremonies were complete, the couple went out on the Baraat Jeep for an intimate photo session. It was the most precious memory for both of them during the entire ceremony and celebrations. The reception theme was elegant and classic with shades of champagne, gold, and white featuring pink and white flowers.
Candlelight was used extensively through the background and along the stage edges. Light pink and golden yellow up-lights were lit throughout the room. The couple along with the bridesmaids and the groomsmen gave stellar dance performances with Bollywood, Hip Hop, Pop, Reggaeton, and other music. All 260 guests had a wonderful time. This was how the newlyweds celebrated their memorable day — with excitement dominating.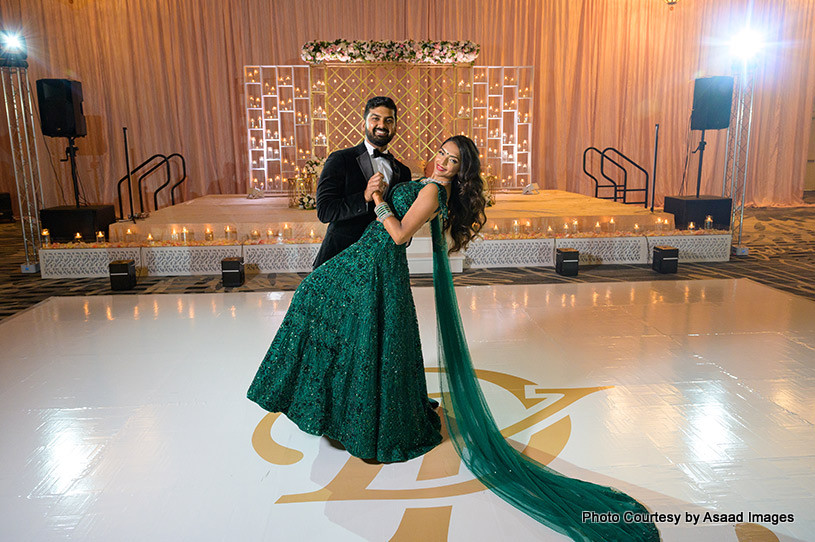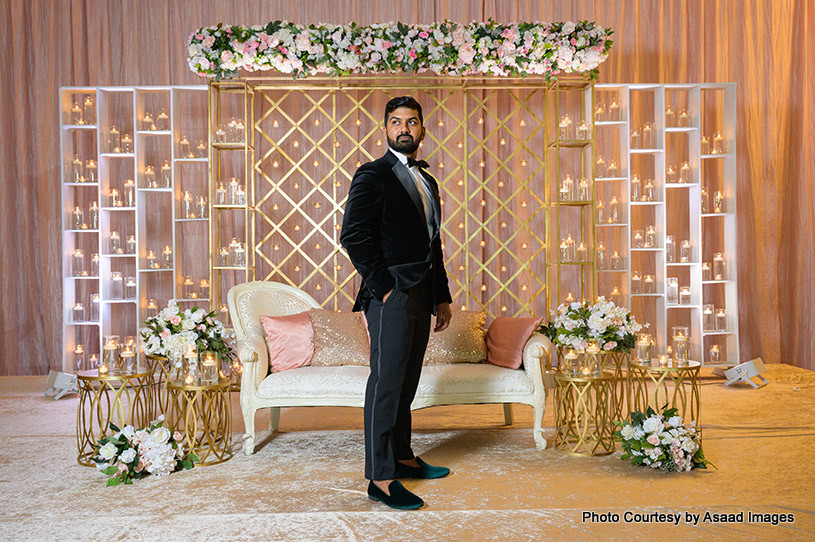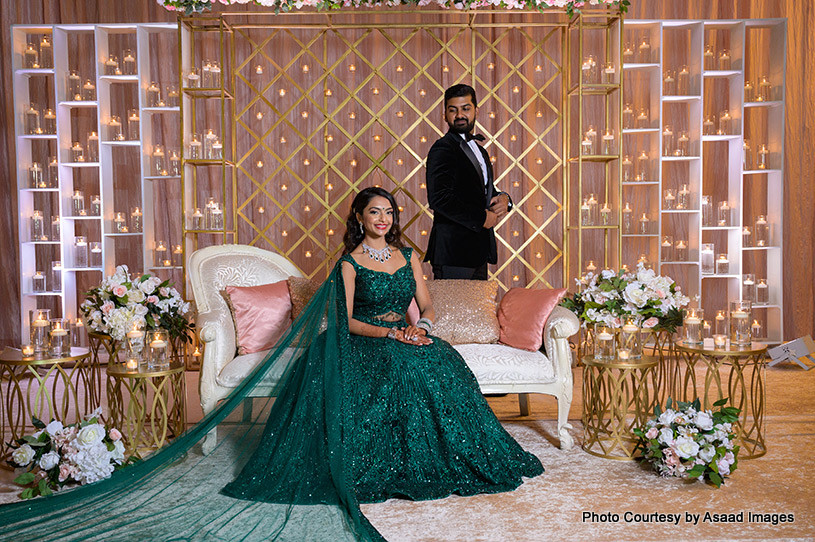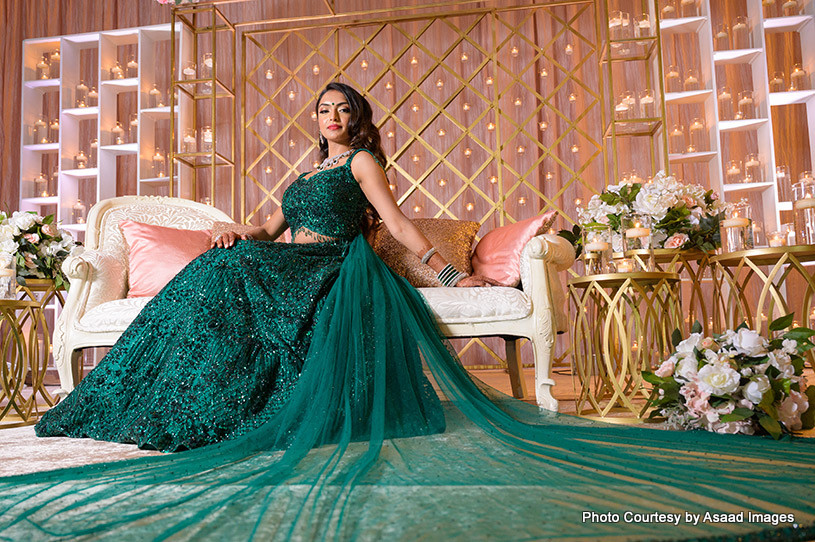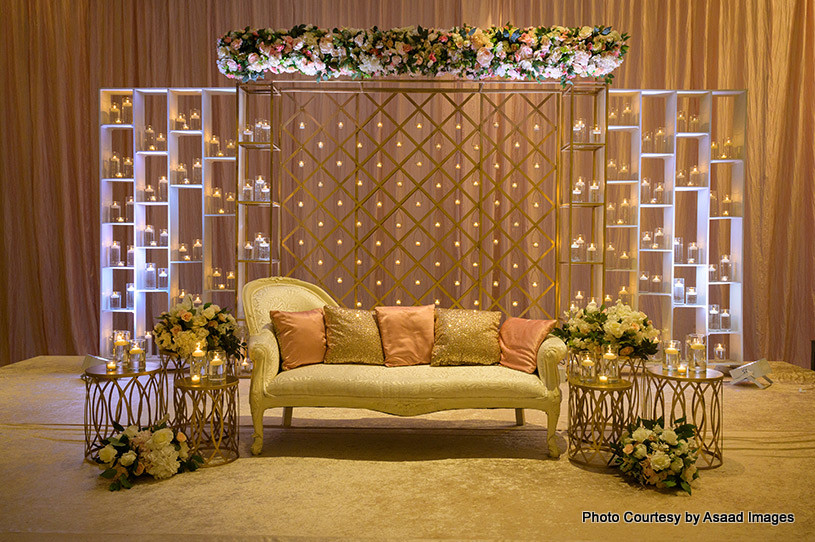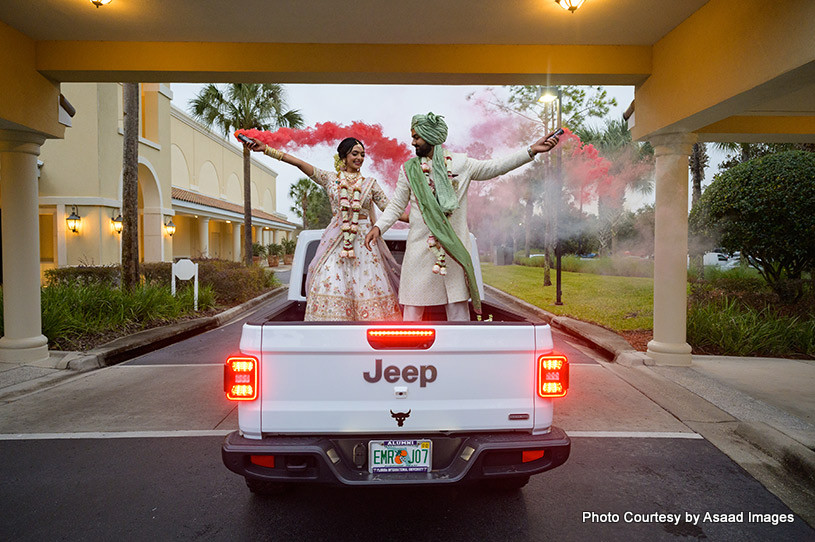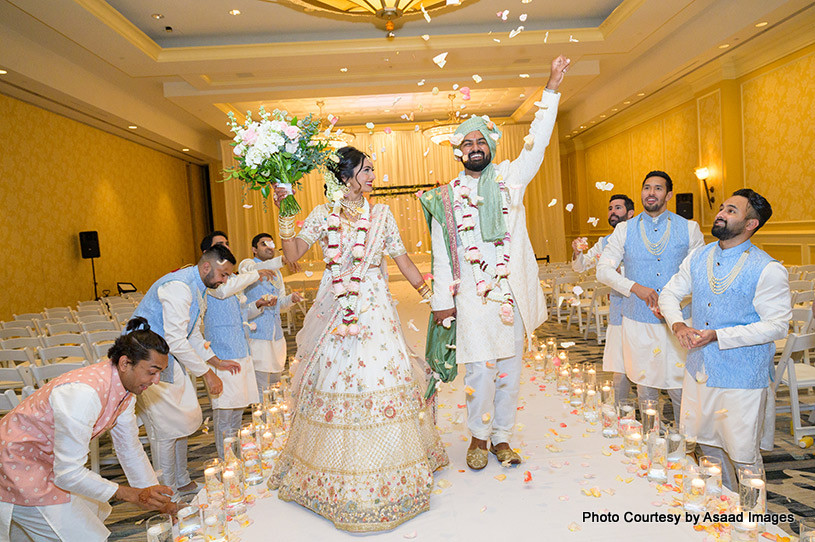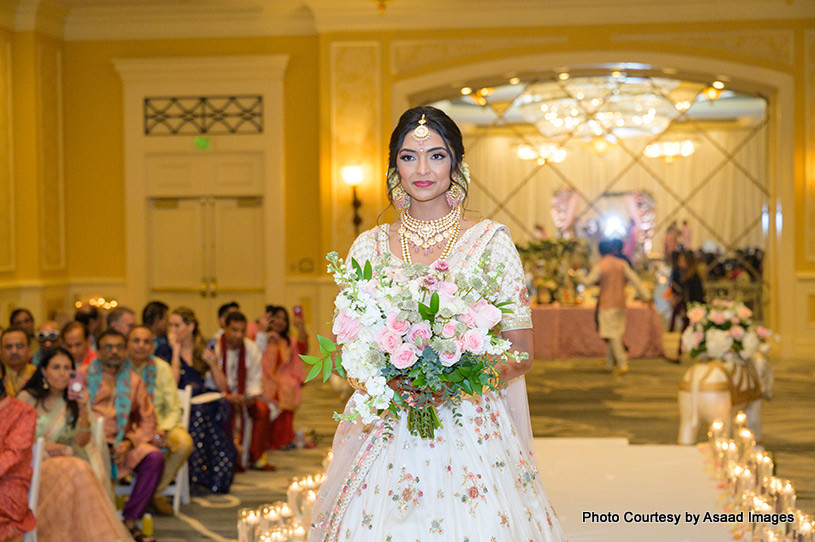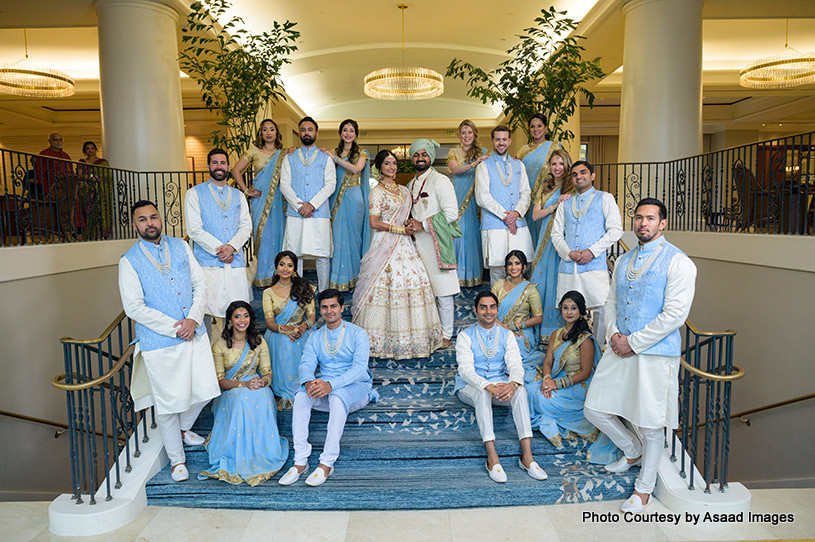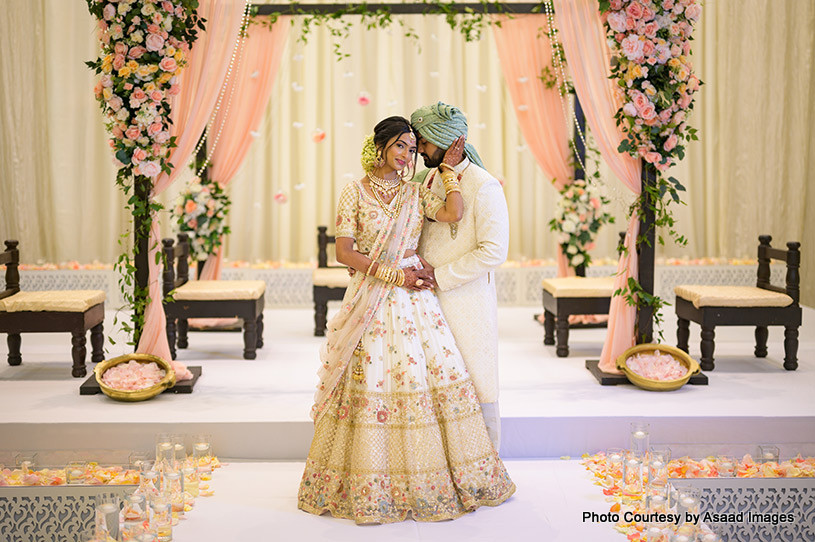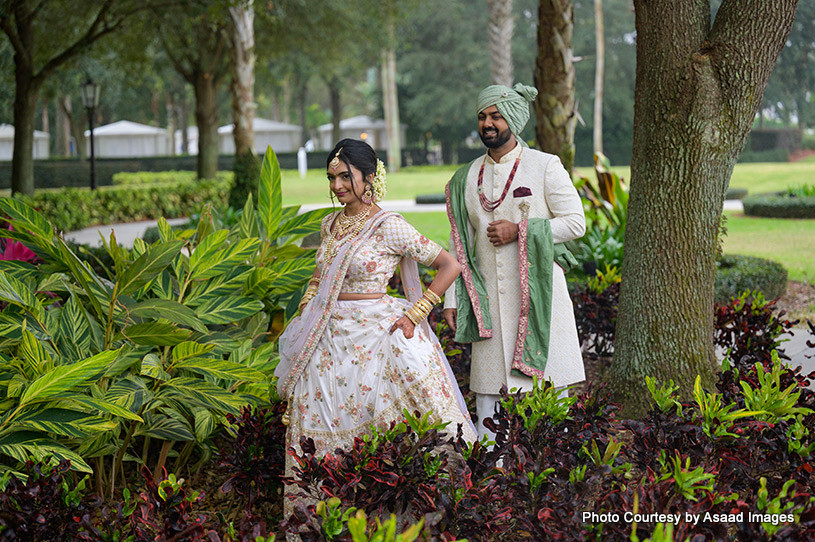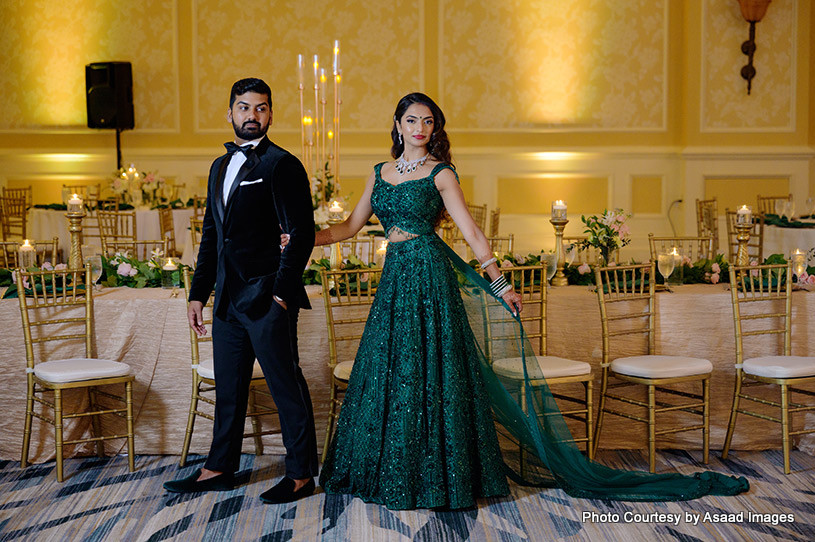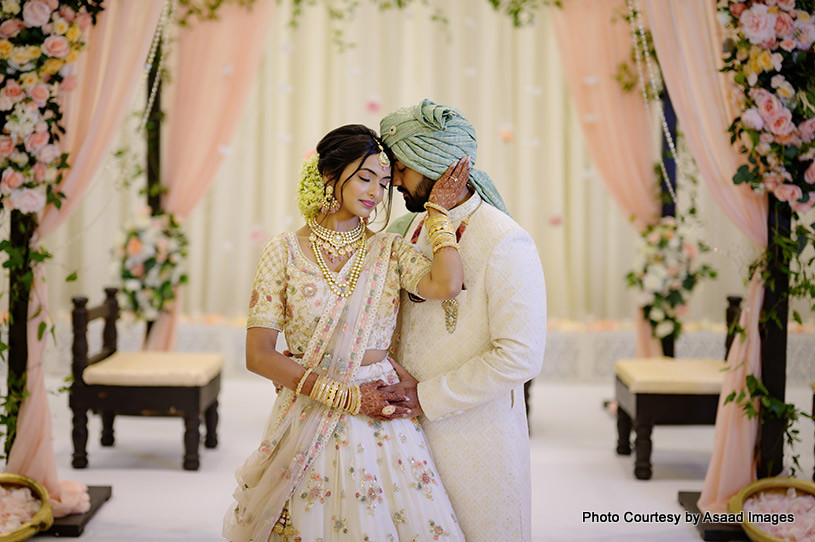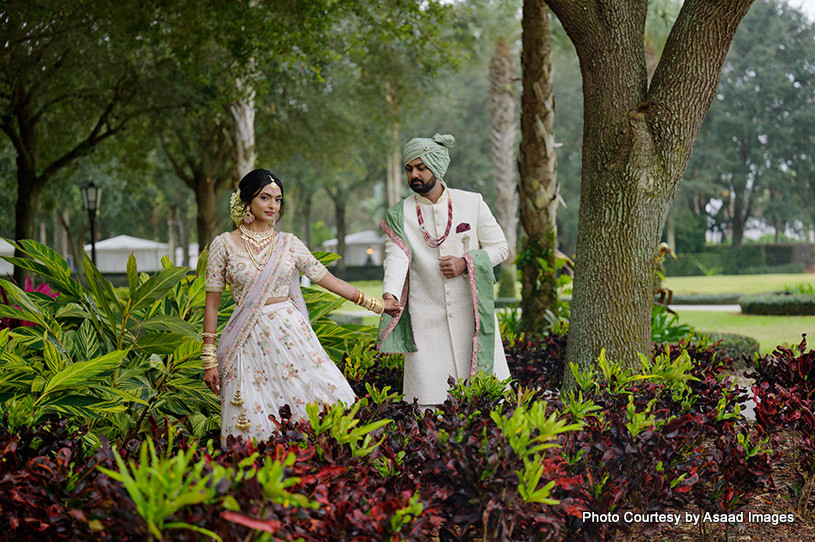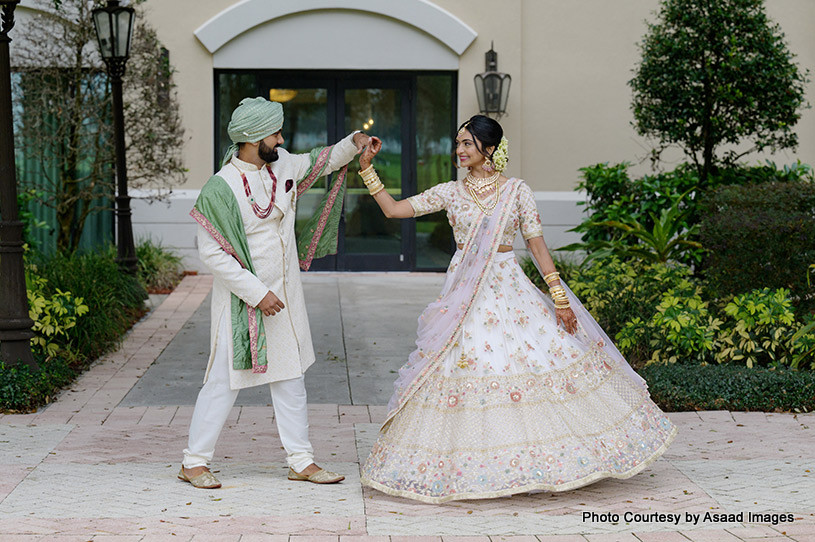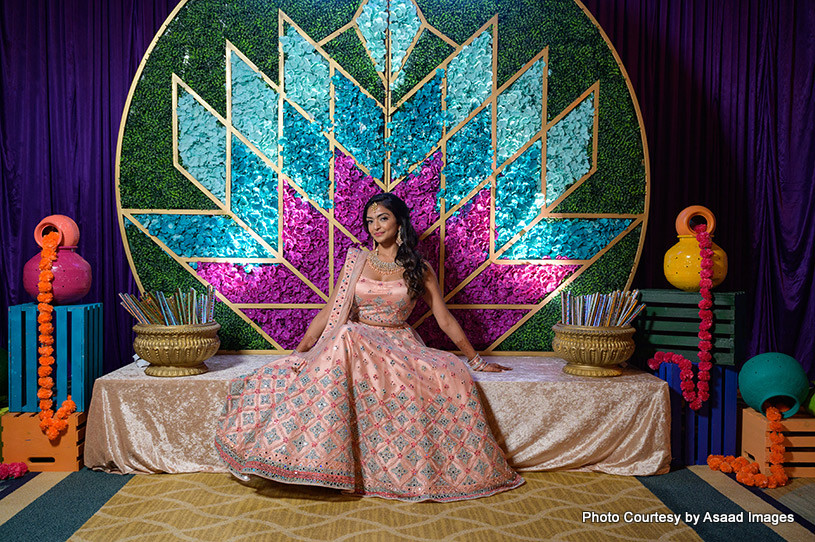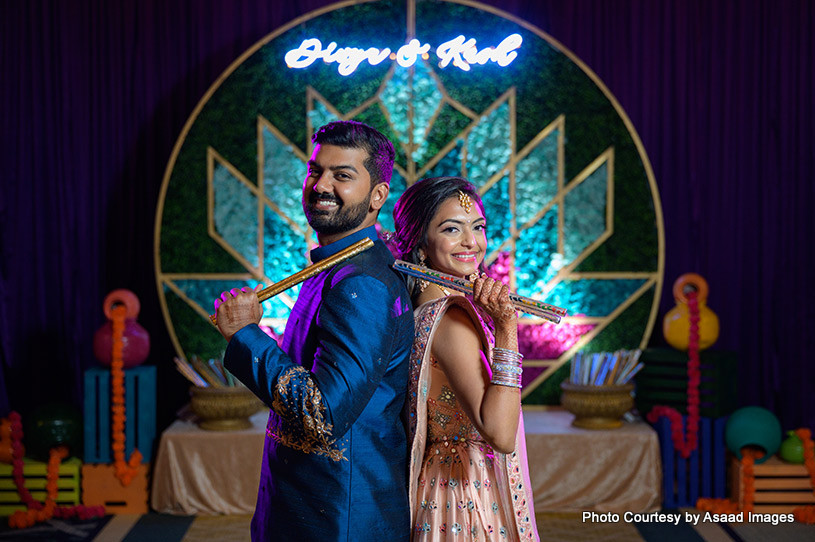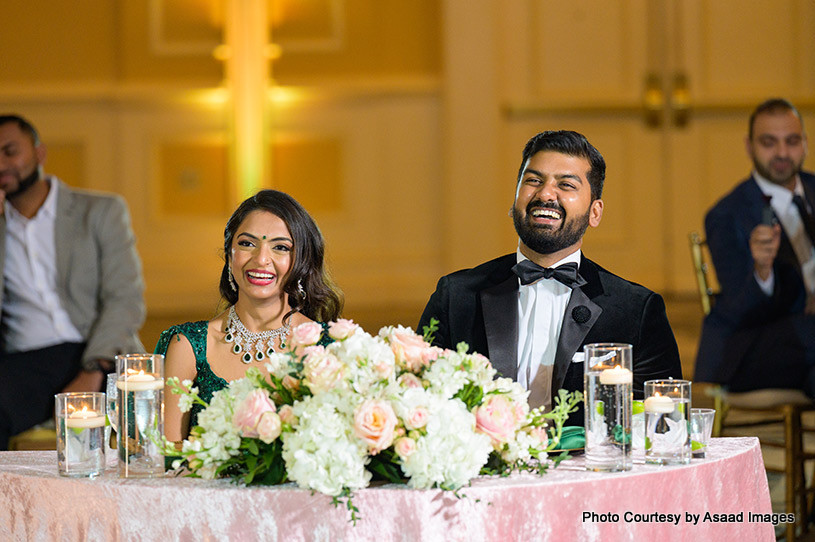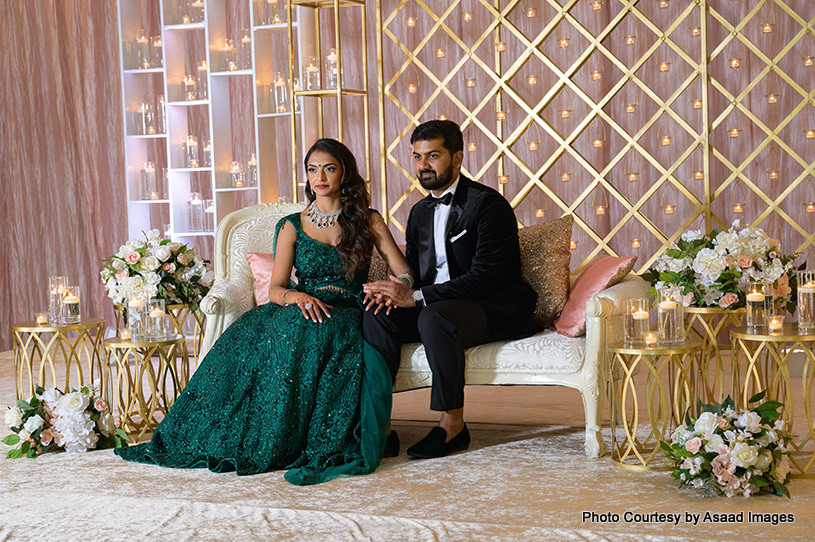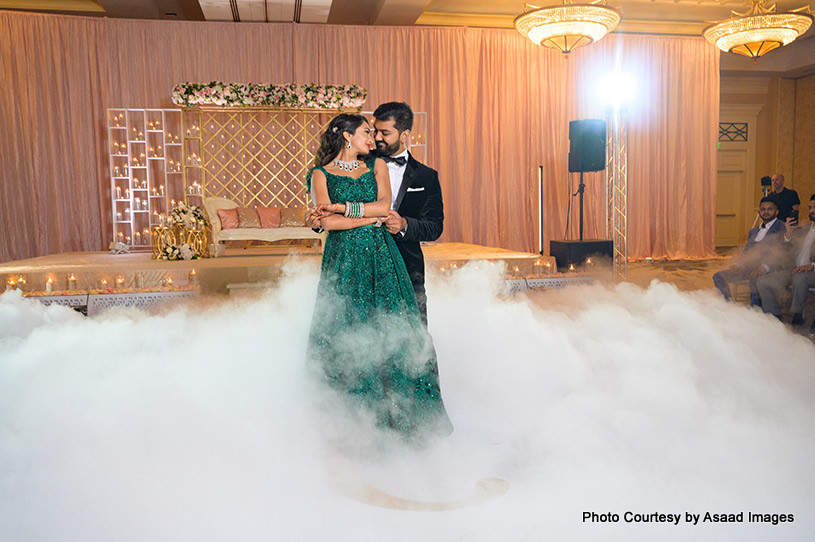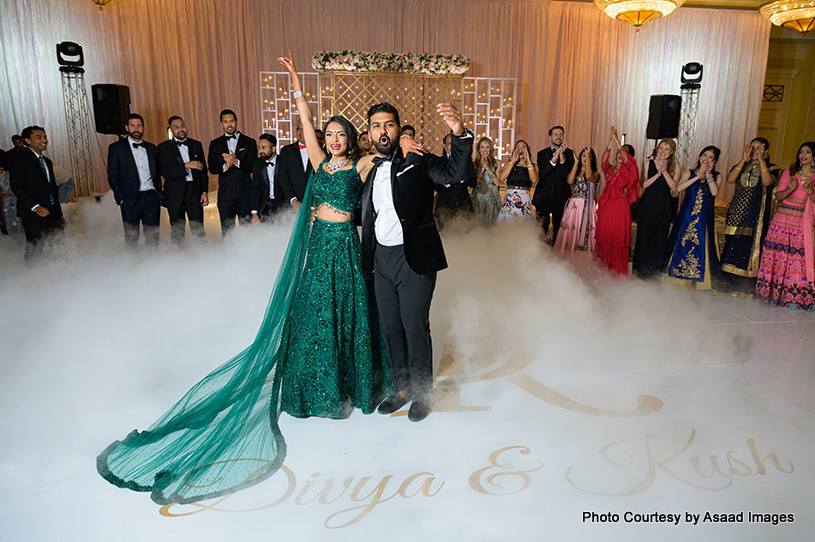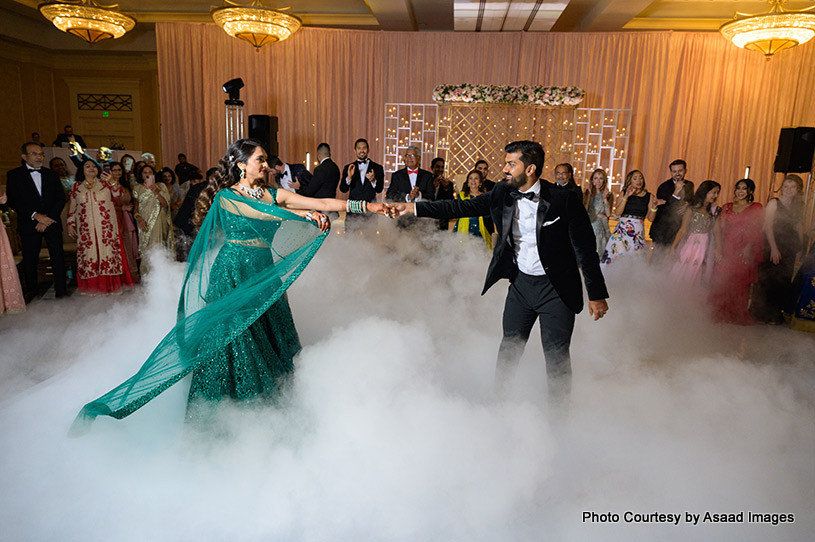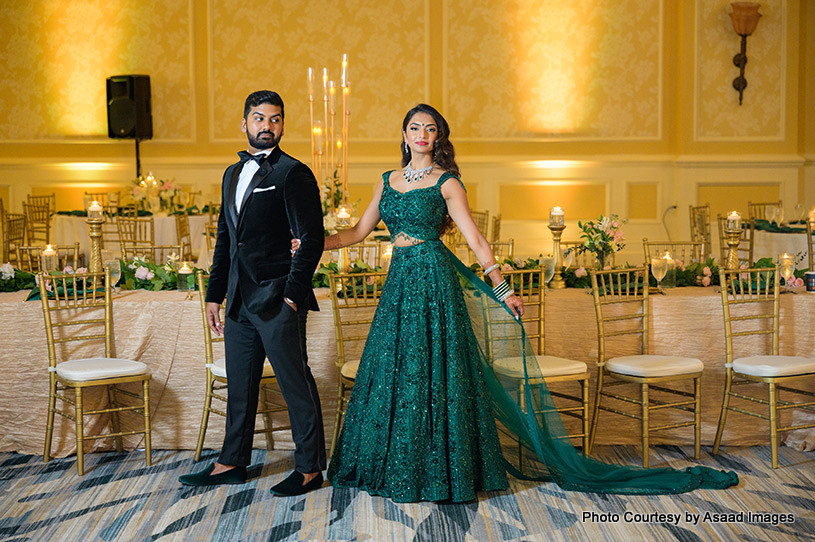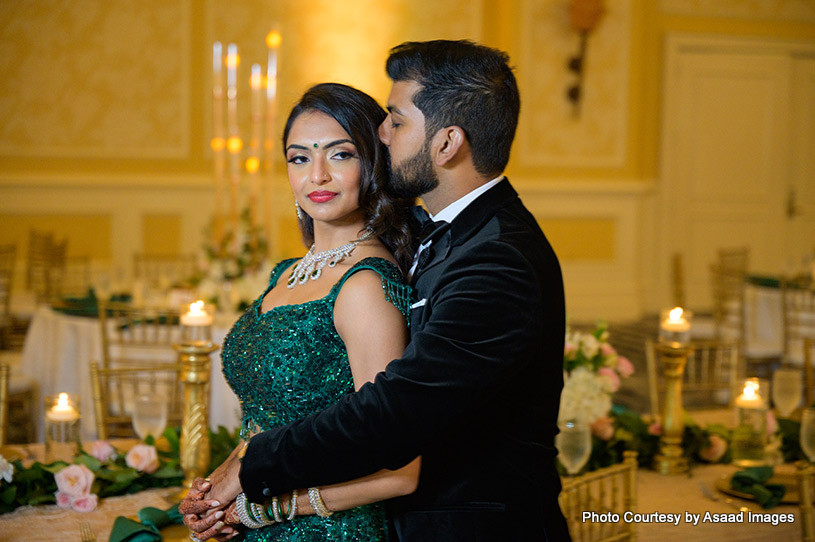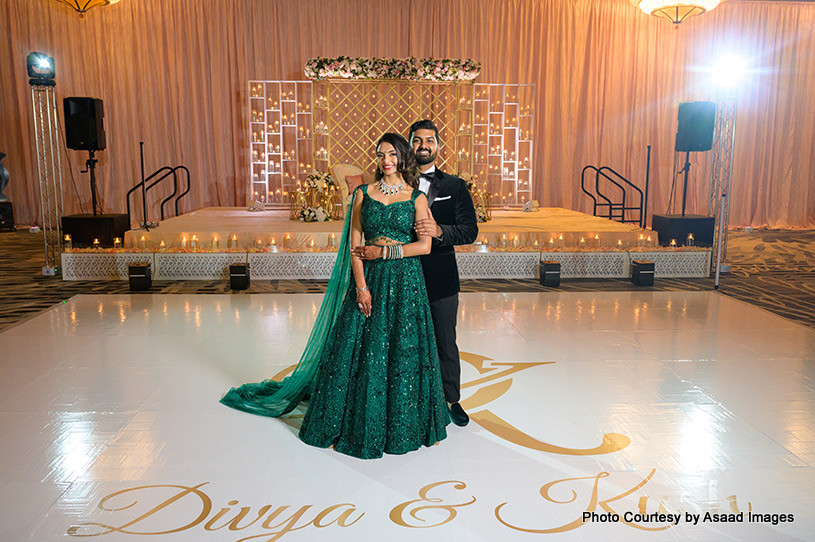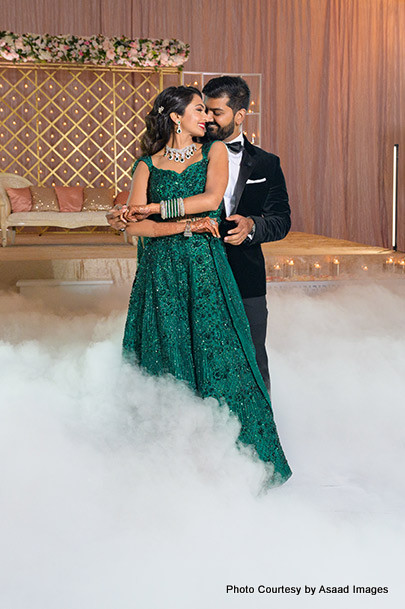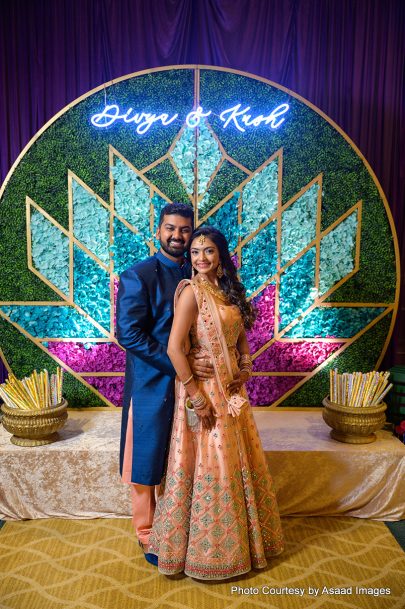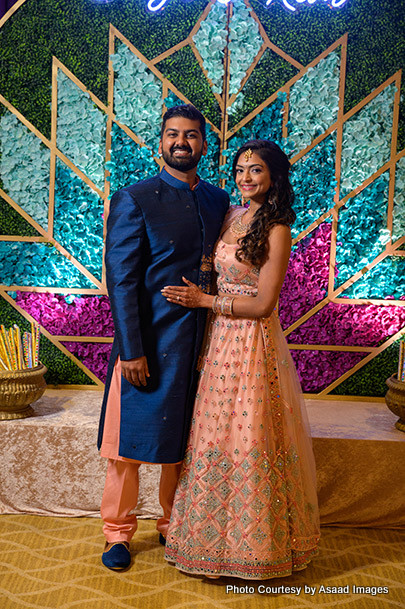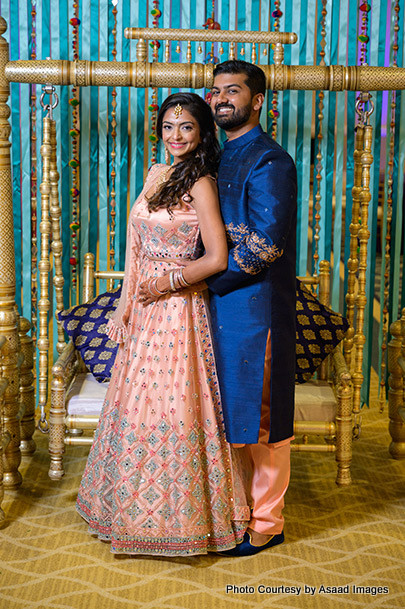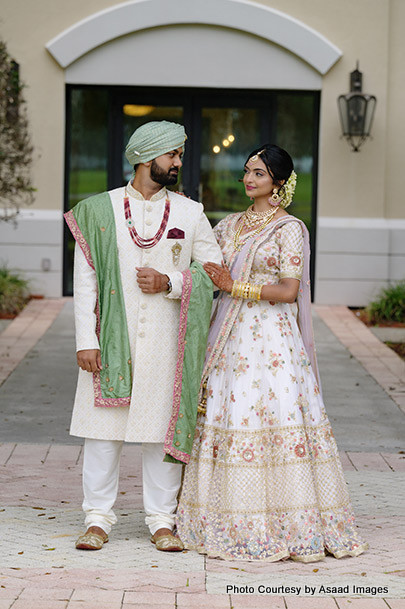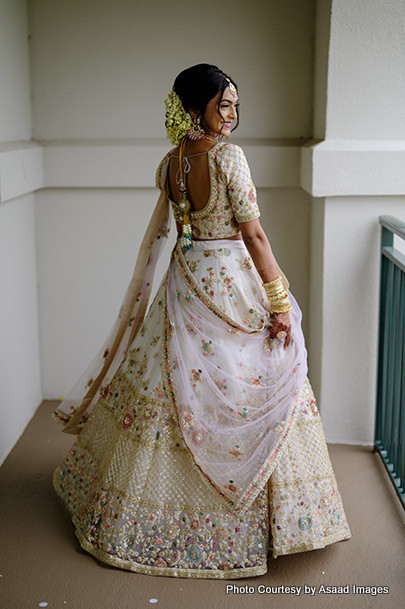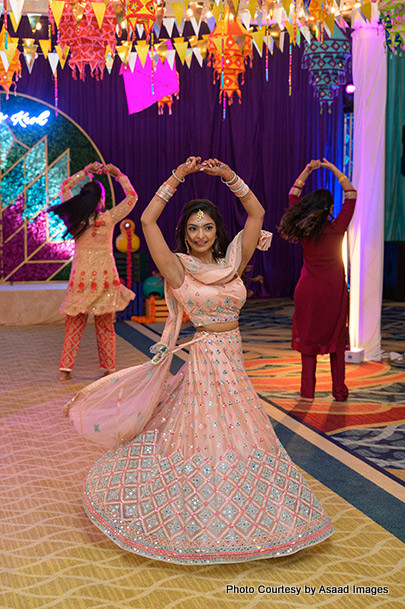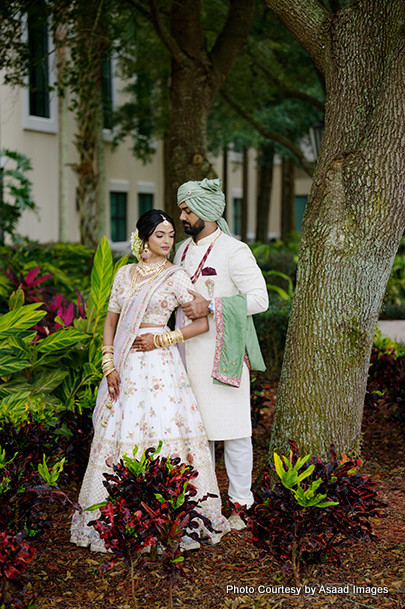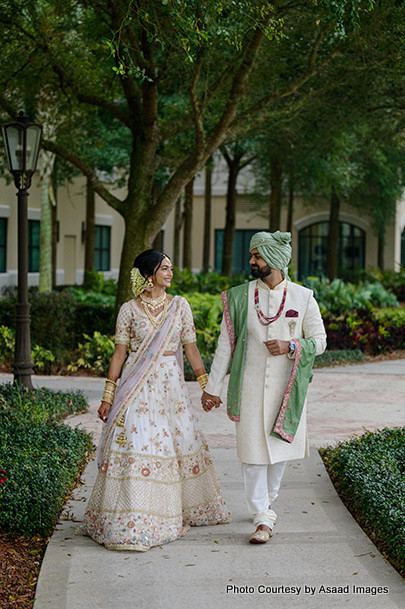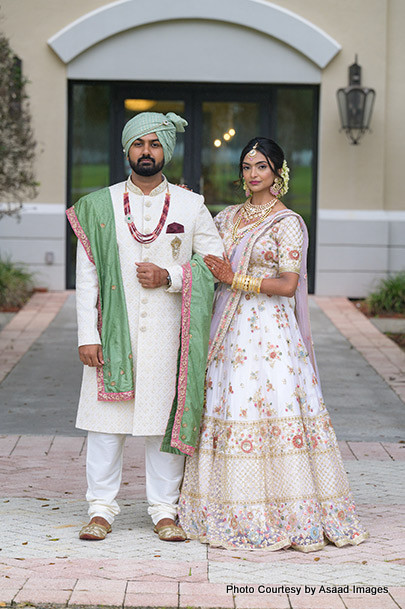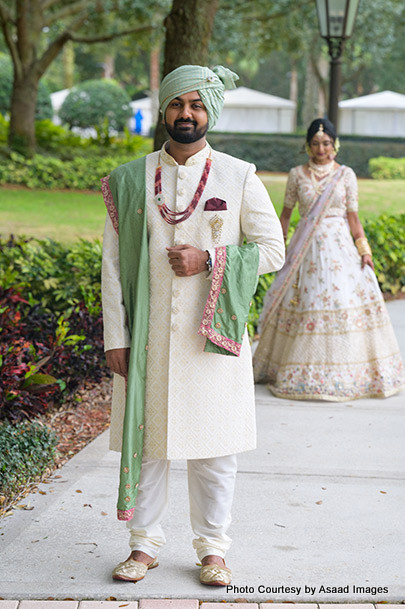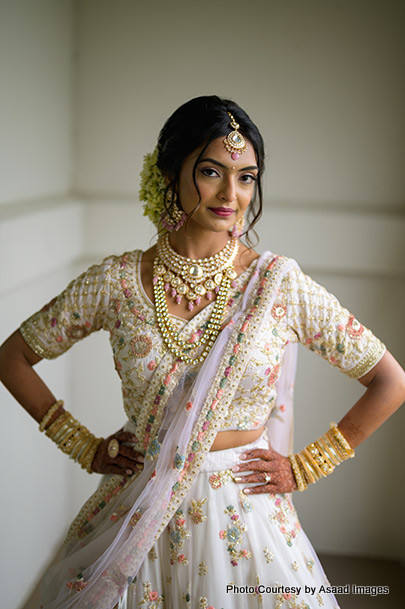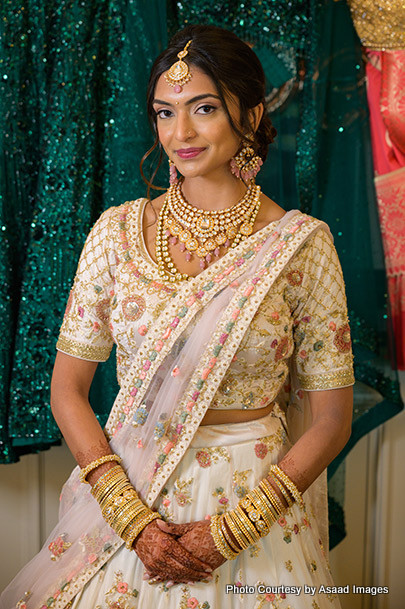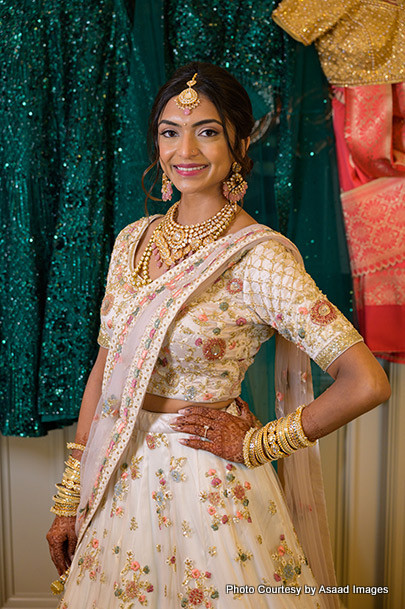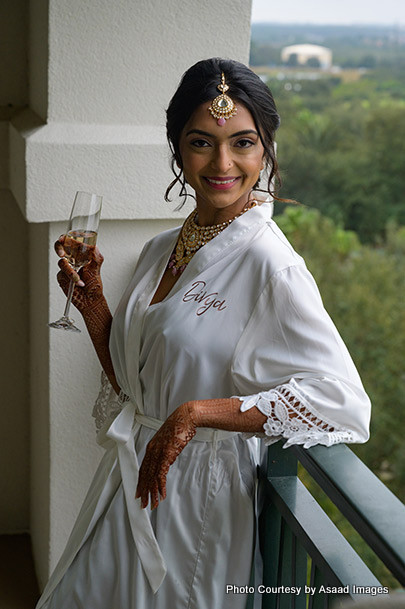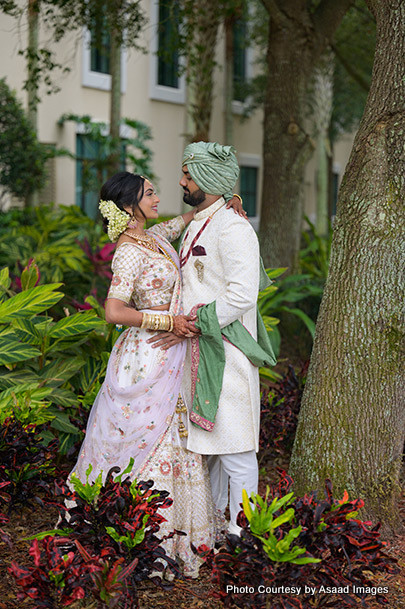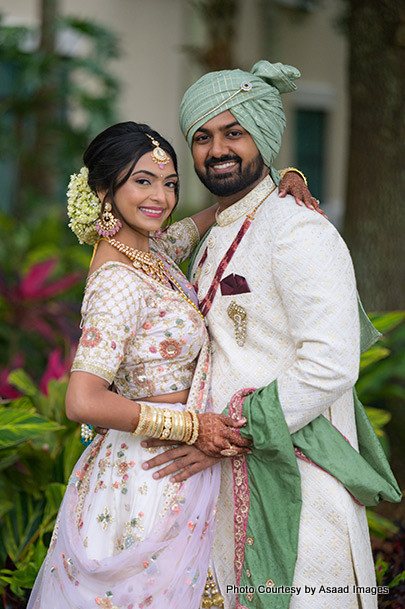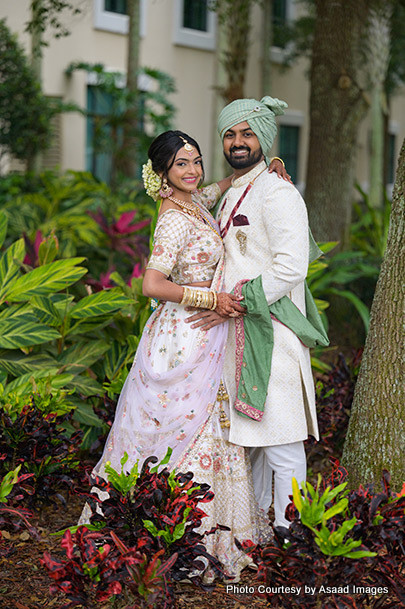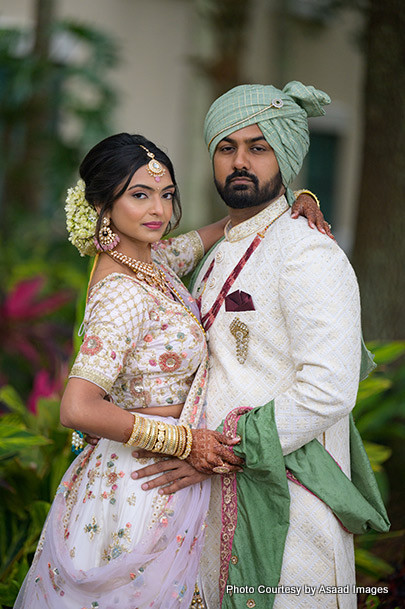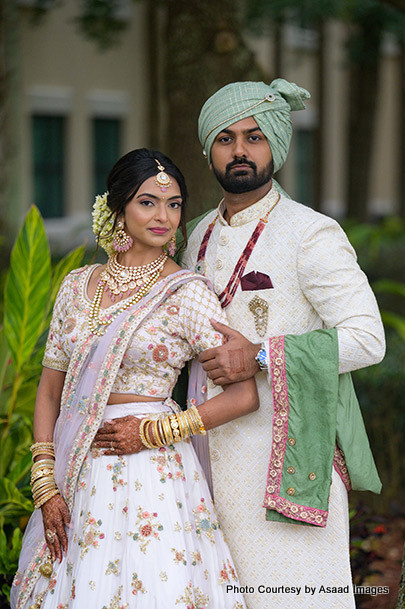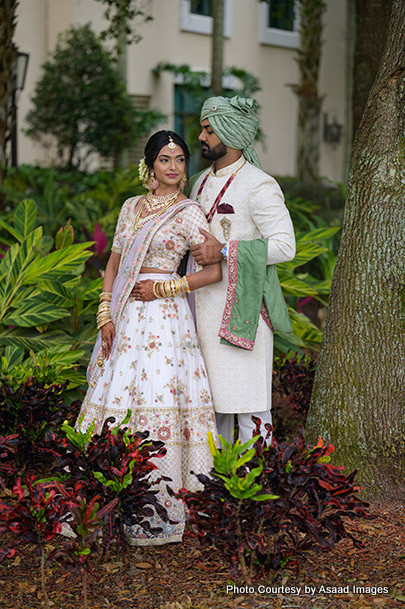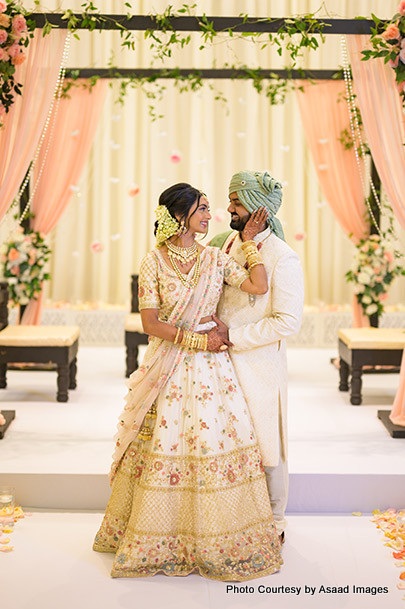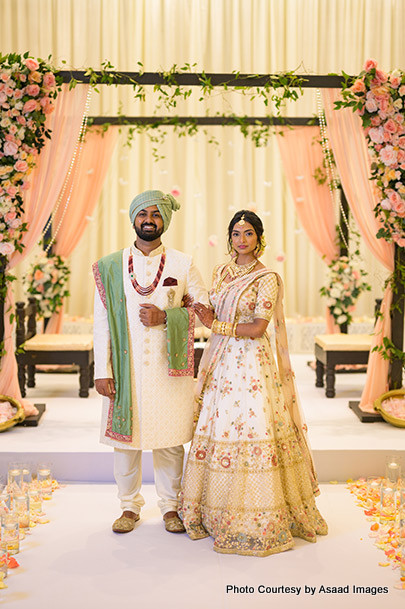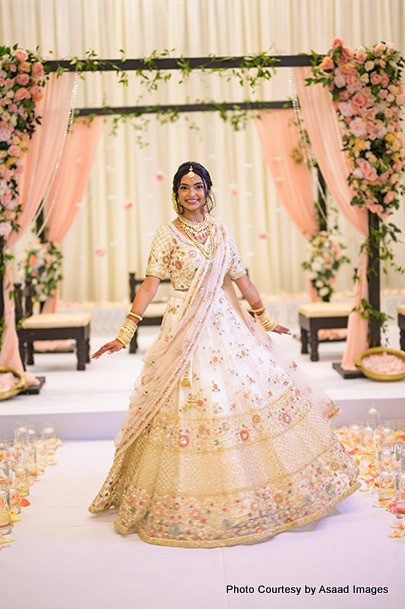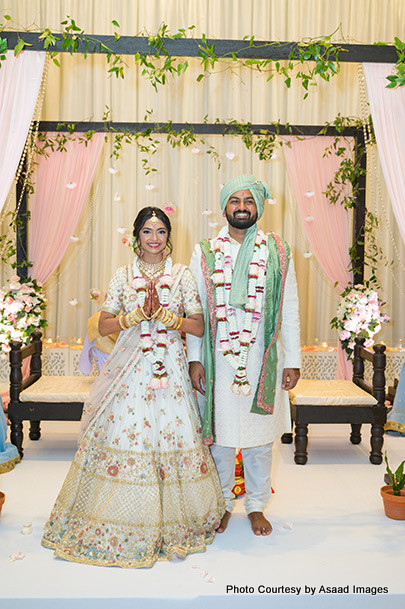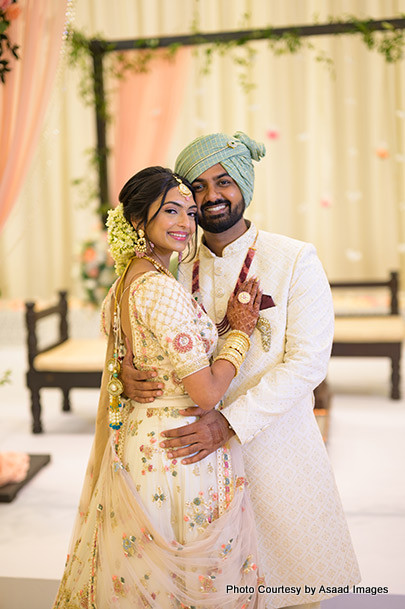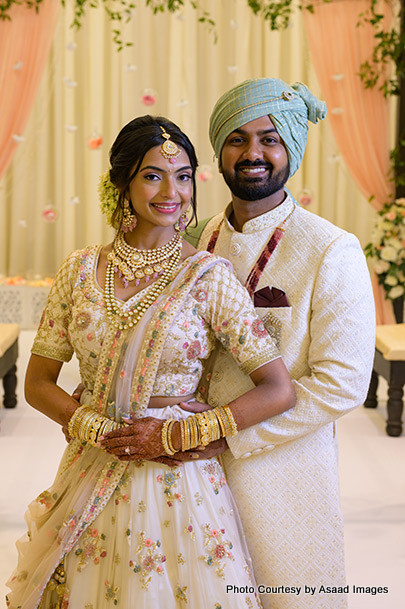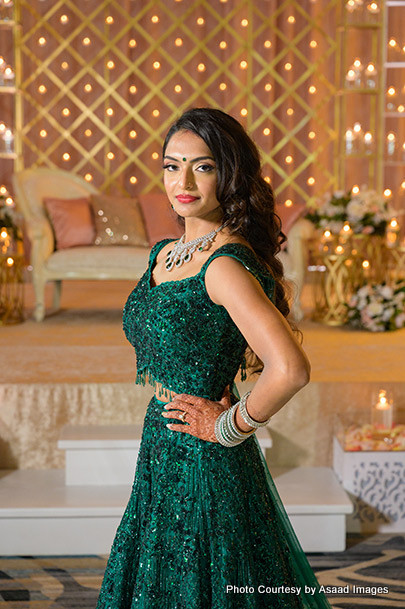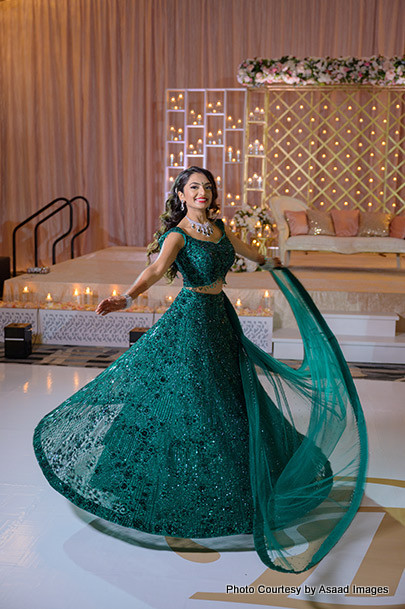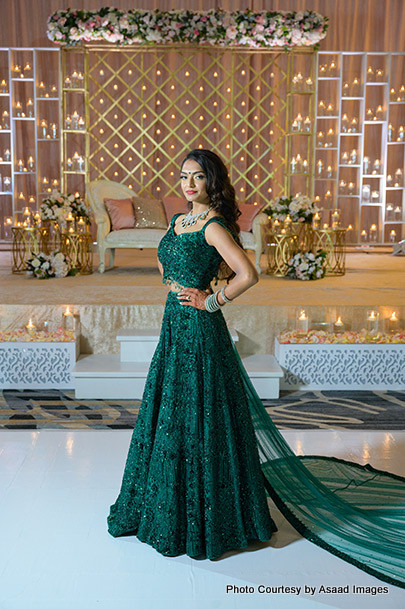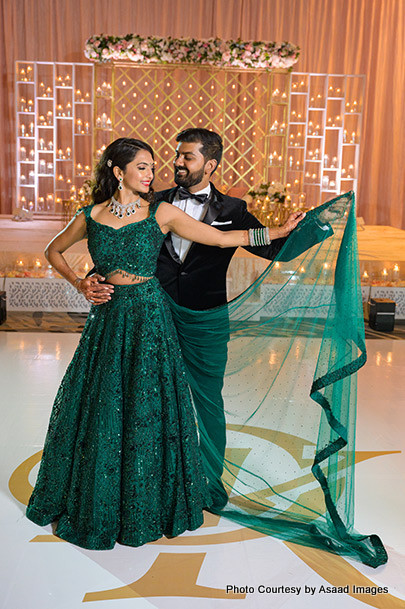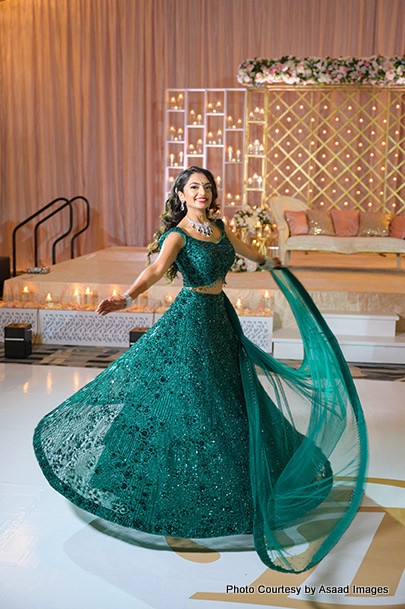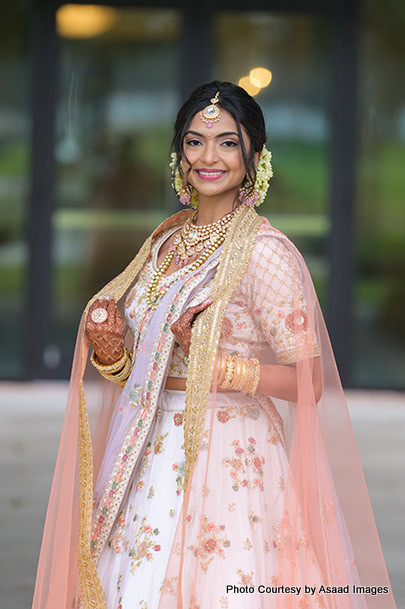 physicians
dance competition in Fort Lauderdale
New Year's Eve
Covid-19 pandemic
Mehndi
Pithi
Sangeet
Garba
Indian wedding Banquet Halls
Omni Orlando Resort At Championsgate
Indian wedding Beauticians
Michele Renee The Studio And Salon
Indian wedding Catering
Khasiyat Restaurant
Saffron Indian Cuisines
Indian wedding Decorator Forever Flowers Events
Nikun Events
Indian wedding Disc Jockey
Awaaz Entertainment
Indian wedding Event Planner
Apsara Events
Mehndi
Henna Allure
Indian wedding Photographer
Asaad Images
Indian wedding Priest
Acharya Ramesh Mehta
Indian wedding Videography
Foraged Films