Jasmine Weds Hemang at Vizcaya Museum & Gardens
Indian Theme Wedding
Jasmine Rajkumar Nebhrajani, a pediatrician, and Hemang J. Thakor, a physician, dated for over two years years before getting engaged.
When Hemang first saw Jasmine at the medical school gym, it was love at first sight. He was then introduced to her by friends, and the rest was history!
Jasmine, her friends and family went to the Perez Art Museum in Miami – a trip arranged by Hem. While Jasmine was having lunch, a waitress brought her an iPad to show her a video summarizing the couple's courtship.
The video directed Jasmine down some steps, where she was led down a path along where her friends and family waited. "It was covered with candles and rose petals, at the end were Hem and a violinist," remembered Jasmine. It was a dreamy proposal, followed by celebrations.
The couple tied the knot at the bride's dream wedding venue, Vizcaya Museum and Gardens in Miami on December 30, 2017. They hired Karma Goddess to help with the wedding planning.
Jasmine and Hem's wedding and reception, attened by 200 guests, had a rustic vintage theme. The outdoor wedding was a collage of blush pink, mint green and burgundy, and included decor of mason jars, vases, candles, amber lighting, and flowers — roses, carnations and eucalyptus.
Garba, bhangra, hip hop, and top 40 hits played during the ceremonies. Hem arrived in a white Mustang and the bridal party on a white trolley. The couple added a personal touch with handmade aggarbatti gifts for guests.
Jasmine's advice to couples is to "take your partner's opinion into account while planning." The bride now laughs remembering her funny nightmare that rain would spoil her big day.

---
BANQUET HALLS Vizcaya Museum & Gardens 305-860-8451 | BEAUTICIANS / COSMETICIAN Bombshell Makeovers 561-319-2969 | CAKE Batter Co. Dessert Collection 954-900-4071 | CATERING Bombay Darbar Indian Cuisine 305-444-7272 | DECORATOR / FLORIST Anand Event Services 954-214-5807 | DISC JOCKEY Pavan Events 954-494-3567 | EVENT PLANNER Karma Goddess Event Planning & Design 305-938-0459 | MEHNDI Farah's Mehndi 786-208-2277 | PHOTOGRAPHER Catalina Ayubi Photography 305-305-7359 | VIDEOGRAPHY Robert Madrid 561-512-4891
---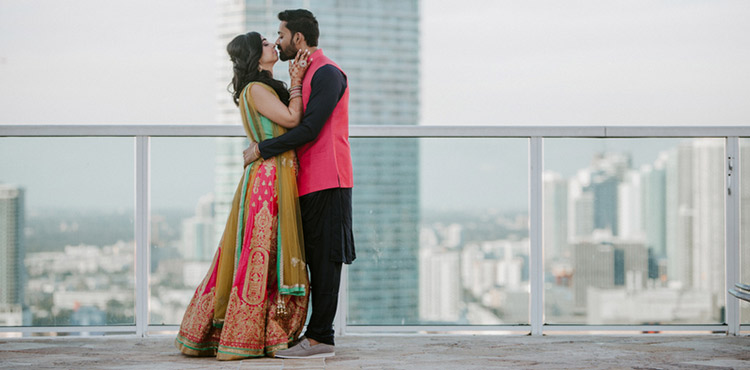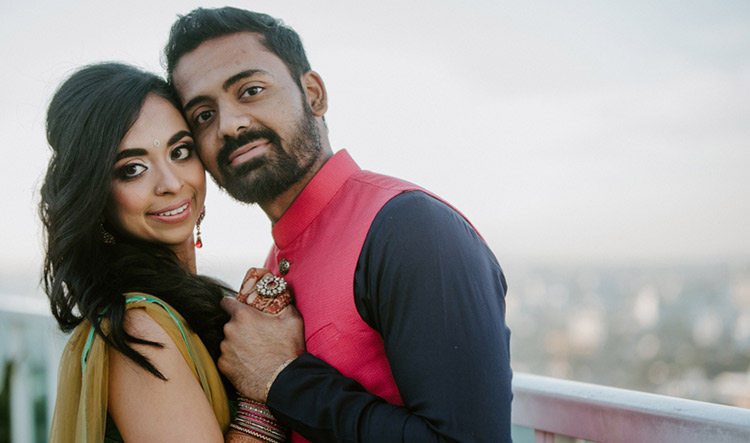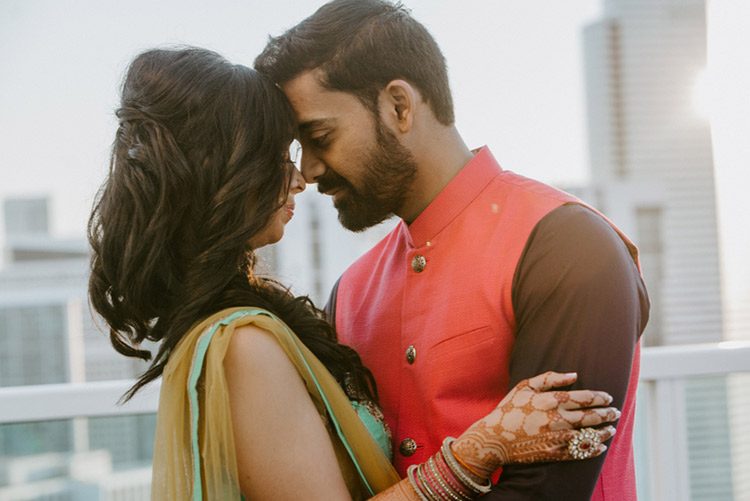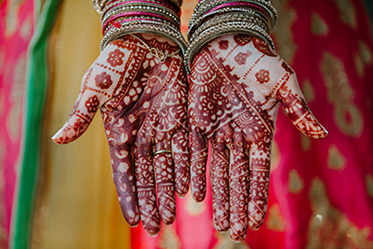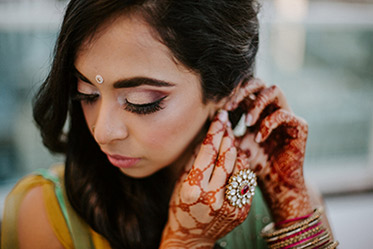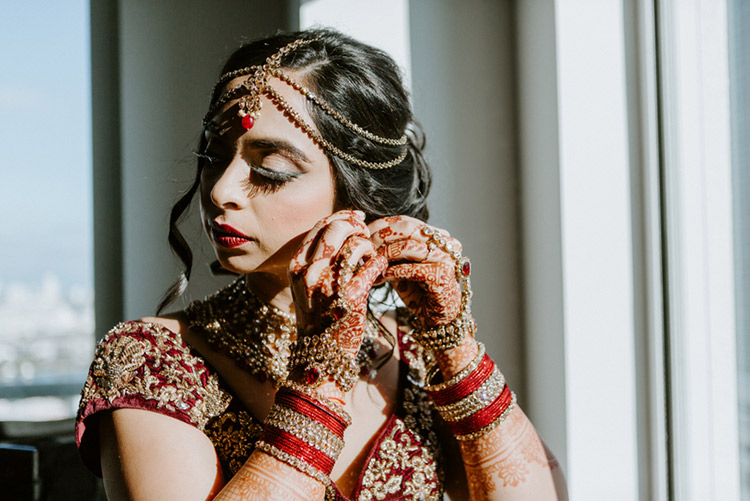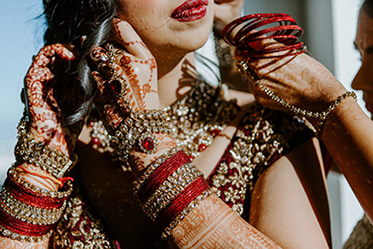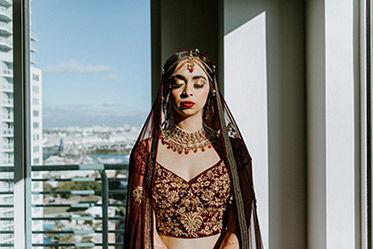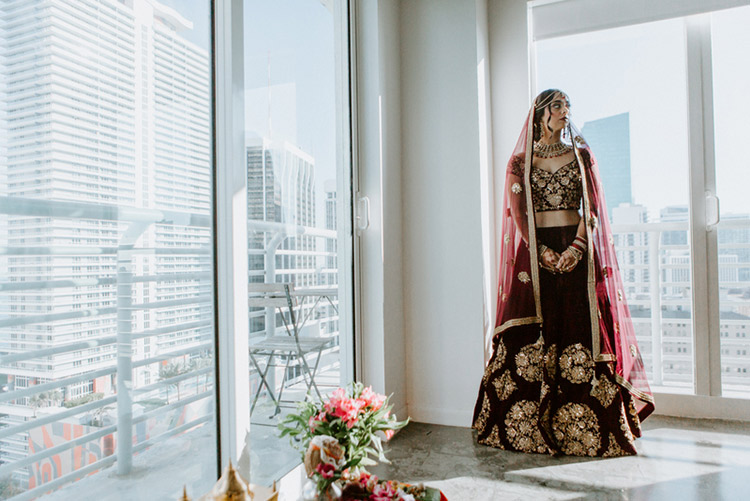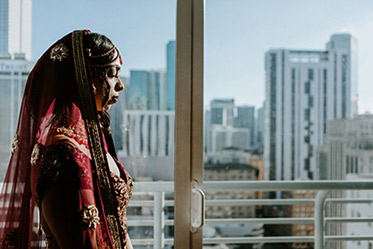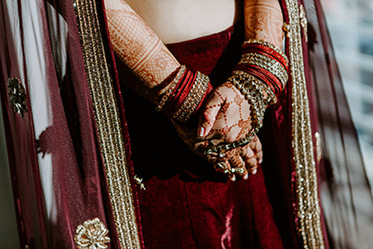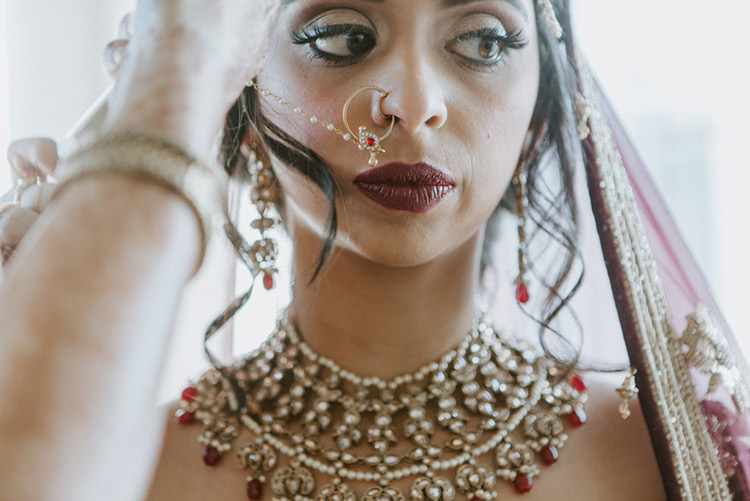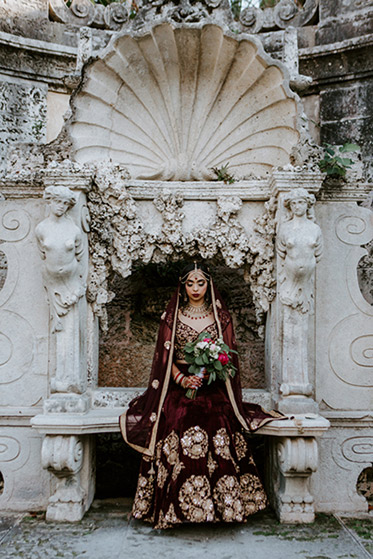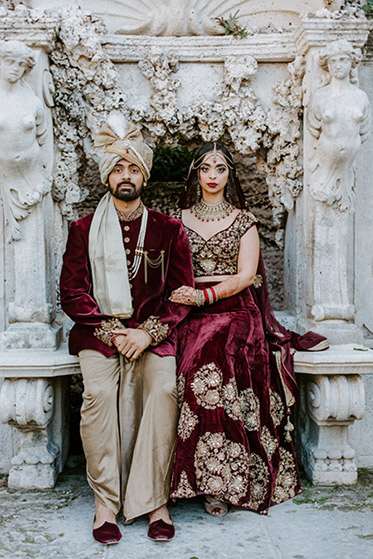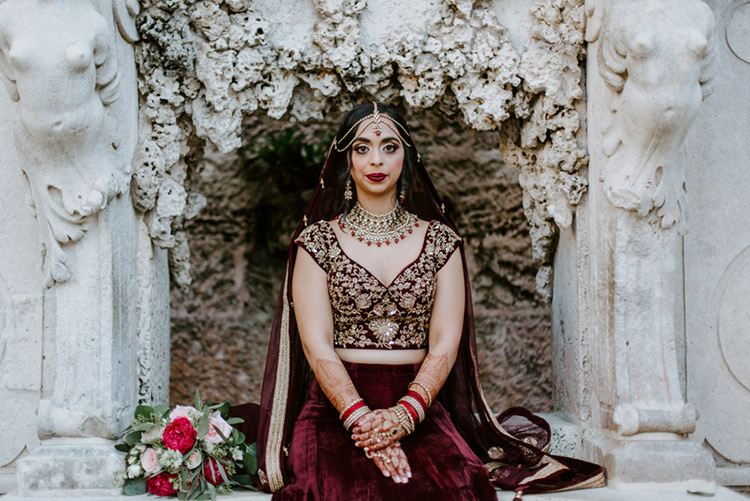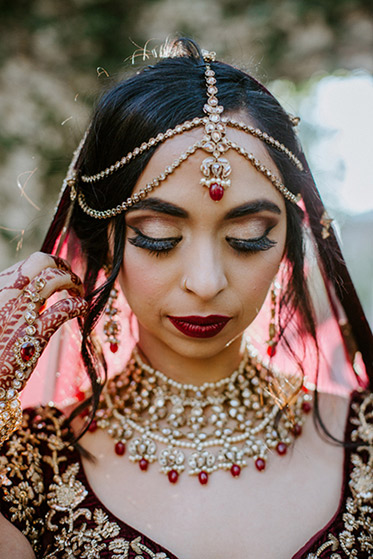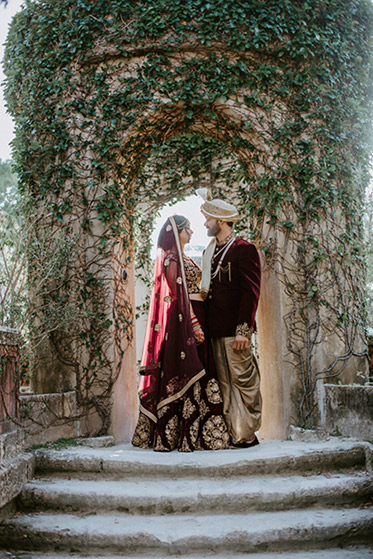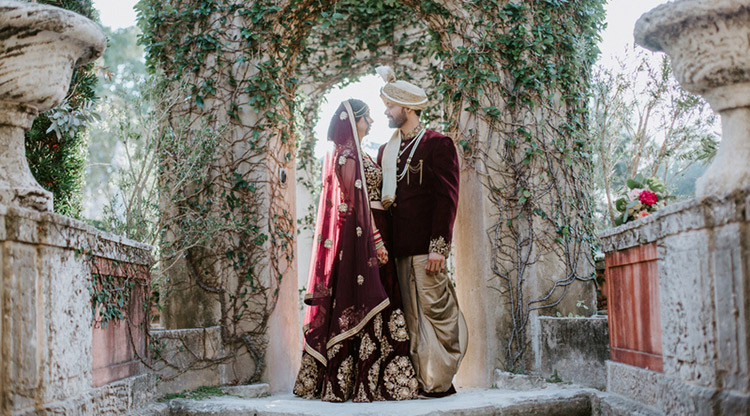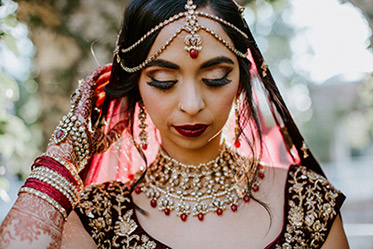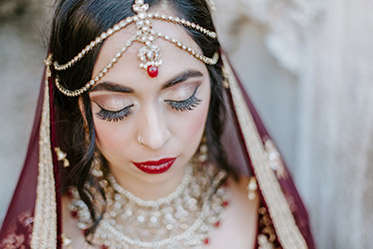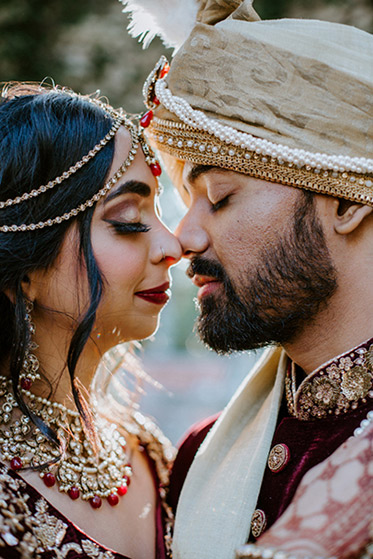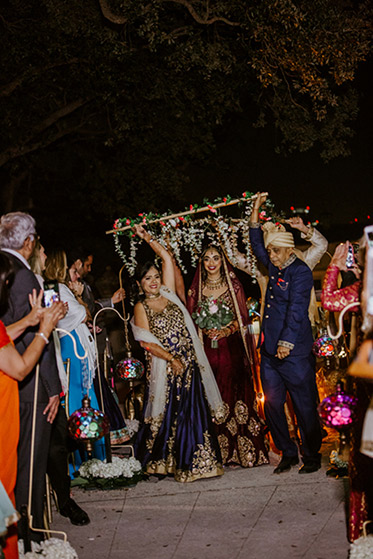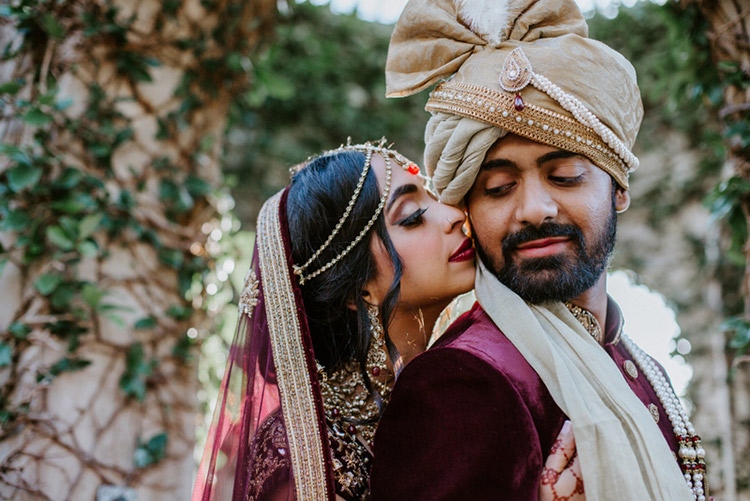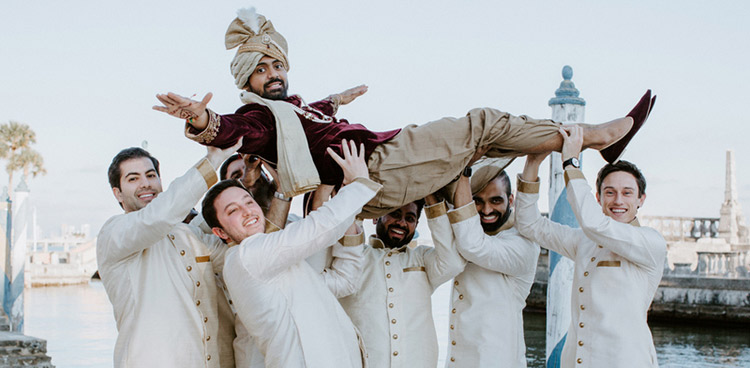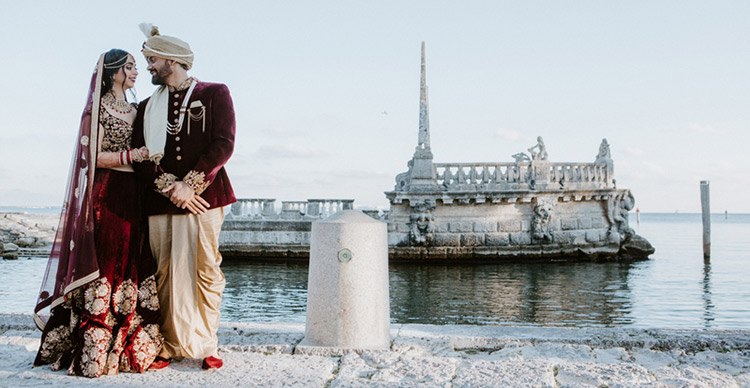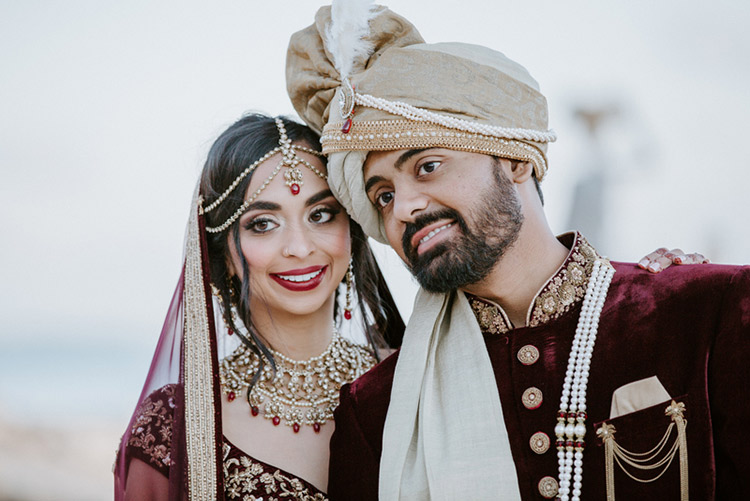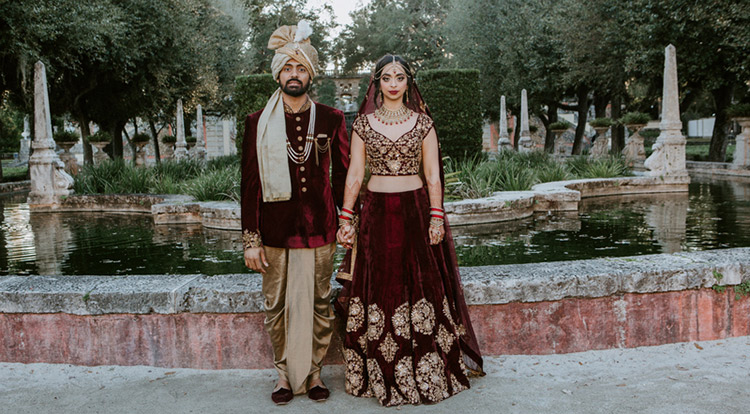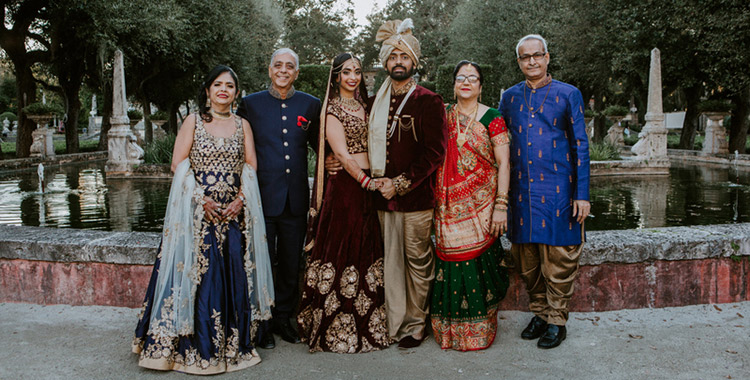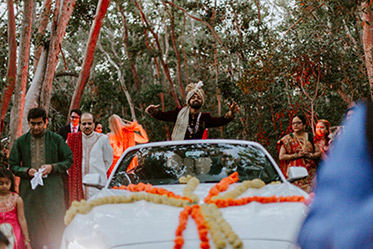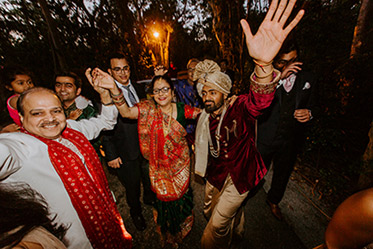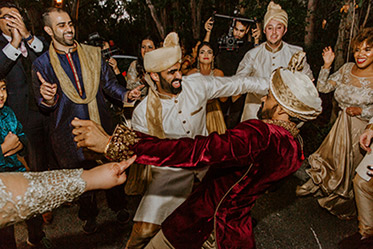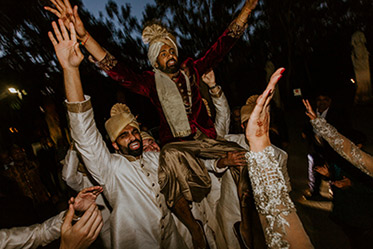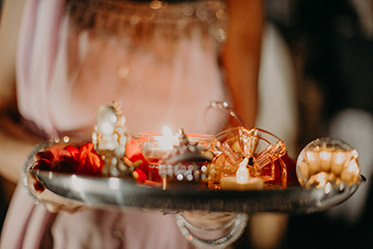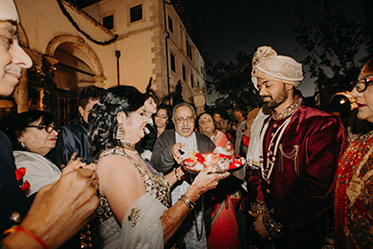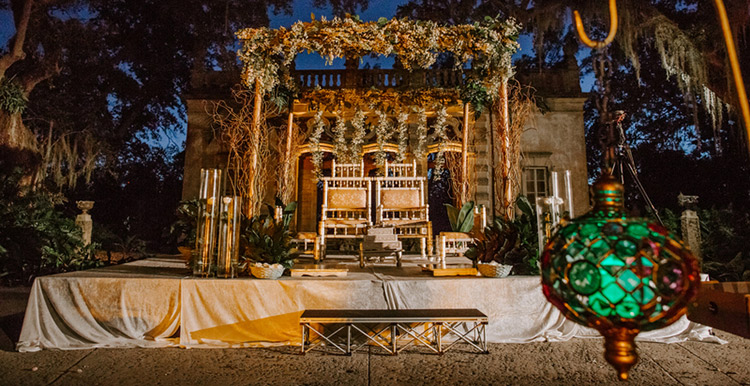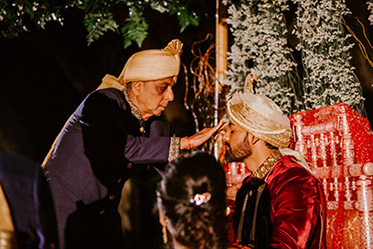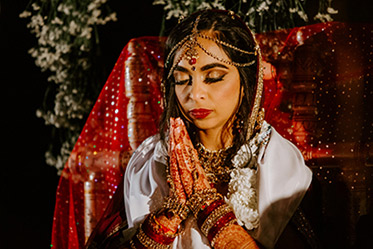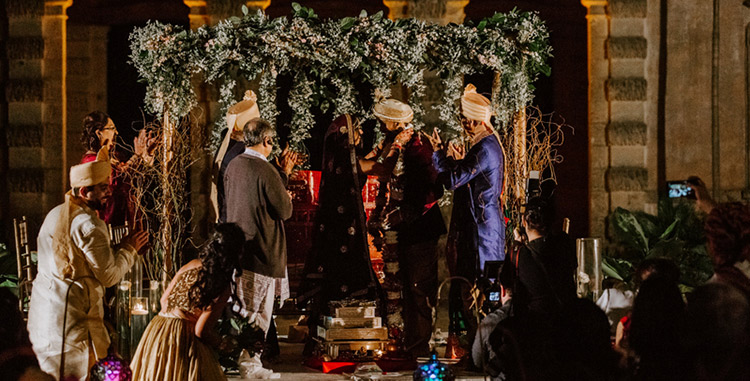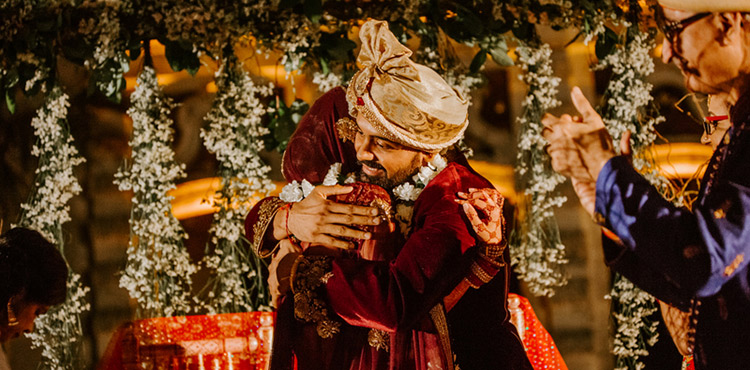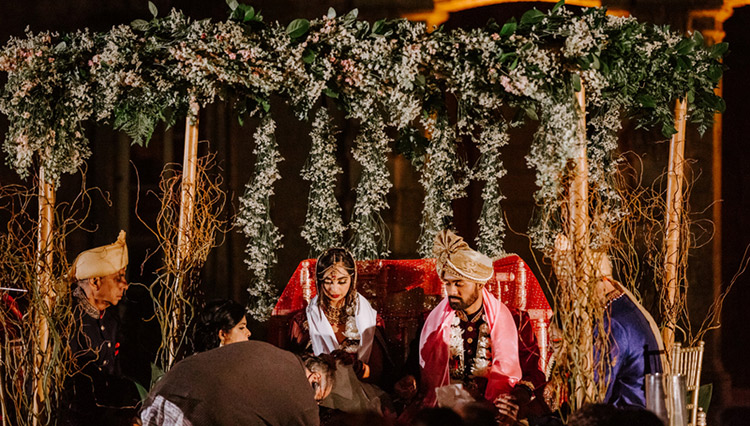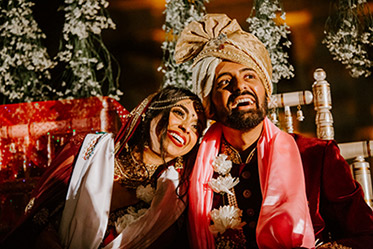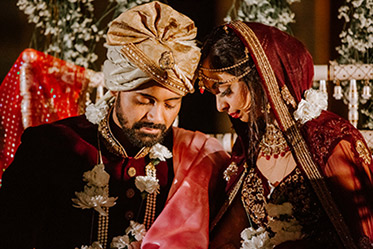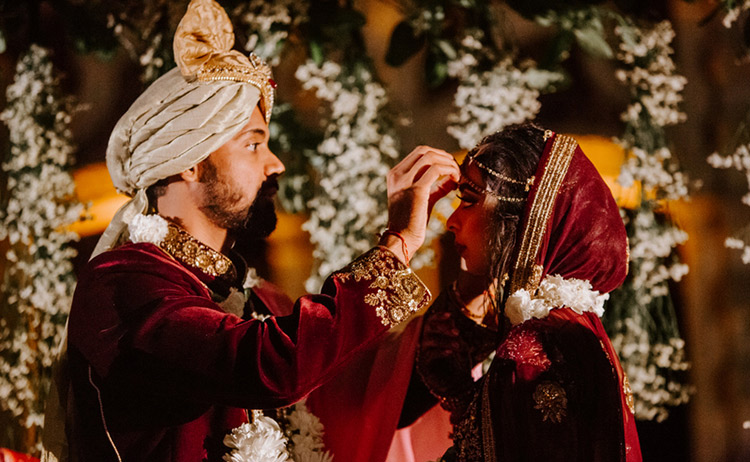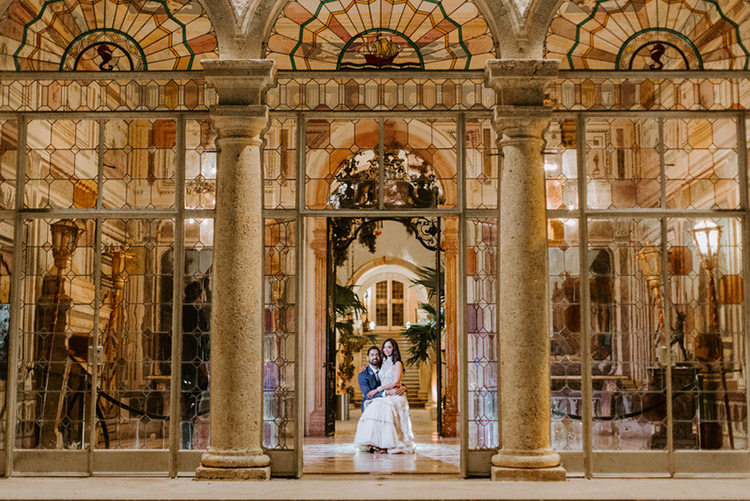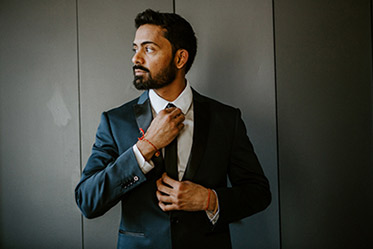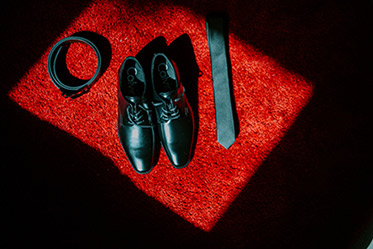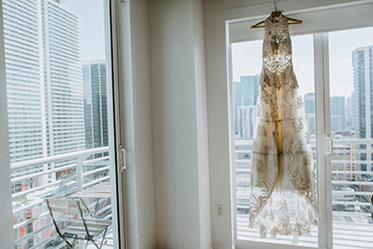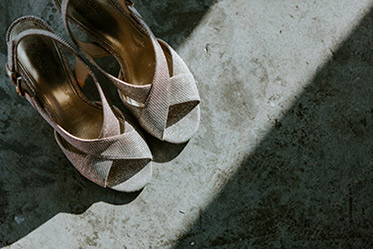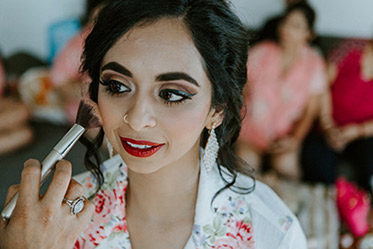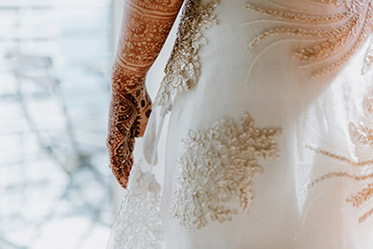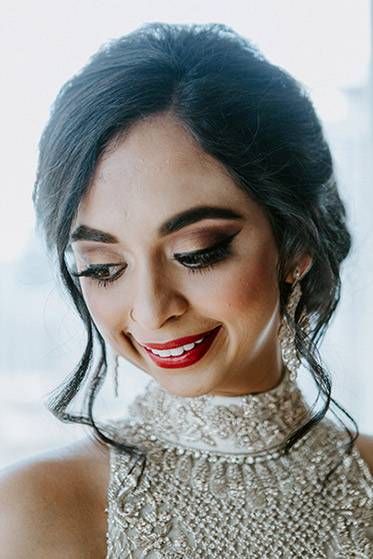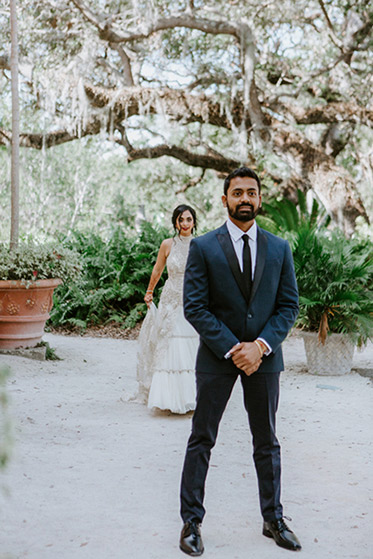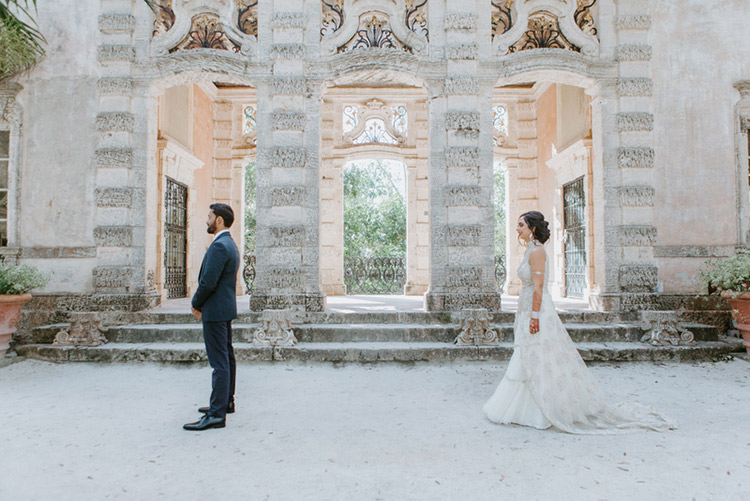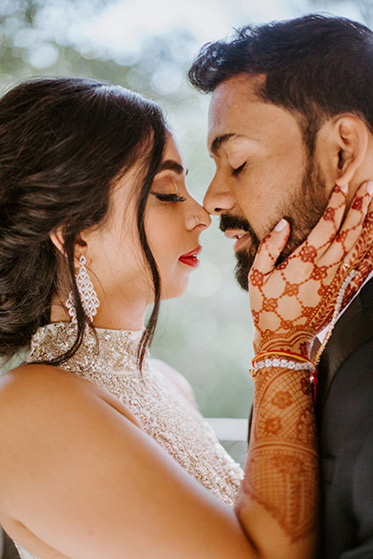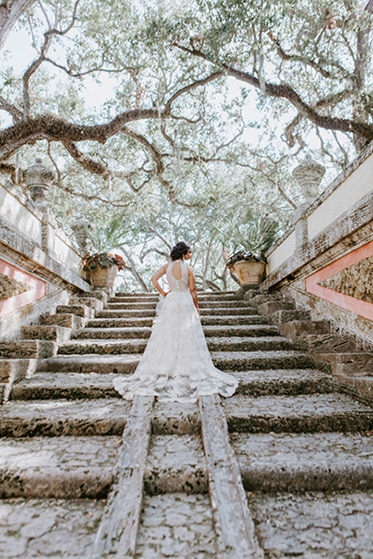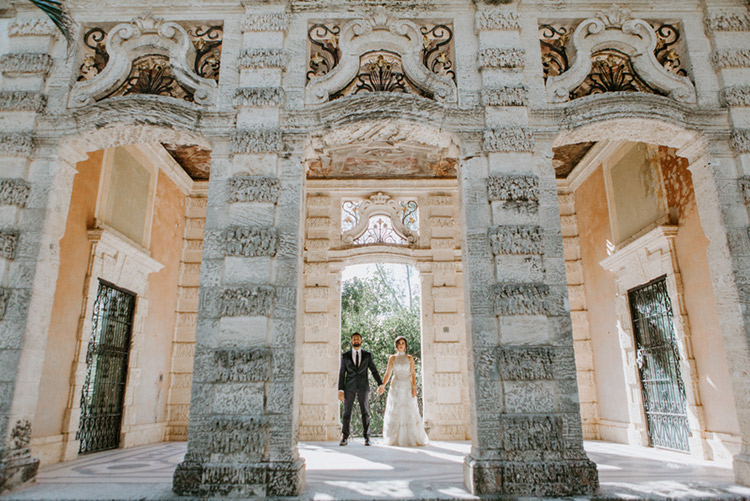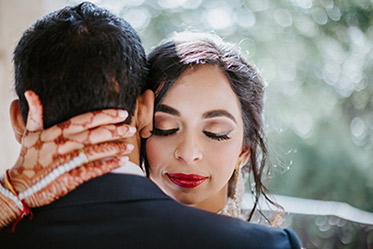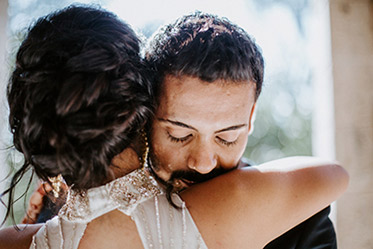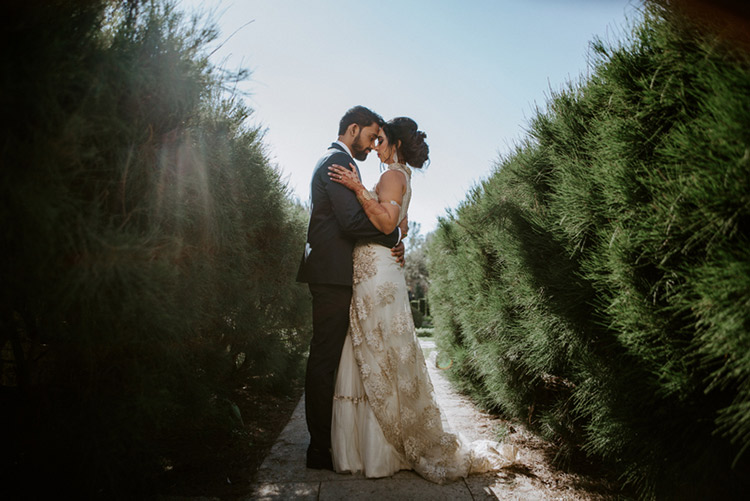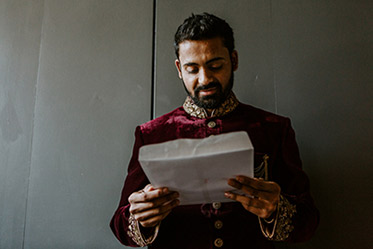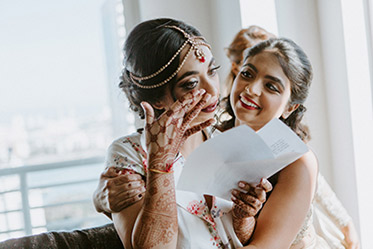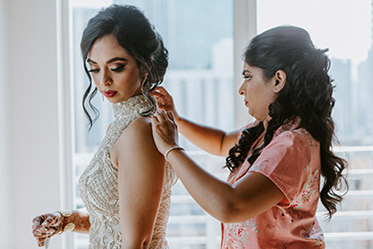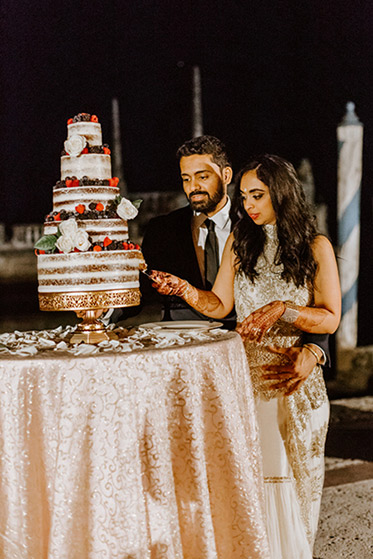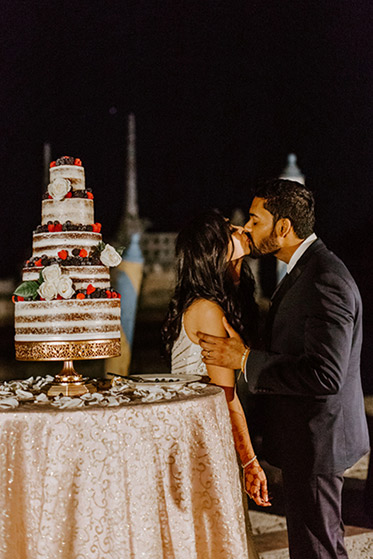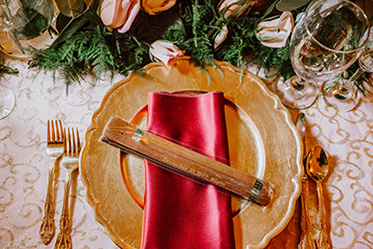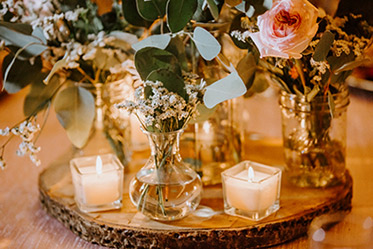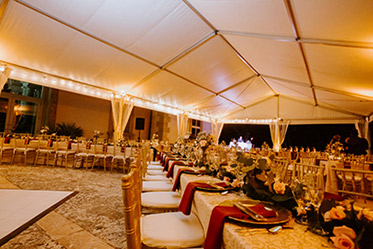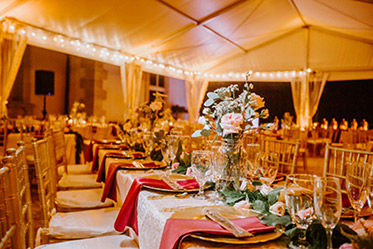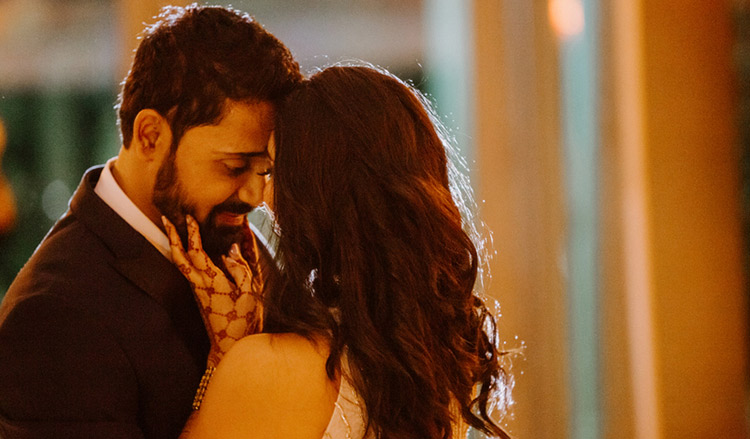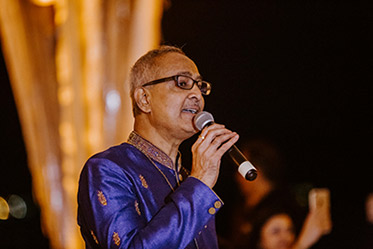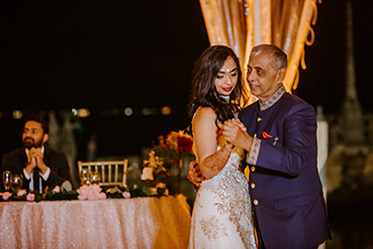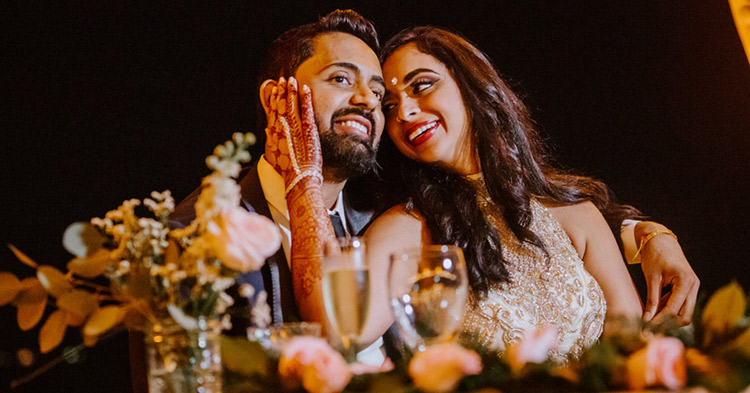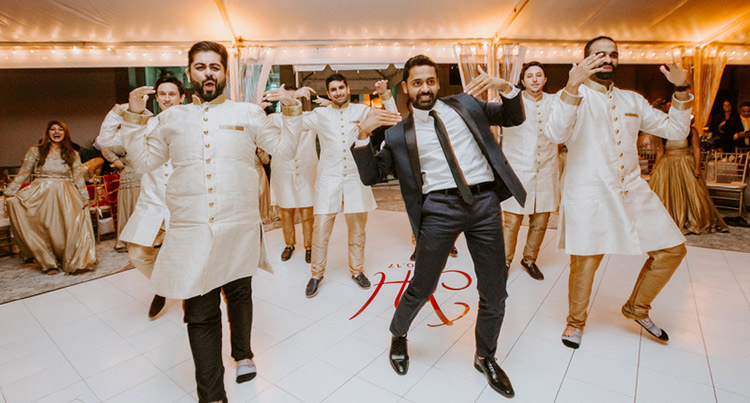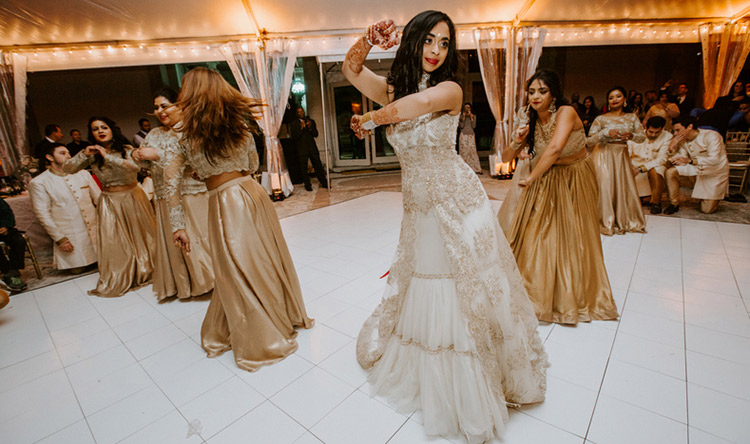 Dream Wedding Venue
Indian Wedding Gift
Rustic Vintage Theme
Indian Wedding Sangeet Ceremony
Pre-Wedding Haldi Ceremony
Indian Wedding Ritual
Indian Wedding Traditions
Indian Wedding Reception Floral Decoration