Jessica and Shyam
Shyam fell in love with Jessica the moment he laid eyes on her… picture. It was a chilling January night when he met her at a mutual friend's party. Within a few days, they met again and began their love story. The utterly romantic Shyam proposed to Jessica at Bunkers of Carmel in Barcelona. It was November 23, 2019, when the couple traveled to what is considered by many the most scenic viewpoint in the entire city even before the crack of dawn, allowing Shyam the opportunity to propose to his lady love with the rising sun as a witness.
The couple decided to tie the knot two years later — almost to the day — in 2021. November 27 would be the special day. They chose The Bibb Mill Event Center in Columbus, GA, since Jessica and her family were from Columbus and Shyam and his family were from Madison, GA.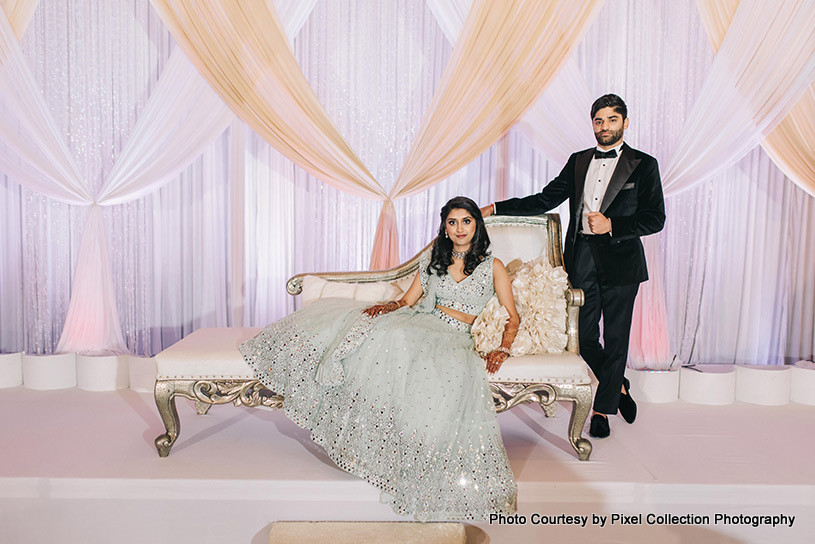 Among the pre-wedding festivities, both the bride and the groom celebrated Ganesh Puja, Graha Shanti, and Haldi at their residences with simple and traditional decorations created by their mothers. The wedding took place in the morning, inside a banquet hall. Fortunately, the big windows of the banquet room allowed sunlight to enter and create a positive and festive vibe. Apart from the Bollywood (old school and new), bhangra, American/Indian like Jalebi Baby, and American hip-hop set the musical mood.
A solo performance by professional Bollywood/classical dancer, Maria, before either the groom or bride entered kept all the 250 guests mesmerized. Wedding decorations were simple and elegant with pastel shades and fresh flowers. Shyam arrived in a G-wagon, with the baraatis dancing on the way to the ceremony.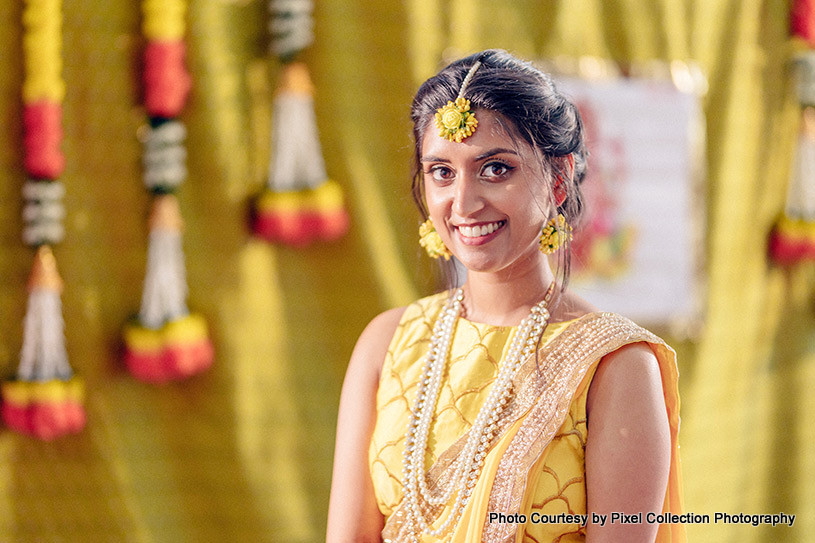 ---
BANQUET HALL The Bibb Mill Event Center 706-225-9309 | BEAUTICIANS Bharti Hair and Makeup 678-559-4040 | DANCE CHOREOGRAPHER Dancin' Gandhi 678-522-2272 | DECORATOR 5th Season Décor 678-386-2585 | DHOL PLAYER Smiley Singh 224-217-3828 | DISC JOCKEY DJ Sonny Productions 404-915-6658 | EVENT PLANNER Pixel Events by Divya 404-750-2135 | MEHNDI RR Henna Tattoo and Design 678-791-6037 | PHOTOGRAPHER/VIDEOGRAPHY Pixel Collection Photography 404-750-2135  Raj The Foto Pavilion 863-280-1618 | CATERING Hyderabad House Atlanta 678-404-7597 Umesh Patel 256-283-3992 PRIEST Sashtriji 205-705-5531
---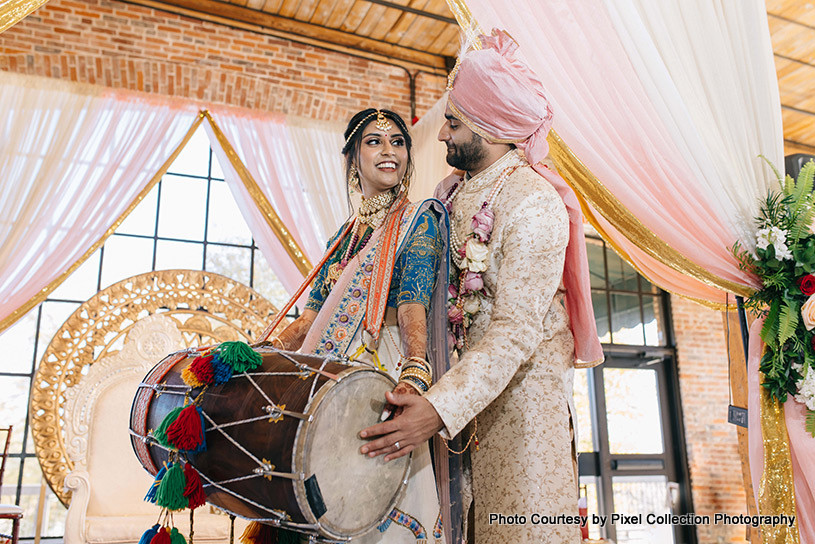 The reception was a gala event with lots of music and dancing by the bride and groom and all of their family and friends. The decoration was simple with pastel shades featuring three-tier floating candles at each table for the centerpiece.
There was a cake-cutting ceremony with music while a live dhol player and DJ created the joyful ambience with almost all of the 300 guests joining the celebrations.
It was a happy and fun-filled event that created countless memories for the couple.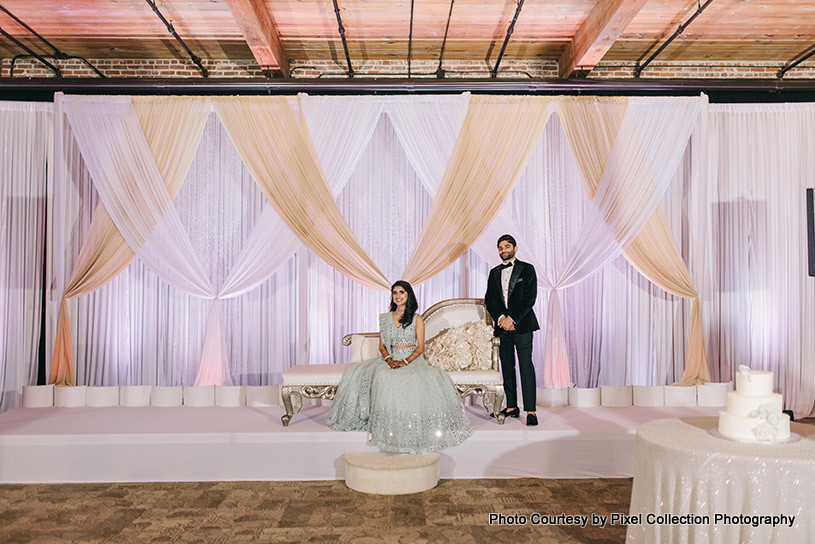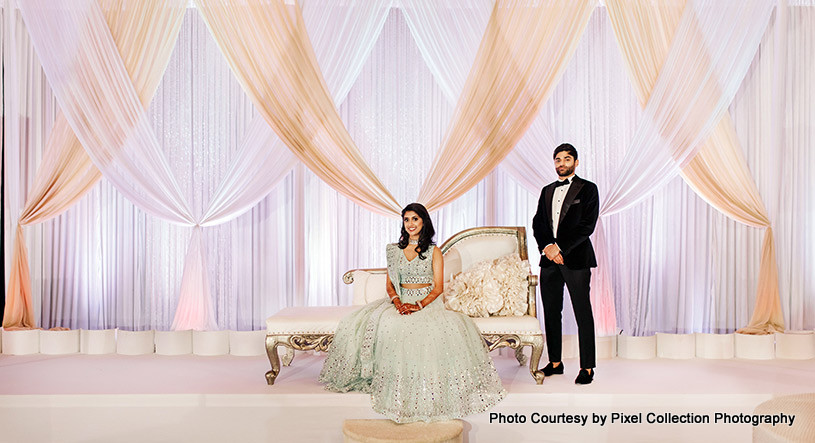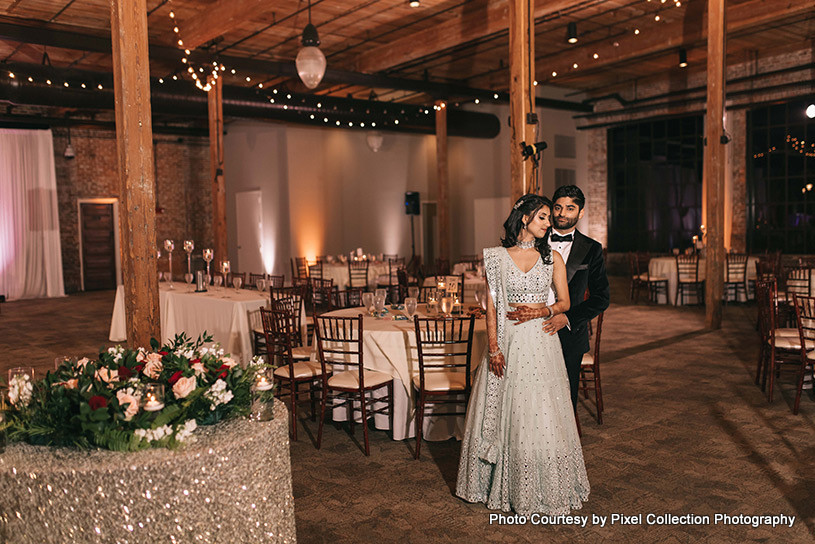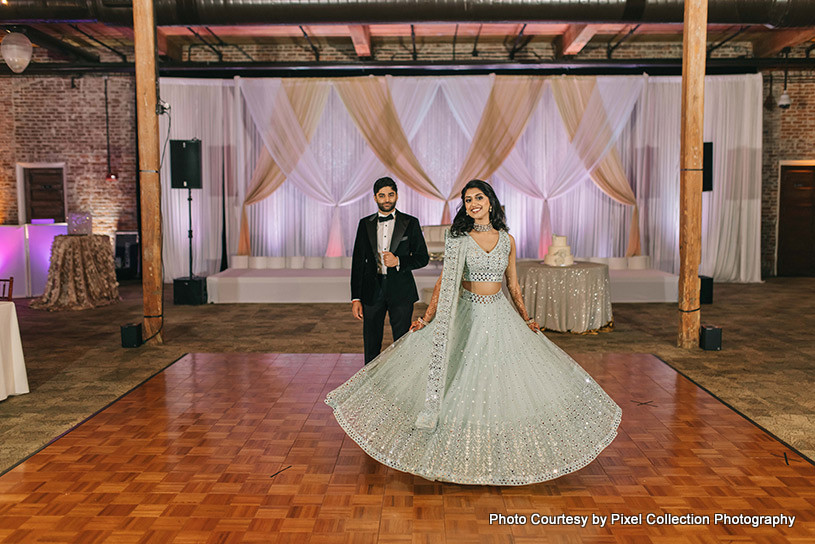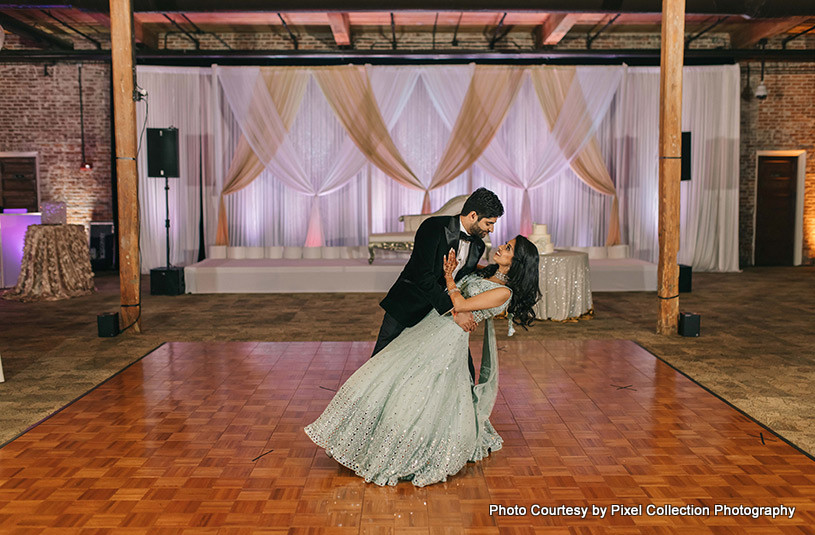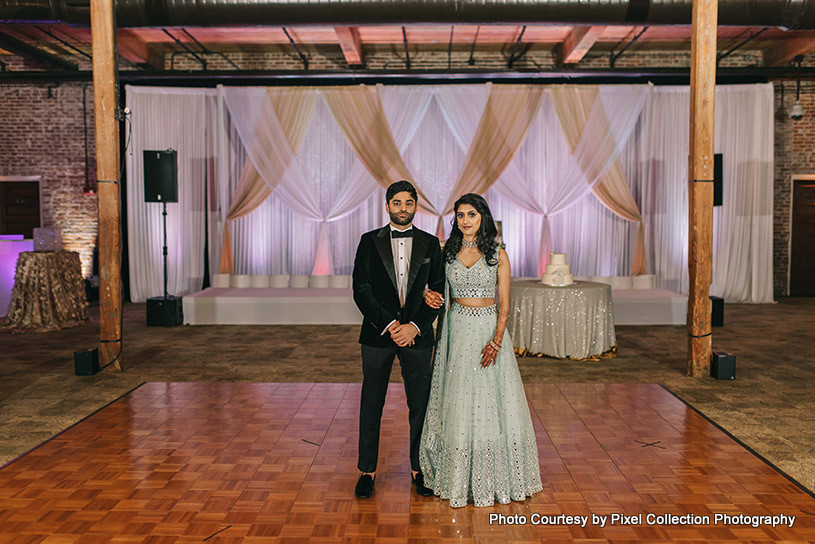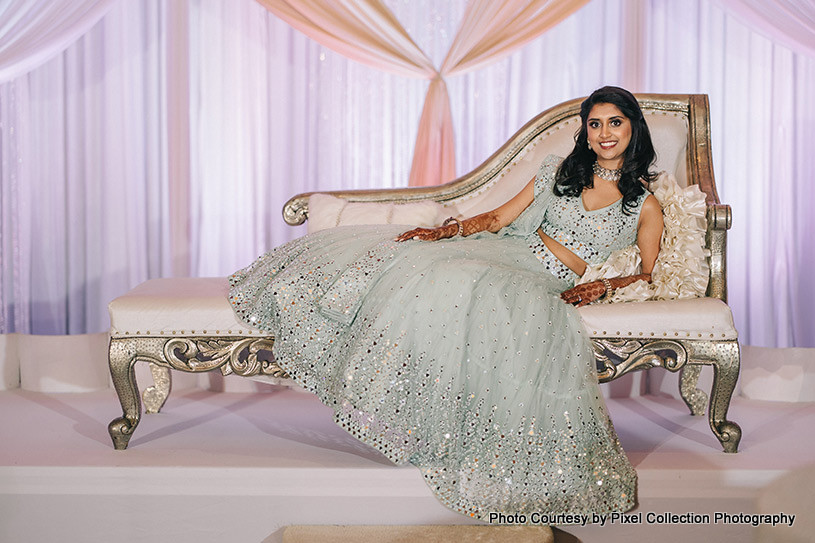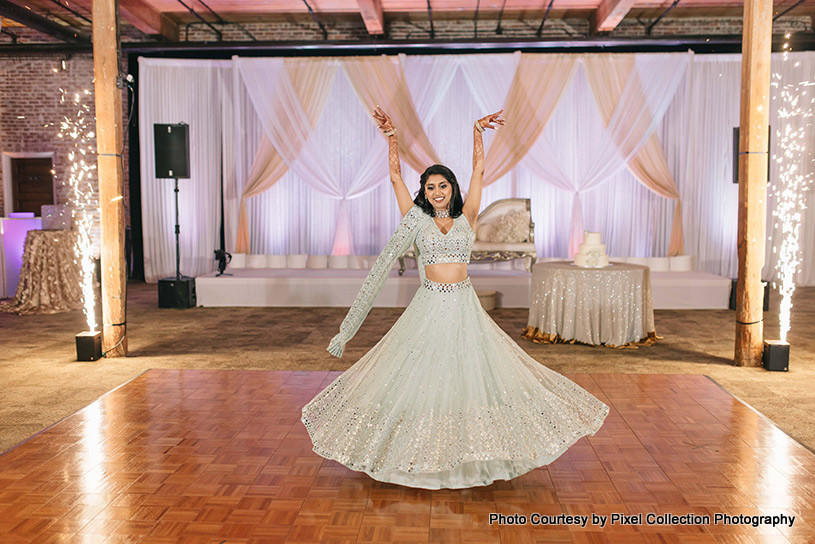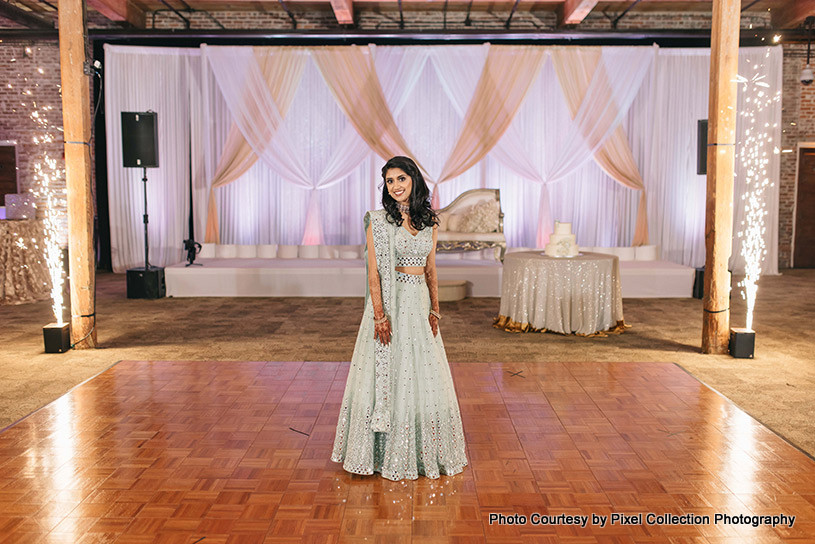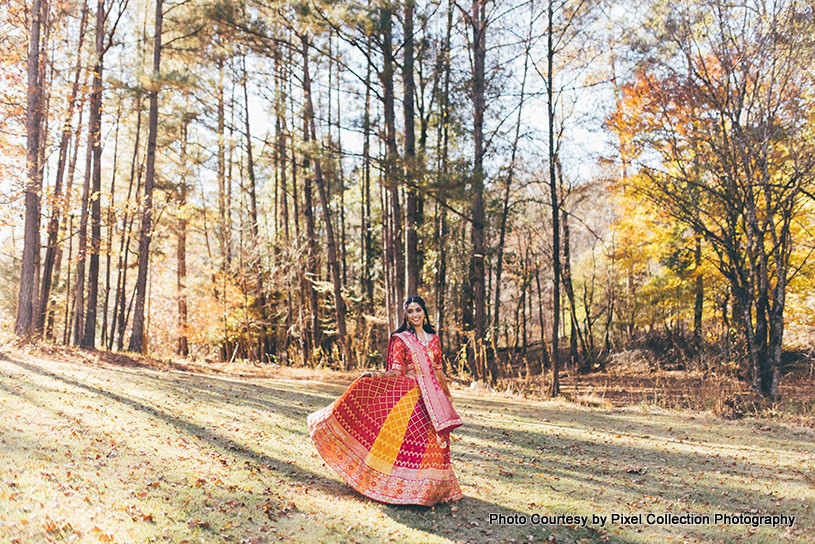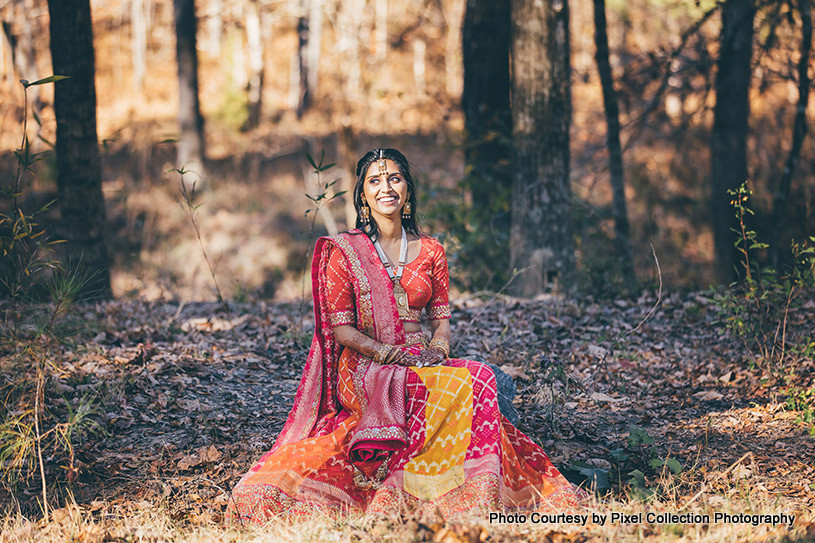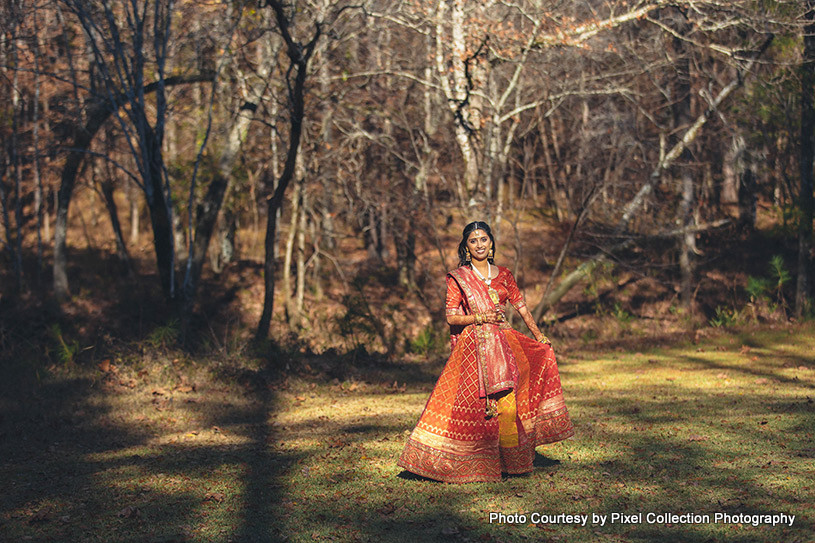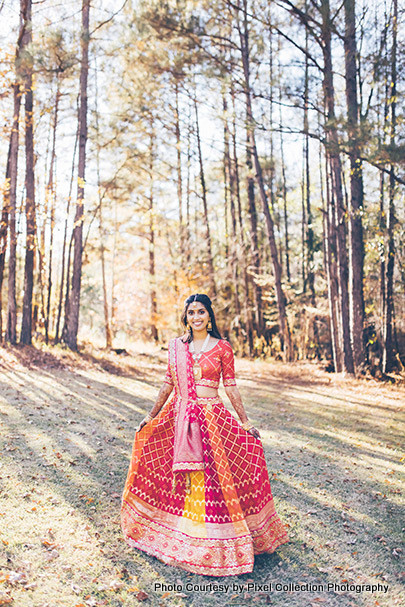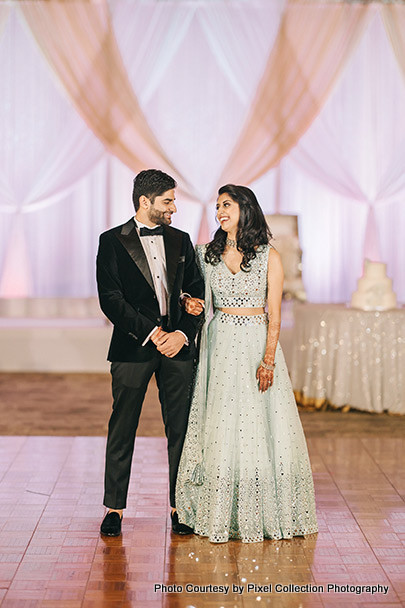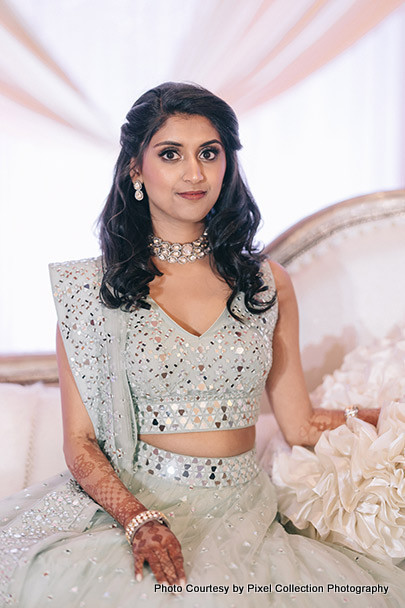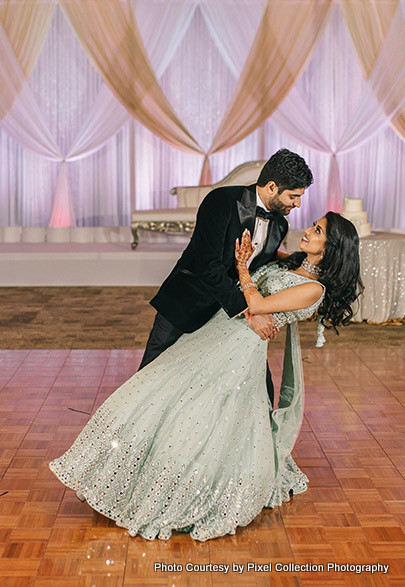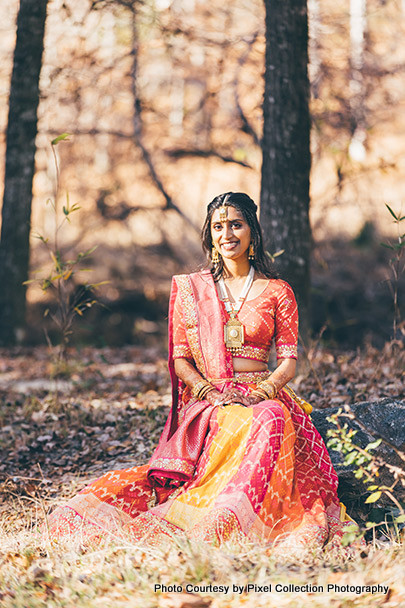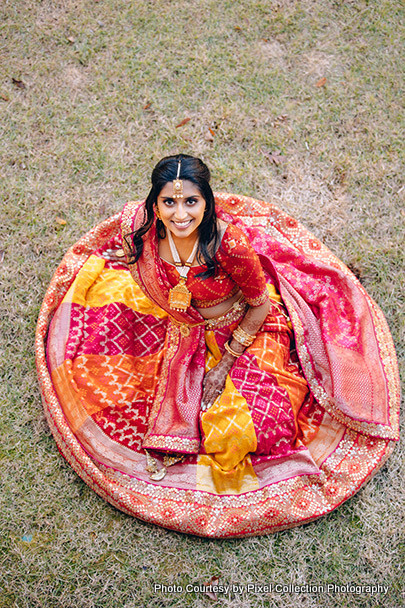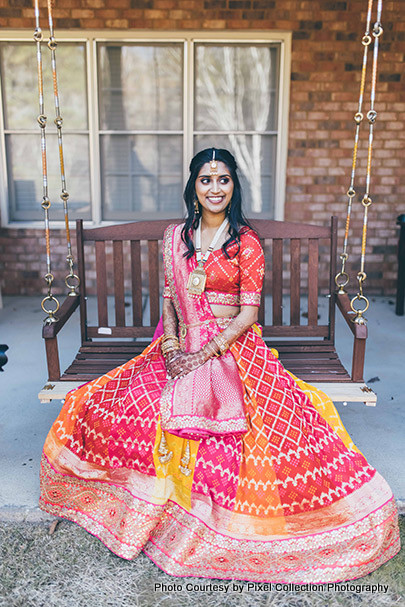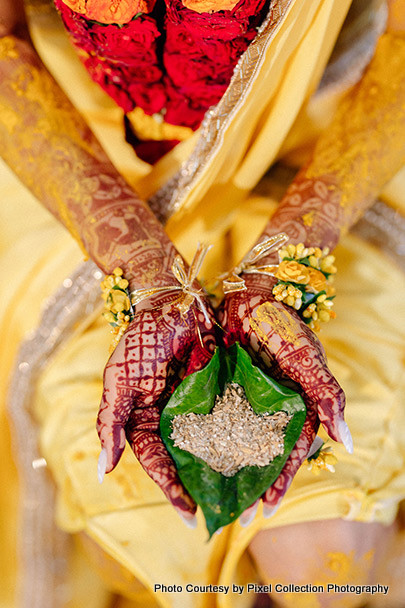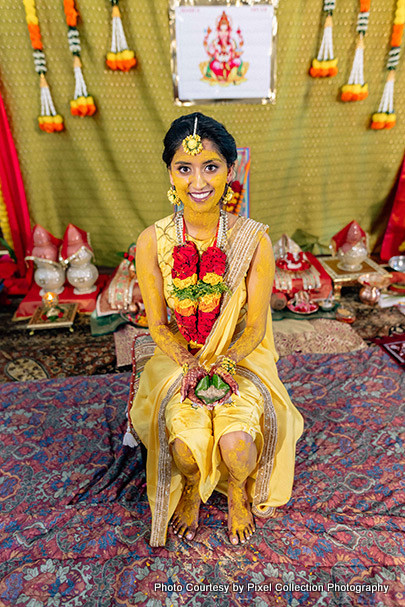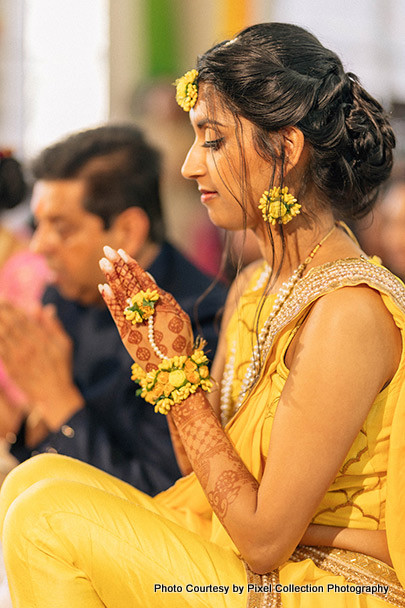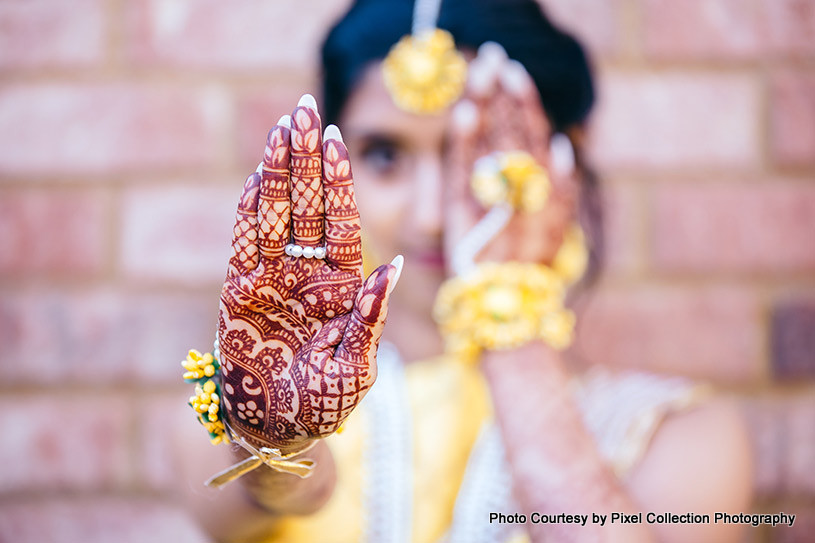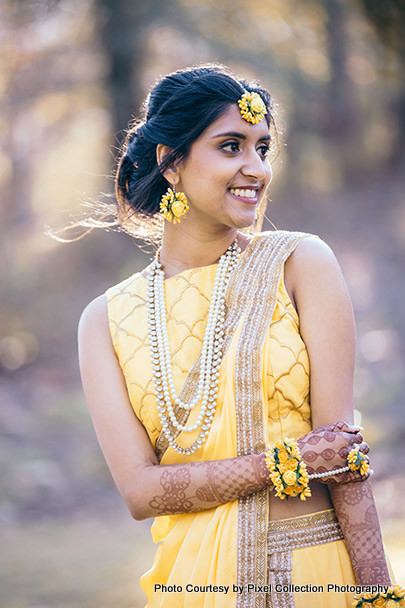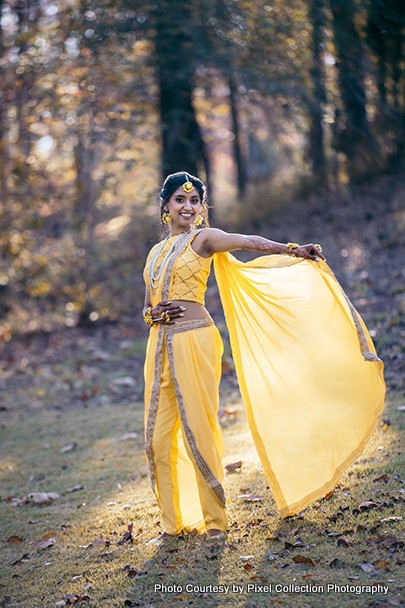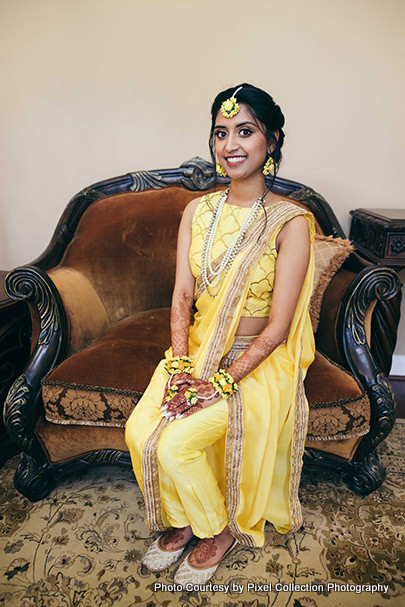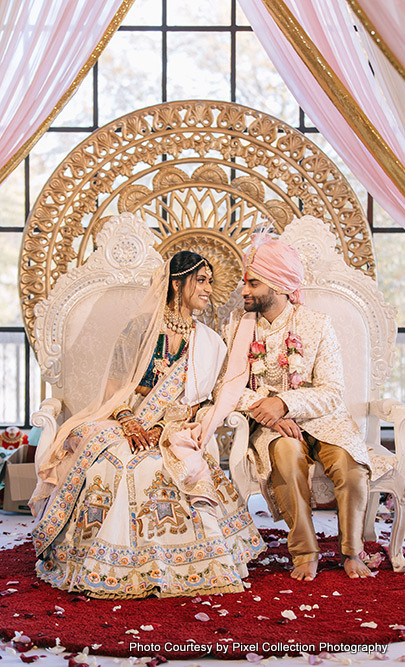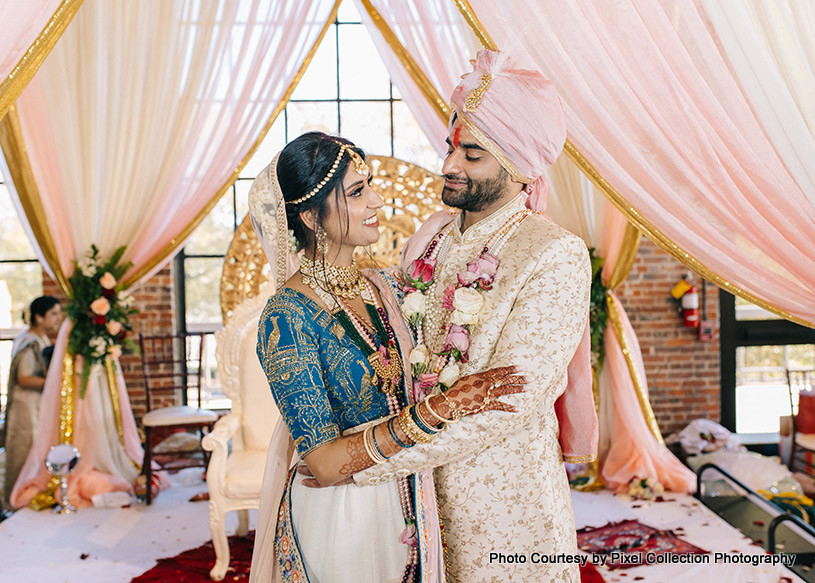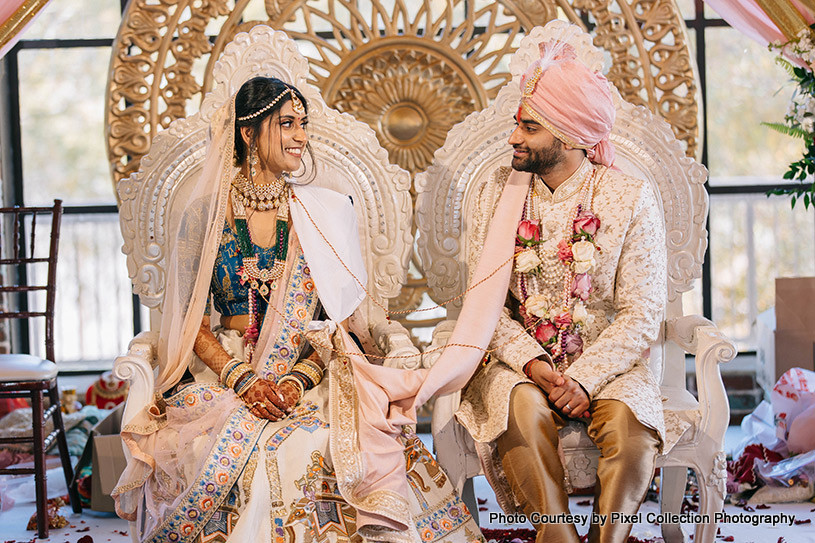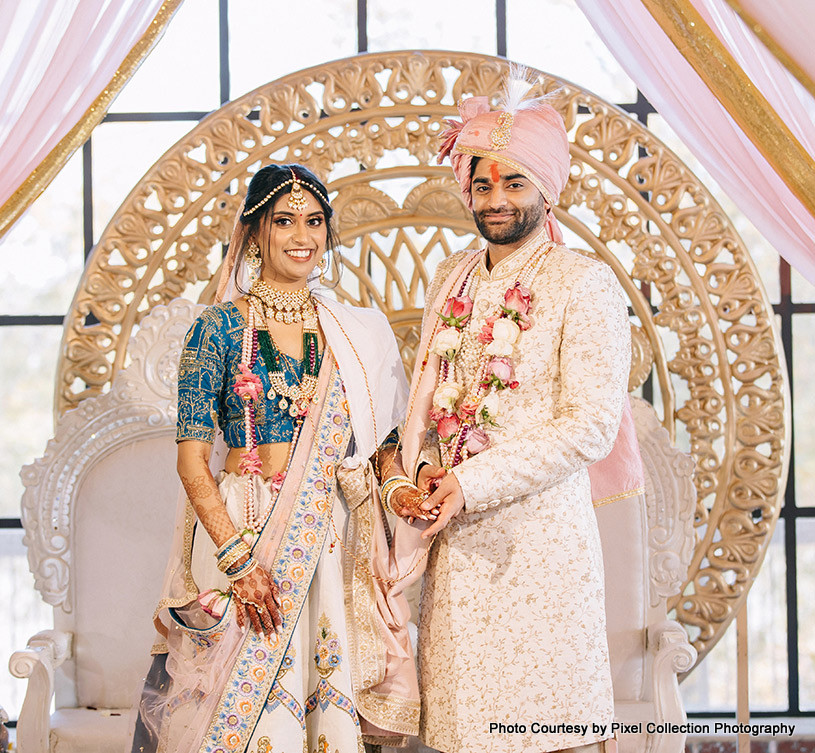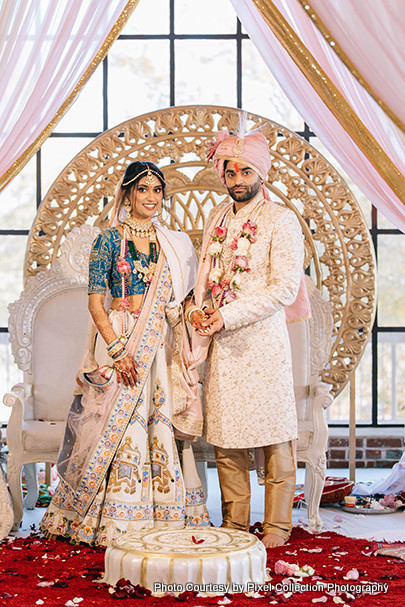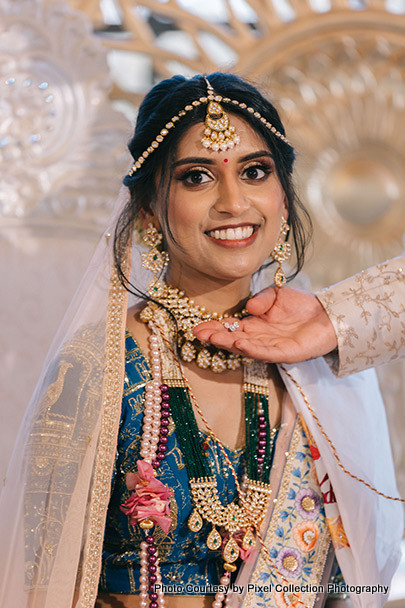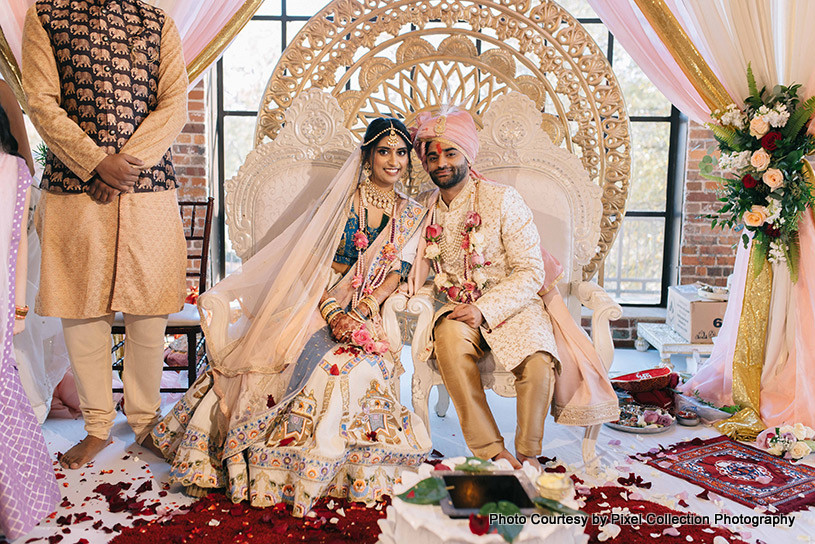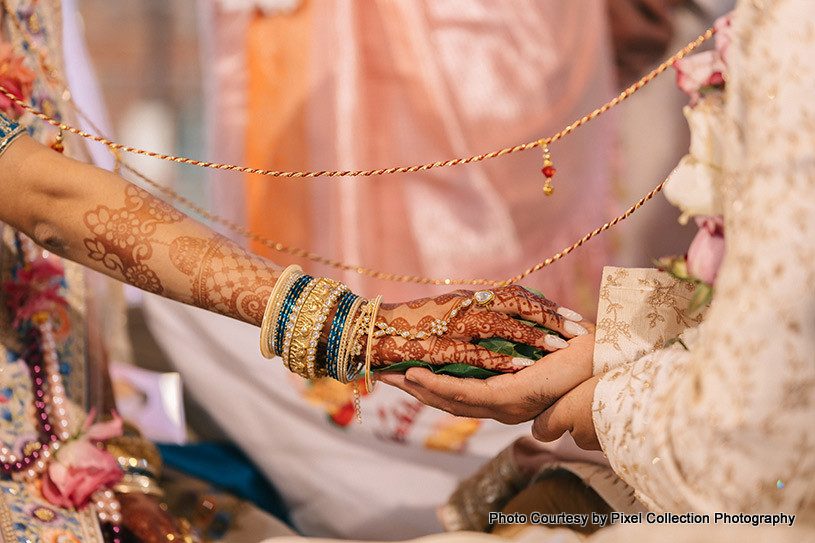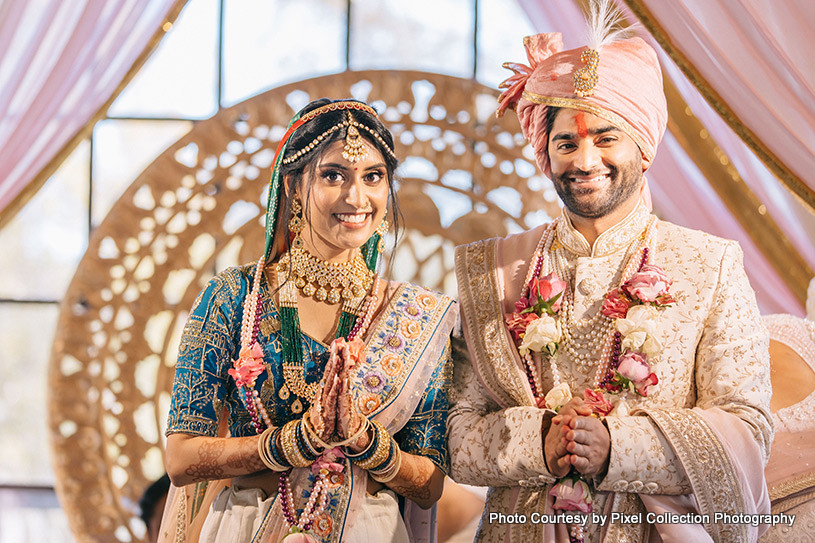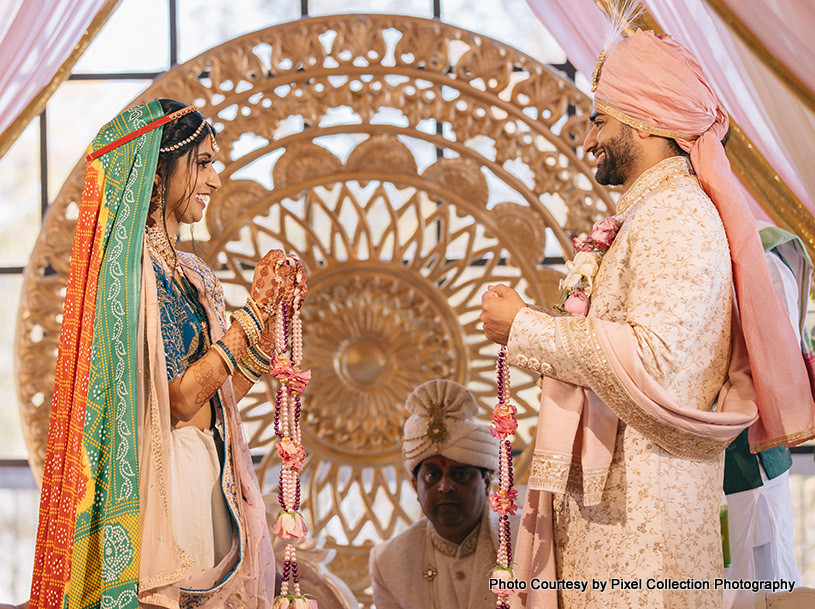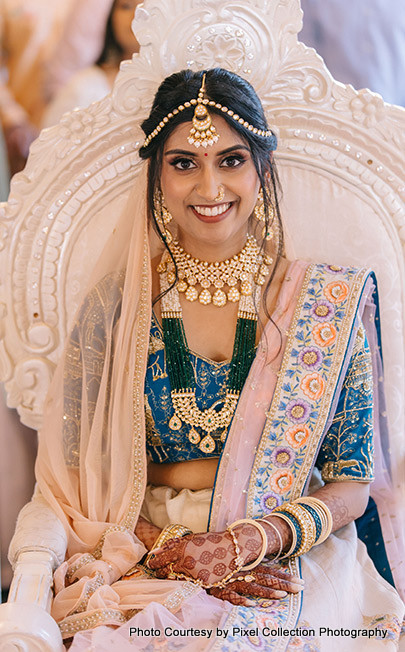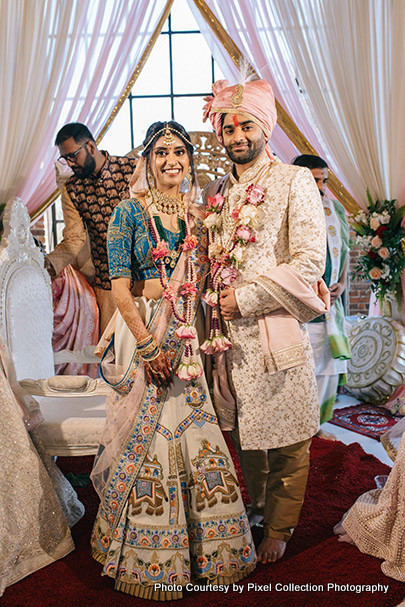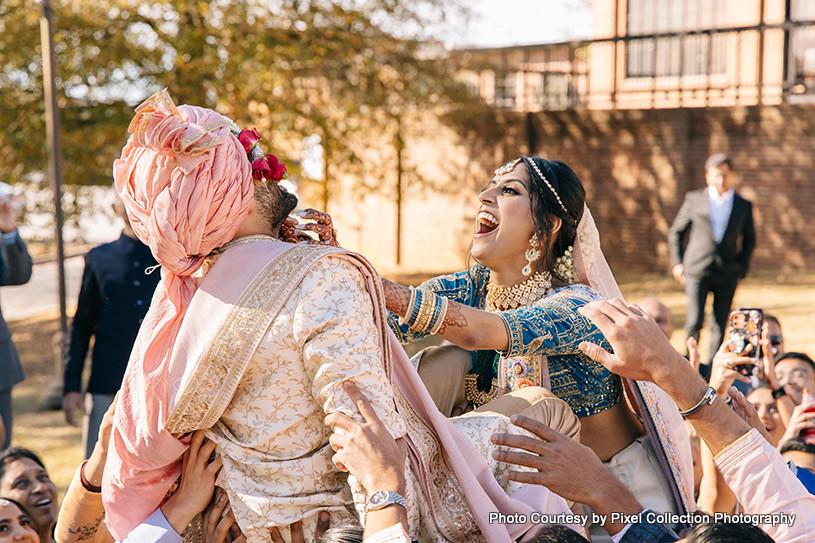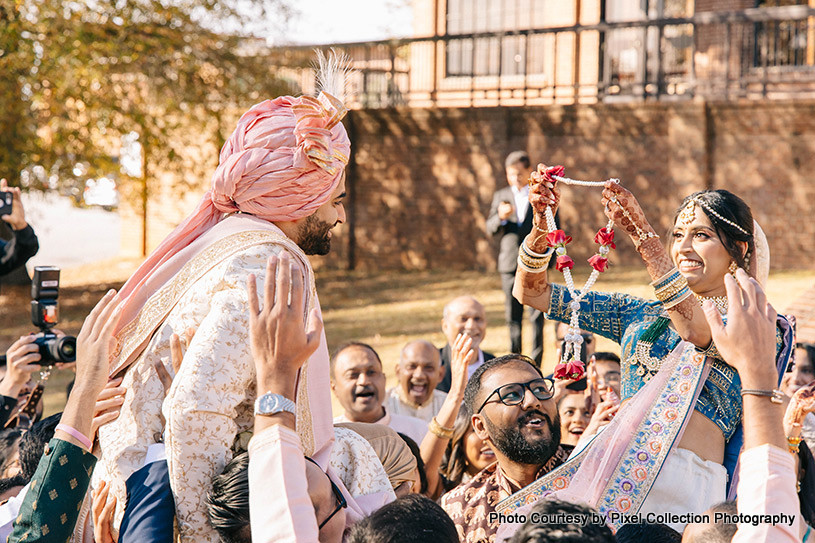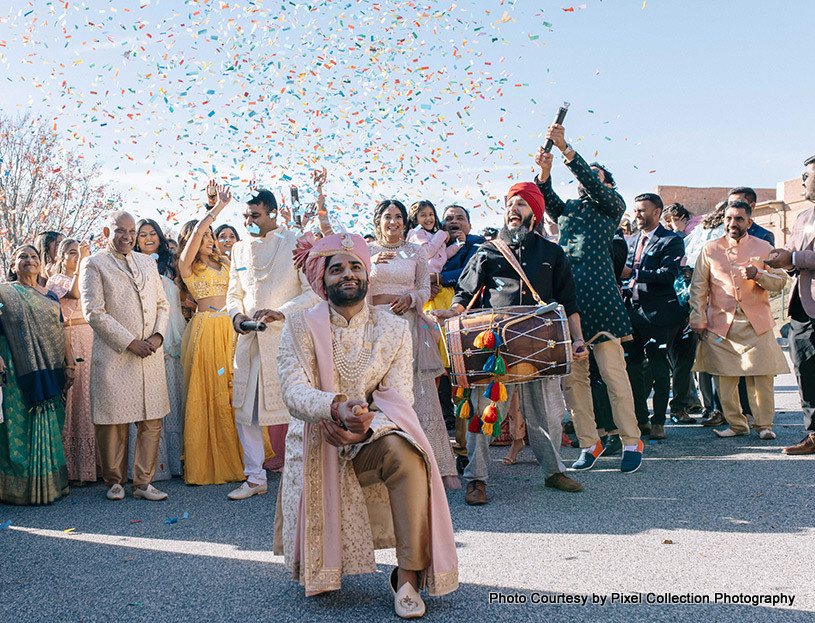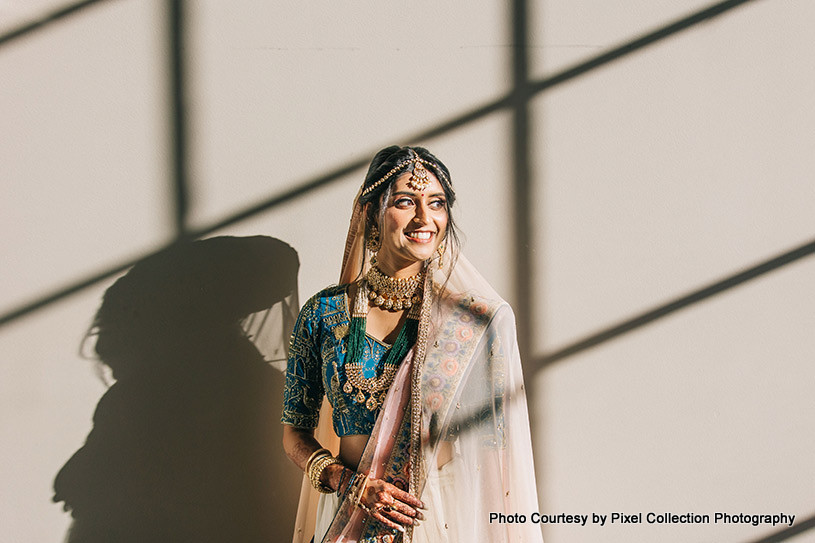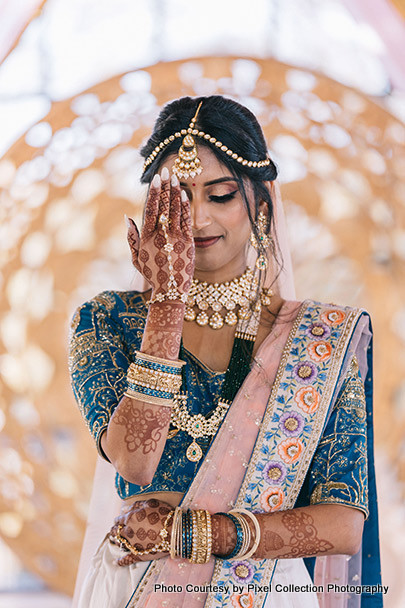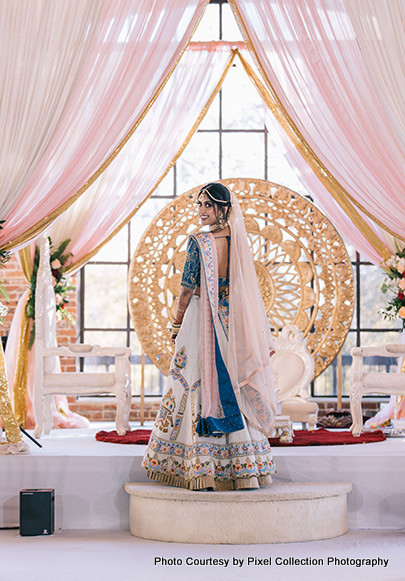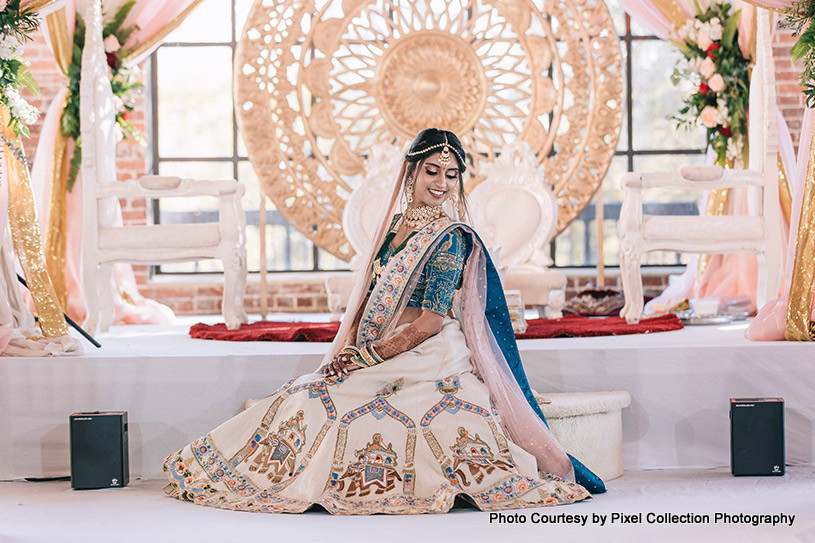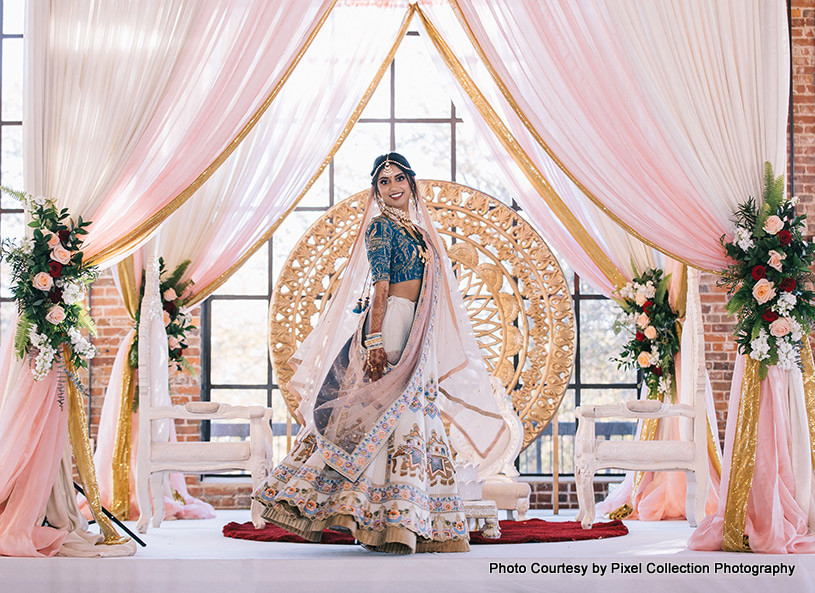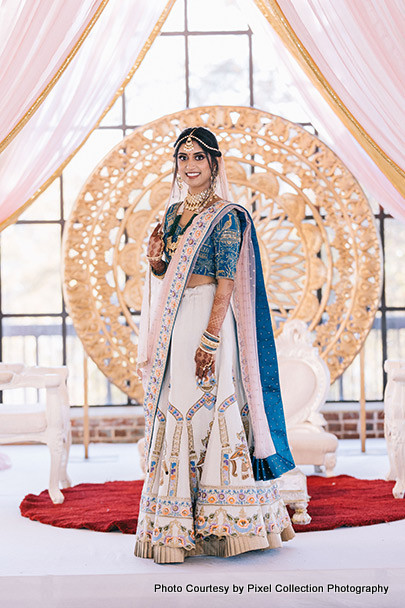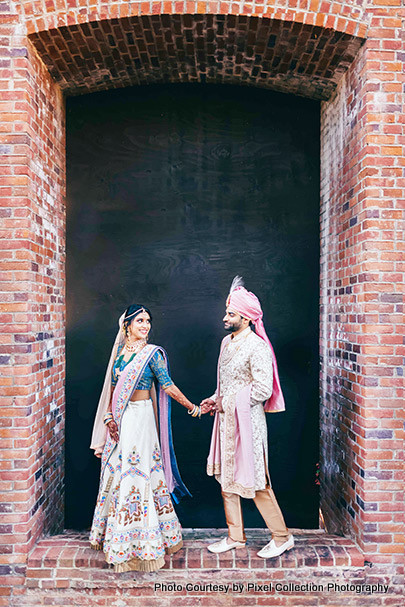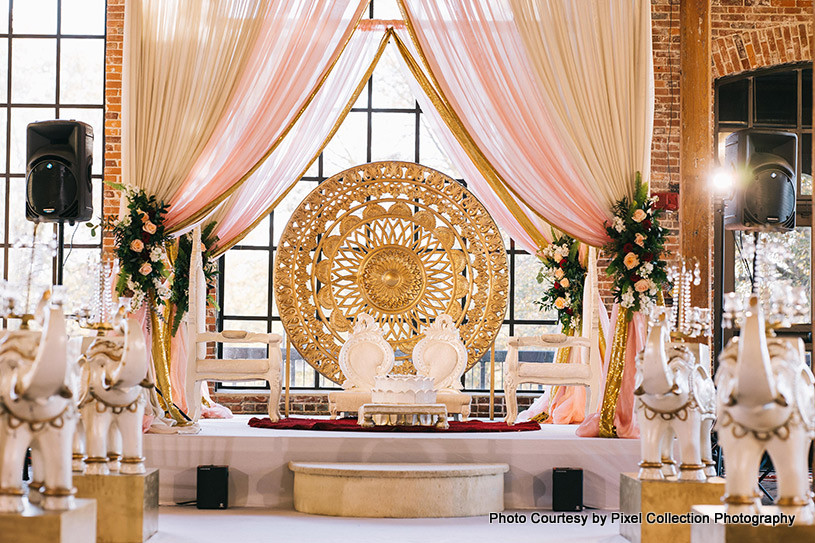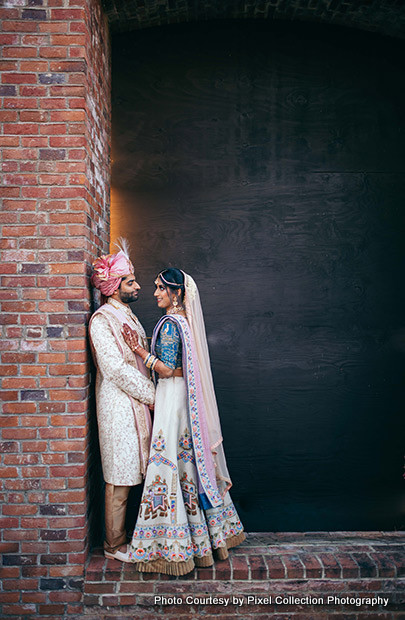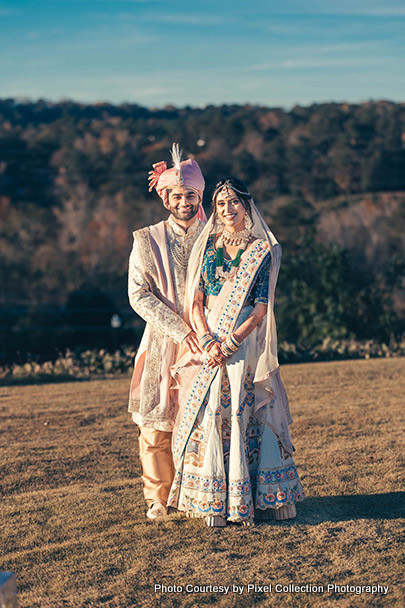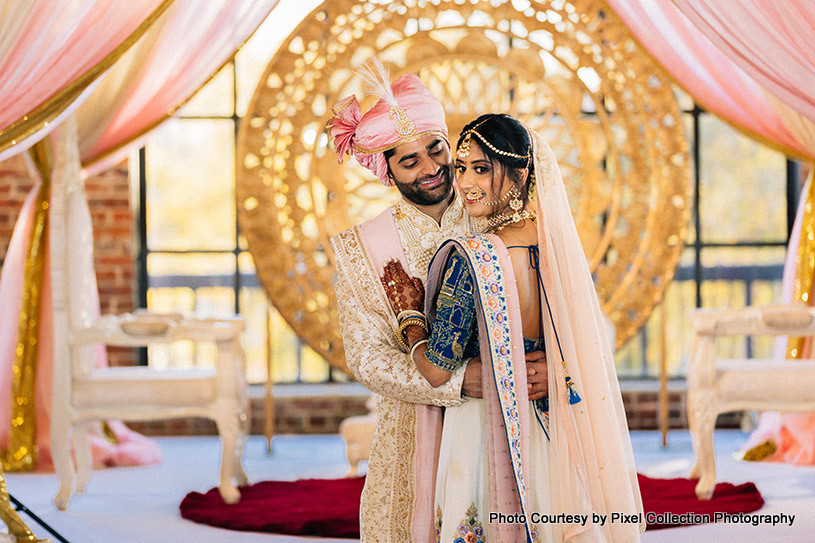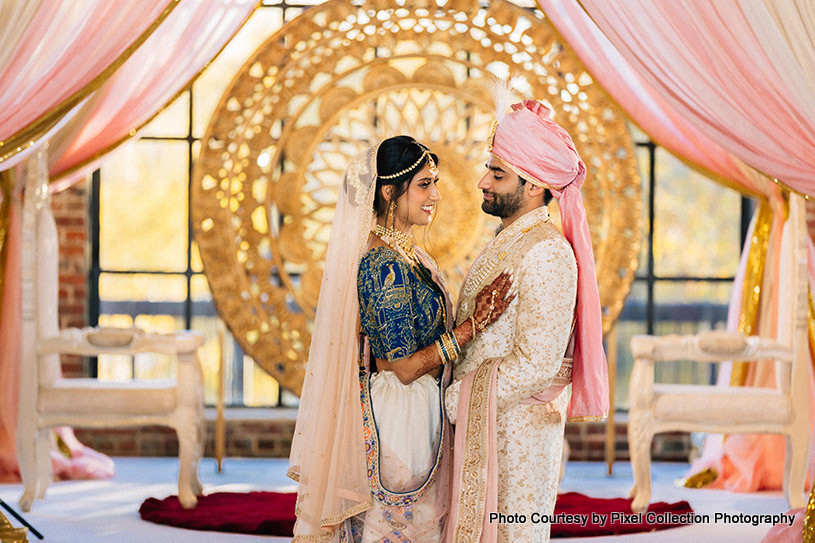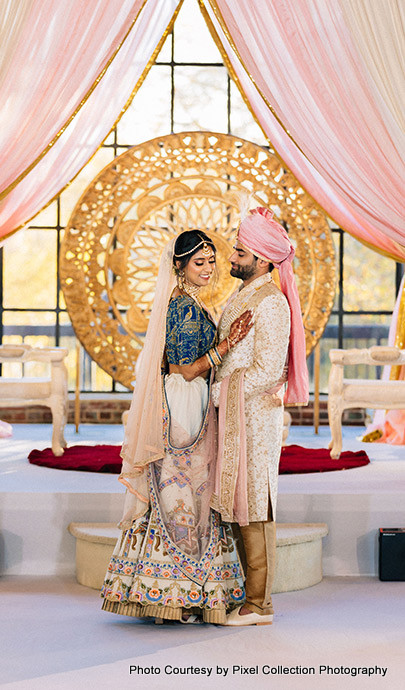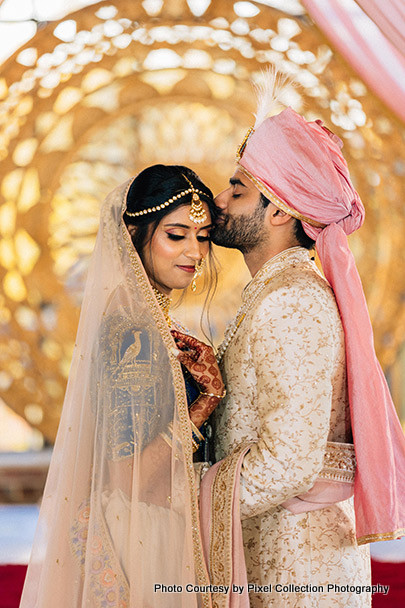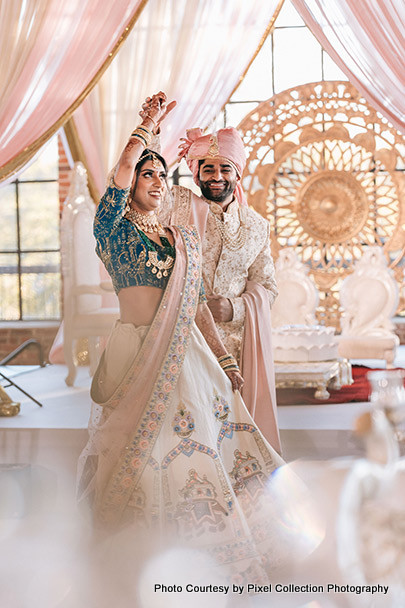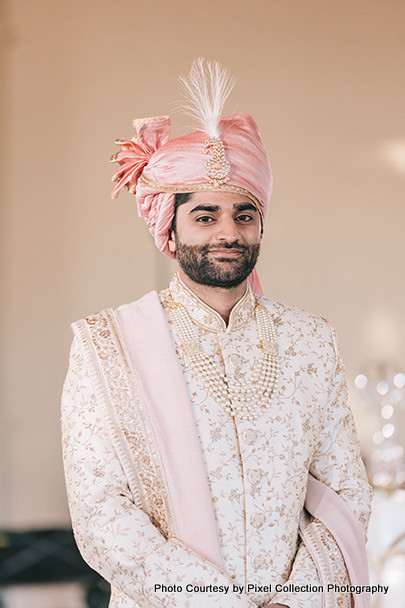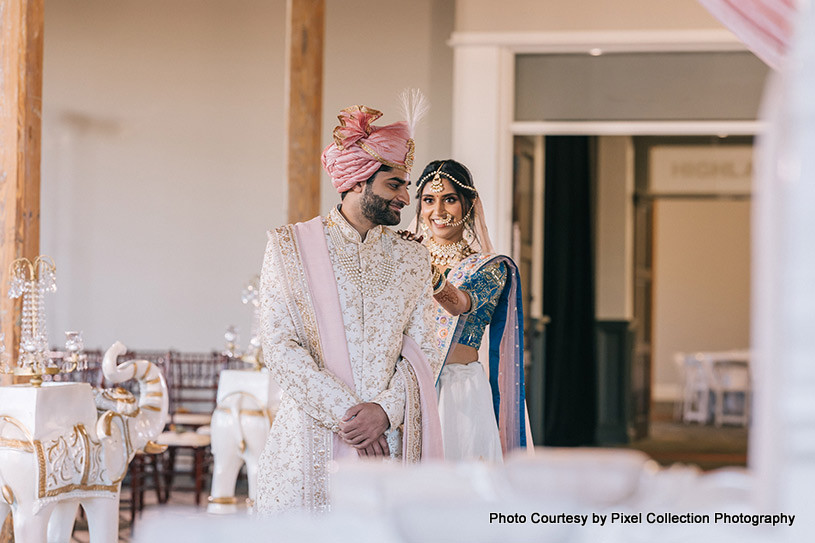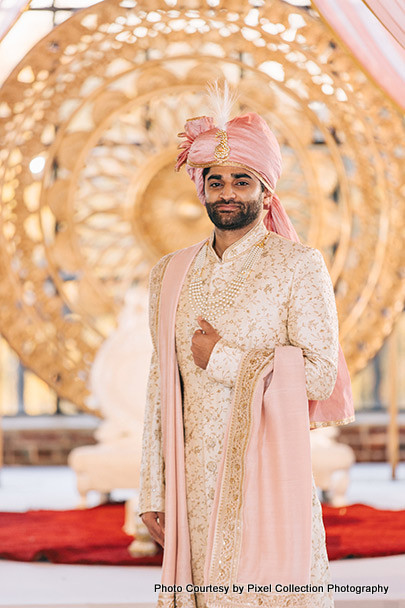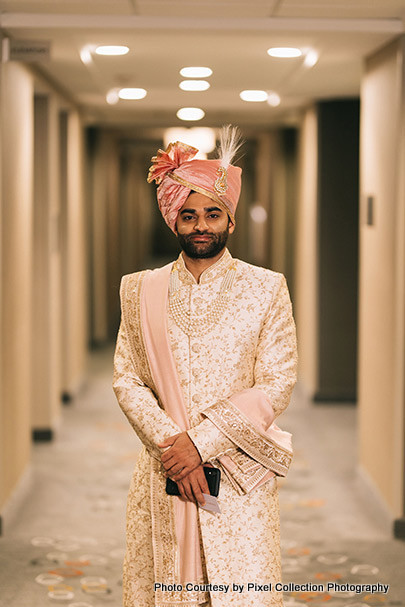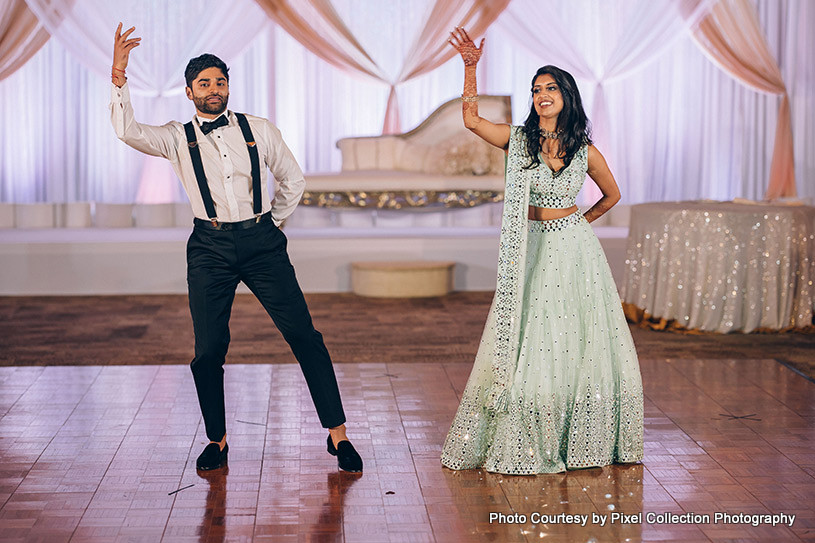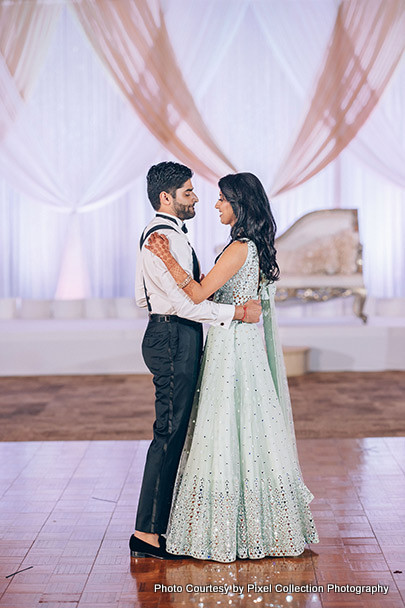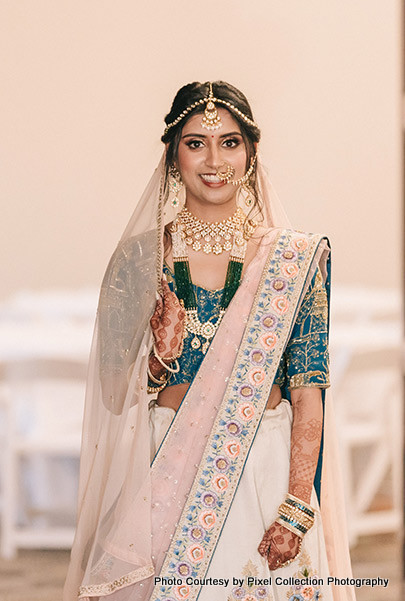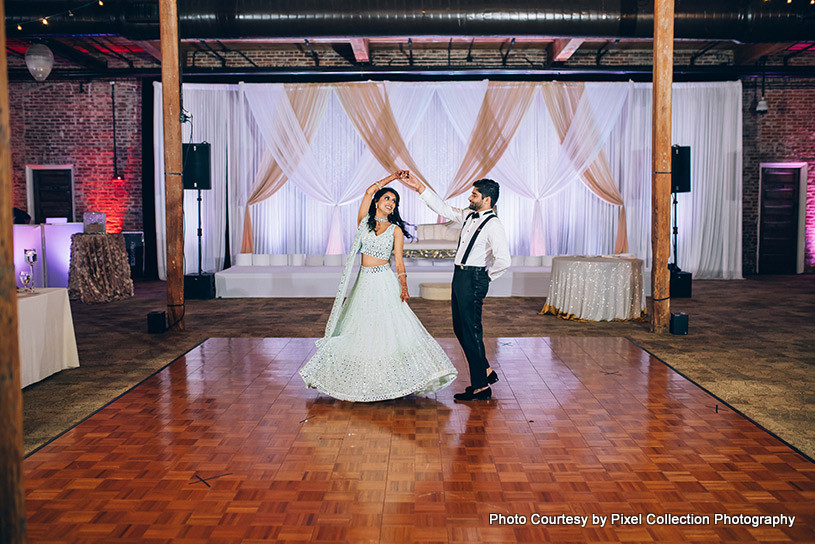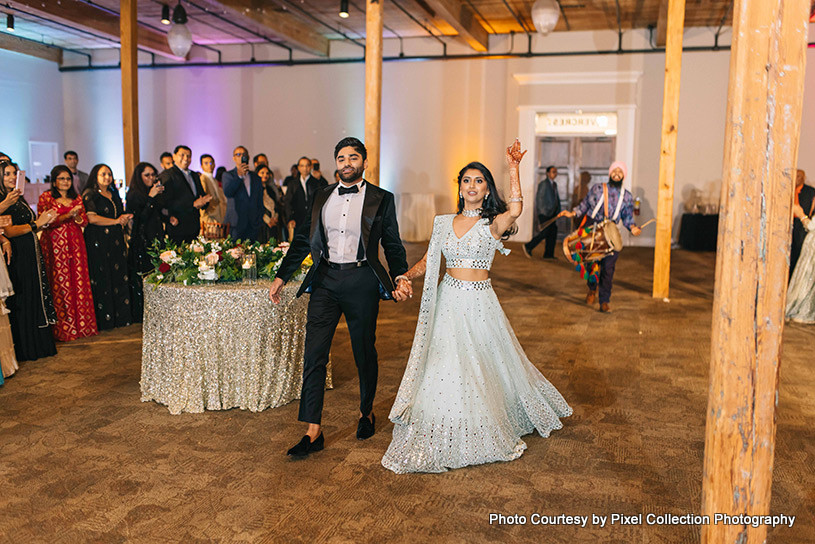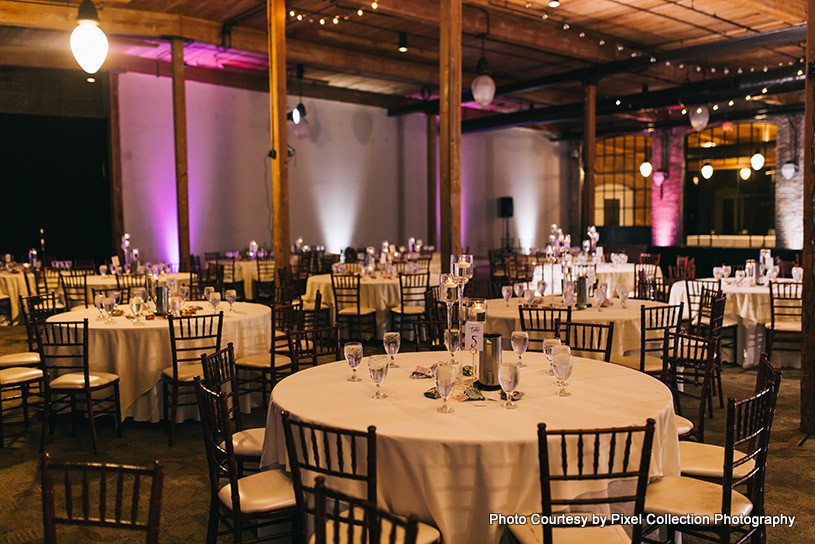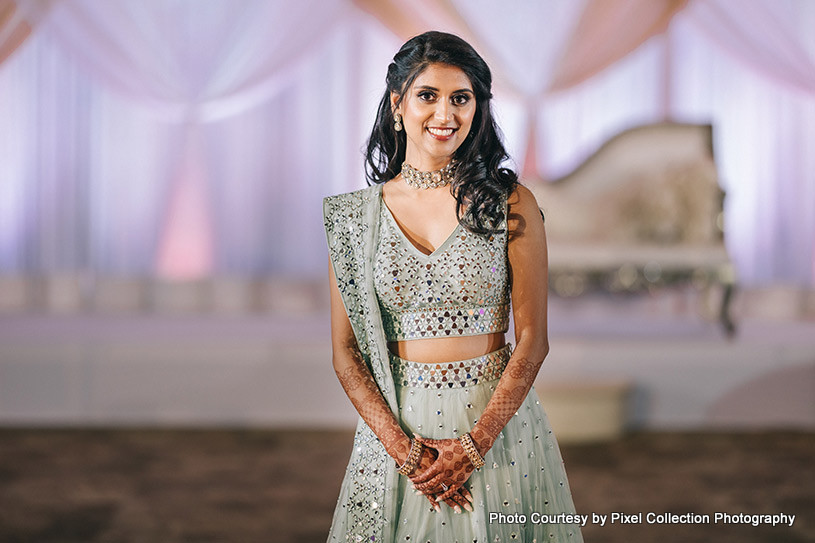 Indian Wedding Banquet Hall
The Bibb Mill Event Center
Indian Wedding Beauticians
Bharti Hair And Makeup
Indian Wedding Dance Choreographer
Dancin' Gandhi
Indian Wedding Decorator
5th Season Décor
Indian Wedding Dhol Player
Smiley Singh
Indian Wedding Disc Jockey
Dj Sonny Productions
Indian Wedding Event Planner
Pixel Events By Divya
Indian Wedding Mehndi
Rr Henna Tattoo And Design
Indian Wedding Photographer
Indian Wedding Videographer
Pixel Collection Photography
Raj The Foto Pavilion
Indian Wedding Catering
Hyderabad House Atlanta
Umesh Patel
Indian Wedding Priest
Sashtriji, Ganesh Puja
Graha Shanti
Haldi
Traditional Decorations
Bhangra
American/Indian Like Jalebi Baby
American Hip-Hop
Classical Dancer
Wedding Decorations