Kimberly and Manuj
Manuj Rattan, a doctor, and Kimberly Pais, a pharmacist, became friends while they were students at the University of Michigan. Kim liked Manuj right away, but their first conversation didn't happen until after Kim moved in with Manuj's sister, Juhi. In December 2013, they went on their first date with Juhi and began dating. While Kim was dressed as her favorite figure, Ariel from The Little Mermaid, the proposal took place at Disney World. In the "Kiss the Girl" sequence from The Little Mermaid, Kim's favorite part from the film, Manuj proposes to her while they are on the ride.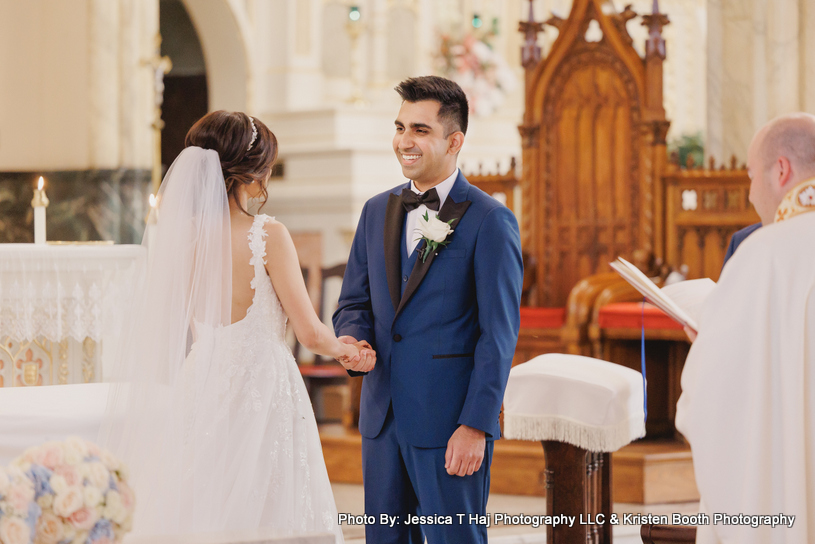 ---
BANQUET HALLS Detroit Marriott at the Renaissance Center 313-568-8000 , Henry Ford Museum of American Innovation 313-982-6220 | BEAUTICIANS Ekta Kansara 248-766-4701 , JHobby Makeup Studio 313-649-5334 , Simona Vigh 248-760-9189 | BOUTIQUES Khattoi 763-489-8163 , L'amour Bridal 248-308-2733  , Prathaa Design Studio 951-317-5992 | CAKE AND DESERT Sweet Heather Anne 734-913-2025  ,  Sweet Treat Events  ,  Memo's Macarons | CATERING Saffron Fine Indian Cuisine 248-626-2982  | DECORATOR Bridal Insignia Events 248-550-2237  ,  MKLR World  | DHOL PLAYER Smiley Singh 224-217-3828 | DISC JOCKEY Naveen Productions 248-797-9707 | EVENT PLANNER With Love Events, LLC 248-978-4058  | FLORIST Bellisario Florist 586-773-7070  | INVITATIONS  The Origami Fox  | MEHNDI Imadination 313-912-7559  ,  Radhe Henna 734-802-9894  |  PHOTOGRAPHER  /  VIDEOGRAPHYJessica T Haj Photography LLC 647-617-0814  , Kristen Booth Photography 760-792-3912  ,  Killer Creations 734-634-3880  |  RENTAL SERVICES Blue Lake Charters & Tour 313-964-5155  , Rockstarz Limousines 734-386-6912 | WEDDING SERVICES Mandell Display 313-919-0908
---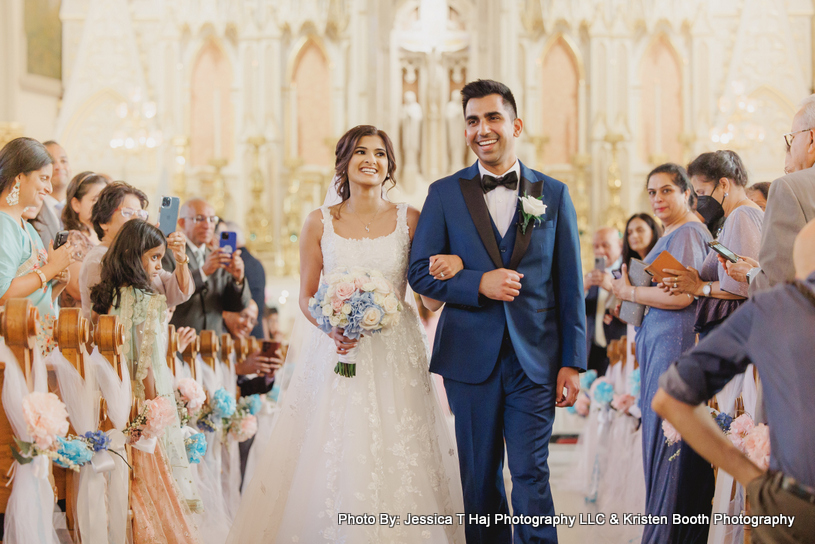 Manuj and Kim worked with a wedding planner who was helpful and helped them feel less stressed during the entire planning process. Keriann demonstrated her exceptional organizational skills by serving as a link between Kim and the vendors. Keriann coordinated all the arrangements and logistics with the suppliers because a traditional Indian wedding involves a lot of activities and both the bride and groom have full-time jobs. The bride's native state of Michigan served as the venue for the wedding. When they settled on the venue, they made sure the wedding highlighted all of Michigan's distinctive features. The Renaissance Center in Detroit, a landmark of the city, served as both the wedding's hotel and the site of the ceremony. The Henry Ford Museum in Dearborn, which was picked for its past and distinctiveness, served as the venue for the celebration. Additionally, they were allowed entry to Greenfield Village so they could snap photos that matched Kim's vision for her fantasy wedding. The bride began her preparations for the Disney-themed wedding with a Rapunzel-themed mehndi, complete with a lantern-decorated tent and centerpieces depicting Rapunzel and Flynn Rider relaxing on a boat. The event's dessert was also entirely Tangled-themed and featured biscuits that resembled Rapunzel's dress and macarons with suns on them. The bride had Khattoi, a friend's business, create a purple floral lehenga especially for her. The Hindu ceremony was held at the Renaissance Center in Detroit, while the Catholic ceremony was held at Sweetest Heart of Mary Church. For the Catholic ceremony, the bride donned a customary white dress with a long train and the groom a French blue tuxedo. The bride wore a candy pink lehenga with white detailing and silver, dark green, and other ornaments for the Hindu wedding, and the groom wore a pink and white sherwani. The groom rode in on a white horse for the baraat, which took place in front of the Renaissance Center on the Detroit River. The celebration was styled to resemble a Cinderella-like ball, and the tables were embellished with pink and white flowers and light blue tablecloths. During the reception, a mix of American and Indian songs were played. For the bride and groom, Manuj's mother and all of his aunts from Dayton, Ohio, put on a show. After that, the groom's cousins performed, including a dance to Manuj's favorite Hindi song (Oh Ho Ho Ho). Finally, a traditional Goan or Portuguese dance is performed by the bride's nieces and nephews.