Kruti and Nishant
Kruti, a physician assistant, and Nishant, a marketing manager, were never firm believers in dating. Interestingly, however, the online app Dil Mil changed their opinions. The two found themselves spending hours in each other's company online. From romantic weekends away and virtual dates to phone calls and FaceTimes, the pair didn't take long to realize it was time to move forward with their long-distance relationship.
The proposal came as a surprise for Kruti. Spending a luxurious weekend in Miami, Florida, on Valentine's Day seemed the ideal opportunity for Nishant to ask the much-awaited question. Since Kruti loves the water and the beach, Nishant surprised her by renting a boat. They both sat on the boat while enjoying the evening and listening to music. As the sun began to set and paint a gorgeous backdrop, Nishant held Kruti's hand and smiled. He told her how much he loved her and instead of talking on FaceTime, he wanted to wake up with her every day. He asked Kruti to marry him, and she was so surprised this was happening, that shocked and excited she screamed "Yes!"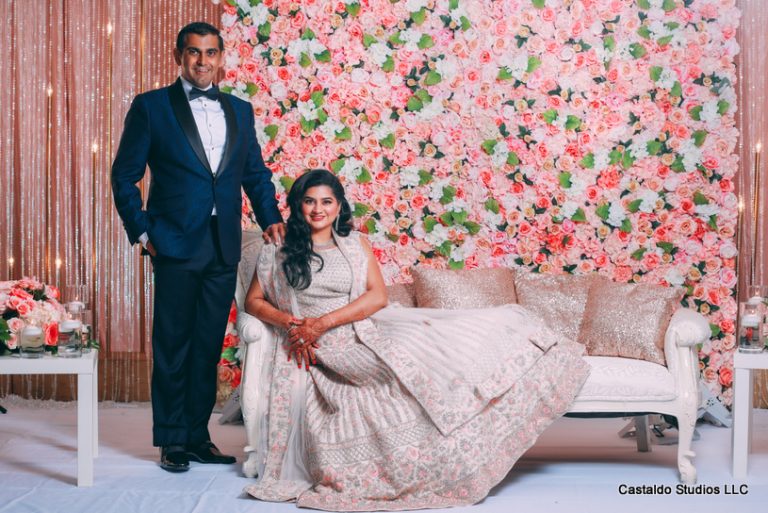 After the romantic proposal, the couple spent several months on phone calls, FaceTime and in meetings planning for their big day. They decided to hand over wedding planning to Apsara Events and agreed to host a destination wedding at Hilton Clearwater Beach in Florida.
The Grah Shanti puja kicked off the festivities and was followed by a sangeet, wedding ceremony, and reception. Their sangeet was a festive event that took place on a beautifully decorated yacht, the Starship, and succeeded in getting the guests ready for what was to come.
Finally, the much-awaited moment arrived and the groom rode to his baraat on horseback. Kruti and Nishant's wedding was a grand affair with nearly 350 guests at the Hilton Clearwater Beach in Florida. The event was vibrant and colorful with beautiful floral décor and a floating Lord Ganesha designed by Nikun Events. The beautiful couple were married in the presence of their family on the beach against the perfect backdrop of a floating Ganesha and beyond that the majestic ocean. A live violinist added to the mood and created the perfect ambiance for Kruti and Nishant's wedding.
Nikun Events continued the amazing designs for the reception. Kruti and Nishant walked out to "Aankh Maarey," and then added their own touches and choreographed their own first dance, which was a mix of famous Bollywood hits such as "Ishq Wale Love," "Ladki Badi Anjani Hai," "Ban Ja Tu Meri Rani," and "Dil Leyge." DJ Firoz of Dudha Productions kept the mood celebratory and the couple and their guests literally danced their feet off!
The events were over in just a few days, but Kruti and Nishant have glorious memories to last them a lifetime!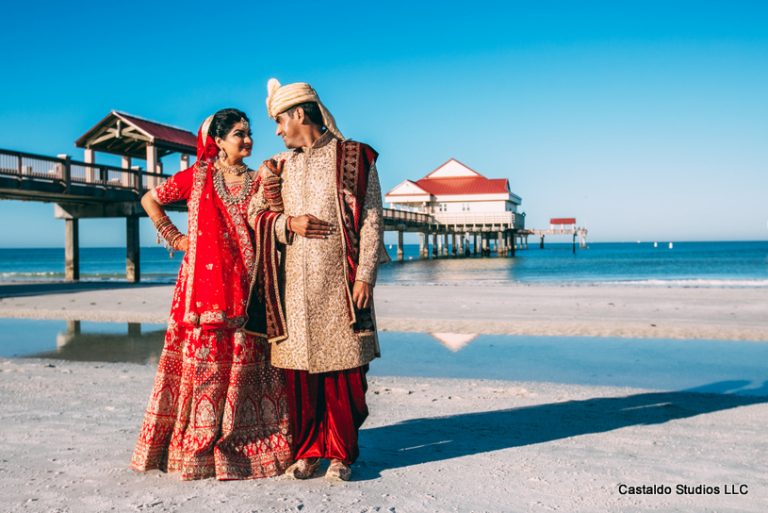 ---
BANQUET HALLS Hilton Clearwater Beach Resort & Spa 727-461-3222 | CATERING Khasiyat Indian Restaurant 407-252-8756 | DECORATOR Nikun Events 407-448-7128 | DISC JOCKEY Dudha Productions 727-418-8498 |EVENT PLANNER Apsara Events 727-687-8185 | HAIR AND MAKEUP Makeup by Z 813-600-8309 | Michele Renee The Studio and Salon 813-531-7770 | Seva beauty 813-464-5789 | HORSE/CARRIAGE St Petersburg Carriages 727-365-2194 | KULFI / ICE CREAM Ice Spice Cafe 813-591-1758 | LIGHTING 2 Livebots 954-203-4254 | MEHNDI Bridal Henna 01 727-459-6448 | Henna Allure 321-444-5911 | MUSICIAN Sunset Strings LLC 239-322-9856 | PAINTER Jacob Event Painting 207-333-8091 | PHOTO BOOTH Snapshoot Photobooth 813-501-7627 | PHOTOGRAPHER/VIDEOGRAPHY Castaldo Studios LLC 407-347-8926 | PRIEST Acharya Ramesh Mehta 813-453-9334
---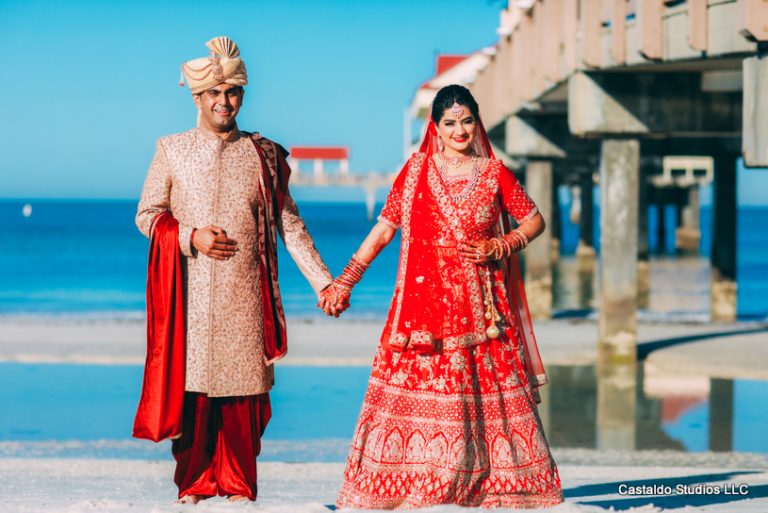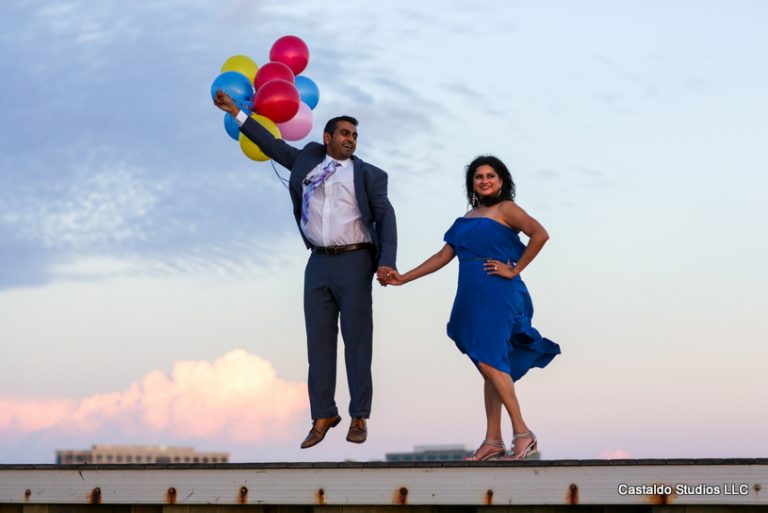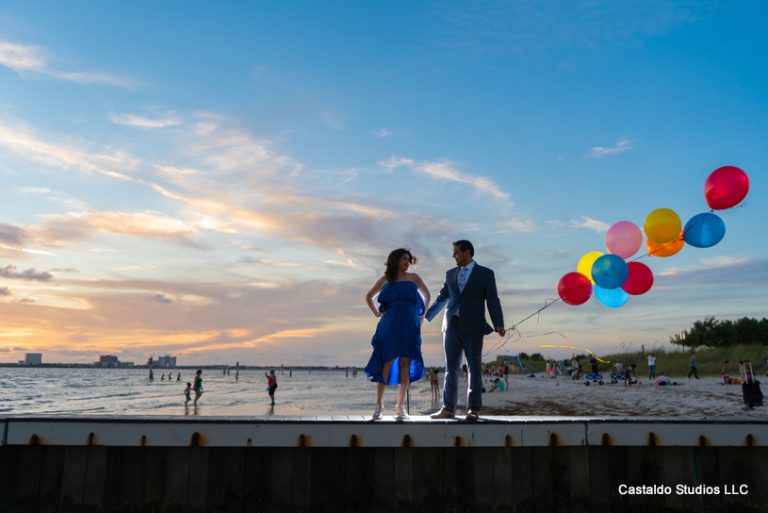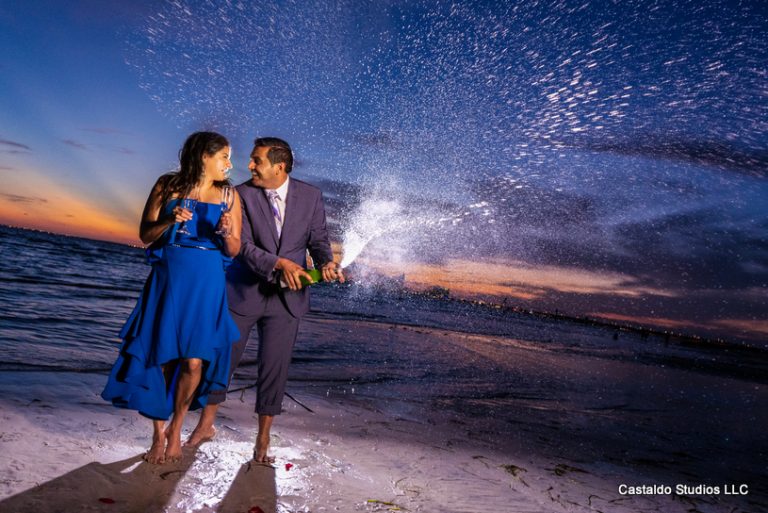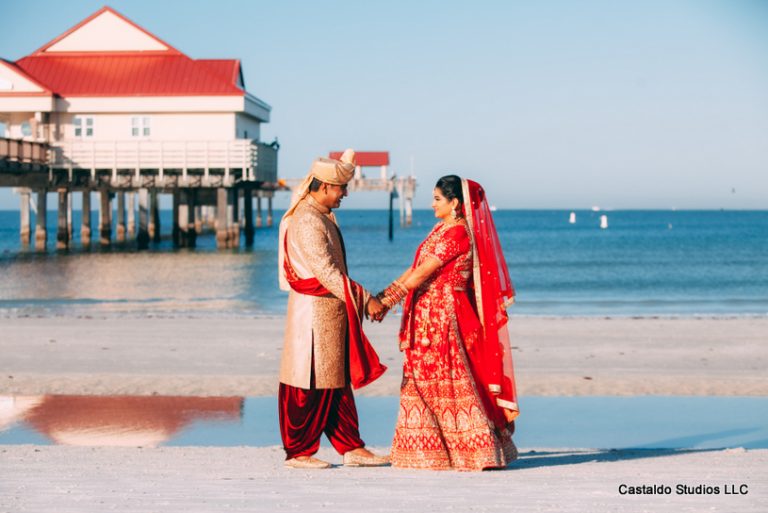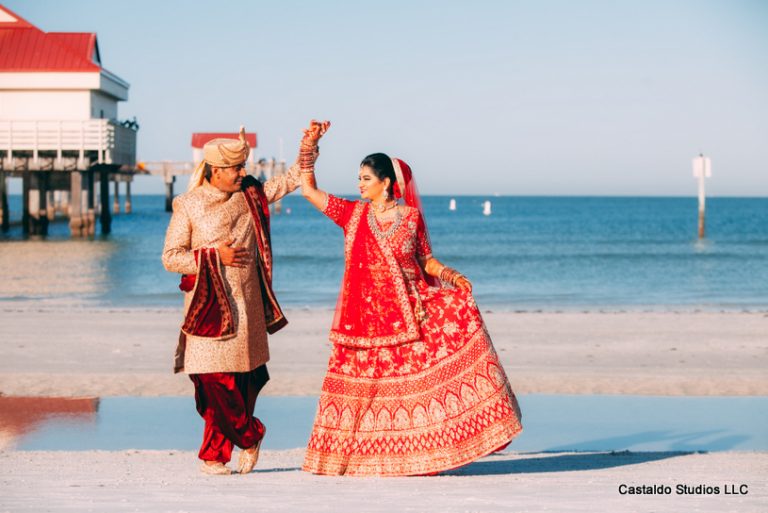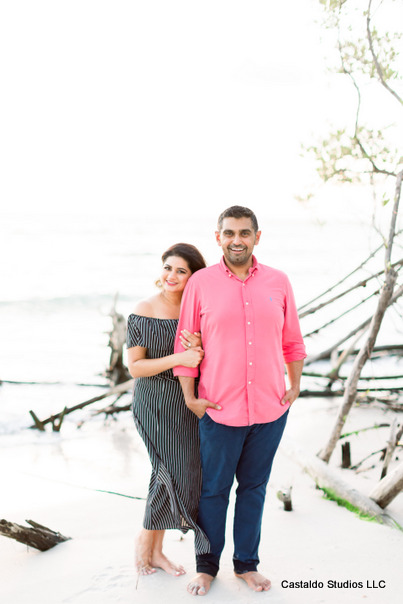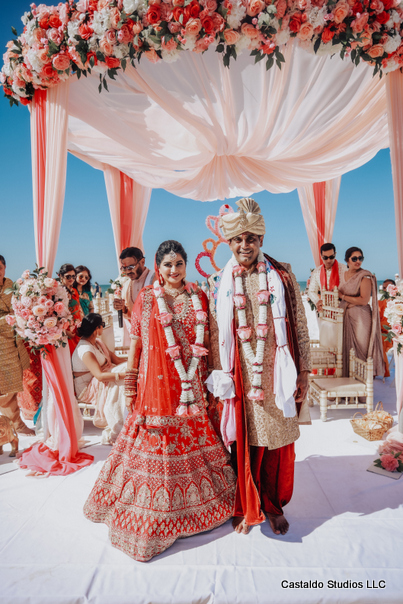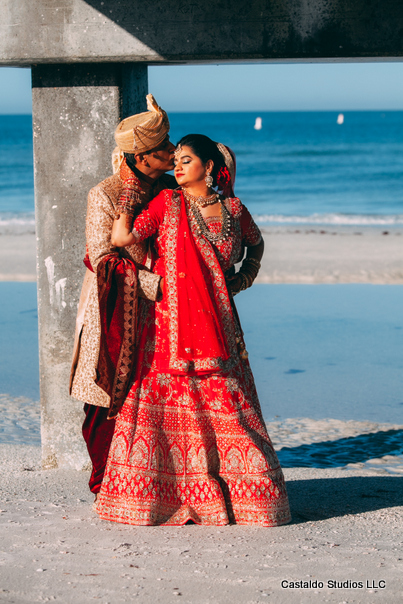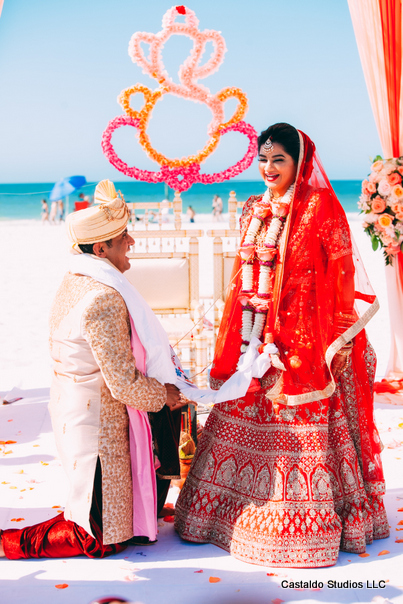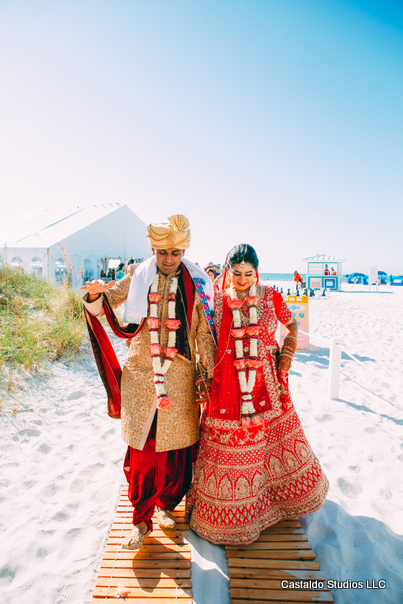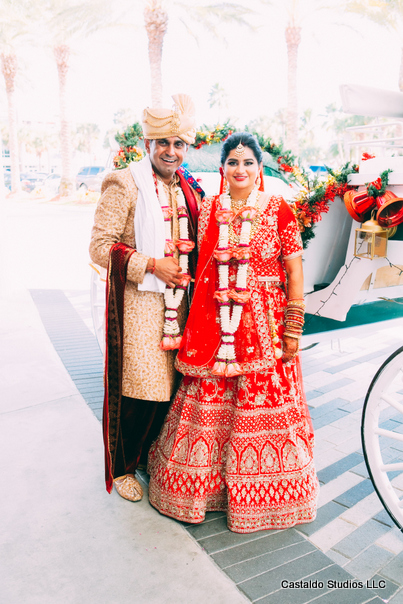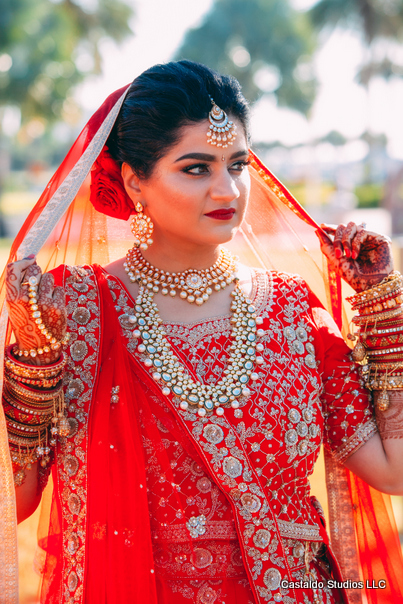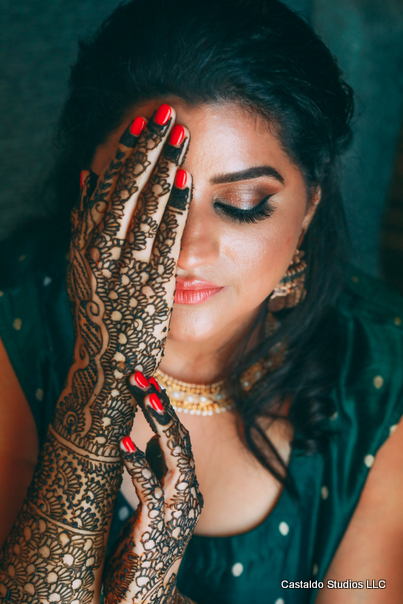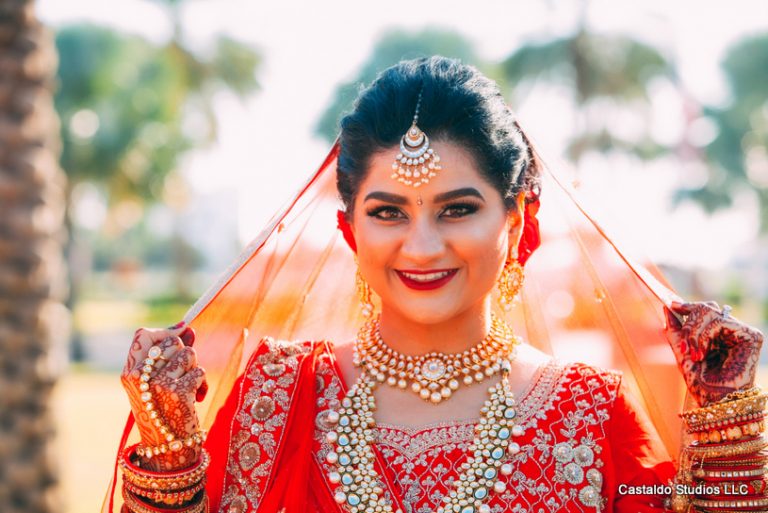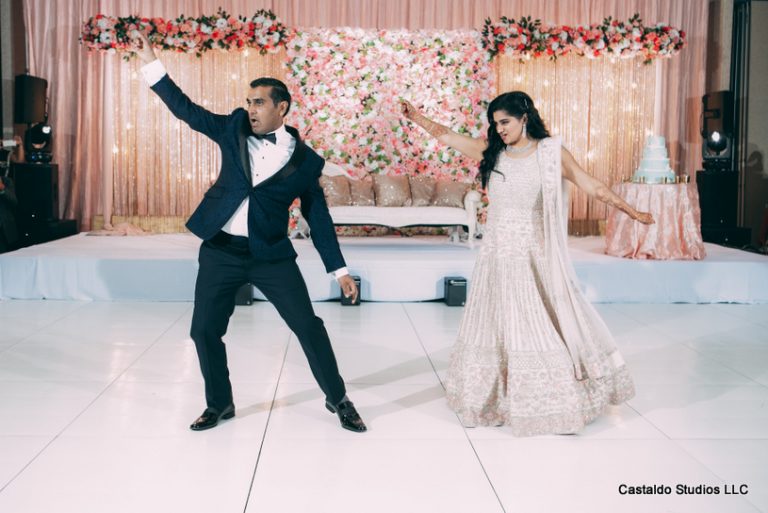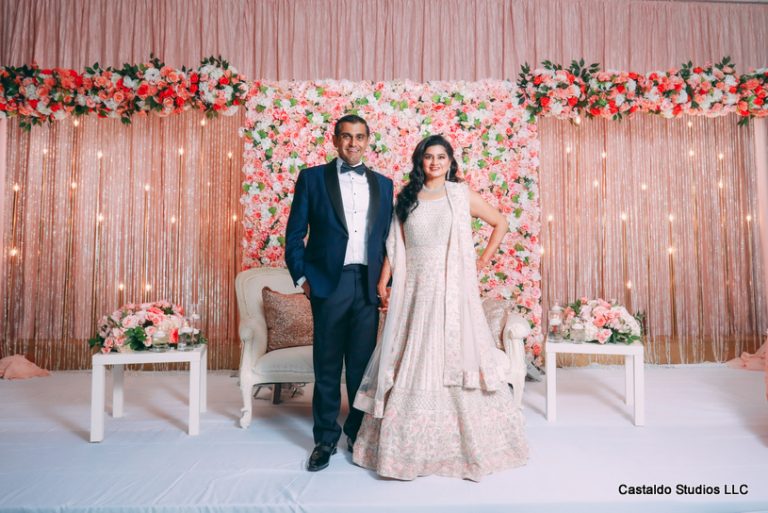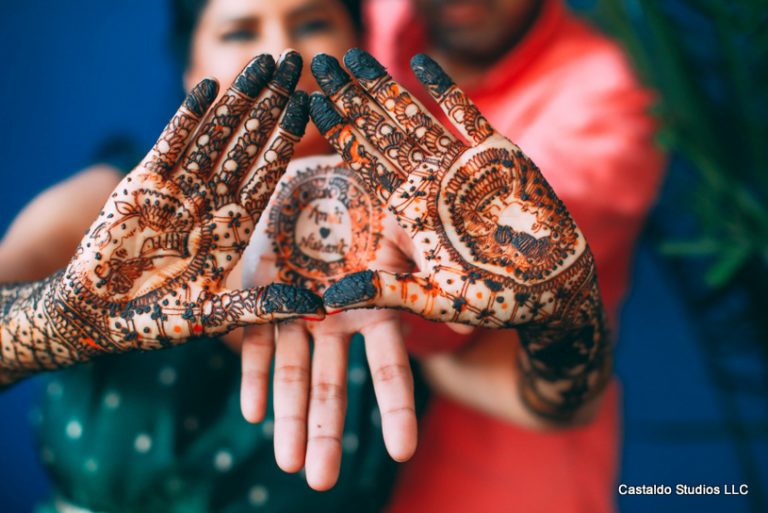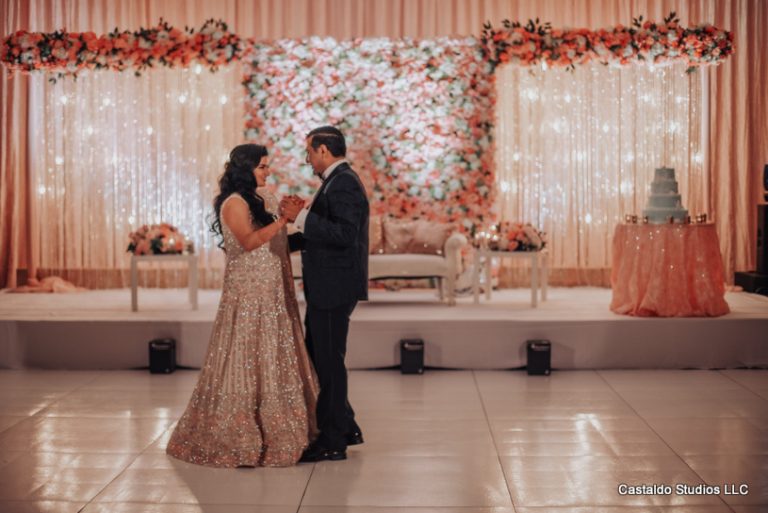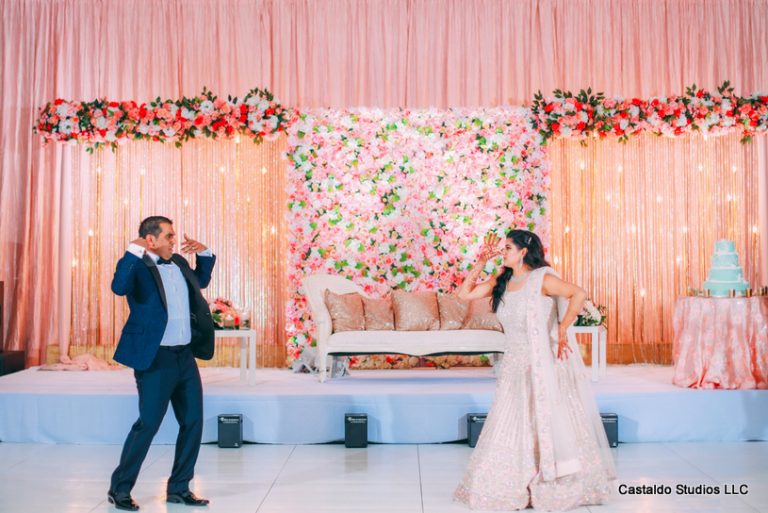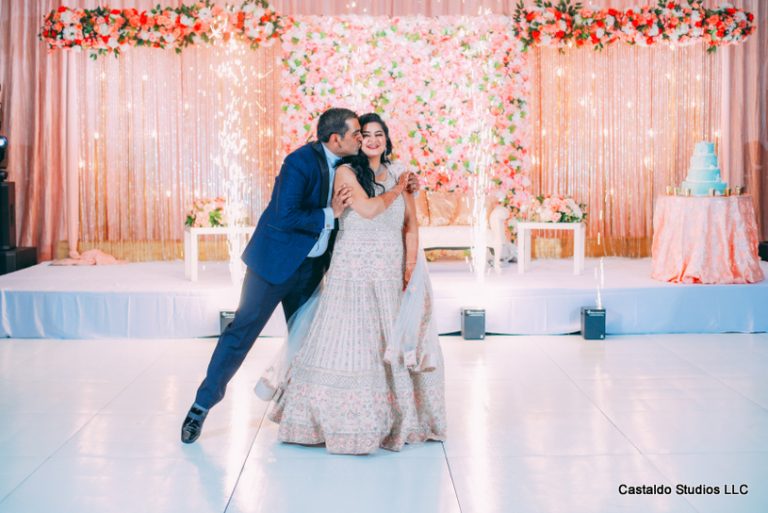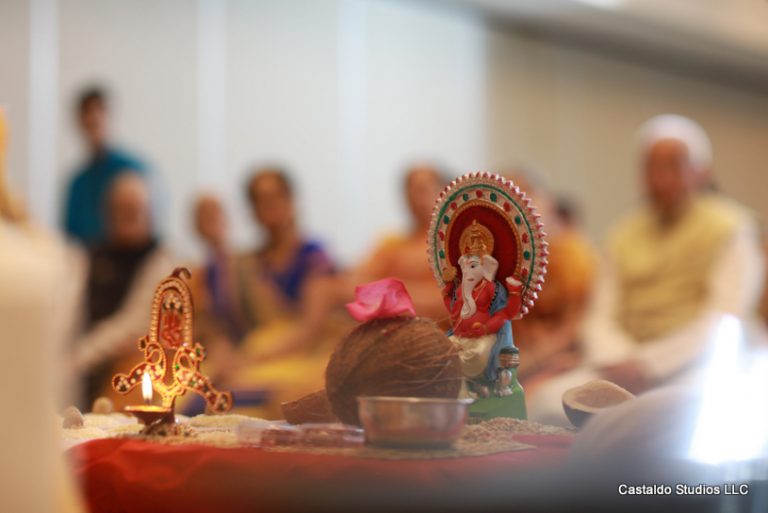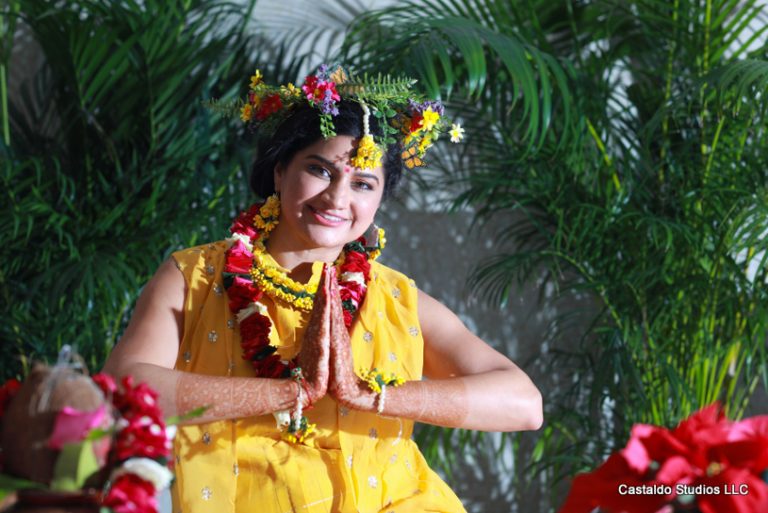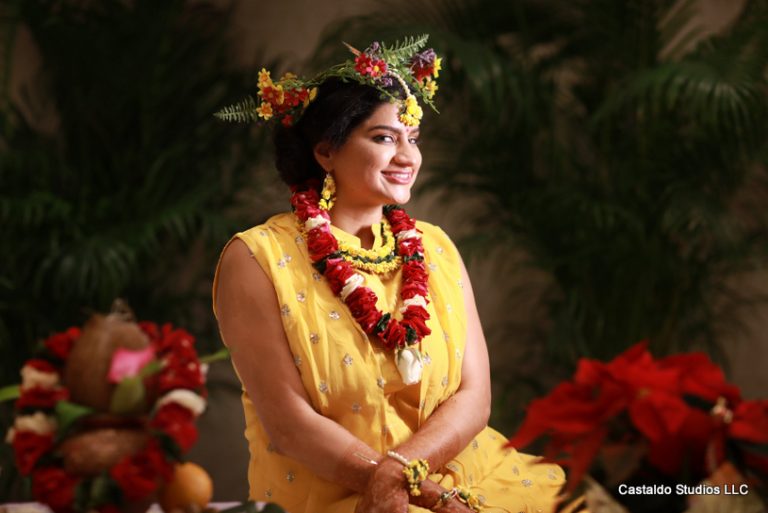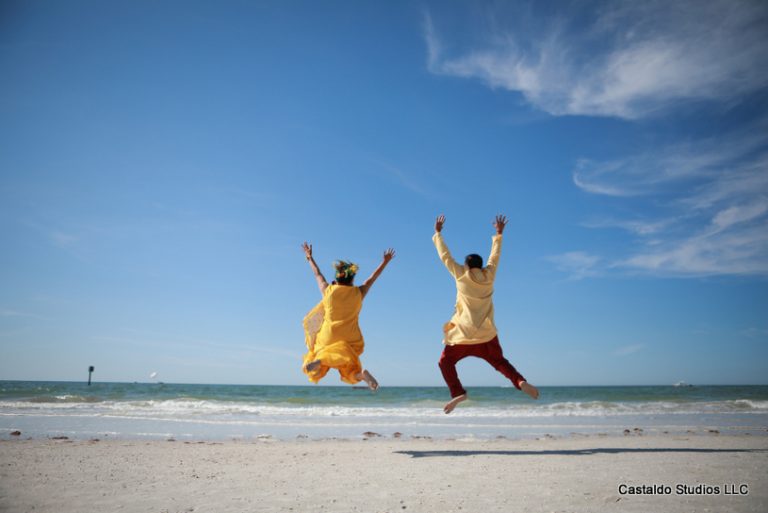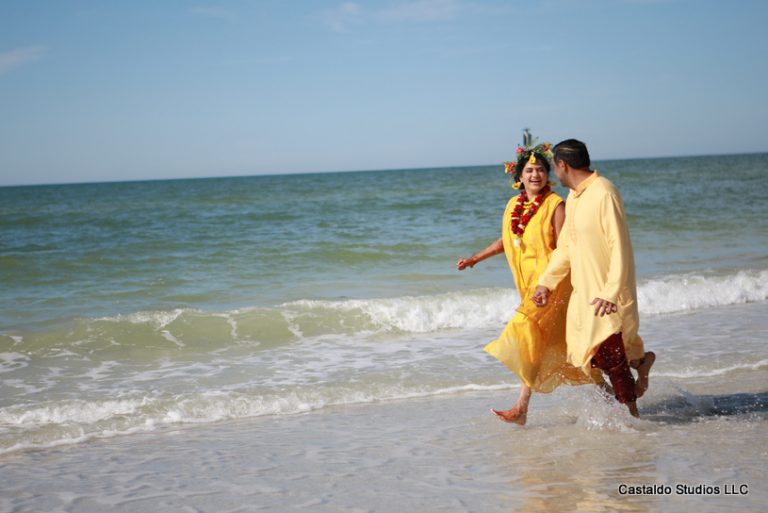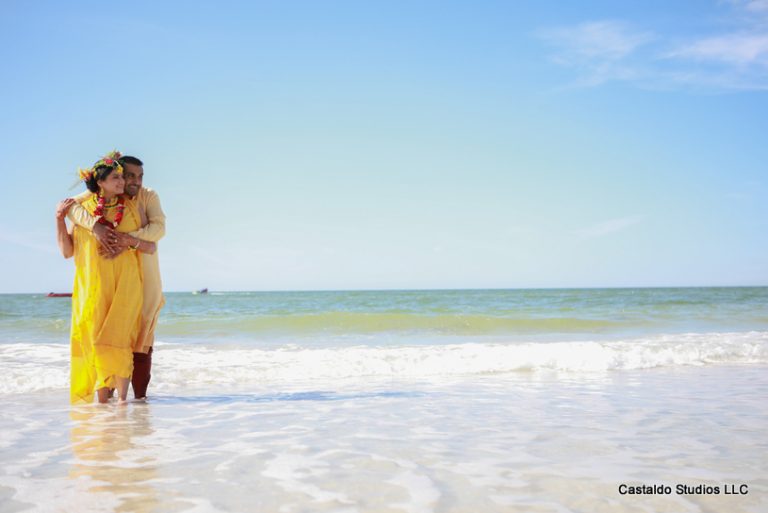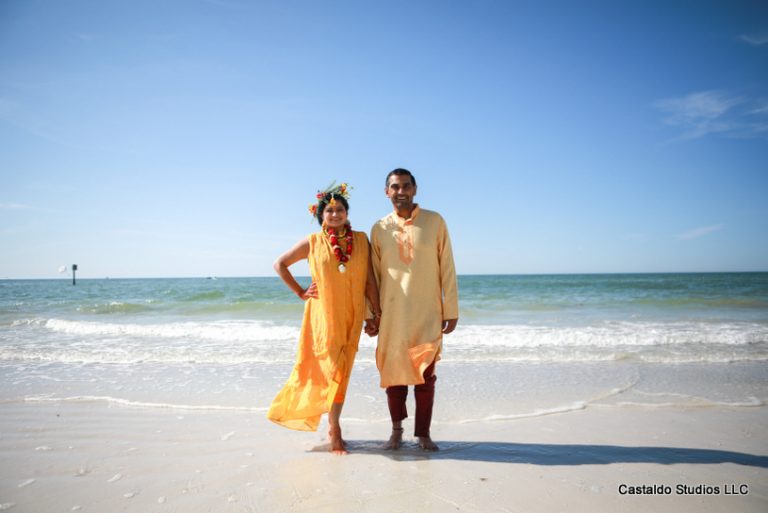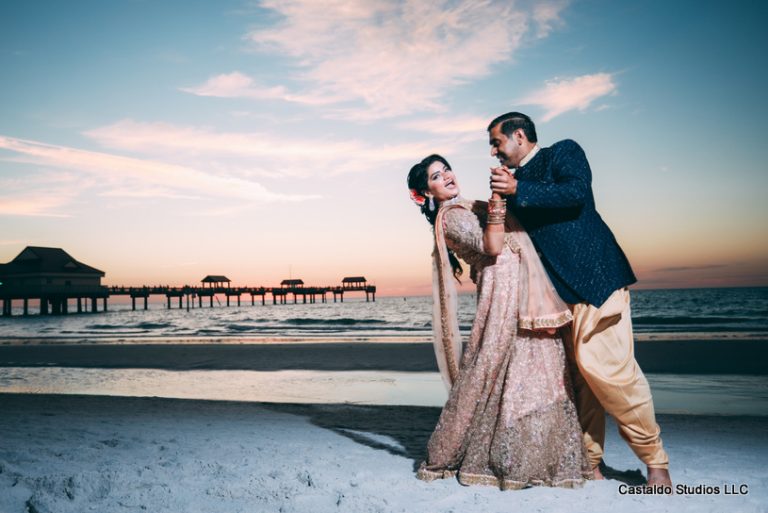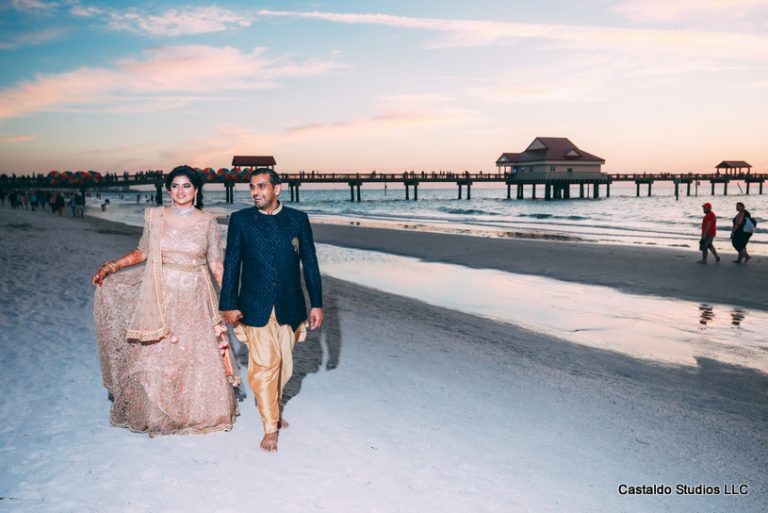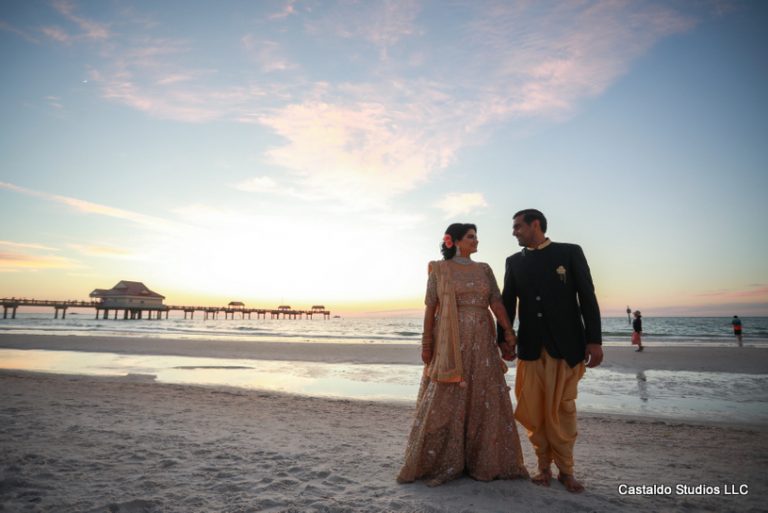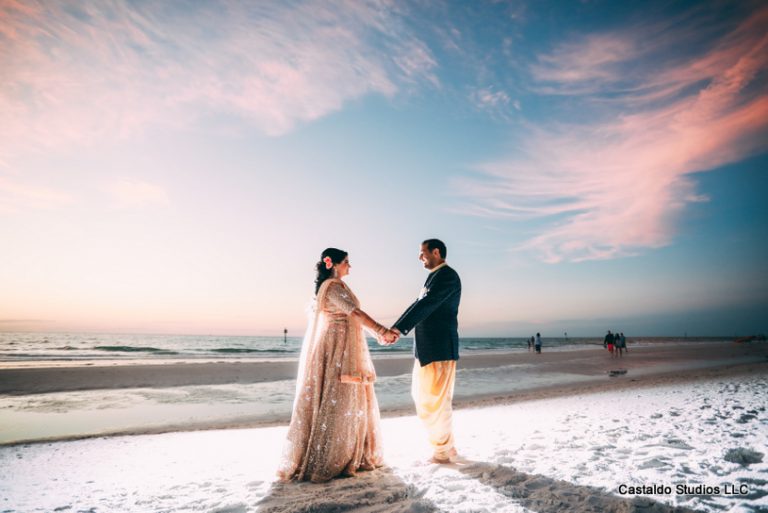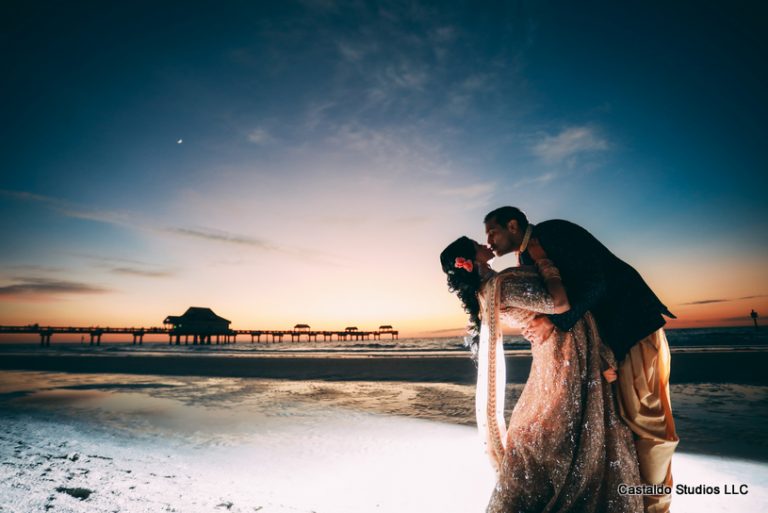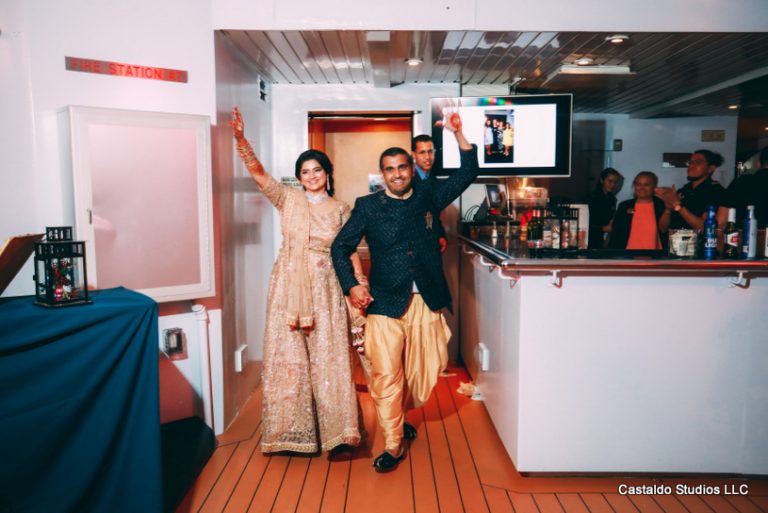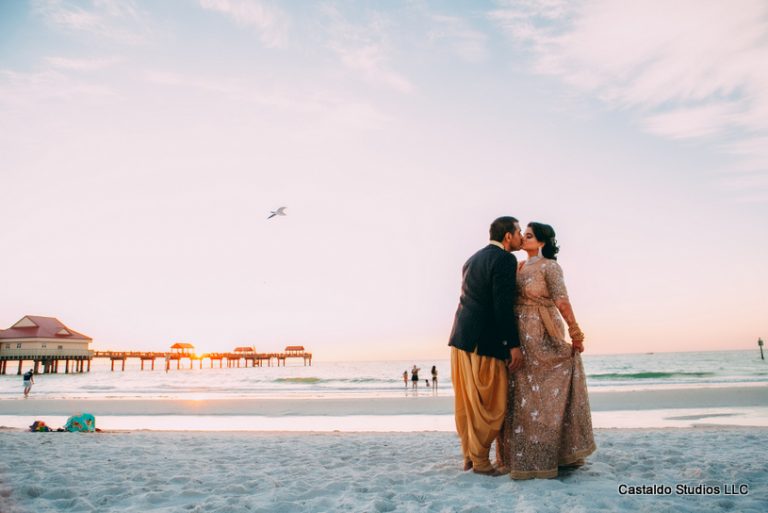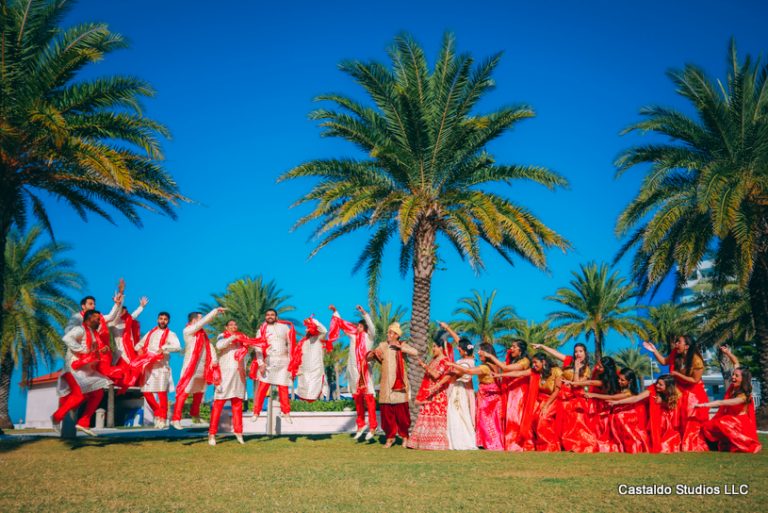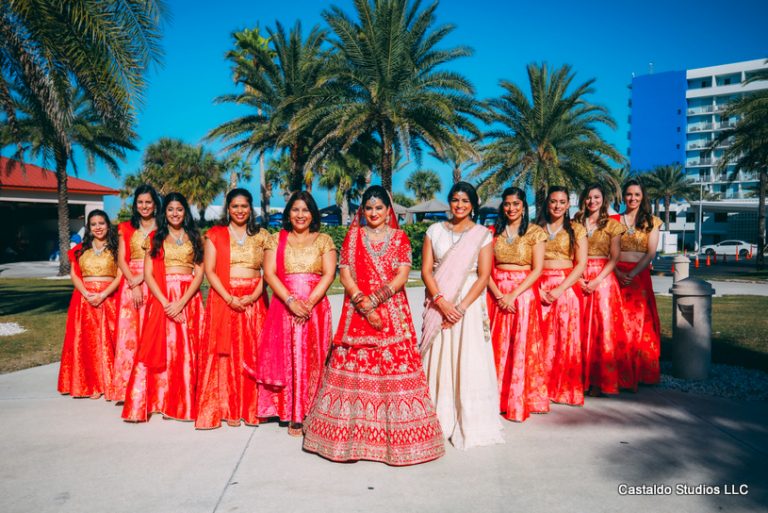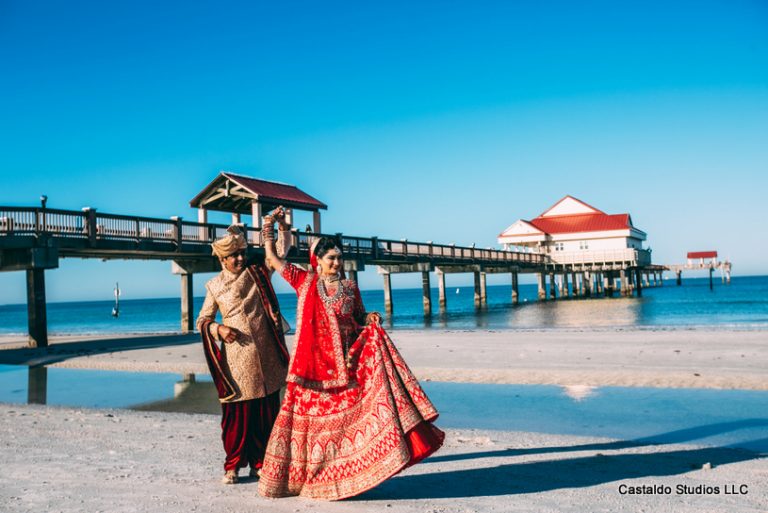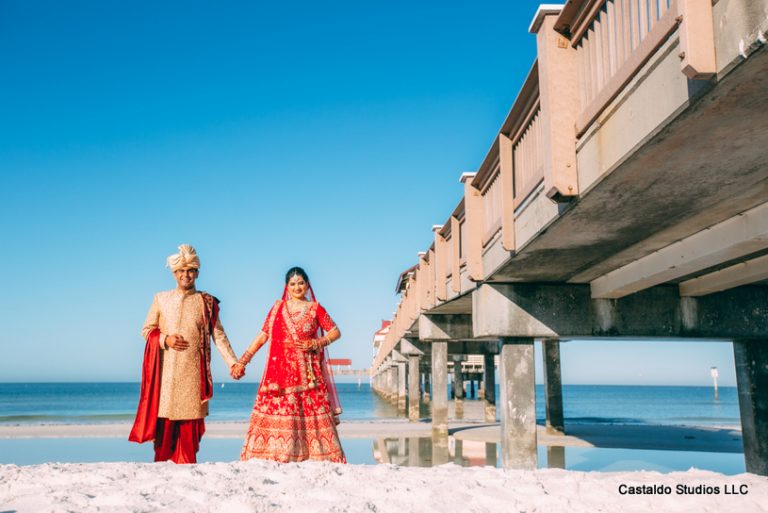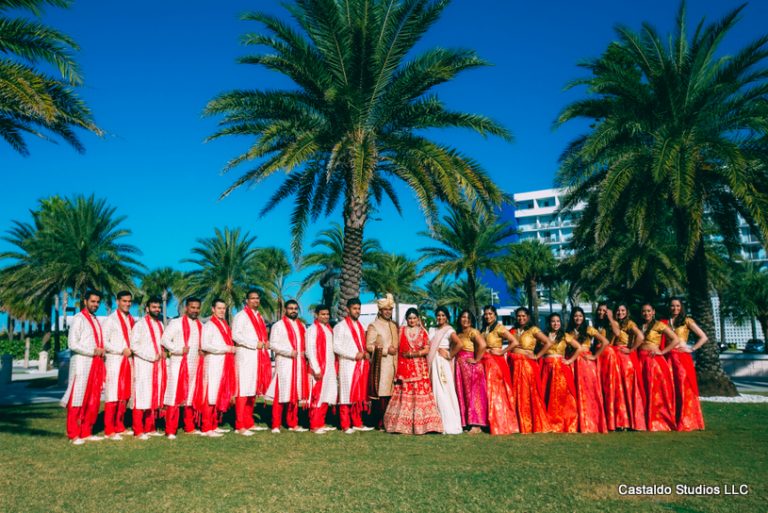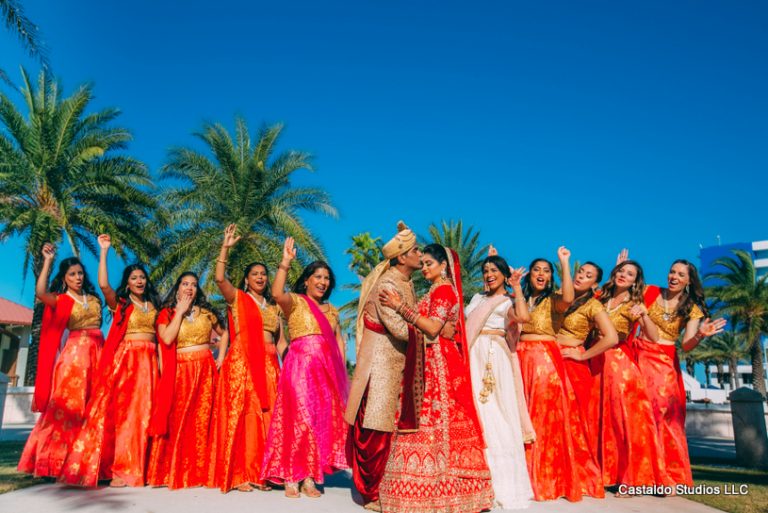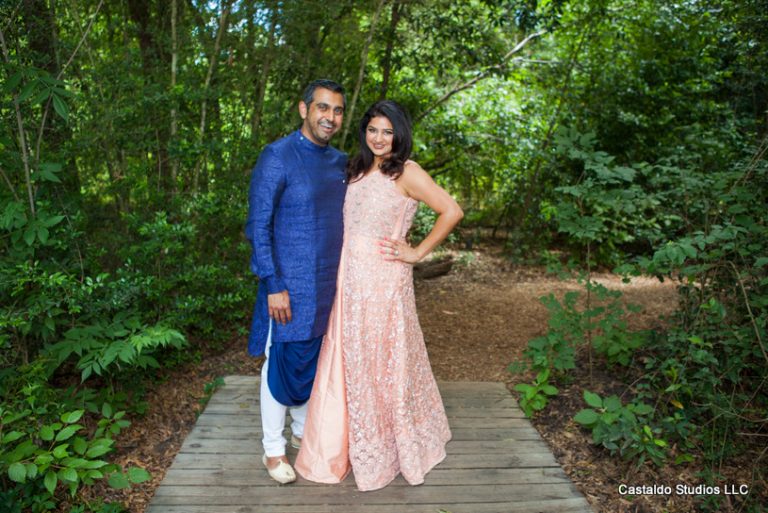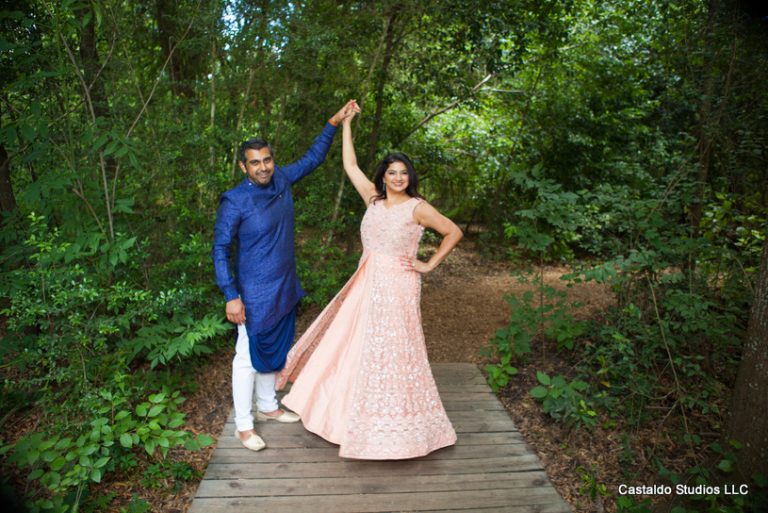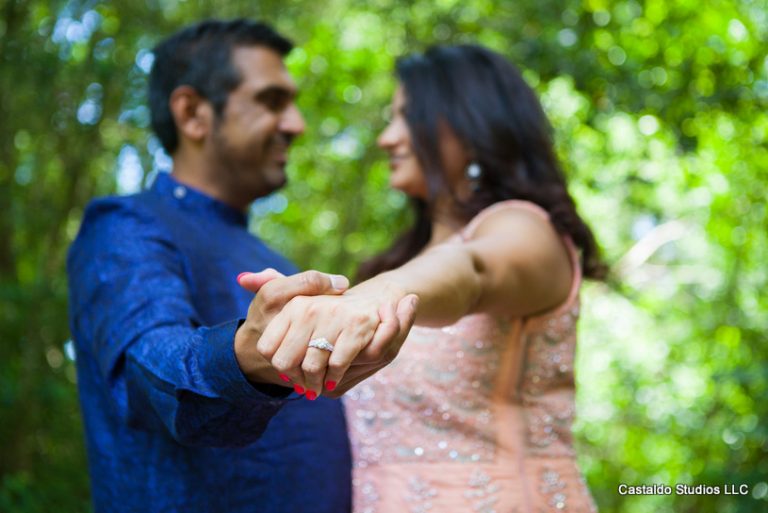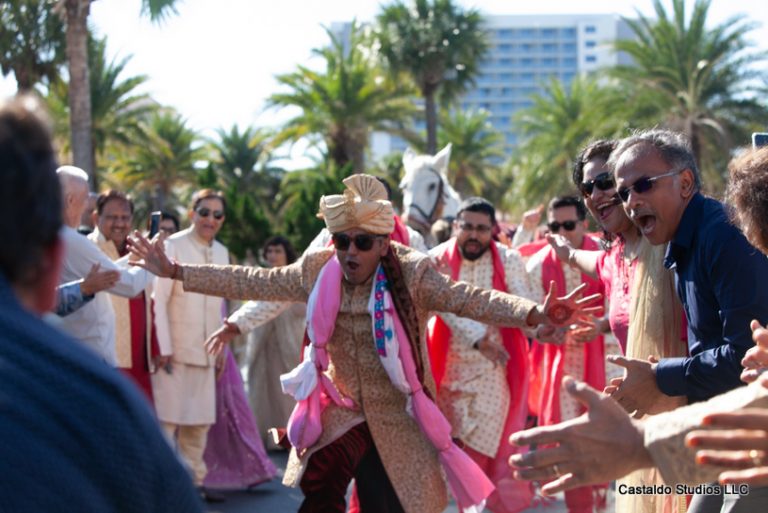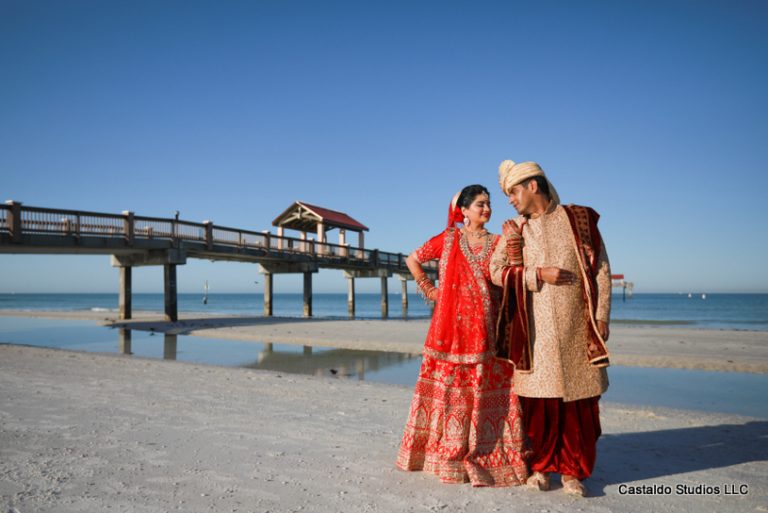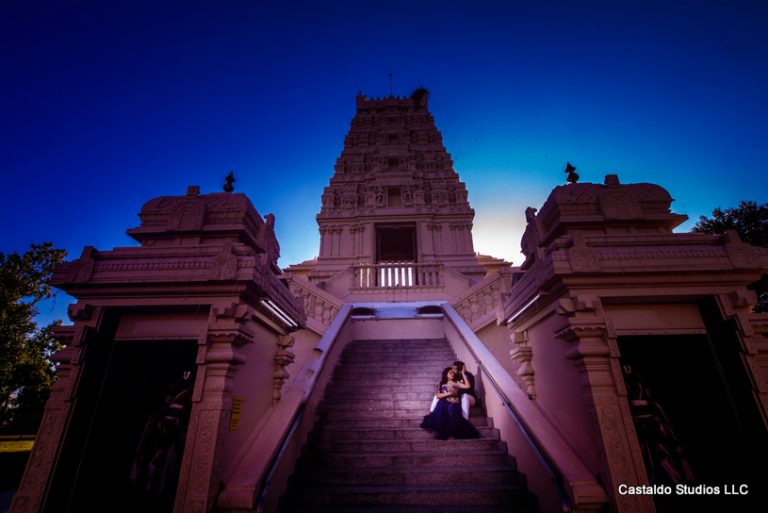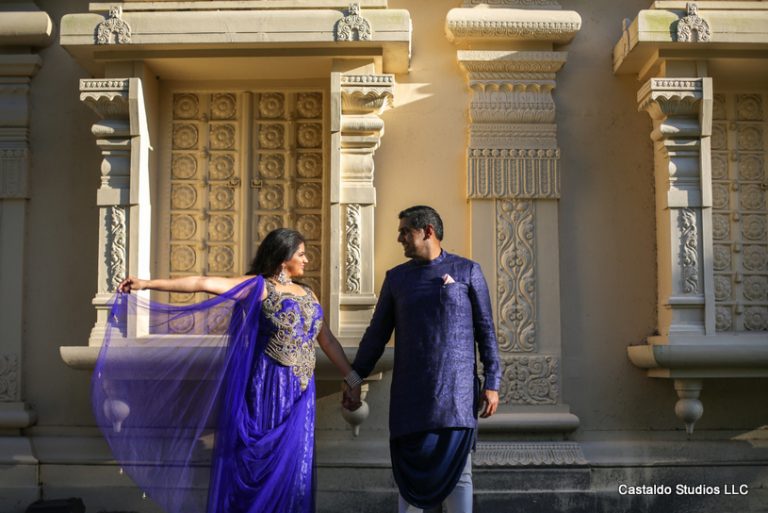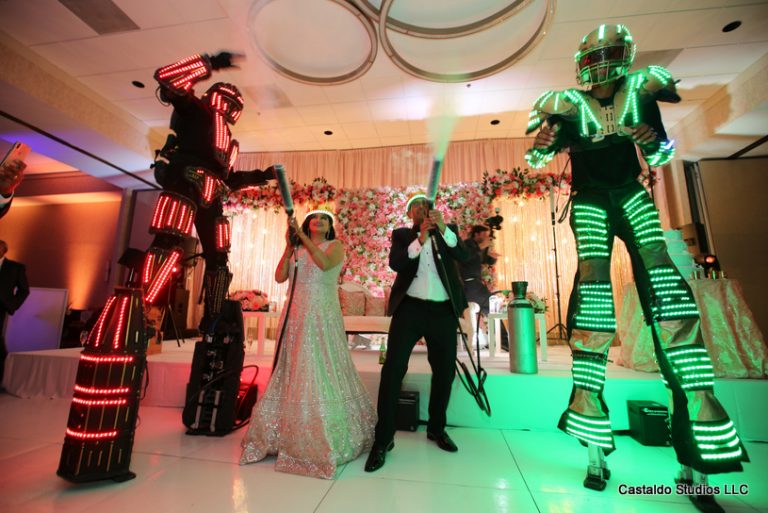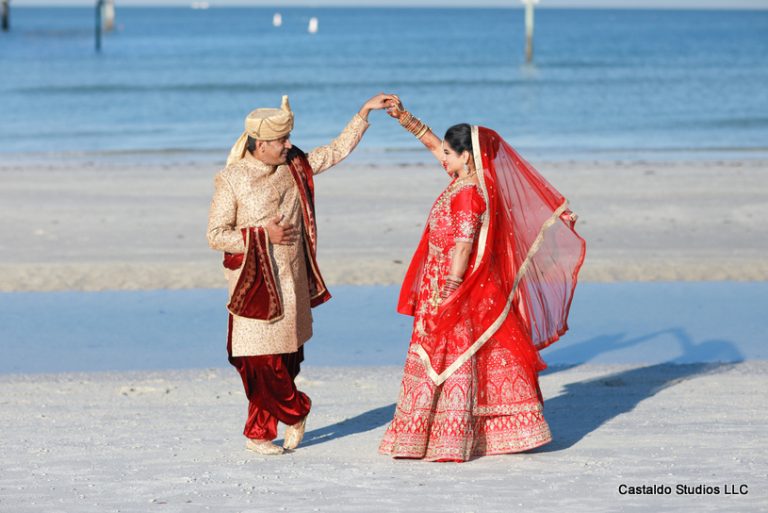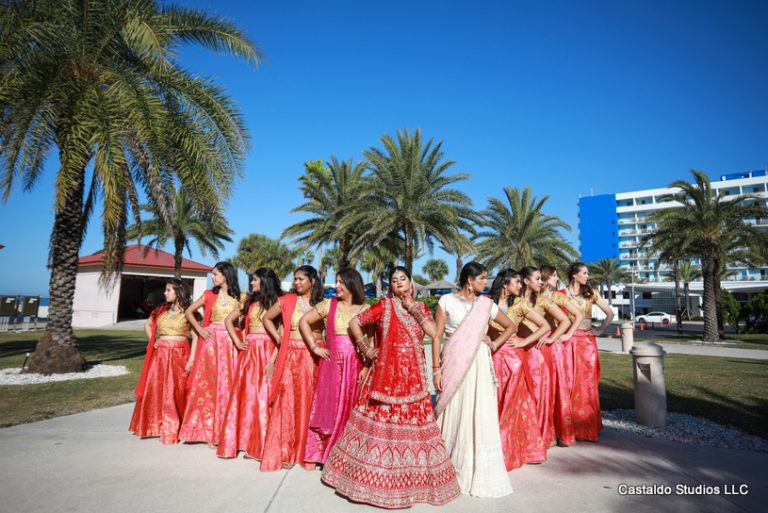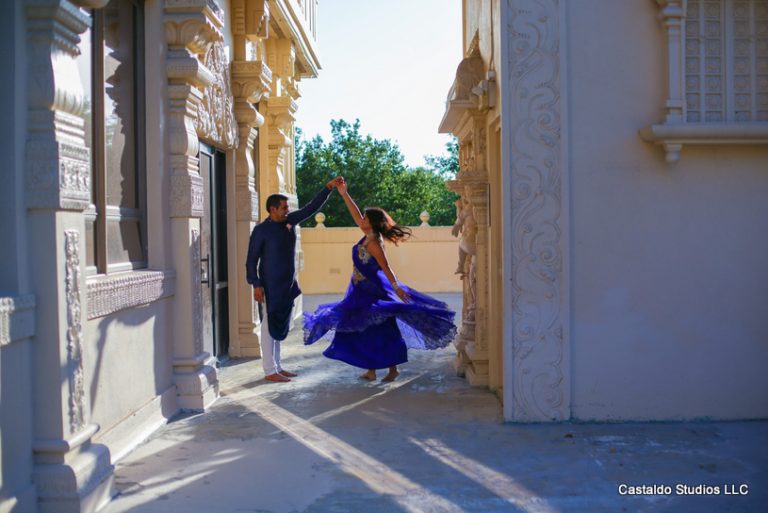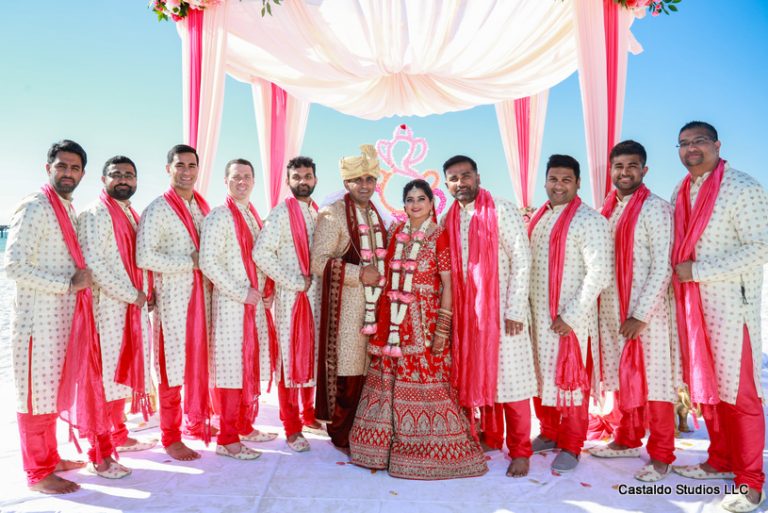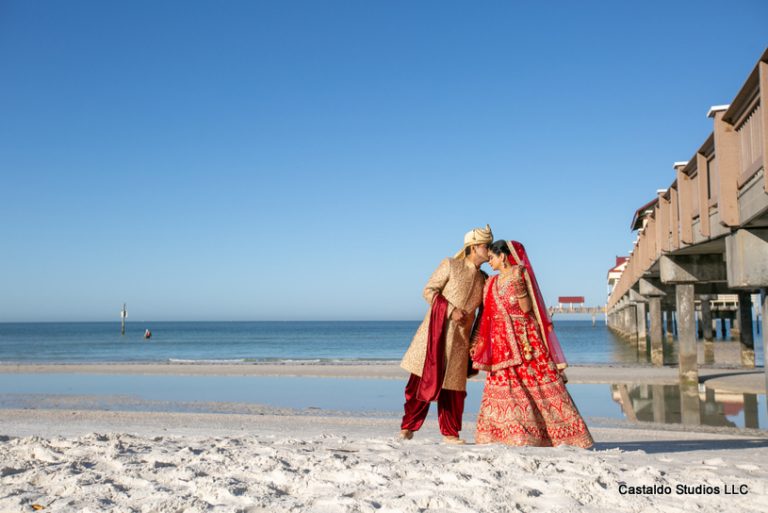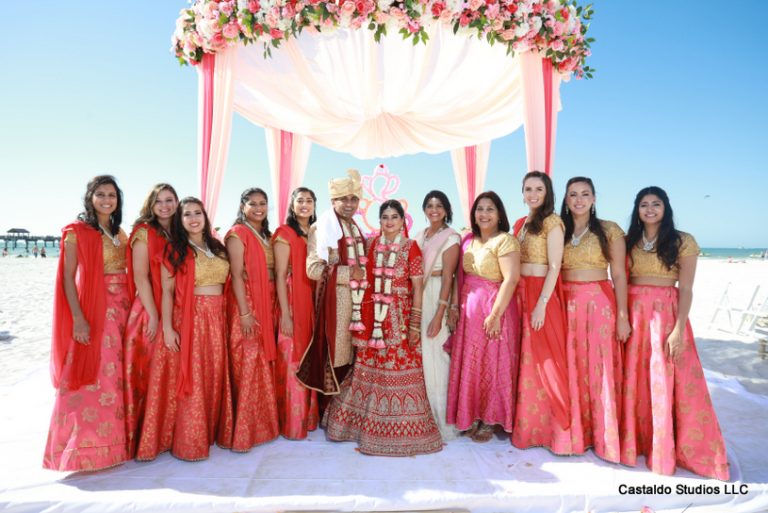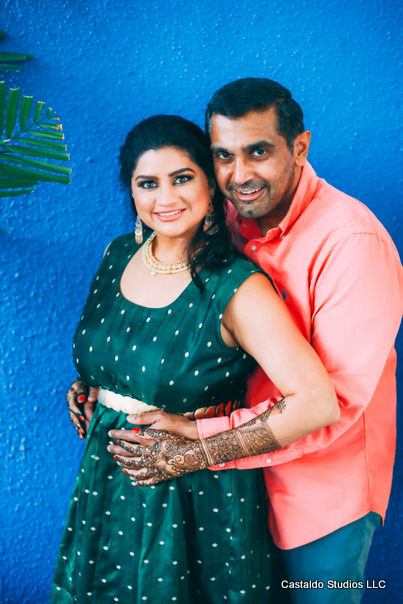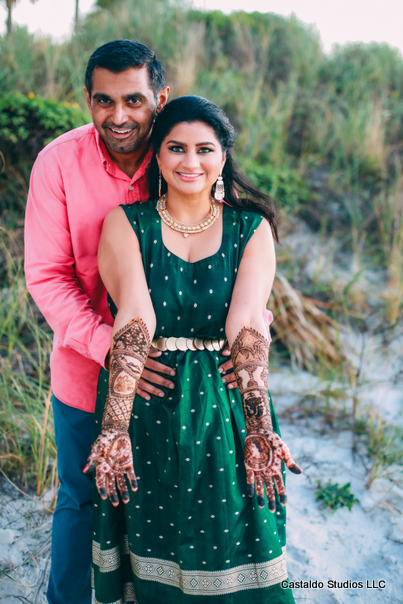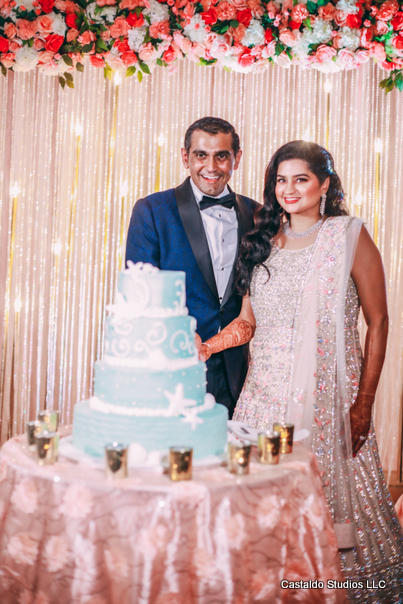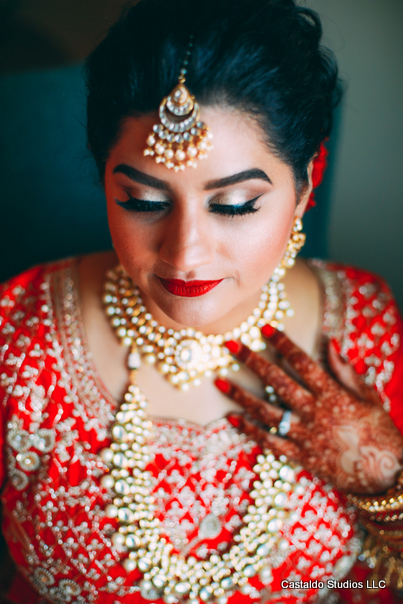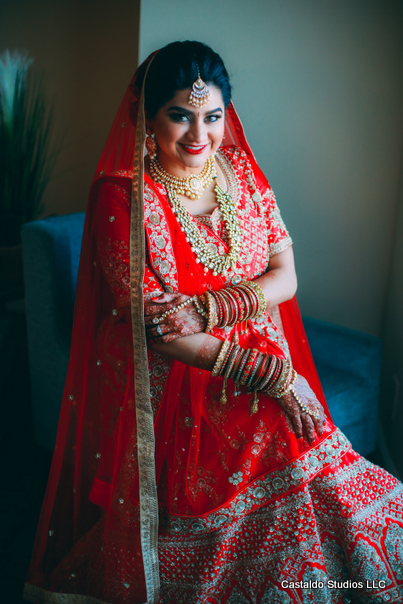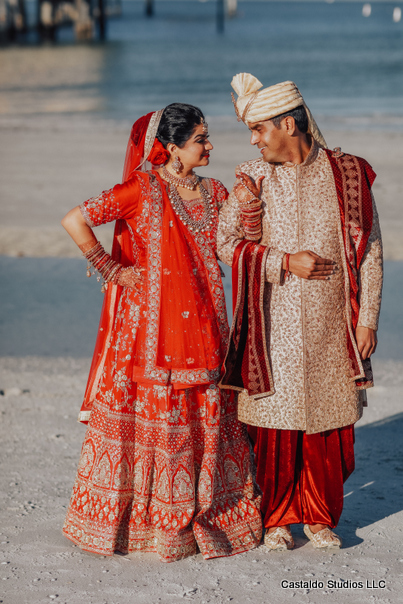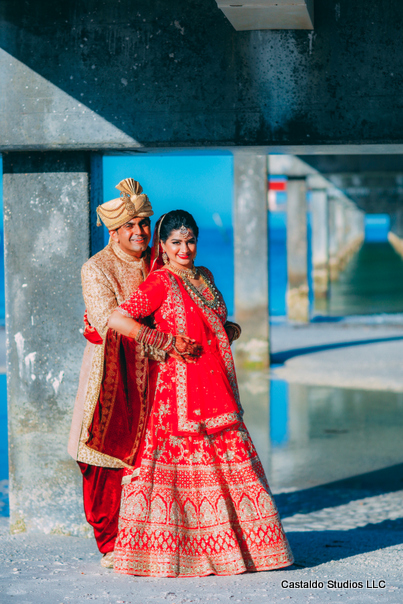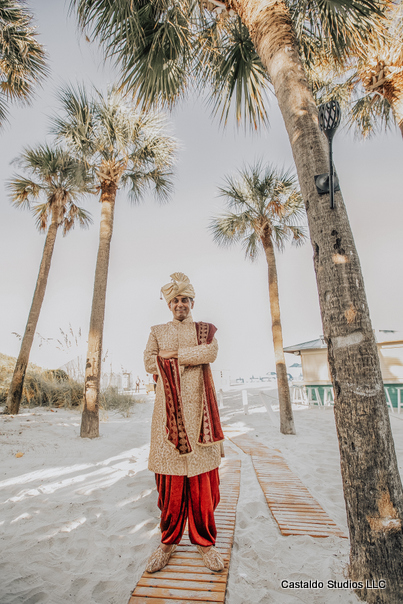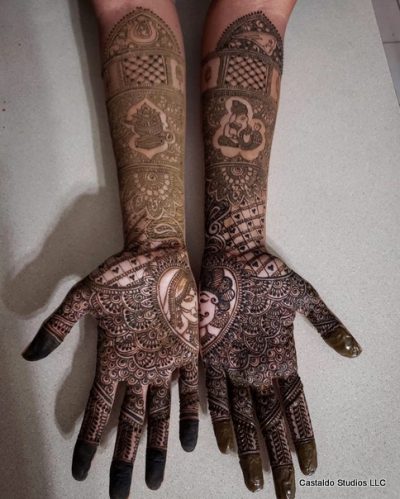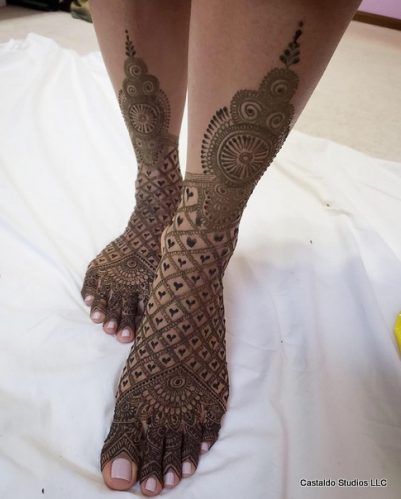 Indian Online Dating App Dil Mil
Indian Wedding planner Apsara Events
Bollywood Song for Indian Wedding Ishq Wala Love
Bollywood Song for Sangeet Ban Ja Tu Meri Rani
Groom arrives on horseback to Baraat
Indian wedding in Florida
Indian Wedding Baraat
Sangeet Party Hilton Clearwater Beach Resort & Spa
Indian Wedding Banquet Halls Hilton Clearwater Beach Resort & Spa
Indian Wedding Photography by Castaldo Studios
Indian Wedding Disc Jockey Dudha Productions
Hilton Clearwater Beach Resort & Spa
Indian Bridal Makeup by Makeup by Z
Michele Renee The Studio and Salon
Indian Wedding catering by Khasiyat Indian Restaurant
Wedding decorator in Florida Nikun Events
Wedding Planner in Florida Apsara Events
Wedding Horse Carriages by St. Petersburg Carriages
Wedding Mehndi by Bridal Henna 01
Henna Allure
Jacob Event Painting
Snapshoot Photobooth
Indian Wedding Photographer Castaldo Studios LLC
Indian Wedding Priest Acharya Ramesh Mehta