Meera weds Sagar
They met as college students, but it was years later before true love blossomed. Meera Patel and Sagar Shah both studied at the University of Illinois at Chicago where they had a brief introduction. A decade later, they met again through the dating app Hinge and then began their love story on their first date in March 2018.
A couple of years went by and both were in love with each other. Sagar wanted to take their relationship to the next level and prepared to propose to his lady. He planned a road trip to Traverse City, Michigan, and popped the question to the wine-loving Meera at Bower's Harbor Vineyards.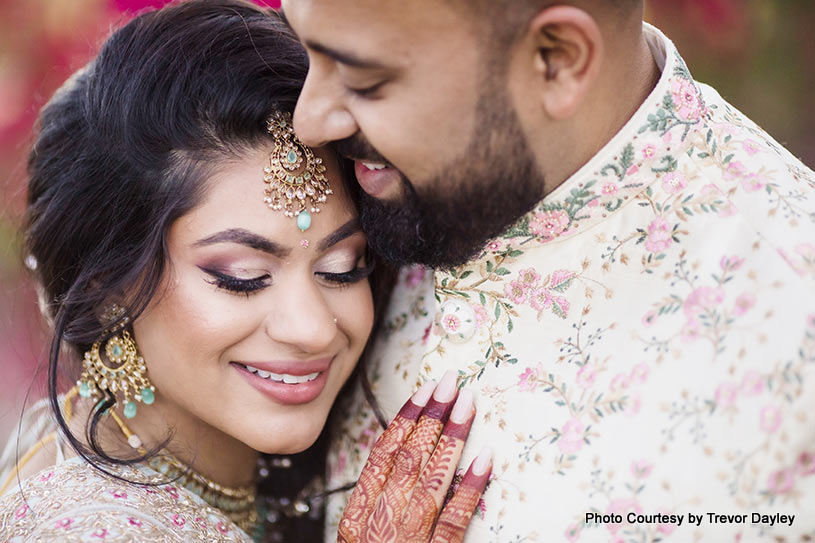 ---
BANQUET HALLS Marriott Phoenix Resort Tempe at The Buttes 602-225-9000 | BEAUTICIANS Ieshia Make Up Artist ieshiamua@gmail.com | CATERING The Tasty Touch 480-499-2737 | DECORATOR Inner Space Design and Events 480-310-3075 | DISC JOCKEY M4U Events 732-771-9648 | EVENT PLANNER Epic Everlasting Events 505-401-8062 | INVITATIONS Metro Cards +91 98796-72333 | MEHNDI Jaan Henna 703-725-1932 | PHOTOGRAPHER Trevor Dayley 480-310-2196 | PRIEST Bhavenbhai Arizona | VIDEOGRAPHY Serendipity Cinema 602-699-5509
---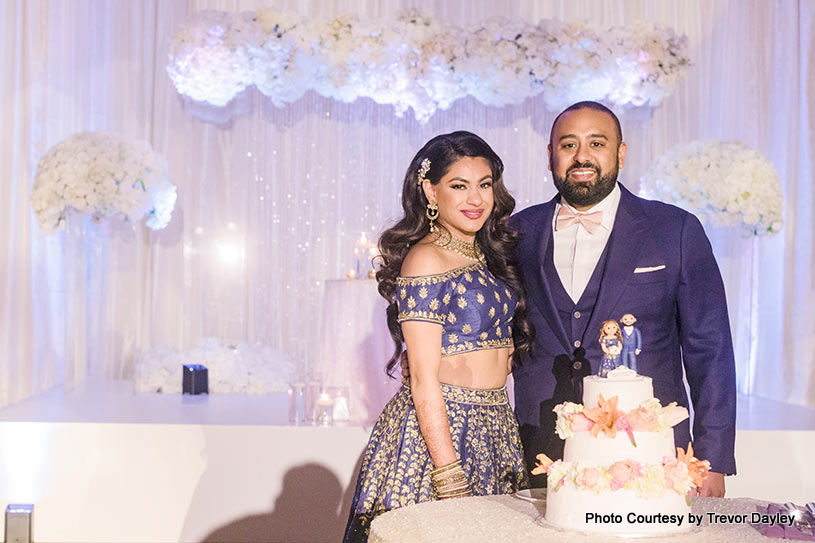 Then the wedding planning began! The date was set for March 26, 2022, four years after their first date.  The couple desired a destination wedding, away from their hometowns. They chose the Marriott Phoenix Resort Tempe at The Buttes located in Tempe, Arizona. Arizona was on their wish list because of its exquisite natural beauty.
The wedding festivities  spanned four days. Celebrations included a Sangeet, Vidhis, Grah Shanti, and Pithi. The Sangeet/Garba was an evening party and featured a Moroccan theme with lanterns and umbrellas, bright colors and bistro lights. They had their Grah Shantis separately. Meera had it on top of the rock while Sagar had it in the ballroom. A Pithi was also observed.
The wedding was indoors and began early in the morning. There was an acrylic Mandap with white hydrangeas along the top and down the raised aisle. The theme was simplistic, having neutral colors and flowers. Their grandmothers were their flower girls and their grandfather was the ring bearer, representing the deep family values they both hold. Further displaying their dedication to family was a memory table to commemorate their ancestors and a phone guest book.
Sagar led the Baraat in a red BMW M4, his favorite car. An abundance of music and dance made the wedding joyful. All the 300 guests enjoyed it to their hearts' content. The reception in the evening, too, was a happy evening, as the music and dancing continued. For their first dances, Meera and Sagar chose the songs "Ek Ladki Ko Dekha" and "Raataan Lambiyan" while they saved "If I Lose Myself" by One Republic for their last dance.
The couple enjoyed every moment of their wedding ceremonies. However, the best moment was that of their marriage amidst the rising sun. It was the beginning of a new day, and a new beginning in the life of Meera and Sagar.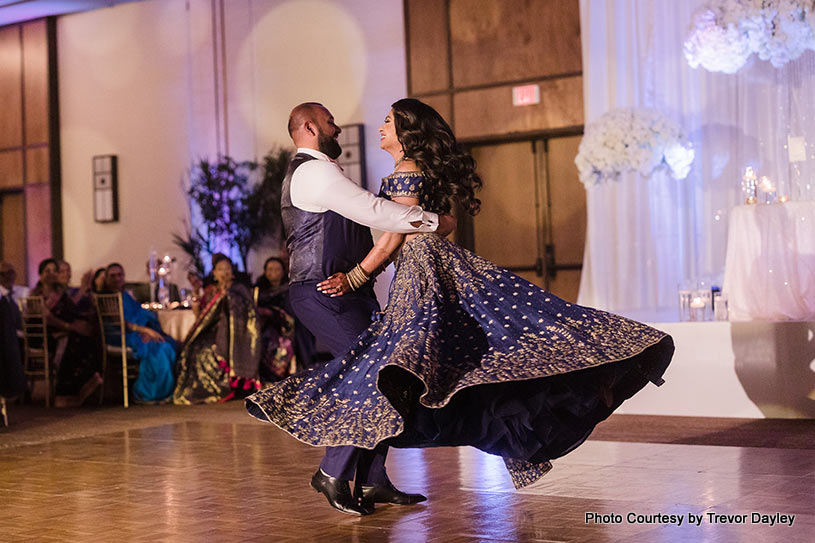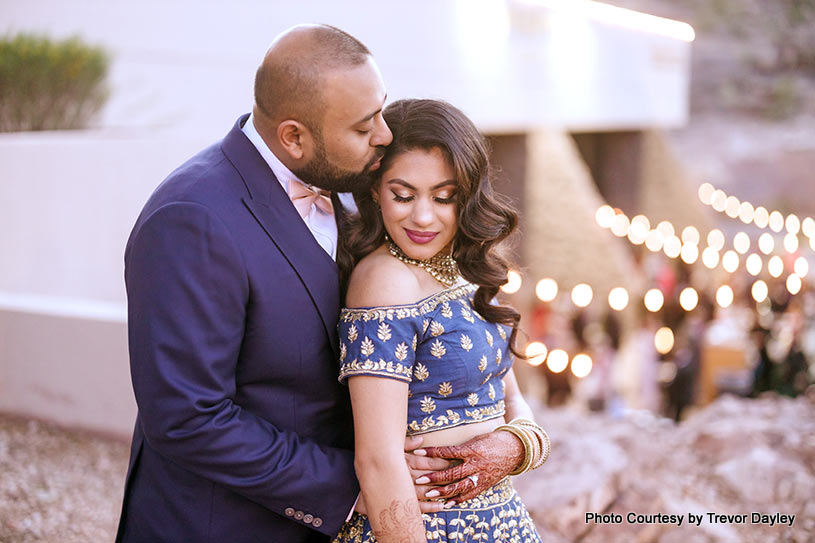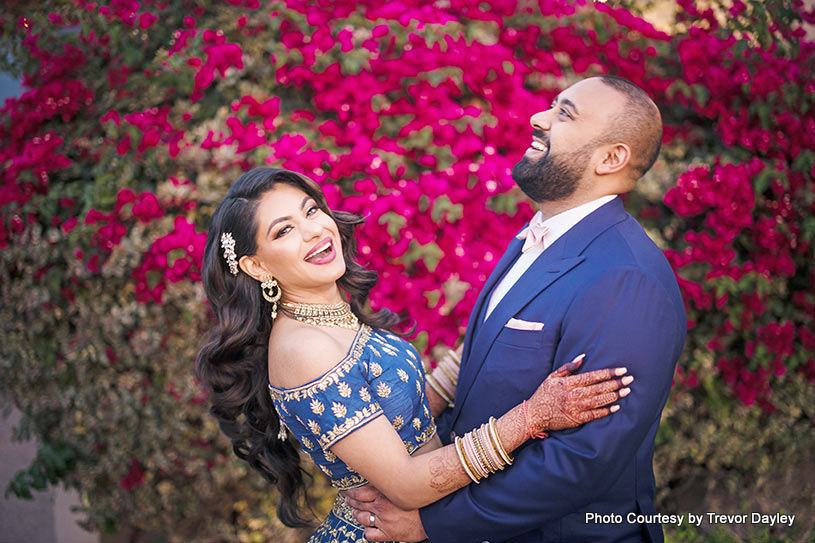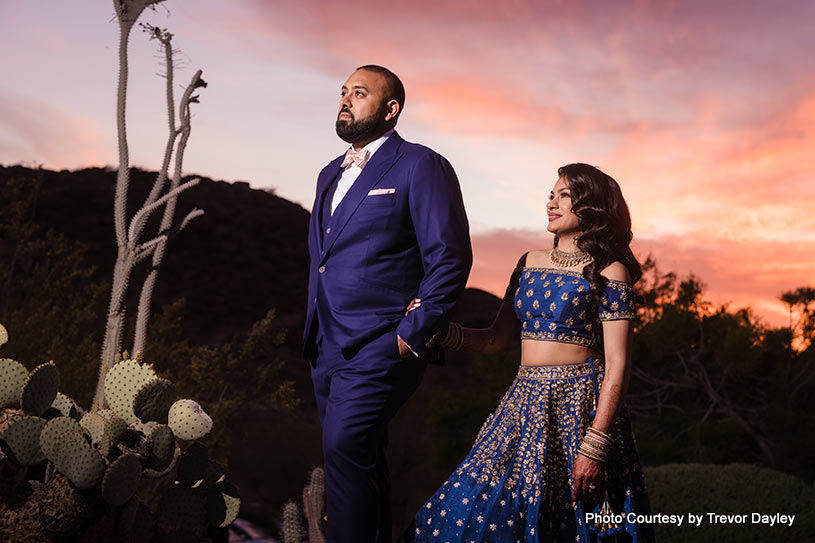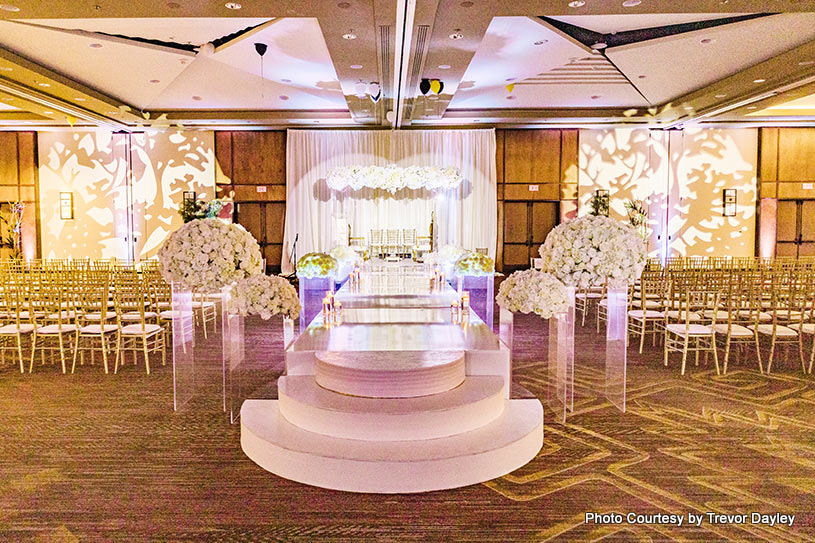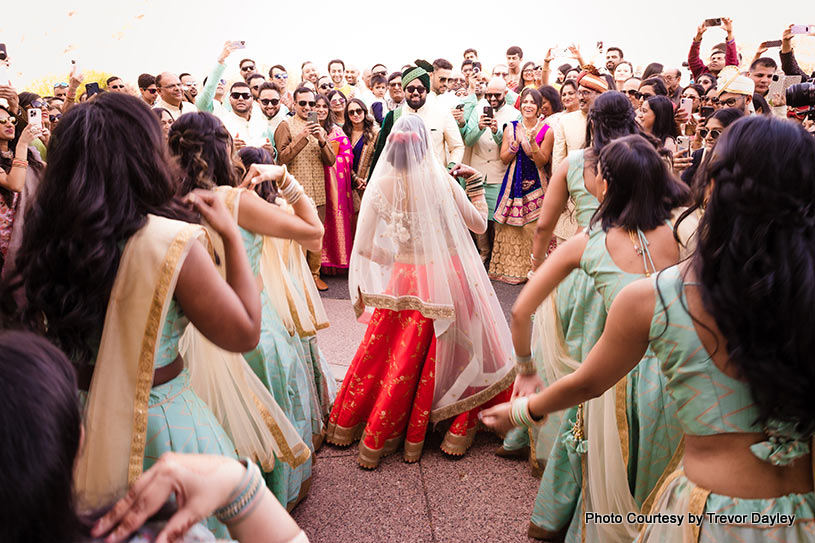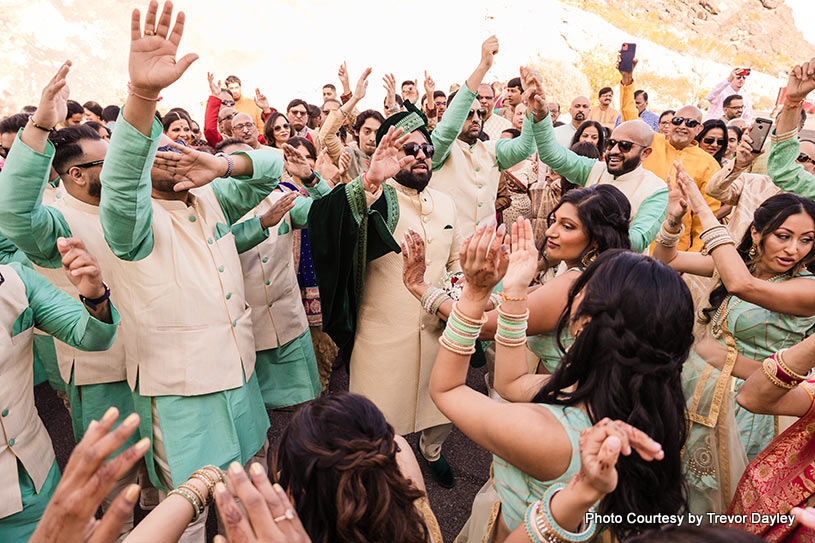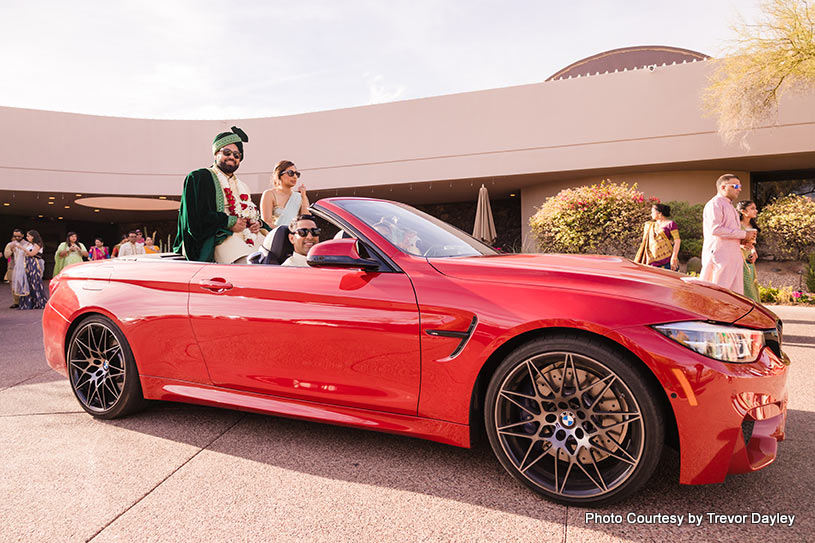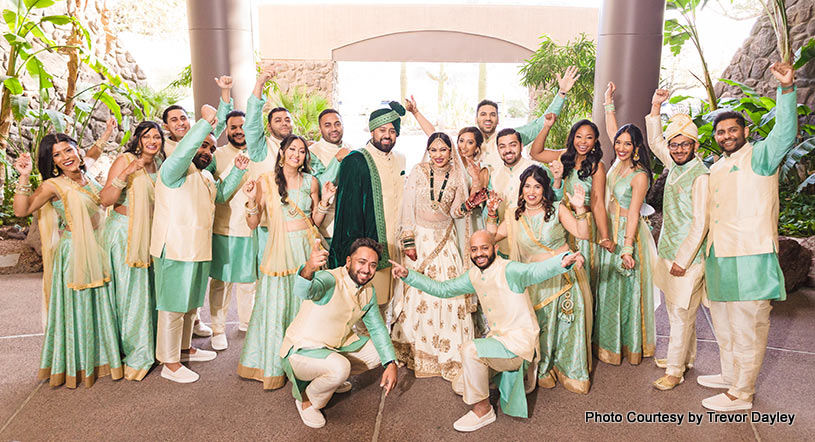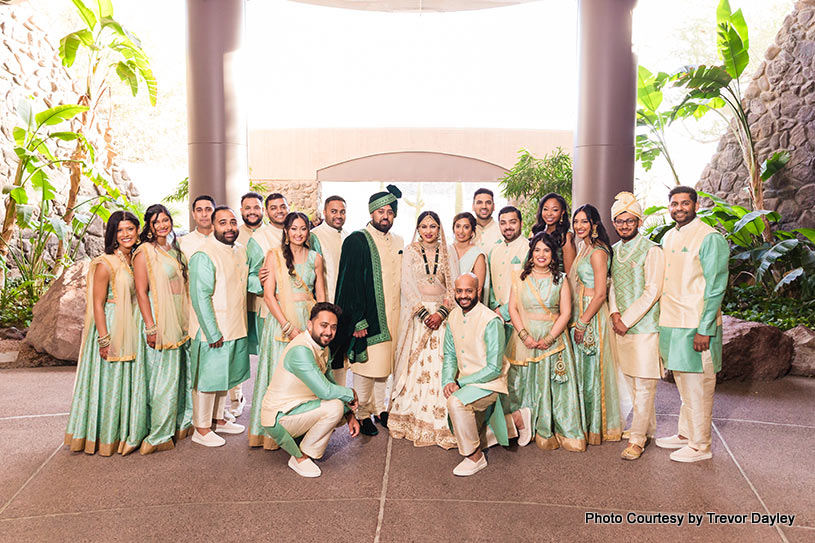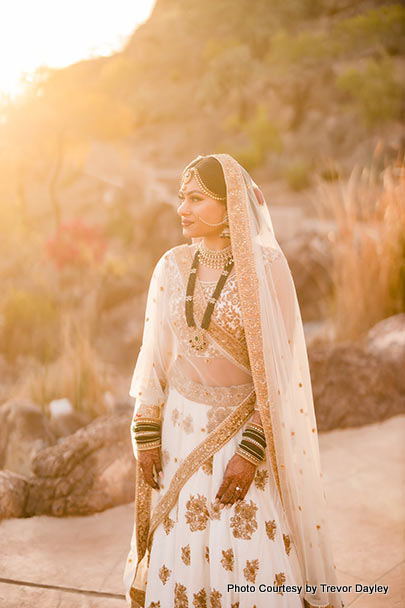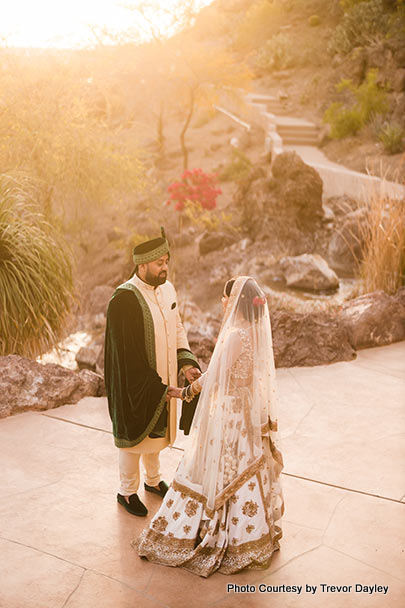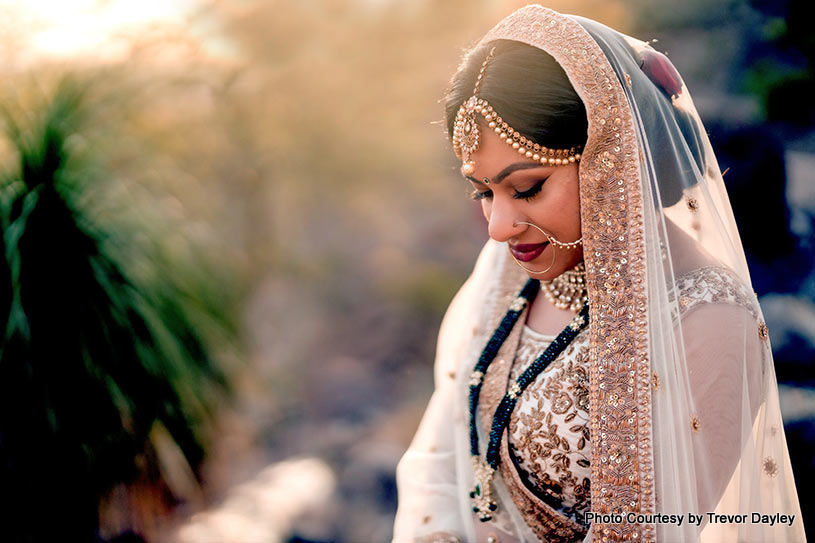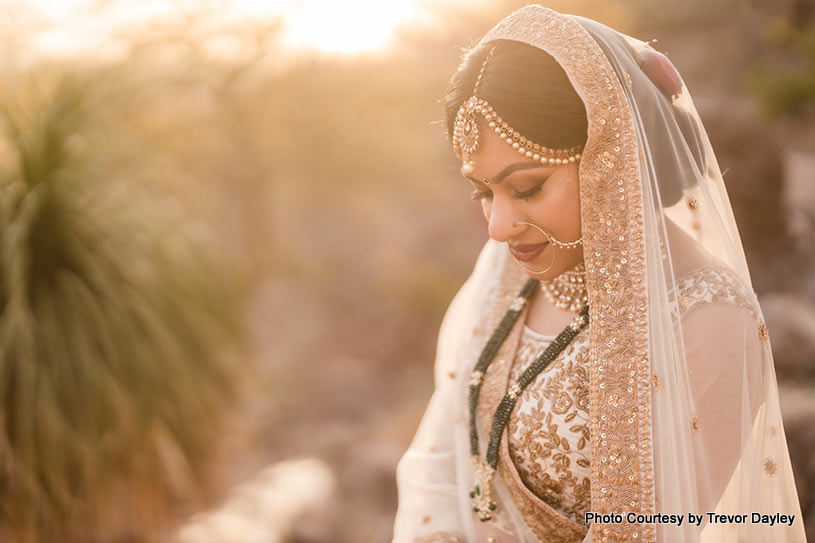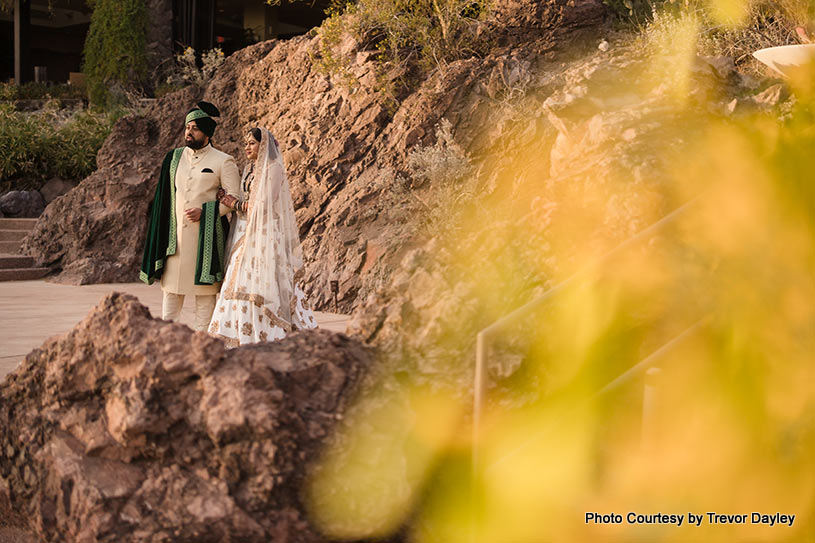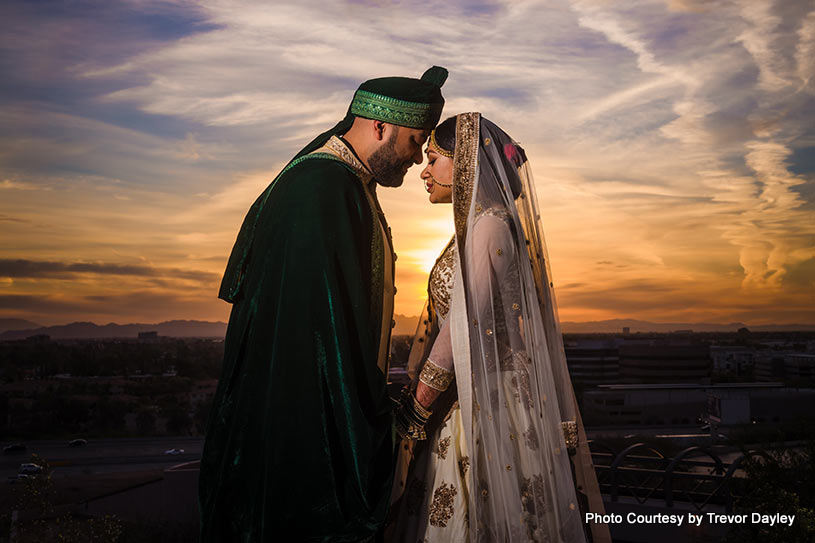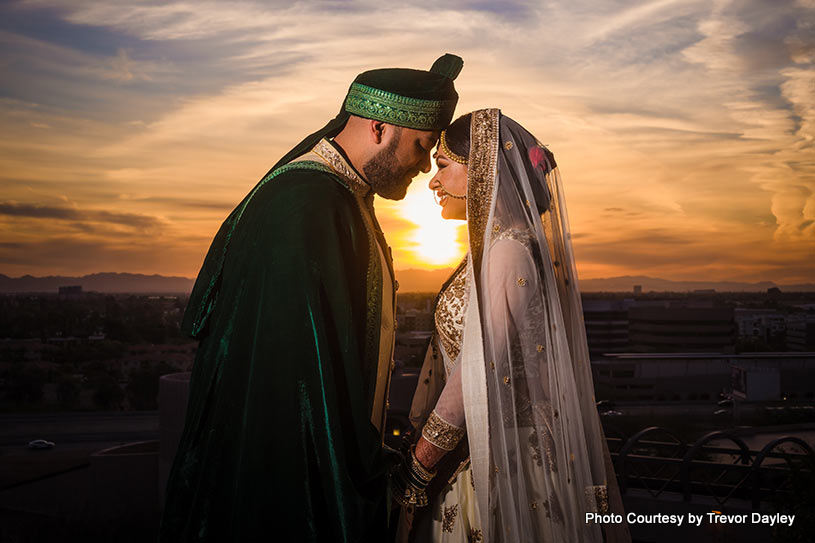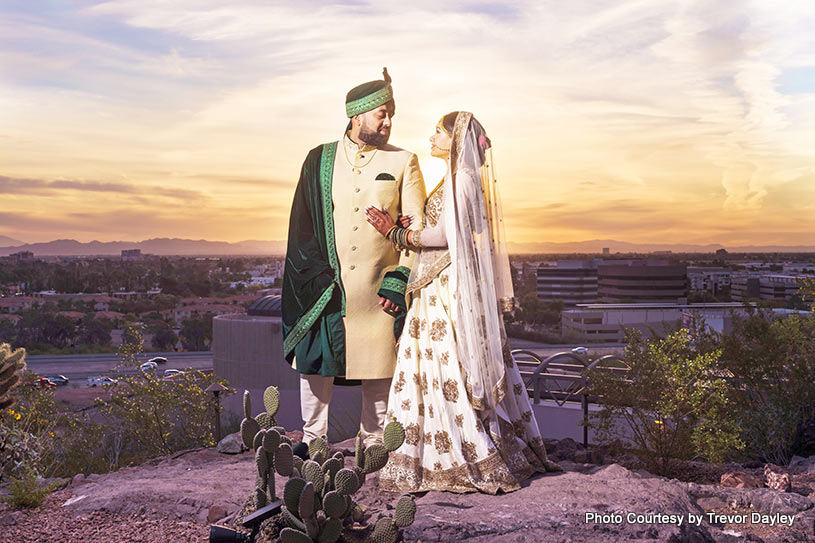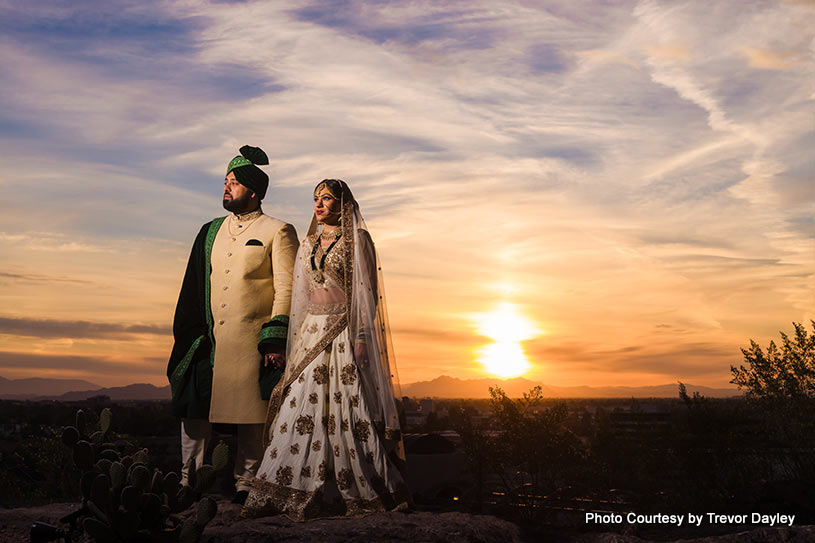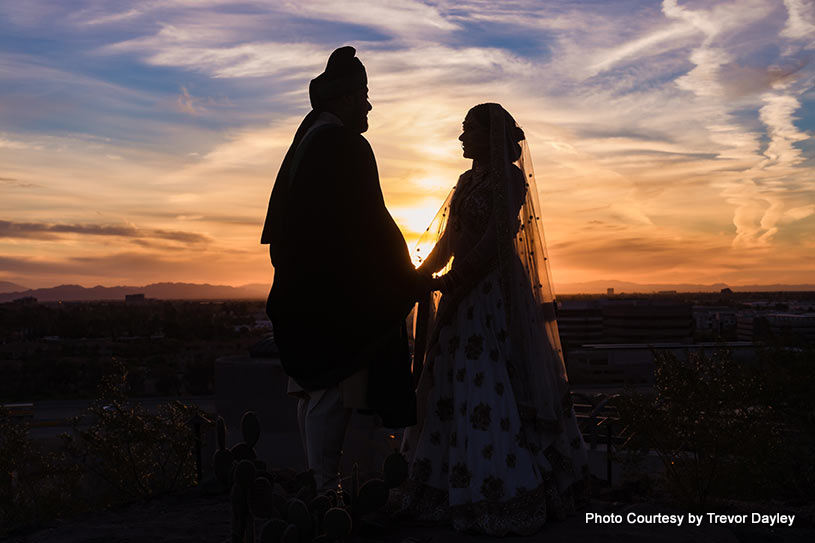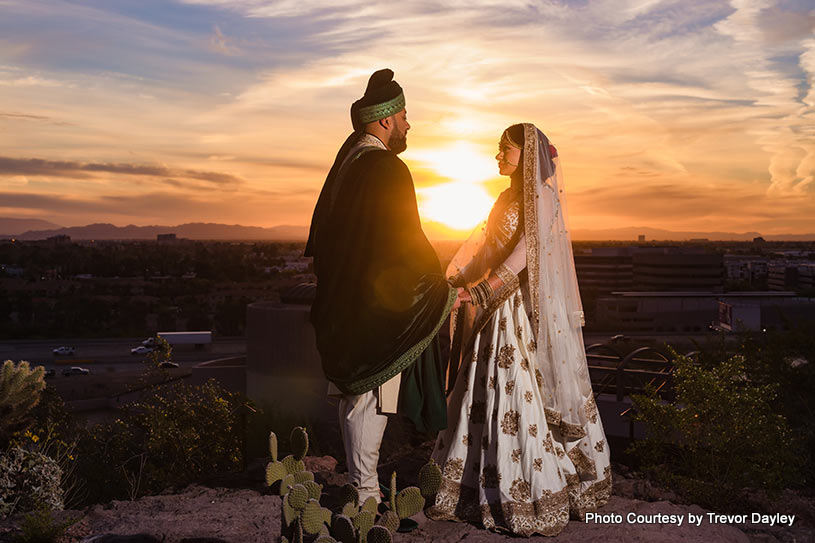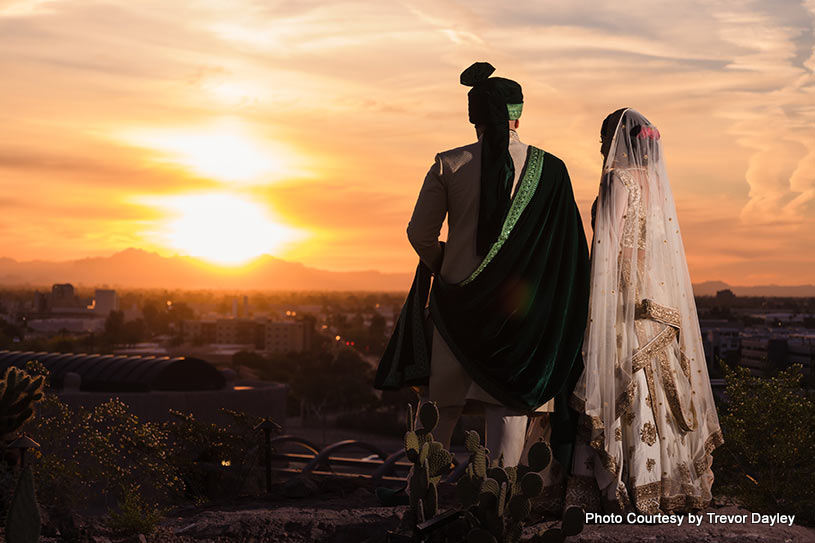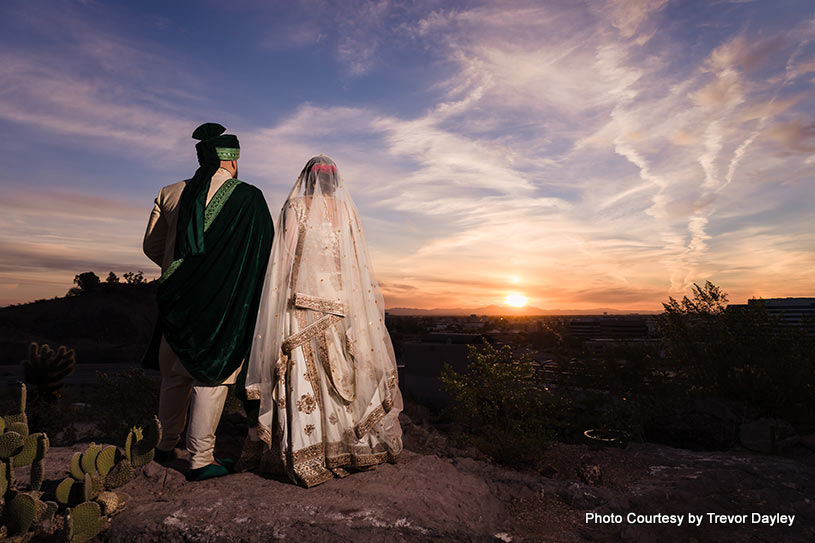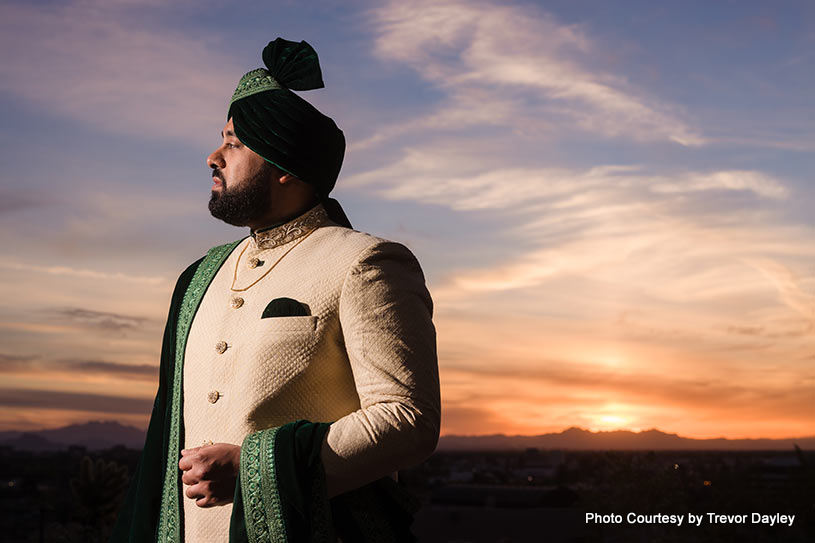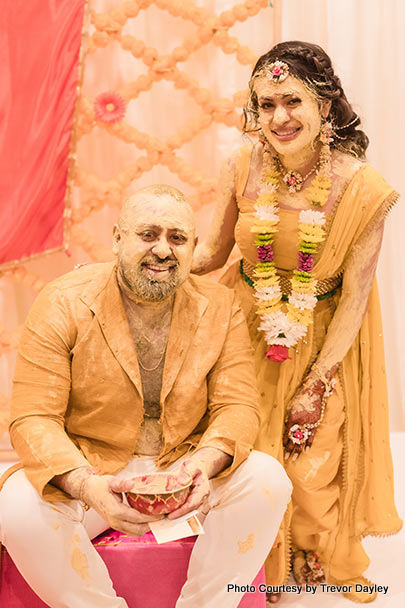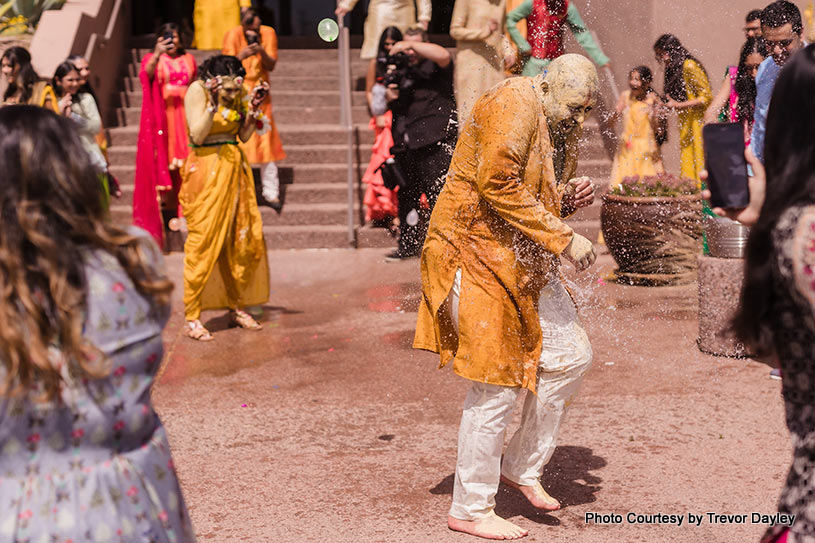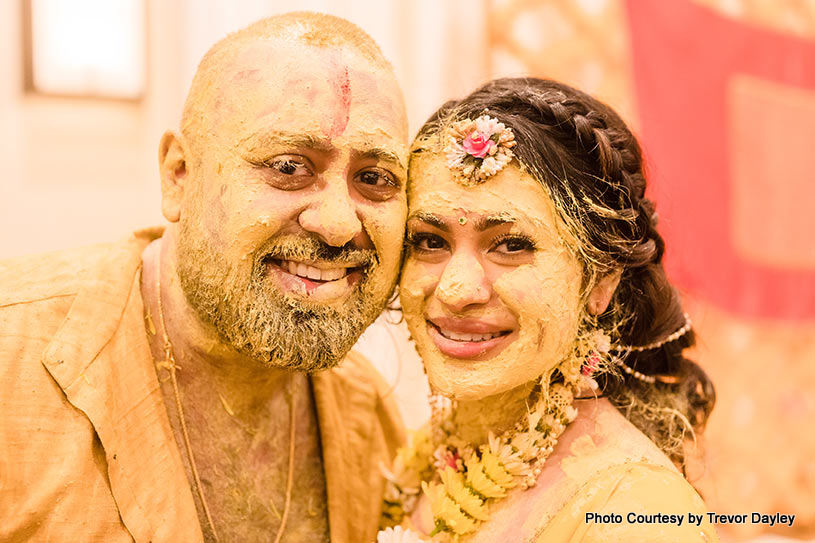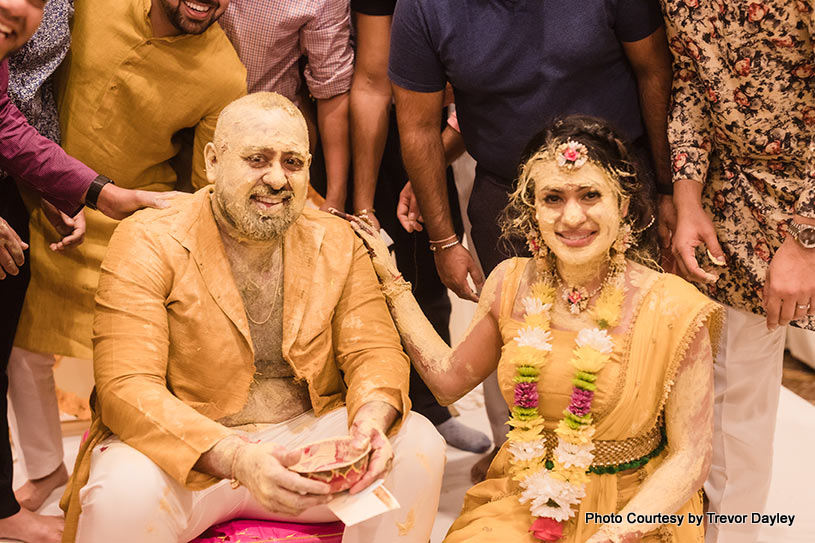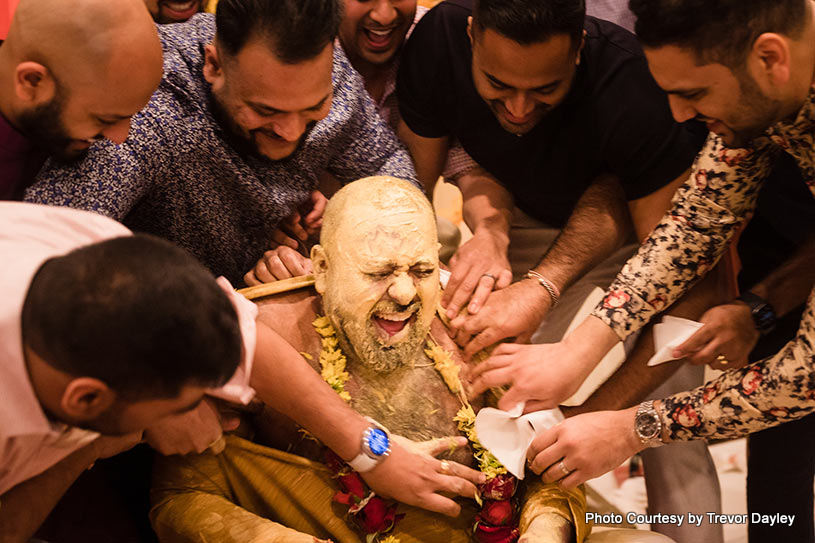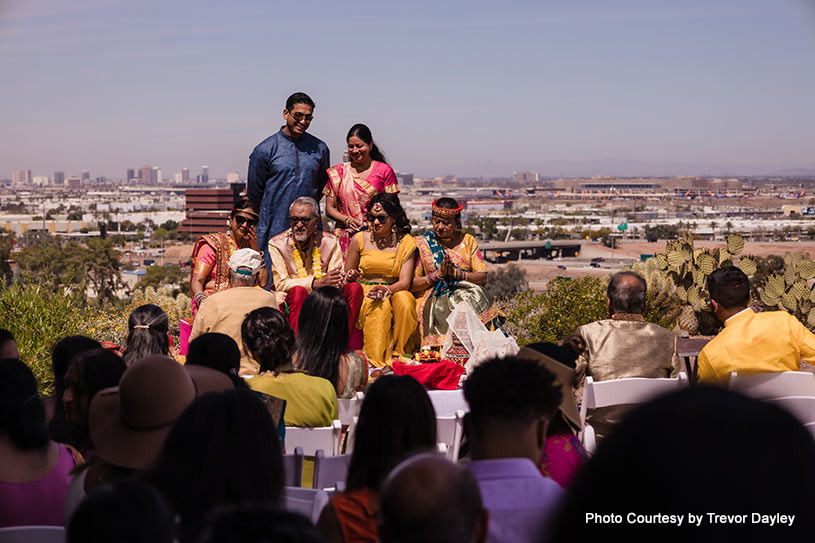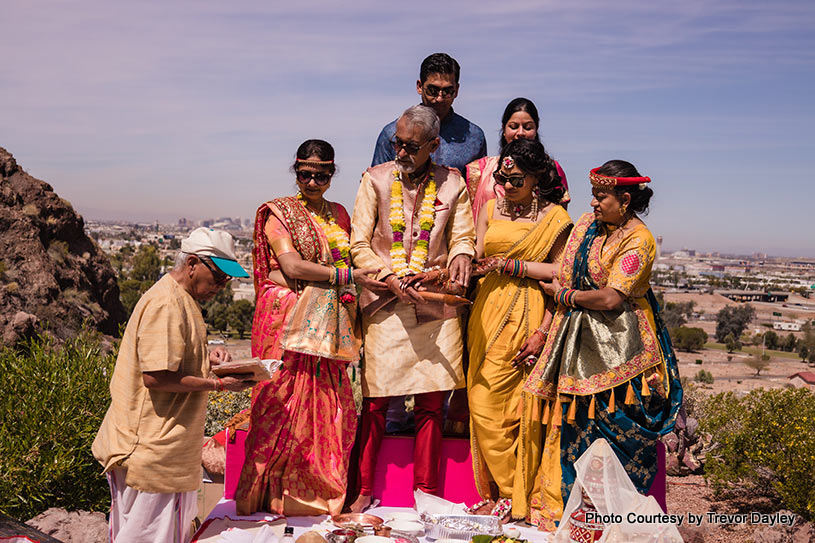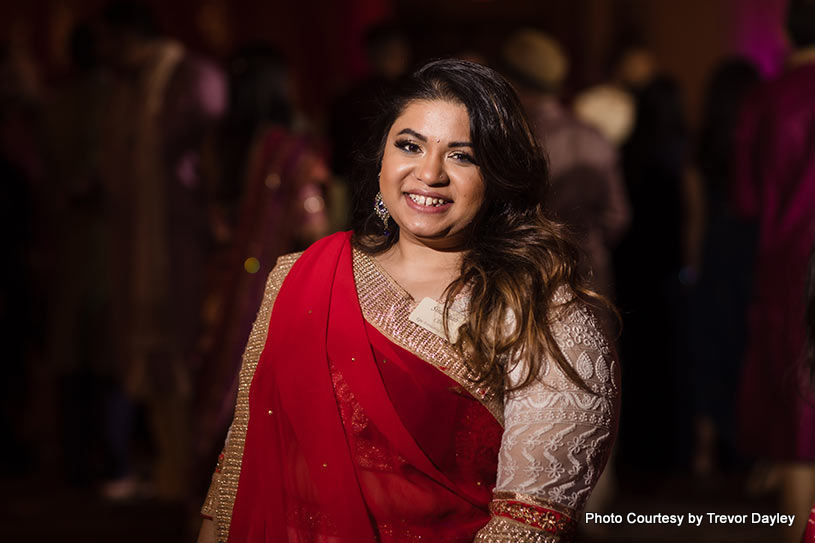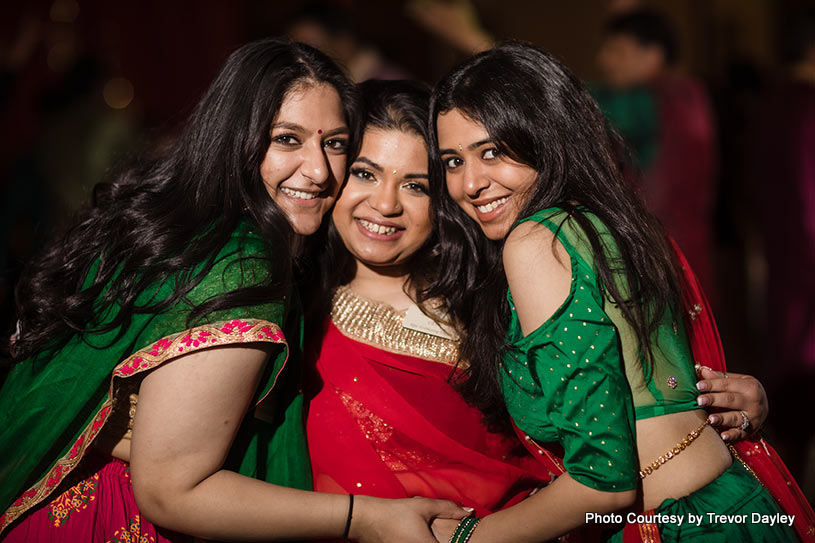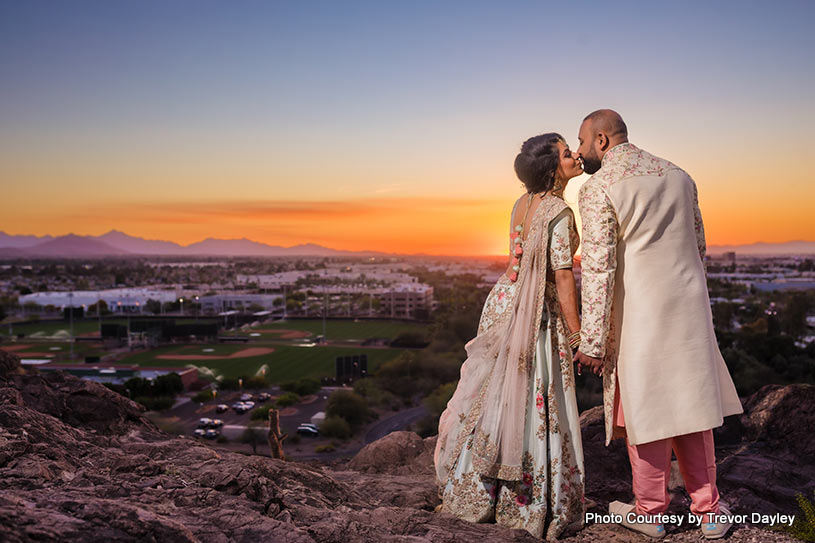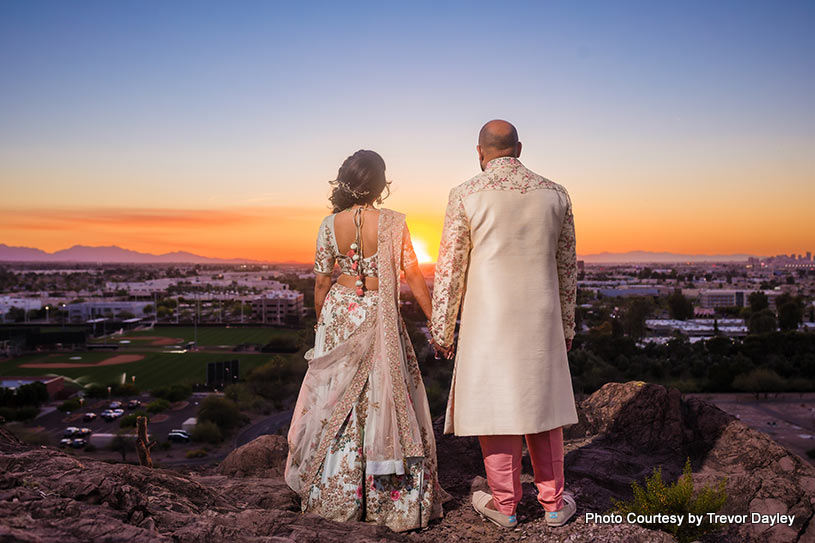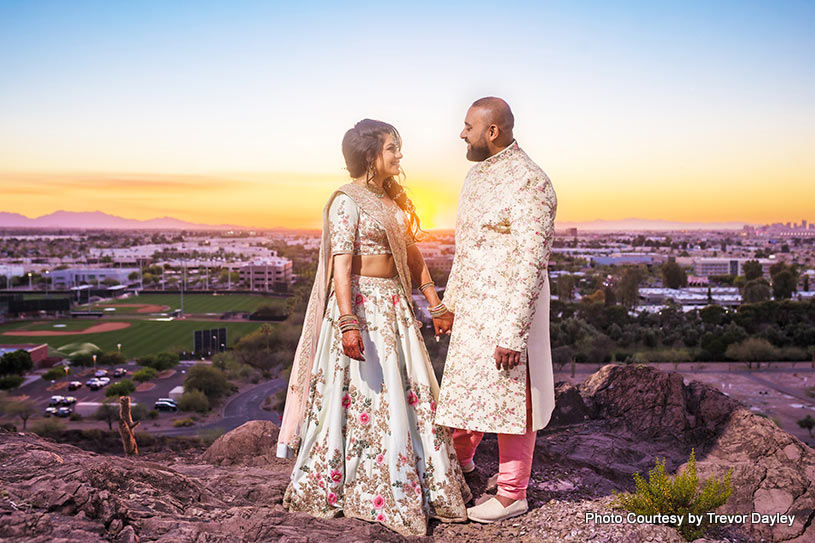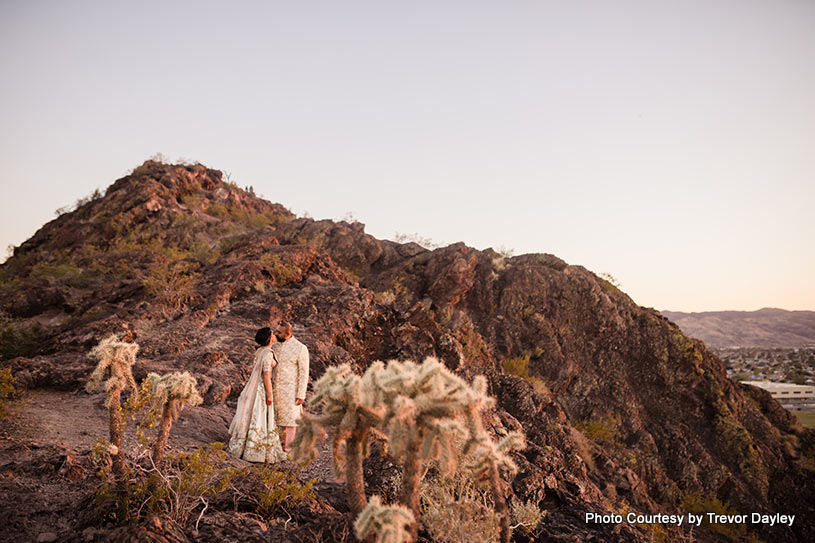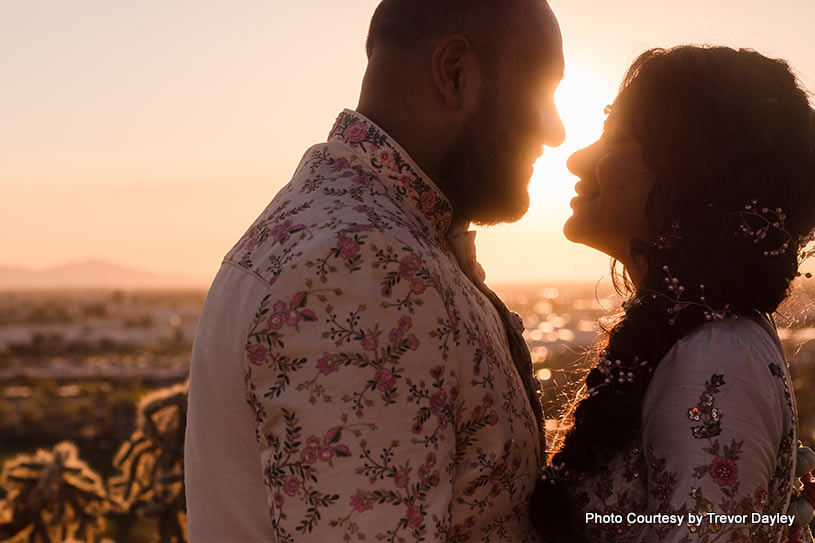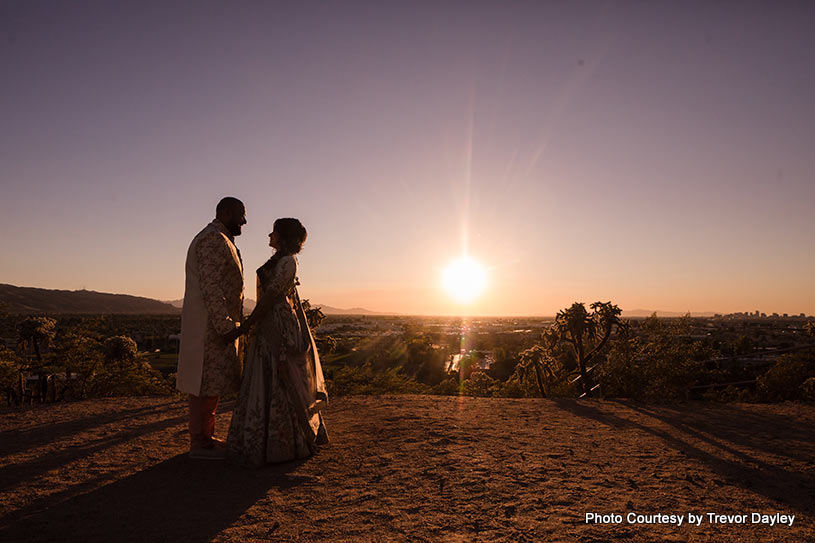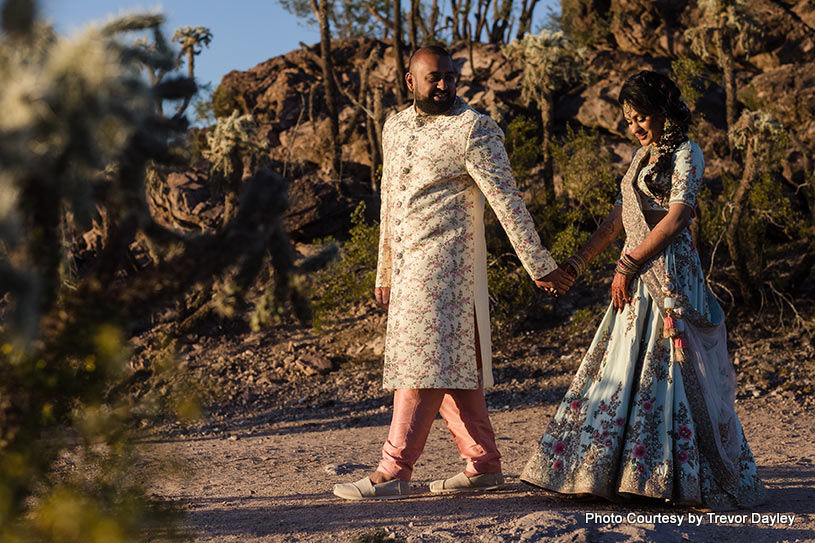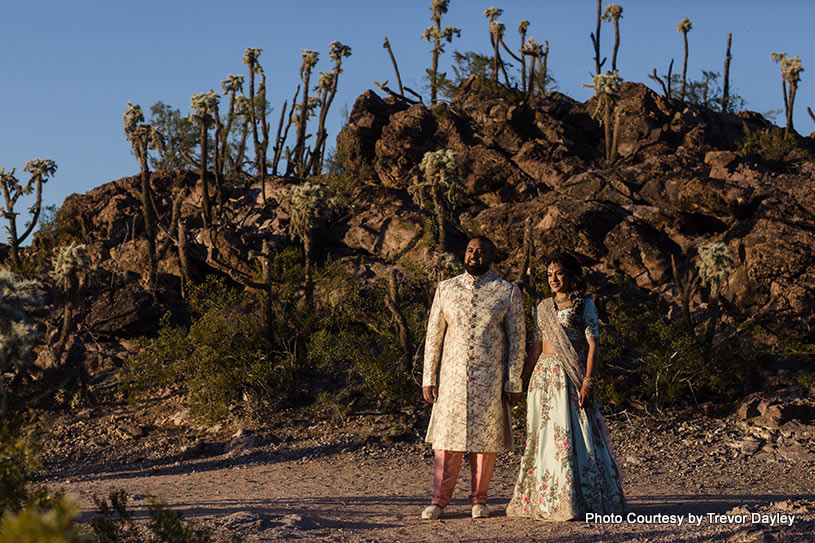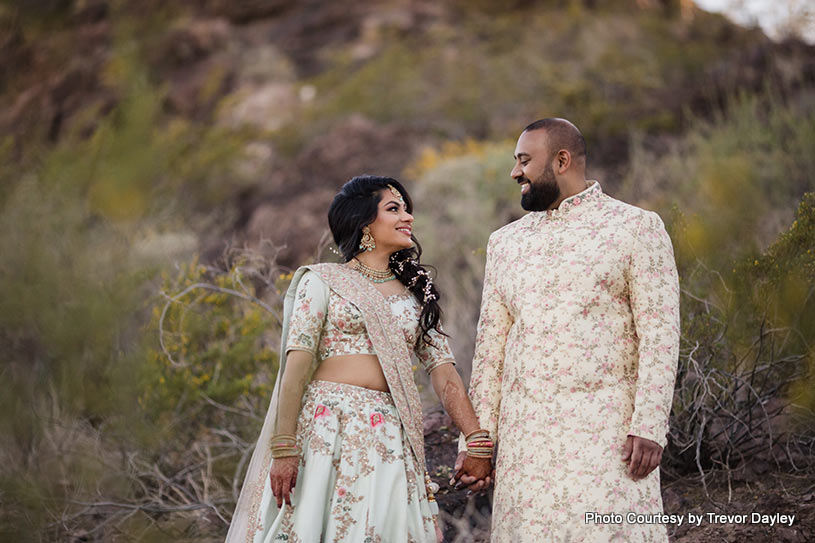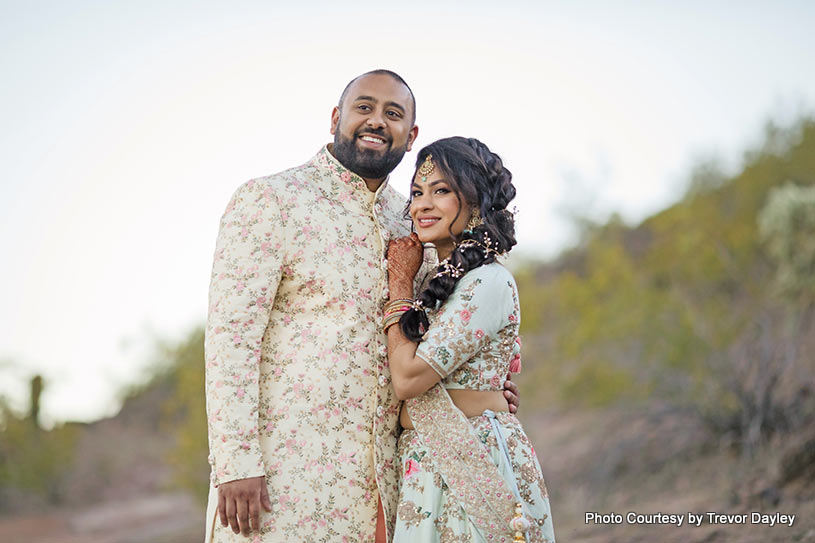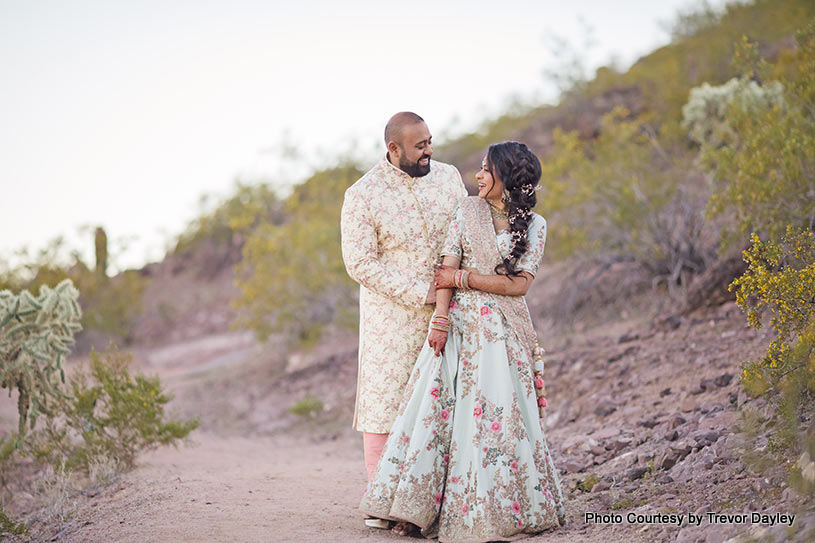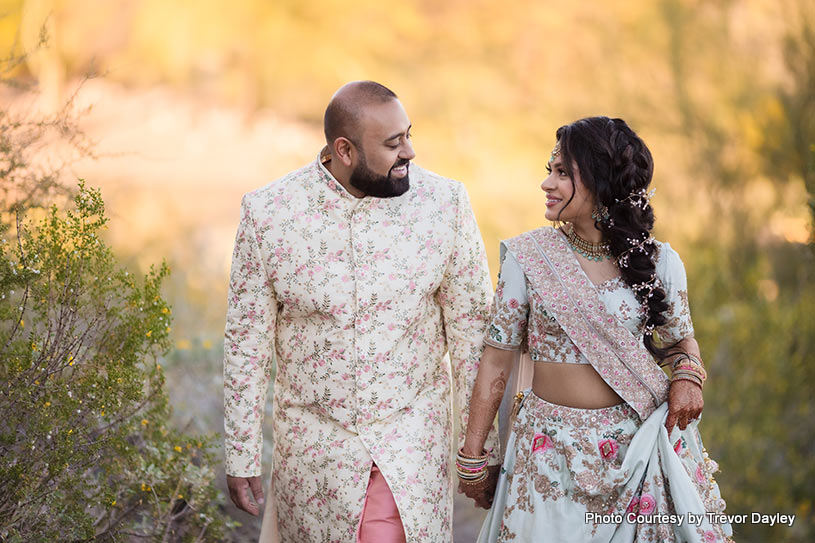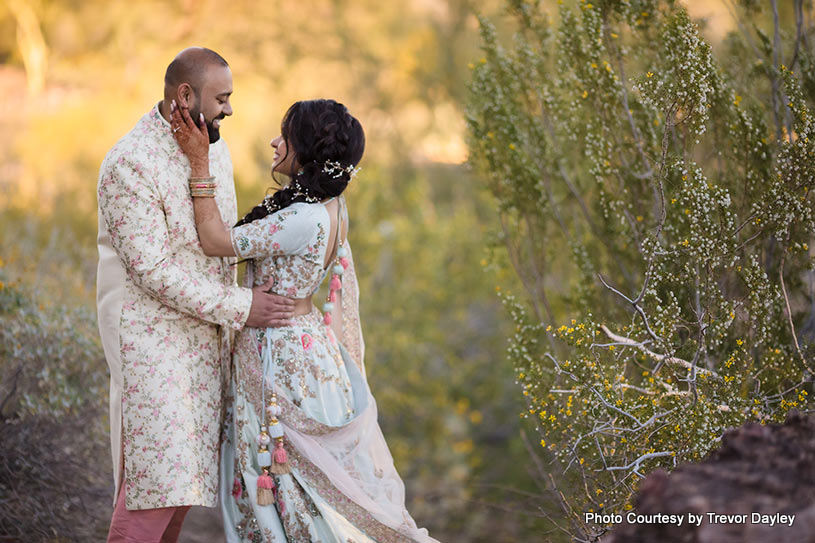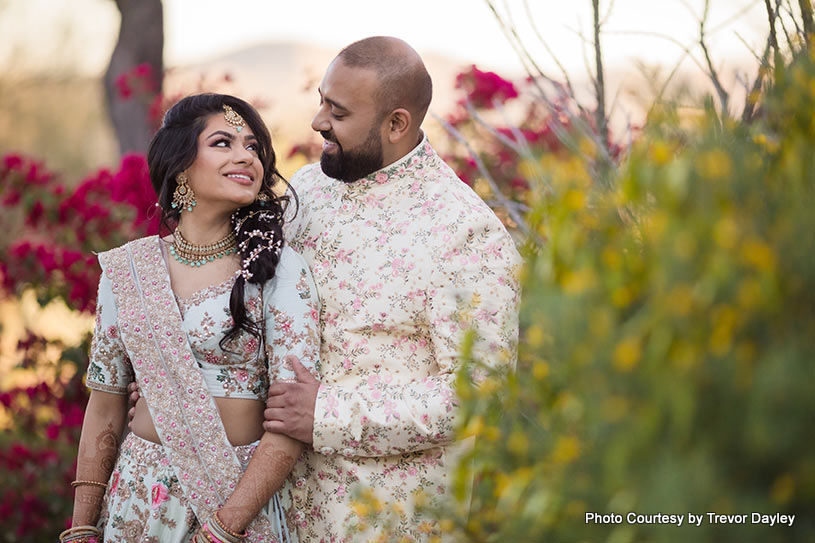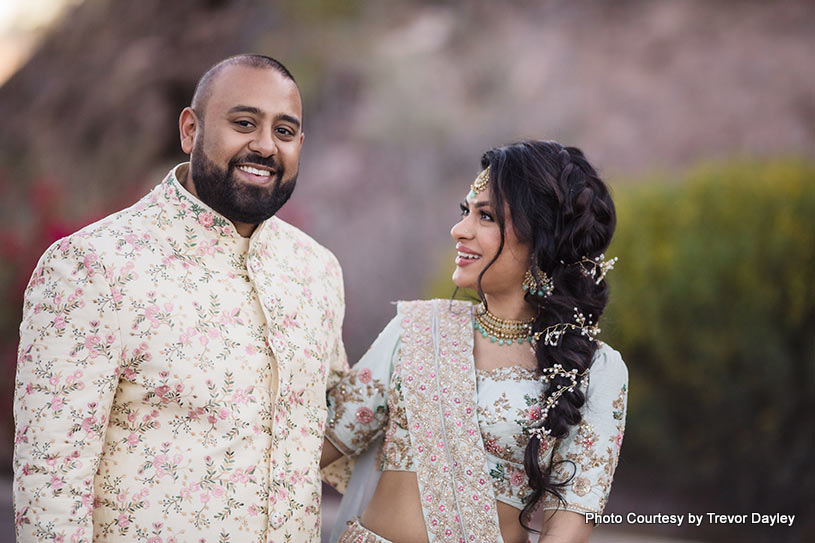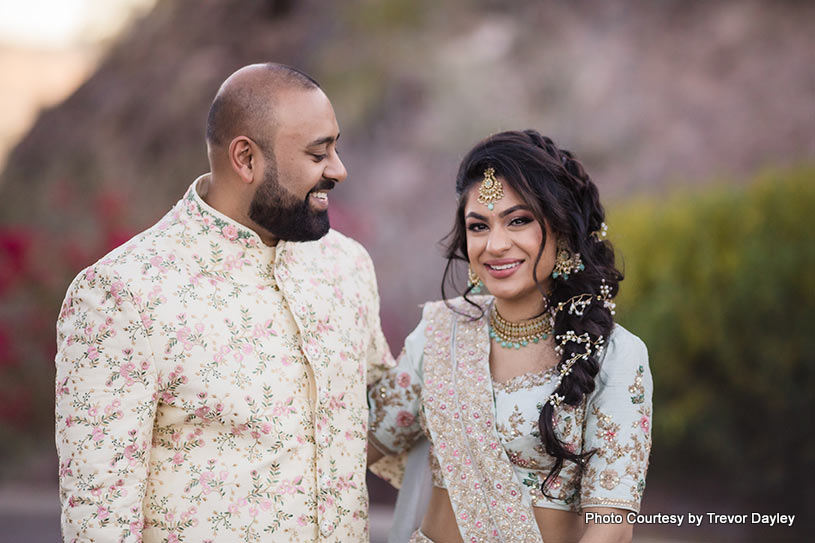 trip to Traverse City
Michigan
wine-loving
Bower's Harbor Vineyards
wedding banquet hall Marriott Phoenix Resort Tempe at The Buttes
Wedding bridal beautician Ieshia Make Up Artist
Indian wedding caterer The Tasty Touch
Indian wedding Decorator Inner Space Design and Events
Indian wedding disc jockey M4U Events
wedding planner Epic Everlasting Events
Indian wedding invitation by Metro Cards
Bridal henna by Jaan Henna
Indian wedding photographer Trevor Dayley
Indian wedding priest Bhavenbhai Arizona
wedding videographer Serendipity Cinema
destination wedding
The Buttes located in Tempe
Arizona, Pre wedding ceremony Sangeet
Pre wedding ceremony Vidhis
Pre wedding ceremony Grah Shanti
Pre wedding ceremony Pithi
Moroccan theme with lanterns and umbrellas
song-Ek Ladki Ko Dekha
Song Raataan Lambiyan