Nabiha and Andy Indian Wedding in Norfolk, Virginia by Virginia Photos and Films
It was wonderful to work with Nabiha and Andy during their gorgeous wedding in Norfolk, VA in the Waterside Marriot Hotel.
In January in Virginia, it is odd to have a 55 degree day, but the weather was simply amazing during their special day.
We started the day at the bridal suite, laughing, telling stories and talking about their hand-painted henna by a local artist in Virginia Beach.
The we walked to the waiting area where the father of the bride shared some intimate and love-filled moments.
My favorite part of the ceremony was all of the family sang together a hymn of praise. It was so refreshing to see everyone- even though they were all from different sides of the world- united in love.
The reception was so much fun- the DJ playing everything from Bruno Mars to traditional Pakistani wedding reception songs.
Traditionally, Brides wear red, so the bride chose to wear a hand-created veil and the bridesmaids wore a cranberry colored dress to match the colors.
I have never seen so many people so excited about the photobooth- nearly 20 people squished inside at one point!
We ended the night with the cake cutting, toasts and finally- the sparkler exit in the tunnel leading to the get away car.
You can see their Highlight video here: https://www.youtube.com/watch?v=p8tBxUJfyBI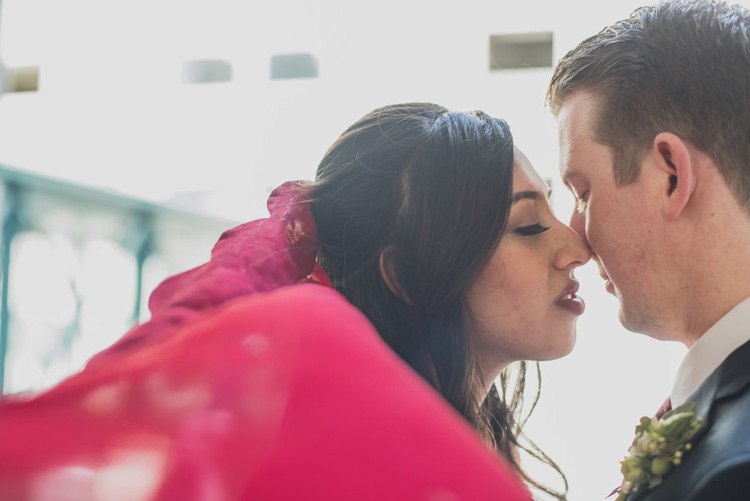 ---
Bakery Tessa's creations 757-572-1573 | Caterer Downtown Norfolk Waterside | Norfolk Waterside Marriott 757-627-4200 | Ceremony Location Norfolk Waterside Marriott 757-627-4200 | Cinema and Video MA Media Group 757-630-0745 | Other Location Norfolk Waterside Marriott 757-627-4200 | Photographer Virginia Photos and Films 757-630-0745 | Photo Booth Equipment Virginia Beach Photobooth Company | Reception Venue Norfolk Waterside Marriott 757-627-4200 |
---