Neha and Vishal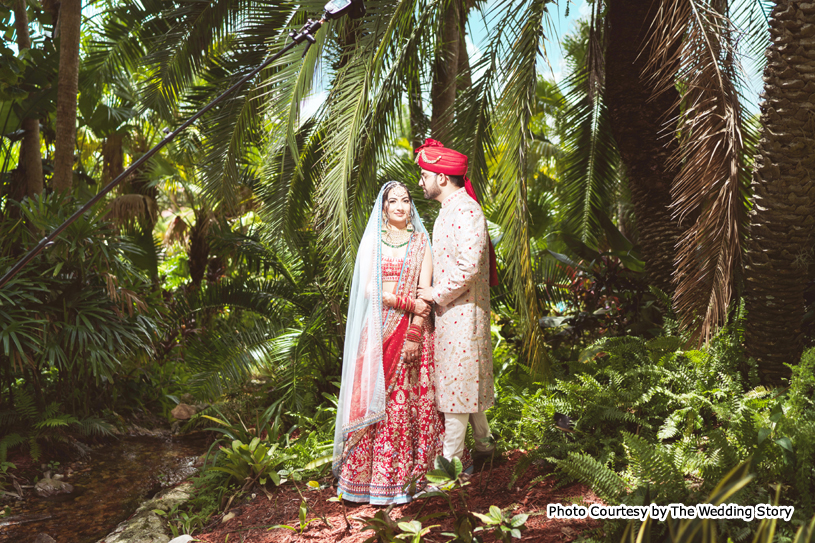 It was, perhaps, love at first sight for Neha Mahtani and Vishal Chatlani. They met at a wedding where Neha was the groom's cousin and Vishal was the bride's brother. They could feel an instant connection between them, and after the wedding they kept in touch and often visited each other's cities to meet. They liked each other, and after a few months Vishal surprised Neha with a marriage proposal in the presence of both their families in Barbados.  The lovebirds vowed to take their relationship to the next stage by entering a marital bond. The date was fixed on July 15, 2021. Since the pandemic was still dominant at that time, they decided to have a destination wedding and Orlando was a convenient city for both their families to reach. The couple booked the Hyatt Regency Grand Cypress as the venue.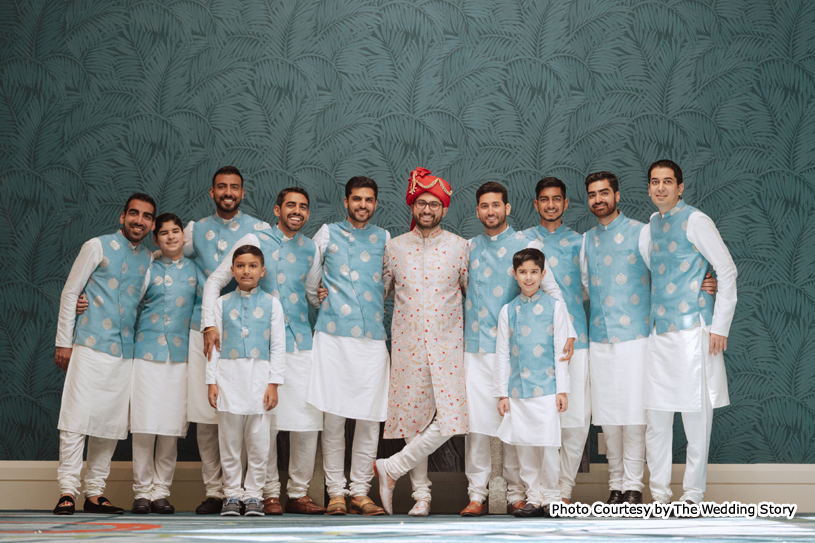 ---
BANQUET HALLS Hyatt Regency Grand Cypress 407-239-3924 | BEAUTICIANS KC Makeup 917-478-9965  Kristy's Artistry Design 407-766-3335  Luxe Beauty Bar 844-900-5893 | CATERING Saffron Indian Cuisine- Orlando 407-674-8899  | DECORATOR Occasions By Shangri-La 407-614-2977  | DISC JOCKEY Magic Mike DJs International 646-529-2055  | EVENT PLANNER Eventrics Indian Weddings 863-397-0547  | MEHNDI Henna Allure 321-444-5911 |  PHOTOGRAPHER/VIDEOGRAPHY The Wedding Story617-517-5080
---
They hired the wedding planner Eventrics, and the theme of their wedding was The Magical Event. Every event featured a magical theme: the Welcome Dinner was Cirque-themed, the Sangeet had an Enchanted Forest theme and the reception was Harry Potter-themed. Everything was beautifully designed and efficiently managed.  Since it was a mid-July wedding, an outdoor setting was not the right choice, so the couple decided on an indoor wedding where it would be cool and comfortable. Vishal walked down the aisle with his parents, followed by the bridesmaids and groomsmen. To make it special for the couple, Neha asked each person in the wedding party to hold up signs that had her vows written on them as they walked down the aisle.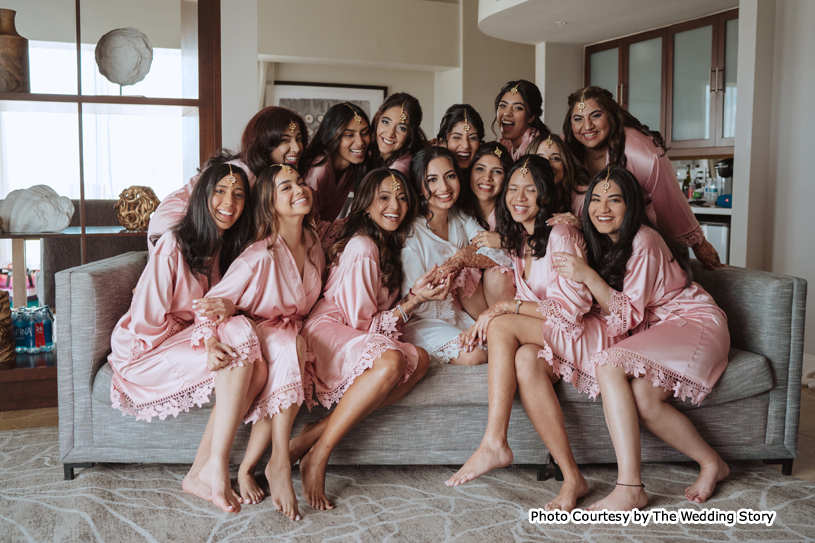 The reception décor was wonderfully coordinated and looked beautiful. The bride and groom entered to an instrumental version of the theme song from "Friends." The couple danced to the Coke Studio version of "Afreen Afreen," by Rahat Fateh Ali Khan and Momina Mustehsan. Near the end of the song, the immediate family members joined in, and the bride danced with her father, the groom with his mother and the bride's and groom's families with one another.  The festivities of the wedding recreated the magical bond between Neha and Vishal, who were delighted to start their new journey of life in the presence of their family and friends.