Nisha weds Aamir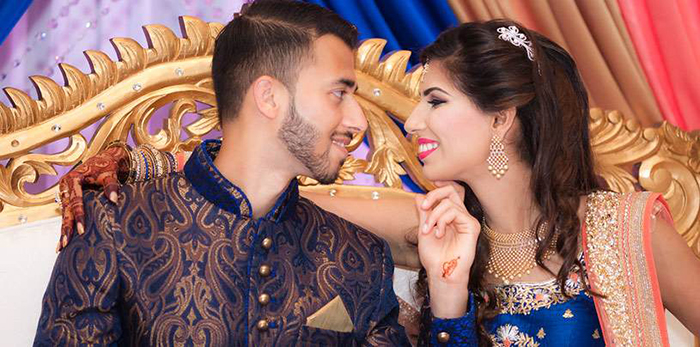 Nisha weds Aamir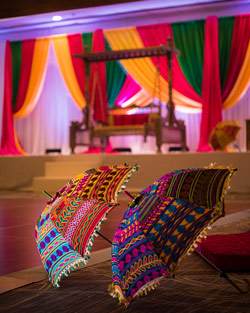 When old friends finally have children of their own, oftentimes their children grow up together and can become even more than friends someday. For Nisha and Aamir, their parents were childhood friends, and the two grew up seeing each other often at family parties and get-togethers. But it wasn't until 15 years after their childhood days that they felt a connection; a connection that soon blossomed into love.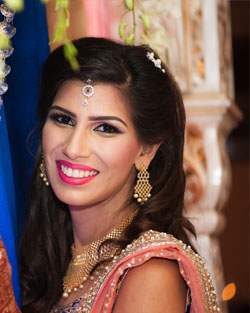 Aamir surprised Nisha with a proposal in New York, where she thought they were celebrating her best friend's birthday. But the couple instead arrived at a private area on the beach, where a song recorded by Aamir was playing and he presented her with a love note and, of course, the big question. Nisha found herself very emotional at the romance and happiness, and the proposal was completed with a surprise celebration with their friends and family.
Soon after, Nisha began planning the wedding herself, without the help of a professional planner. It was an especially challenging undertaking, because the couple decided on a destination wedding in Boca Raton. They chose to host all of the wedding events at a hotel where their guests could also stay, making it a convenient yet memorable three-day vacation for their family and friends.
For the Sangeet ceremony, Nisha chose a traditional Indian theme with lanterns, a swing, and a dhol player. Right before, Aamir and his friends and family had a Baarat procession outside, and they entered the Sangeet individually. Their guests all received personalized sunglasses on this night to set the mood of the destination wedding in the sunshine state.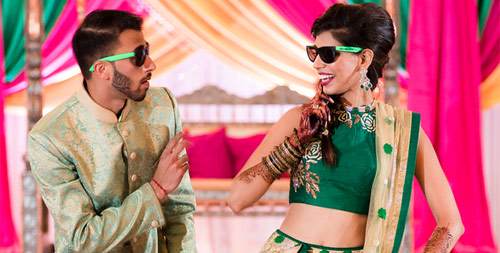 Nisha wanted to evoke a mood of serenity and peace during the wedding ceremony, which included her white sari contrasted by the pink bridal party attire. The newlywed couple exited the ceremony in a horse and carriage, and a unique Thai ice cream was served with lunch. The reception began with the bridal party entrance and a cute "How We Met" film about Aamir and Nisha's love story. The happy couple finally entered and they went straight into their first dance.
Their wedding cake was a beautiful ombre design, and they also had a chocolate fountain to go with it. The elegant pink and navy blue reception theme was accented with large flower bouquets in tall vases and orchids with floating candles. The couple's love story was again told with an endearing skit performance by the bridal party, and their guests spent the rest of the night dancing and celebrating Nisha and Aamir.
---
BANQUET HALLS Embassy Suites Boca Raton 561-994-8200 www.bocaratonembassy.com BEAUTICIANS/COSMETICIAN Ibrow Studio 954-304-4958 www.sumaiyas.com CAKE Two Fat Cookies 561-265-5350 zoey@twofatcookies.com DECORATOR Pavan Events 954-494-3567 www.pavanevents.com HORSE – CARRIAGE Every Kids Dream LLC 561-201-4680 verykidsdream@comcast.net PHOTOGRAPHER Sona Photography 407-694-6032 www.sonaphotography.com RESTAURANT/CATERING Taste Of India 561-721-8600 tasteofindiawpb@gmail.com VIDEOGRAPHY  Riant Films 407-603-6955 www.riantfilms.com