Puja a Physician and Raj a Tech Consultant Wedding Story
 For Puja Solanki and Raj Gone, the airport is a magical place. Their story begins with a chance encounter at Chicago O'Hare Airport (ORD), where the two were flying through on the way back to Florida from India. Raj noticed Puja was wearing a USF sweatshirt, the university both attended at the time. They struck up a conversation that lasted the entire layover, and as they say, the rest is history! In honor of their first meeting, Raj decided to propose to Puja in the spot where they met – at Chicago O'Hare! Despite Puja's questions as to where they were going, and Raj's nervousness about the weather delays, it all worked out in the end and Puja said yes! The couple flew back to Tampa, where they were able to celebrate with family and friends. Flying high in colors of love, Puja Solanki, a Physician and Raj Gona, a Tech Consultant decided to tie the knot on 27 December 2020. Puja and Raj really wanted to hold a destination wedding, but Covid changed their plans. Due to the pandemic, the couple decided to host a wedding and reception at the Hyatt Place in their hometown, Wesley Chapel, Florida. The couple planned many details of their wedding but relied on wedding coordinator Big Guava Events to organize logistics and details during the wedding.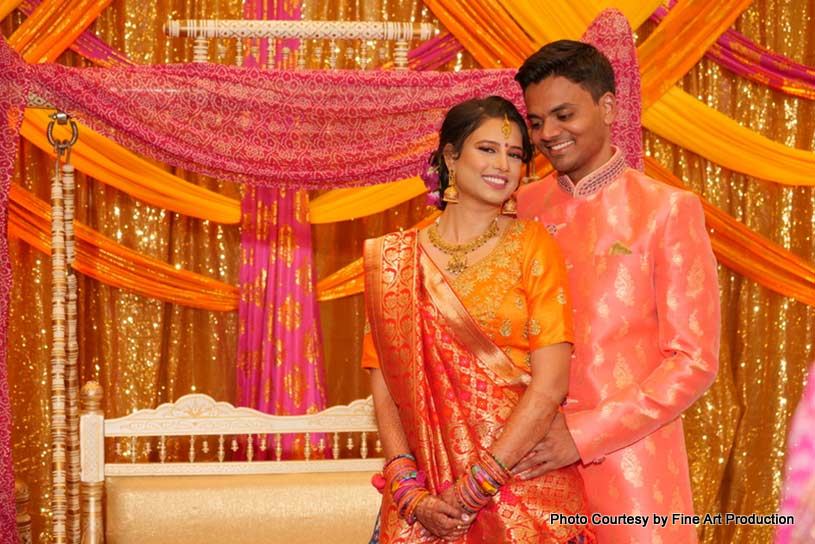 ---
BANQUET HALLS Hyatt Place Tampa Wesley Chapel 813-803-5600 | DECORATOR Maharani Designs 813-569-9052 | DISC JOCKEY Volcanik Entertainment 201-240-9080 | DHOL PLAYER Dhol Boys 425-829-4798 | CAKE Macarons: So Flo Dough 813-618-3488 | CATERING Khasiyat Restaurant 407-888-2147 | EVENT PLANNER Big Guava Events 571-241-4405 | HAIR AND MAKEUP Bridal Makeup by Jigna Patel 813-493-0625 | JEWELERS Malani Jewelers 404-298-7811 | MEHNDI Jimisha Tailor 813-409-8864  | PHOTOGRAPHER/VIDEOGRAPHER Fine Art Production 407-979-4749 | PRIEST Guru Dutt 813-962-6890 |  Rajan Bhatt 813-900-0190 | RENTAL SERVICES Cole's Classic Cars LLC 407-963-9089
---
As part of the pre-wedding ceremonies, Raj had Mangal Snanam and Puja had a Mehndi, Ganesh Puja and Pithi/Haldi. Both ceremonies were attended by only close family members and friends. The night before the wedding featured traditional Garba dancing with colorful floral decorations, a traditional swing and Radha-Krishna idols. The decor theme at the wedding included blush and pastel shades of fresh flowers with floating candles down the aisle to the Mandap. The baraat included festive Hindi and Telugu dance numbers. Raj arrived in a vintage Chevy convertible and was accompanied by his parents down the aisle. Puja, accompanied by her male cousins and uncle, walked down the aisle to the song "Duniya" from Luka Chupi.  The reception theme featured a classic and elegant look with white and gold. Florals complemented the ambiance perfectly and were in the centerpieces as well as part of the backdrop wall. The backdrop also included candles with a custom, homemade P and R in light up marquee letters. One unique touch was a caricature painting of Puja and Raj posing as the iconic Raj and Simran from a famous Dilwale Dulhania Le Jayenge poster.  The reception had the guests dancing to a mix of top hits as well as Hindi and Telugu songs. The first dance song was a blend of "Can't Take My Eyes Off You" from Frankie Vallie and "Enna Sona" from OK Jaanu. The couple was touched by a surprise video of friends and family in India and around the United States who were not able to attend the wedding due to Covid restrictions.  Given that the couple is easy going, they just went with the flow during the planning process. Puja had the usual bride nightmares of not being ready on time, but none actually came true. The couple advises those planning to be sure to spend some time with their partner not discussing the wedding! Enjoy this time together.  Despite the pandemic, Puja and Raj's wedding was a beautiful event shared by friends and family. Their love for each other overcame all even a pandemic.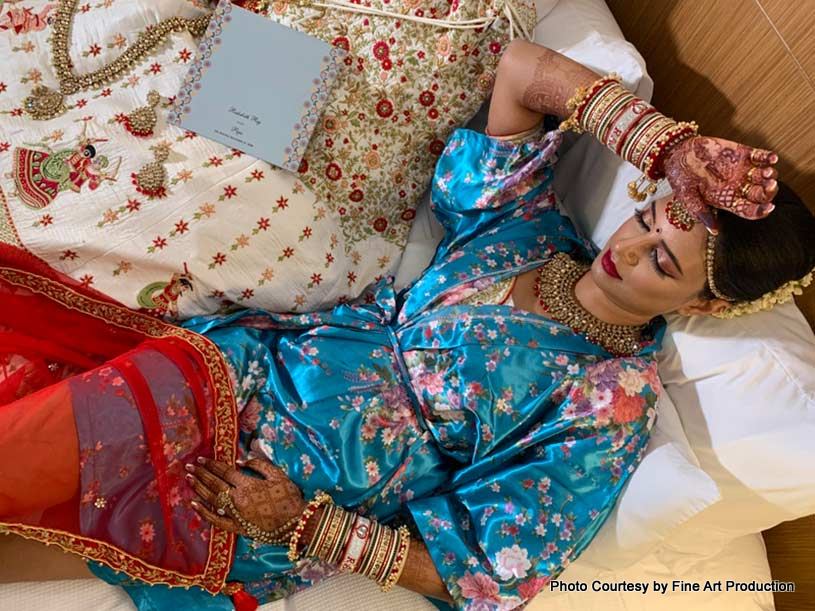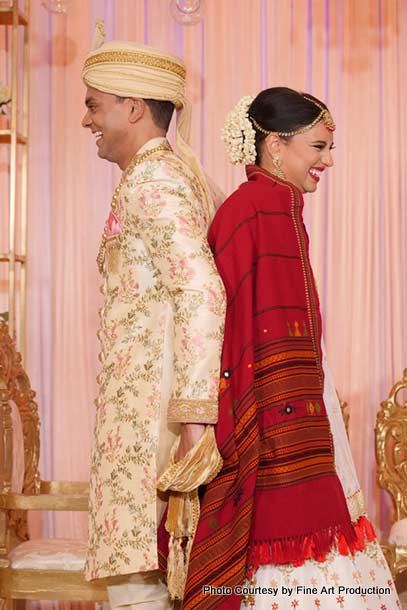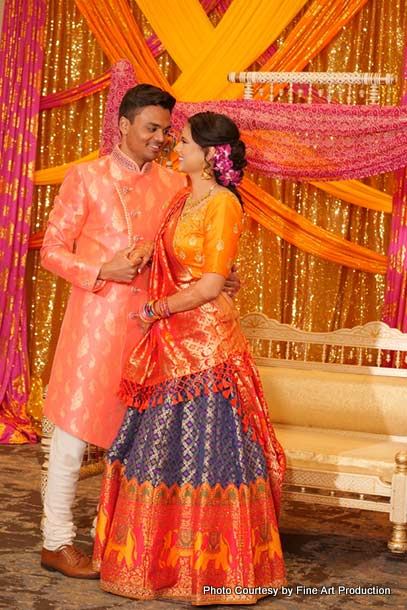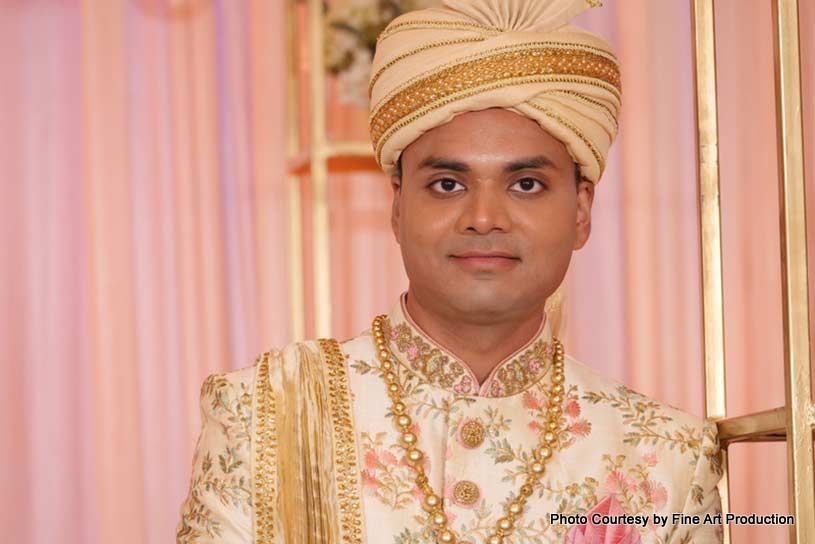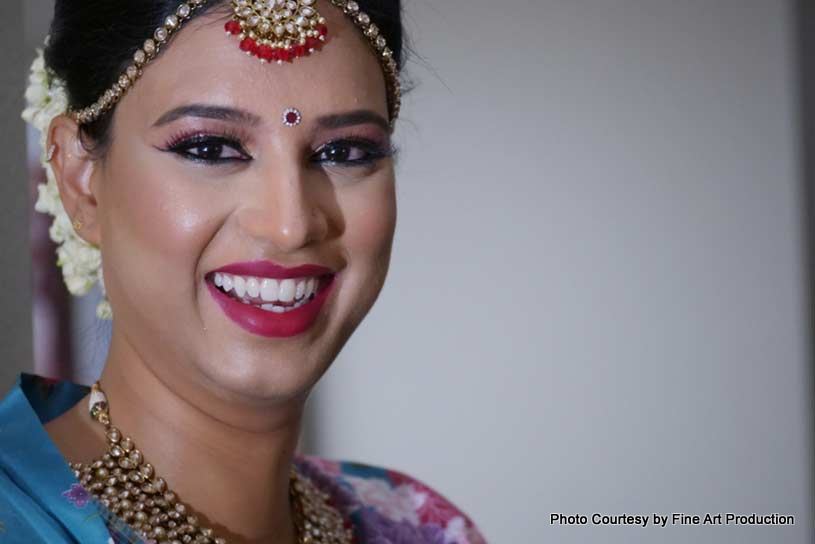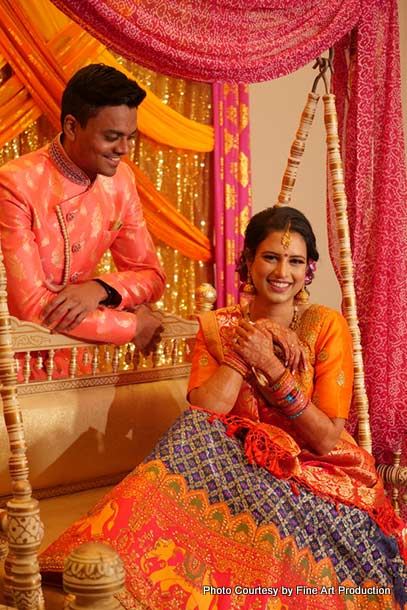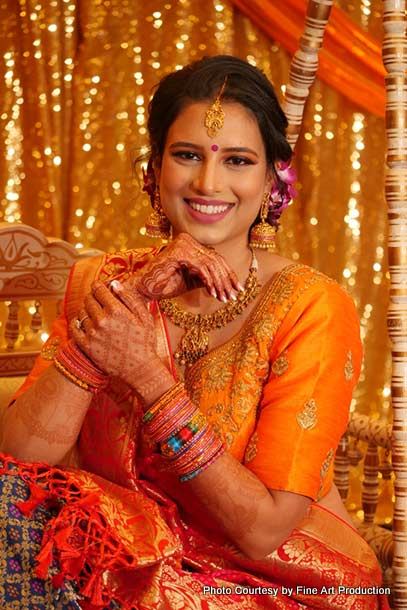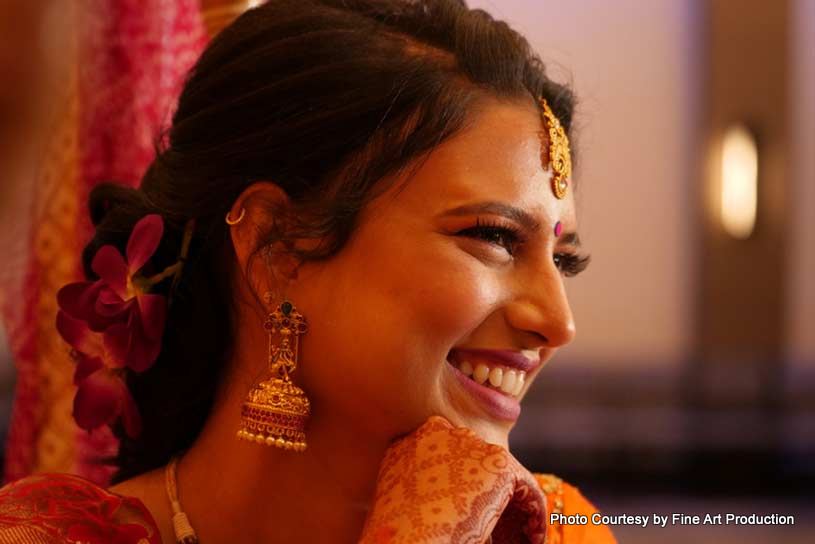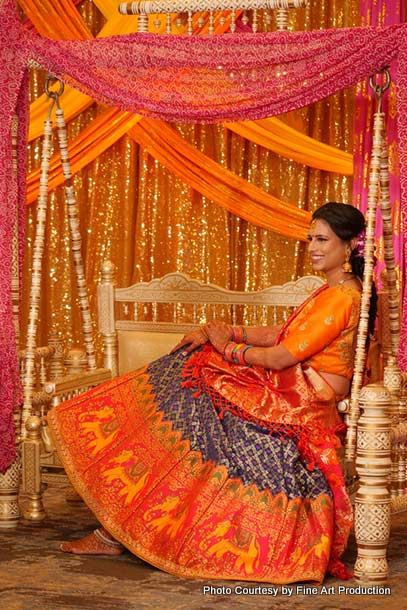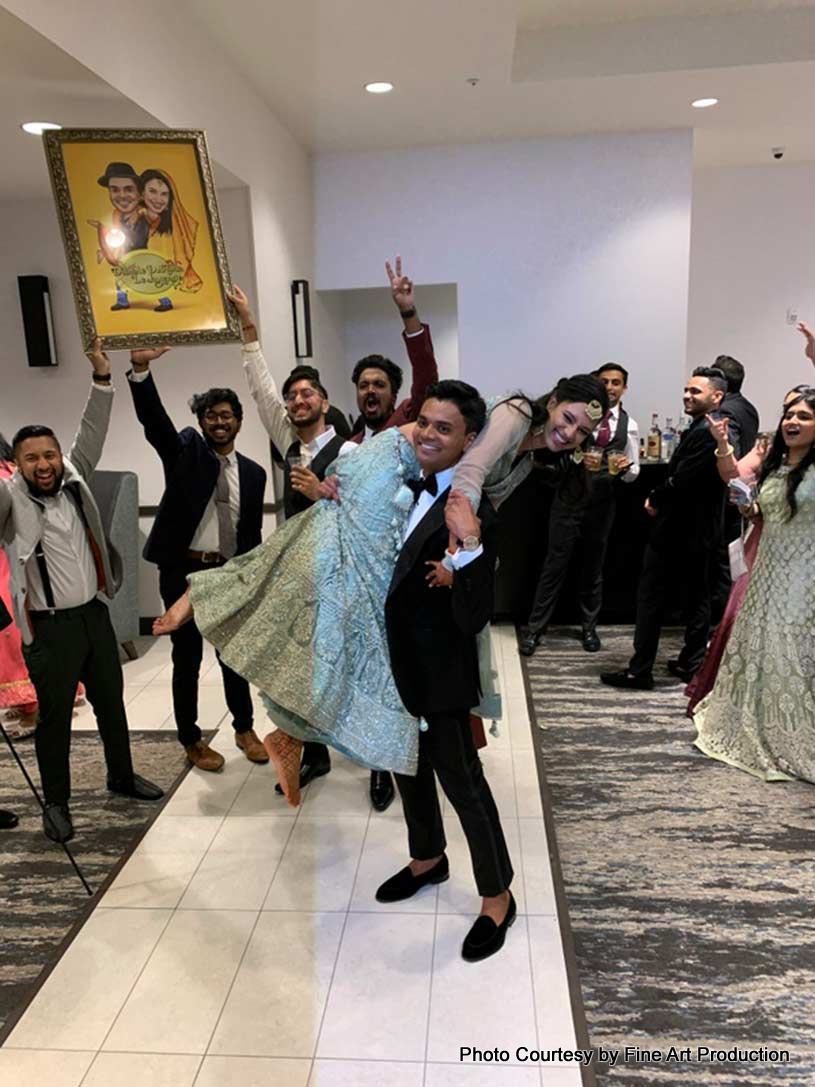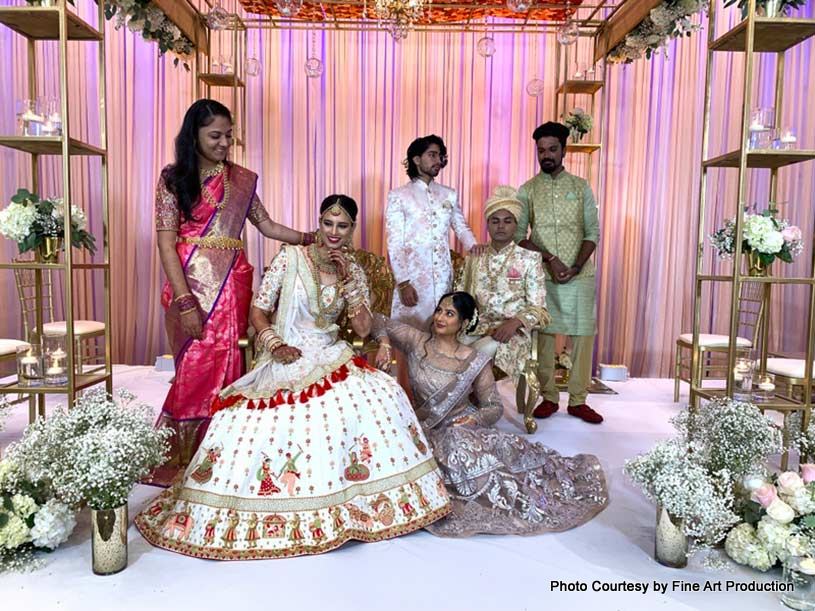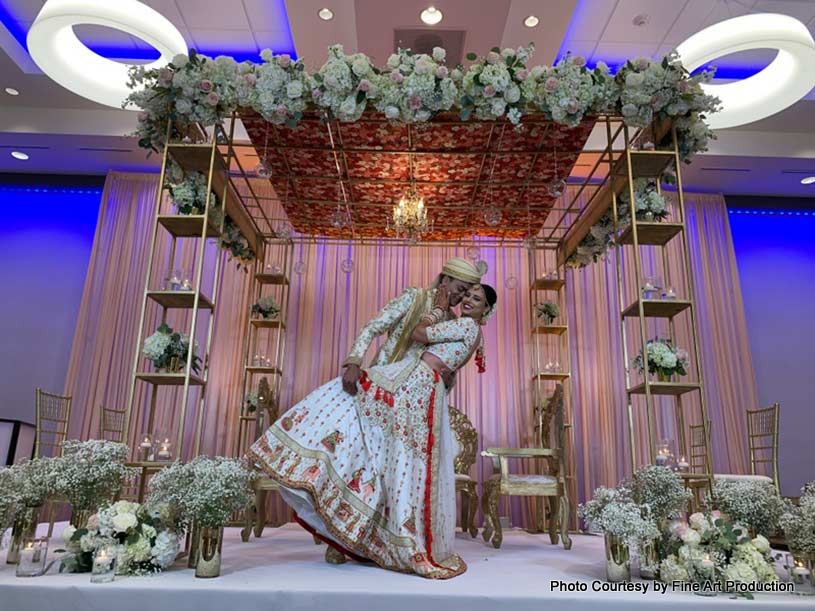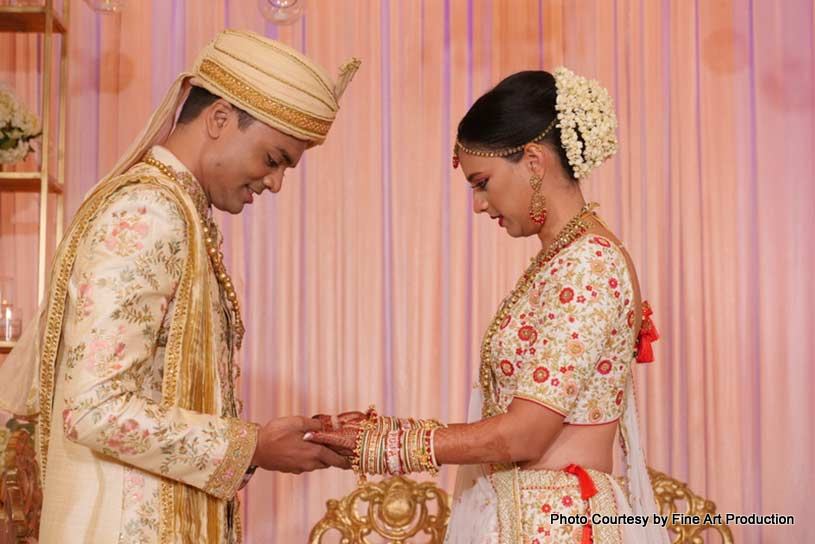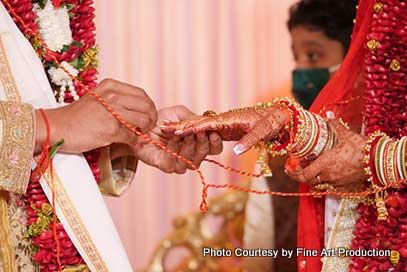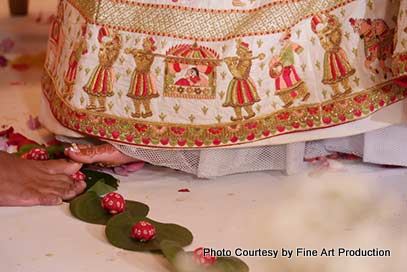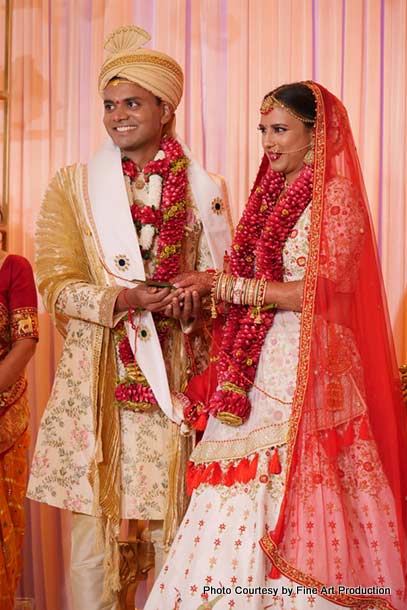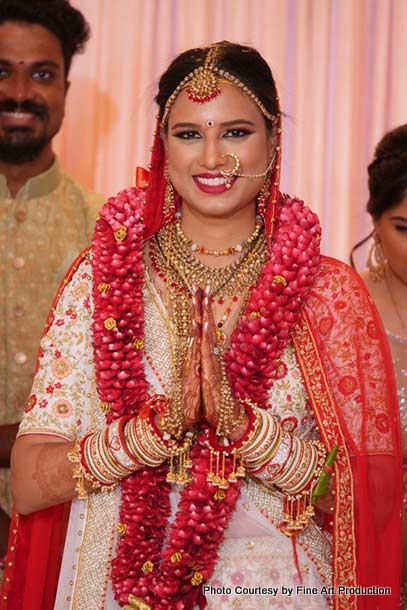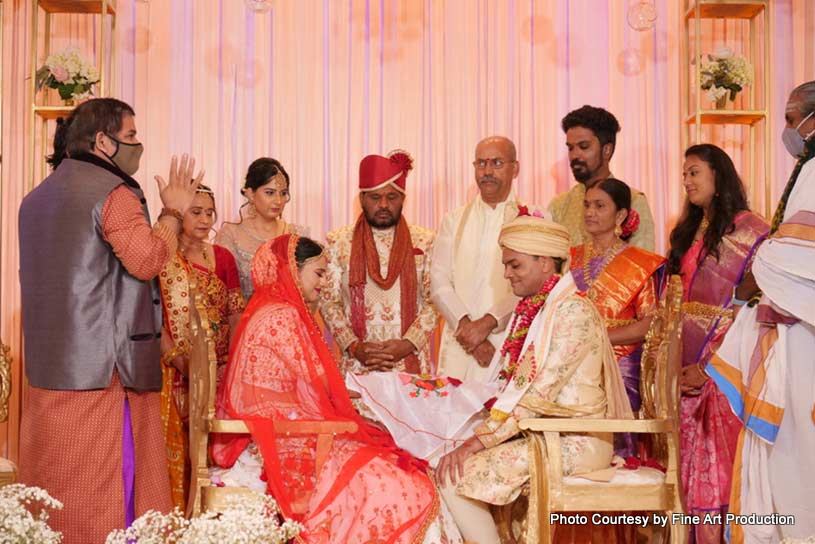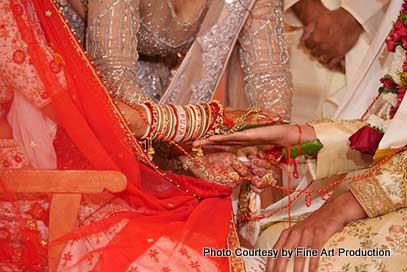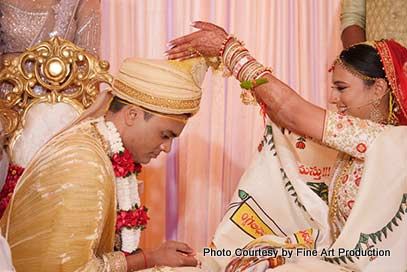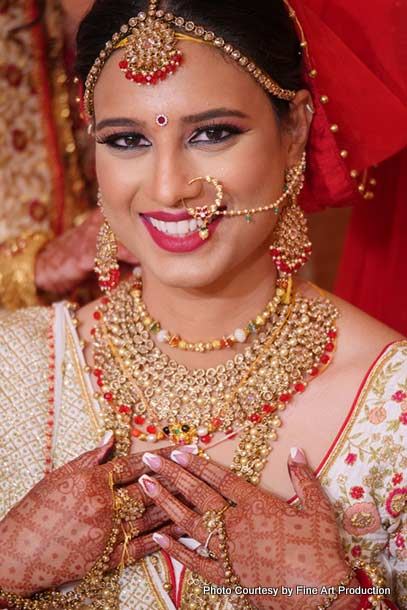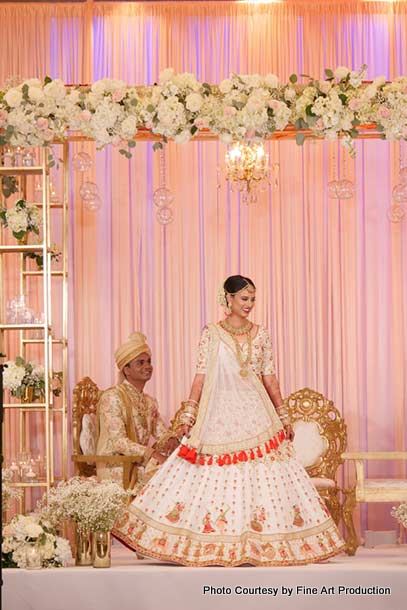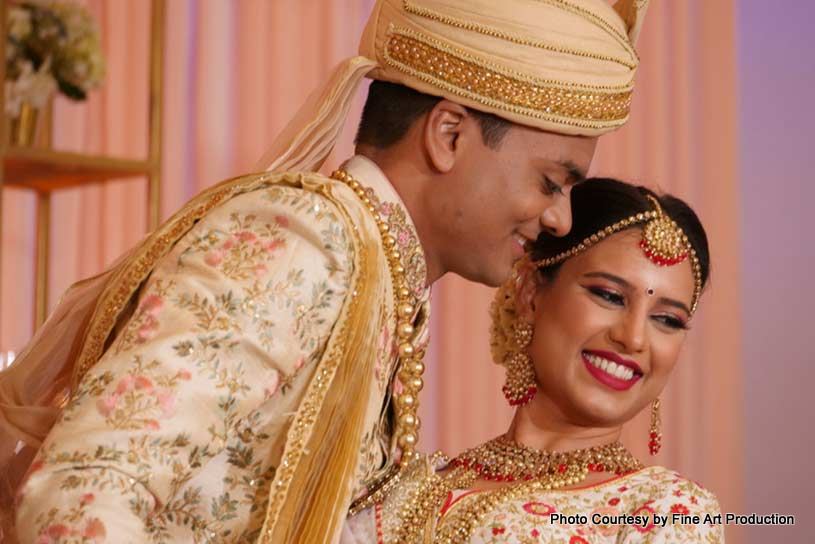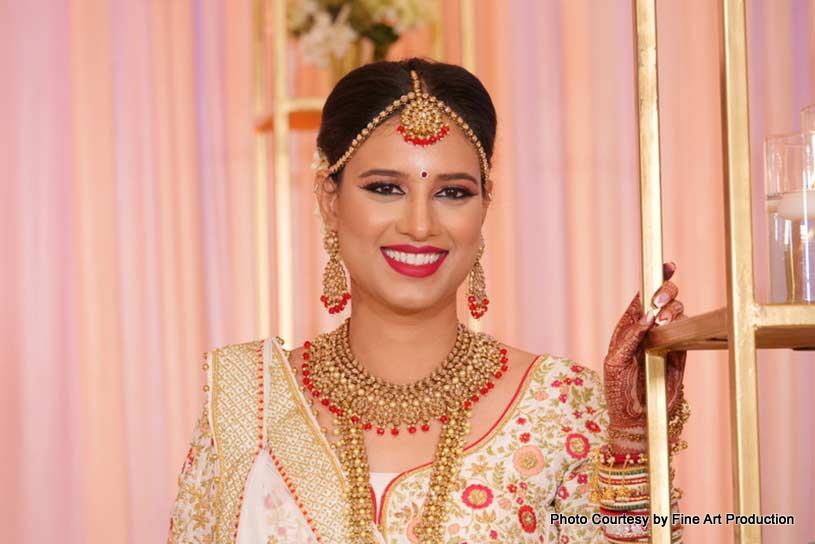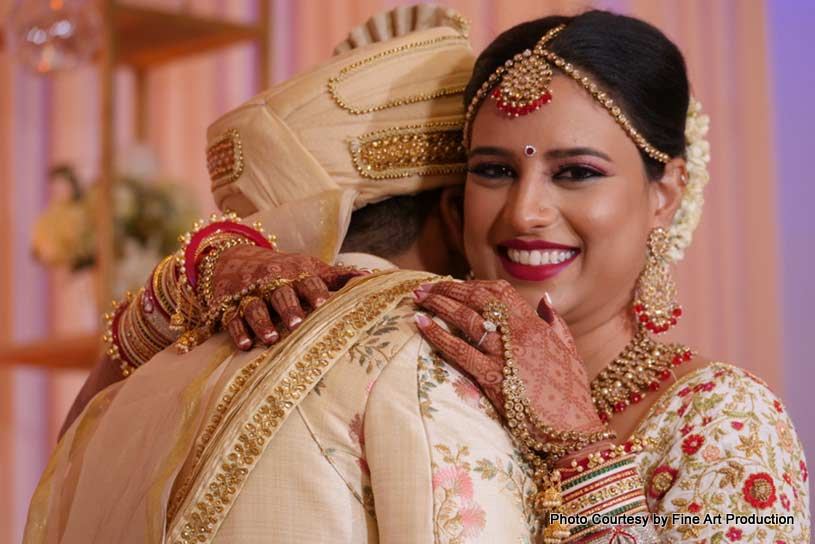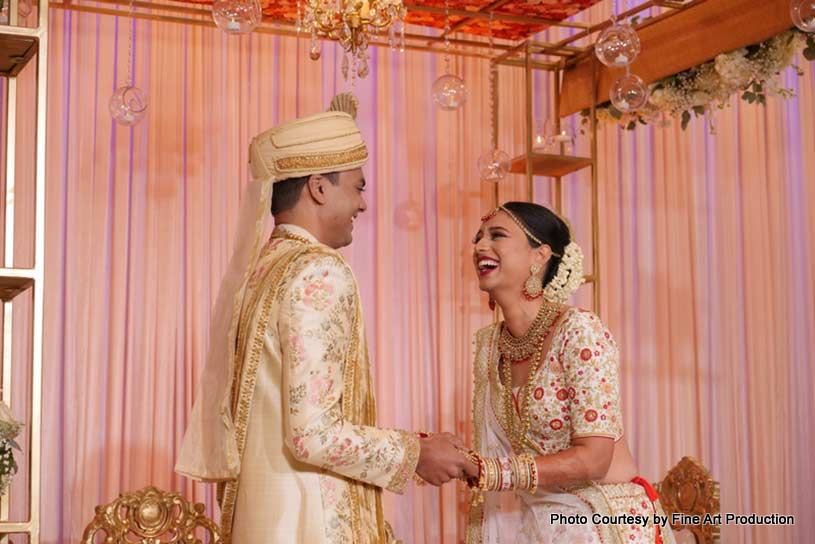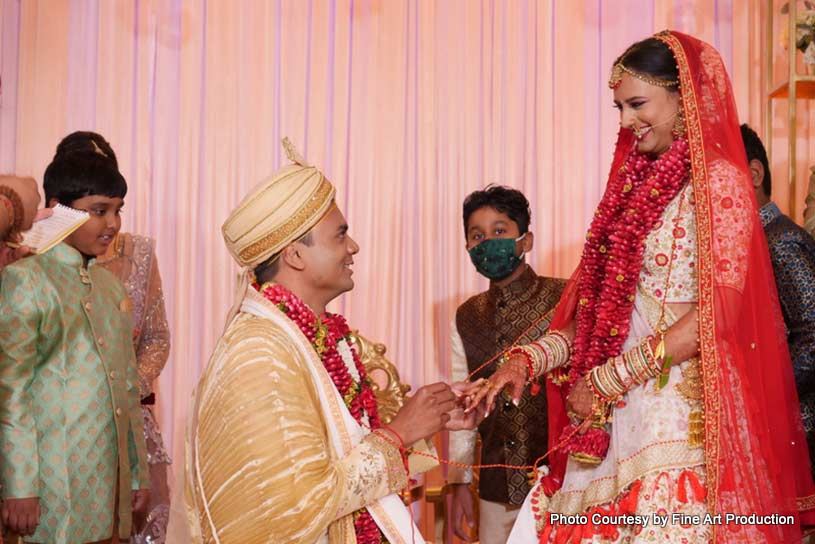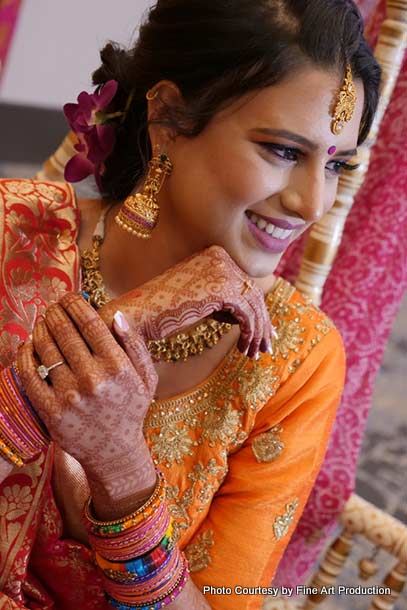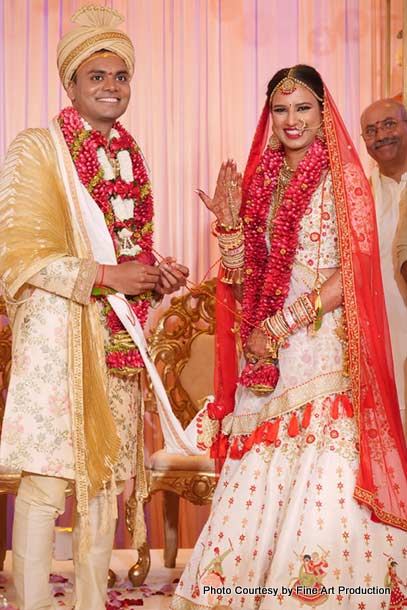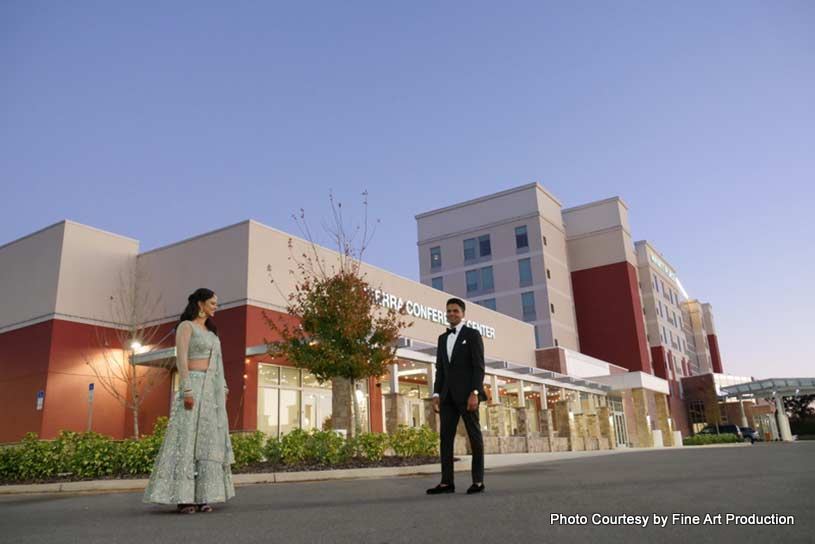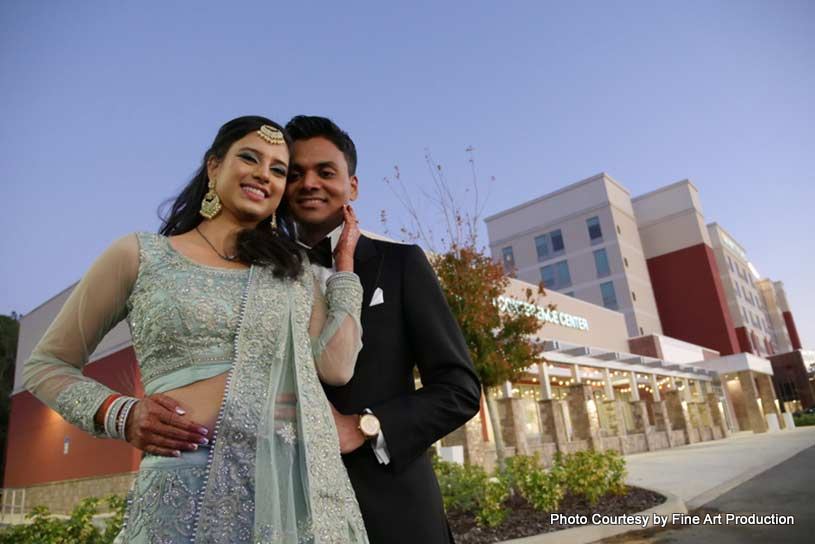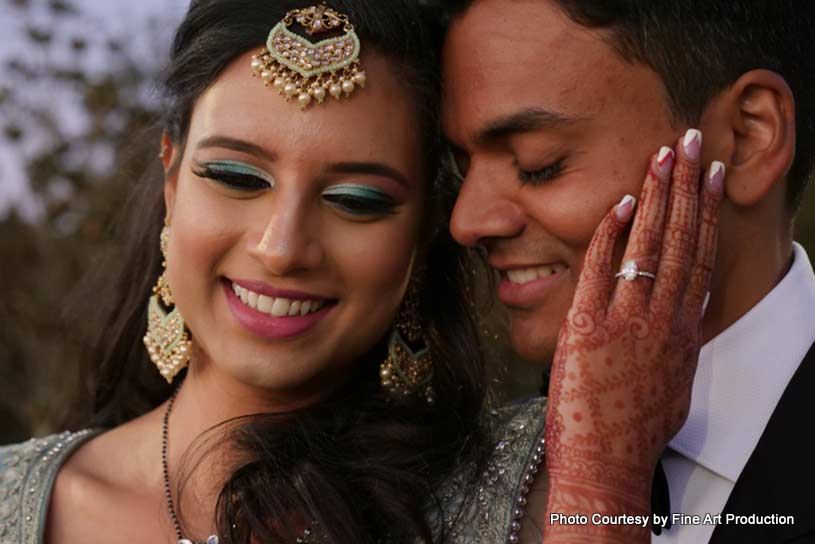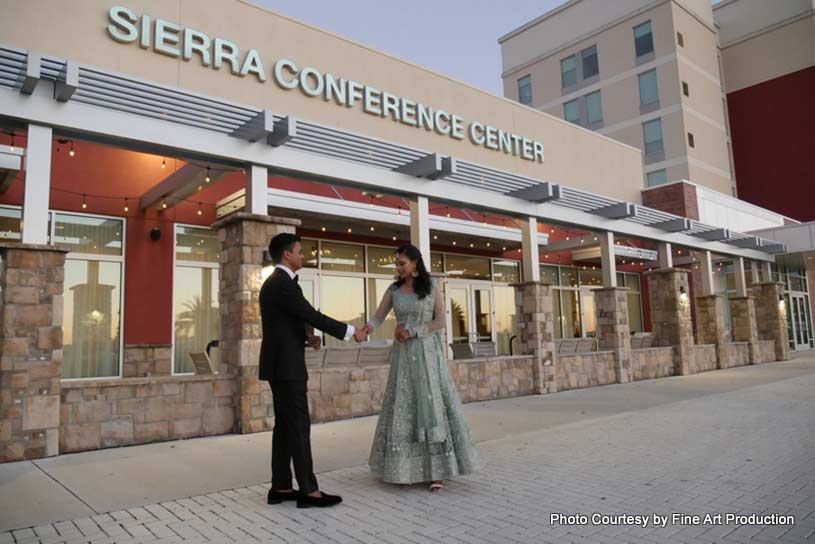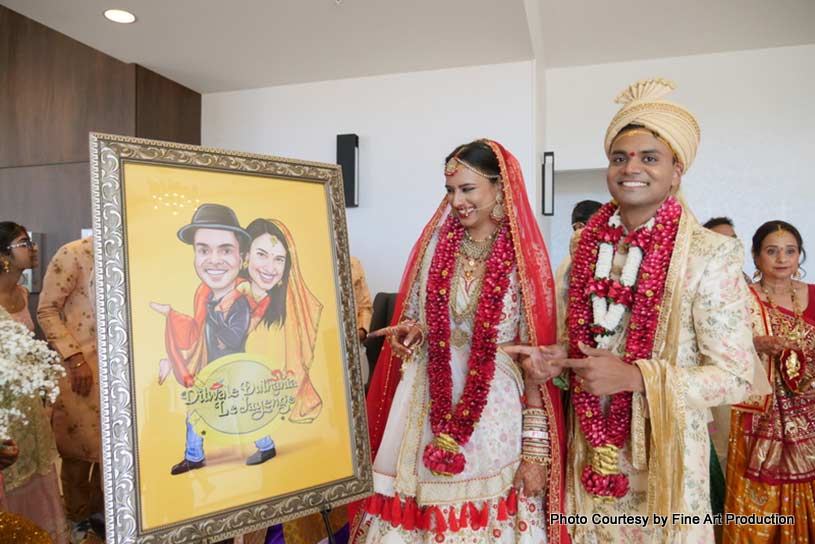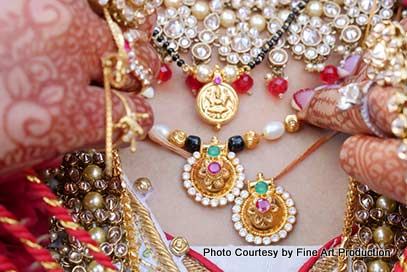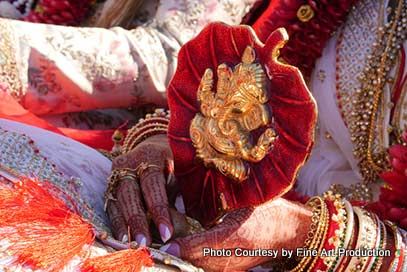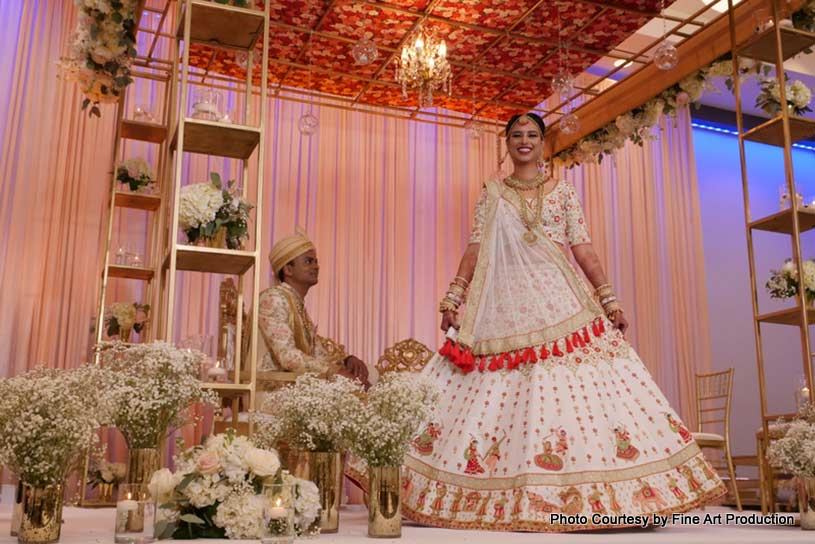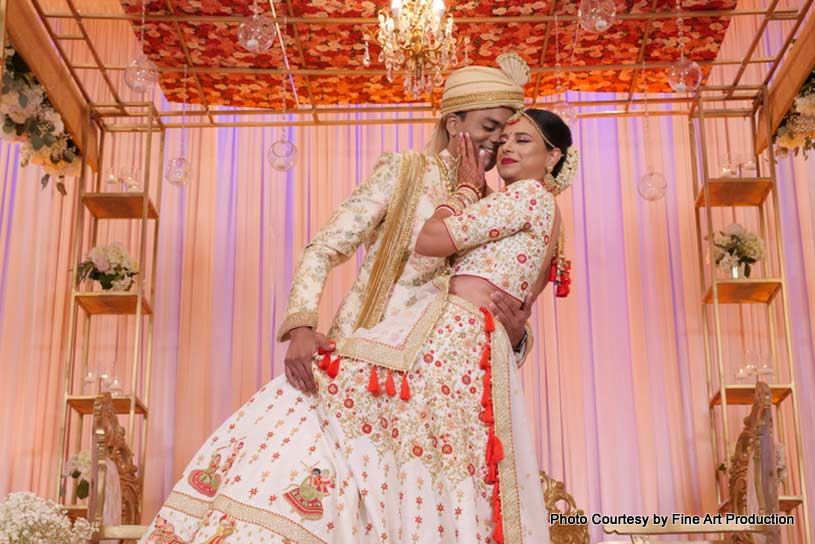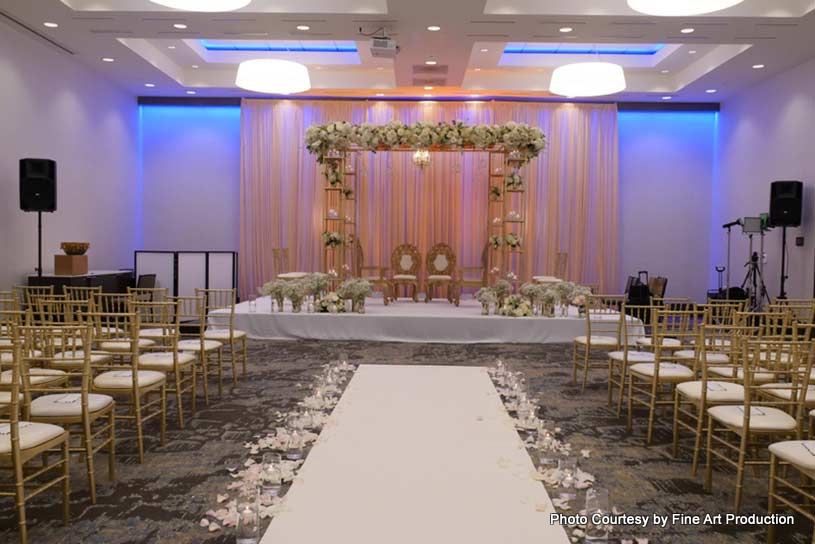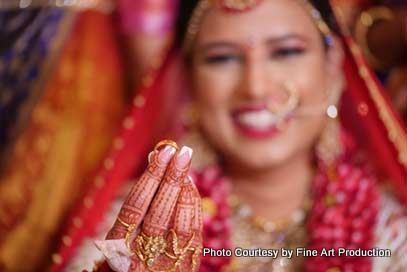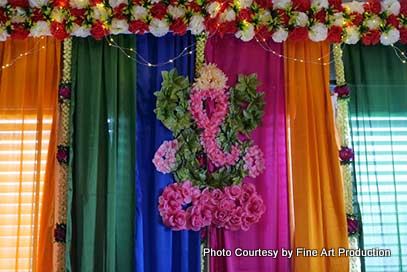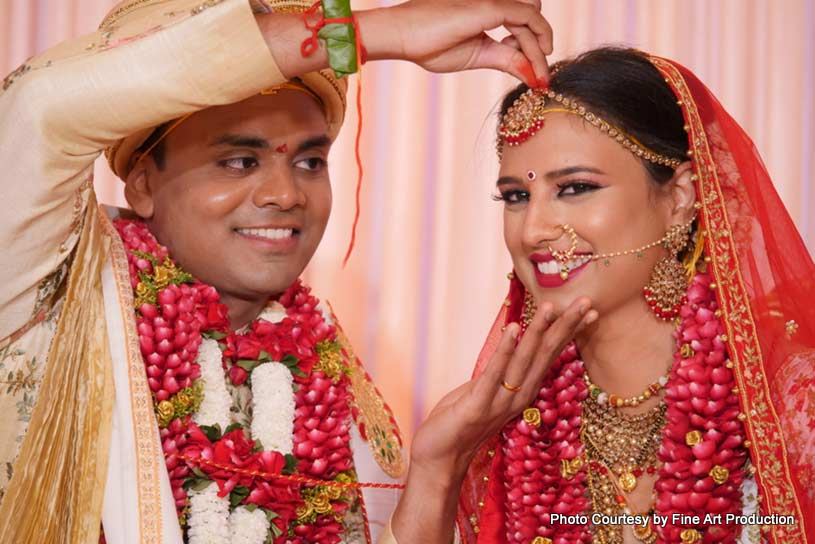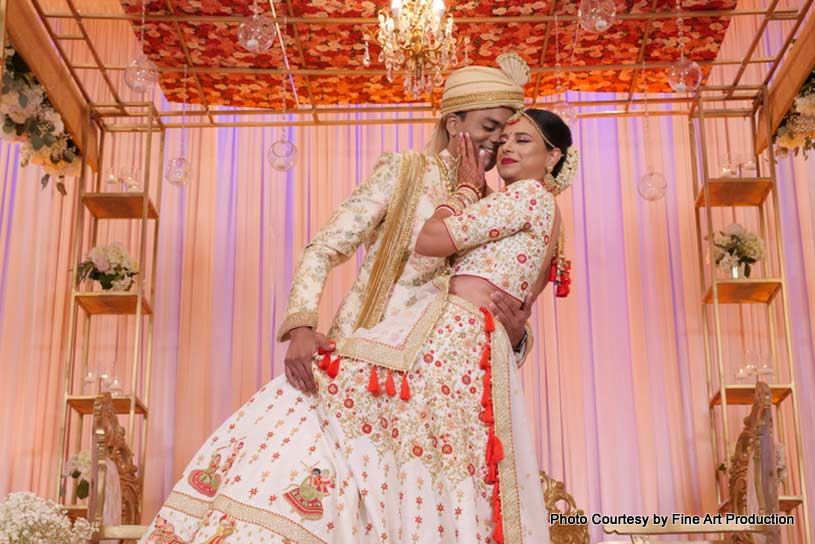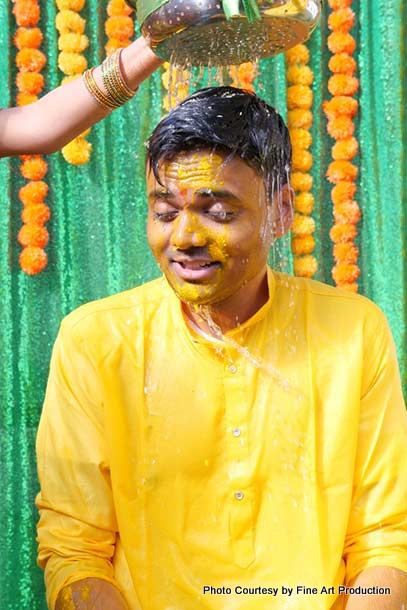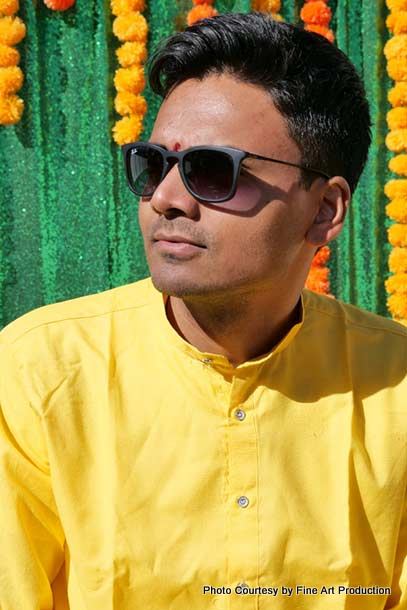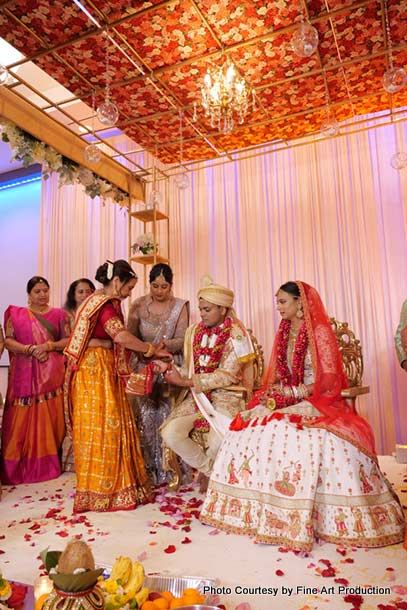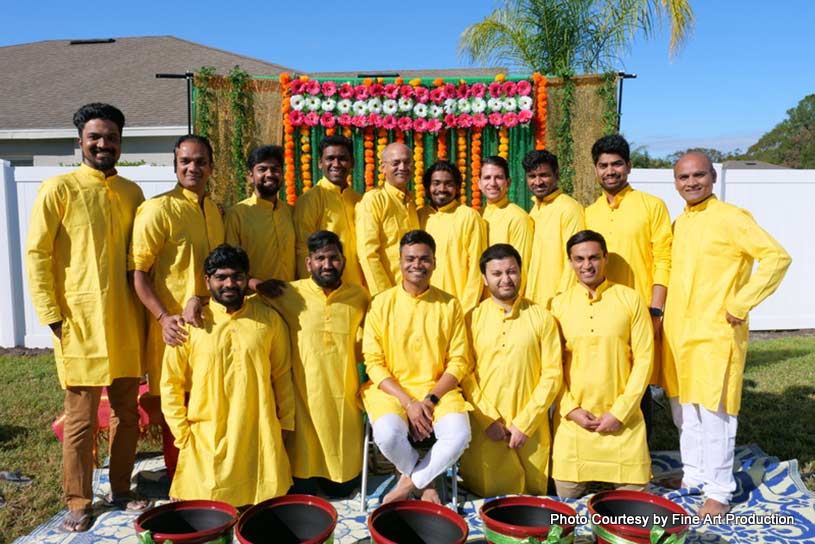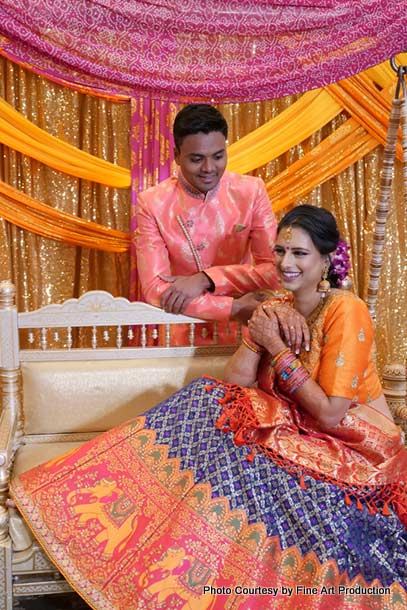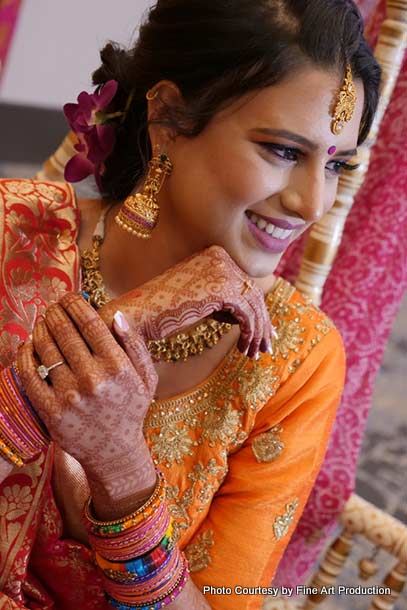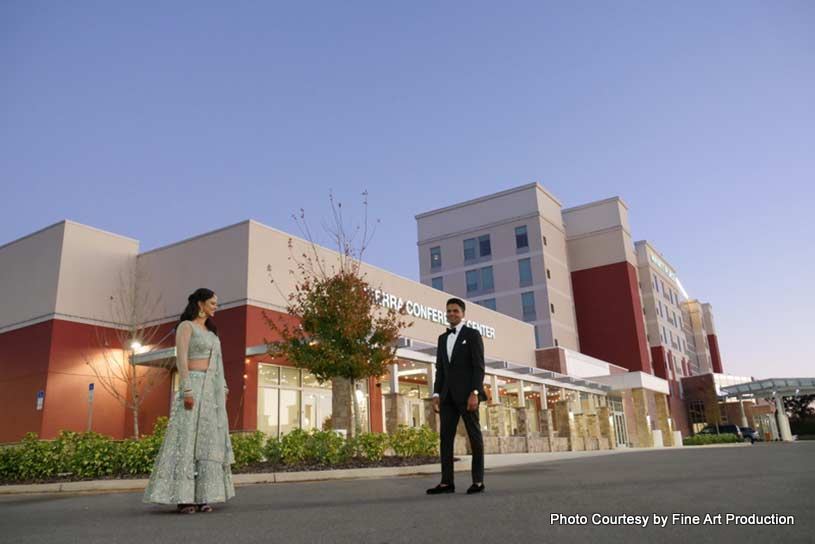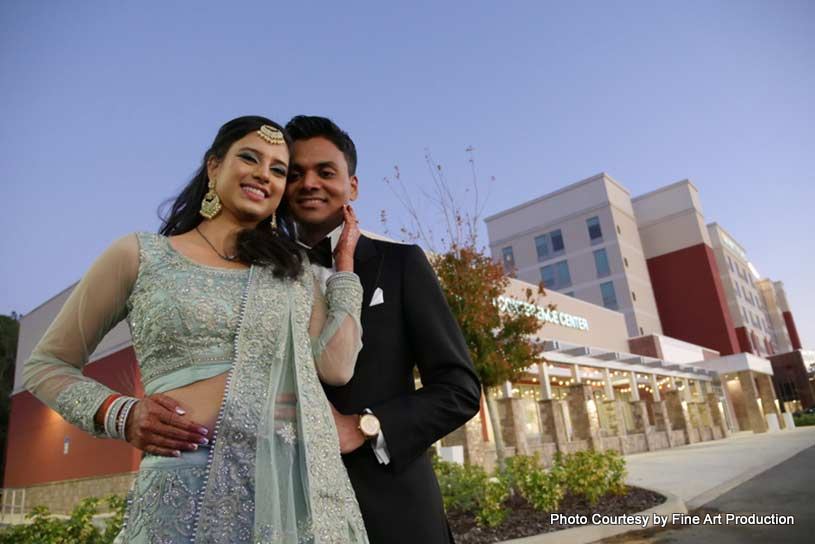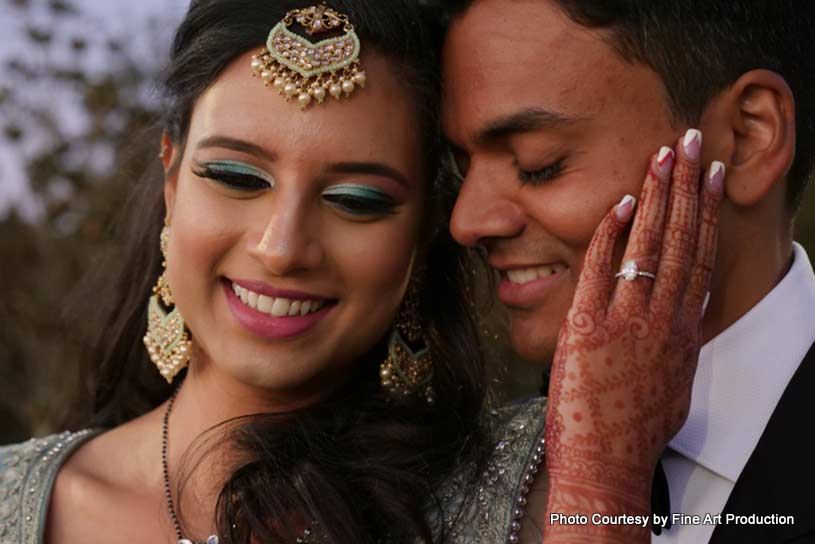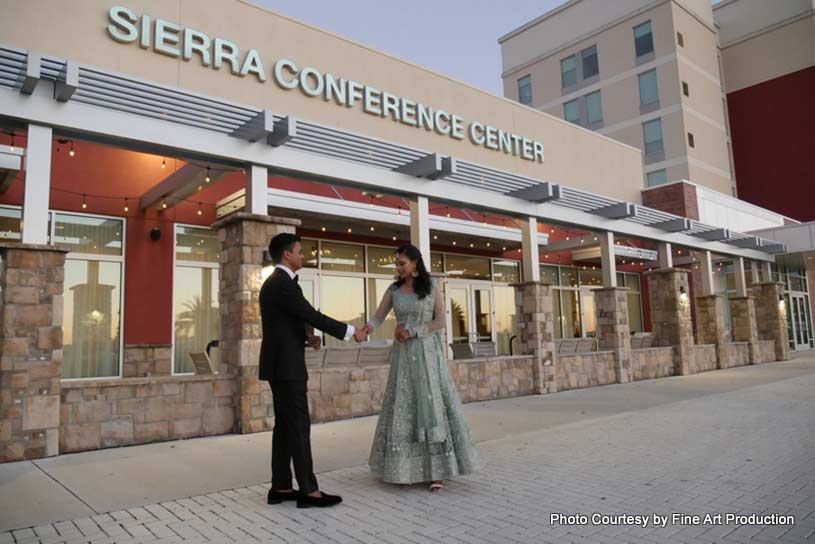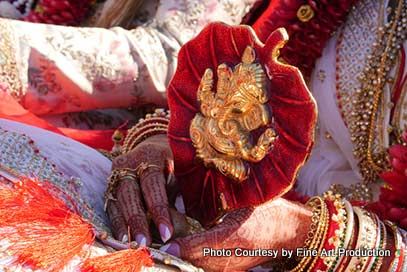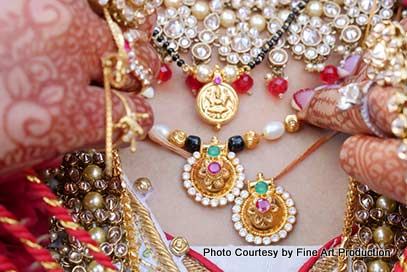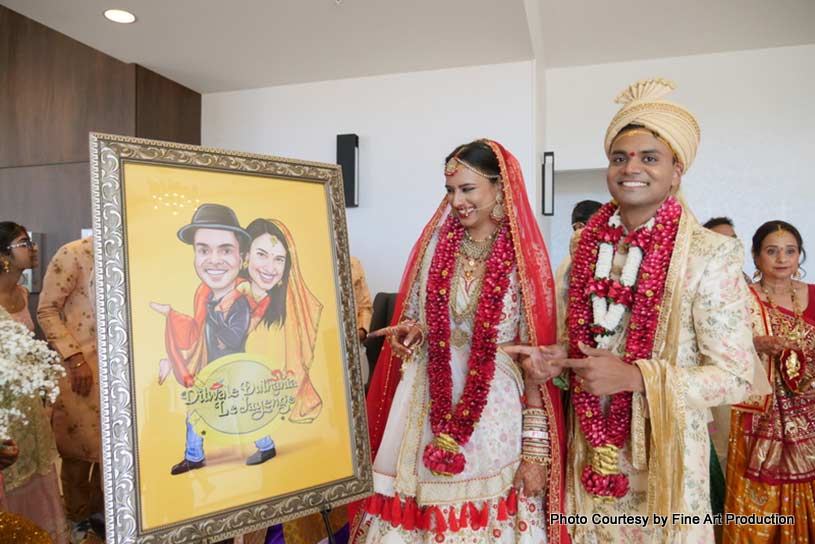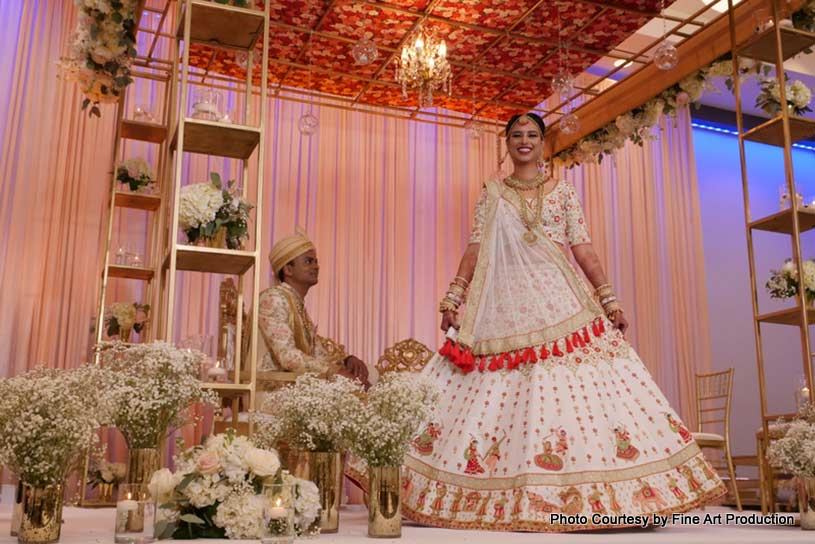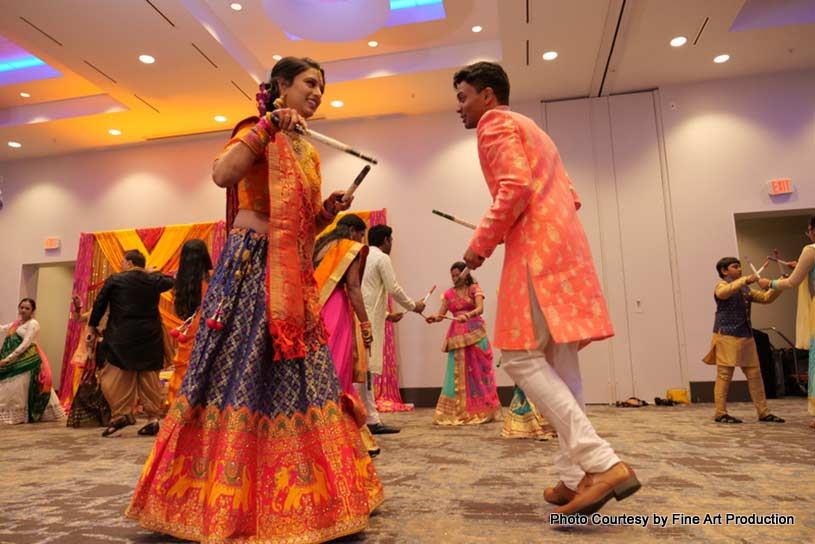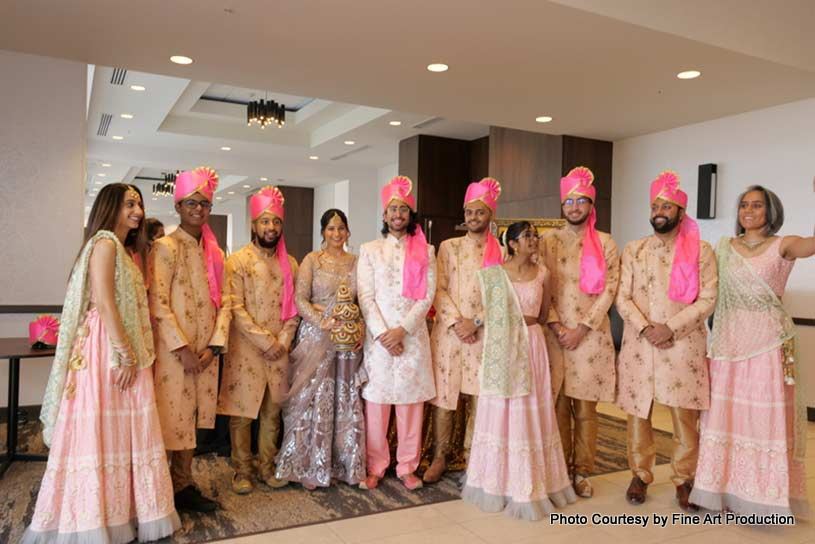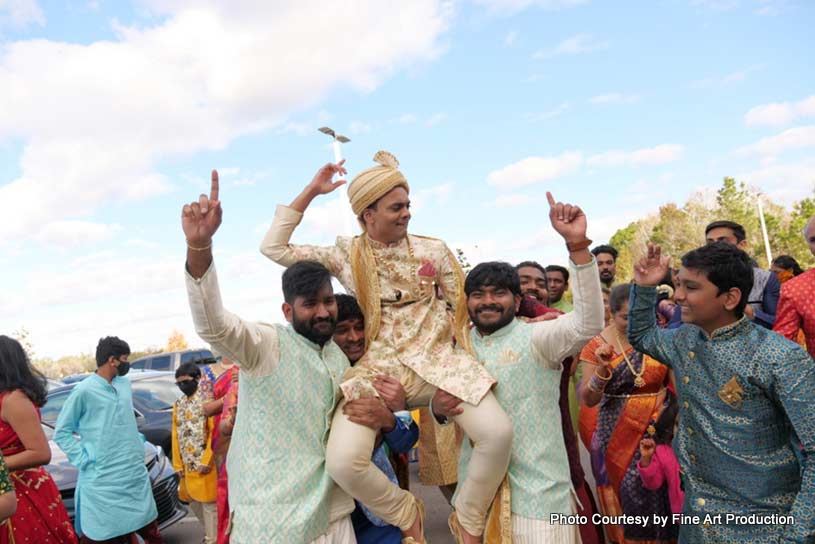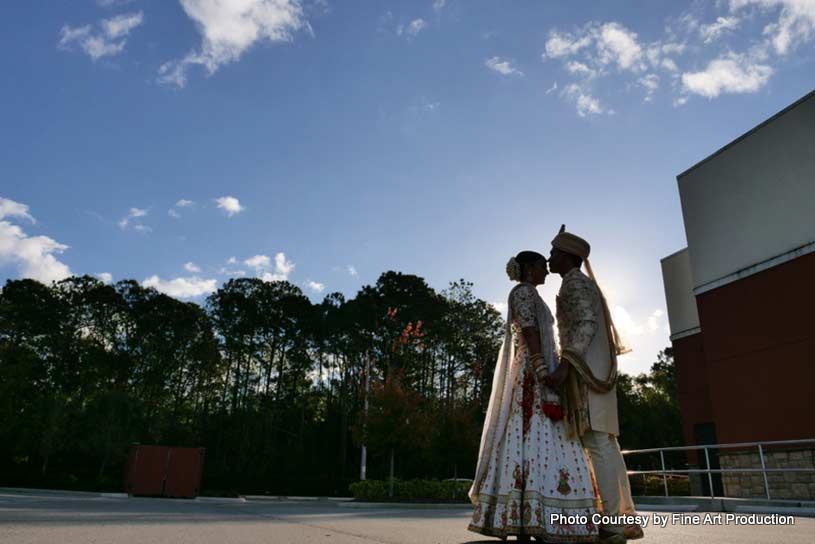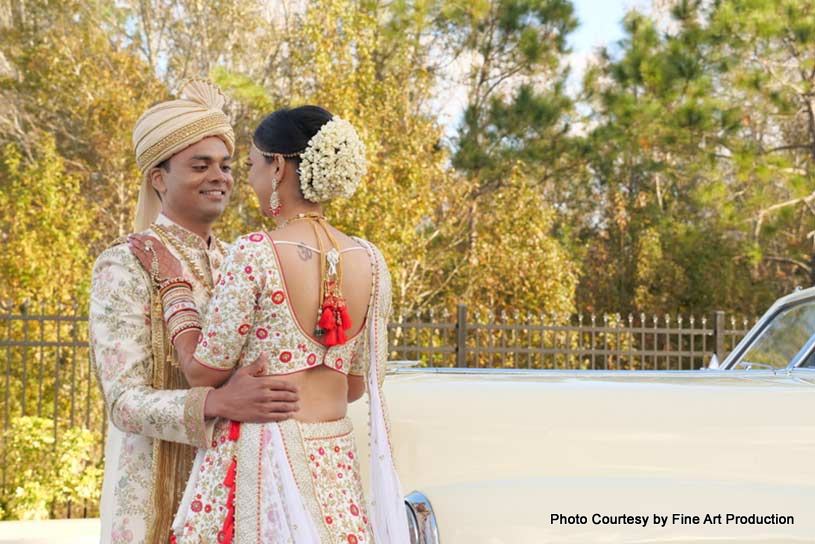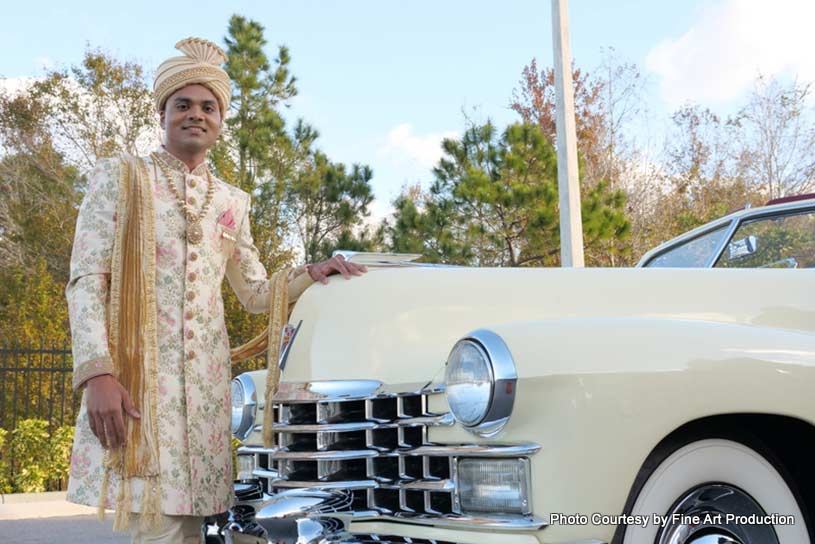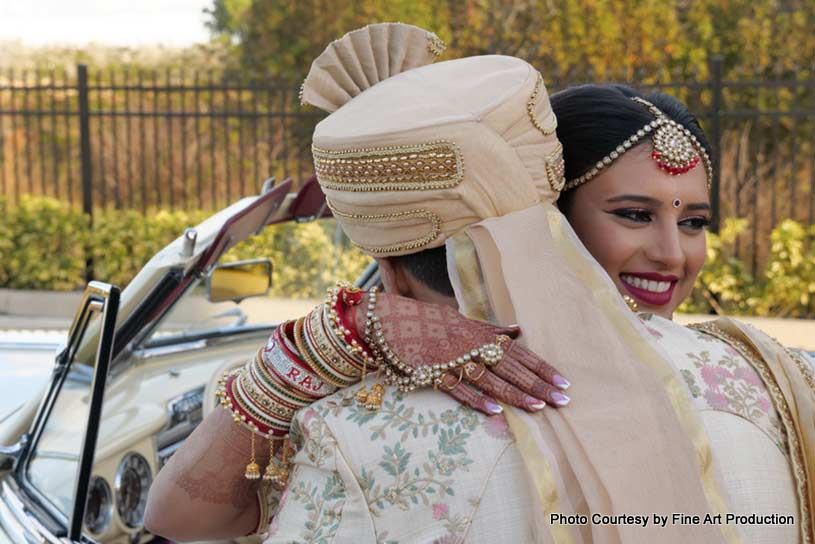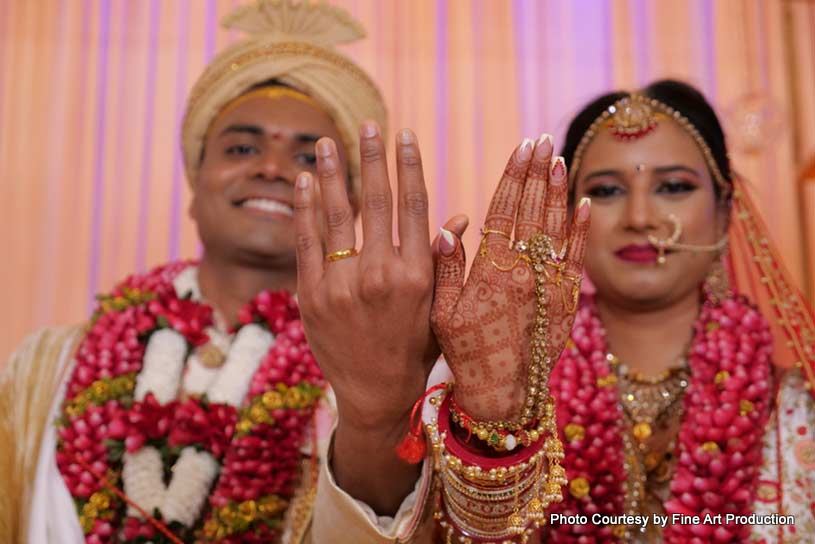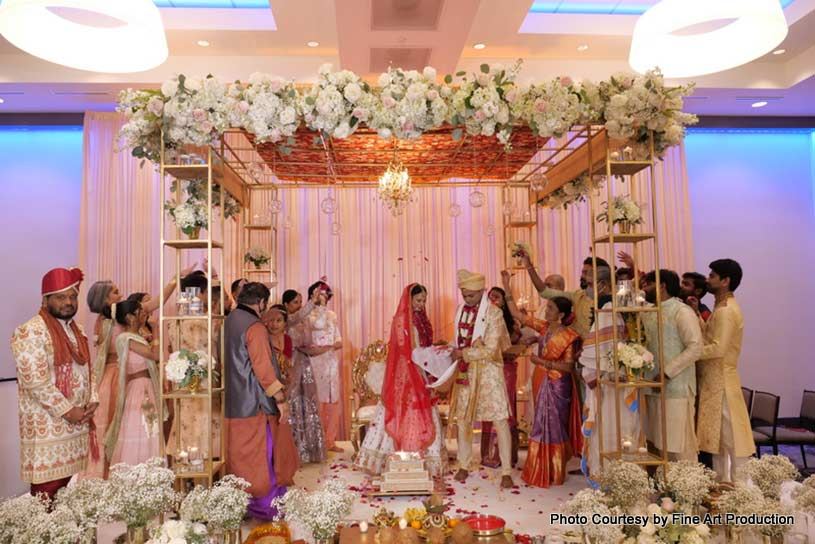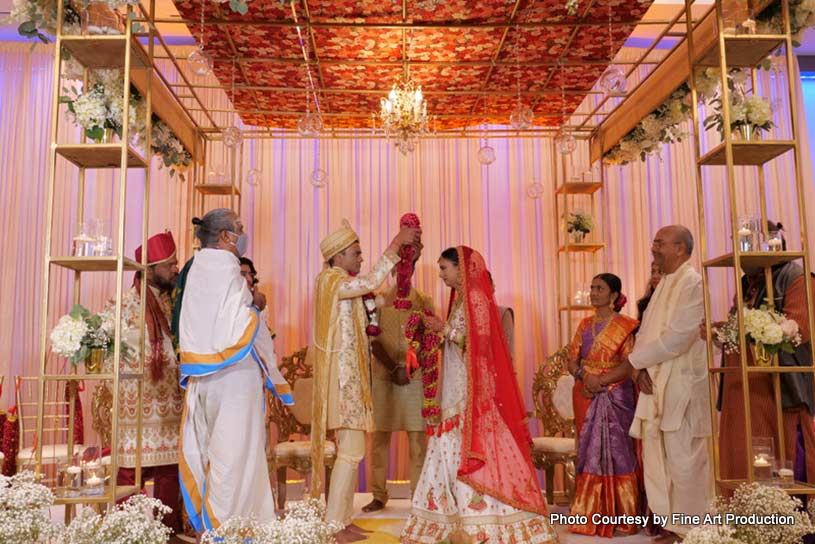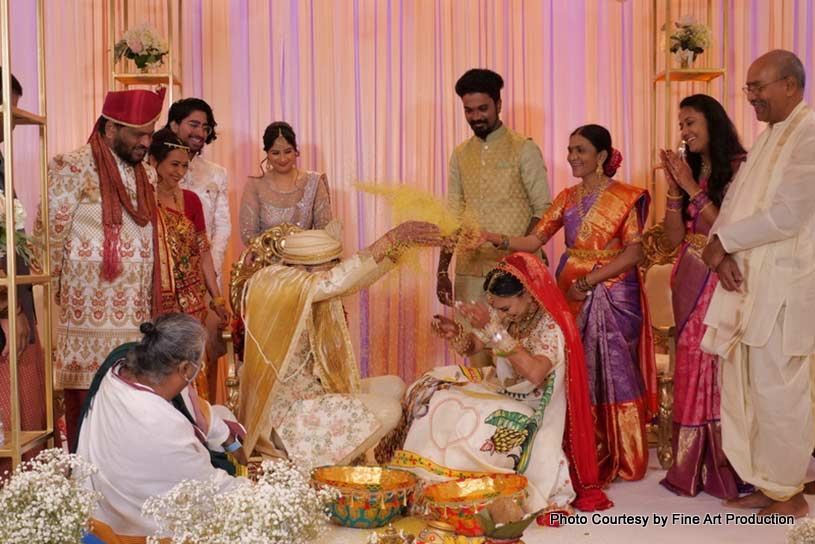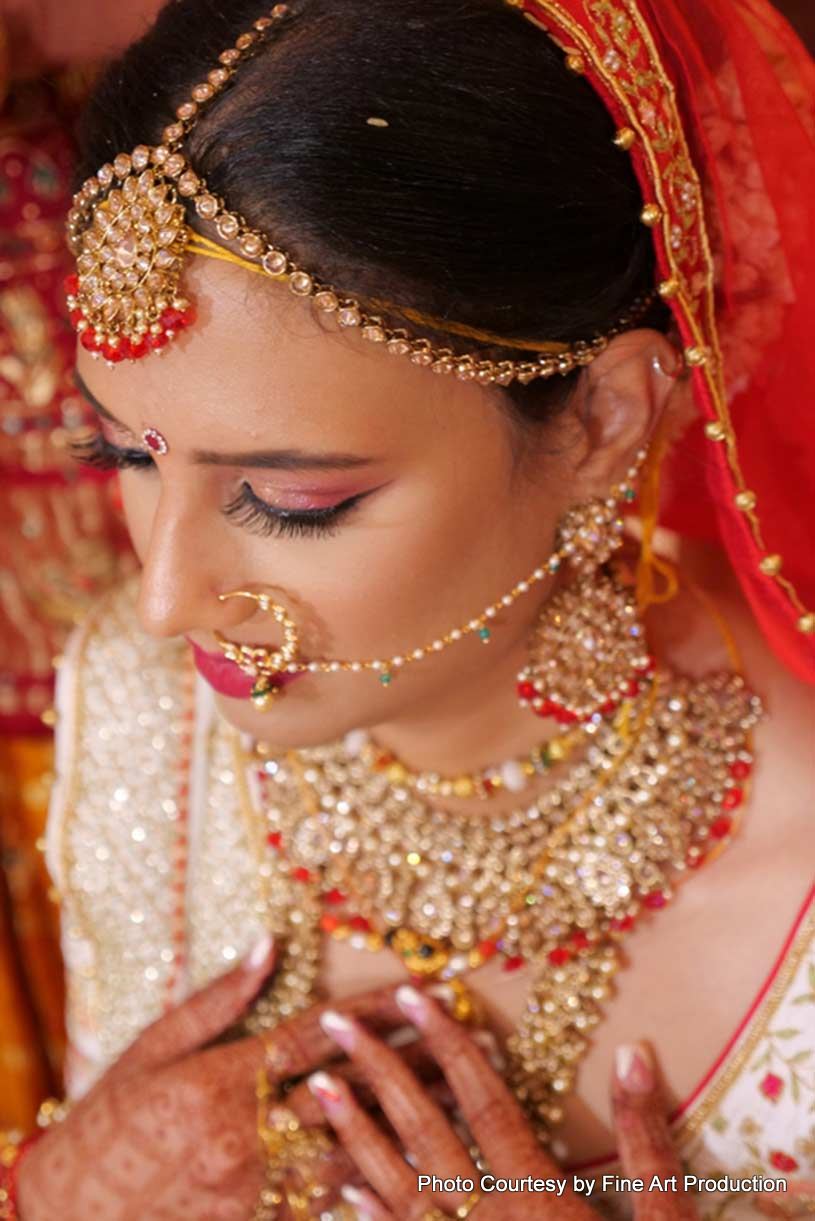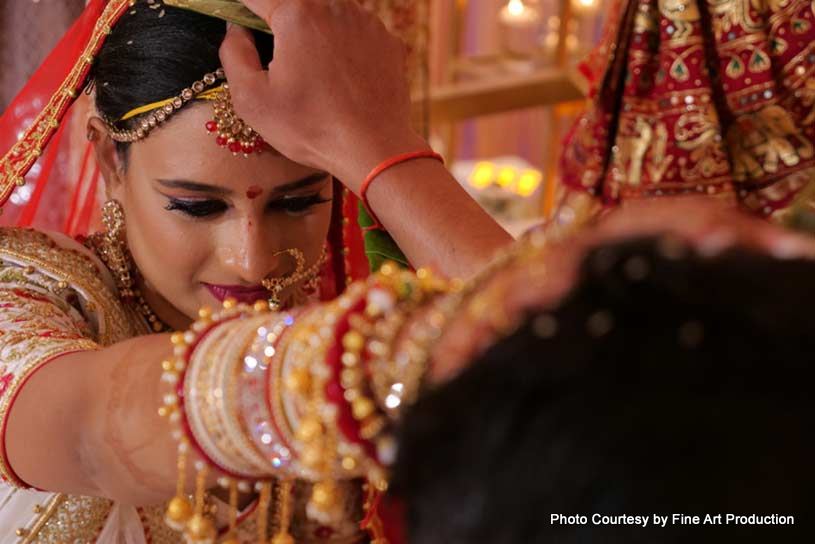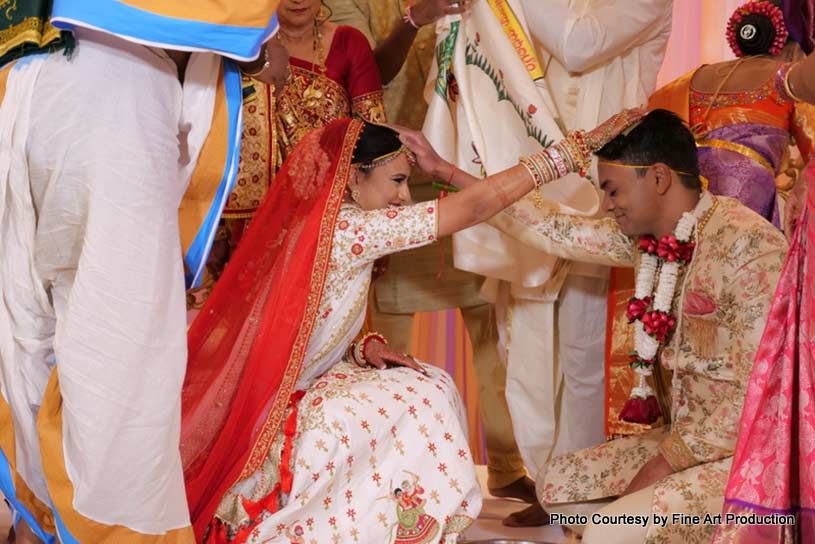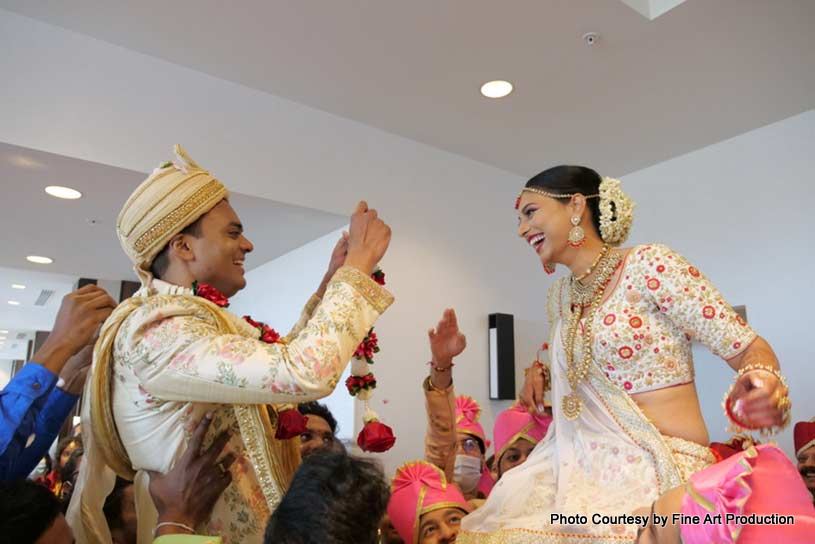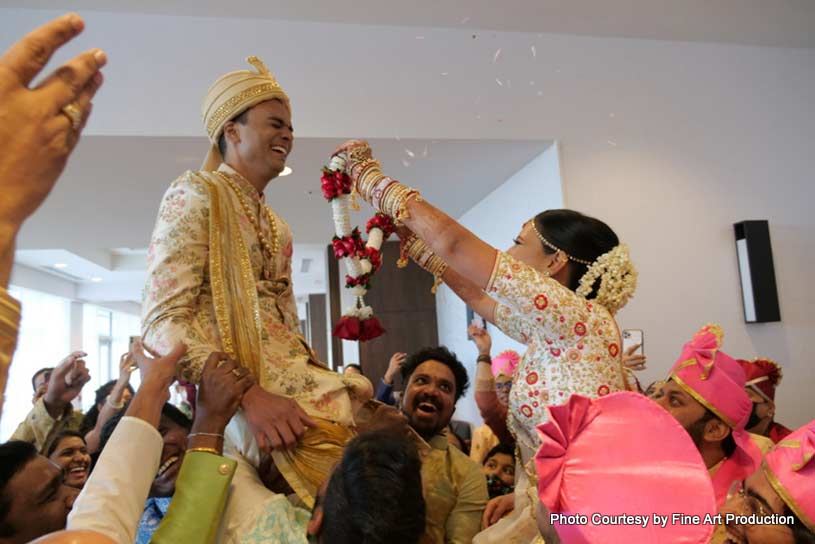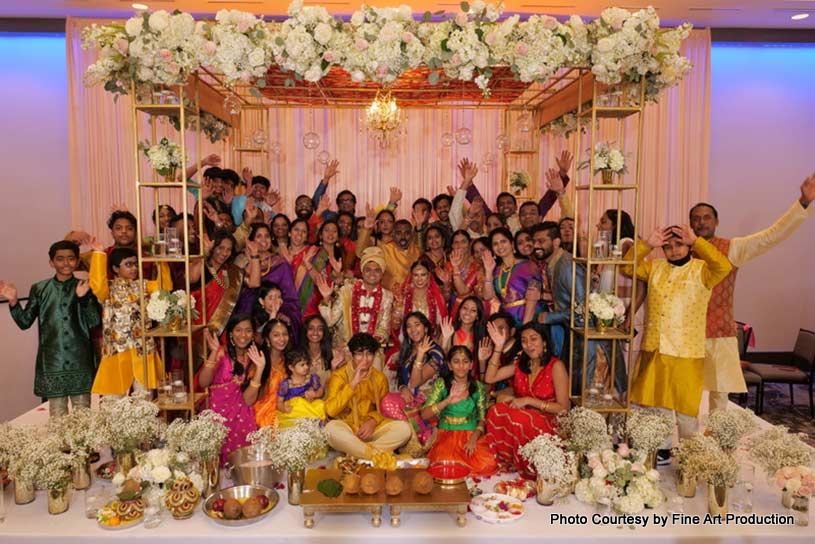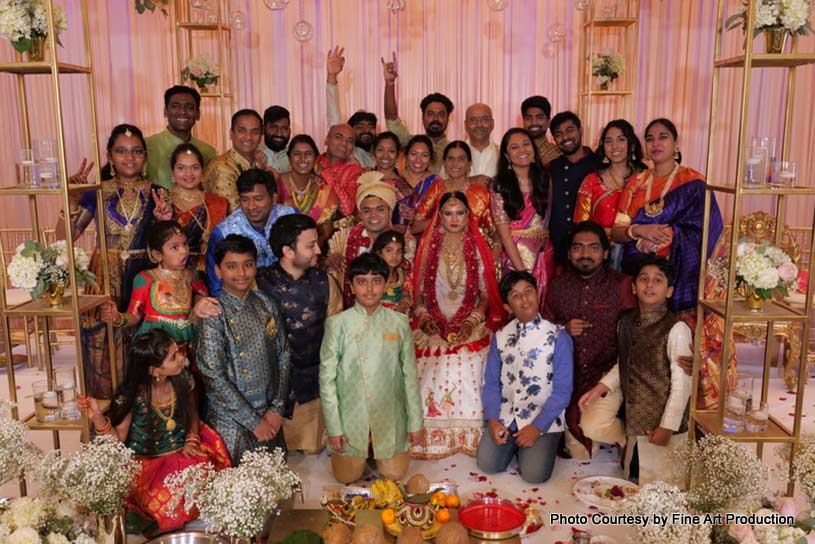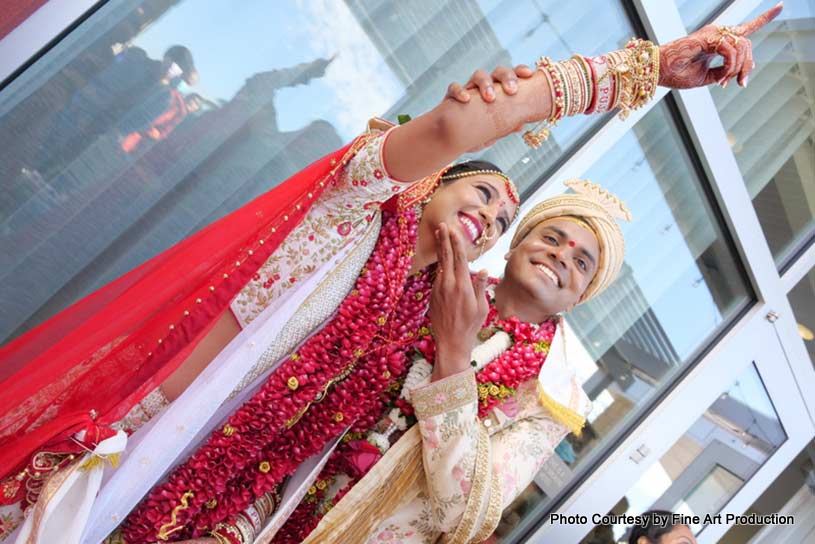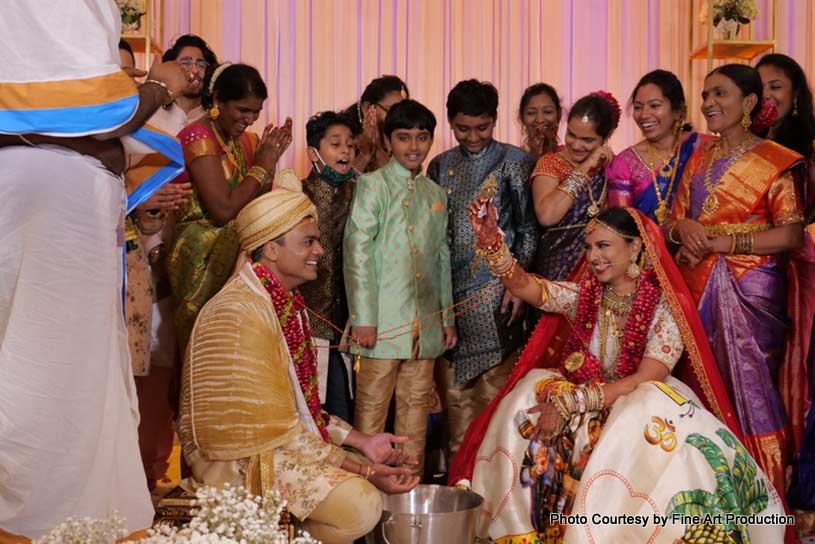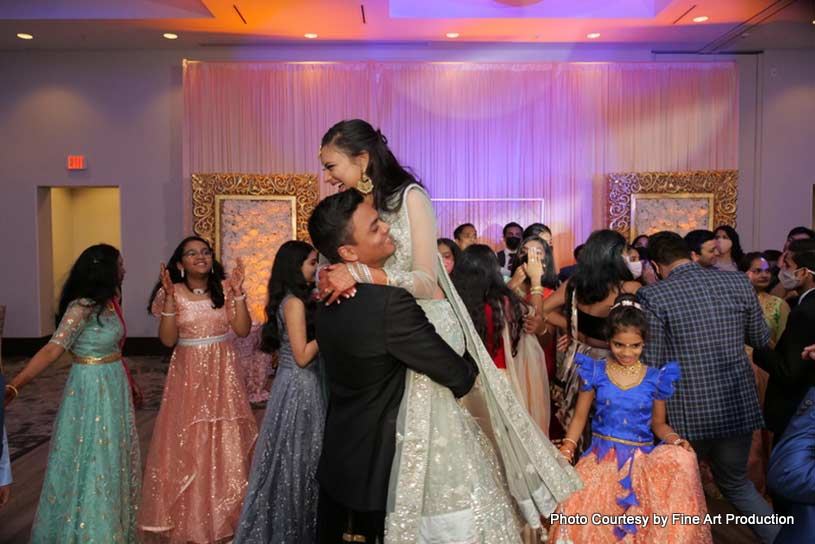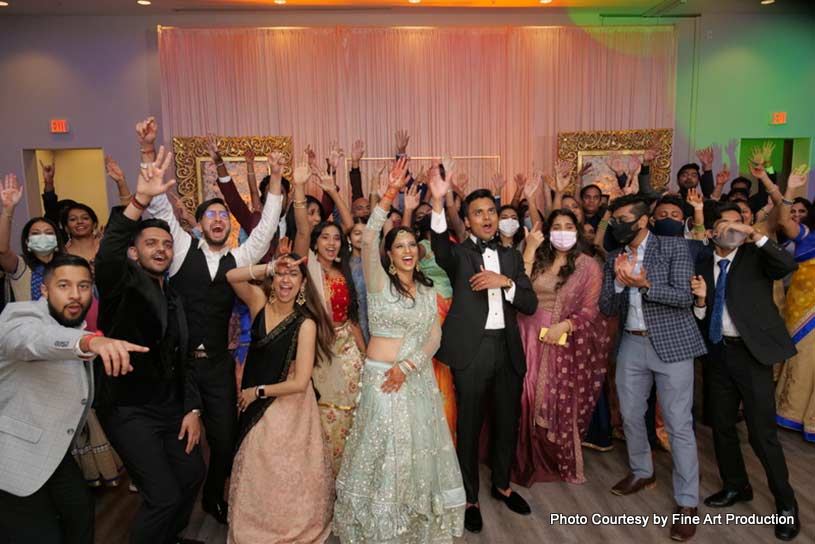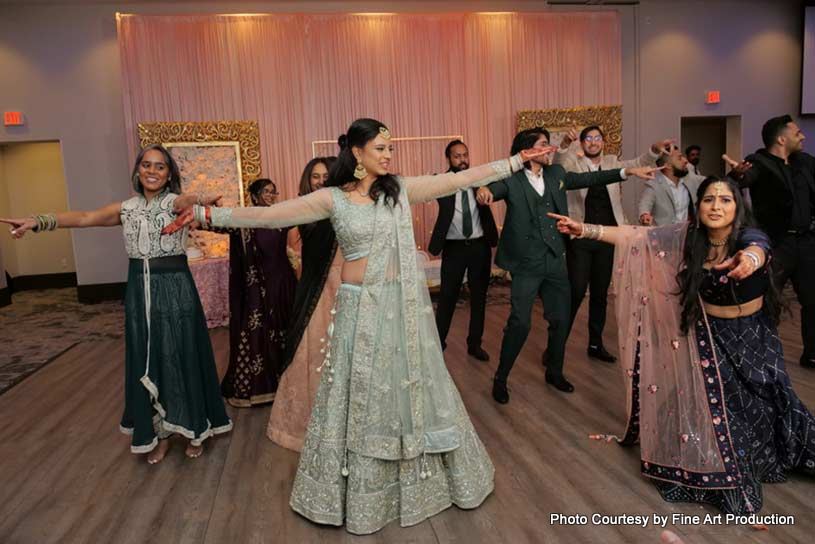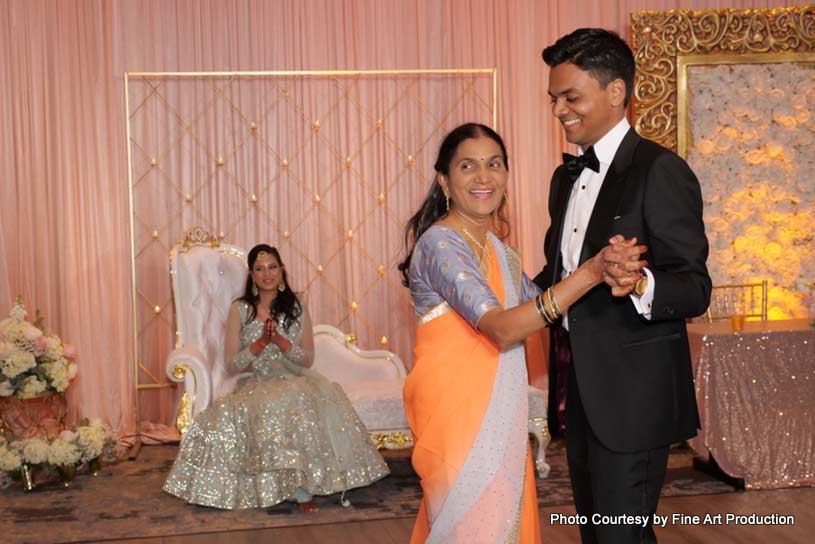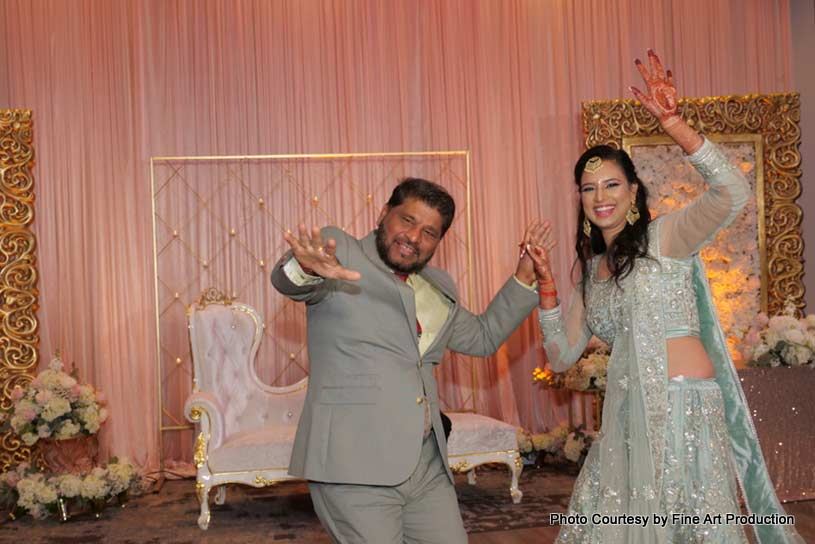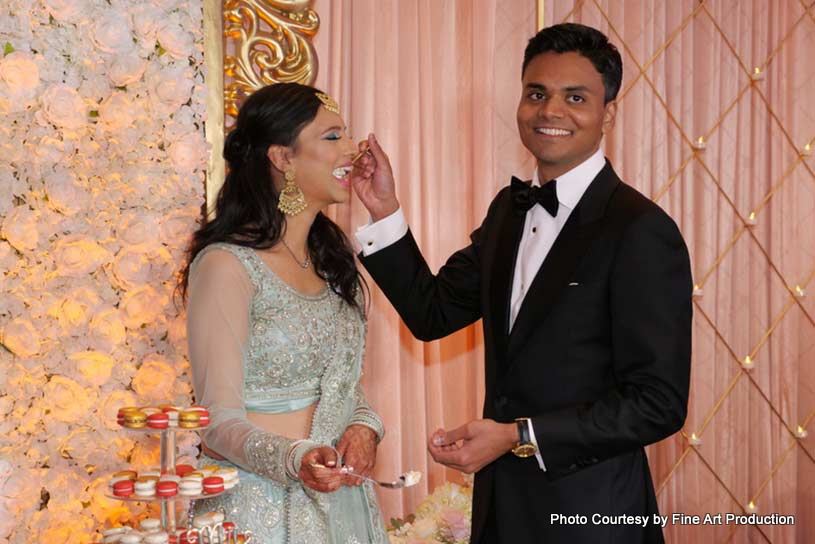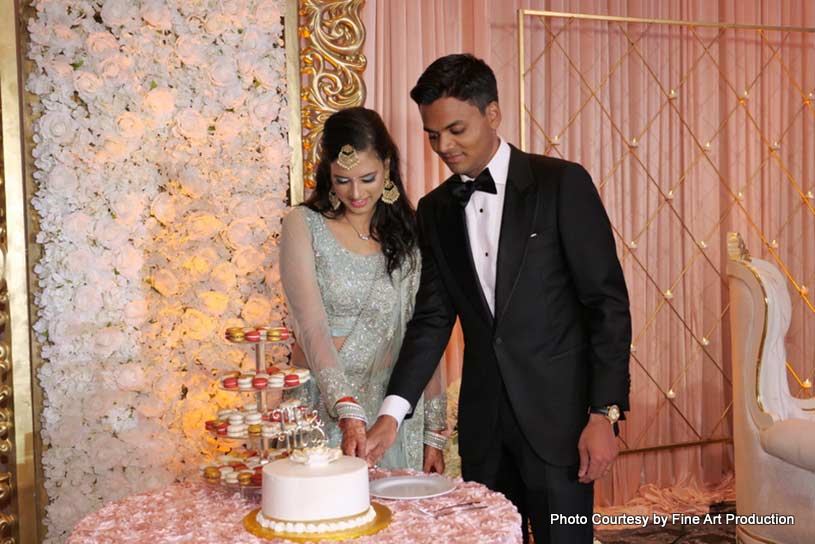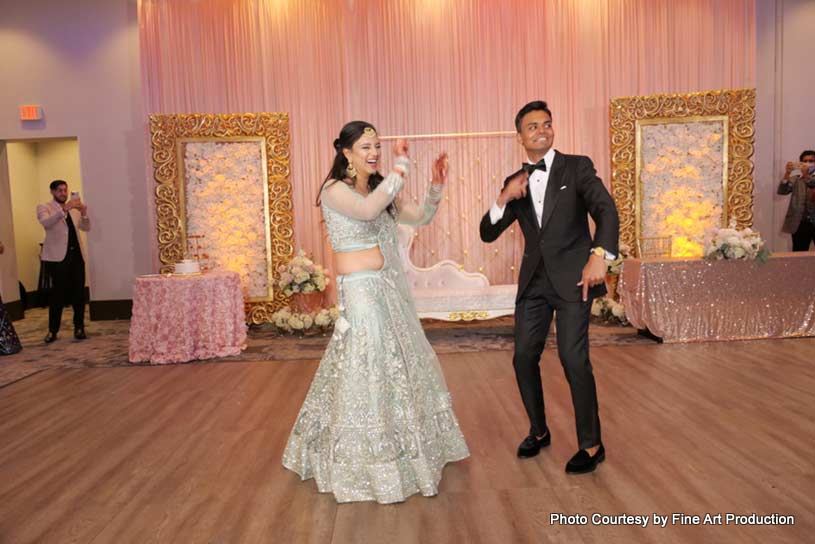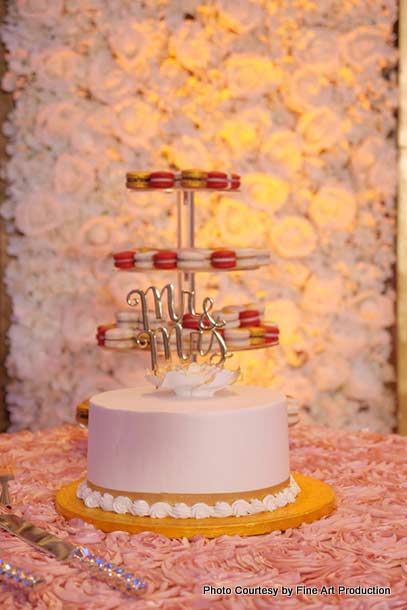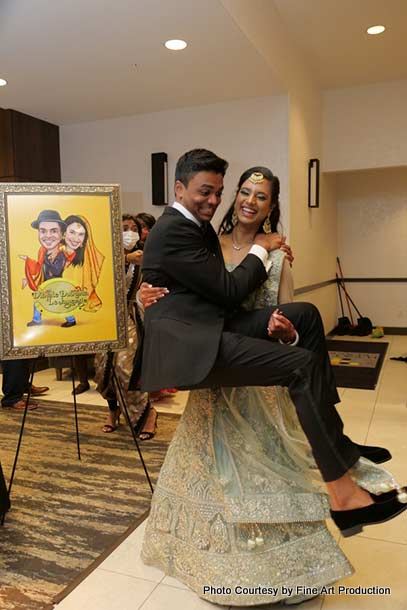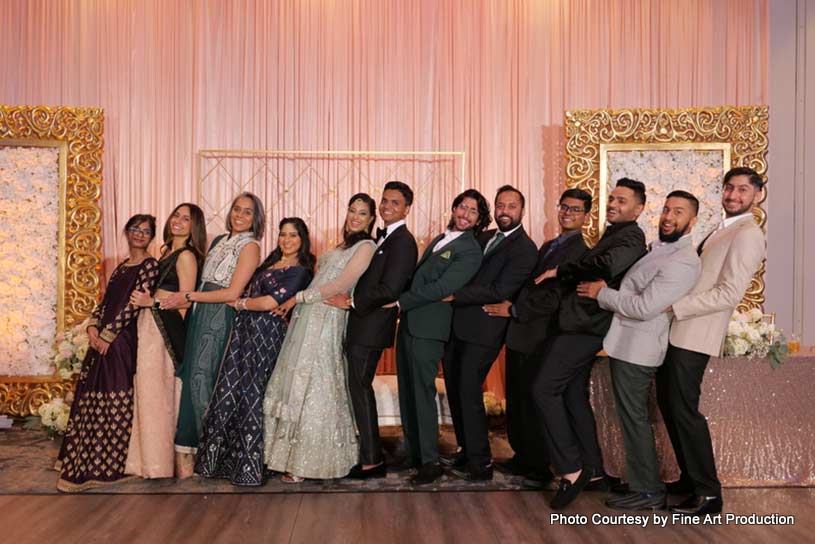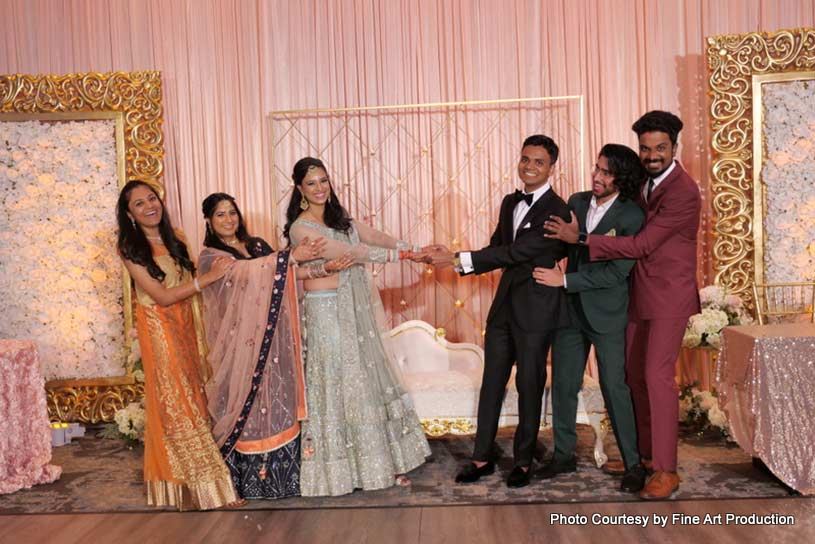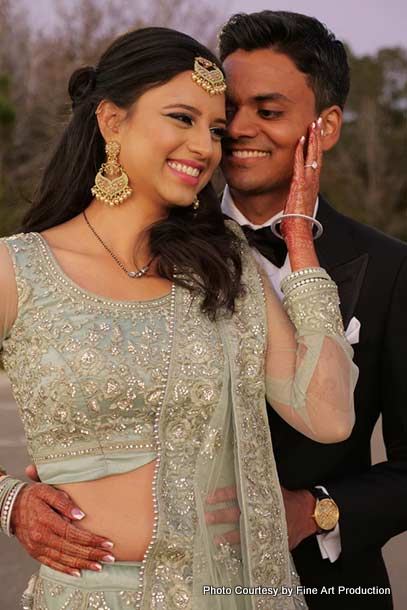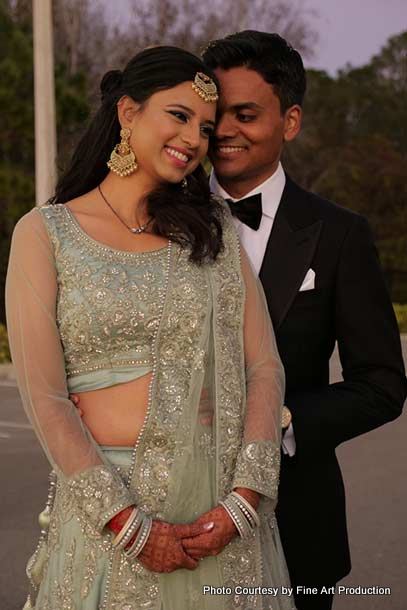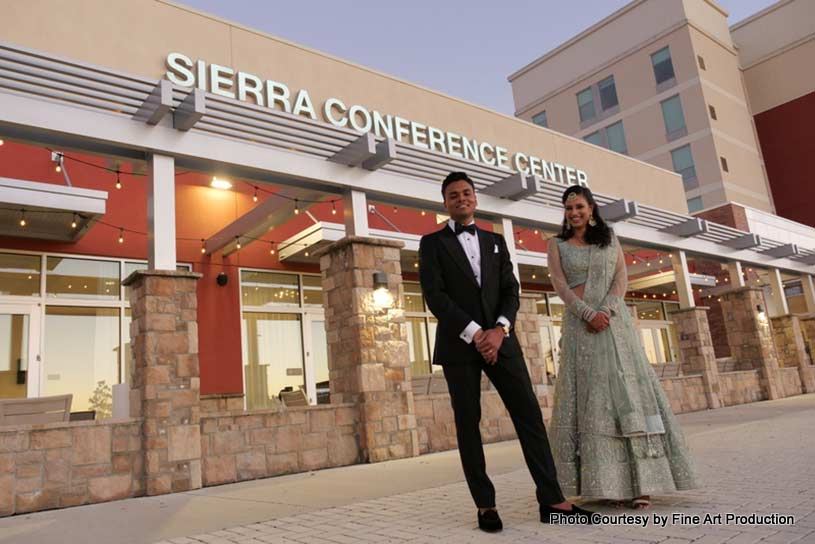 Colorful Floral Decorations
First Dance Song
Usual bride nightmares
Close family members
Ganesh Puja
Dilwale Dulhania Le Jayenge
Indian Wedding Coordinator
Indian Destination Wedding
Indian Wedding Ceremonies
Chicago O'Hare Airport
Wesley Chapel Florida
Mehndi
Ganesh Puja
Pithi/Haldi
Radha-Krishna idols
Vintage Chevy convertible
Duniya from Luka Chupi
Dilwale Dulhania Le Jayenge poster
Hindi and Telugu songs
Beautiful Indian Wedding Event