Rachna Weds Siddhant at Chehaw Park and Zoo
Indian Destination Wedding
Rachna Patel fell in love when she met Siddhant Desai at the Albany Garba in 2009 while they were both in high school.
The duo lived in neighboring towns, but never spoke. They started dating in 2010, got engaged in January 2017 and hitched in Georgia on November 25, 2017.
It was a romantic proposal for Rachna at the picturesque Hoboken Park in NYC. Siddhant hired a professional photographer to snap pictures against the city skyline as he got down on one knee. Rachna was shocked as Siddhant had a proposal ring, and not the engagement ring. She got two rings!
The two were married at Chehaw Park & Zoo in Albany, Georgia, with 400 guests in attendance. Rachna wanted an outdoor wedding and the zoo was their favorite. With tall trees, an open green field and river behind the hall, it was the perfect venue.
The pre-wedding events were pithi and grahshanti and were held in the zoo hall. The mehendi was organized at the Araamda Inn, and the garba at the Hilton Garden Inn & Suite in Albany. Rachna and Siddhant didn't hire a wedding planner as so many family members and friends helped them. Decor was done by Mandap World.
The wedding began regally with Siddhant arriving in a black convertible Bentley and Rachna in a doli. At the wedding, baby elephant installations were erected at the mandap entrance. The bride and groom were dressed in floral outfits. The tables had flowers and tall crystal candle columns.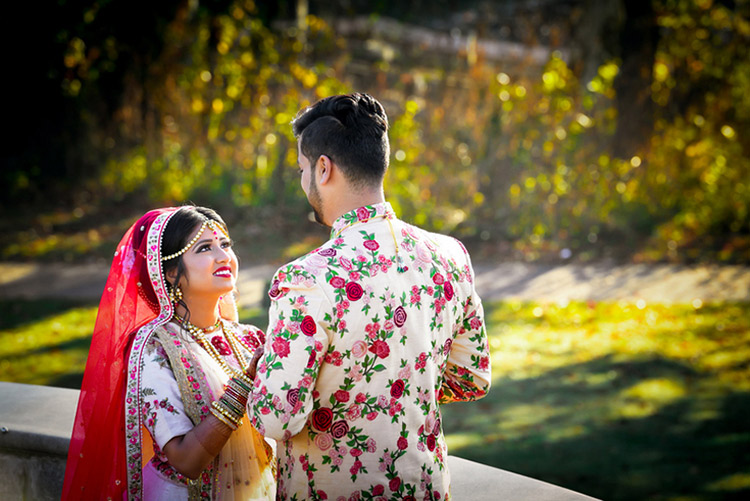 ---
BANQUET HALLS Chehaw Park and Zoo 229-430-5275 | BEAUTICIANS / COSMETICIAN Hair by Tina Cash | Shiya's Glamour 404-388-0571 CAKE Inspirations Unlimited 678-608-6360 | CATERING Janntibhai Catering 828-292-3167 | DECORATOR Mandap World 678-772-0053 | DISC JOCKEY DJ Pawan Entertainment & Events 703-362-9286 | MEHNDI Rozy Beauty Salon 404-935-3645 | PHOTO BOOTH JuxtaPose Or 2 Photo Booth 229-894-9216 | PHOTOGRAPHER / VIDEOGRAPHY Zamana Photo & Videography 678-860-2921 PRIEST Priest Nayan Pathak
---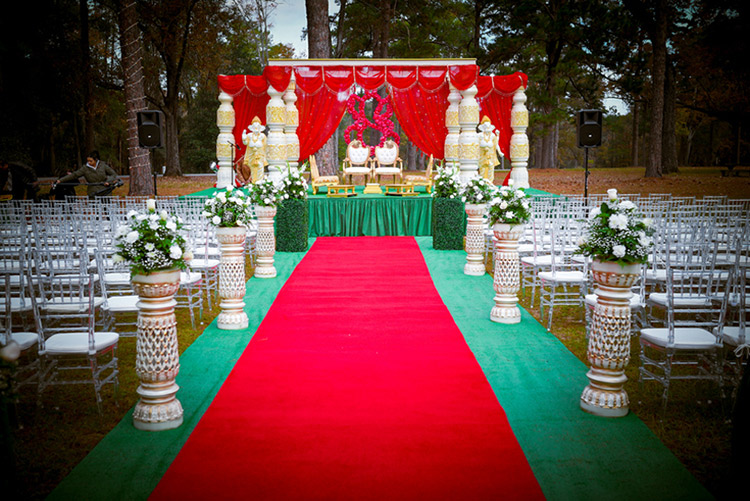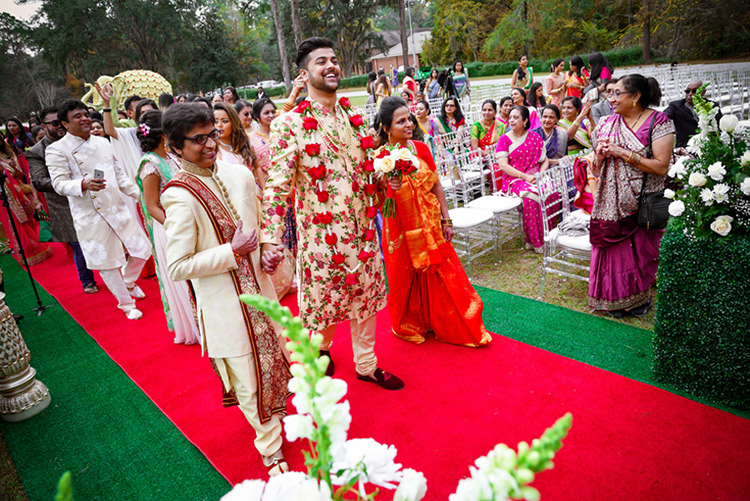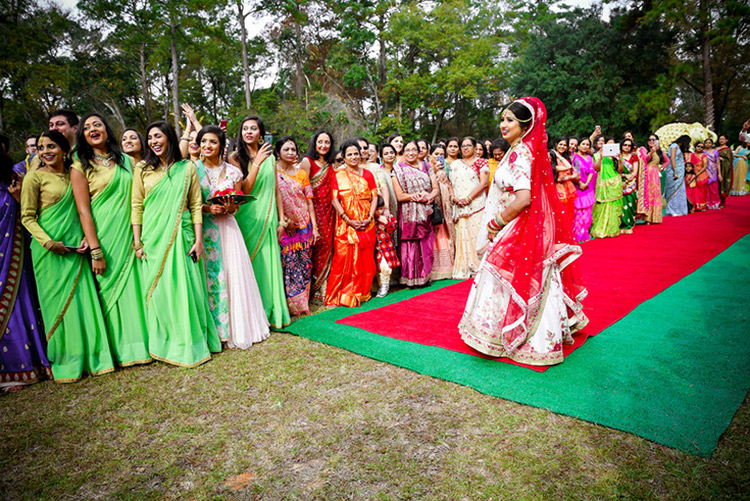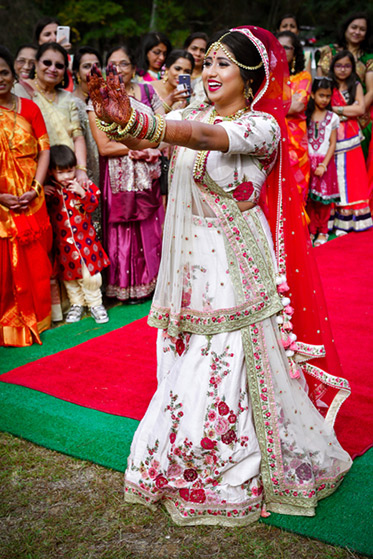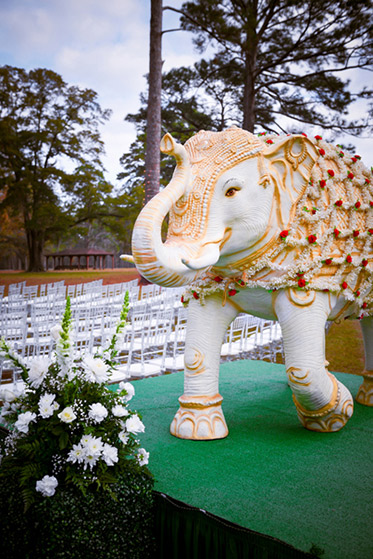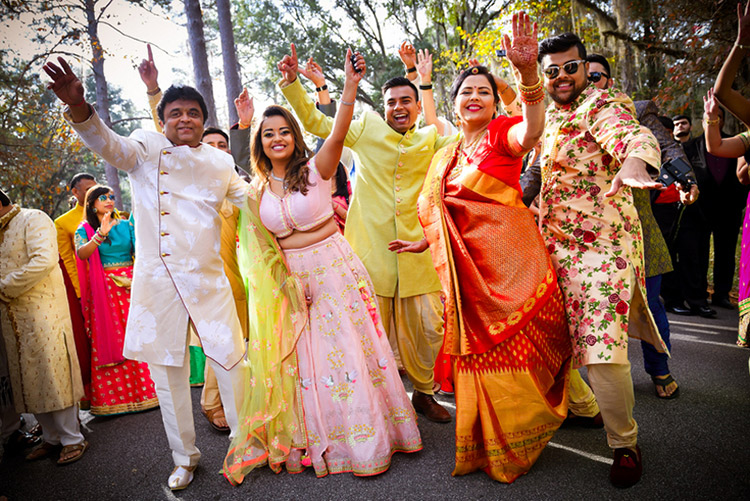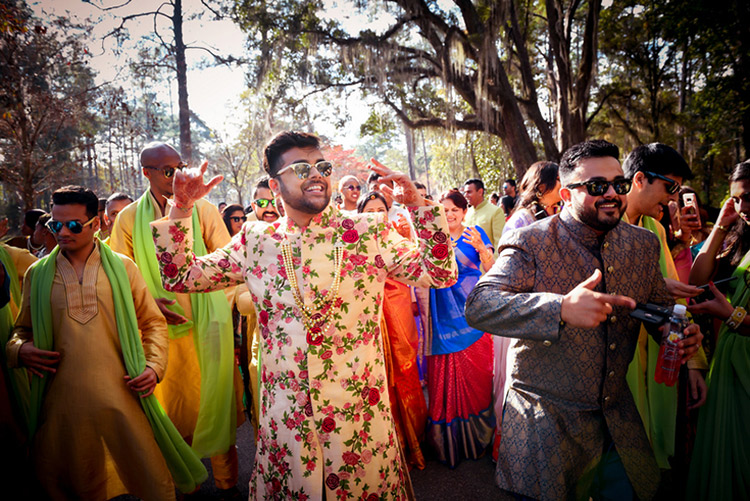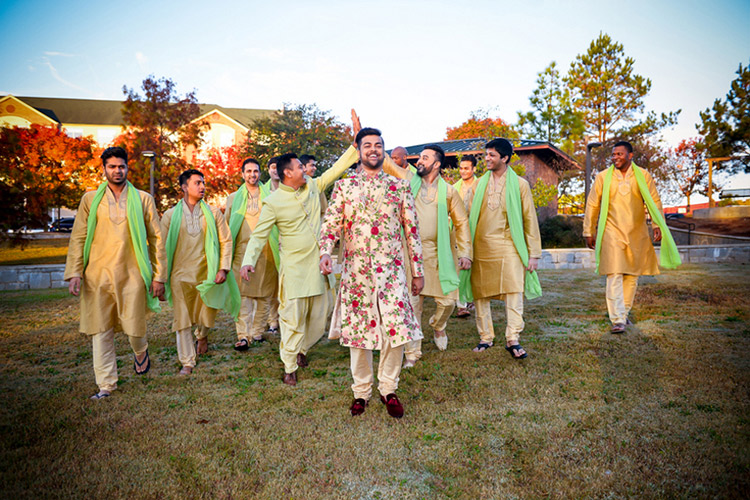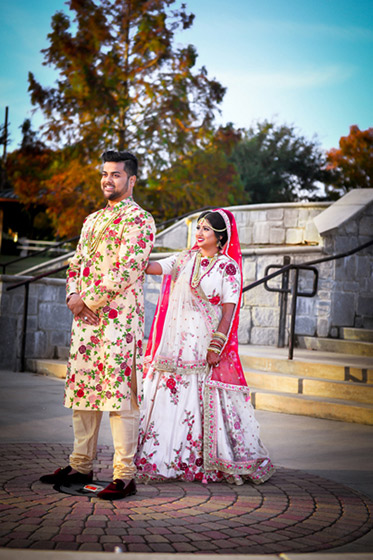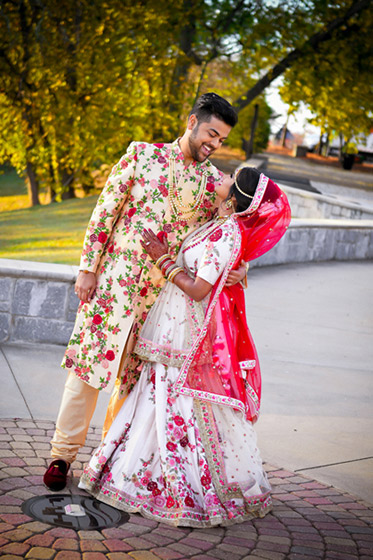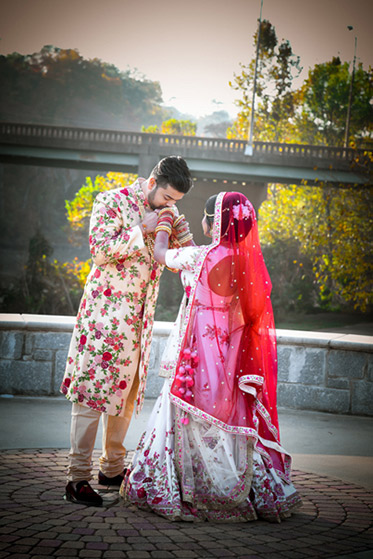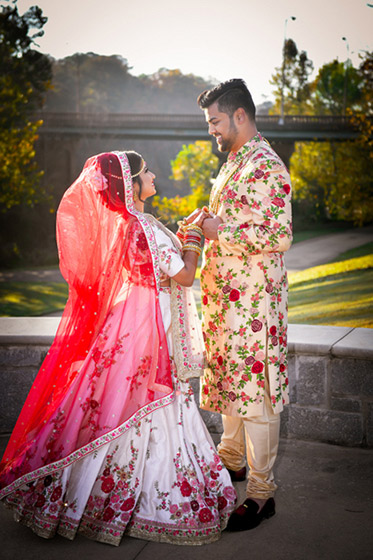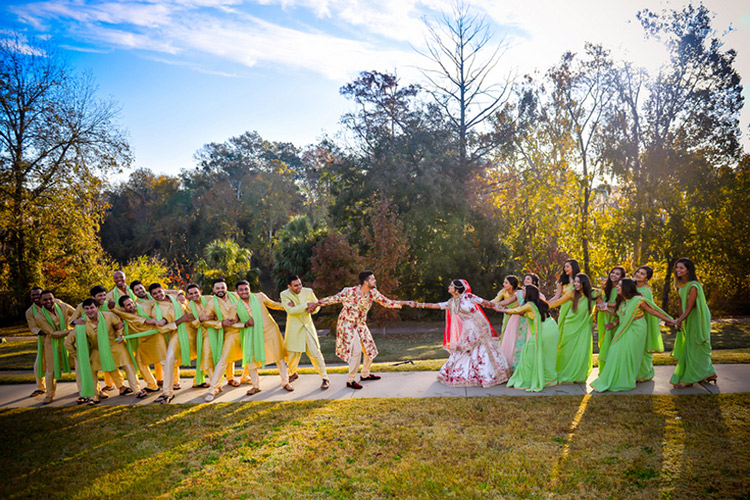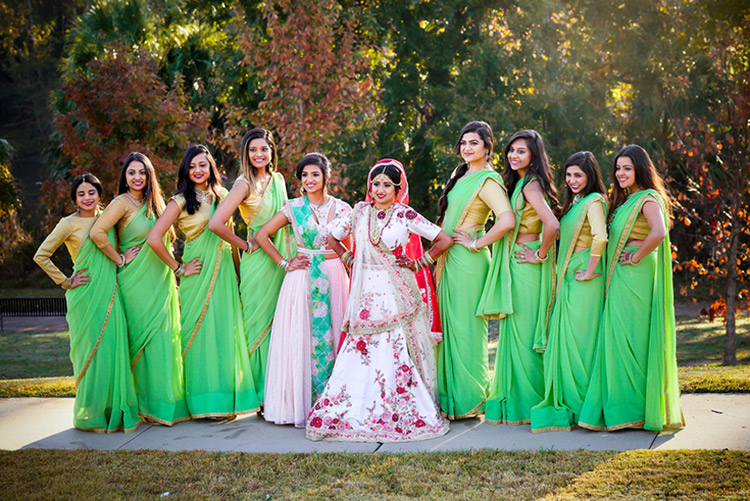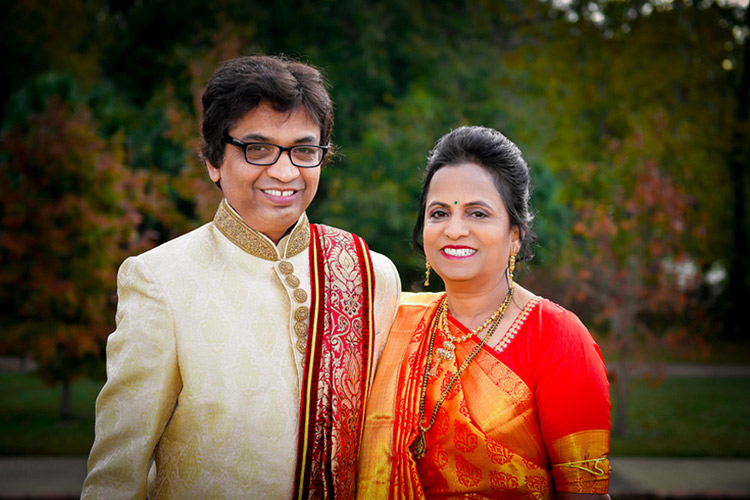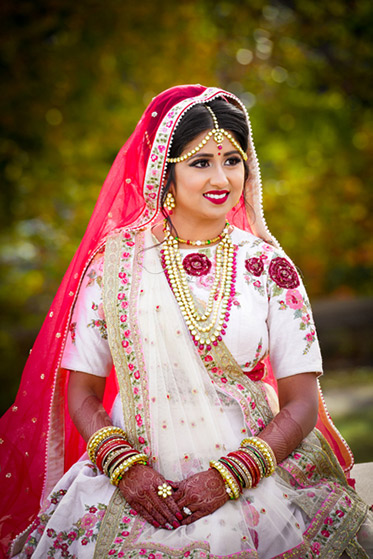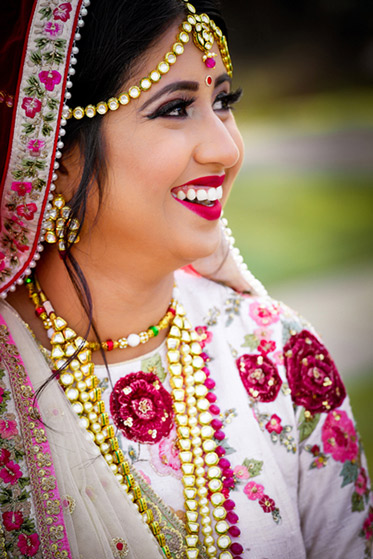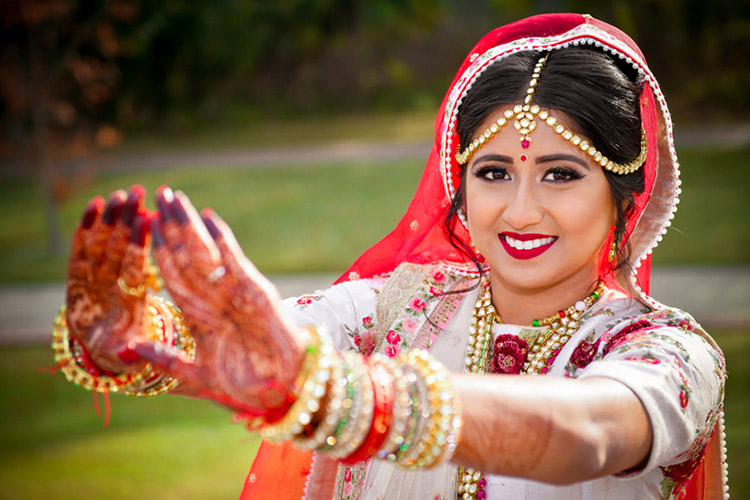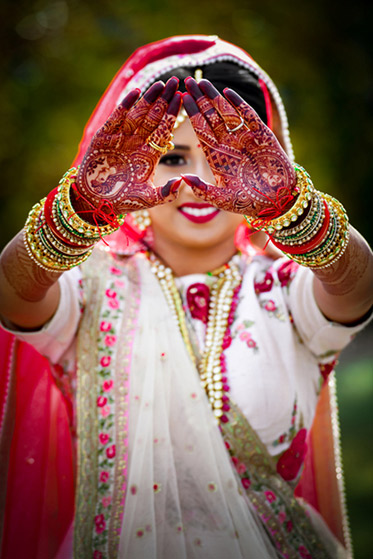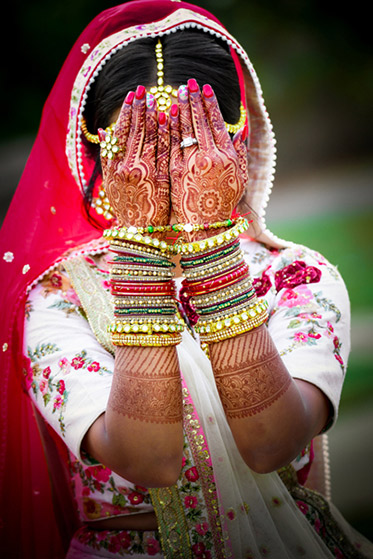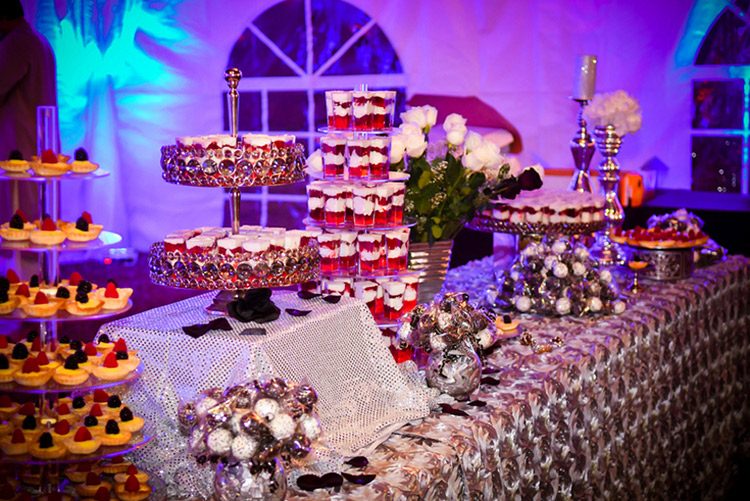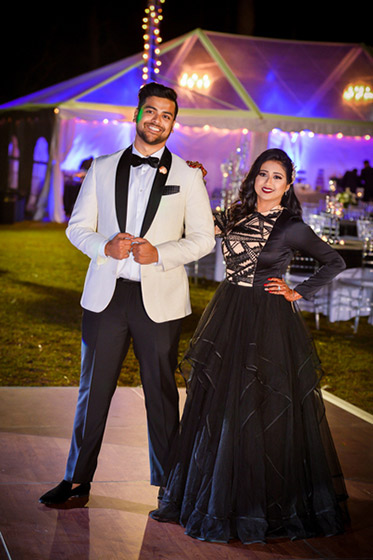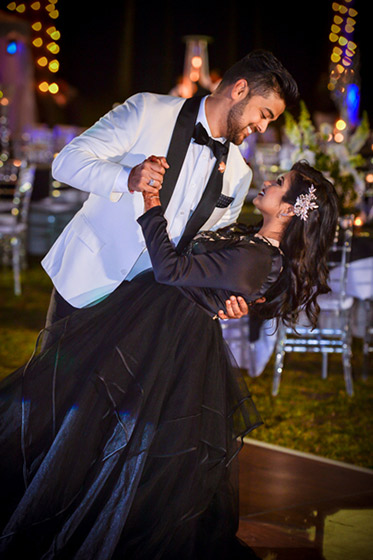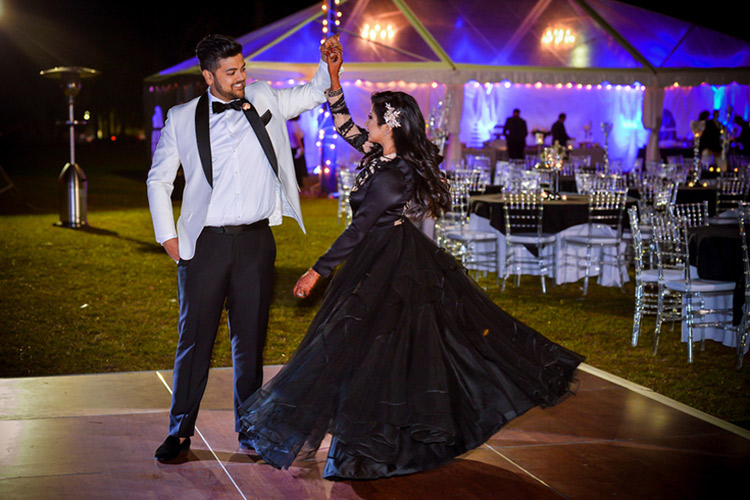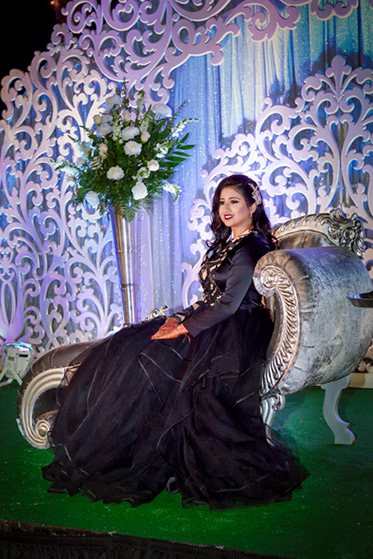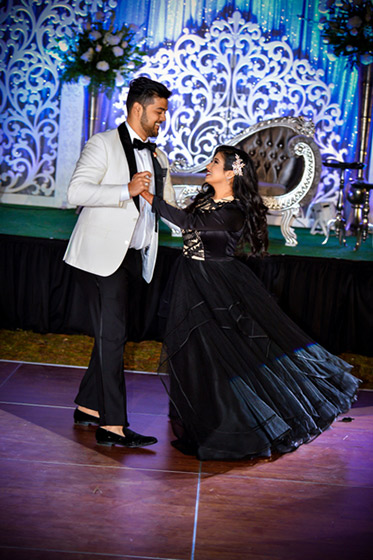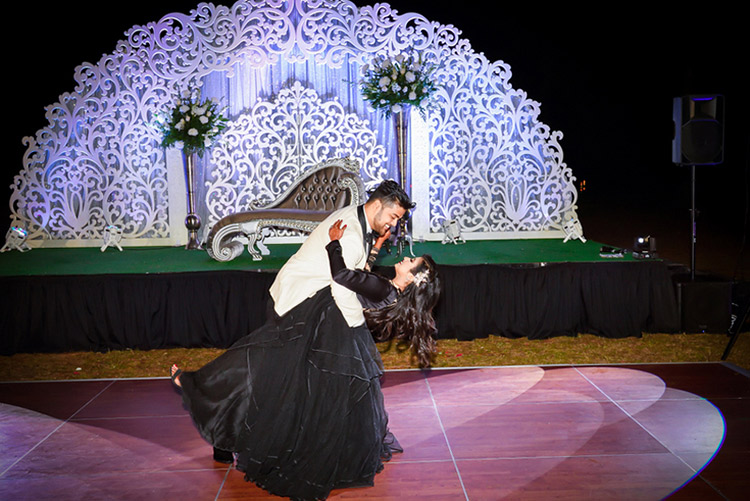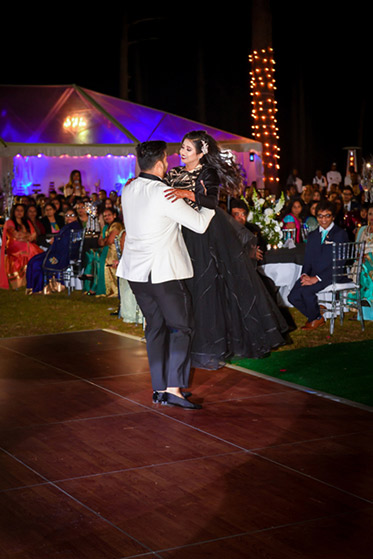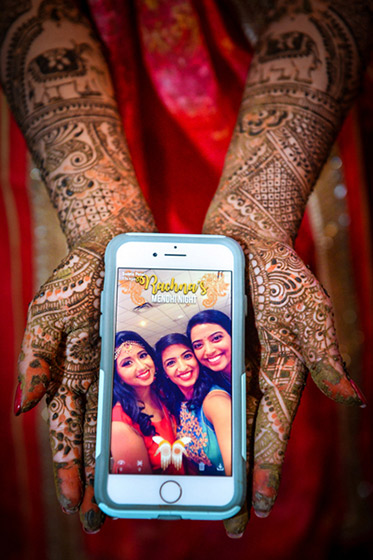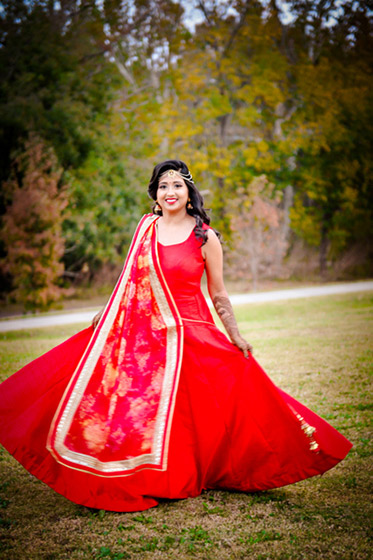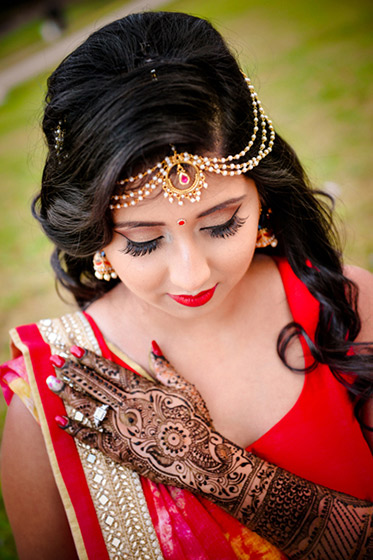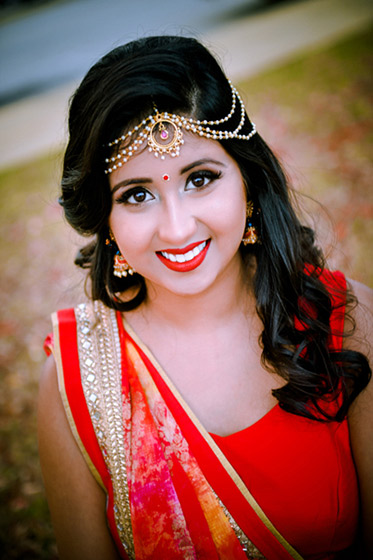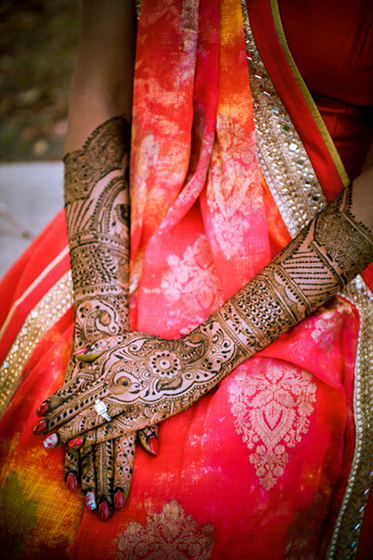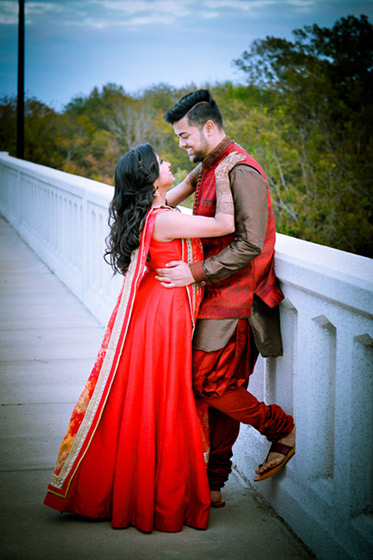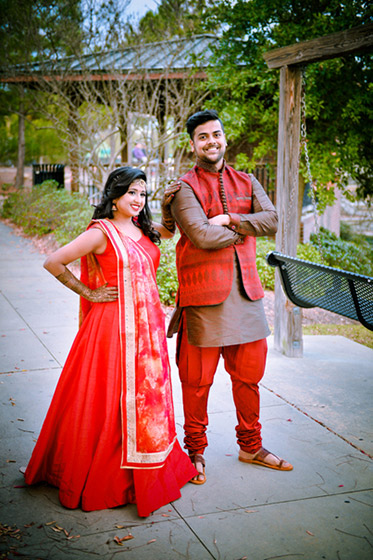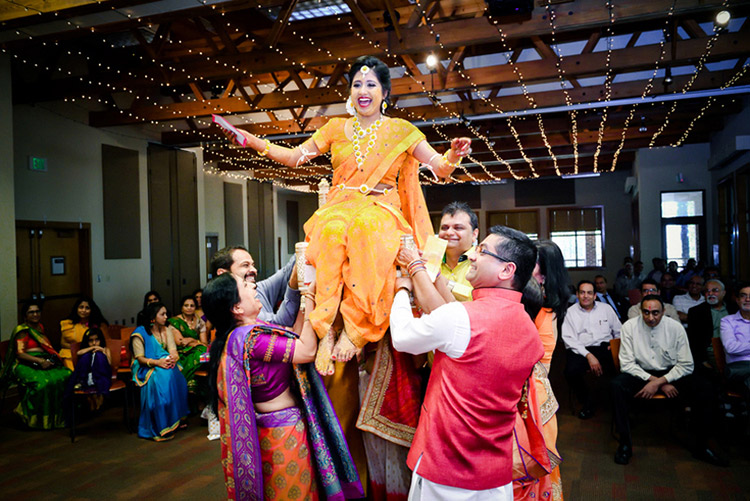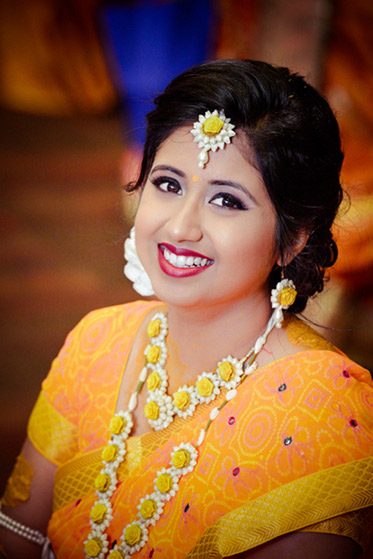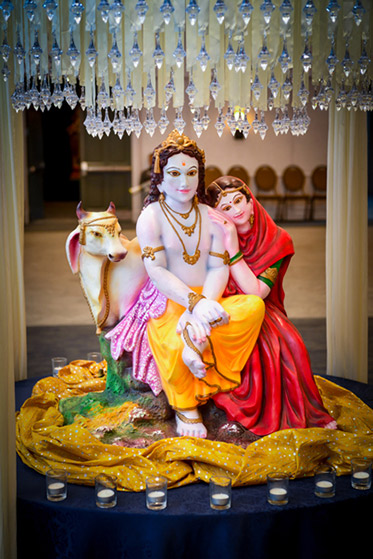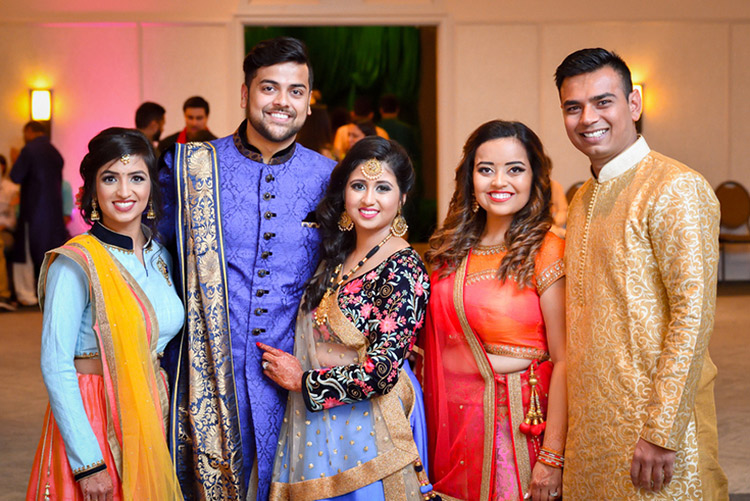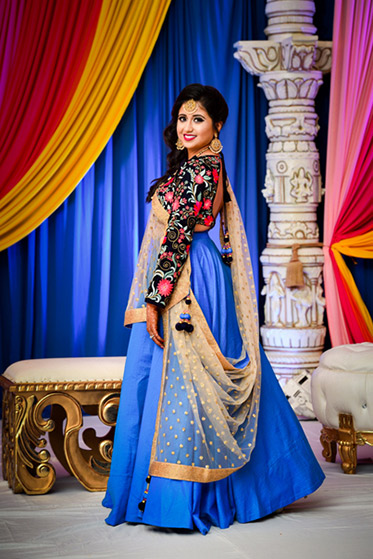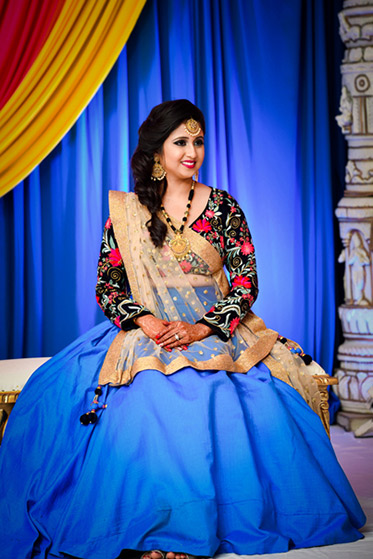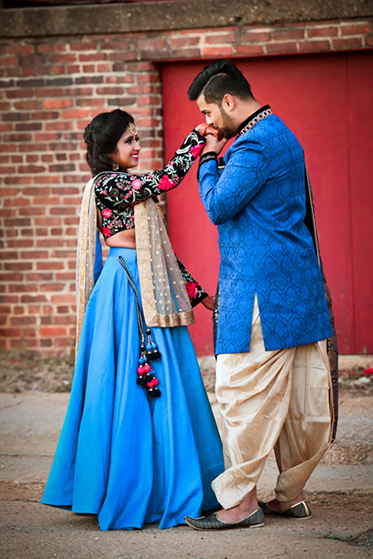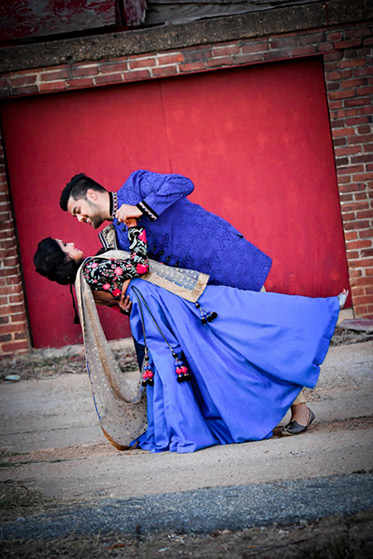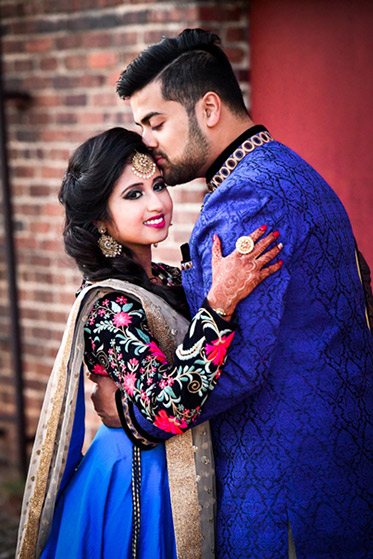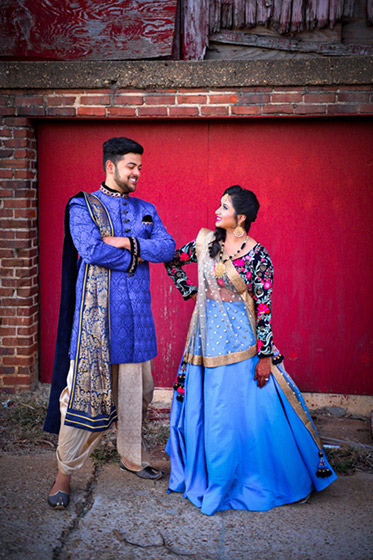 Indian Pre-Wedding events
Indian bridal Mehndi
Indian Wedding Photographer
Indian Wedding Outfit
Indian Wedding Sangeet Ceremony
Indian Wedding Themed Photography
Outdoor Wedding
Mandap Decoration