Rakhi weds Ravi Indian Wedding in Innisbrook Resort by Photo By Castaldo Studios LLC
Rakhi and Ravi's wedding can best be described as a typical grand wedding of a match made in heaven. What better match than a finance expert and mathematician? Rakhi and Ravi's story began when they both met through an app suggested by the friends of the bride. The relationship took its time to mature and develop into love and in precisely one year they were closer to the altar. The proposal was extremely sweet on a date night when Ravi surprised Rakhi by decorating his entire apartment with candles and roses and popped the big question leading to the big day.
With extended family spread across the midwest, the couple wanted a location that was accessible, but also fun. The couple chose Tampa Bay, where Rakhi's parents had recently moved. Through the Orlando MyShadi Bridal Expo hosted by Desh Videsh, Rakhi and Ravi were able to decide on their venue and many other vendors. After visiting many venues in the Tampa Bay area, the couple chose the beautiful Innisbrook Resort to hold their wedding celebrations. Having planned their siblings' weddings, the couple was confident in taking on the task of planning their own! They did enlist the help of a day-of coordinator to assist during the events.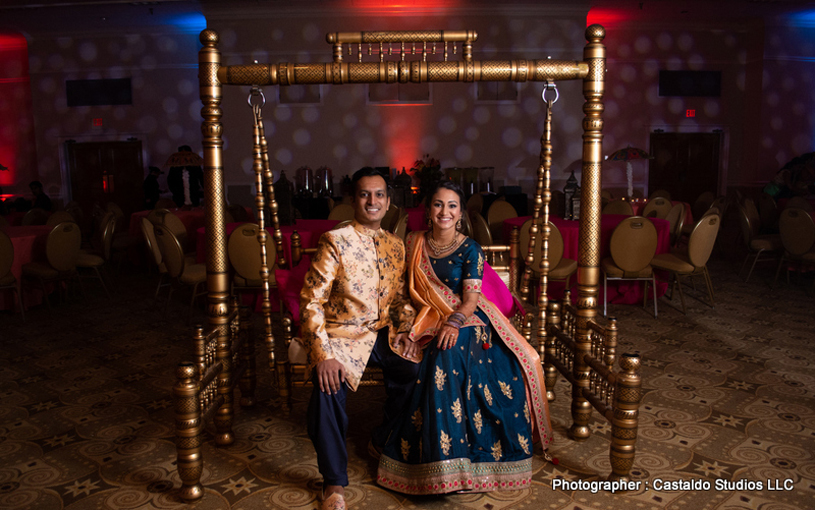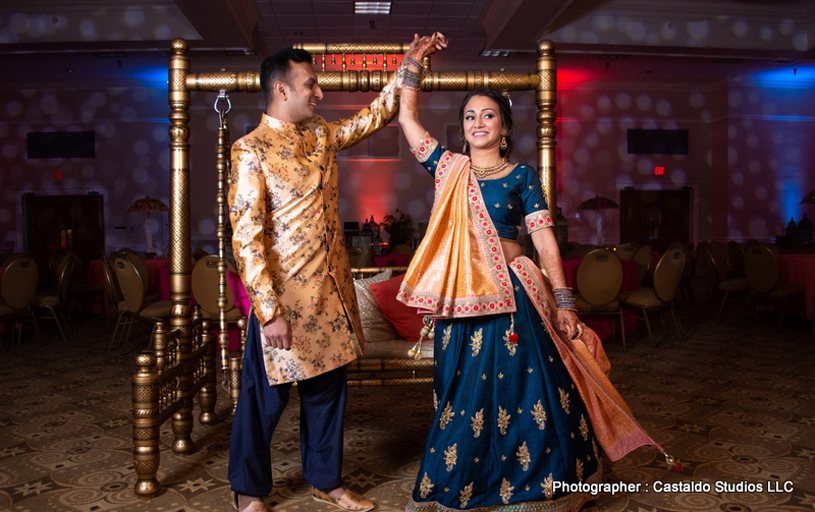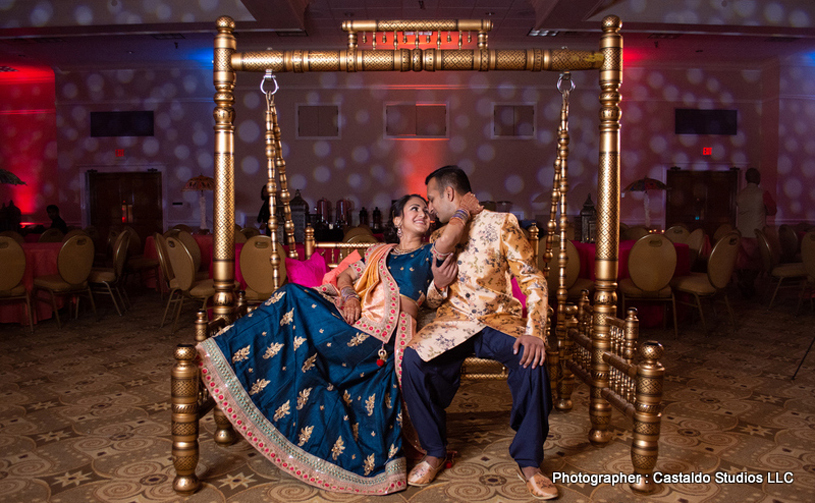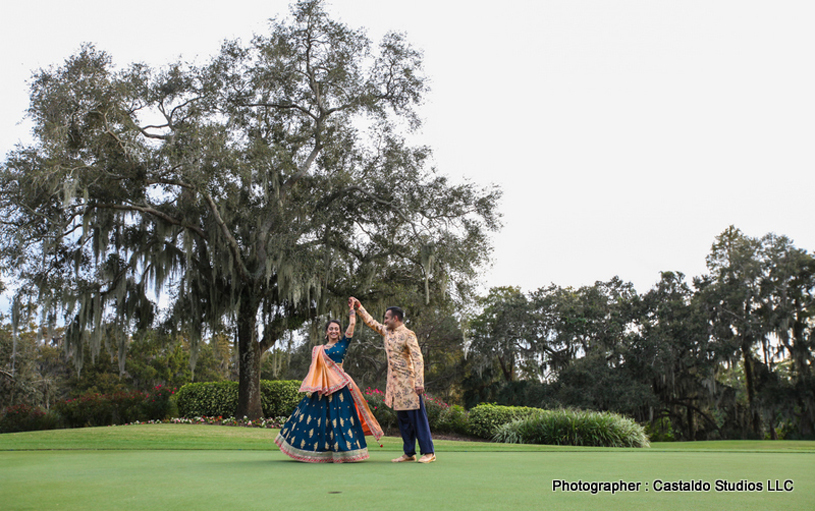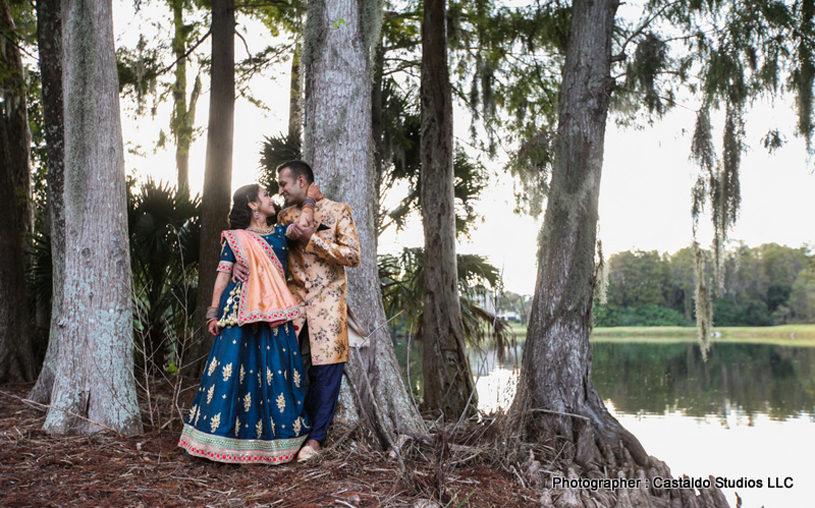 ---
BANQUET HALLS Innisbrook Golf and Spa Resort 727-942-5541 | BEAUTICIANS / COSMETICIAN Michele Renee Hair & Makeup Artist Group 813-531-7770 | CATERING Aashirwad Indian Cuisine 407-370-9830 | Khasiyat Indian Restaurant 407-252-8756 | DECORATOR Myar Decor Inc 404-268-7342 | DISC JOCKEY DJ Sangeen 407-902-9639 | HORSE CARRIAGE Wind Chase Farm 772-285-3480 | MEHNDI Henna By Priya Shah 727-459-6448 | PHOTOGRAPHER / VIDEOGRAPHY Castaldo Studios LLC 407-347-8926 | PRIESTYadunandan Shukla 813-406-7577 | RENTAL SERVICES Enterprise Exotic Cars 386-956-5008 |
---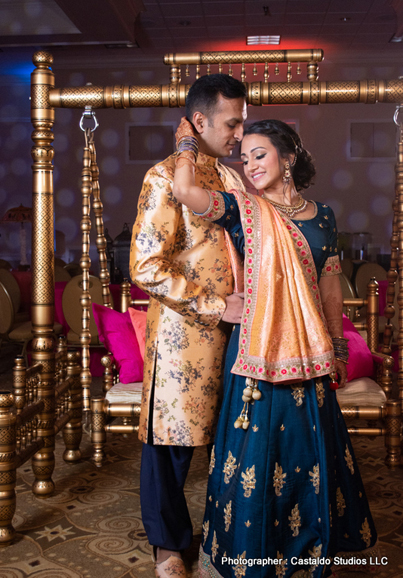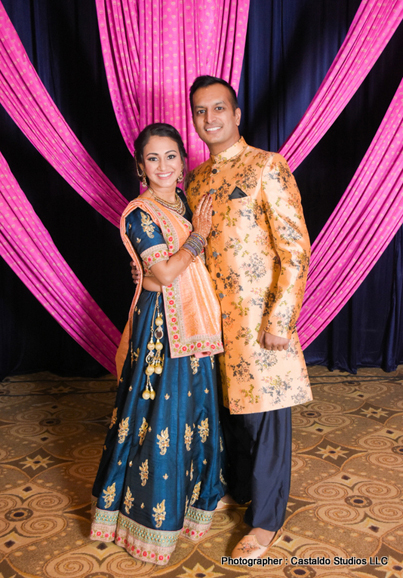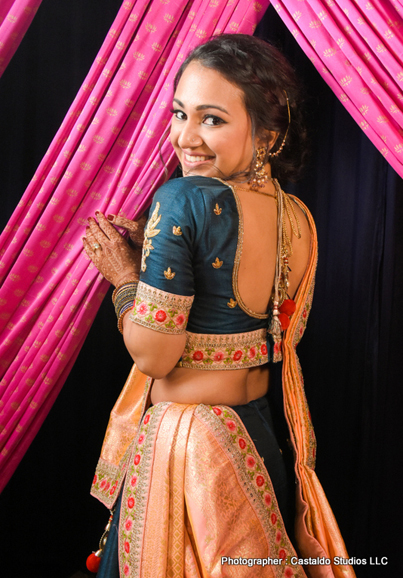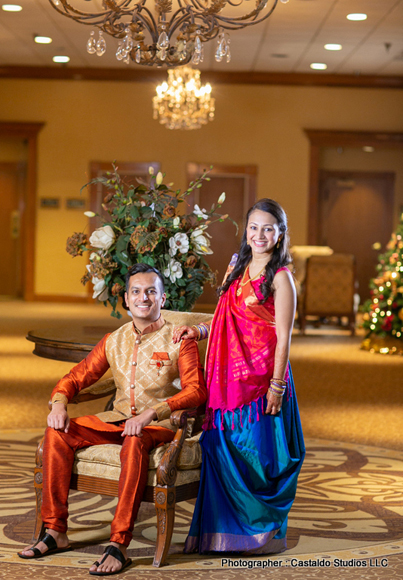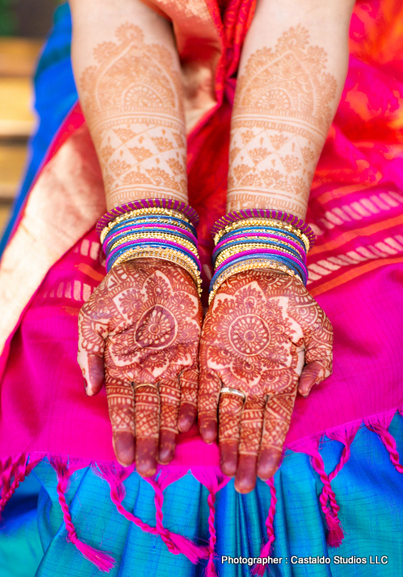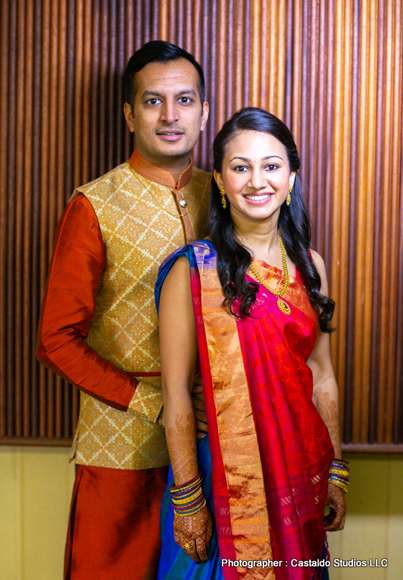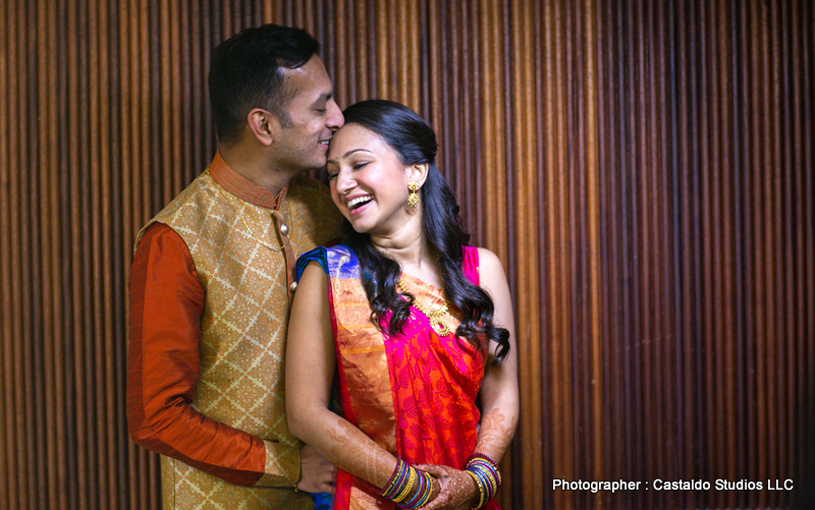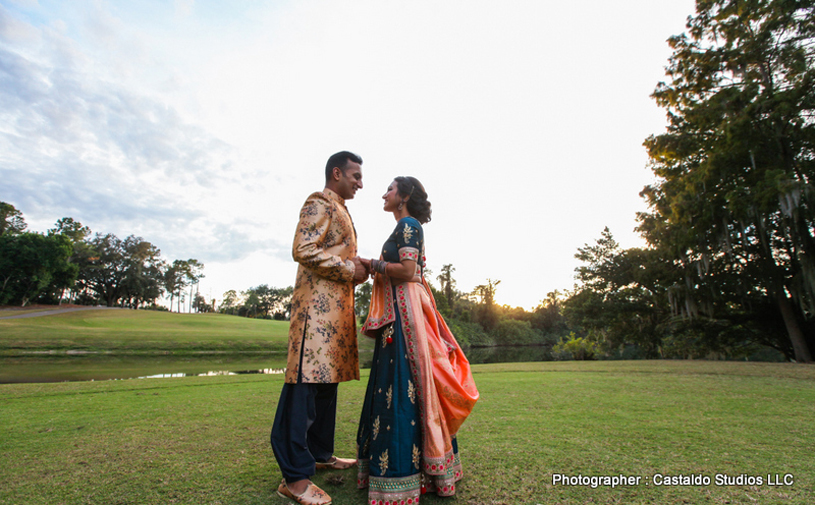 The celebrations began with individual Ganesh pujas held at the Innisbrook Resort. Myar Decor took on decor for all functions, and the garba/sangeet night was a beautiful representation of the colors of Gujarat. The wedding ceremony was held indoors in an atrium where the morning rays of sunlight shone through skylight windows. A rustic mandap and special floral chandelier were highlight of the wedding decor.
For the reception, the entire hall was infused with vibrant hues of gold and burgundy flowers and candles to bring an ethereal feel to the setting. The glitter of chandelier and ornate drapery peppered with hydrangeas and roses slender vases, unleashed a riot of floral fanfare.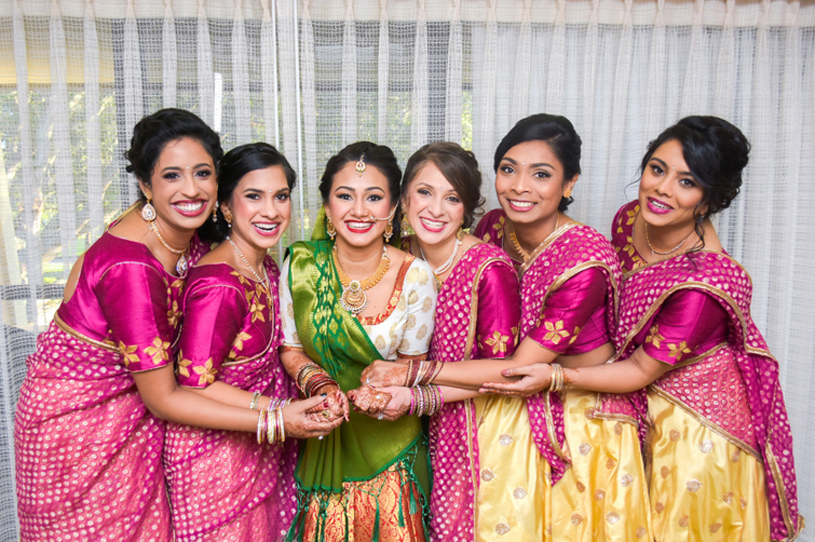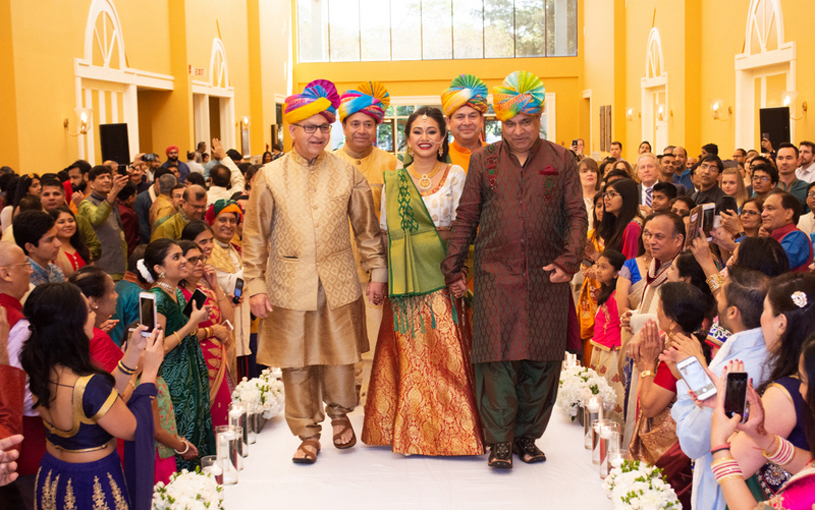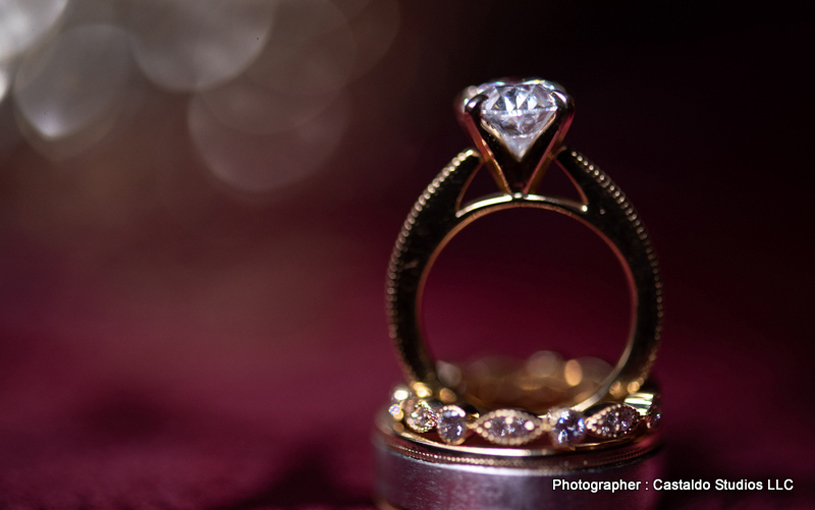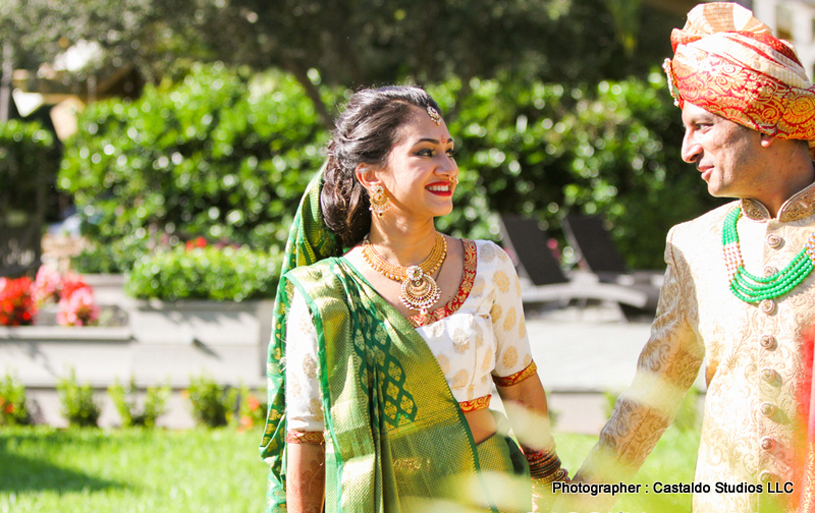 Rakhi and Ravi added personal touches throughout, the most notable being the table cards. They spent hours finding photos of each guest and using these as the customized table cards. What a sweet gesture to make guests feel special!
Rakhi and Ravi's wedding was not only filled with love, romance, fun and laughter but also special attention for all guests.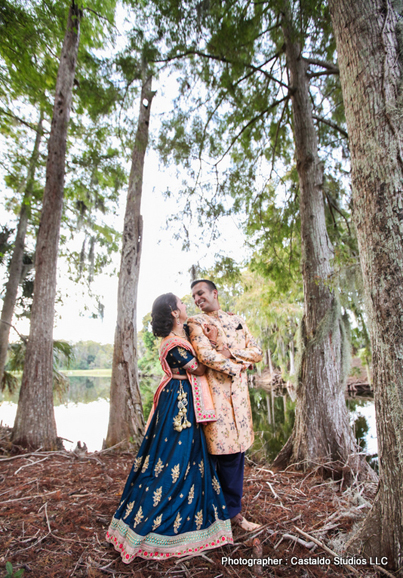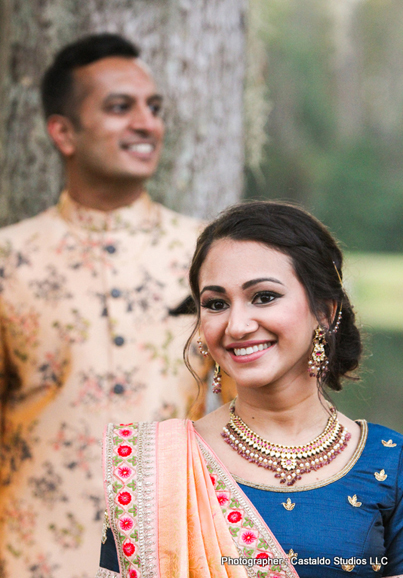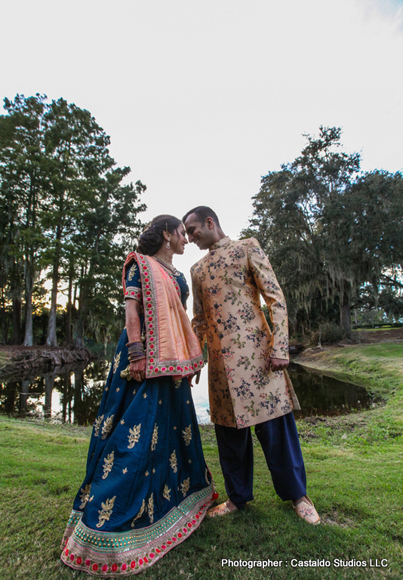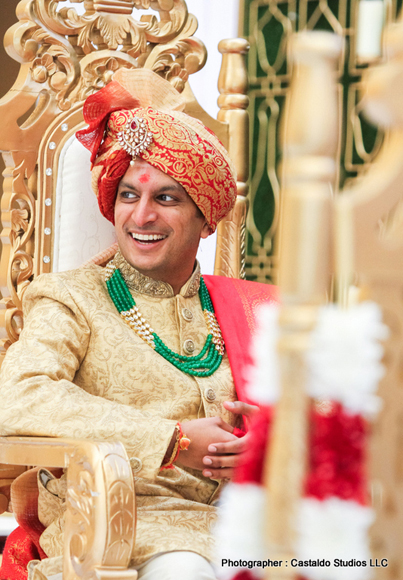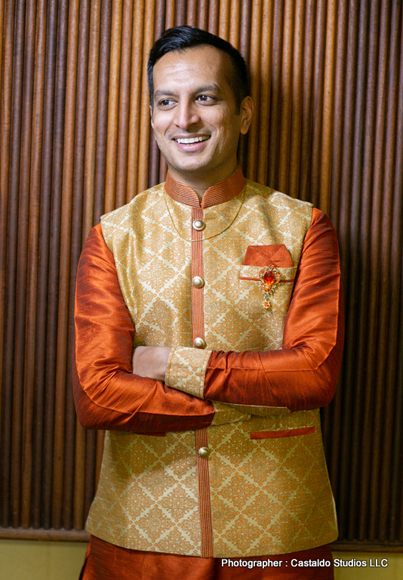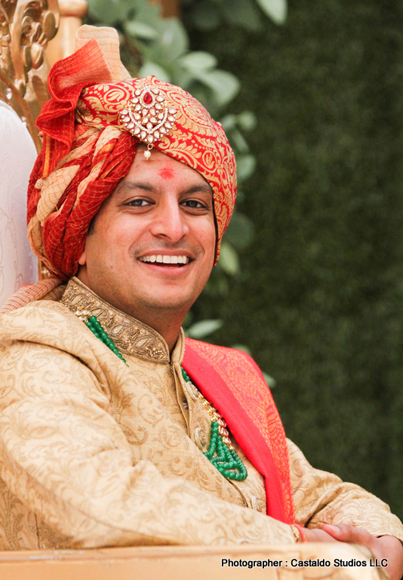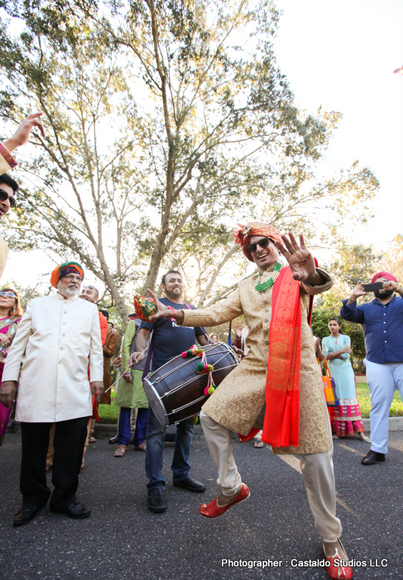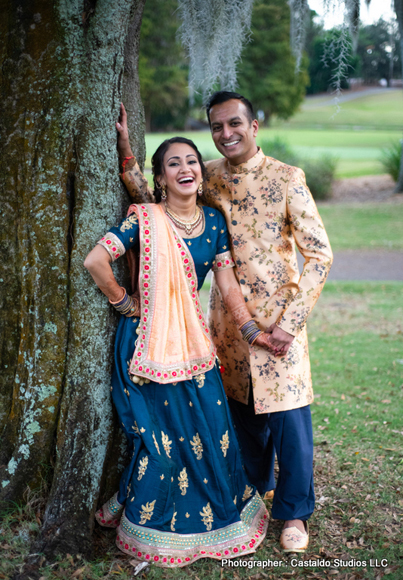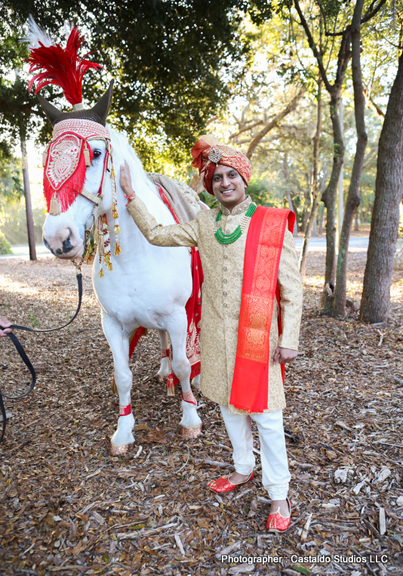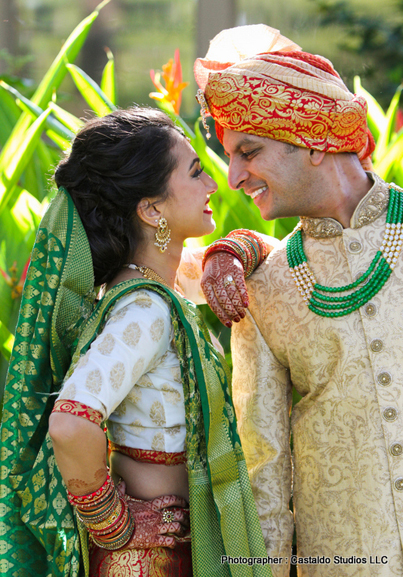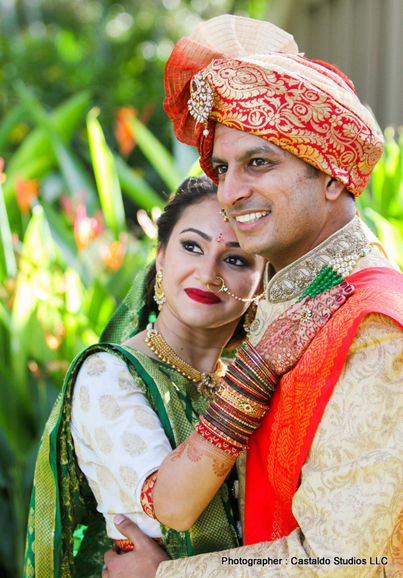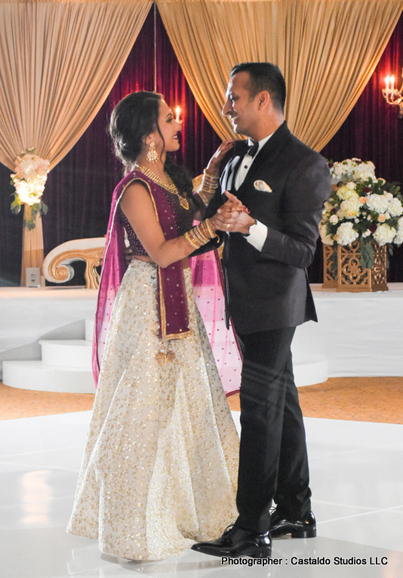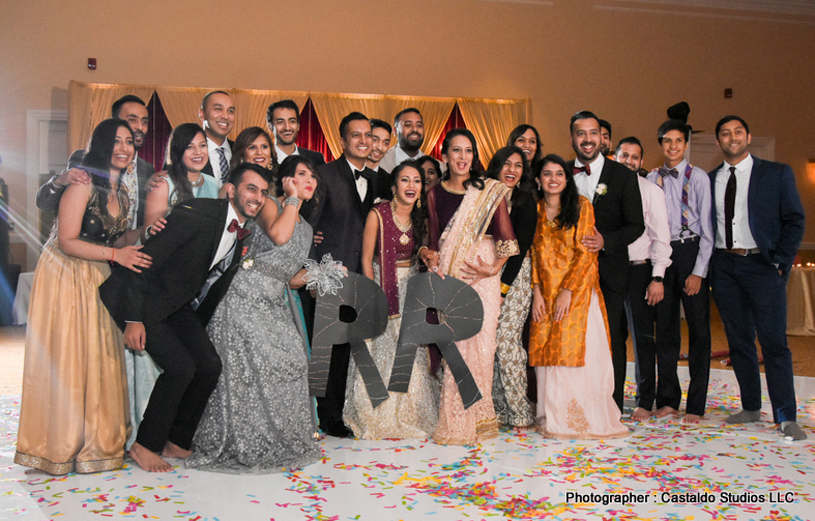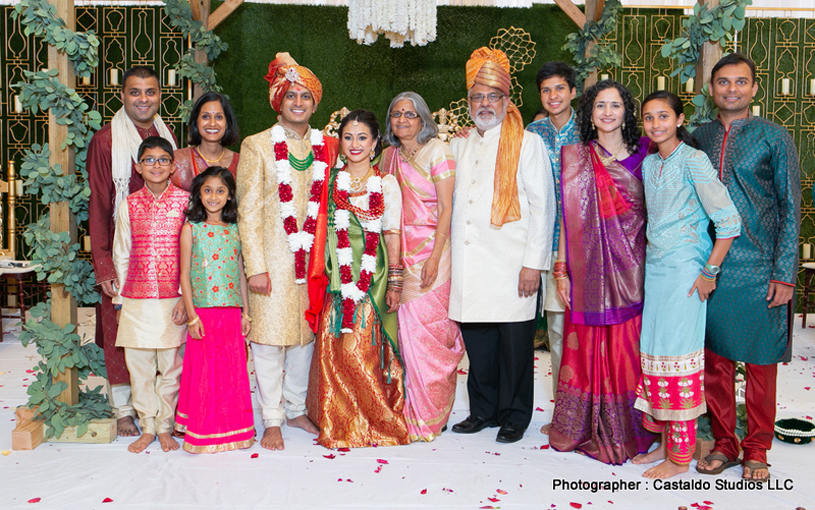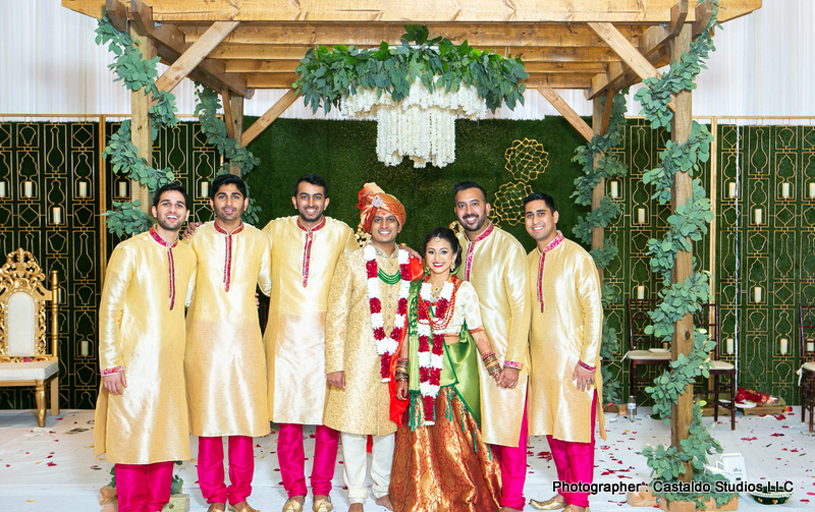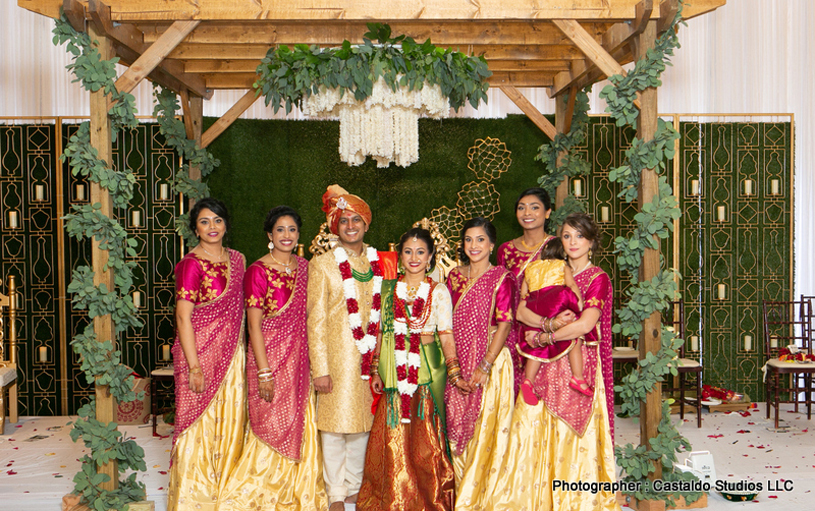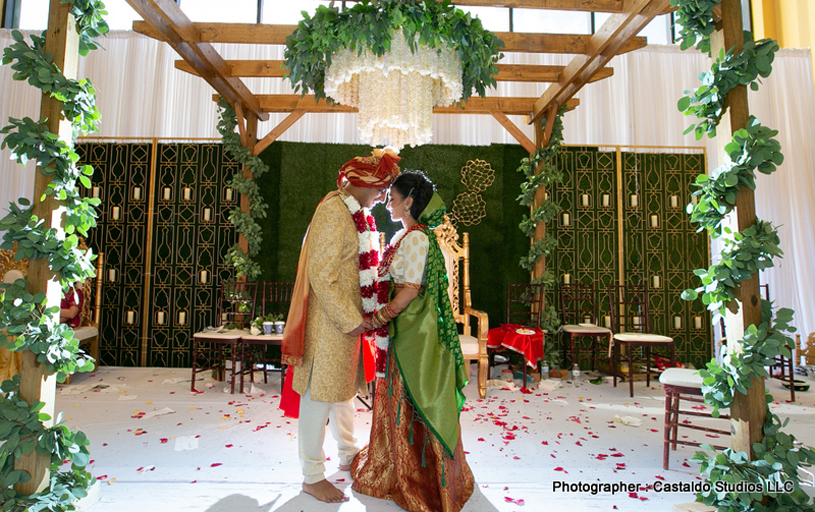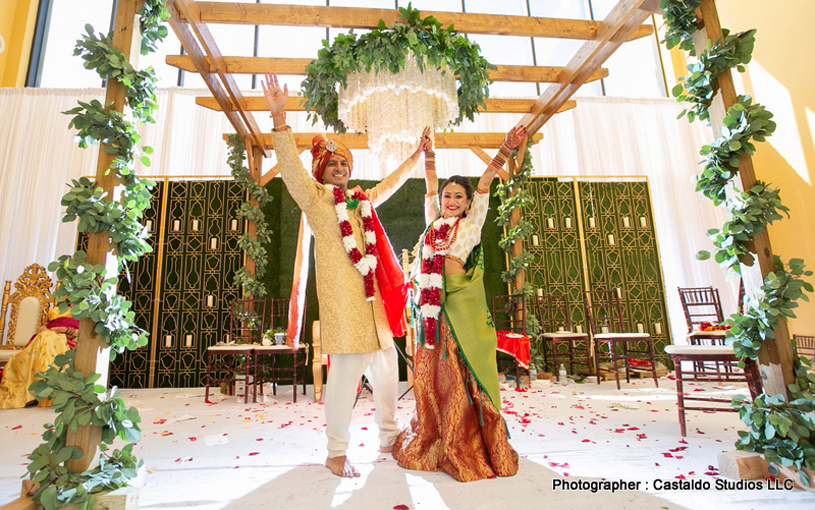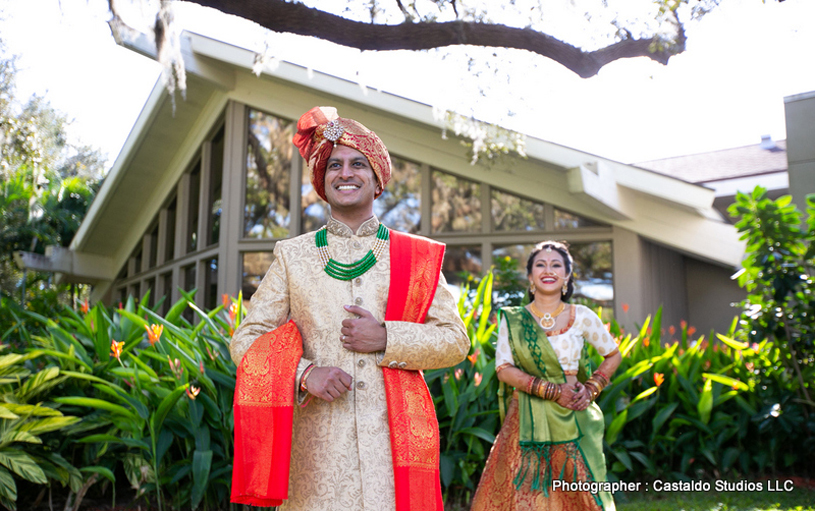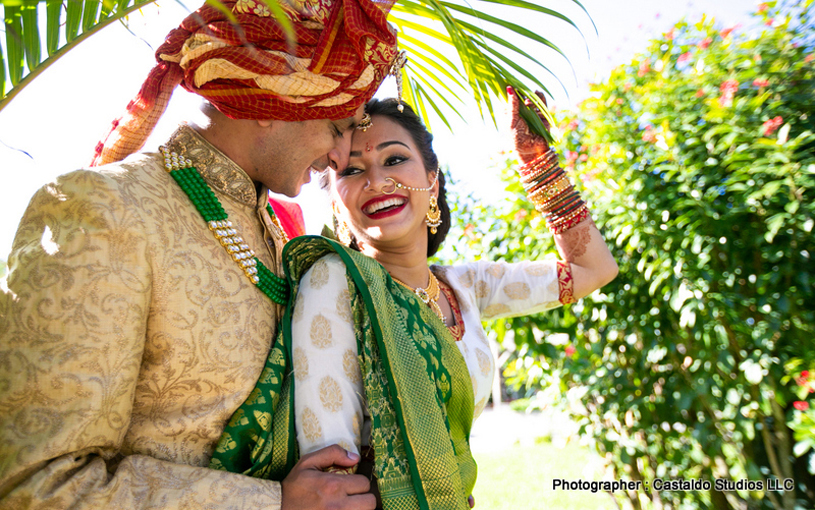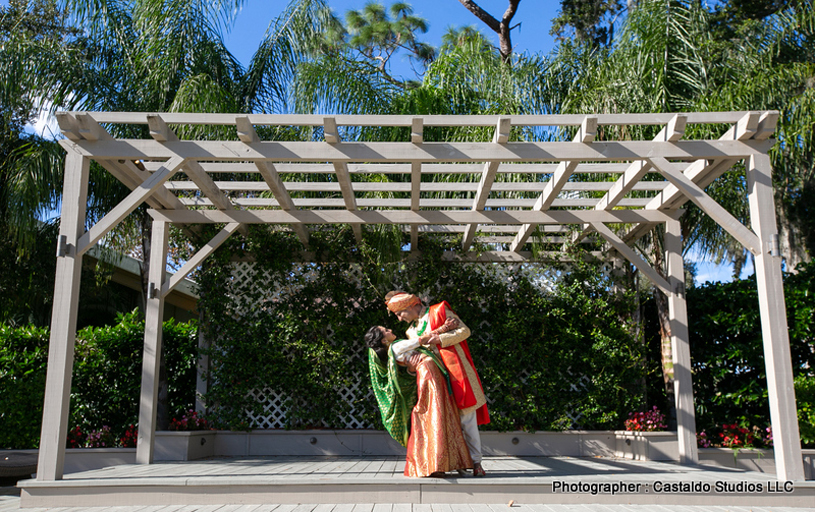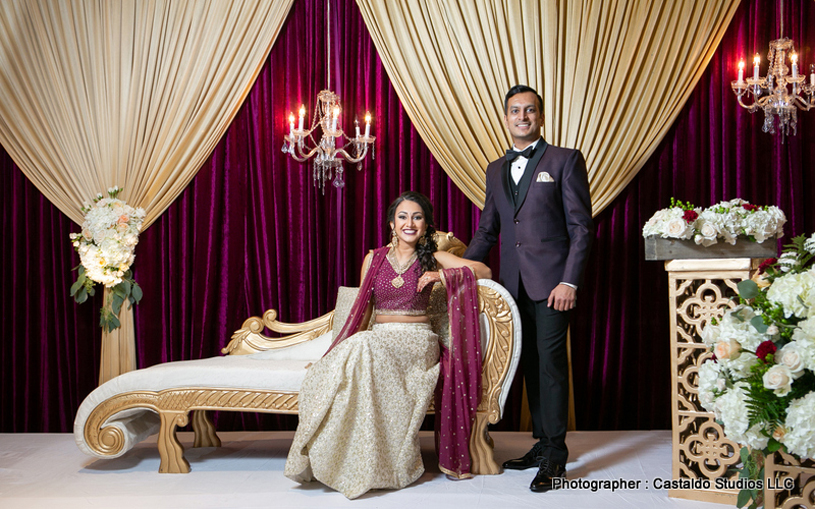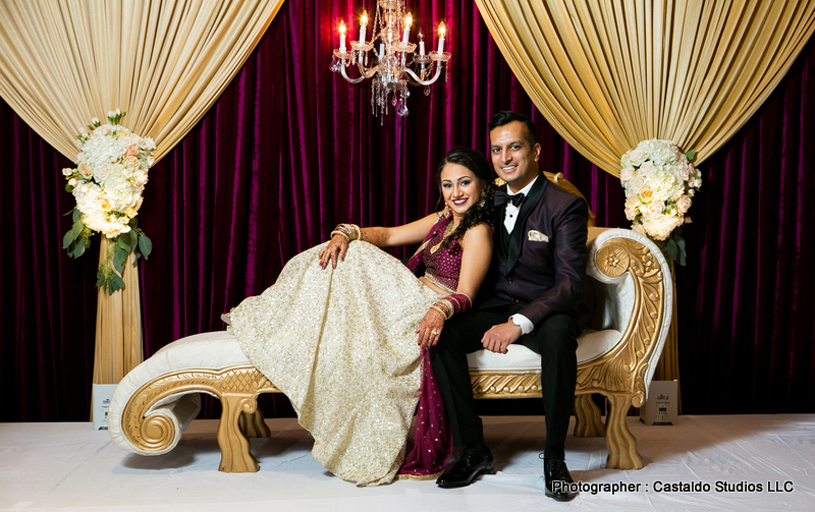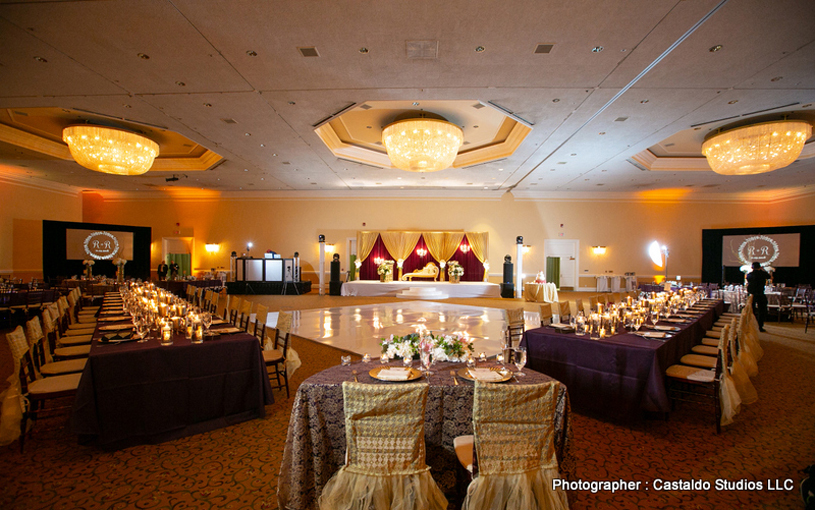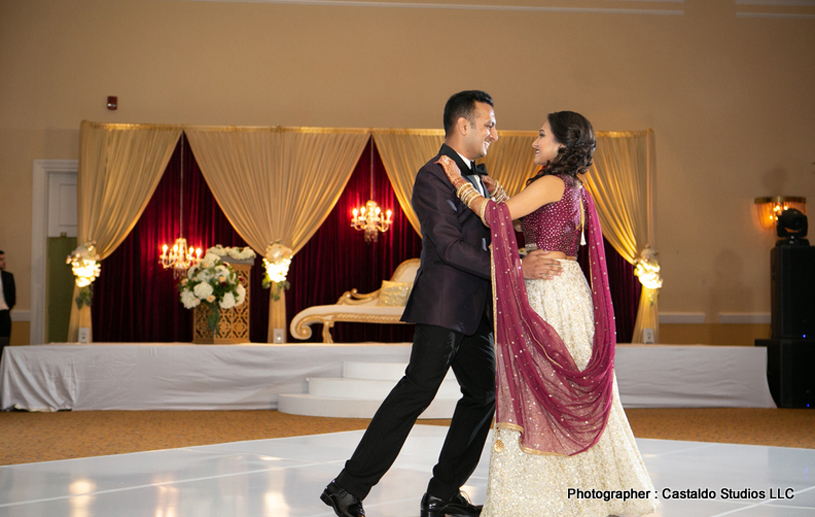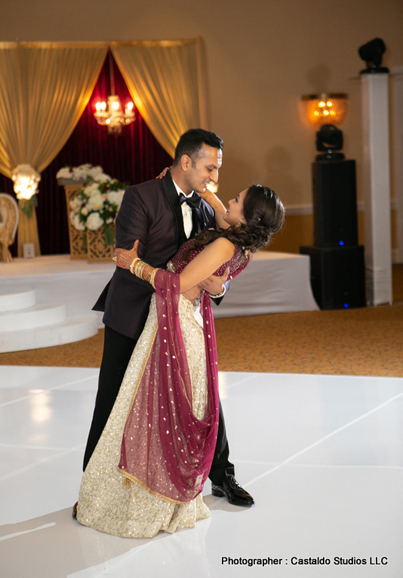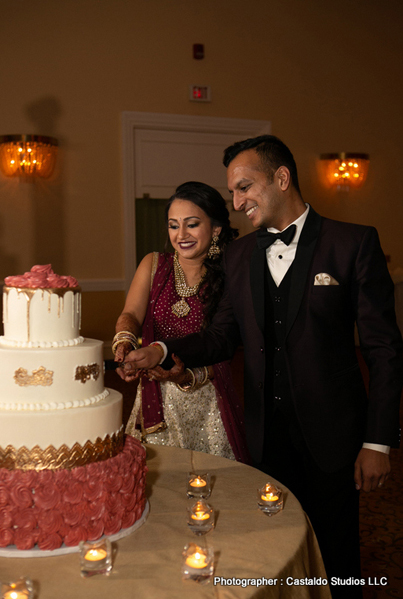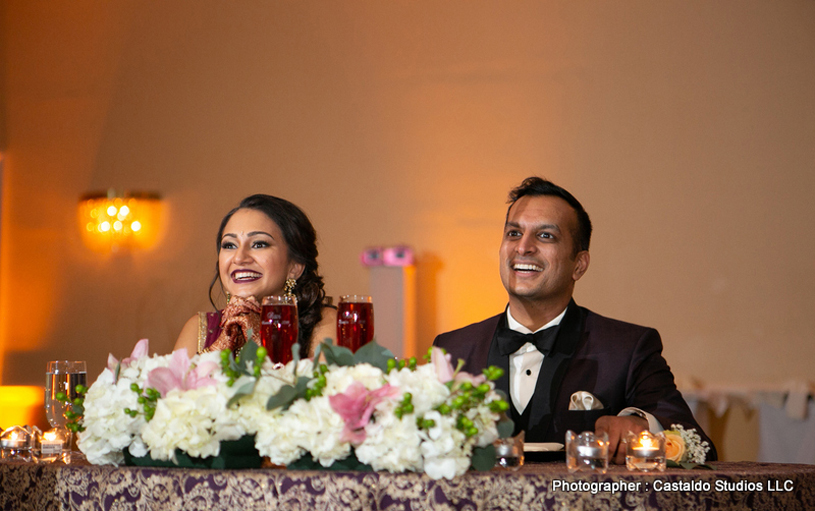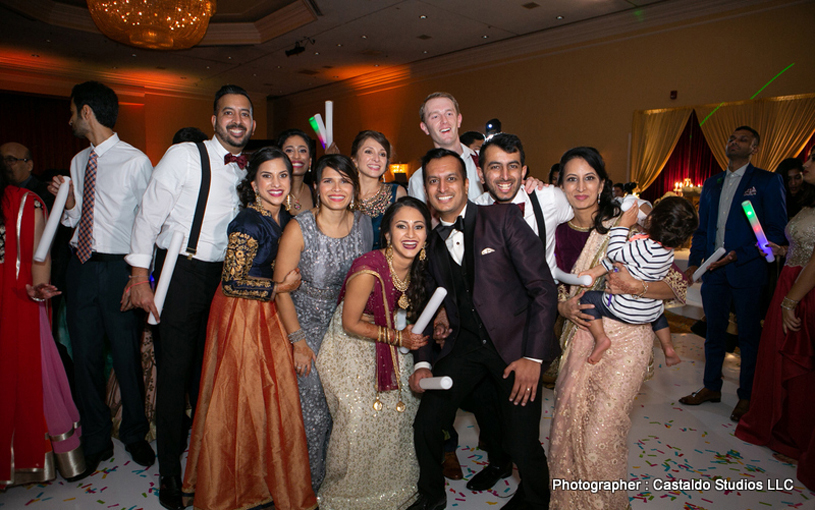 Posted on: 02-28-2019 by: Deshvidesh
Indian Wedding Photographer
Indian Wedding Dress
Indian Wedding Event Planner
Indian Wedding Rituals
Wedding Decor
Innisbrook Resort
Indian Wedding Celebrations
Wedding Decoration By Myar Decor
A Rustic Indian Wedding Mandap
Michele Renee Hair & Makeup Artist Group
Aashirwad Indian Cuisine
Khasiyat Indian Restaurant
DJ Sangeen
Myar Decor Inc
Wind Chase Farm
Henna By Priya Shah
Castaldo Studios LLC
adunandan Shukla
Enterprise Exotic Cars