Richa weds Neal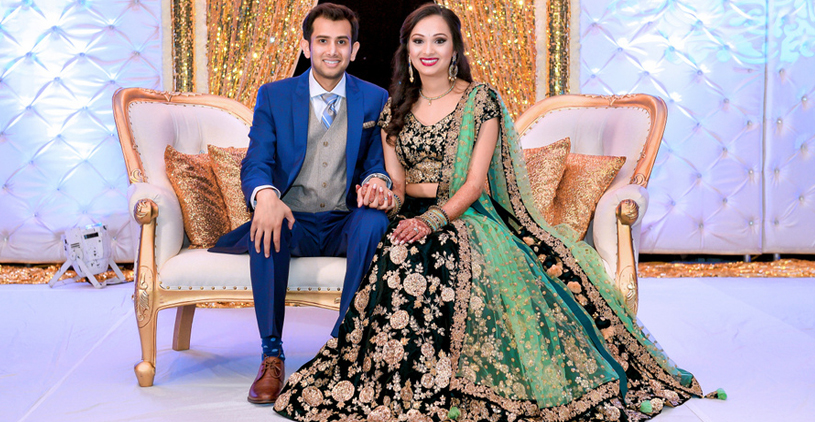 Richa and Neal
Richa and Neal began as college sweethearts, after being lucky enough to end up at the same party one night. The two found they had much in common, and went on to date beyond college, for over six years, before Neal surprised Richa with a romantic proposal. Neal secretly invited their family and friends to Stone Mountain in Atlanta, where they watched him propose to Richa at a scenic spot overlooking a lake, and they all popped champagne with the happy couple.
Richa always knew she wanted a big hotel wedding, and ended up choosing the Marriott in Downtown Knoxville because of its proximity to her family. The couple immediately hired a wedding planner to handle all of the tedious details, like vendors, scheduling, and organization. They were grateful to have help because it prompted them to start planning early and avoid last-minute chaos.
The pre-wedding festivities began with a Ganesh Puja and Vivah Khel bhajan celebration at Richa's Tennessee home. Richa transformed her basement into a cozy, yet elegant setting by draping colorful saris to form an umbrella design.
The following two days were just as colorful, including the Mehndi night with pink and green paisley decor, and the Moroccan-themed Garba night at a mandir in Lenoir City. Richa was also sure to add classic Indian touches to the Garba, such as rangoli and decorated clay pot centerpieces.
The grand wedding of Richa's dreams, with 550 guests, was held in the largest ballroom at the Marriott, with the Baraat procession scheduled early in the morning to give everyone a full day of celebration. It included the festive sounds of the dhol as Neal rode in a horse carriage and jumped into a Range Rover SUV just before entering the venue with Richa's parents. The mood transitioned smoothly for the ceremony with all instrumental versions of Richa's favorite songs.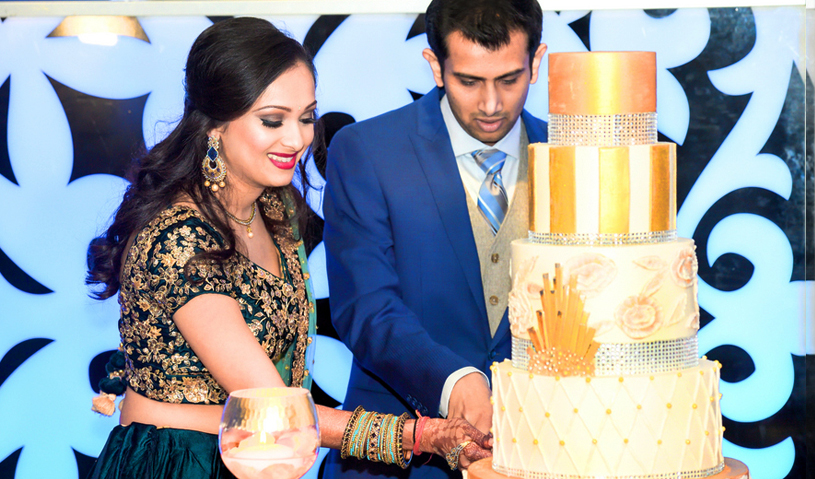 The all-white mandap was accented with gold decor and pink lighting to complement the pink and white floral blanket draped on both sides of the mandap. This unique floral decoration was made of white hydrangeas, roses, and green berries, which were also used in the matching bouquets. Richa was keen on a vibrant spring color palette, avoiding using red to allow her red and gold dress to stand out.
For the reception, a starlight drape matched the starlight dance floor, accented with teal and gold décor, crystal centerpieces, and rows of white tulips in vases along the estate tables. The elegant reception setting was exactly what Richa envisioned, and was her favorite aesthetic element of the entire wedding process. The reception included a mix of modern music and Indian classics, and was a fun might of dance performances and celebration. Richa and Neal reminisce fondly on their wedding, and because they had professional help and so many well-wishing guests, they were able to enjoy every moment celebrating their love story.
---
BEAUTICIANS/COSMETICIAN Belladev Hair & Makeup Artistry www.belladevhairstudio.com 980-475-1364 PHOTOGRAPHER Zamana Photo & Videography www.zamanaphoto.com 678-860-2921 CAKE Magpies Cakes www.magpiescakes.com 865-673-0471 PRIEST/WORSHIP SERVICES Priest Bharatbhai Bhatt 678-613-0641 DECORATOR Mandap World www.mandapworld.com 678-772-0053 RECEPTION SITES Marriott Downtown Knoxville www.marriott.com/ Courtyard? 865-594-4113 DISC JOCKEY Encore Event DJs www.encoreeventdjs.com 478-231-6282 RENTAL SERVICES Angel Chair Cover & Ceilling Drapery Des www.angelchaircover.com 678-234-2477 EVENT PLANNER Envi Event Planning nilima@envieventplanning.com 404-217-6097 RESTAURANT/CATERING Cafe Bombay www.cafebombayatlanta.com 404-320-0229 FLORIST Mandap World www.mandapworld.com 678-772-0053 Thali Indian Vegiterian Cuisine www.thaliatl.com 678-705-1290 HORSE AND CARRIAGE Heritage Carriage Rides of Pigeon Forge 865-365-5130 RETAIL SERVICES Campbell Tent & Party Rentals www.campbelltent.com 865-983-3456 JEWELERS Zaveri Bazaar www.zaveribazaar.com 404-254-1330 VIDEOGRAPHY Zamana Photo & Videography www.zamanaphoto.com 678-860-2921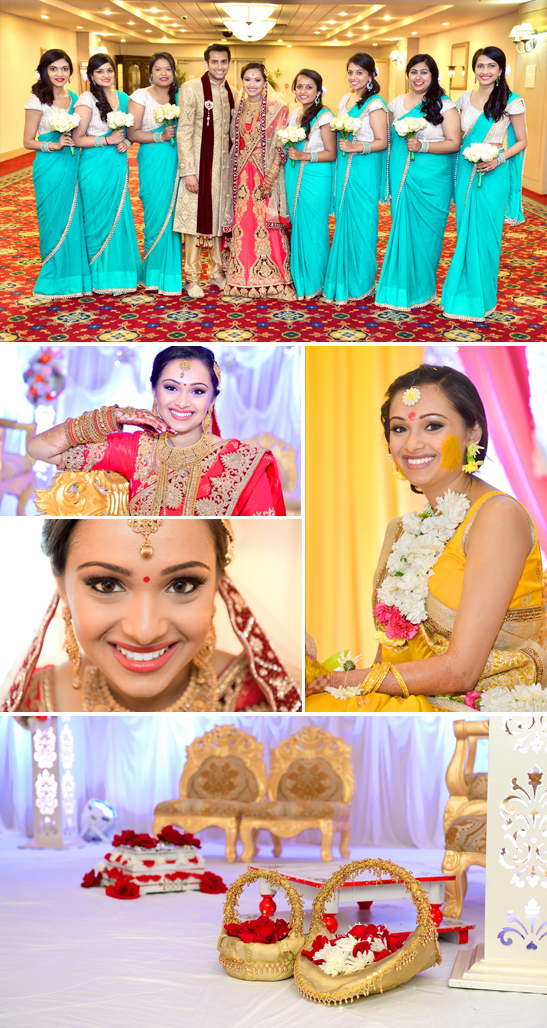 Photos Courtesy
Zamana Lifestyles
678-860-2921
www.zamanaphoto.com