Ronisha and Vishal
Anything worth having is always worth the wait. For Ronisha and Vishal, their long-distance relationship was a test to see how far love can travel. The virtual world brought them together, but the real world tugged at their heartstrings. The first time Vishal flew out to meet Ronisha, it was a meaningful encounter. The next four-and-a-half-years went by with the two taking many trips back and forth between Orlando and Maryland and proving that when the love is real, distance only matters to the mind, not the heart.
For the proposal, Vishal picked Ronisha up from BWI airport, and on the pretext that it was his birthday, insisted on going to the MGM Casino at the National Harbor. Though Ronisha was too tired to go anywhere, she still accompanied him. Vishal took her to the rooftop of MGM Casino, where the entire area was decorated with blushing flowers and sweet-smelling candles. Without delaying any further, he surrendered his heart and asked for one chance to keep her happy for a lifetime. Their beautiful moments together were perfectly captured by the private photographer Vishal hired.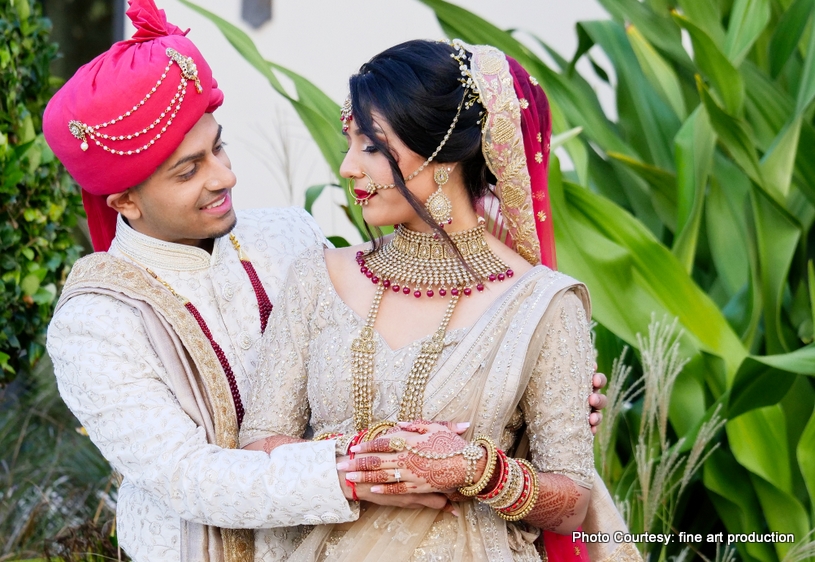 The couple hired a wedding planner for an elaborate Indian wedding affair. Pre-nuptial events included the Chanla Matli (engagement ceremony), Mehndi, and Garba. From deciding the wedding theme and venue, booking caterers, choosing decorations, sending invitations, and performing traditional rituals, Ronisha and Vishal enjoyed every moment spent together, smiling and appreciating everything.
Ready for their happily-ever-after, Ronisha and Vishal's wedding took place at the Omni Championsgate, Orlando. The couple went with a romantic vintage glam theme with the bridal party in coral and mint green hues. Vishal arrived for his baraat in a Rolls Royce Dawn with his close friends, fraternity brothers and family members. A local football team that was staying at the Omni Championsgate enthusiastically joined the baraat dancing and enjoying the Bollywood songs that accompanied the baraat. The entire baraat kneeled down for a huddle and exploded into a massive celebration. With old and new Bollywood songs playing along, Ronisha and Vishal's wedding included swoon-worthy, tear-inducing, and heartfelt moments that melted the hearts of the 450 guests attending.
Everyone thoroughly enjoyed the reception dancing to Bollywood and Hip Hop hits. The newlyweds enjoyed a first dance to "My Heart Will Go On" from the movie Titanic, followed by a mother-son duet to "Pehla Nasha" and a father-daughter duet to "Mere Papa." Next, the groom surprised the bride with his hot moves along with his friends on the dance floor. As guests headed to their respective tables, two large wood panels read "Travel to your seats," symbolizing how long-distance can never separate two hearts who care for each other. The guests took home a luggage tag with their names and table numbers as a memento along with a lot of happy and fun-filled memories.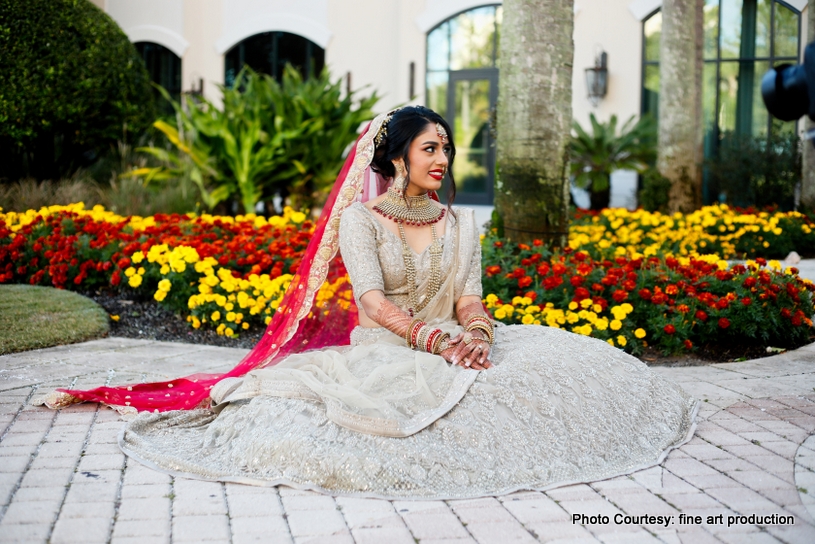 ---
BANQUET HALLS Omni Orlando Resort at Championsgate 407-238-6547 | BEAUTICIANS Michele Renee Hair & Makeup Artists 813-531-7770 | CAKE Polka Dot It Cakes 407-448-5783 | CATERING Saffron Indian Cuisine 407-674-8899 Taste of Punjab 407-507-3900 | DECORATOR Dreams To Reality 407-592-9261 | DISC JOCKEY M4U Events 732-771-9648 | EVENT PLANNER Elite Dream Creations 407-733-2597 | MEHNDI Henna Allure 321-444-5911 | PHOTOGRAPHER/VIDEOGRAPHY Fine Art Production 407-979-4749 | PRIEST Mahesh Gor 407-699-7966
---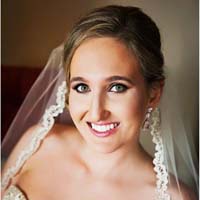 Michele Renee Hair & Makeup Artist Group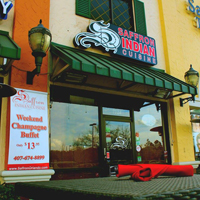 Saffron Indian- Orlando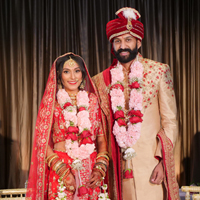 Fine Art Production
For more information on how Preferred Vendors members are chosen, click here.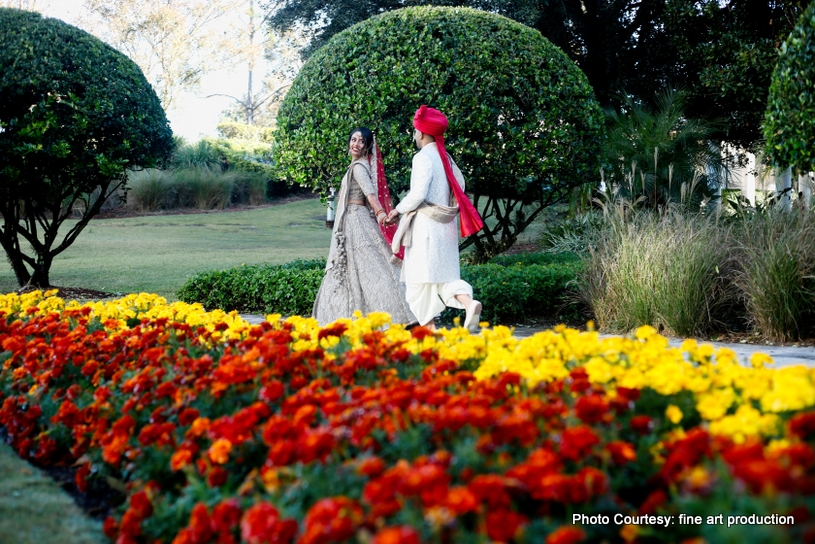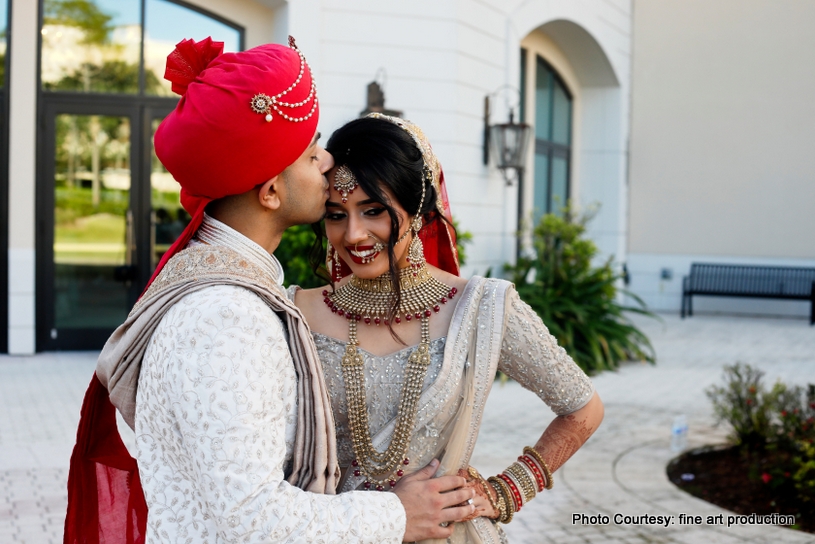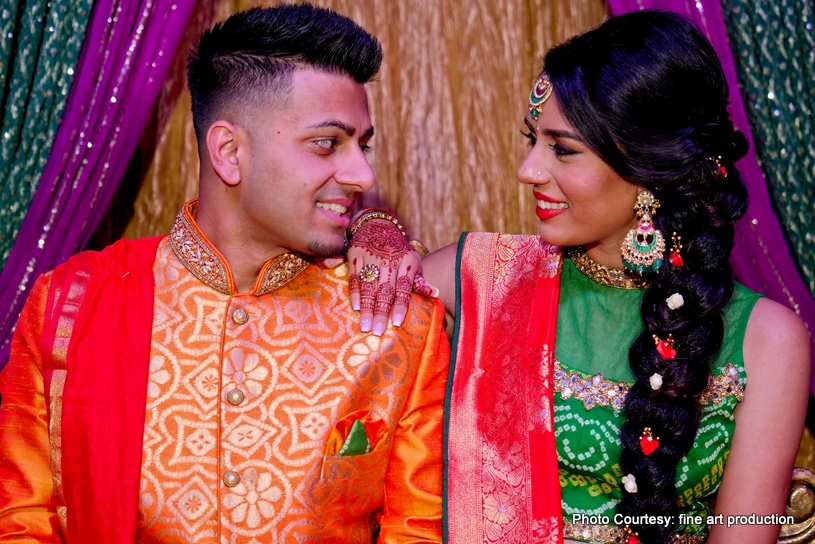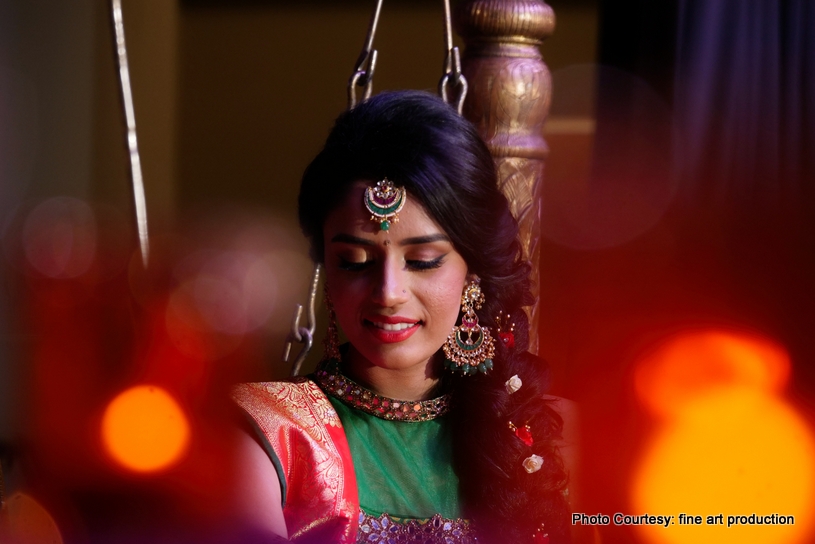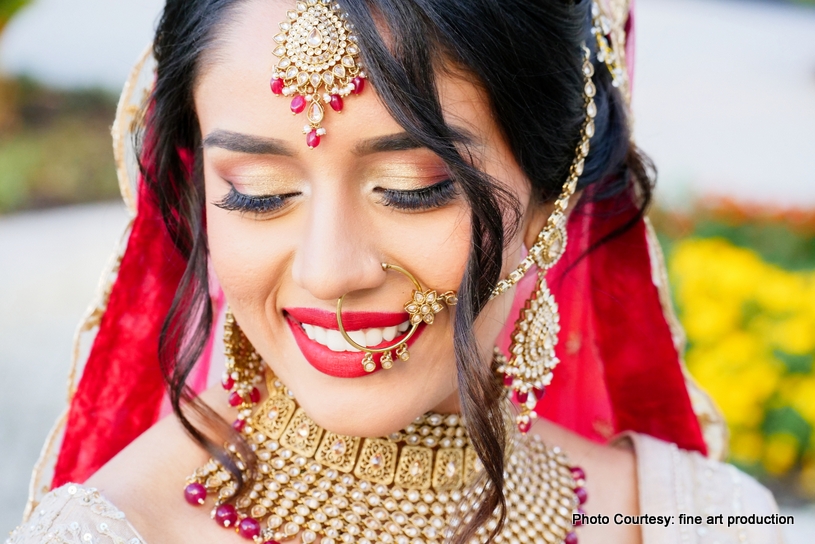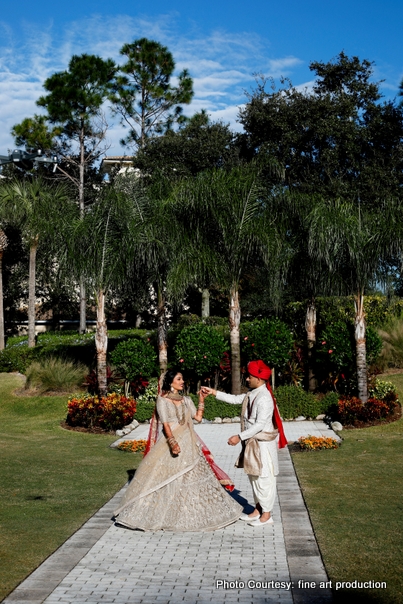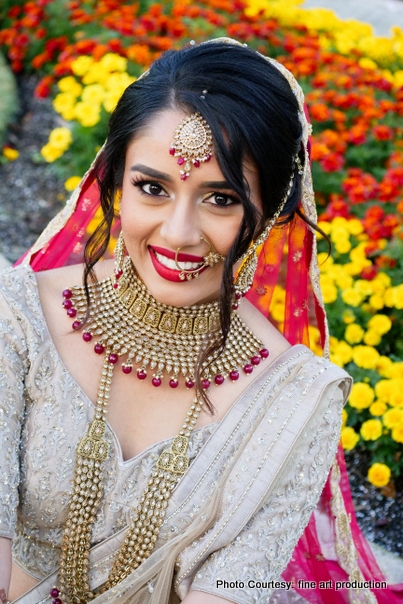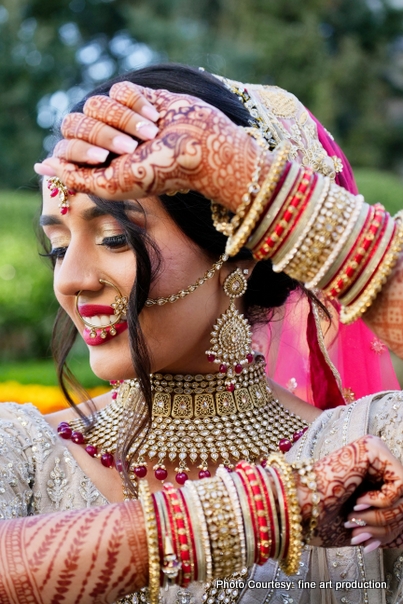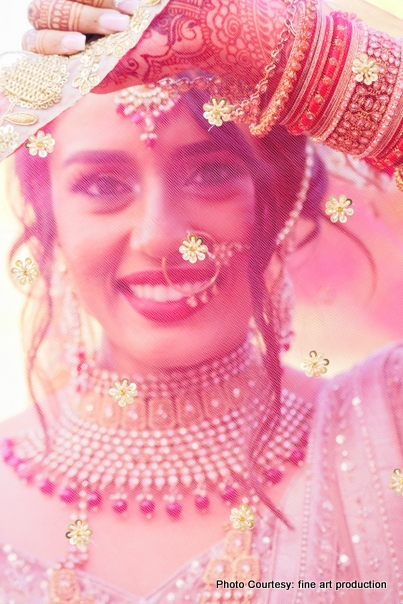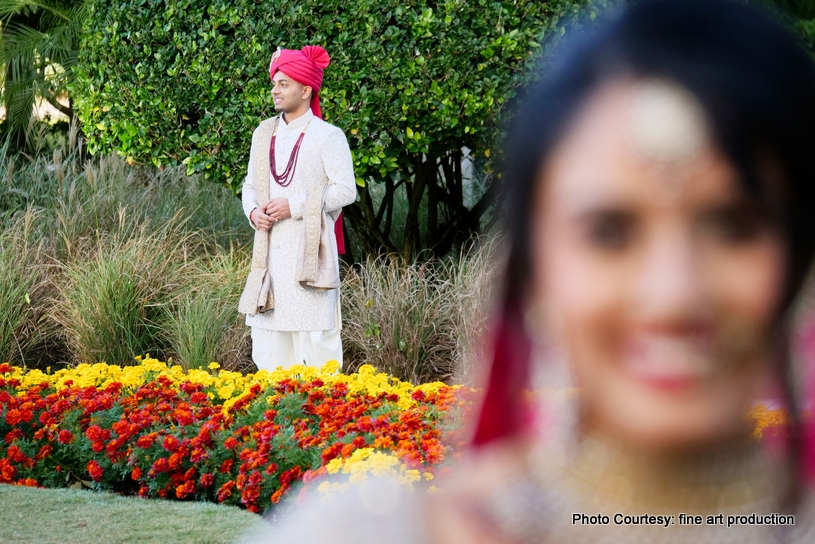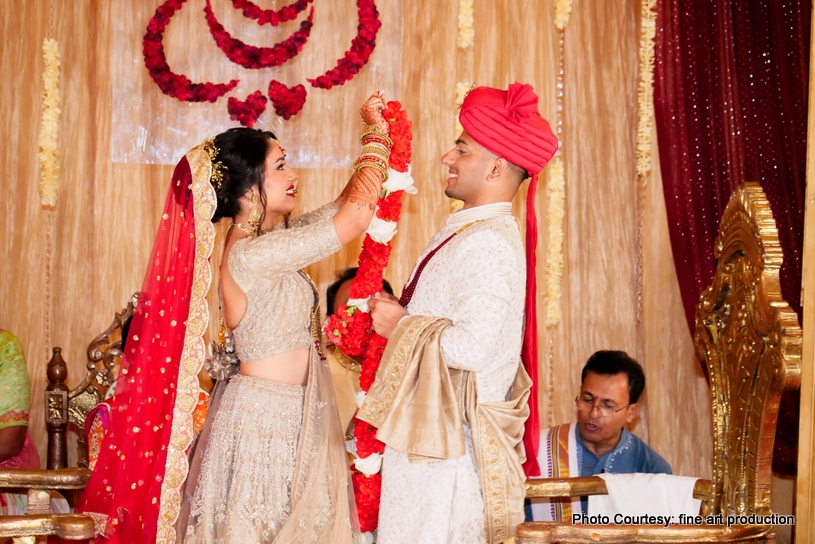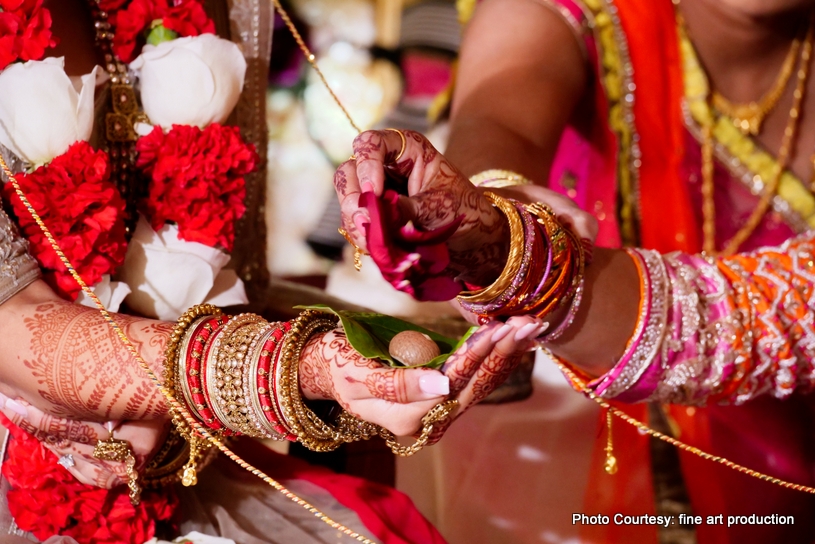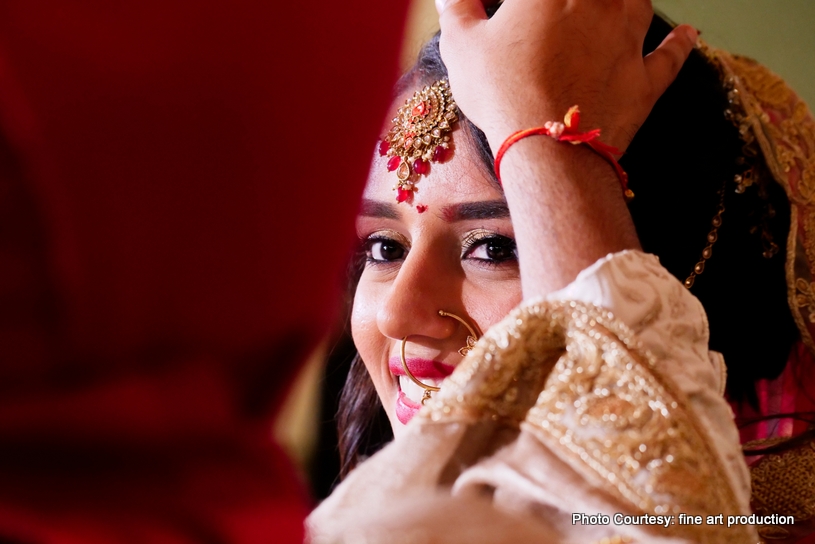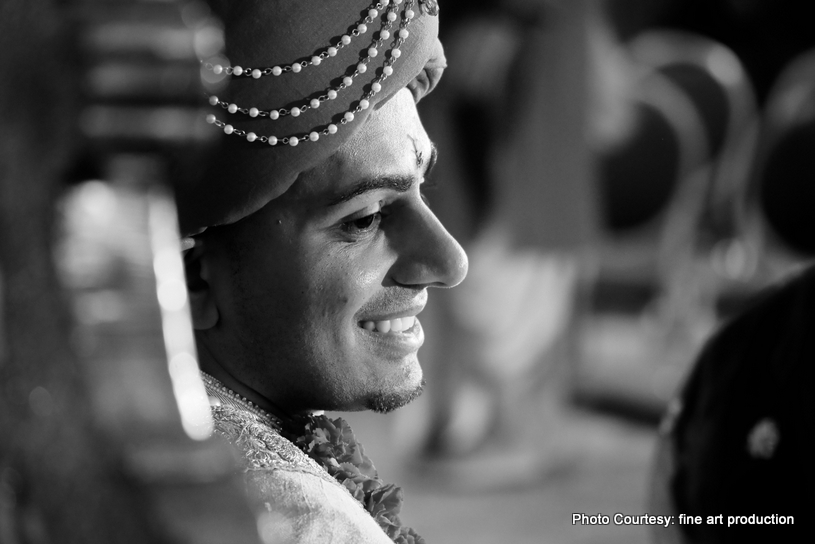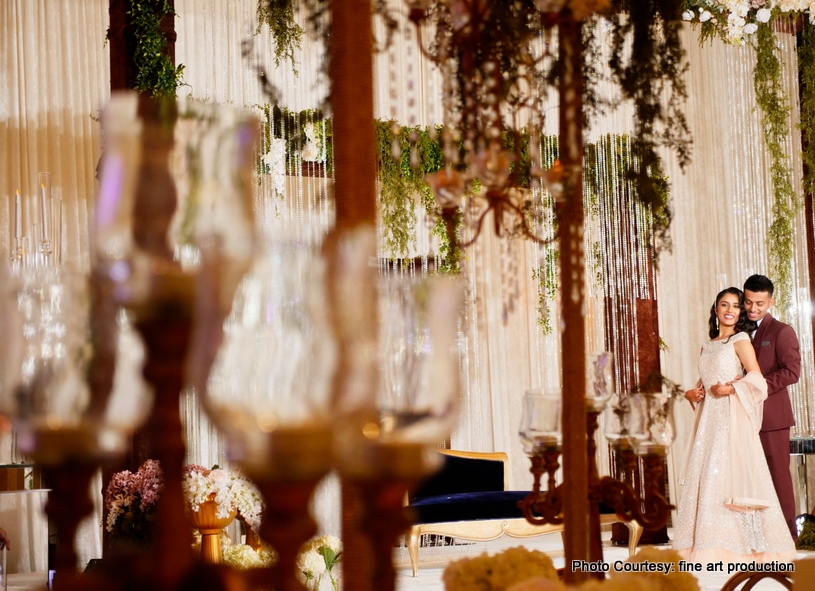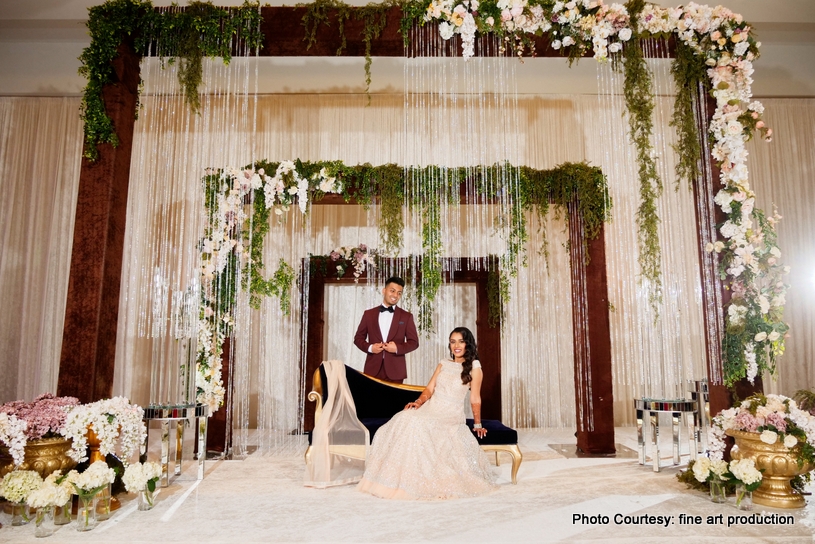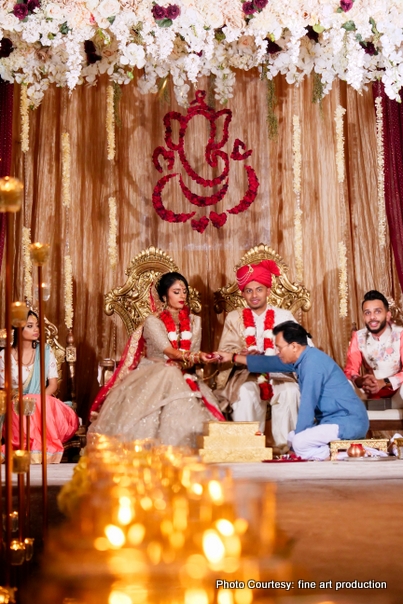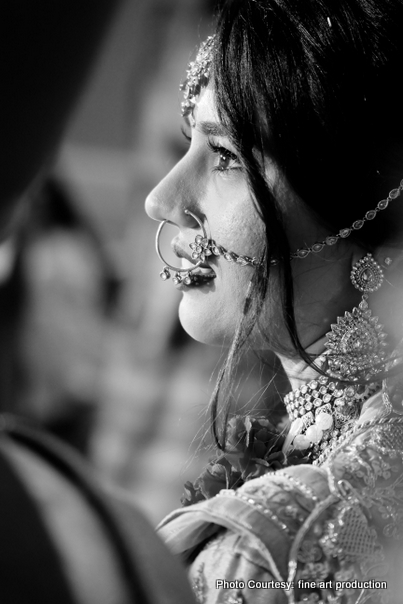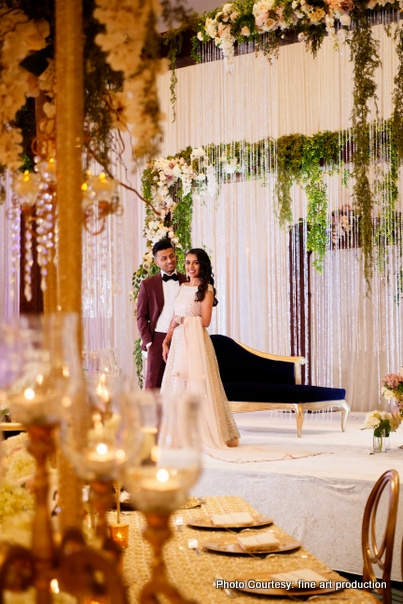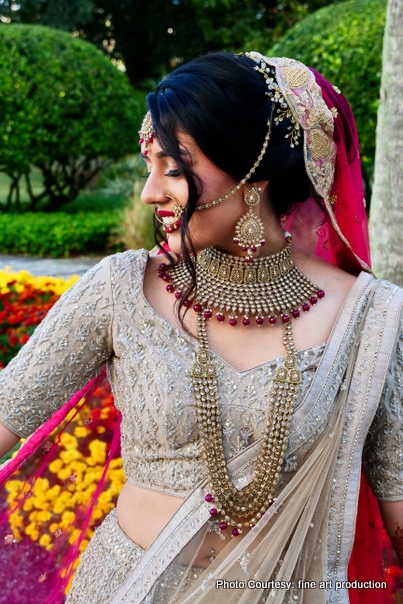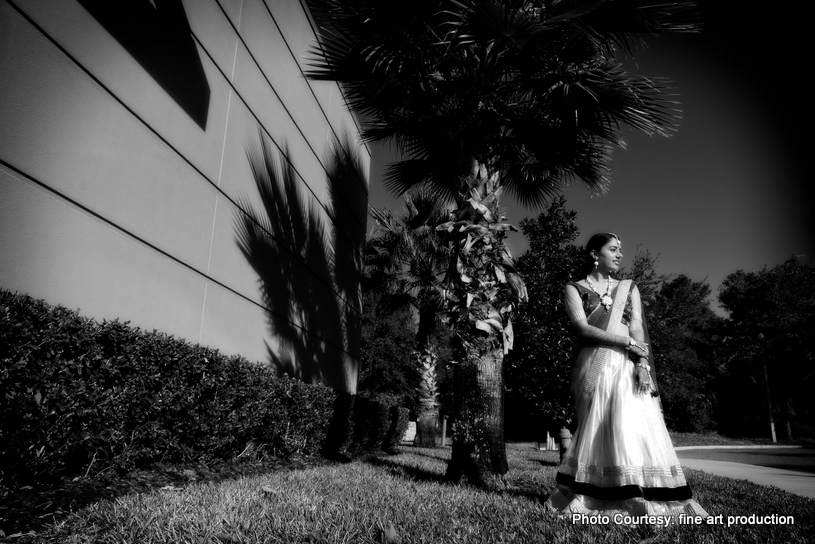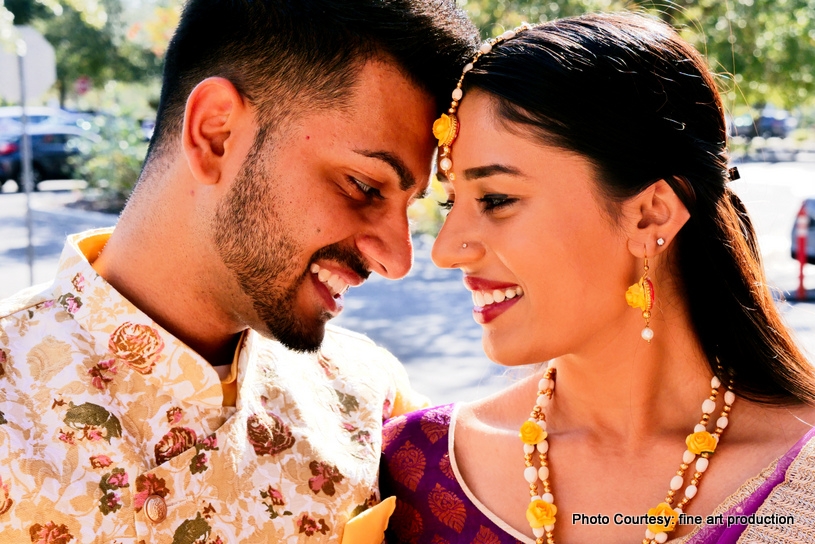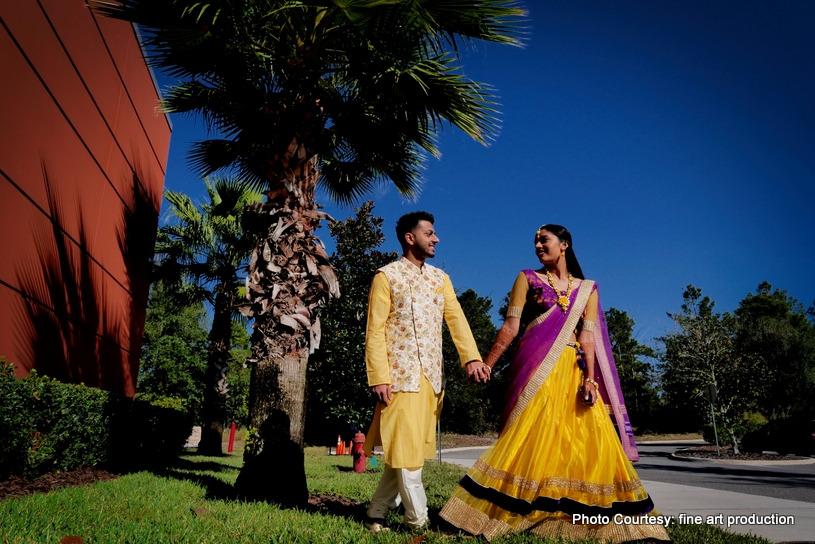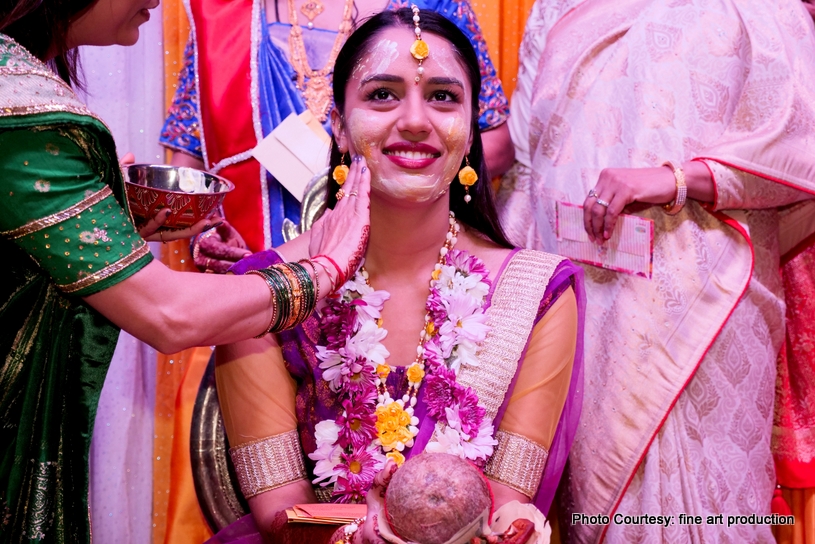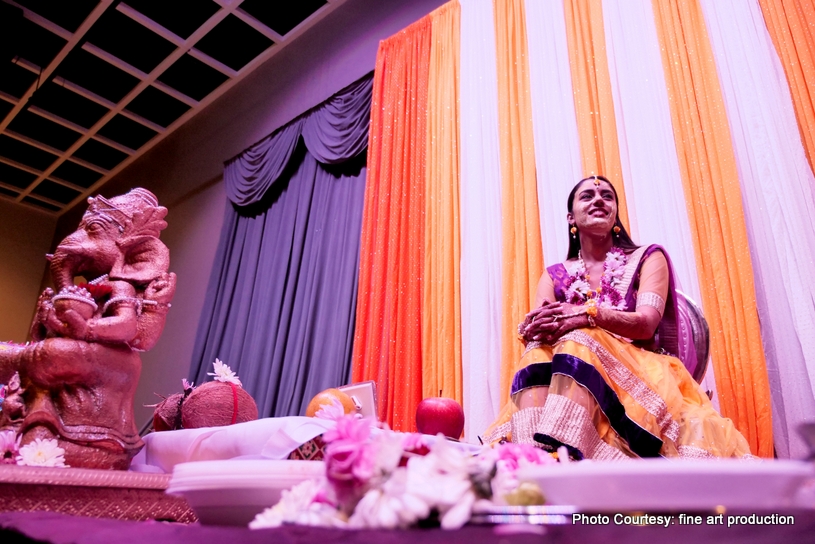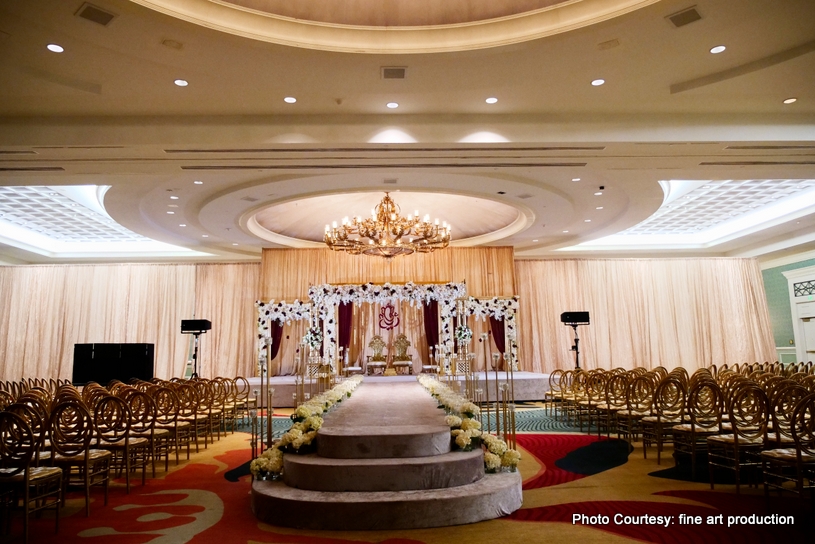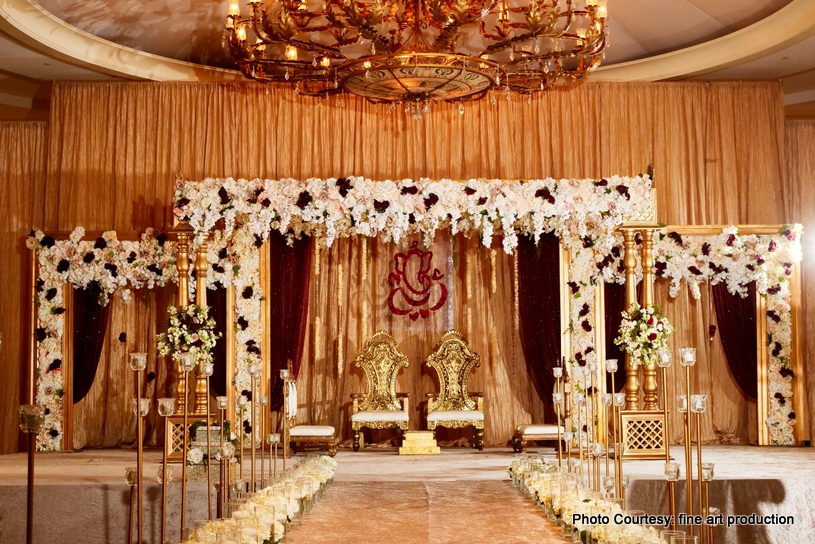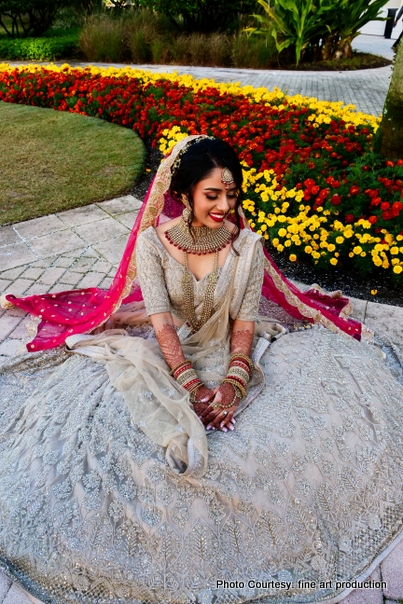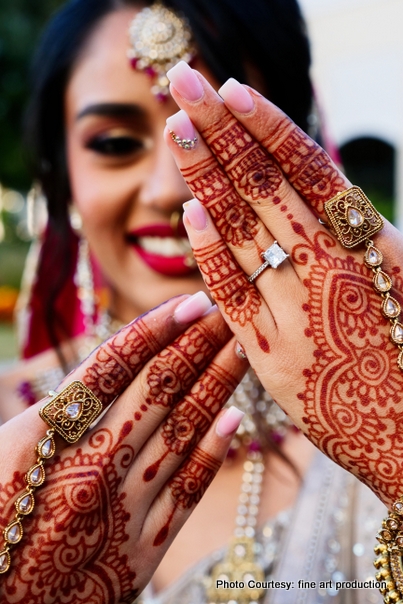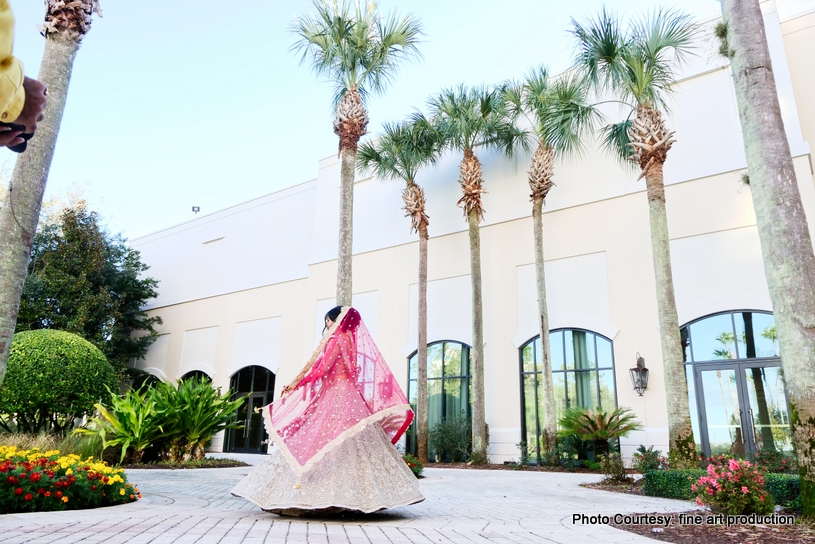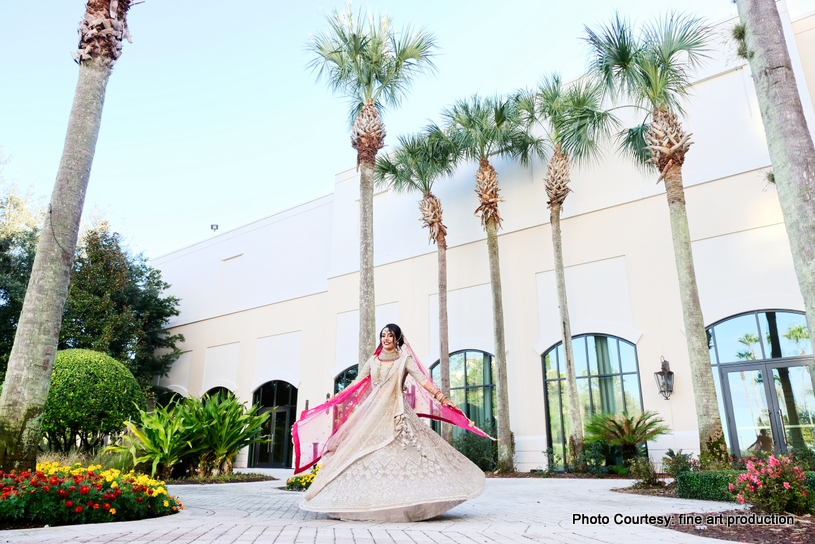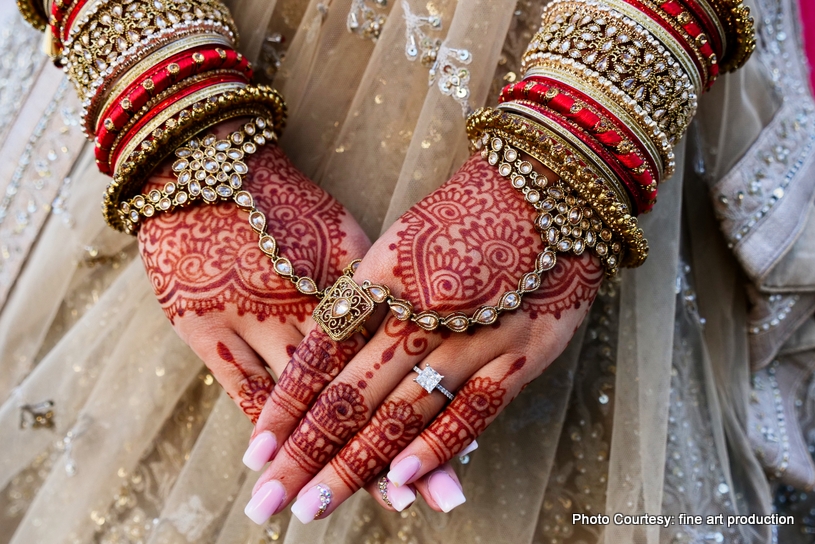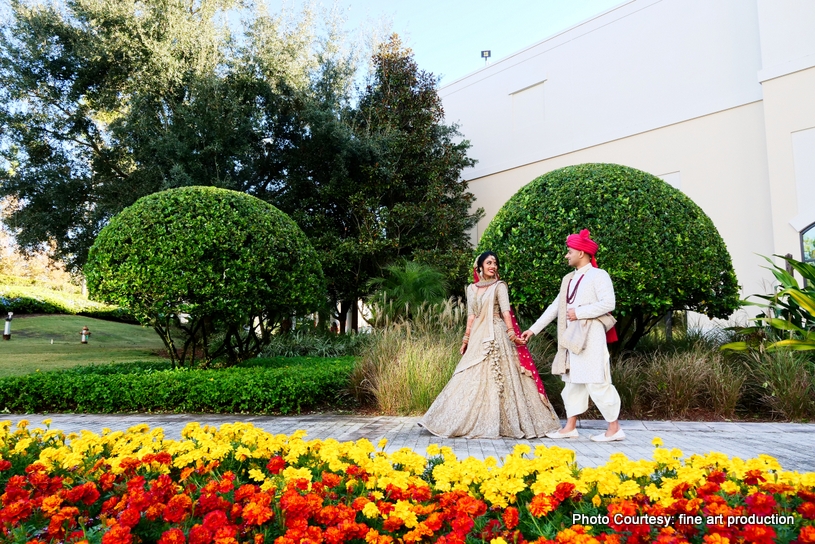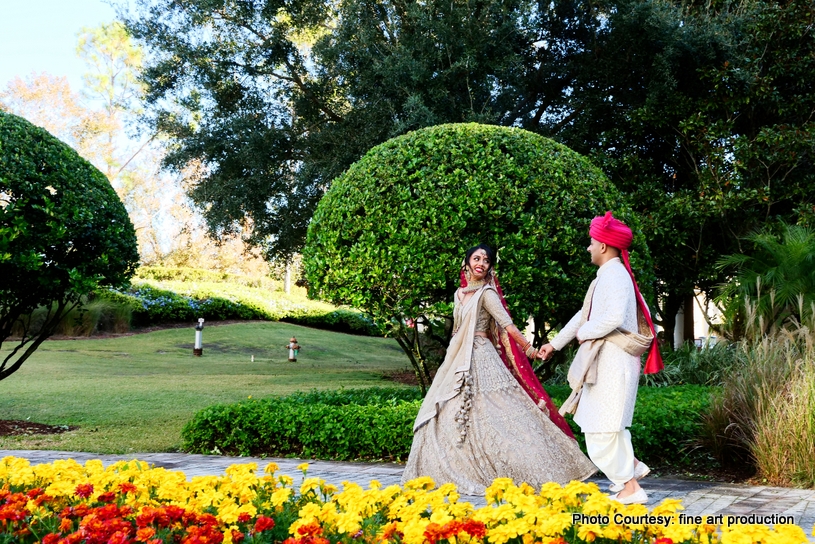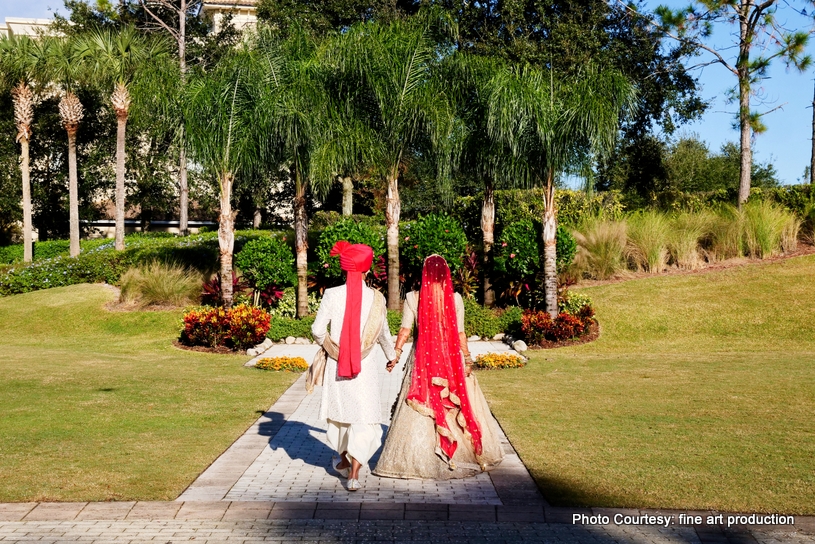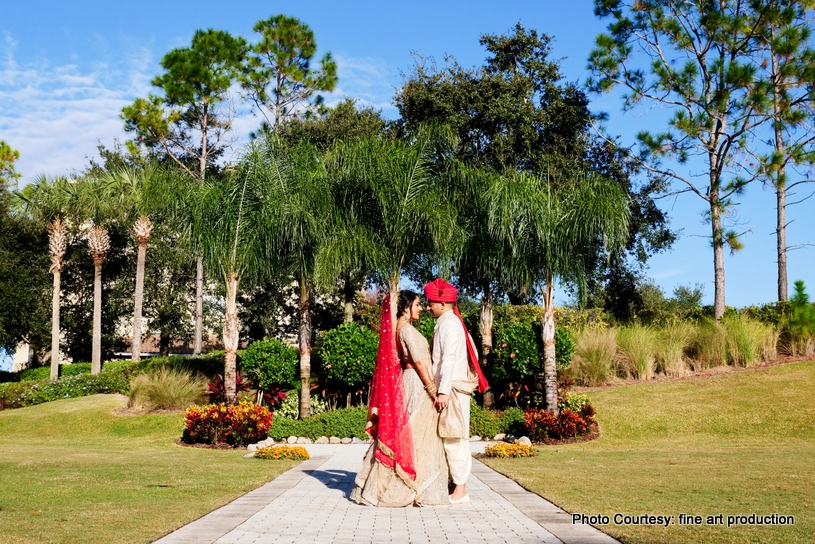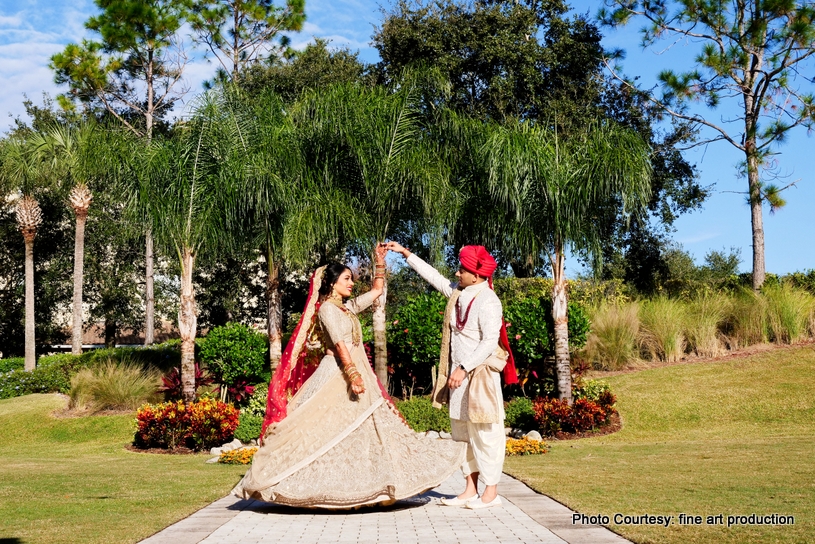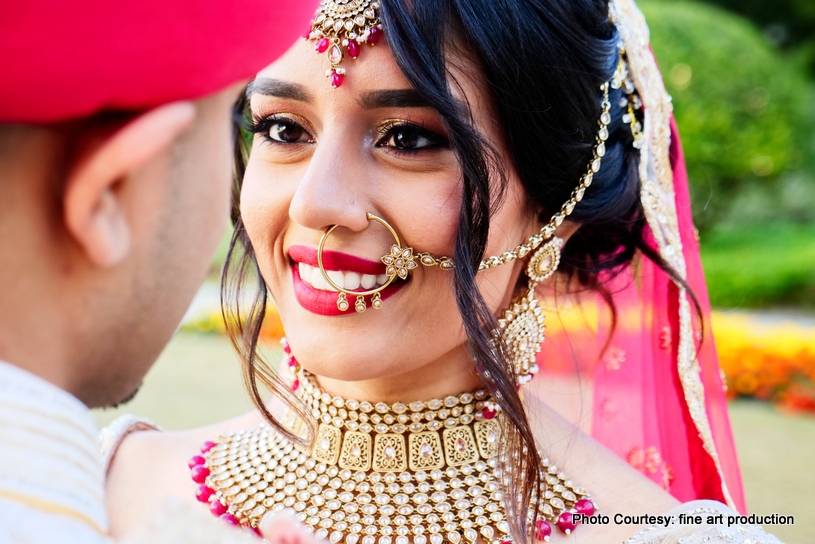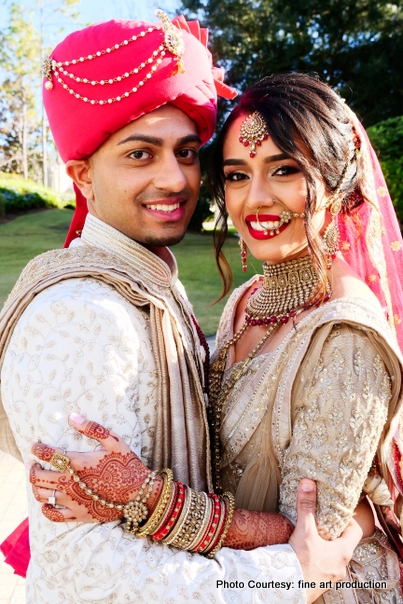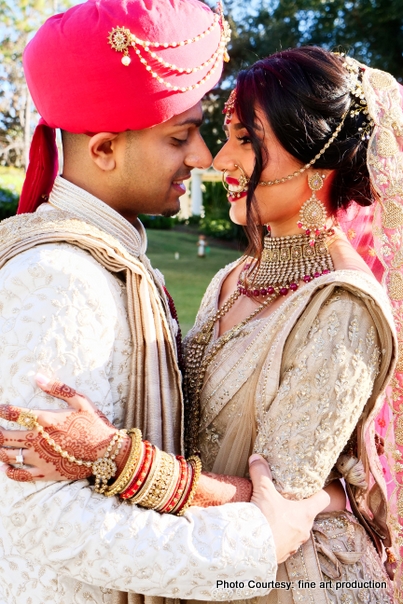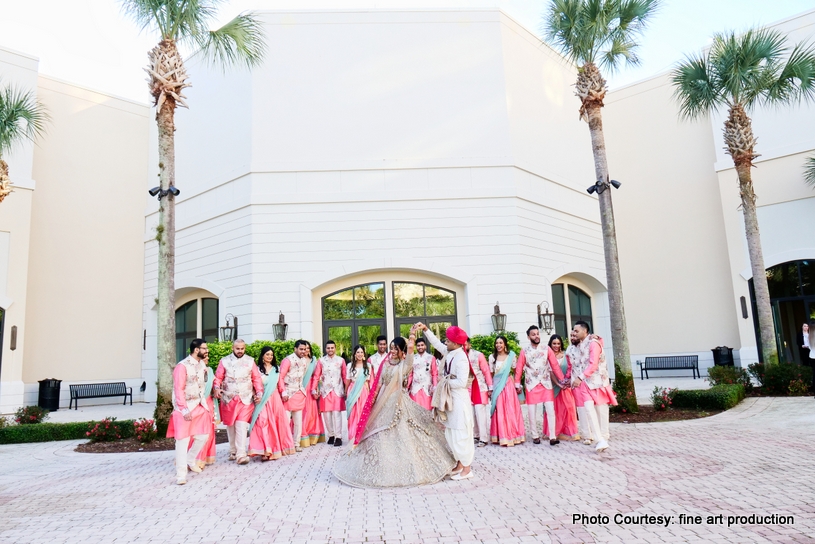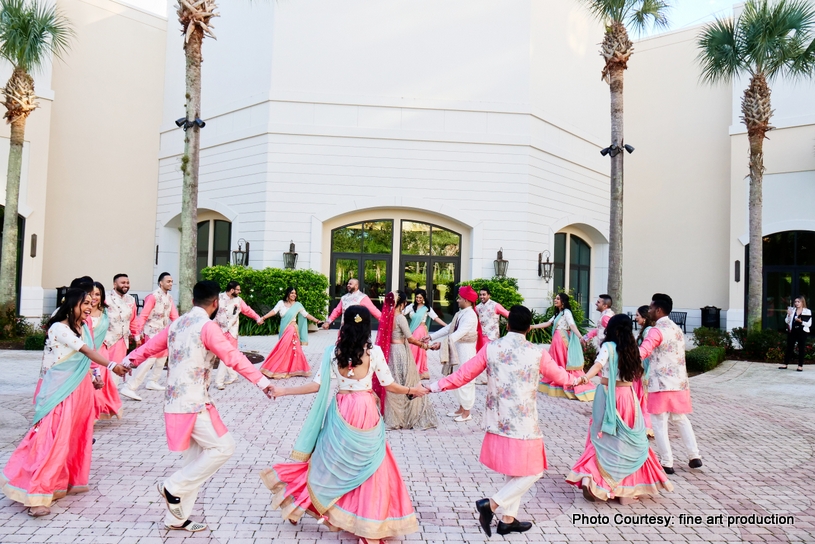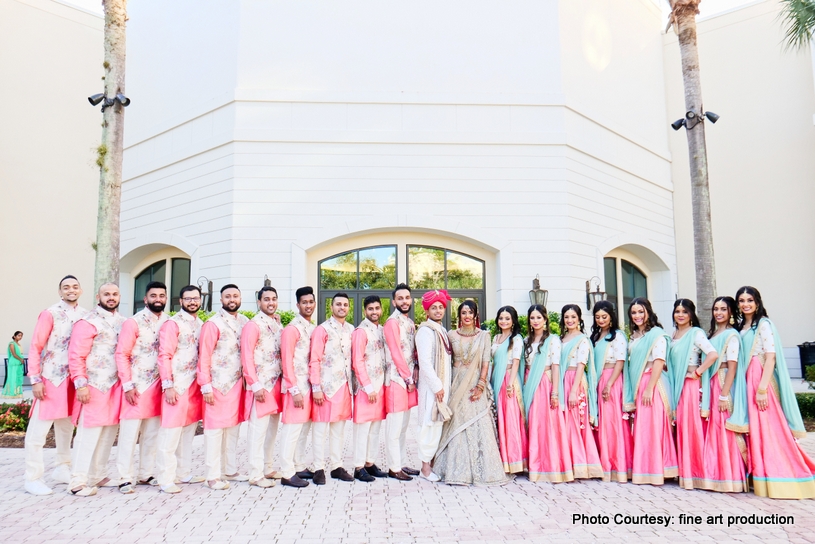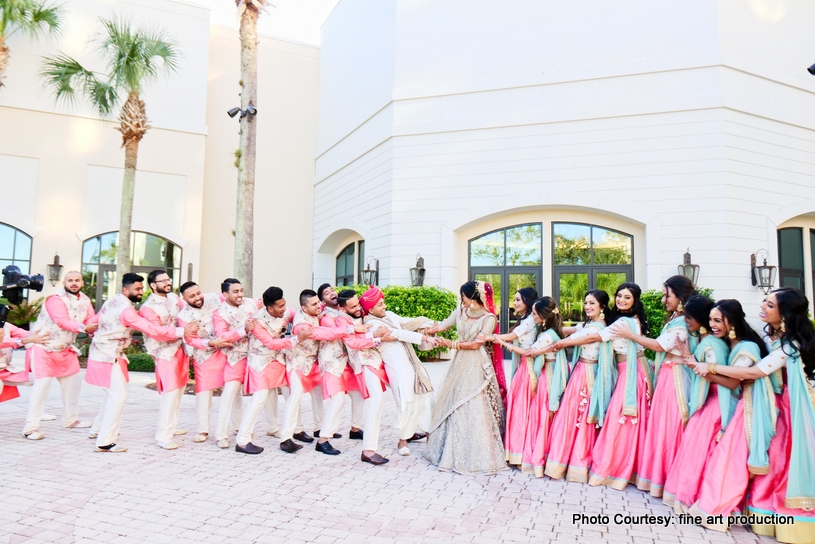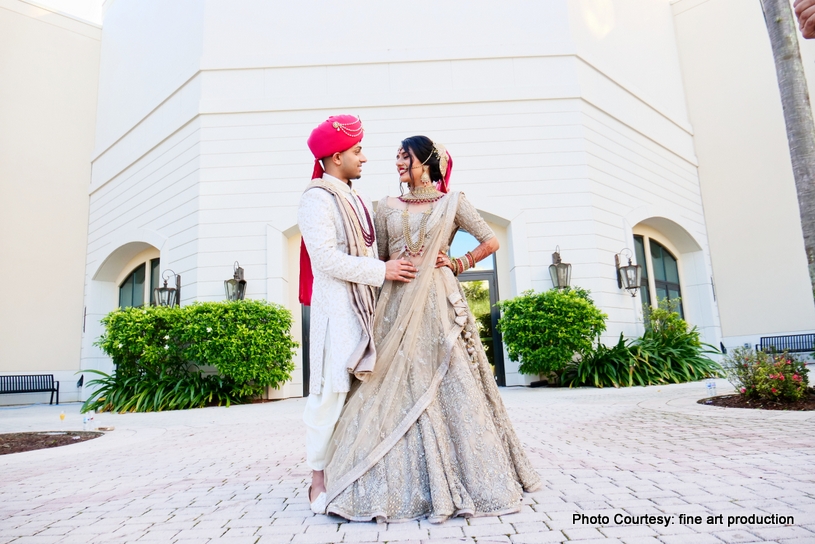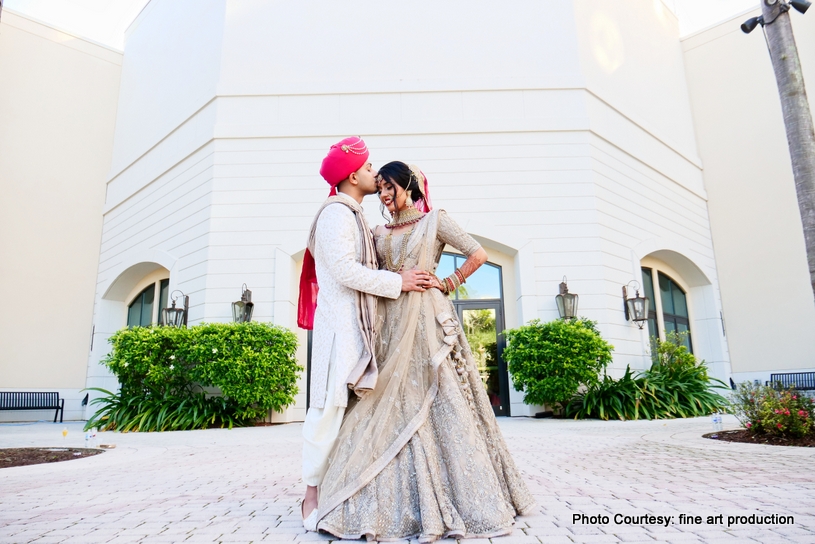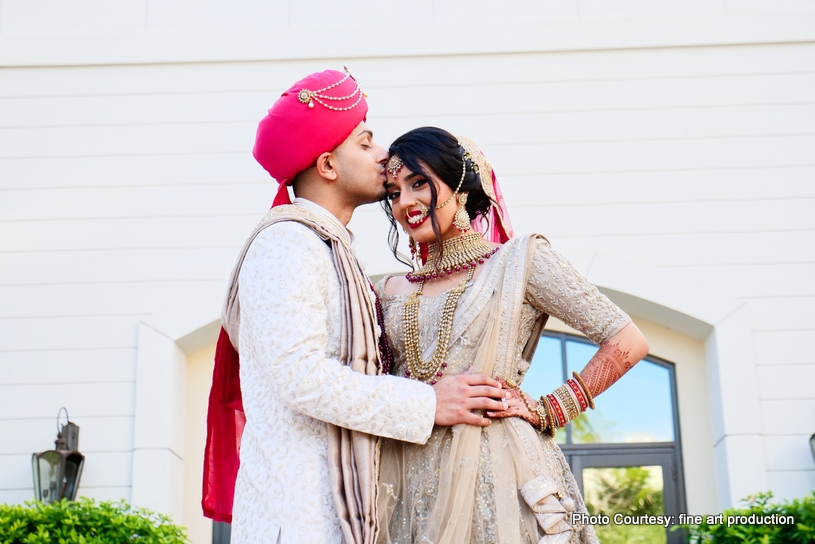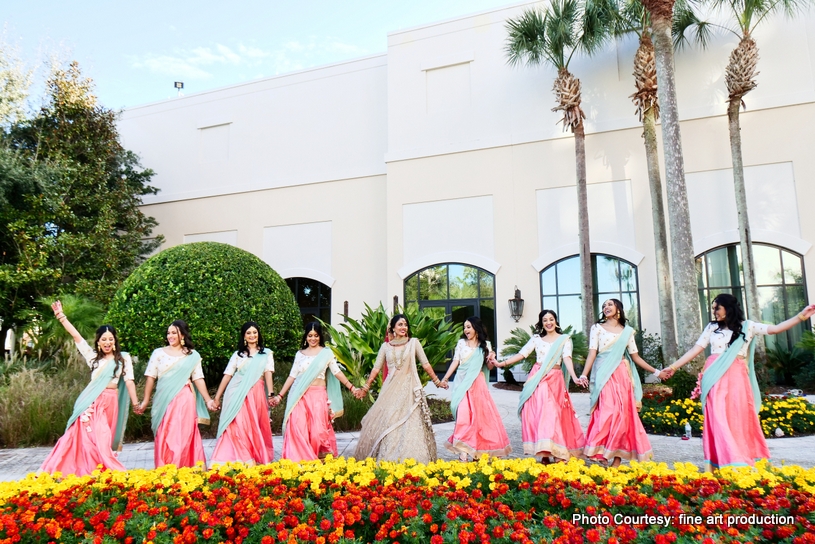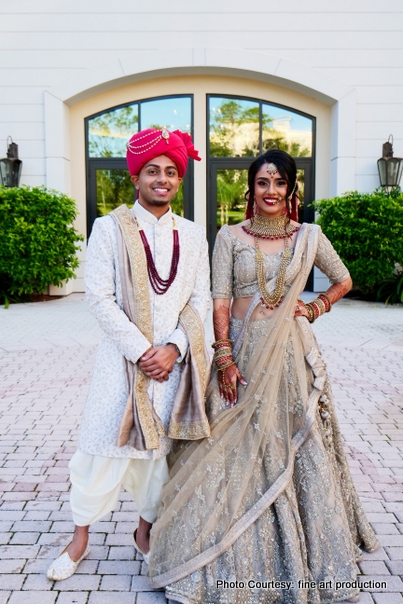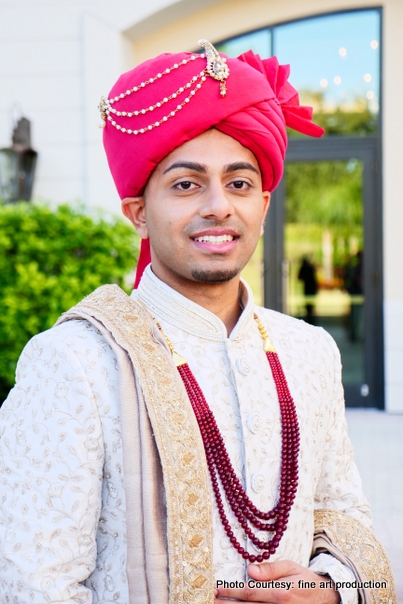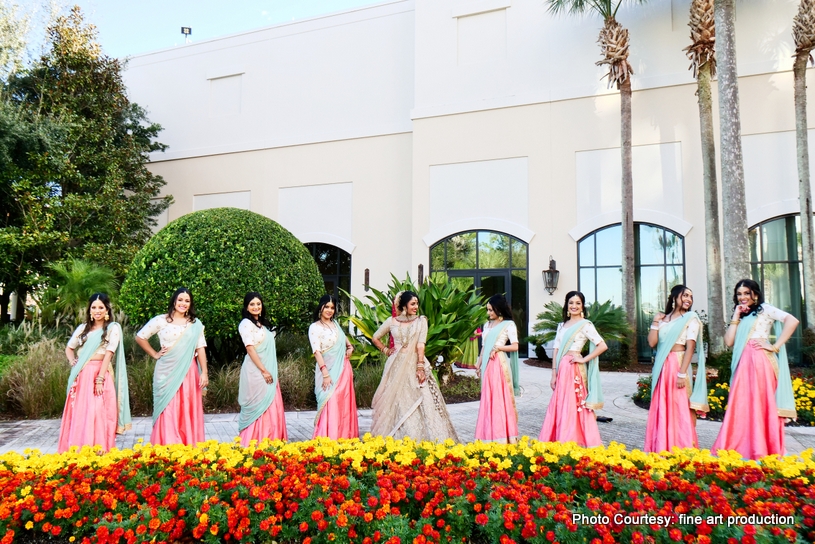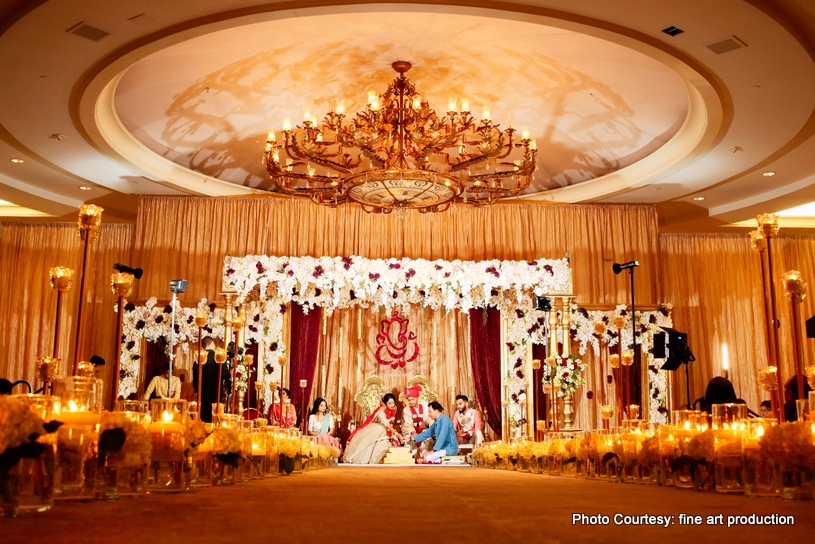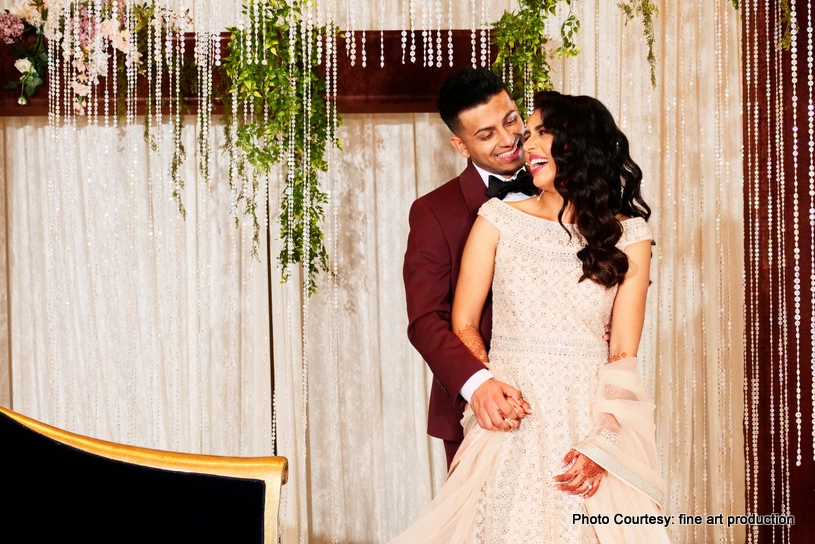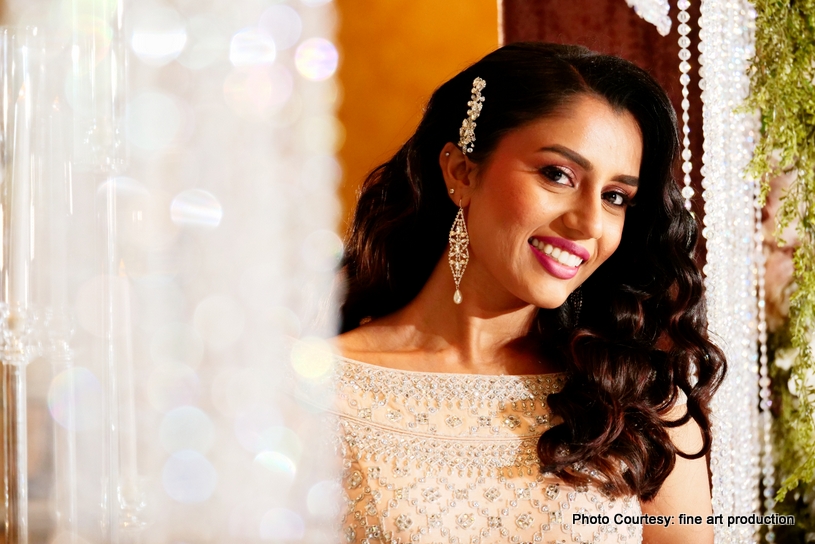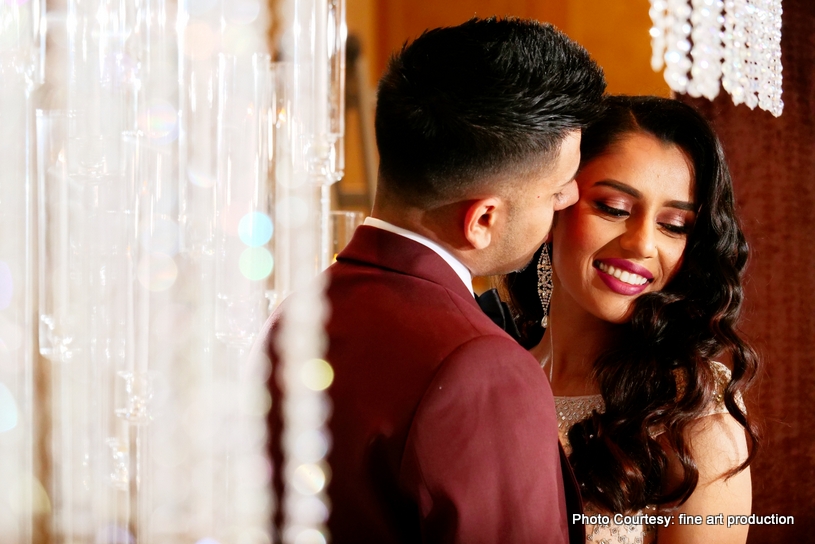 Long-Distance Relationship
How Far Love Can Travel
Heartstrings
Orlando
Maryland
BWI Airport
MGM Casino
National Harbor
Blushing Flowers
Sweet-Smelling Candles
Private Photographer
Vishal
Wedding Planner
Indian Wedding Affair
Pre-Nuptial Events
Chanla Matli
Engagement Ceremony
Mehndi
Garba
Wedding Theme
Wedding Venue
Decorations
Traditional Rituals
Omni Championsgate
Orlando
Romantic Vintage Glam Theme
Bridal Party
Coral And Mint Green Hues
Rolls Royce Dawn
Fraternity Brothers
Football Team
Baraat Dancing
Bollywood Songs
Woon-Worthy
Tear-Inducing
Heartfelt Moments
Reception Dancing
Hip Hop Hits
My Heart Will Go On
Movie Titanic
Pehla Nasha
Mere Papa
Dance Floor
Memento
Fun-Filled Memories
Omni Orlando Resort At Championsgate
Michele Renee Hair & Makeup Artists
Polka Dot It Cakes, Saffron Indian Cuisine
Taste Of Punjab
Indian Wedding Decorator
Dreams To Reality
Indian Wedding Disc Jockey
M4U Events
Indian Wedding Event Planner
Elite Dream Creations
Indian Wedding Mehndi
Henna Allure
Indian Wedding Photographer
Indian Wedding Videography
Fine Art Production
Indian Wedding priest
Mahesh Gor