Rosanna weds Christopher – Fusion Wedding Photographed by Peter Nguyen Photography
Rosanna Barsati
Indian restaurant in South Florida
belly dancer
Cedars restaurant
Mount Etna
world's most active volcano
Rosanna Barsati and Christopher Fontana, both attorneys, met at a local restaurant in South Florida. A belly dancer by night, Rosanna was performing at Cedars restaurant where Christopher was helping a friend in the kitchen. Christopher asked his friend about Rosanna, the two went on a date, and the rest was history!
After dating for about five months, the couple planned a trip to Sicily, Italy, with Christopher's parents. Rosanna and Christopher drove to the top of Mount Etna, the world's most active volcano. While taking in the awe-inspiring scenery, Chris nonchalantly asked Rosanna to marry him. It took a few moments and the drive back down the mountain for it to sink in, but Rosanna knew she was an engaged woman!
Mehndi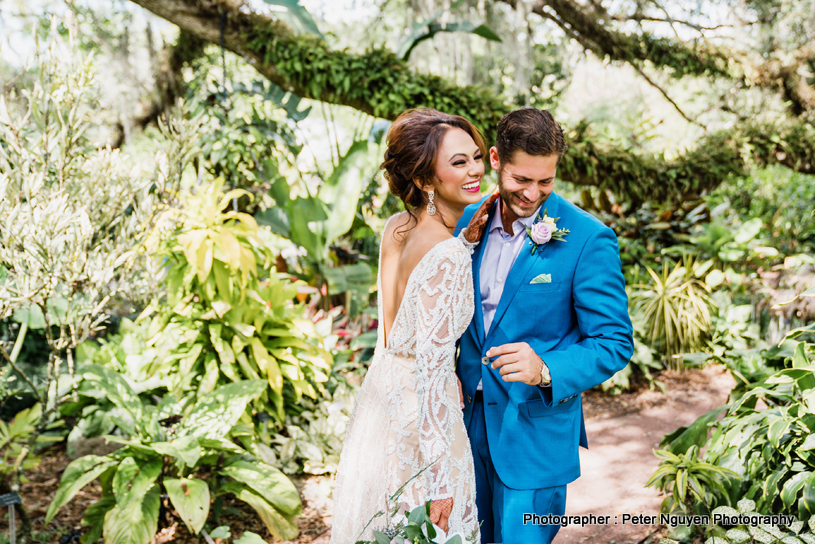 Indian Wedding festivities
mehndi celebration
Henry P. Leu Gardens
Indian wedding ceremony
Indian Chutney music
Wedding festivities began with a mehndi celebration at Rosanna's mother's home. Rosanna's mom and family decorated the home while tassa drum and hit music created a festive atmosphere.
Given the couple is from the Orlando area, they chose the Henry P. Leu Gardens to be their wedding venue. Rosanna's favorite flower is the rose, so it was only fitting they married in the venue's Rose Garden! Decor was kept simple as the garden was so picturesque with handmade touches to the arch by Rosanna's mother and friends. Rosanna's father was the officiant for the wedding ceremony adding a meaningful and personal touch to the occasion.
The dinner and reception were held at the place where it all began – Cedars Restaurant! Rosanna's mom and friends created beautiful centerpieces of pink and white roses. The bride and groom danced to the classic Frank Sinatra song "Fly Me to the Moon." Guests celebrated into the night to a medley of Arabic, top 40s Reggaeton, and Indian Chutney music.
Rosanna and Christopher assure couples planning a wedding quickly that it can be done, so don't stress when planning the wedding of your dreams!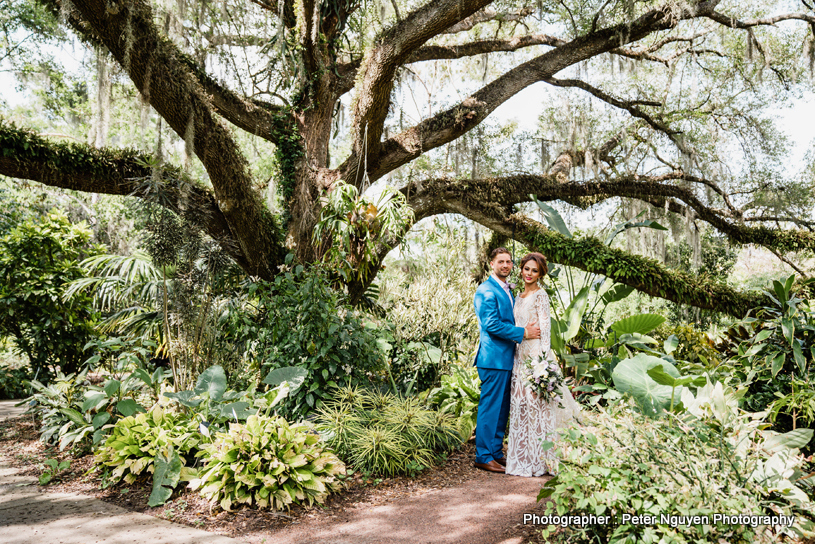 ---
Indian BANQUET HALLS
Rose Garden Of The Harry P. Leu Gardens
Indian BEAUTICIANS-COSMETICIAN
Michele Renee Hair & Makeup Artist Group
Indian Boutique
Le Trend Boutique
INDIAN DISC JOCKEY
Krish Entertainment
INDIAN WEDDING PHOTOGRAPHER/VIDEOGRAPHY
Peter Nguyen Photography
INDIAN RESTAURANT/CATERING
WEDDING ALBUM
Elegant Wedding Album
Tejal Henna Florida
BANQUET HALLS Rose Garden Of The Harry P. Leu Gardens 407-246-3681 | BEAUTICIANS / COSMETICIAN Michele Renee Hair & Makeup Artist Group 813-531-7770 | BOUTIQUES Le Trend Boutique 407-288-3304 | CAKE Valhalla Bakery 407-613-5968 | DISC JOCKEY Krish Entertainment 352-299-0743 | FLORIST Town Center Florist 407-859-7673 | MEHNDI Tejal Henna 407-415-7994 | PHOTOGRAPHER Peter Nguyen Photography 714-655-2144 | RESTAURANT/CATERING Cedars Restaurant 407-351-6000 | WEDDING ALBUM Elegant Wedding Album 954-784-8100 X 207
---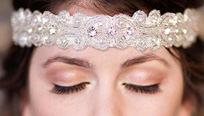 Michele Renee Hair & Makeup Artist Group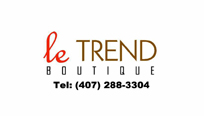 Le Trend Boutique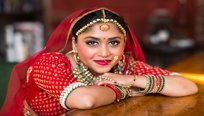 Peter Nguyen Photography
For more information on how Preferred Vendors members are chosen, click here.
---