Roshan weds Peter Fusion Indian Wedding at Historic Walton House Photographed by Catalina Ayubi Photography
multicultural wedding
Wedding festivities
Sindhi, American, and English traditions
When Roshan Nebhrajani, a Sindhi medical student, and Peter Bransden, a British VP at a insurance company, met at a bar, little did they know they would be bringing together families and cultures in the name of love!
haldi ceremony,
mehndi ceremony
sangeet
After dating for a year, Peter began searching for engagement rings. Peter organized a surprise party for Roshan's 28th birthday on a rooftop bar, where he projected a video on an adjacent building. He dropped to one knee, Roshan said yes, and the planning began!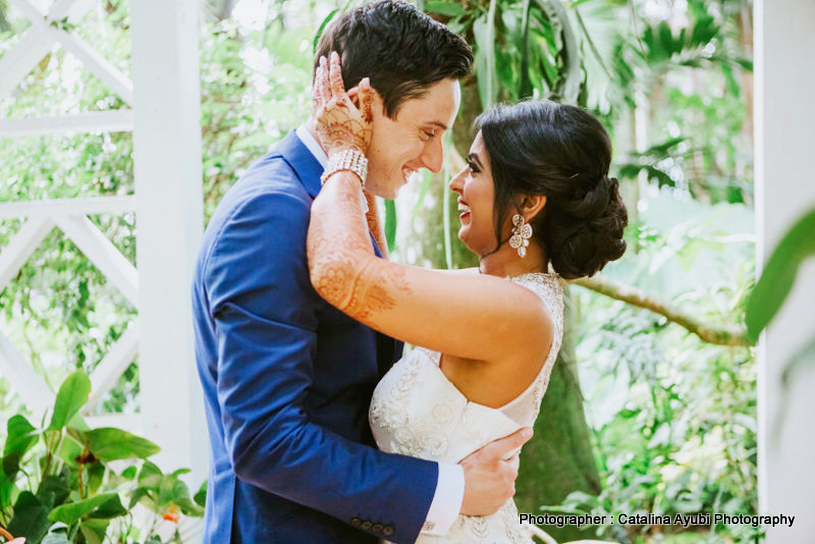 wedding ceremony
Indian reception
Historic Walton House in Homestead
Their incredible multicultural wedding weaved Sindhi, American, and English traditions and took place in south Florida. Wedding festivities began with a haldi ceremony, mehndi, and sangeet. The haldi ceremony was a new experience for Peter's family as they had never seen someone's bare body rubbed with tumeric paste. The sangeet and mehndi party were celebrated at the Microtheater Miami, an outdoor venue featuring performances in shipping containers.
Indian wedding
mandap decoration
wedding location
The wedding ceremony and reception were held at the Historic Walton House in Homestead, Florida. The outdoor afternoon wedding took place under a mandap decorated to enhance the natural lush greenery. Red and orange flowers and foliage made the wedding location picturesque.
baraat
Indian wedding planner
hassle free wedding
One special moment at the festivities was the baraat. In a unique touch, the baraat was lead by Peter along with his high school marching band! Though the couple originally thought to host their wedding in the United Kingdom, it didn't work out. So, the effect of the English marching band was quite appreciated by the couple and the guests. A wow moment for Peter was when he saw Roshan in her wedding outfit. It simply blew his mind away.
Beauty by Z
Anand Event Services
Wedding Decorator
As most couples who plan their wedding on their own, Roshan and Peter recommend that not hiring a wedding planner adds a touch of personalization. This is provided you have the time for it? They also recommend that you have good relations with vendors in the wedding for a smooth and hassle free wedding.
Farah's Mehendi
Indian Wedding PHOTOGRAPHER
Catalina Ayubi Photography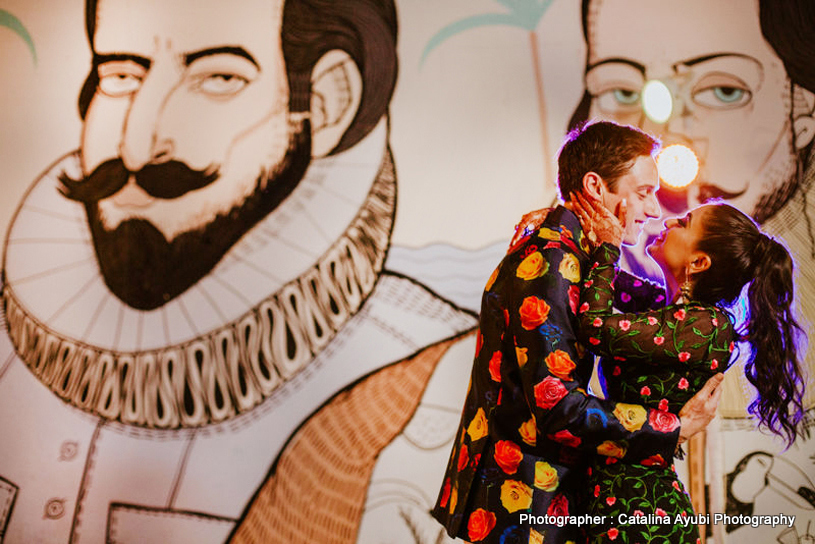 ---
BANQUET HALLS Historic Walton House 786-356-9435 | BEAUTICIANS / COSMETICIAN Beauty by Z 786-473-7806 | CAKE Knaus Berry Farm 305-247-0668 | CATERING Dade County Food Group 305-965-7764 | DECORATOR Anand Event Services 954-214-5807 | DISC JOCKEY Sweat Records 305-342-0953 | EVENT PLANNER The Ministry of Decor 305-771-2828 | MEHNDI Farah's Mehendi 786-208-2277 | PHOTOGRAPHER Catalina Ayubi Photography 305-305-7359 | PRIEST Dharmasetu Das Adhikari 619-300-6542 | VIDEOGRAPHY Anand Event Services 954-214-5807 |
---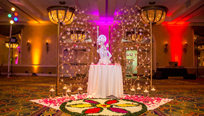 Anand Event Services
For more information on how Preferred Vendors members are chosen, click here.
---