Serena and Karan
Both of them studied dentistry at Nova Southeastern University. That was the first thing that Dr. Serena Ghodasra and Dr. Karan Patel had in common. During freshman orientation in 2013, Karan fell in love with Serena during his first week of college. He chose to take his time because he was initially too frightened to approach her. And in 2014, they began dating. The following several years were spent together. Together, they attended dentistry school and shared college classes as they worked toward their shared objective of becoming dentists. Finally, Serena and Karan traveled to Miami for his birthday weekend in the middle of the COVID period. Karan proposed to Serena at a stunning location overlooking the Miami skyline while they were there on a little cruise in the Miami Bay Area. Serena's "yes" came as a pleasant surprise.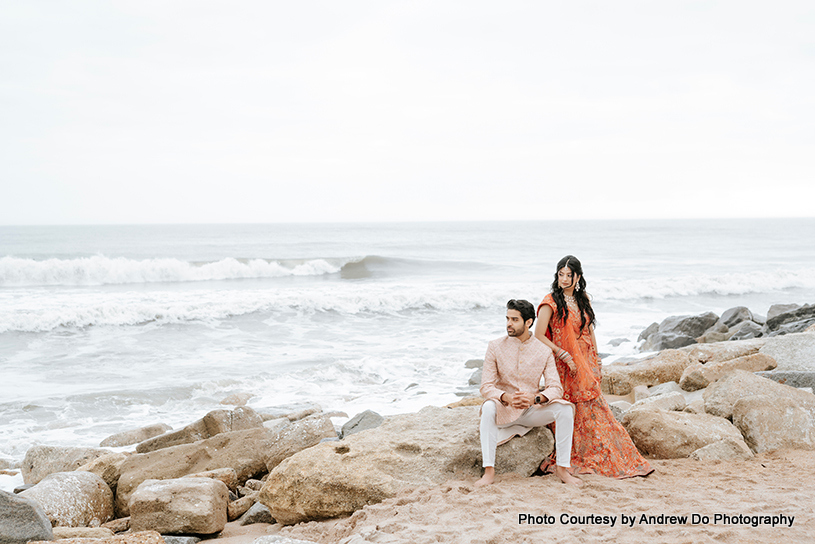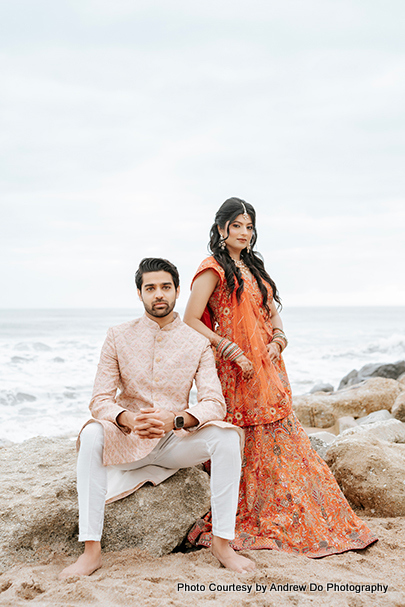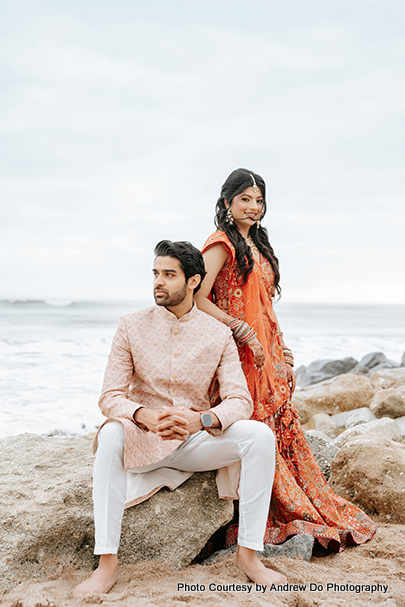 ---
BANQUET HALLS Embassy Suites by Hilton 904-342-4410 | BEAUTICIANS Beauty Marked 813-445-6485 C Minerva s Looks 813-830-3323 Michele Renee The Studio and Salon 813-531-7770 | CAKE Tru-Cakes 407-473-5849 | CATERING India's Grill Tampa 813-500-0682 Khasiyat Indian Restaurant 407-252-8756 | DECORATOR Abhishek Decorators 732-535-4139 | DISC JOCKEY Dudha Productions 727-418-8498 EVENT PLANNER Elite Dream Creations 407-733-2597 | HORSE CARRIAGE Wind Chase Farm 772-285-3480 | MEHNDI Henna Allure 321-444-5911 | PHOTOGRAPHER Noor K Photography 407-729-0388 | PHOTO BOOTH Andrew Do Photography 239-537-3203 | PRIEST Mahesh Gor 321-297-6167 | WEDDING SERVICES Ancient City Slingshots LLC 904-385-9676
---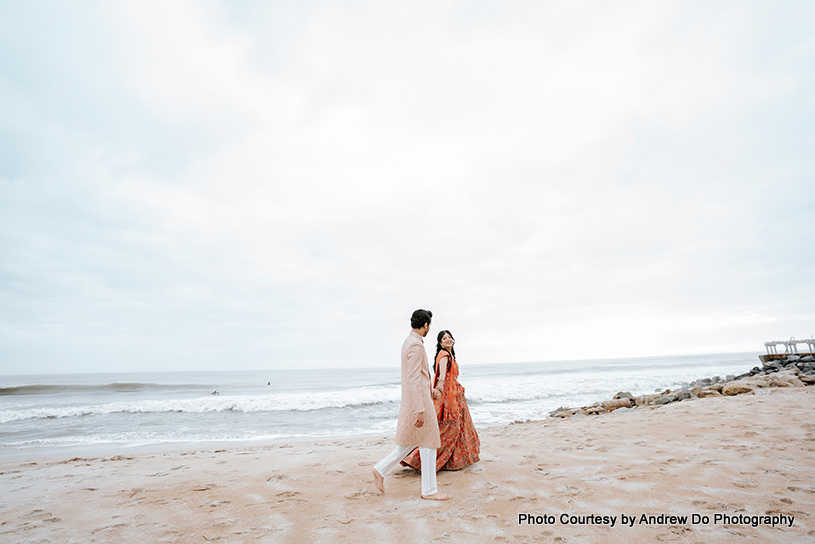 The evening reception was a very lovely event as well. The wedding party entered to their favorite music, and the newlyweds came out to a Calvin Harris tune. With the abundant use of sparkler fountains, the entrance was elevated to a special level. The aunts, uncles, and cousins in Karan's immediate family performed a group dance. There were several different types of branded freebies, sunglasses, and technical elements like guest WhatsApp groups and Google Drive accounts. However, the delight, closeness, and friendly atmosphere of Serena and Karan's wedding were the most significant aspects that affected everyone.